Story by Kathleen Pokrud
An author of three children's books, Madame Karma Tsering advocates teaching young children life values. Elite+ magazine recently spoke with Madame Karma, spouse of HE Mr Tshewang Chophel Dorji, Ambassador of Bhutan to the Kingdom of Thailand, about her work and beautiful country.
An undergraduate in sociology from Lady Shri Ram College, Delhi University in India, Madame Karma started her professional career in 2001 serving in the Ministry of Economic Affairs in Thimphu, Bhutan for twelve years.
In 2006, she attended Columbia University where she earned a Master degree in Public Administration after being awarded a Joint Japan World Bank Scholarship.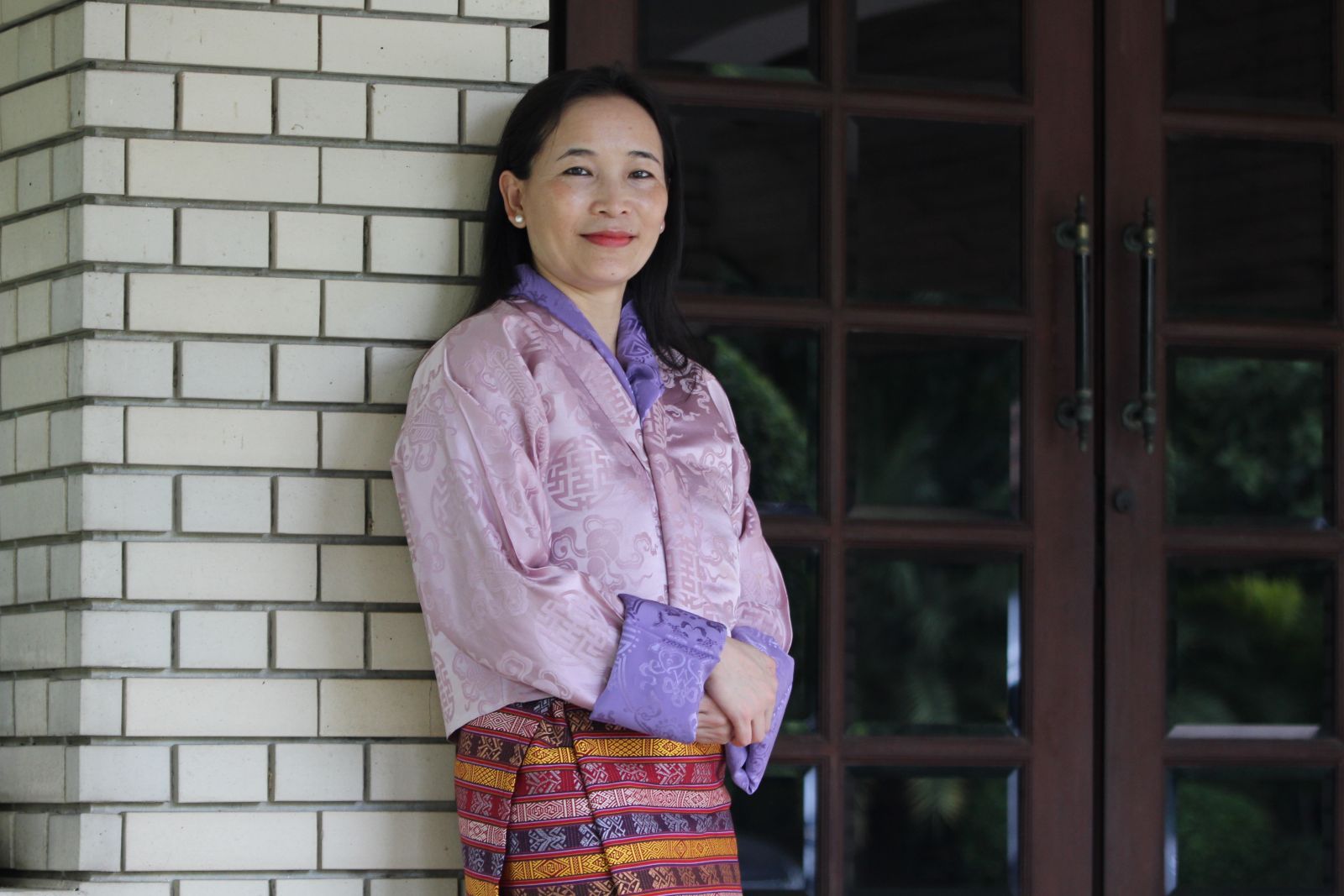 Because of her keen interests in social development, she then switched her focus to child protection. Madame Karma explained, "After my daughter was born, I felt a commitment to work on the rights and protection of children and young people. I worked at UNICEF from 2012 until my move to Thailand with my family in 2017.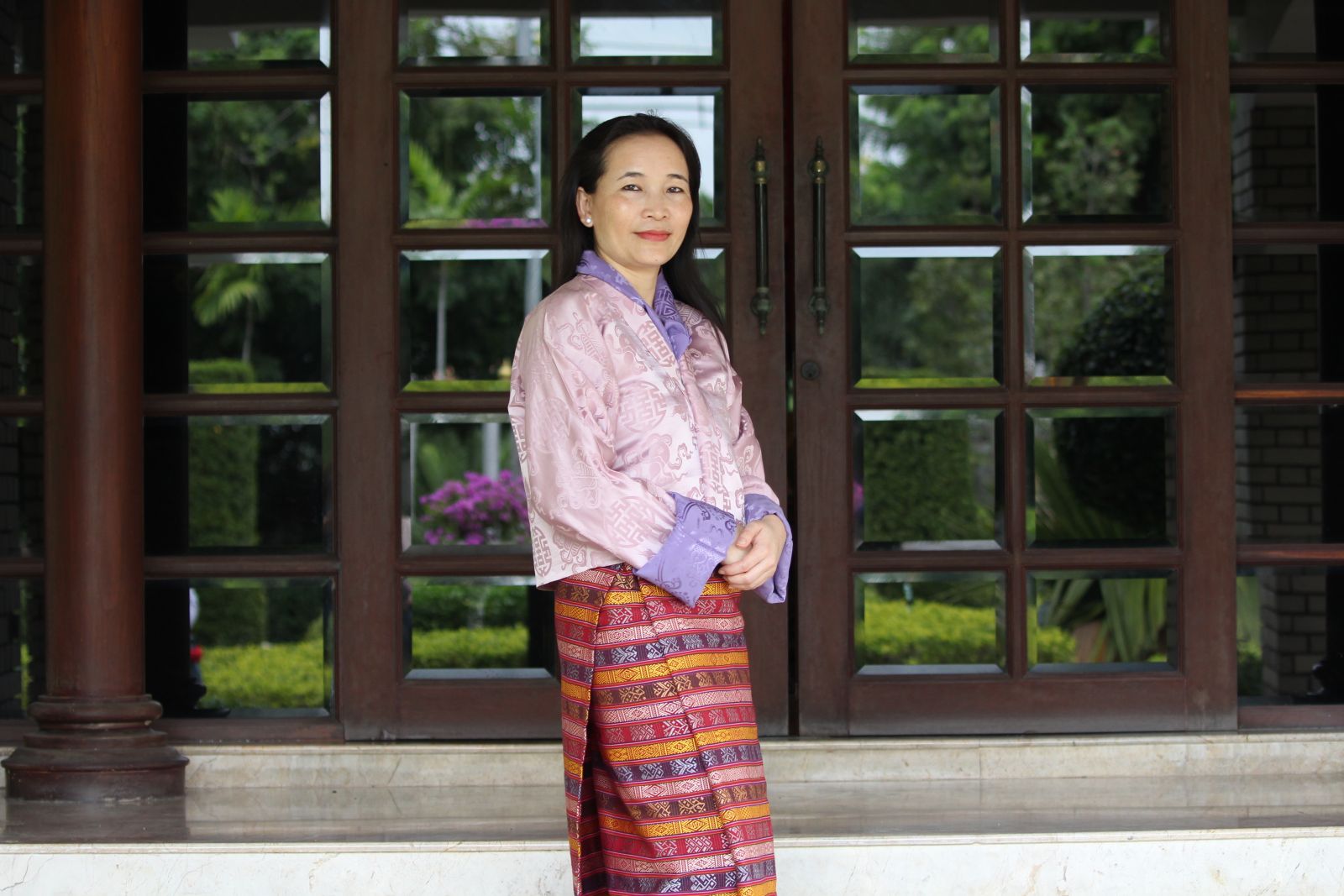 It was truly a rewarding experience, and I managed the child protection programme including activities such as technical support in drafting child protection legislation, generating qualitative and quantitative data on violence against children and developing police-training curriculums with an emphasis on child and women friendly procedures.
Madame Karma also enjoys writing. In 2018, with the encouragement and help of her daughter, Lhachen, they published her first children's illustrated book, The Gift. Madame Karma revealed, "As a child I grew up reading fairy tales and stories by authors from other countries. I felt it was important for children in Bhutan to read stories that are set in Bhutan and that impart our values.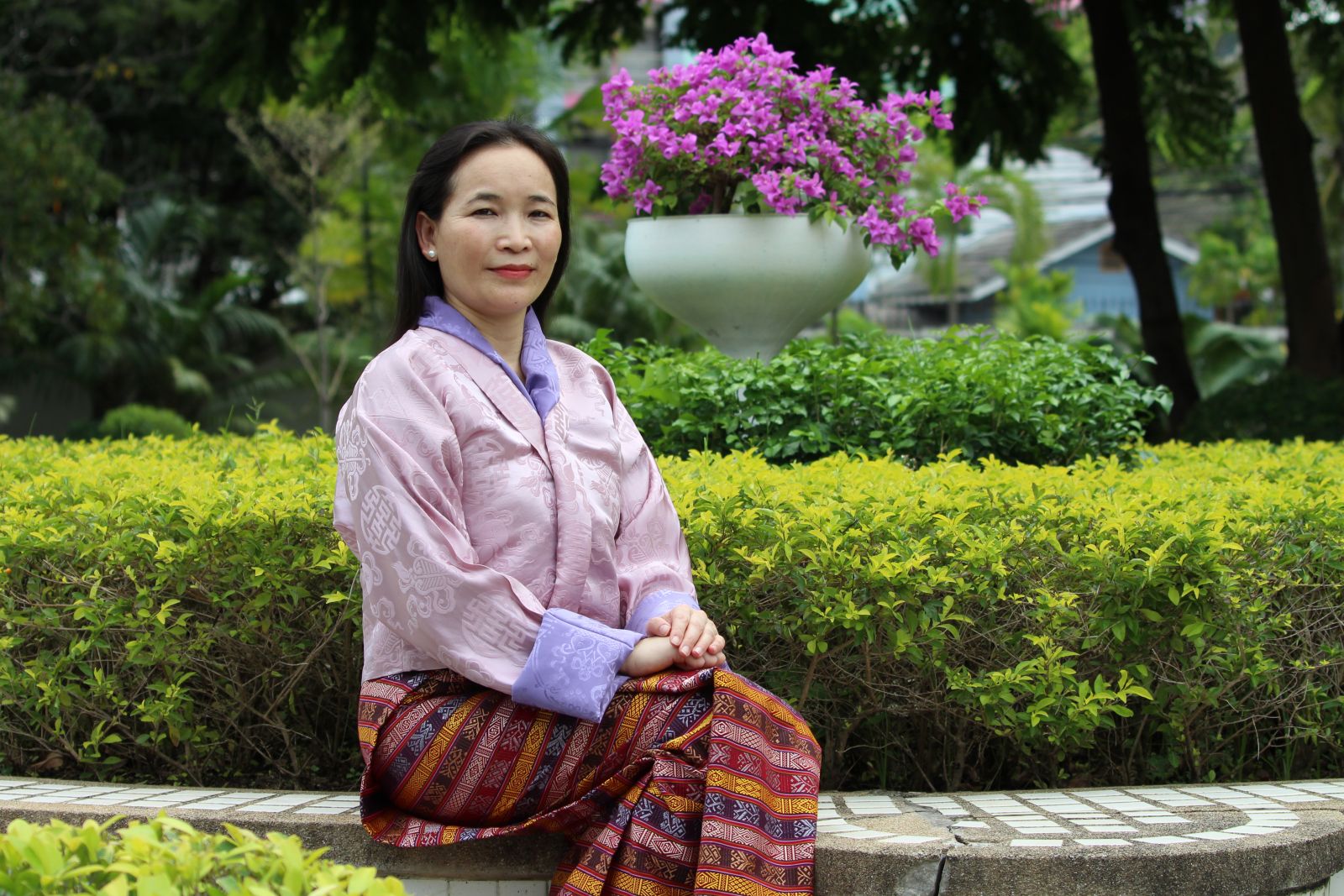 My first book, The Gift, aims to teach children about the joy in sharing. It is a story about a young girl called Lhamo who shares her long-awaited watermelon from the harvest, and the fruit passes from one kind person to another until it finally comes back to her. The story teaches us to share happiness through the simple act of giving." The book was also translated into Thai and published in Thailand. In 2019, Kado Goes to the Tshechu was released, and this year, her third book, The Right Thing, has been published with an aim to teach young children about integrity and moral compass.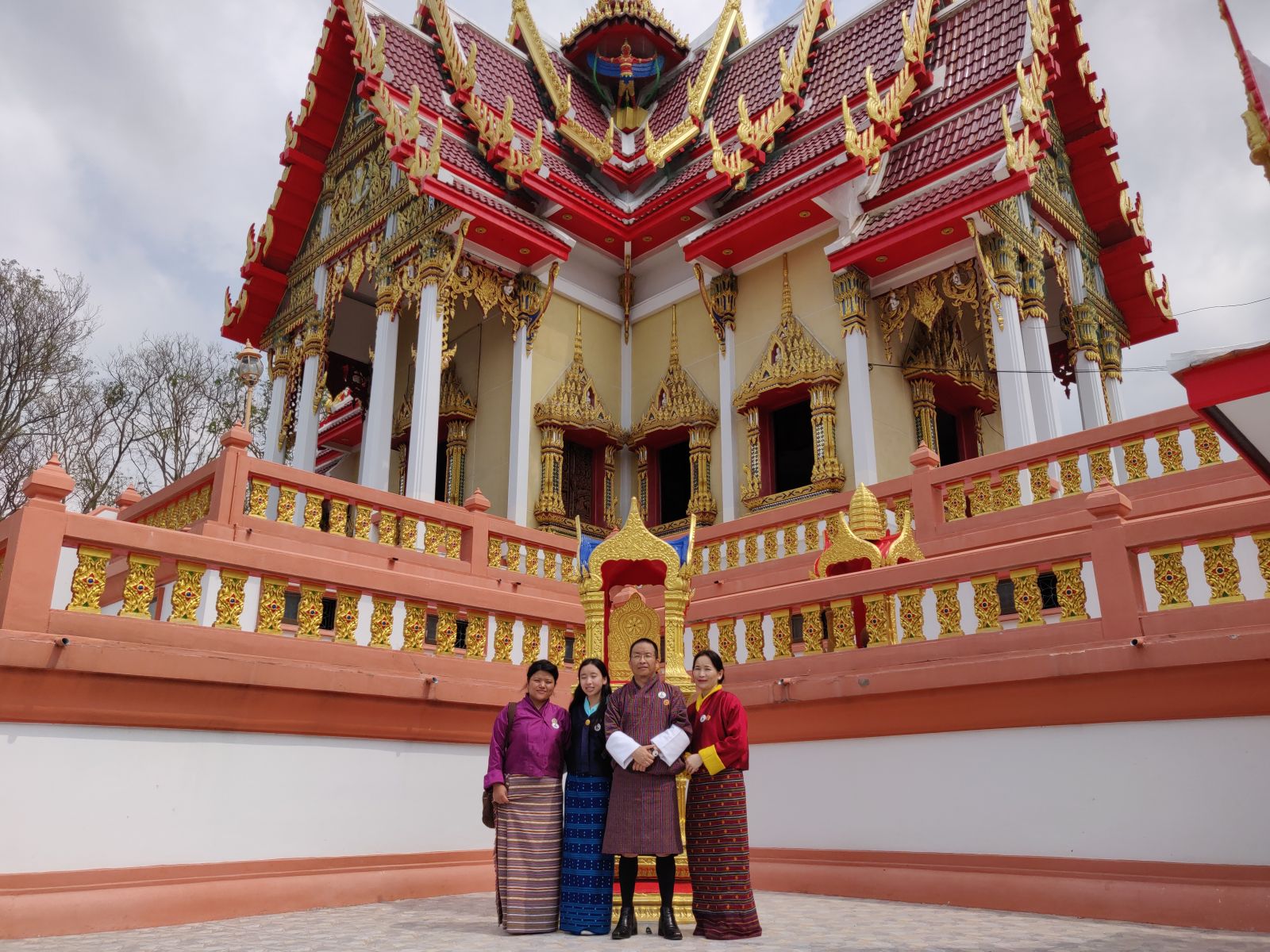 When asked which authors she admires, Madame Karma divulged, "I like the books by Thich Nhat Hanh - particularly his book Old Path White Clouds and his writings on simple and mindful living. In terms of children's authors, I grew up reading books by Enid Blyton. Her stories are full of imagination and fun, and she has written many books on adventure and mystery such as Faraway Tree, Magic Chair and her Famous Five series."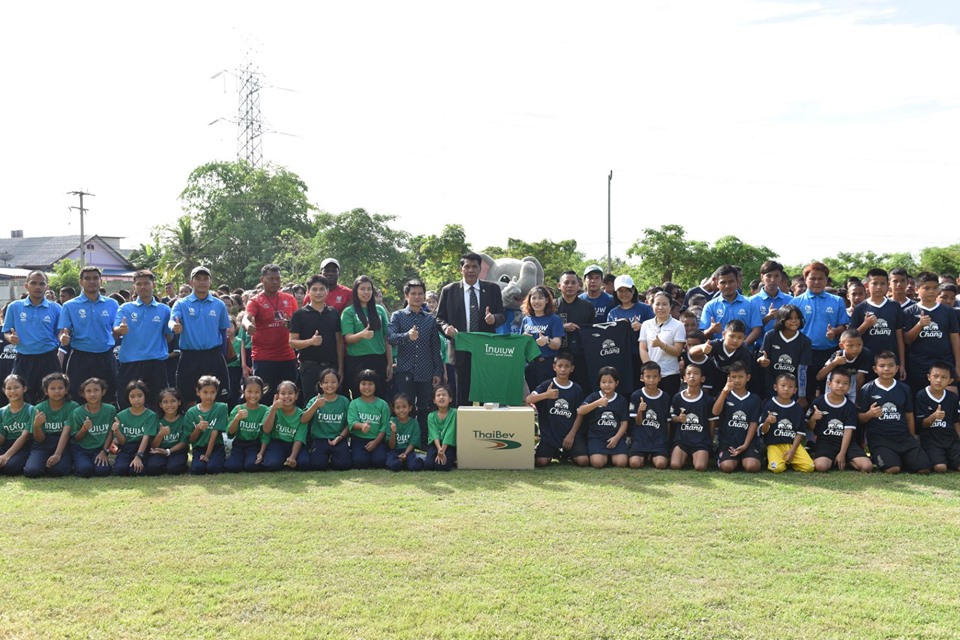 Since her arrival to Thailand, Madame Karma has supported various charity organizations here. She has volunteered as a member of the Diplomatic Participants Committee of The Diplomatic Red Cross Bazaar. In 2019, she received a Medal of Appreciation from HRH Princess Maha Chakri Sirindhorn for her constant dedication in promoting the activities of the Thai Red Cross Society. "I feel deeply honoured to have received this award from Her Royal Highness and wish to thank the organisers of the Diplomatic Red Cross Bazaar for giving Bhutan the opportunity to showcase our products."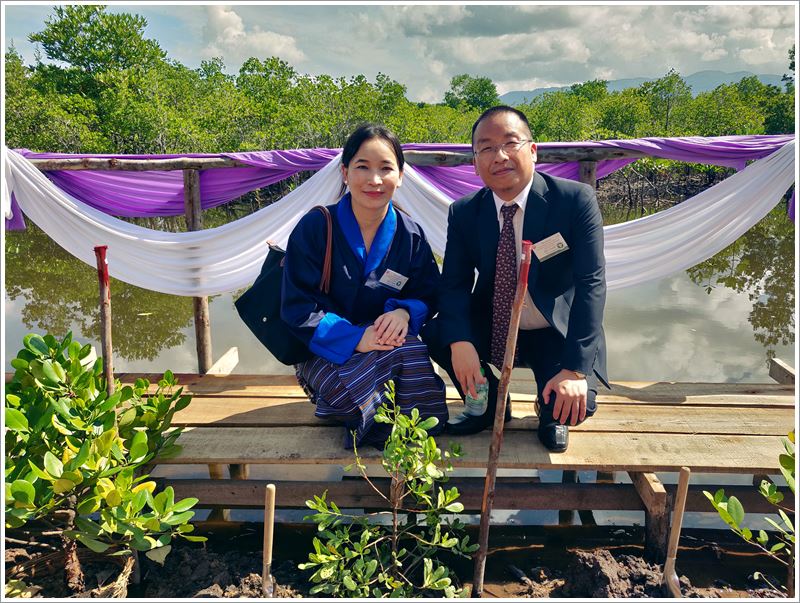 Madame Karma has participated in the "Celebration of Silk – Thai Silk Road to the World" which has showcased the elegance of Thai silk. The exhibition's aim is to promote Thai silk and celebrate the life-long work of Her Majesty The Queen Mother, Queen Sirikit, who has worked relentlessly to elevate the status and quality of Thai silk. Joining other diplomatic VIPs as guest models, Madam Karma said that she was happy to participate in this meaningful event to promote Thai silk, along with the aim to represent Bhutan and its cultural heritage.

Madame Karma next talked about Bhutan's development philosophy, Gross National Happiness (GNH). She quoted His Majesty The King of Bhutan who said that "Gross National Happiness simply means development with values, which acts as our national conscience guiding us towards making wise decisions for a better future."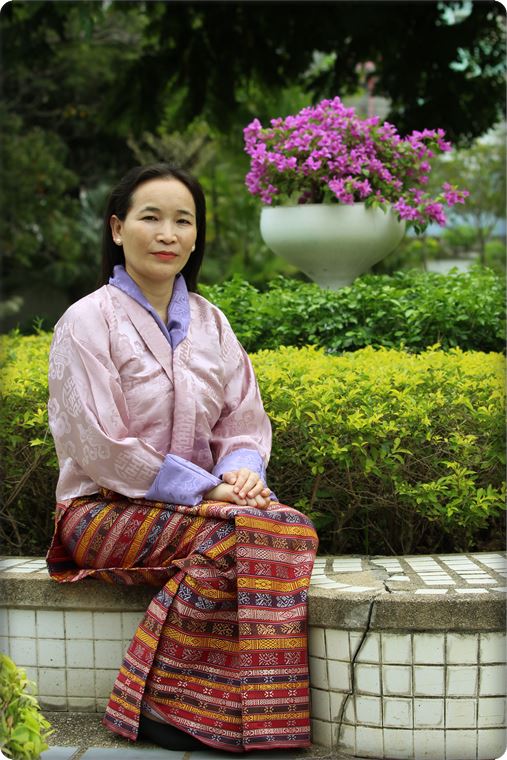 She also spoke of the role of women in Bhutanese households and society. "Women are well-respected in Bhutanese society. Although we are a small country, women have a very strong voice. We are now seeing more women involved in politics and taking higher leadership positions. Our current health minister is a woman, and there are also a few female Bhutanese ambassadors."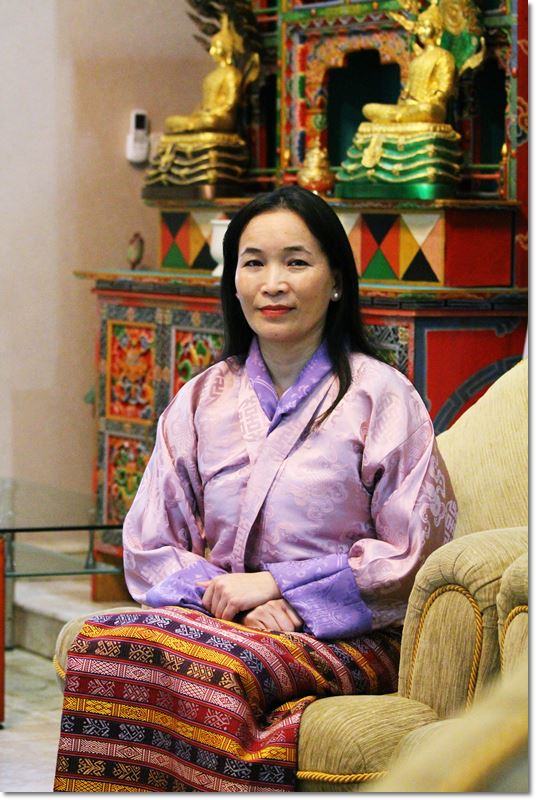 "Traditionally, in many households, the Bhutanese son-in-law was expected to move into the wife's family home after marriage. In cities, working mothers are supported by early child care and development centres if extensive family support is not available. In Bhutan, new mothers are granted six-month maternity leave to encourage breast feeding. Even in smaller towns, stay-at-home mothers are resourceful, starting up small business enterprises such as weaving at home to increase household income."
As we concluded our interview, Madame Karma discussed views and experiences of Thailand and praised our wonderful country. "Thai people are friendly and hospitable, and Thailand is truly a 'Land of Smiles'. I have visited many places in Thailand, and found that both Thailand and Bhutan are deeply spiritual with shared Buddhist values. Since Bhutan is a mountainous country, when Bhutanese travel to Thailand, they also enjoy visiting the beautiful beaches like in Hua Hin, Pattaya and Phuket."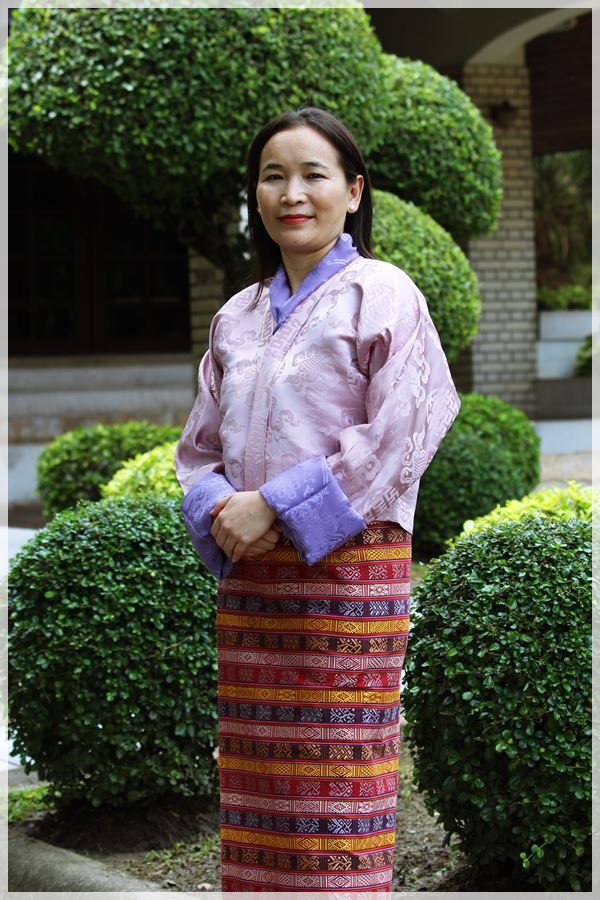 Bhutan is often compared to a modern-day Shangri-la, owing to its pristine location, stable government and carefully preserved Himalayan culture. It seems to the outside world a remote, unknown, mysterious country, a country that few people visit due to the annual tourist quota and minimum spend requirement. Madame Karma then clarified this, saying, "There is no quota on the number of people that can visit. All tourists have to arrange their visit through a travel agent, but since the tour package is inclusive of hotel accommodation, transportation and meals, the minimum spend can easily be recovered. Although we are a small country, we have a rich and vibrant culture and thriving traditions. We welcome visitors to explore and experience that happiness can truly be a place."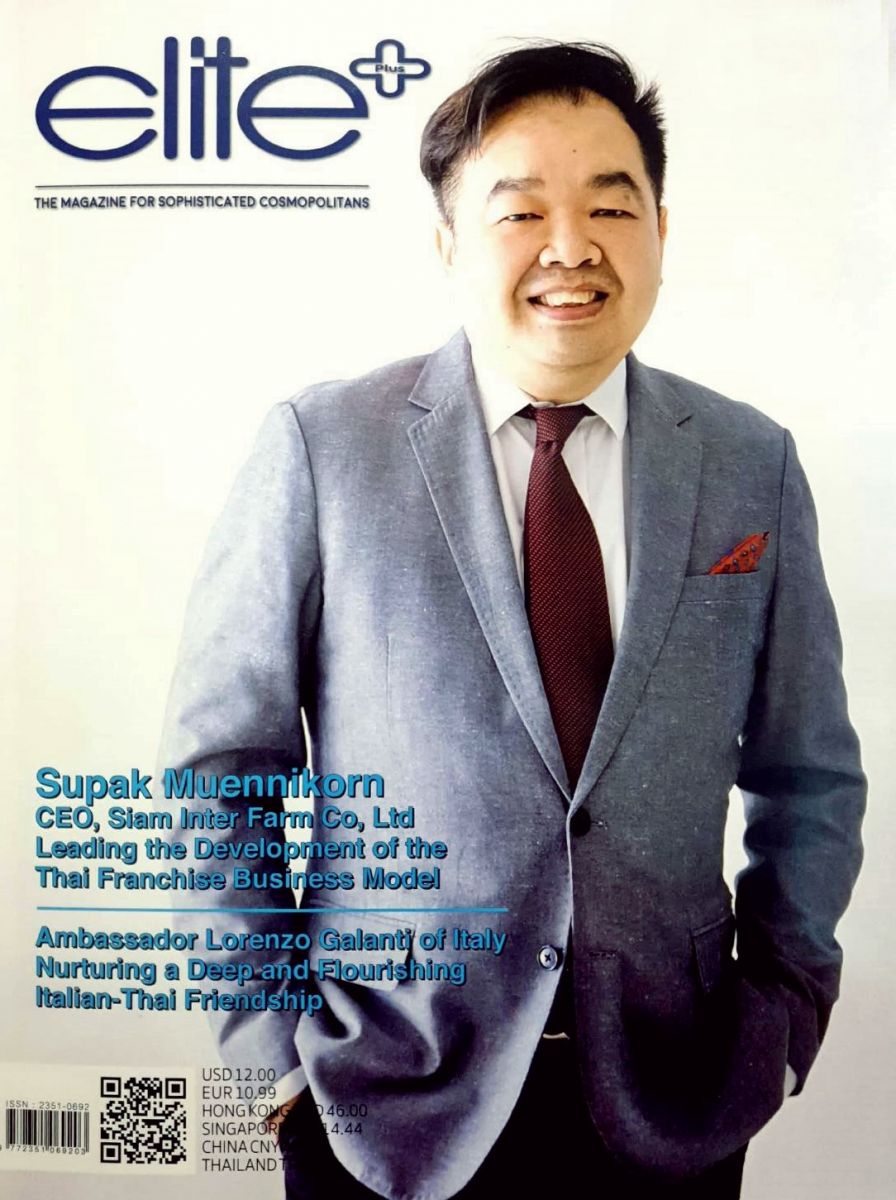 "Elite Plus Magazine" ( No. 39 - October / November 2020 Issue) Available***
- Where to get your own books:
At every branch of ***Asia book Stores***
or contacts Line: @eliteplusmagazine