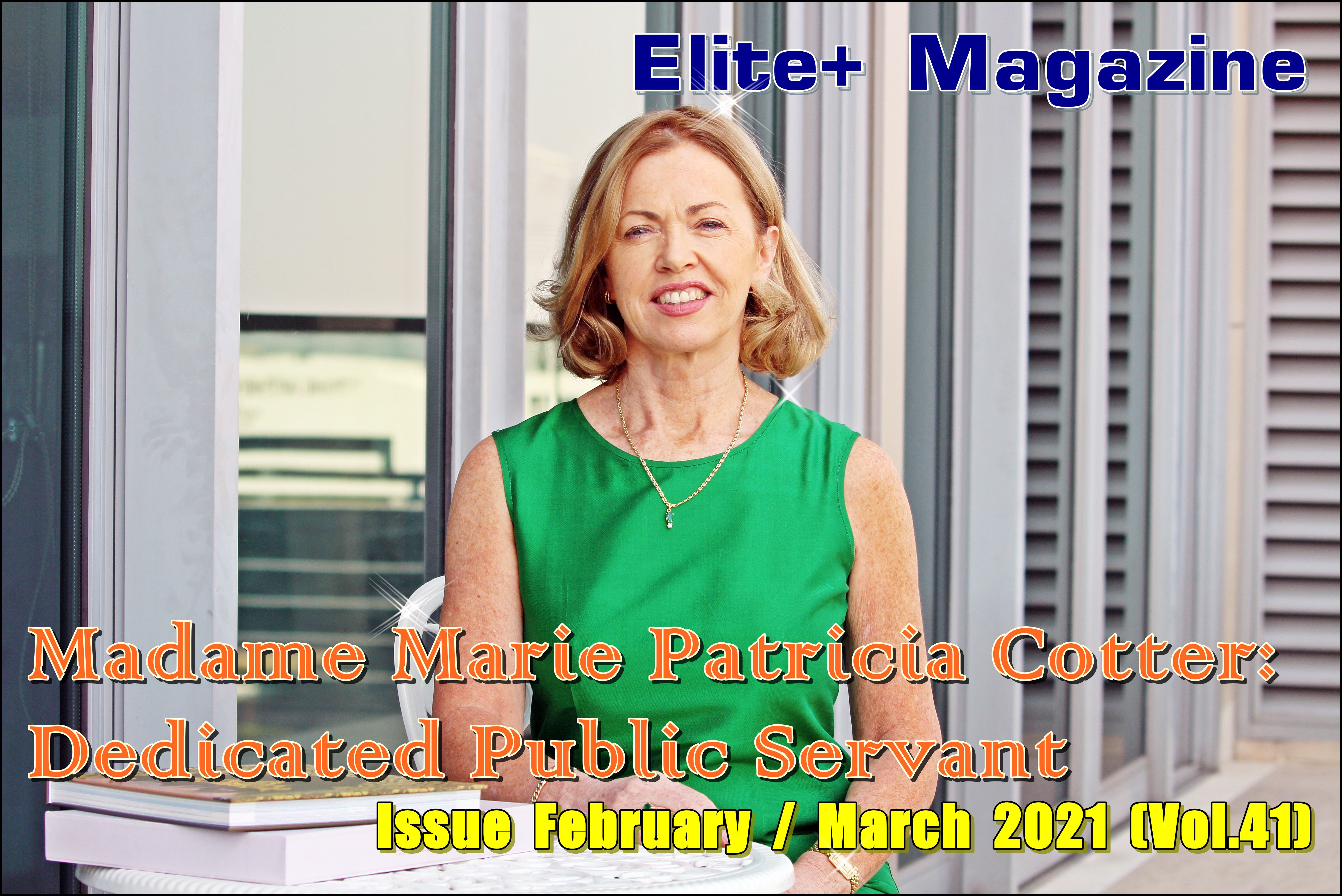 Story by Kathleen Pokrud
Elite+ magazine recently spoke with Madame Marie Patricia Cotter, spouse of Ireland's ambassador to Thailand, HE Joseph Anthony (Tony) Cotter, to learn about her interesting path as a public servant and supporting spouse.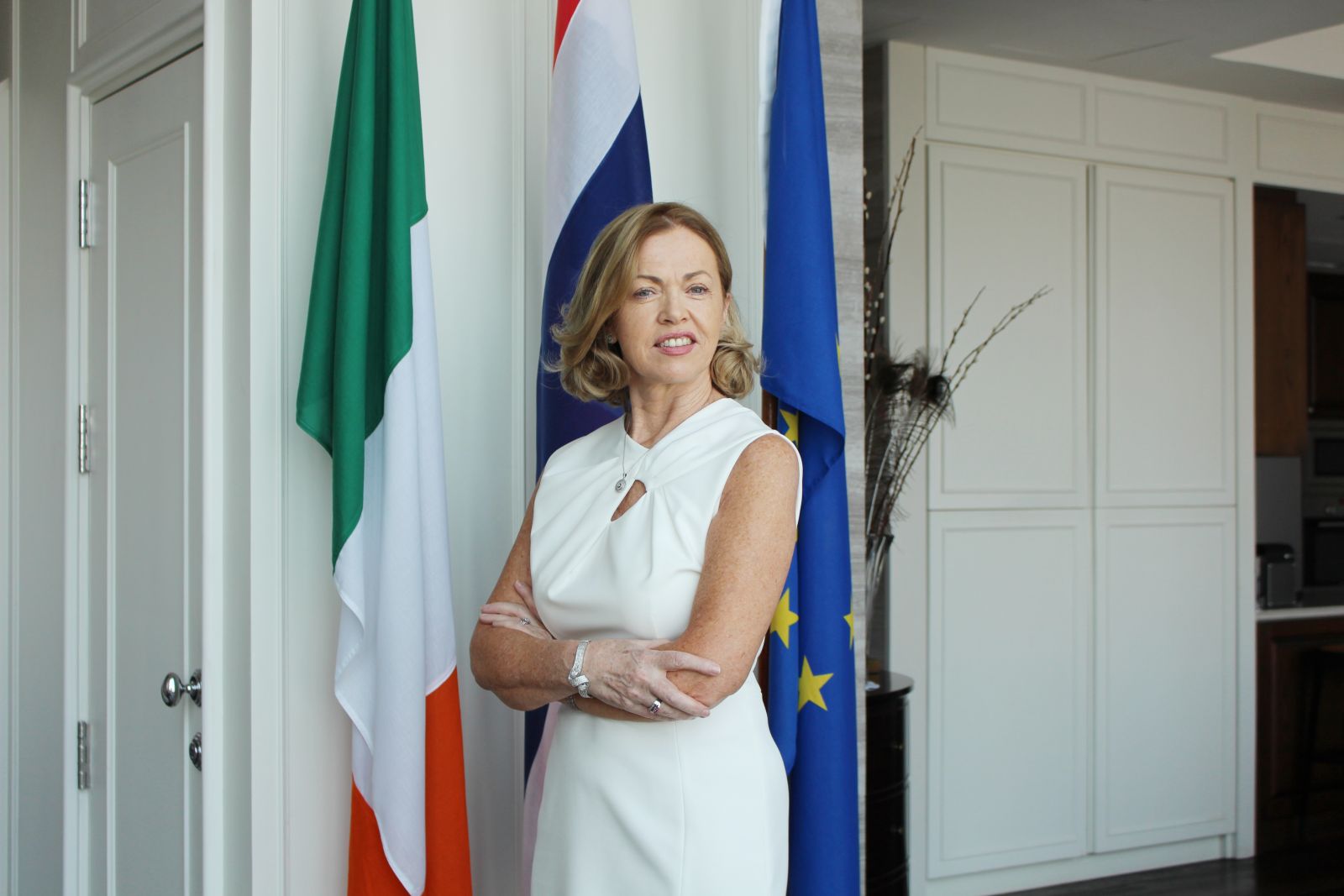 Madame Marie was born and raised in Limerick City in the mid-west of Ireland, the youngest of three children. After an education by the Salesian nuns, she later graduated with a degree in Public Administration from the Institute of Public Administration in Dublin.
"My first job was with the Department of Justice in the Treatment of Offenders Division, which was extremely interesting not least because it was there I met my husband."
"My first boss, Paddy Wilson, advised me to always accept an opportunity for change rather than be one of those left behind. I heeded his advice, which wasn't always easy, but certainly did lead to a very varied and fulfilling career."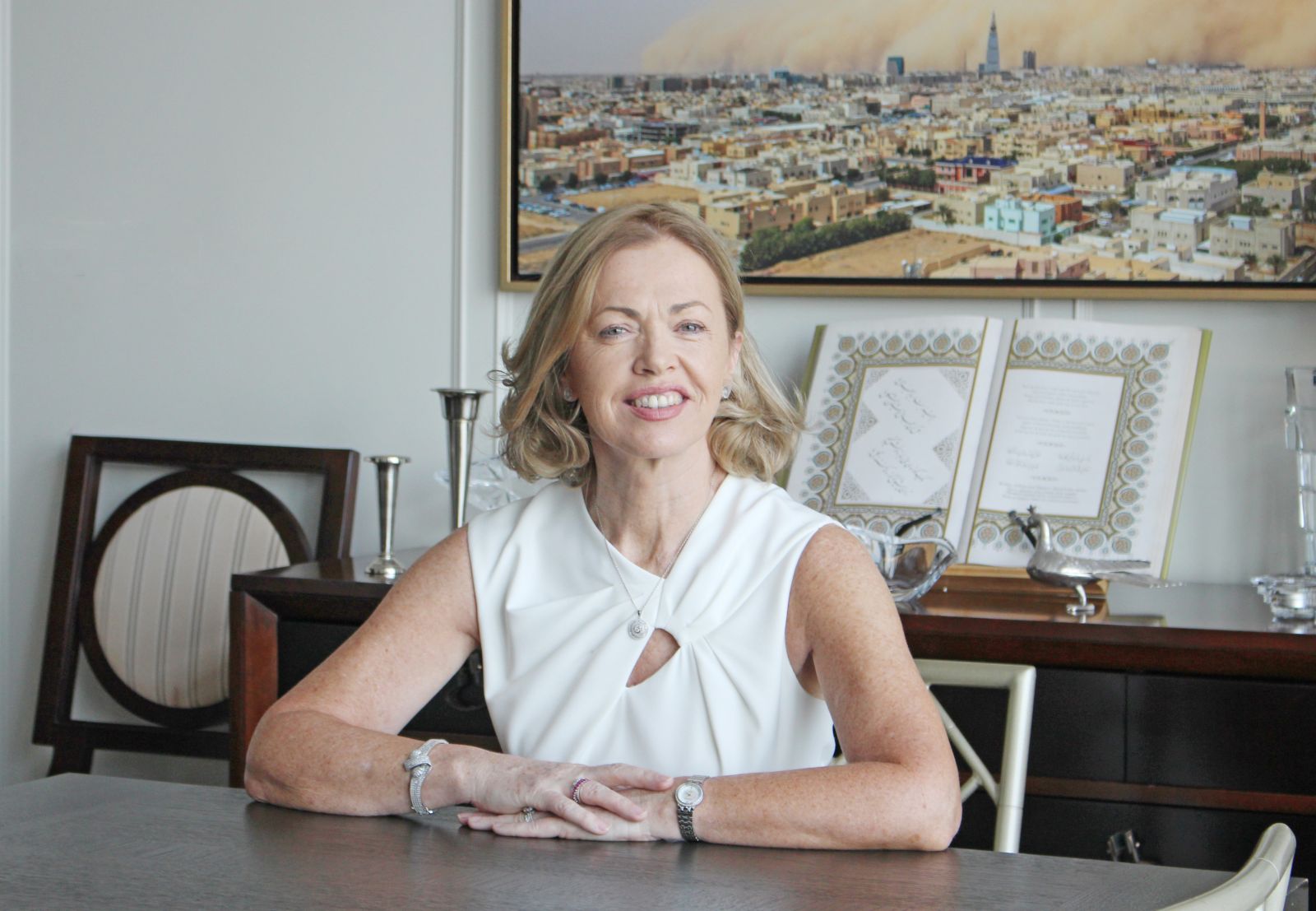 After five years in the Department of Justice, Madame Marie moved to the Revenue Commissioners with responsibility for prosecutions against large tax defaulters. She shared, "The work was very interesting as well as challenging, comprising daily negotiations with errant companies and their legal teams followed by appearances in court to liquidate companies in an attempt to recover some of the outstanding taxes."
Her next posting was at the Department of Social Welfare, heading up their prosecutions service. After three years, "I heard Paddy's voice in my ear telling me it was time for a change, and this time I was lucky enough to be offered a position as Assistant Principal with the Public Appointments Service, which is responsible for the independent centralised recruitment, assessment and selection for the Civil Service and other public service bodies."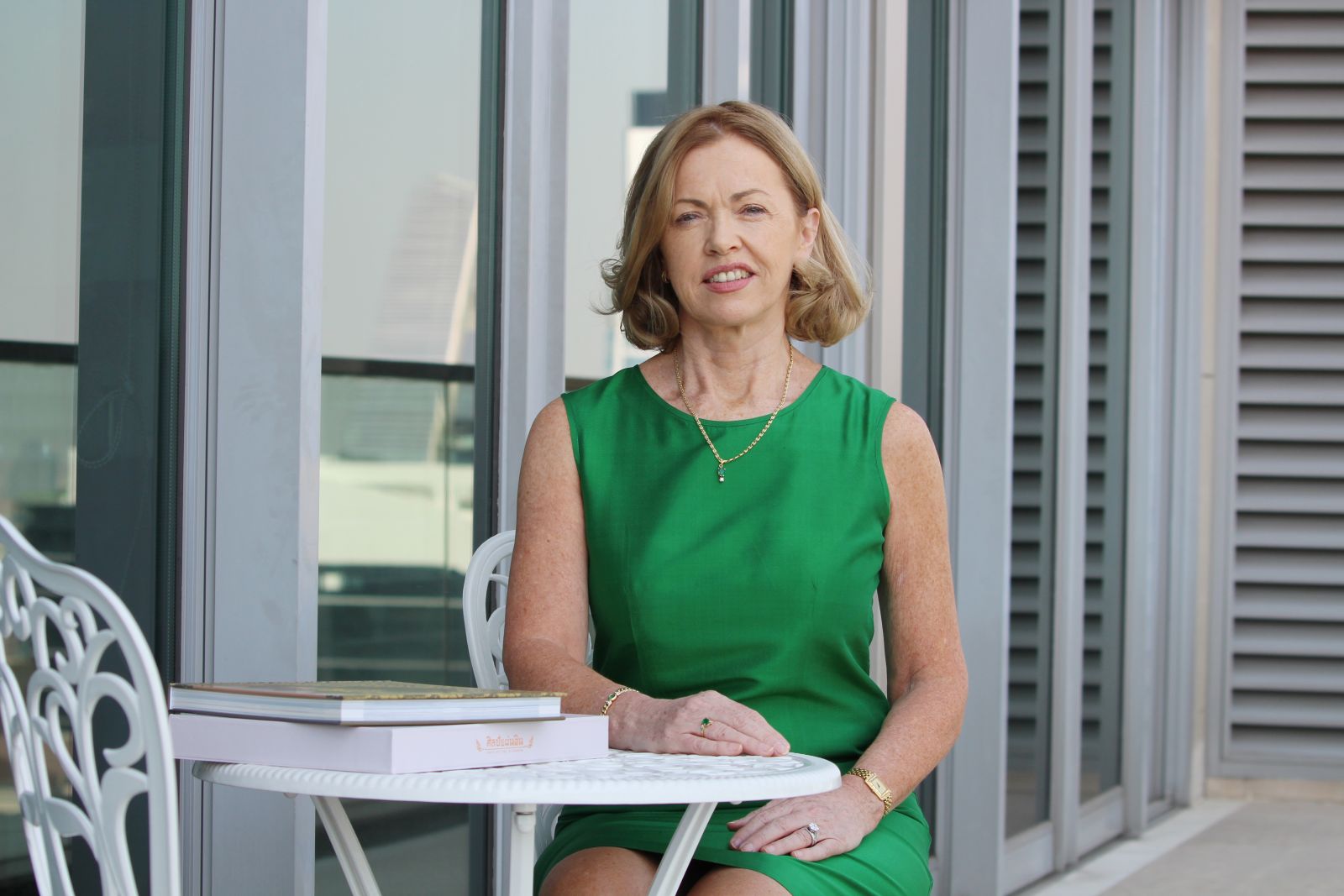 Madame Marie said this move to an HR position turned out to be the most enjoyable and fulfilling post. In addition to business planning and training, she was also involved in running recruitment campaigns, marketing, chairing high level interview boards and membership of numerous inter-departmental committees charged with reform and modernisation of the public service. During that time, she also accepted a temporary move to the Defence Department to head their HR and training division to guide them through ISO and other accreditation processes.
The career of Madame Marie was interspersed with leaves of absence as she accompanied her husband on postings abroad. They have lived in Belgium, Zambia and Saudi Arabia. During these absences, she took the opportunity for further education in French, Montessori teaching, human resources, workplace relations and interior design. She said, "Although I took early retirement, I consider myself very lucky to have had such a fulfilling career in public service. In a way, as spouse to the Irish ambassador, my work in public service has actually continued."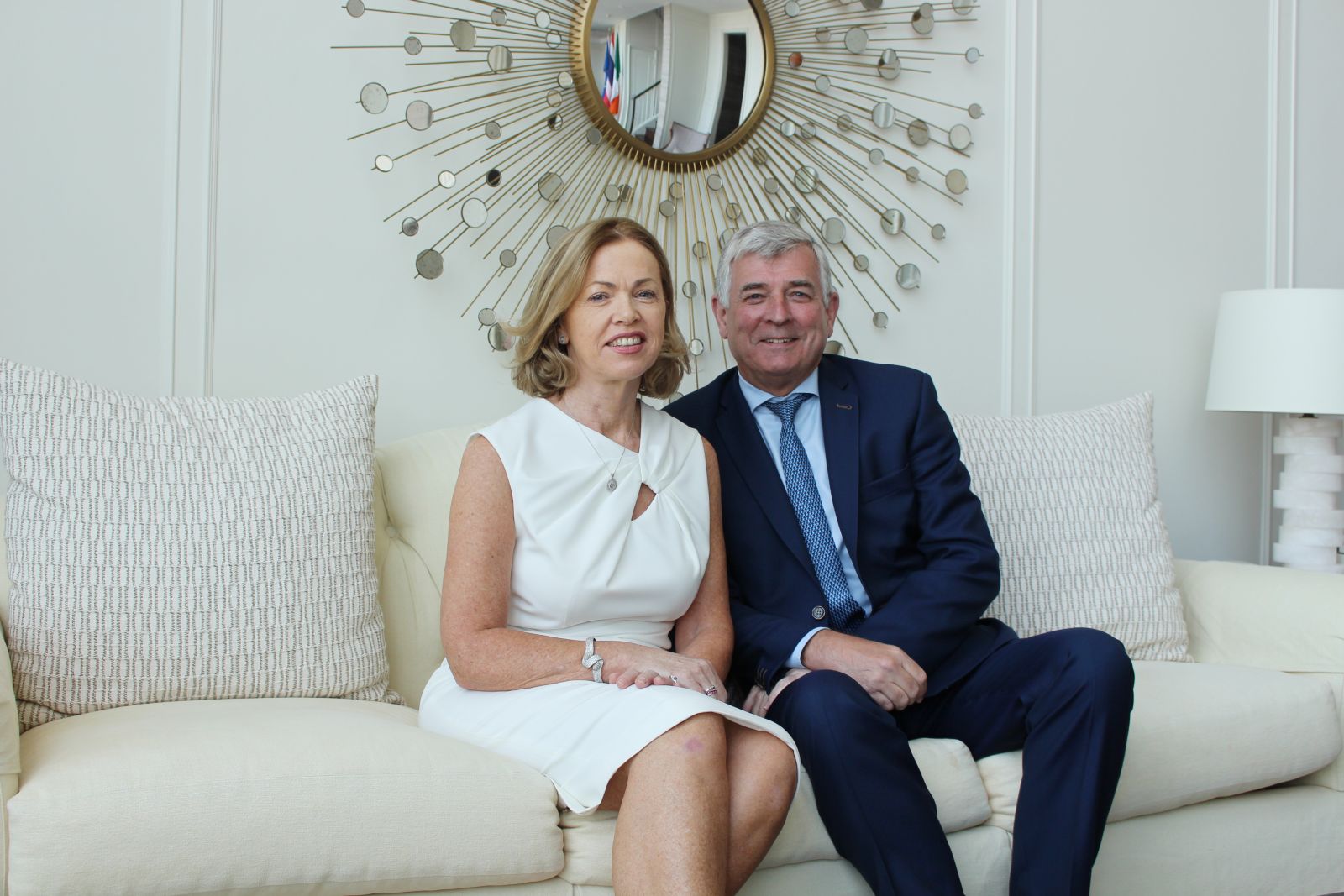 Madame Marie enjoys travel, interior design, flower arranging and cookery, although these passions were somewhat curtailed during her years working full-time and raising their daughter, Aisling. She joyfully admitted, "My current passion is my gorgeous grandson, Lucas James, who lives in Singapore with my daughter and son-in-law. He is the light of our lives and constantly delights us as he develops and grows and shows his personality."
As for sports, Madame Marie enjoys swimming and walking as well as watching Gaelic hurling, football and, of course, rugby. She candidly explained, "The Irish are very passionate about their local teams in Gaelic games. My own father, Maurice O'Grady, was a founding member of one of Ireland's most successful GAA (Gaelic Athletic Association) clubs, Na Piarsaigh in Limerick City."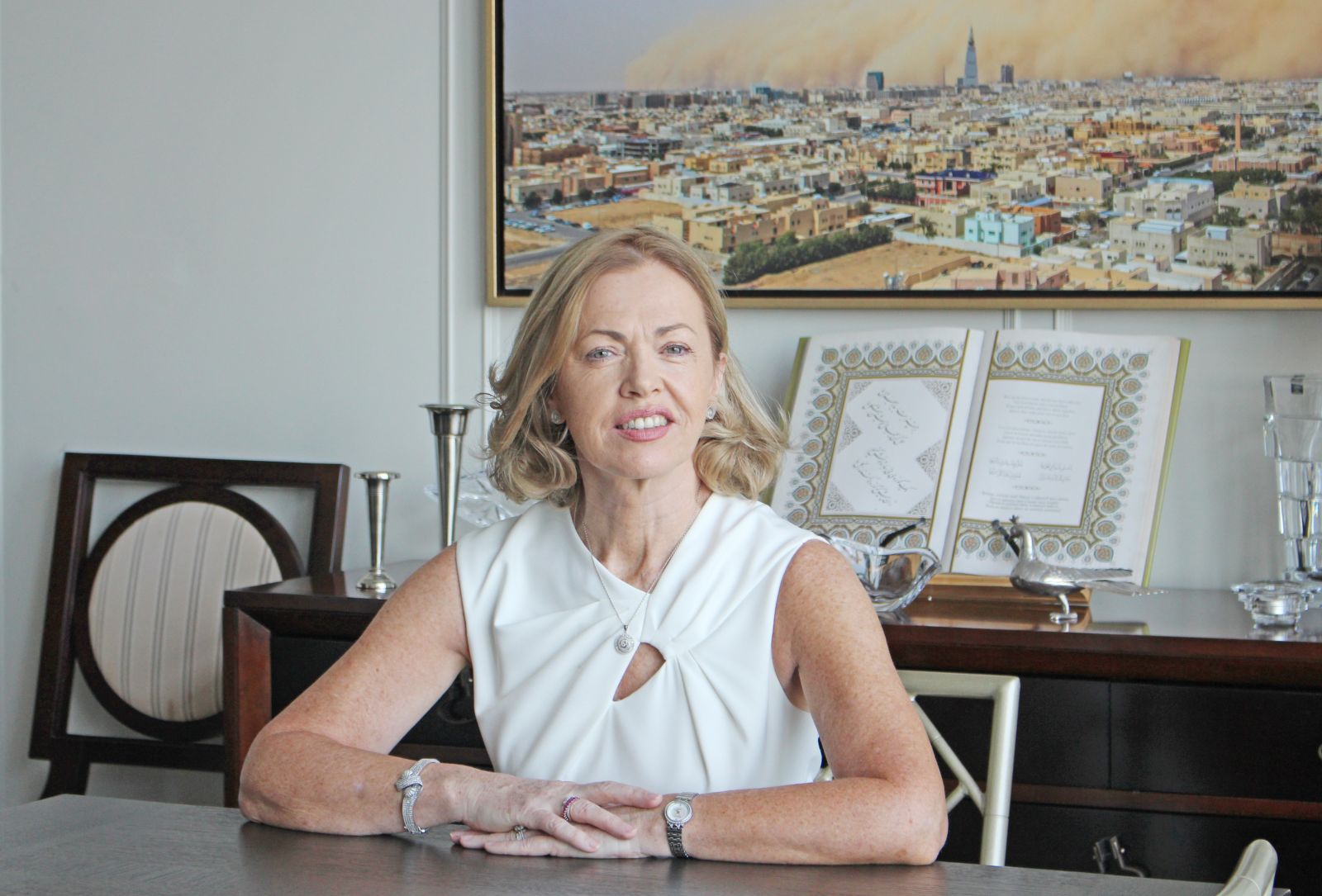 Madame Marie has supported many charities over the years. The one closest to her heart is the Christina Noble Foundation in Ho Chi Minh City, Vietnam. Christina is an Irish children's right campaigner whose passion to help street children is rooted in her own desperate upbringing in the slums of Dublin. In Thailand, she supports the Father Ray Foundation in Pattaya and Fatima Centre of the Good Shepherd Sisters in Bangkok. Sister Louise Horgan, an Irish nun who runs the Fatima Centre and has devoted more than fifty years helping some of the poorest and most marginalised communities in Bangkok, was just awarded the Irish Presidential Distinguished Service Award in recognition of her life's work.
When asked her views on the role of women, Madame Marie said, "Women have always played an important role in Ireland's development – St Bridget vies with St Patrick as our patron saint. Countess Markievcz, a proponent of Irish independence, took a seat in the first Irish parliament and was also the first woman elected to the British parliament. More recently, Mairéad Corrigan and Betty Williams were Nobel Peace Prize winners and two of our presidents have been women (Mary Robinson 1990 -1997 and Mary McAleese (1997 – 2011)."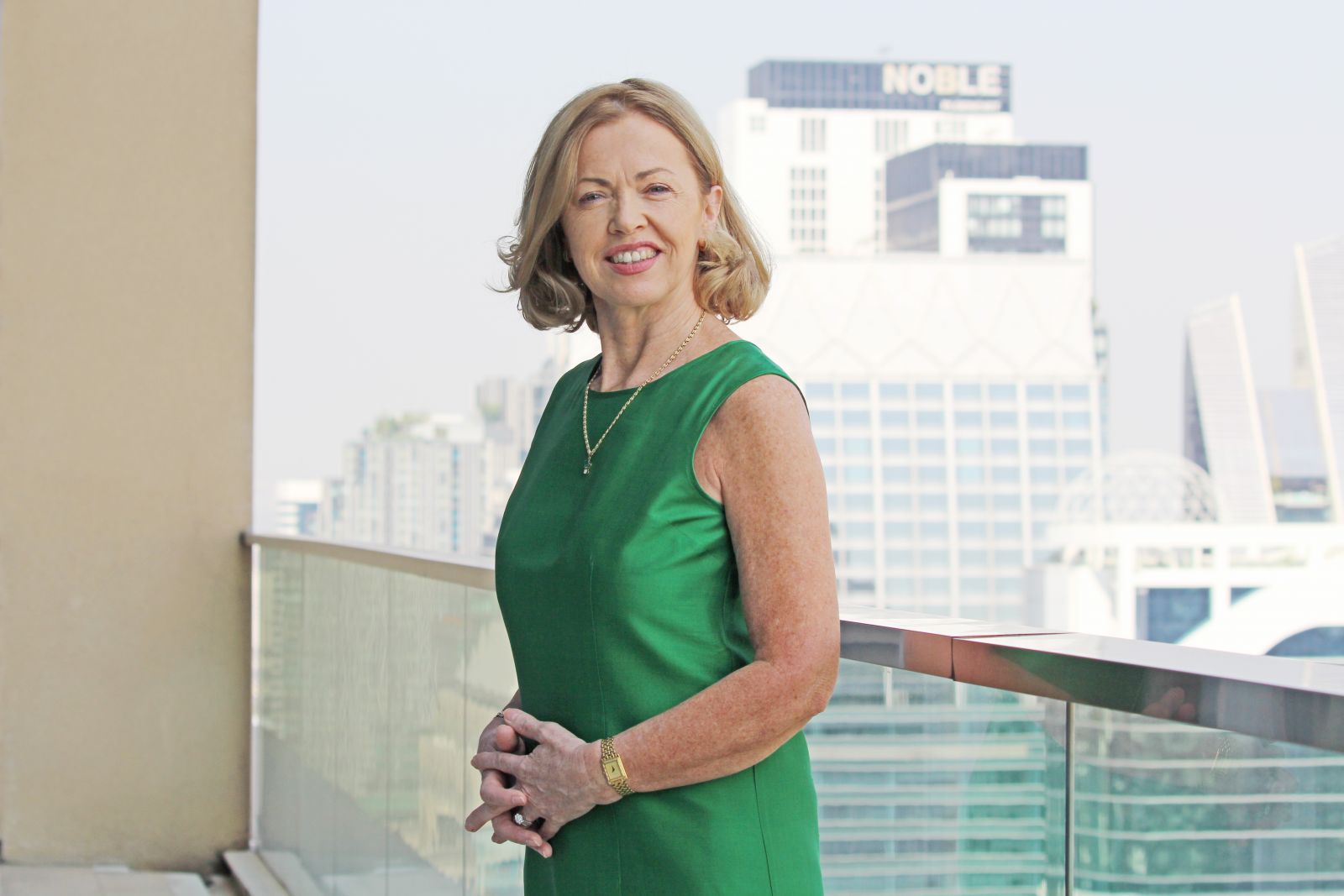 Ambassador Tony and Madame Marie moved to Thailand two years ago, although they were familiar with the country, as they previously owned a holiday home here for ten years. "We were lucky enough to be here for the coronation in 2019 and have always enjoyed our time here. This is definitely the posting our family and friends are most interested in visiting. Hopefully they will soon be able to travel here once again."
Ambassador Tony Cotter is only the second resident Irish ambassador to Thailand as it was previously handled from the Irish embassy in Malaysia, and he and Madame Marie work hard to promote Ireland and Irish culture.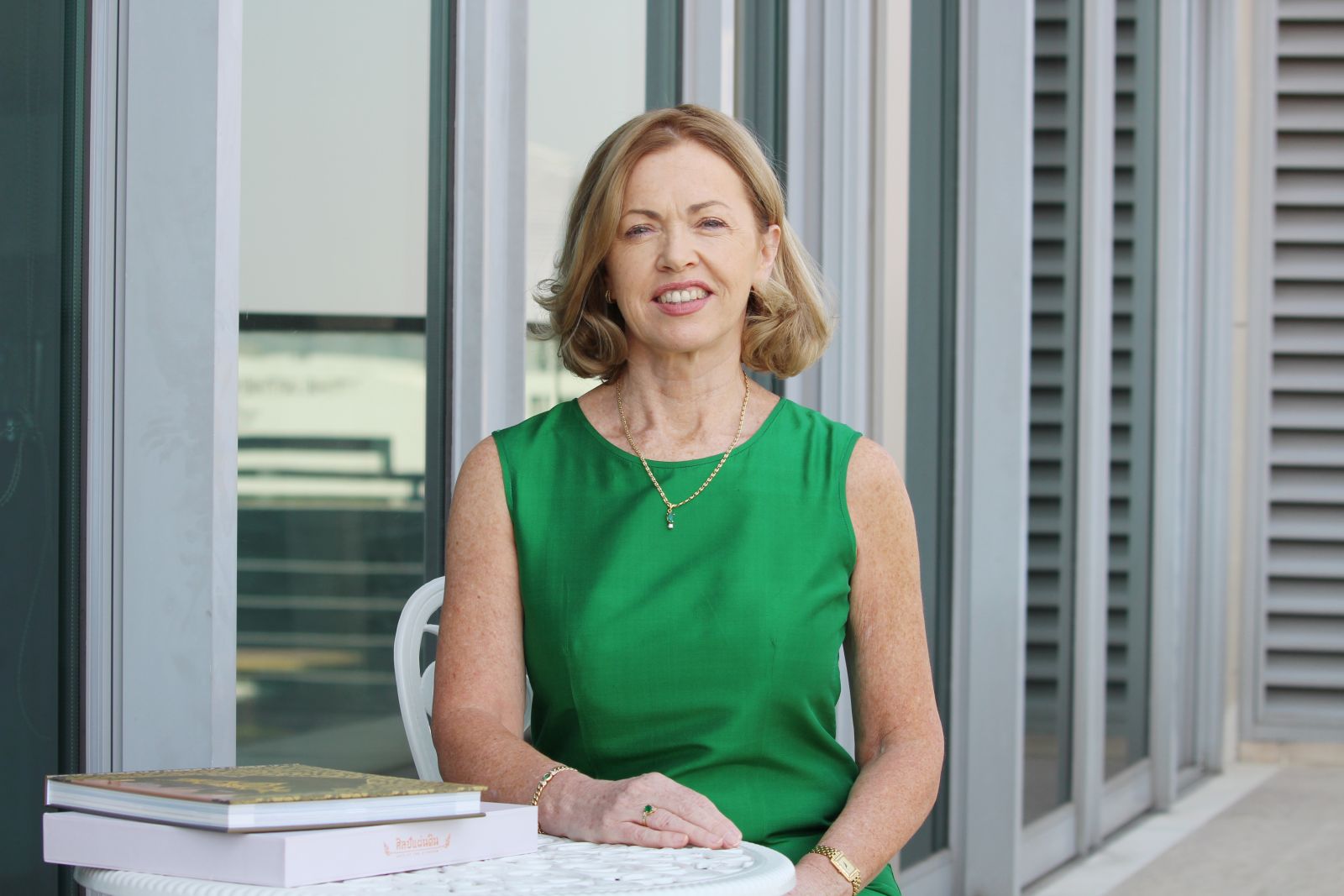 Madame Marie proudly said, "Ireland is a world-class education destination with student numbers from Thailand increasing in recent years. As a safe, friendly, English speaking country with universities ranked in the top 5% worldwide, Ireland is a perfect choice for Thai students."
Ending our interview, Madame Marie candidly admitted, "Looking back over my life thus far, I am fortunate to have enjoyed a great education, a very fulfilling and interesting career and a happy family life. I look forward to the next chapters with equal enthusiasm and expectation."
________________________________
"Elite Plus Magazine" ( No. 41 - February / March 2021 Issue)
***Available @Asia book Stores***