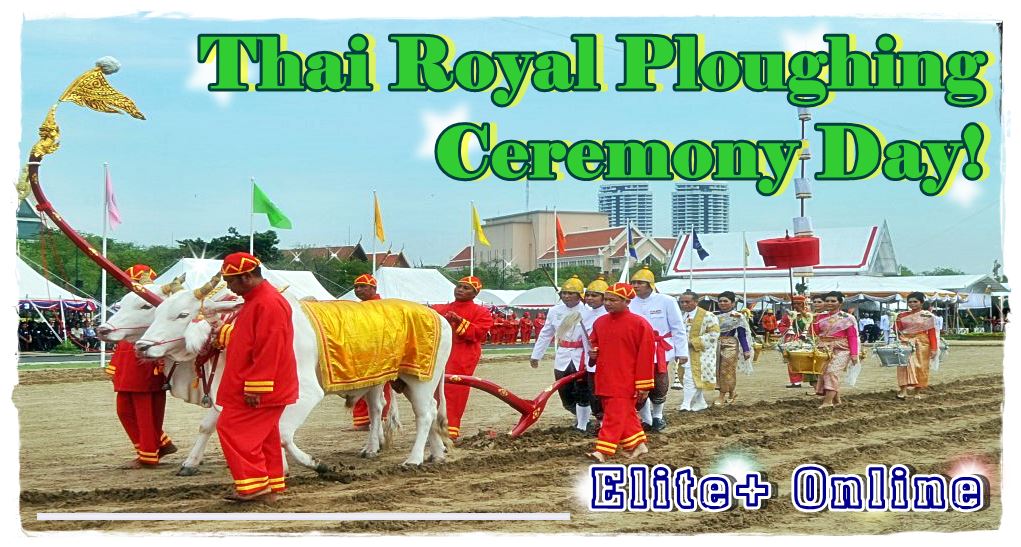 By: Nulacha Sutthinonthagul
The Royal Ploughing Ceremony is a government holiday in Thailand. The date for determined by the astrological observations and announced by the Bureau of the Royal Household for Thai people.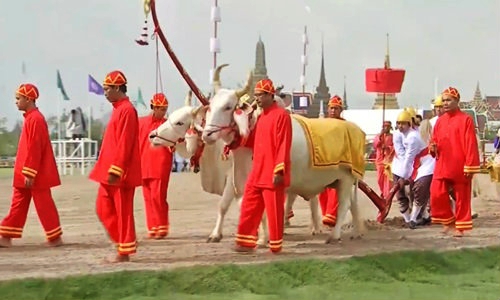 Thai Royal Ploughing Ceremony Day is officially known in long Thai name as " Wan Phra Ratcha Phithi Phuet Mongkhon Lae Charot Phra Nangkhan Raek Na Khwan", though the festival is also known simply as a Farmer's Day or Thai shortly name is "Wan Phuet Mongkhon".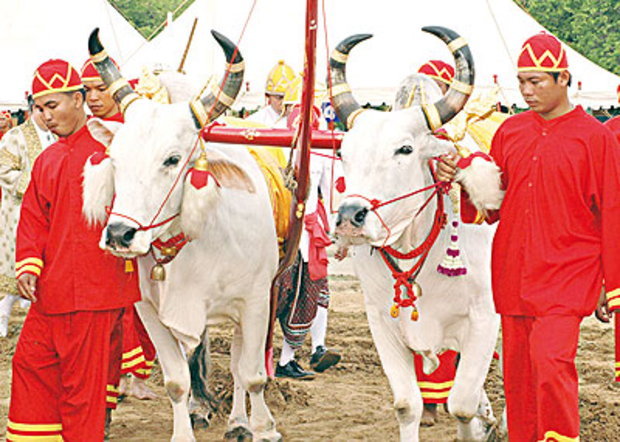 This ceremony is an ancient royal rite tradition that was held at the beginning of the rainy season and also the auspicious beginning of the rice-growing season in Thailand too. This annual ceremony presided over by their Majesty the King and the Queen. Actually, this ceremony was observed in Cambodia, Myanmar, and Thailand to mark the traditional.
Actually, the tradition has Hindu and Buddhist origins and is intended to honor farmers and to bless the plants and ceremonial start to the new growing season.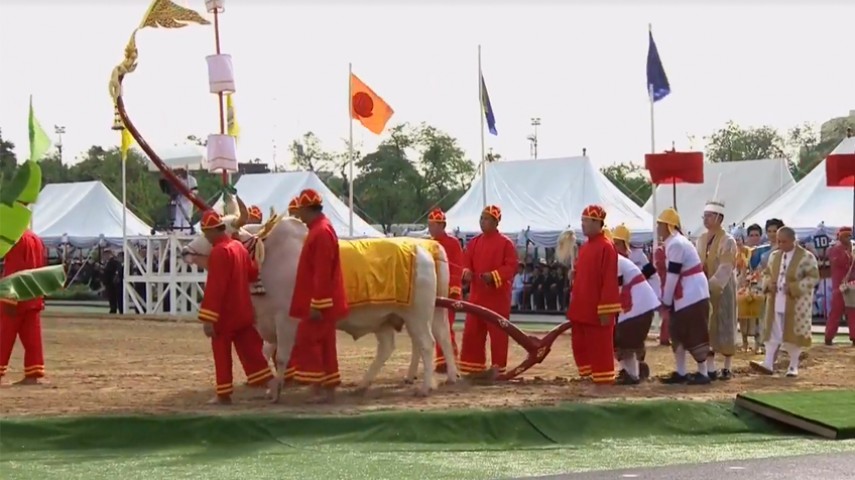 Naturally, the Thai Royal Ploughing Ceremony is held at Bangkok's Sanam Luang(the Royal Grounds), the public square which is the open field in front of Wat Phra Kaew Temple and the Grand Palace. It is often attended by royalty and the ceremony is broadcast on national television.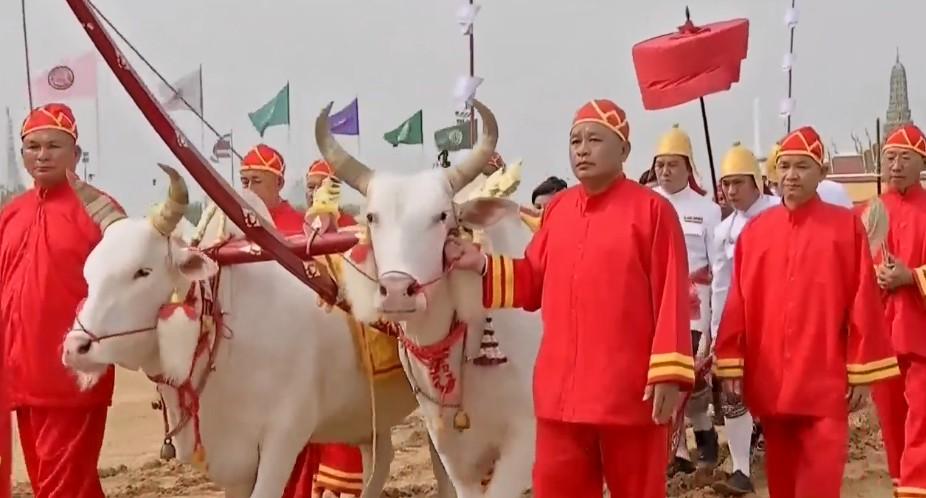 In the ceremony, H.M. the King would appoint the Ploughing Lord or Phraya Raekna, a respectable high-ranking government officials, as his representative to perform the rites and rituals.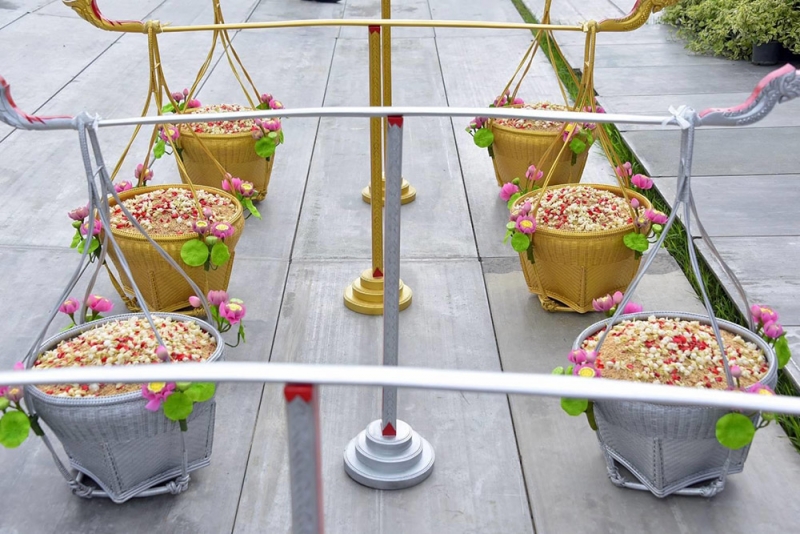 The role of the Queen was having to help ploughing are designated the four celestial maidens, called the Queens of the showing ceremony, assisting Phraya Raekna by carrying rice grain baskets and sowing the grains (Grown on the King's Residence Chitralada Palace grounds), after Phraya Raekn has ploughed the ceremonial grounds, using a sacred wooden plough with a pair of sacred oxen, which are covered in red and gold and circle the ceremonial ground nine times, as a nine is a lucky and auspicious number in Thailand and hitched up to it. Besides, the Oxens are walking alongside Phraya Raekna are Brahmins who chant some sacred words and blow conch shells, to ensure a fruitful harvest.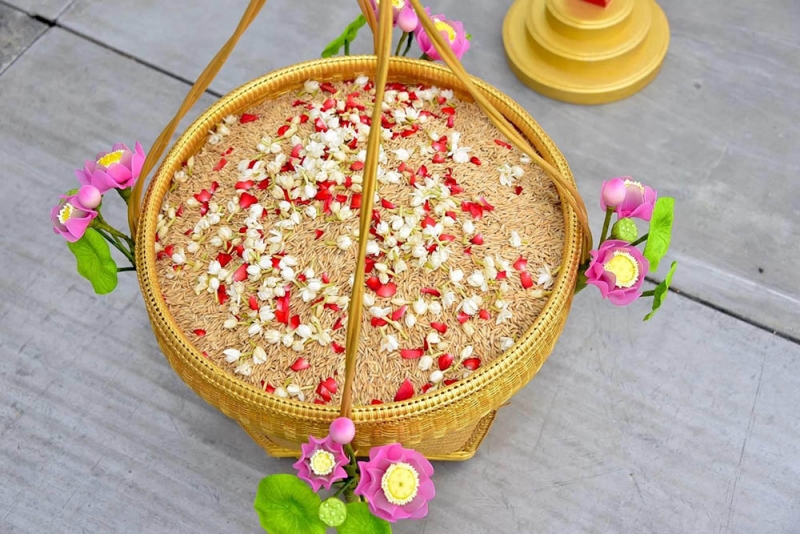 During the ceremony, the amount of rainfall in the coming rainy season is forecast by the royal astrologers and done through a traditional method. Then the two oxen are offered plates of food, including rice, corn, green beans, sesame, fresh-cut grass, water, and rice whisky. Depending on what the oxen eat and drink, a prediction can be made as to whether the coming season's harvest will be bountiful or not.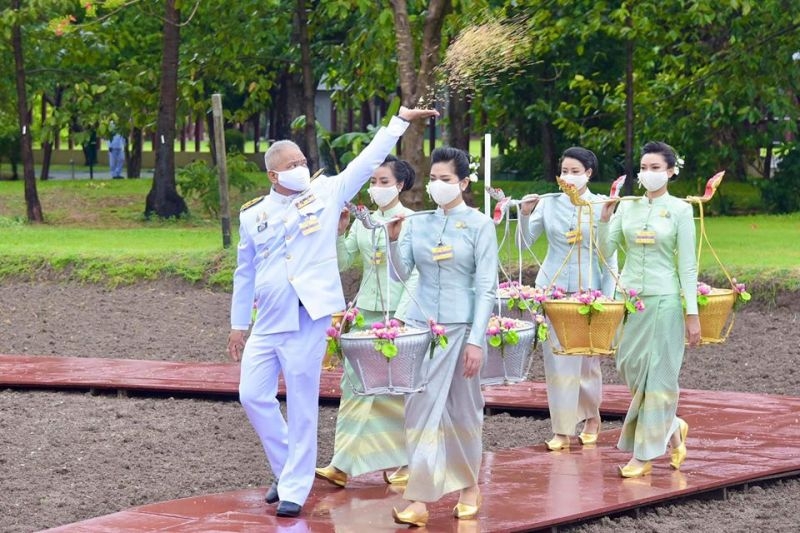 After the ceremony ends, the onlookers swarm the field to collect the grains, believed to be auspicious. The farmers will mix the grains with their own rice stock as good luck charms.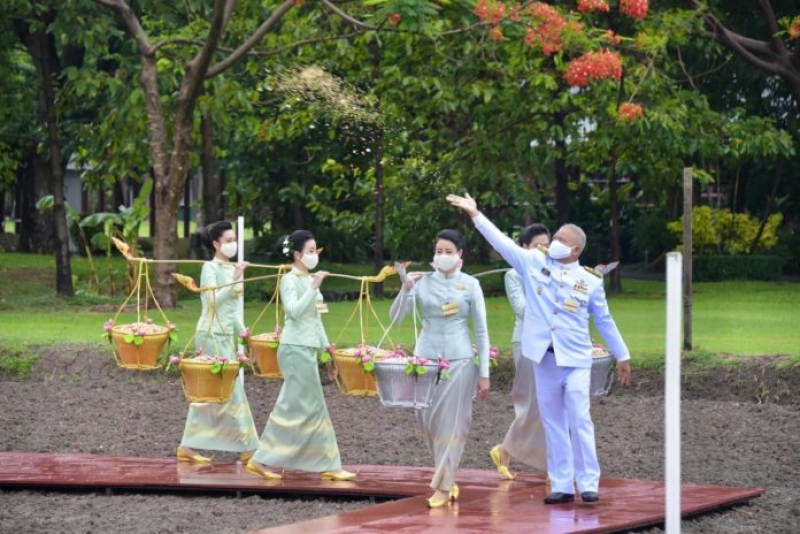 The annual Royal Ploughing Ceremony is also an occasion when H.M. the King graciously presents awards and certificates to outstanding farmers from each region, whose fields produced the highest yields during the previous year.
Credit info: OfficailHolidays, CGI