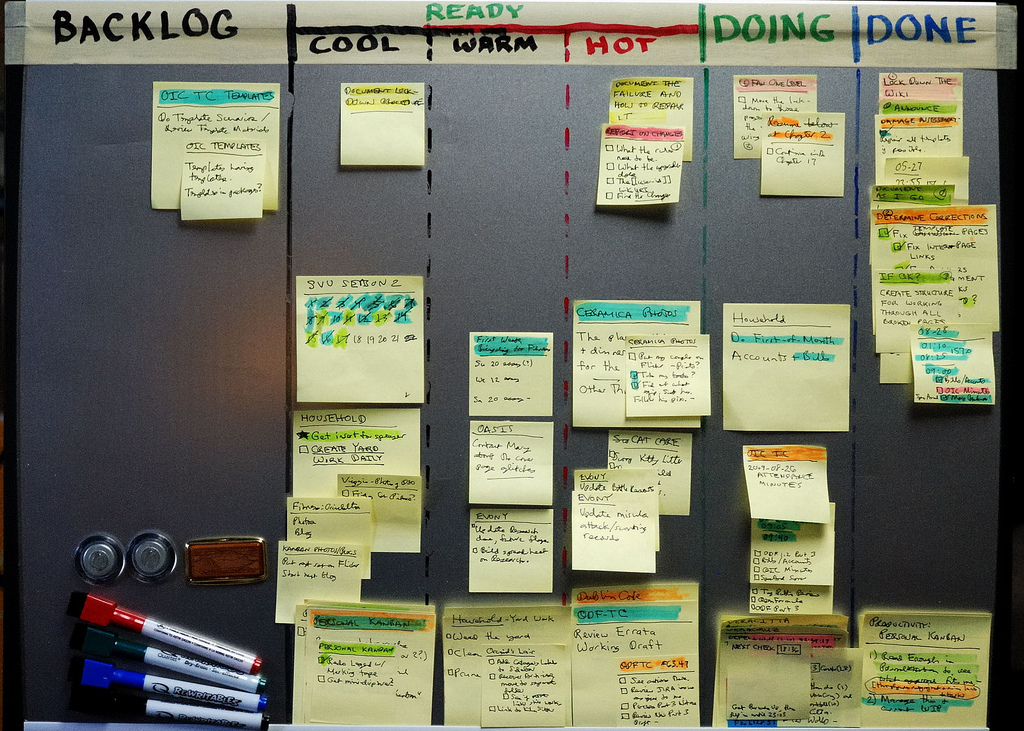 Technology's yesteryear promises to herald the era of a truly paperless office may not have come to fruition – and at times it can even feel like IT developments have made us work more than ever – but that's not to say that busy entrepreneurs and business people can't deploy technology to make life simpler, more efficient, and more productive.
In fact, that's exactly what you should be doing. We all know that working non-stop is good for no-one, and that working smarter rather than harder is worth striving for. By adding these efficiency-driving apps to your phone or tablet, that's exactly what you can do – and you'll enjoy a smoother, altogether more enjoyable business and personal life as a result.
It's been around for years, and some would argue that it could have done a better job of keeping up with the times, but still no business person with a hectic work travel schedule should be without TripIt.
The beauty of this app lies in its simplicity and intuitiveness – whether you install the app on your phone or tablet, or simply access it on the web (ideally you'll make use of both), getting the most out of TripIt is as easy as forwarding your confirmation e-mails for flights, hotel bookings and so on to a special TripIt e-mail address.
The app then reads and understands what you have forwarded it, and categorises and chronologically orders your bookings to make an easy-to-digest, at-a-glance itinerary for each of your upcoming trips. All your booking data is stored in one place, which means no more endless digging through e-mail folders to double-check what time your flight lands or when you need to leave for that meeting downtown; TripIt even adds helpful extras like maps and weather forecasts for your destination.
It will send you reminder e-mails about your upcoming travel commitments, and by upgrading your account you can even use it to be notified of flight delays, track frequent flyer rewards, and so on.
Any organisational obsessive will tell you that structured to-do lists are at the heart of staying on top of things. However, all those lists can quickly become unwieldy, and you have to remember to take them with you everywhere, or else you quickly end up back at square one.
Enter Evernote – this long-running app is a reliable saviour for those of us who have a million and one thoughts to record each day (i.e. just about every busy business person and professional).
Using the app on your phone, tablet, laptop, or desktop, or even just the web-based version of the service, you can structure your work and personal life into as many notes and separate notebooks as you need, and take them with you everywhere you go – synchronised across all your devices, and even available for offline use when you need it. You'll never again be without access to your to-do list, or other business-critical information that you need available at the drop of a hat.
Trello is another organisational gem, and one that's particularly useful for those of us working with small or larger teams that collaborate on work processes. This task management app is great for people who like to see what's happening at a glance, since it provides an easy-to-read visual representation of a project and its progress.
Creating a Trello board for your team allows everyone involved on a project to collaborate, and gives each person their own dedicated lane to track their contribution to the workflow of the project. The project is broken down into the various smaller components that will contribute to its completion, each of which has a card allowing for detailed notes and a step-by-step means of tracking progress.
Once one team has made their contribution, the card moves along to the next team's lane, generating a notification to alert them that their input is needed. And the process continues as such, allowing the card to move around the company as long as is needed – with the opportunity to provide feedback to and make additional requests of others as it goes – until that all-important to-do checklist of actions is complete, and the project is successfully finished. As well as a web-based client, Trello offers mobile apps that allow you to monitor progress of a project and its individual contributors wherever you are.
How many passwords have you used since you first logged onto your computer today, and how do you keep track of them all? In a world increasingly vulnerable to cyber-attacks and other security threats, the advice of experts is always to have a different password for each service we access, and to change them frequently.
However, that presents its own challenges in terms of both memorising all those different passwords, and indeed with coming up with suitably secure, hard-to-guess passwords in the first place (think 'at least one lowercase character, one uppercase character, a number, a symbol, and so on).
1Password is a simple idea that's brilliantly executed – this easy-to-use app generates supremely secure passwords, up to 64 characters in length and with any manner of combination of letters, numbers, phrases, and symbols, and then stores them all in a high-security electronic vault. The only password you need to remember is the hard-to-guess but easy-to-memorise master password given to you by 1Password, which allows you to open the vault and copy and paste your passwords into the various apps and services you use every day – or you can just go ahead and have 1Password plug your passwords right into those apps for you automatically. You'll never fret about a password again.
Life isn't all about work, and striking the right balance between your business and personal lives is critical to keeping both healthy. That's no truer than when it comes to making sure you relax properly and get enough sleep – something that's harder than ever in this fast-paced, non-stop modern world of 24-hour news and instant, always-on communication channels.
Calm exists to encourage you to 'take a deep breath', whether that's by helping you meditate, allowing you to take a break from your day with a few minutes of soothing music or natural sounds, or letting you drift off into a deep, rejuvenating sleep with the help of one of the countless audible sleep stories built into the app, each of them specially developed to help your mind relax and encourage you to fall asleep naturally.
The app also includes a 'Daily Calm' podcast-style session to encourage you to take ten minutes or so out of your day, reconnect with yourself, and stay on track with your life goals. By focussing on yourself and your own wellbeing, you'll be in a better place to succeed in both your work and personal lives.
Story by Chris Wotton. Photo by Dennis Hamilton.