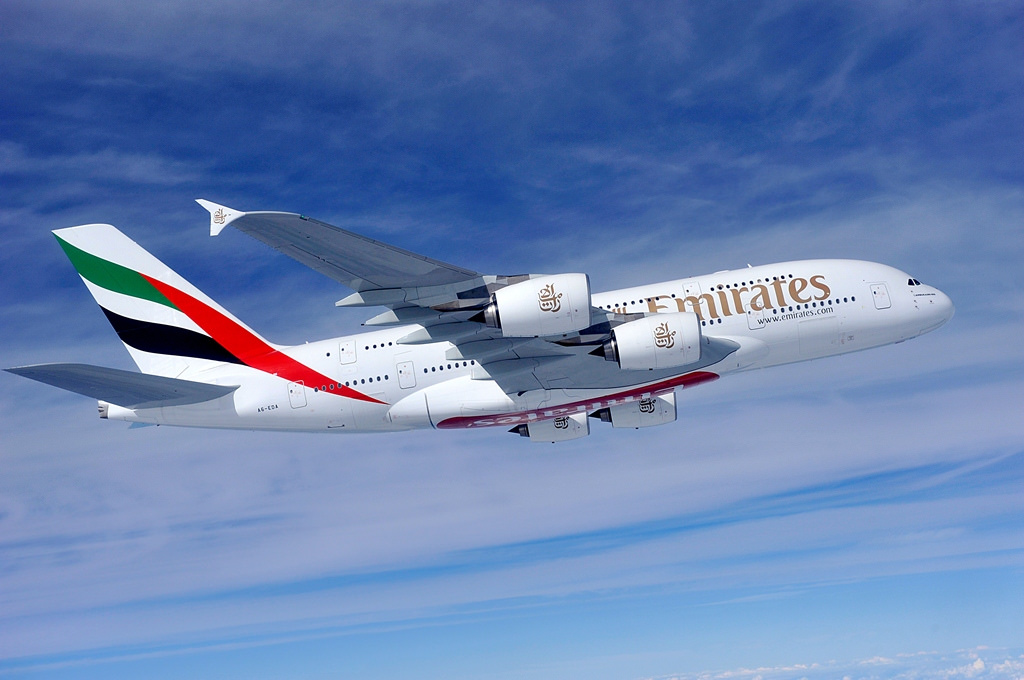 The idea of frequent business travel may have a glamorous reputation, but the truth is that regularly flying long distances for work can quickly become a drag. Thankfully, not all airlines are created equal, and some go the extra mile to make your journey easier, smoother, or just more fun. These are some of our picks of value-added airlines around the world that may pique your interest for your next overseas business trip.
Chauffeur pickup and drop-off by Emirates
A number of airlines, including Dubai-based Emirates, allow you to take the stress out of travelling to the airport when you start your journey, by offering free-of-charge chauffeur-driven pickup service to business- and first-class passengers. Not just that, but you will also have a chauffeur waiting for you on arrival at your destination, to take you to your home, hotel, or office.
Emirates provides this value-added service in over 70 cities around the world, and tailors its pickup times to ensure you arrive at the airport in good time for your flight – and in style. In many locations, the chauffeur pickups take on added class since you're collected in a Mercedes-Benz or BMW, while passengers travelling in first class get the added benefit of free in-car WiFi. The service covers a set distance in each city, and in many you can pay extra to be driven further.
The Residence by Etihad Airways
Let's face it: if you're going to travel for business, you might as well do it in style. And air travel just doesn't come any more luxurious or VIP-worthy than The Residence from Abu Dhabi's Etihad Airways.
Rightly billed as 'beyond first class', this extraordinary way to fly incorporates your own living room, separate bedroom, and en-suite shower room, all designed to allow two people to travel together in style and with total discretion and privacy. There's a full bigger-than-king-size-bed, a two-seater sofa and two dining tables, two large flat-screen TVs, and a full-height shower complete with luxury amenities.
You have use of a dedicated onboard butler and an in-flight chef, while personalised pre-flight airport lounge services are equally beyond anything we've ever dreamed of. If there's a more ultra-luxurious way to travel than this, we want to hear about it.
Free flights for friends with Southwest Airlines
Whether you are travelling for work or pleasure, any way to keep the cost down is always going to be welcome. Frequent flyers with Southwest Airlines can get their hands on a companion pass, which then allows you to take a friend, colleague, or family member along with you on any flights you take for the following year – totally free of charge apart from taxes and charges (which are miniscule compared to regular fares). It takes flying 100 times with Southwest Airlines, or amassing 110,000 frequent flyer miles, to get hold of this perk – but it's one that could pay off big time once you do.
Onboard bar lounge by Emirates
What better way to pass the time on a long flight than to drink freshly shaken cocktails and engage in pleasant conversation with other passengers? Travel in business or first class with airlines like Emirates and you can be doing just that. Dubai's flagship airline pioneered the onboard lounge on its Airbus A380 jets, and it's common to see Instagram snaps of 'those who turn left' (or, in the case of the double-decker A380, head upstairs) posing behind the bar themselves.
Whether you take on the bartender role yourself or let someone else do that for you, taking a seat at the bar to enjoy cocktails, wines and snacks is sure to break up the monotony of all those flying hours. Other carriers offering the onboard bar experience include Virgin Atlantic (but psst, upgrade to first class on Emirates and you can also use the onboard shower spa – can you guess which airline is one of our favourites!?)
Priority security screening with Delta Shuttle
No-one enjoys the security screening process that is now part and parcel of modern-day air travel – and Delta Shuttle has a way to take a little of the pain away. A number of routes on the high-profile American airline's business-geared short-haul service provide the facility to make a quick dash through the security checks in a priority queue. Delta Sky Priority will be a welcome perk for business travellers, weary from one too many hours spent in the air, who just want to get from A to B as easily as possible. The airline also offers priority check-in, free coffee at the gate, and free bagels and drinks onboard – an increasingly rare sight on US flights.
Free hotel stopovers from Air China
A long flight with just as long a layover is enough to take it out of the best of us, and a brief period of respite in a hotel room with a proper bed can make all the difference – but there aren't many carriers that will throw in that overnight hotel stay for free. Enter Air China, which is pretty unique in doing just that.
Book a flight with an extended stopover in a selection of Chinese cities, and the airline will provide you with a complimentary hotel room to allow you to rest and freshen up between flights, plus free transfers between the airport and your hotel. That alone might just be enough to convince us to fly via China on our next trip!
Which is your favourite airline, and what's the stand-out perk that makes you love them? Let us know in the comments!
Story by Chris Wotton. Photo by Roderick Eime.