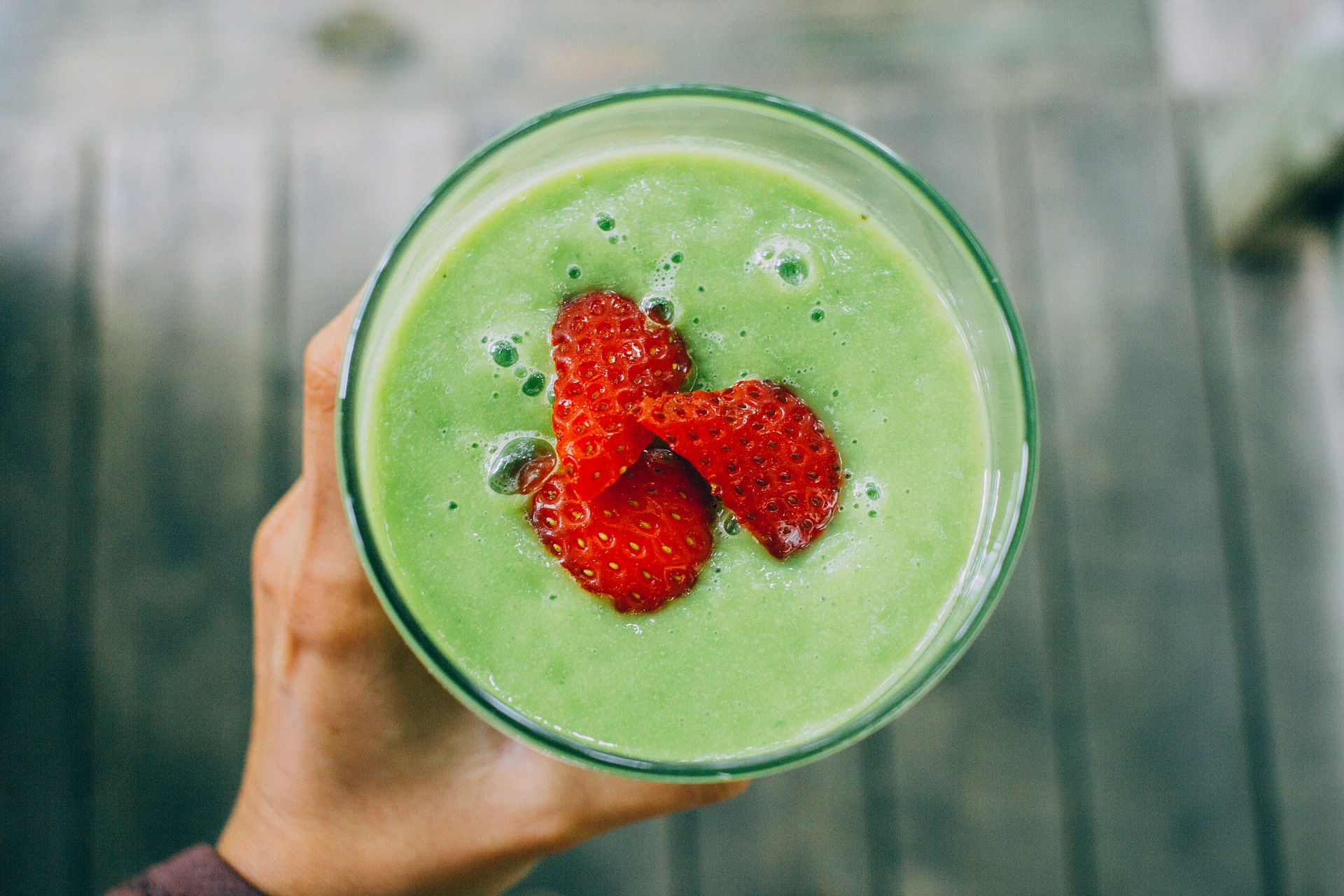 Everybody knows Bangkok is a foodie's paradise, but it's also all too easy to forget your waistline when you're feasting on the culinary delights Thailand's capital has to offer. If you're feeling the effects of one too many plates of pad krapao, this Elite+ pick of the best healthy-eating restaurants are where you need to head for a fresh kick of vitality that your body will thank you for.
Broccoli Revolution
Thonglor's Broccoli Revolution takes vegetarian dining in Bangkok up a level, meaning it is no longer confined to the kind of backpacker-friendly places that have largely defined the market in the past. Now with an additional branch in the Open House space at Central Embassy, Broccoli Revolution offers a selection of both vegetarian and vegan dishes that encompass numerous global cuisines. There are also snacks like cakes, making this a great spot no matter the time of day – and they even have boozy vegetable mojitos on offer, too. What's more, Broccoli Revolution is about being good to both yourself and the planet and, as such, they have recently entirely stopped using plastic straws – you'll now be served with an innovative natural straw made from a morning glory stem, or you can buy reusable straws made from bamboo or stainless steel.
Monday to Friday, 9am-10pm; Saturday and Sunday, 7am-10pm; Sukhumvit Road Soi 49 (BTS Thonglor); 095-251-9799; www.facebook.com/broccolirevolution
Kumi Restaurant & Healthy Corner
Mediterranean-centred Kumi is big on health: the restaurant predates the clean-eating fad, and here you'll find a full range of nutritious dishes, from Thai dishes to European sandwiches, pastas and so on, with as many superfoods as you can shake a stick at, and then some brownie-point-winning smoothies that are packed with even more of the good stuff. The bright, airy and modern, wood-and-concrete heavy interiors are complemented by floor-to-ceiling glass windows and doors, and dishes are as pleasing to look at as they are flavoursome.
Wednesday to Monday, 11am-11pm; Sathorn Road Soi 10; 02-635-3673; www.facebook.com/kumirestaurant
Anotai
If you thought that eating a vegetarian or just generally healthy diet meant luxurious fine-dining was off the cards, you can think again. In the Rama 9 area, Anotai sees a Cordon-Bleu-trained chef at the helm in a venue that combines a full-on, high-end restaurant with an on-site yoga studio to help you get those muscles working at the same time as you sit down for a meal. The extensive menu includes numerous especially memorable northeastern and central Thai dishes, and there's an evident effort to make the most of locally grown, sustainable produce, which is equally applaud-worthy.
Thursday-Tuesday, 10am-9.30pm; Soi Rama 9, Rim Khlong Sam Sen Road (MRT Rama 9); 02-641-5366; www.facebook.com/anotaigo
BeatRoot
You can already heat to Sathorn's trendy and wholesome-feeling BeatRoot for a yoga class and perhaps a revitalising head massage, but if you need a nutritious boost at the same time then you're also in luck. BeatRoot's in-house café is designed around the concept of healthy-eating, meaning you can expect to be chowing down on the health-giving likes of Italian-inspired soups, pasta dishes, and sandwiches, plus smaller post-workout snacks.
Thursday to Tuesday, 9am-8pm; Chan Kao Road; 02-287-3439; www.facebook.com/beatroothome
May Kaidee
A stalwart on the vegetarian scene, May Kaidee's food is just as good for meat-eaters looking to partake in something a little healthier than usual. With the main restaurant located on Tanao Road in Bangkok's Banglamphu area, and with a separate private-dining venue nearby – plus locations in Chiang Mai, Phnom Penh, and New York City, and a cooking, culture and massage school offering a range of classes in Bangkok – May Kaidee is a no-frills kind of place that serves flavourful Thai dishes that are as true as possible to traditional recipes while being adapted to be suitable for vegetarians.
Daily, 9am-10pm; 59 Tanao Road (Phra Athit pier); 02-629-4413; www.maykaidee.com
Khun Churn
Ekkamai's Khun Churn avoids the texturised vegetable protein 'fake meats' that are so often a mainstay of vegetarian cooking, in favour of simply putting delicious vegetables to the fore. The result is that this is a restaurant not just for vegetarians, but for anyone simply keen to up the ante on their five-a-day intake of fruit and vegetables. There's a northern flare to family-run Khun Churn's Thai menu and, pleasingly for the health-conscious among us, even already-vegetarian ingredients like coconut milk and white rice are switched out in favour of more nutritious and equally delicious alternatives.
Daily, 10am-8pm; Bangkok Mediplex, Sukhumvit Road Soi 42 (BTS Ekkamai); www.facebook.com/khunchurnsukhumvit42
Dressed
Dressed might be a chain, but don't let that put you off: one of the American-originating salad bar's five Bangkok branches is the perfect place to get your fix of something healthy piled high with nutrition-boasting vegetables (and if you can't be bothered to head out to eat, they deliver through FoodPanda!) Intent on being both healthy and tasty, Dressed's menu encompasses everything from filling and nutritious breakfast dishes to soups, salads, wraps and more to keep you going through the rest of the day – all perfectly washed down with one of their particularly Instagram-worthy superfood smoothies. Impressively, the Dressed web site contains a full breakdown of the nutritional values of each dish they offer.
Daily, 8am-9.30pm; Exchange Tower, Sukhumvit Road (BTS Asok); 02-258-2280
Daily, 10am-9pm; Mercury Ville, Phloen Chit Road (BTS Chitlom); 02-658-6688
Daily, 10am-10pm; Siam Paragon, Rama 1 Road (BTS Siam); 02-610-7714
Monday to Friday, 9am-9pm; Saturday, 9am-6pm; closed Sundays; Empire Tower, Sathorn Soi 9 (BTS Chong Nonsi); 02-670-1898
Daily, 9am-9pm; Liberty Square, Silom Road (BTS Sala Daeng); 02-631-1993
www.dressedthailand.com
Where are your favourite places to eat healthy food in Bangkok? Let us know in the comments!
Story by Chris Wotton.