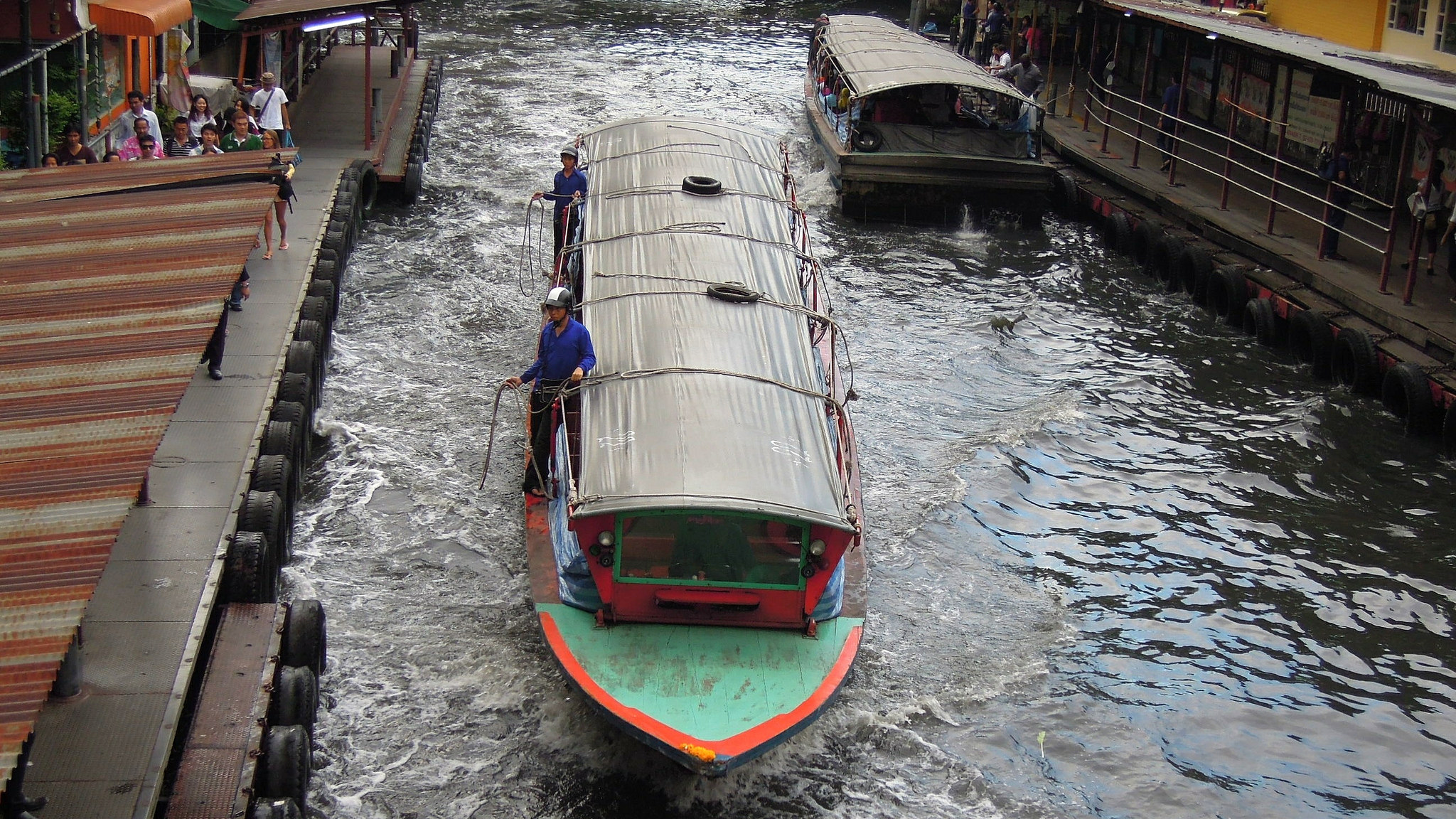 The launch of a new, free-of-charge boat service in old-town Bangkok is a signal of fresh interest in resurrecting Bangkok's famed canals.
The new boat service along Khlong Phadung Krung Kasem canal in Bangkok's tourism-heavy historical district will launch on 05 October, and will initially free of charge for passengers until at least the end of 2018. The service will run on a regular daily schedule from 6am to 8pm, to collect passengers in covered boats from Hualamphong pier, beside the capital's terminal railway station of the same name, before making the journey to the Thewet market pier on the edge of Phra Nakhon district.
A trial run of a similar service was previously launched in 2015, and coincided with the opening of a floating market on the canal in an attempt to boost tourism in the area, but the boat service was reportedly later suspended due to damaged boats and piers. The latest initiative is intended to cut the travel time involved in getting from the MRT subway line that terminates at Hualamphong to Chao Phaya Express Boat services on the capital's river, which can be accessed from Thewet pier, a short distance from the canal boat service's final stop.
The move suggests fresh motivation to resurrect the canals of Bangkok's past. The city is frequently described as the 'Venice of the east', not so much for the canals still in use today but rather those that existed in the past but which have since been filled in for use as roads. In addition to a handful of smaller local canal boat services in more outlying parts of Bangkok, the commuter-oriented service on the Khlong Saen Saeb canal remains well-used, carrying thousands of passengers every day from eastern Bangkok's suburbs in Bang Kapi to the central Pratunam district.
It also runs further across to Phan Fa bridge in the old town, from where visiting tourists can easily access popular attractions such as the Grand Palace and Khaosan Road. Canals other than the Saen Saeb remain less accessible, though – those that remain as waterways are largely used for drainage purposes rather than as the transport routes they provided in the past. Many have a reputation for being polluted and rubbish-clogged, and the majority lack any remaining public boat provision.
Photo by David McKelvey.