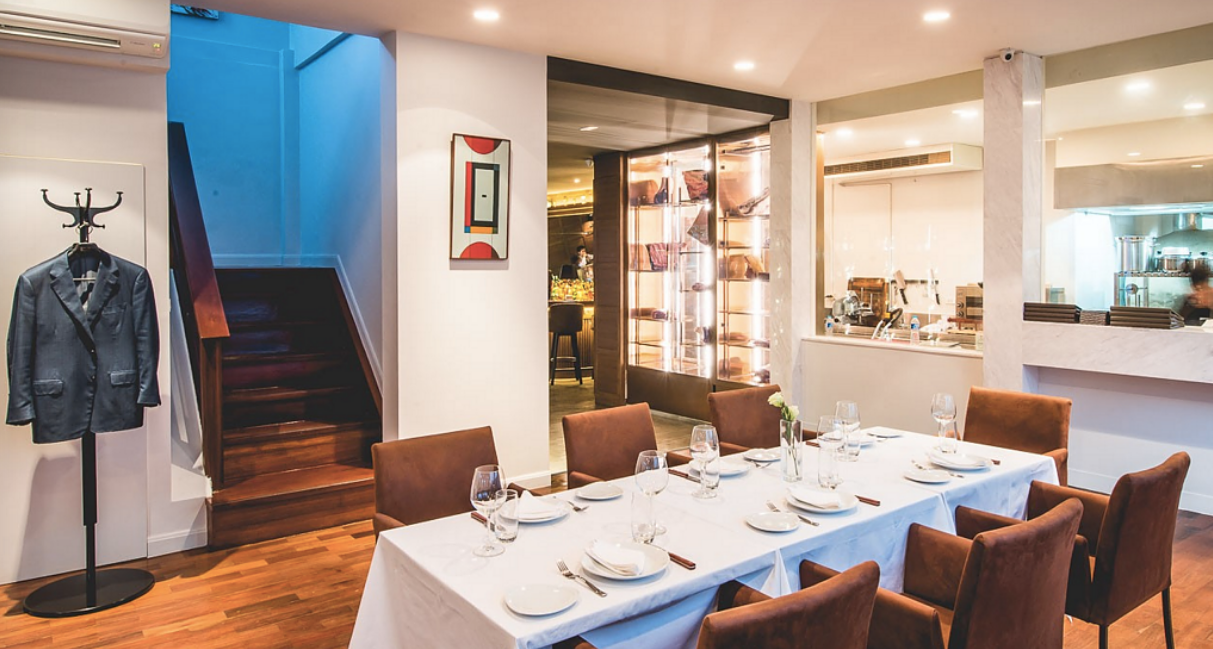 Two celebrated Portuguese chefs will join another already based in Bangkok to bring the Thai capital a fresh take on the southern European country's cuisine as part of a special gourmet event this October.
Sathorn's respected Il Fumo restaurant, serving new-wave Portuguese food in a fine-dining atmosphere and awarded The Plate by the Michelin Guide, is headed by chef Nelson Amorim. It will host likewise Michelin-recognised chefs Alexandre Silva and Antonio Amorim for the Portugal, the New Dawn popup on 10 and 11 October.
Silva is the name behind the Lisbon restaurant Loco, which is the holder of a Michelin star, while Amorim – older brother of Il Fumo's head chef – is based at Lisbon's Fabrica Pastel de Feijao, but has previously worked in one- and two-Michelin-star kitchens around Portugal.
The collaboration will see chefs produce a seven-course menu of reimagined Portuguese classics executed with modern creativity and style and high-end finesse. The popup will run for two nights only, and specially selected wine pairings will also be available.
Photo by Il Fumo.