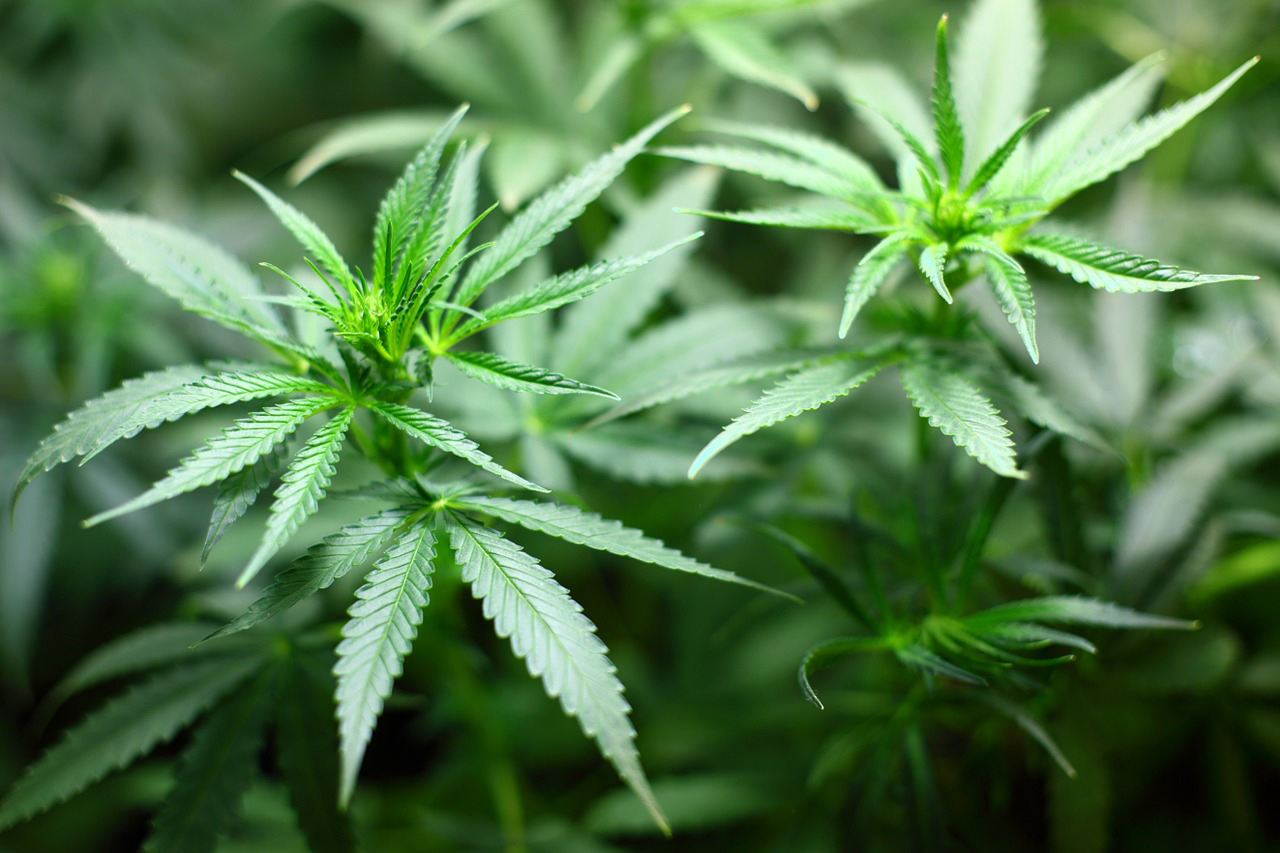 Kamol Kamoltrakul
To love or not to love Kuncha
There has been a lot in the news about decriminalizing, reclassifying and legalizing kuncha, or cannabis. The Thai government is now rushing to become the first ASEAN country to legalize cannabis and all other Class 5 drugs for medical and research purposes.
Kuncha has long been a part of Thai culture. Villagers would go out, pick it and add it to their broths and curries for flavor and homeopathic properties, boosting energy as well as acting as a relaxant or pain remedy. Then, there have been those who like to smoke it to get 'high' and temporarily forget the pressures of their day. During the Vietnam War, Thai stick became a favorite escape or high for the American GIs, which they brought home, opening up the American market to smuggled 'grass.
Cannabis is the generic term used to denote the several psychoactive preparations of the plant Cannabis sativa. The Mexican term, marijuana, is frequently used to refer to the leaves and buds, also known as grass, weed, pot and in Thai, kuncha.
Research and scientific publications are bringing the positive impacts of cannabis to light. It has been accepted by many that cannabis offers an abundance of miracle cures. The chemical compounds found in cannabis called cannabinoids can play an important role in the treatment of cancer, neuropathic pain, multiple sclerosis, Alzheimer's, epilepsy and asthma ingested or smoked.
This annual dioecious herb also has a strong traditional use in African cultures for its healing properties. Through the study of ethnobotany and contemporary herbal research, it appears the true potential of the plant has been stunted by negative social attitudes and legislation.
According to the text on Royal Thai Traditional Medicine published during the reign of King Rama V, ten Thai traditional remedies include kuncha as an ingredient.
Cannabis also offers enormous economic potential. Uruguay became the first country to legalize recreational marijuana through legislation in December 2013. In the United States, while the use and possession of cannabis is illegal under federal law, it is legal for medicinal use in 33 states, the District of Columbia, Guam and Puerto Rico and for recreational use in 10 states, Alaska, California, Colorado, Maine, Massachusetts, Michigan, Nevada, Oregon, Vermont, and Washington, as well as the District of Columbia and Northern Mariana Islands.
All told, in 2016, marijuana sales in the U.S. reached $6.7 billion, representing a 30% growth year-over-year. According to GQ magazine, in mid-2017, it was the country's second largest cash crop, after corn. Meanwhile, university researcher Jon Gettman has stated that cannabis is the United States' largest cash crop and "a pervasive and ineradicable part of the national economy". An ArcView Group report stated that it was the fastest growing industry in the United States and is expected to grow to as much as $10 billion in 2018, depending on legalization outcomes. By one estimate, the industry in the United States could grow to as much as $35 billion in 2020.
Meanwhile, Canada legalized the recreational use of cannabis on 17 October 2018, and with
predictions for cannabis demand in Canada reaching $22.6 billion a year, the Canadian economy can expect a huge boost from its legalization. With these earnings, governments will also benefit from increased tax revenue.
Another obvious contribution from legalizing cannabis is job creation. Thousands of jobs are destined to emerge, including hands-on positions in such areas as research and development, production, packaging, and security, as well as management, clerical, legal, marketing and accounting roles.
The cannabis industry comprises legal cultivators and producers, consumers, independent industrial standards bodies, ancillary products and services, regulators and researchers concerned with cannabis and its industrial derivative, hemp. The cannabis industry has been inhibited by regulatory restrictions for most of recent history, but legal markets are emerging rapidly as more governments legalize cannabis for medical and recreational use.
In addition, to a the ever increasing varieties of marijuana offering different strengths and flavors, there are startups now producing innovative paraphernalia as well as marijuana-laced foods and snacks. Even Coca Cola has shown interest in producing cannabis-infused drinks.
Dr. Supaporn Pitiporn , Director of the Chaophraya Abhaibhubejhr Hospital, has expressed her hope that the government will legalize cannabis, saying that then Thailand can produce medicine with the locally grown herb to replace imported drugs.
Dr. Somnuke Siripanthong, a member of the Cell Therapy Association, has said many studies show that cannabis works like the TP 53 gene which can combat the growth of cancer.
It may be time to legalize cannabis. While it can serve as a cure for our physical and mental woes, it has the potential to help cure the ill Thai economy as well.