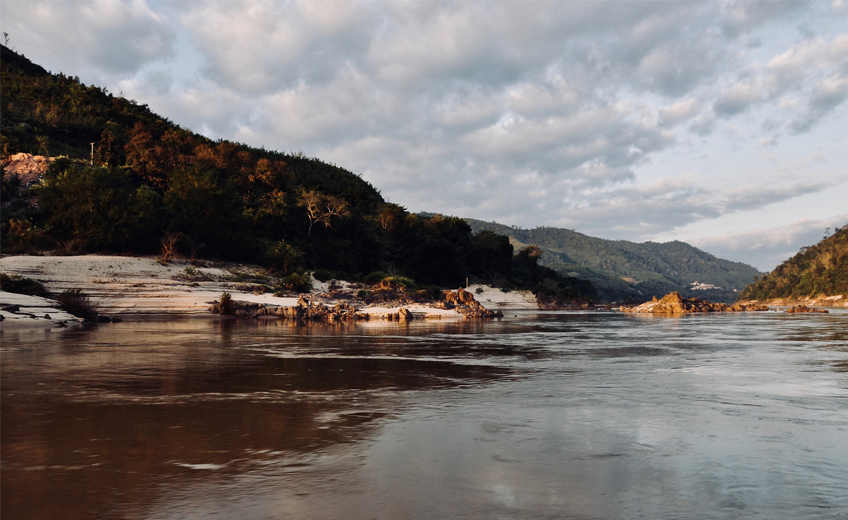 by Kamol Kamoltrakul
Expanded China-Thai Mekong tourist boat service
Xinhua News Agency has reported that Chinese and Thai companies recently signed documents in the northern Thai port city of Chiang Saen to jointly develop tourist boat services to cruise the Mekong River.
According to the report, China's Yunnan Provincial Tourism Investment Co, Ltd and Thailand's New Chiang Saen Group Co, Ltd are the main signatories of this agreement that also covers marketing the current boat service that takes tourists on a single day trip to view the scenery of Thailand, Laos and Myanmar.
This joint venture plans to launch future boat services from Chiang Saen port in northern Thailand to Jinghong in China's Yunan province, Luang Prabang, the ancient Lao capital, and Myanmar's Kengtung.
Chayagrit Nissaisook, the mayor of Wiang Chiang Saen subdistrict, said, Thailand, based on the vision, "Five Chiang Cities, Four Countries," is seeking closer cooperation between Chiang Mai, Chiang Rai, Jinghong (Chiang Rung in Thai), Kengtung (Chiang Tung) and Luang Prabang (Chiang Thong) in tourism development.
It is believed through joint patrols, China, Laos, Myanmar and Thailand can be made safer as will traveling on the Mekong River, opening new tourism routes linking these Chiang cities.
The mayor also said the Tourism Authority of Thailand has initiated a master plan to develop Chiang Saen Port to the scale of an international terminal, with duty free shops and restaurants to welcome tourists, especially Chinese.
Initial investment is set at 39 million baht (US$1.19 mil), and it is hoped this will attract more than 100 million baht (US$3.06 mil) to develop this project.
Yunnan Provincial Tourism Investment launched their boat service at Chiang Saen Port in October 2018, taking tourists to see the riversides of Myanmar and Laos as well as shop on the Lao island, Don Sao, a duty free zone.