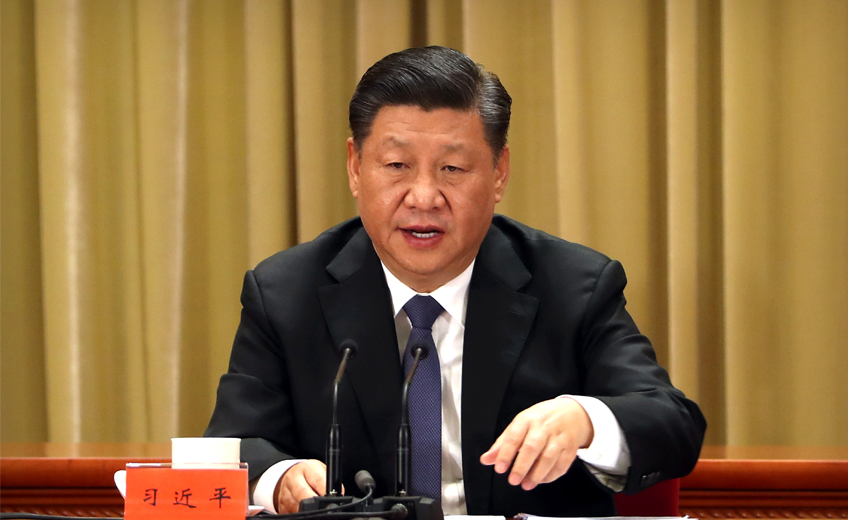 photo : asia.nikkei.com
Year of the Pig Might Not Be So Easy
by Kamol Kamoltrakul
While the pig symbolizes an easy going life, this Chinese lunar Year of the Pig is not expected to be so, as conflicts seem to be shifting from the Middle East and Eastern Europe to the South China Sea.
In November, CNN reported how a US Navy guided-missile cruiser sailed close to contested islands in the South China Sea less than a week before US and Chinese leaders met for a high-stakes summit on the sidelines of the G20 in Argentina.
US Navy Cdr Nathan Christensen, a spokesman for US Pacific Fleet, told CNN in a statement that the USS Chancellorsville cruised near the Paracel islands in a "Freedom of Navigation Operation" to challenge excessive Chinese maritime claims and preserve access to the waterways as governed by international law.
Not only the US, but Britain's planned naval base in Southeast Asia is seen as 'muscle-flexing' against China.
The South China Morning Post reported that Chinese President Xi Jinping gave the Chinese People's Liberation Army (PLA) its first order of 2019: Be ready for battle, saying that their armed forces must be ready for a "comprehensive military struggle" as the country faces unprecedented risks and challenges.
Xi's speech was made at a meeting of top officials from the Central Military Commission (CMC), which he heads, and broadcast later on national television.
He went on to say, "All military units must correctly understand major national security and development trends and strengthen their sense of unexpected hardship, crisis and battle".
At the meeting, Xi said 2019 would be a year of enhanced military training and exercises. "Preparation for war and combat must be deepened to ensure an efficient response in times of emergency."
As part of this, the Chinese are now testing their new Russian S-400 missile air defense system.
The military has undergone major reform during the past six years, with dozens of generals purged amid an unprecedented anti-corruption campaign.
Meanwhile, the Central Military Commission issued new guidelines to boost morale based on greater empathy and merit-based promotions.
Xi has consistently pushed the PLA to boost its combat readiness since becoming president and head of the CMC in late 2012, and this looks set to intensify through 2019.
Earlier in the week, PLA Daily, the official newspaper of China's military, said in an editorial that there was no time for slacking in war preparation.
Beijing will also keep military pressure on Taiwan after Xi Jinping's call for unification. He said it was time for Beijing and Taipei to start talks on unification and the adoption of "one country, two systems" in Taiwan, a stance which was roundly rejected by Tsai Ing-Wen, President of the Republic of China - Taiwan.
Zeng Zhiping, a retired PLA lieutenant colonel and military analyst, said, "When training and preparation for war is highlighted at the beginning of a year, it means this is a plan for the whole year, although we don't know what the real intention behind the rhetoric is at this stage."
Taiwan's former deputy defense minister Lin Chong-Pin said it was about showing the PLA's military strength.
"Prioritizing military training and preparation for war is nothing more than a move to boost its diplomatic strength, which the PLA has been emphasizing over the past four decades – though it has never gone into battle with any other country during that time," Lin said.
"This comes at a time when the US has increased pressure on China with a series of military operations. But listen, I'm 100 per cent sure that the PLA will not be waging any war, no matter whether it's in the South China Sea or the Taiwan Strait."