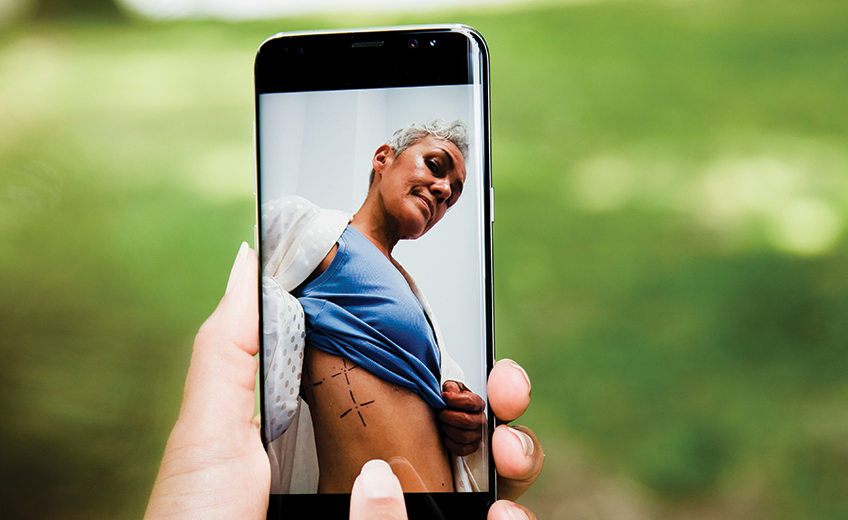 THE FUTURE OF HEALTH CARE IN ASIA
From internet diagnostics to cloud health profiles and AI advice, the treatments of tomorrow will be mobile, pragmatic and patient-centred
A major shift in health care is under way. Expenditure on the older population in Asia is expected to increase five-fold in the next 10 years.
In the next decade, more Asians will suffer from chronic diseases such as cancers, cardiovascular diseases and diabetes, which will put strain on health care systems across the Asia-Pacific. By 2040, likely 350 million diabetics will be living in Asia, an increase of 110 million in about 20 years. By 2025, some 80% of deaths in developed countries in Asia will be due to non-communicable diseases, while in emerging markets dual-disease dynamics will still be observed.
The number and proportion of elderly in Asia will continue to rise. Expenditure for elderly care in the region will likely increase five-fold by 2030 compared to 2015. Again, this will put strain on health care systems and economies across Asia. In Thailand, for instance, the quickly growing number of elderly will lead to higher expenditures in health care and affect the size of the Thai economy by -4.4% over the next decade.
Dichotomy in Asia
Overall, Asia will also continue to witness rapid growth of its middle class. Eighty-eight per cent of the next billion entrants into the middle class worldwide will reside in Asia, mainly in China and India. By 2030, Asia could represent two-thirds of the global middle class, creating greater demand for quality medical care.
Meeting this demand, however, will prove to be a challenge. The next 10 years will see a shortfall of nearly 18 million health care professionals in Asia-Pacific. This will be exacerbated by a lack of efficient management in public health, insufficient infrastructure and restricted funding, especially in emerging markets. The gap between demand and supply is expected to increase.
Transforming health care
To address this challenge, health care providers and the industry as a whole will have to transform business models by using innovative technologies to improve access and make health care provision more efficient. To this end, many countries have already embarked on smart health initiatives in various forms.
Many of these initiatives aim to move health care services for chronic disease management from hospitals to the community, closer to the patient. This will not only decrease overcrowding in hospitals but make health care more affordable, efficient and patient-oriented. This is being enabled by innovation in digital technologies and platforms. A widely used platform is mHealth (mobile health), which allows doctors to diagnose patients through smartphones. It is expected that 40% of doctor-patient consultations in the future will move to digital mHealth, including remote diagnostics.
Another interesting trend is internet hospitals, which are taking centre stage in the US and China. In this model, the majority of health care is provided by digital means, except for surgery or emergencies, where patients will still need to see medical professionals in a traditional setting. This is a rapidly evolving trend across Asia Pacific, with South Korea and Australia planning similar models.
The future of health care: clinical utopia
While many of these models are already being implemented, the rapidly evolving health care environment presents both challenges and opportunities. To understand this in greater detail, Roche Diagnostics Asia-Pacific conducted an extensive study on the future of health care in Asia-Pacific focusing especially on in-vitro diagnostics (IVD).
The study was conducted in collaboration with numerous stakeholders within and outside health care across various Asian markets. The aim was to understand what the ideal care environment – where every individual has access to high quality, affordable health care – would look like. The study also delved into the patient journey in this "clinical utopia" and reviewed health care systems in Asia over the next 10 years.
According to Dr Jozica Habijanic, country manager at Roche Diagnostics Philippines, who led the study in her former role as head of strategic development at Roche Diagnostics Asia Pacific, "The clinical utopia study has provided us with a crucial understanding of the factors at play and their impact on the future of health care. Emerging trends could well shape what the future holds, but we wanted to create a tangible road map to see what the journey to clinical utopia means for us as a company but also for our customers and other industry stakeholders."
The reality of clinical utopia In the medical field of tomorrow, we will know more about a baby through non-invasive fetal testing. By the time a baby is born, its baseline profile will already be established. Before or at birth, the baby will have an embedded sensor to monitor various health parameters in real-time, which will be uploaded onto a personalized, highly secure cloud. The person will have control and ownership of his or her profile and obtain real-time advice provided by artificial intelligence on how to manage health and lifestyle.
In case of sickness, patients will get an alert with crucial information to manage the illness and recommendations from their health care providers. A game-changing feature will be that an individual's personal intelligence cloud can also feed into a larger population database. This is where the public will collate information.
In case of serious illness, patients will be sent to hospital, which will be equipped with the latest technologies and robots and where care will be provided on-the-spot and efficiently. In the clinical utopia environment, a majority of diagnoses will be done through sensors and people will be kept out of the health care system thanks to an efficient preventive model. We will see a marked shift from the reactive, episodic care we receive today. As a result, there will be a significant decrease in costs.
Ultimately, our ability to effectively harness technology will determine the future of health care. Patients today want easier access to care and better service, and this trend is here to stay. Patient-centricity has become, and will continue to be, a focal point for innovation and health care delivery, now and well into the future.