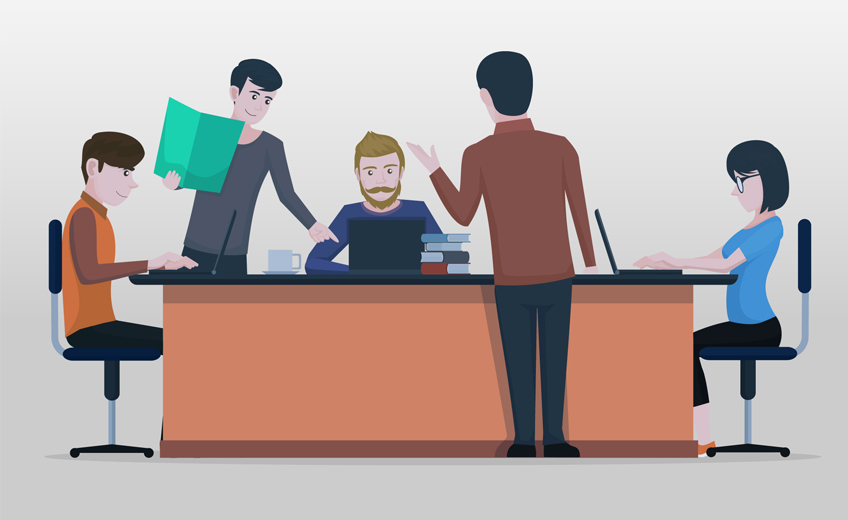 New Challenges for Company Culture
by Kamol Kamoltrakul
Company culture is becoming an ever more important factor for new recruitment. Writer William Gibson says workplace culture will face some significant challenges and shifts by 2030, including demographics, diversity and inclusion initiatives, talent shortages, automation, evolving technology and an onslaught of data converging to create both immediate and long-term changes.
Below are some predictions for corporate culture offered by experts.
TEAMS WILL BE MORE DIVERSE AND INCLUSIVE THAN EVER
According to Michael Fenlon, Chief People Officer at PwC (PricewaterhouseCoopers) and previously a professor at Columbia Business School, as a shortage of knowledge workers forces organizations to cast a wider net for talent, tapping new regions or underutilized demographic segments, workplace cultures will need to focus on inclusion to create harmonious, productive work environments. Teams may be more far-flung, have different backgrounds and have varied communication preferences. Tech solutions will play a role in this culture shift, facilitating collaboration across time zones, providing accommodations for people with disabilities and even helping managers conquer their own biases.
BEING AN EFFECTIVE COMMUNICATOR IS GOING TO BE TOUGHER
Finding employees and leaders with great communication skills is a perennial challenge for companies now, and our current workplaces don't do much to cultivate these skills, says Allen Adamson, cofounder of marketing firm Metaforce and coauthor of Shift Ahead: How the Best Companies Stay Relevant in a Fast-Changing World. Open floor plans where employees work with noise-canceling headphones further erode communication skills, he says. "And if they need to talk to somebody right next to them, they're more likely to text them than tap them on the shoulder."
A decade from now, the communication skills gap will likely widen. In addition to voice, text and video, advances in virtual reality (VR) will change the way people meet and interact, and being an effective communicator is going to include mastering various media. Adapting to and being adept at using multiple platforms are going to be essential, says Jeanne Meister, founding partner of Future Workplace, an HR advisory and research firm providing insights on the future of learning and working. Furthermore, managing the platforms themselves in an inclusive way is going to be essential as workplaces become more diverse.
EFFECTIVE WORK SPACES MAY MAKE OFFICES POPULAR AGAIN
Culture is also affected by the spaces in which people work, says Elina Cardet, associate principal at architecture and design firm Perkins + Will in the firm's Miami office.
In addition, accommodations will need to be made as technology advances. Perkins + Will, which already has a virtual reality app that allows users to view the environments it has created, recently redesigned its own office to include a virtual reality lounge to create an immersive experience for clients.
Cardet says beautiful spaces that have exceptional technology and facilitate work may even attract more remote workers back to the office on a regular basis. Even though technology allows people to work from anywhere, she says you still have to come together. "To really build your brand and your culture, you cannot just have everyone [working] remotely."
Gwen Moran, the co-author of The Complete Idiot's Guide to Business Plans (Alpha, 2010) and several other books, concluded, "If technology develops as expected and is used properly, inclusion, trust and investment in employees will drive workplace culture in the next decade. Employers will need to embrace transparency and build long-term relationships with employees to create cultures employees seek out and don't want to leave."