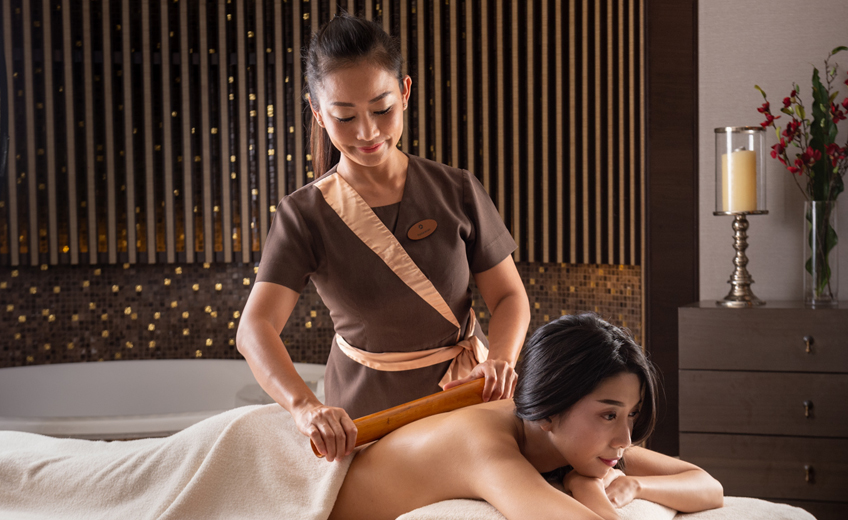 RUBY REJUVENATION
Relax and invigorate yourself in the new year
The beginning of the year can be both refreshing and daunting. For many, there are new tasks to tackle, new ventures to conquer, so there is no better way to prepare for the hard work ahead than a pampering session that is both relaxing and invigorating, like the 120-minute Ruby Rejuvenation treatment at the Okura Spa.
The all-in-one 120-minute treatment starts with a 30-minute exfoliating apricot seed body scrub that uses essential extracts from pomegranate. Apricot is a good source of vitamin A, while pomegranate extract is rich in vitamin C and antioxidants that fight skin inflammation and combat dark spots to naturally brighten the skin. If you're not a fan of body scrubs that are coarse and irritating, you'll love this scrub as it feels smoother and does not leave the skin raw or parched afterwards.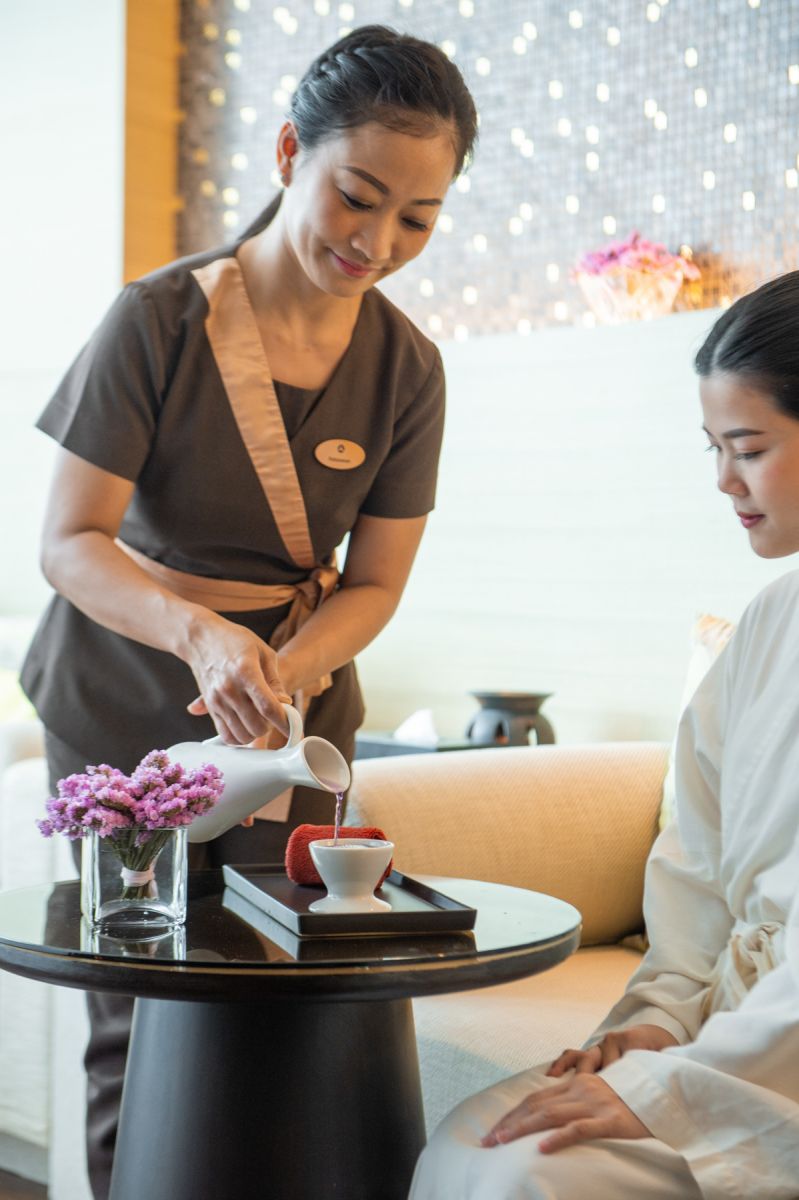 Once the body scrub opens and deeply cleanses the pores, the skin becomes supple and radiant, prefect for the prelude to the stress-busting 90-minute Ta-Ke Relief massage using essential oils from the camellia flower. The camellia flower – known as the tsubaki in Japan where it is prized for its remedial powers – is rich in antioxidants; oleic acid; vitamins A, B, D and E; and omega 3, 6 and 9. The molecular weight of the oil is an almost identical match for skin, allowing it to be absorbed quickly and thoroughly for maximum effect.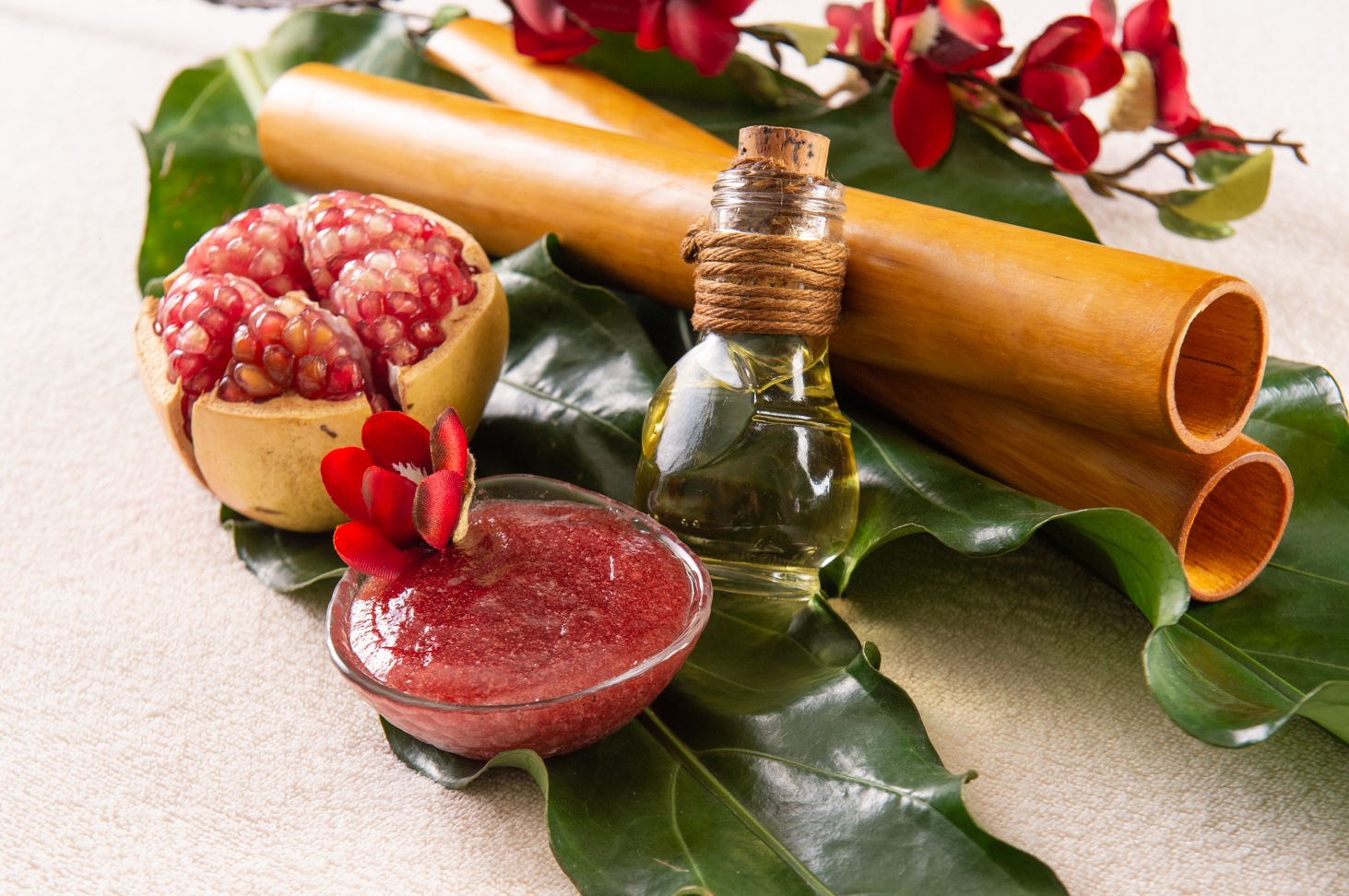 While kneading, the therapist also uses a heated bamboo log to roll on and loosen knotted muscles and relieve tension while boosting blood circulation. Unlike the Thai herbal compress that tends to have this acupressure effect, the hot bamboo feels relaxing and calming as it rolls off smoothly, paving the way for more kneading and pampering.
The Ruby Rejuvenation package is available daily at the Okura Spa from 10am to 10pm until March 31, priced at 4,200++ baht per person. The Okura Spa is located on the 25th floor of the Okura Prestige Bangkok.