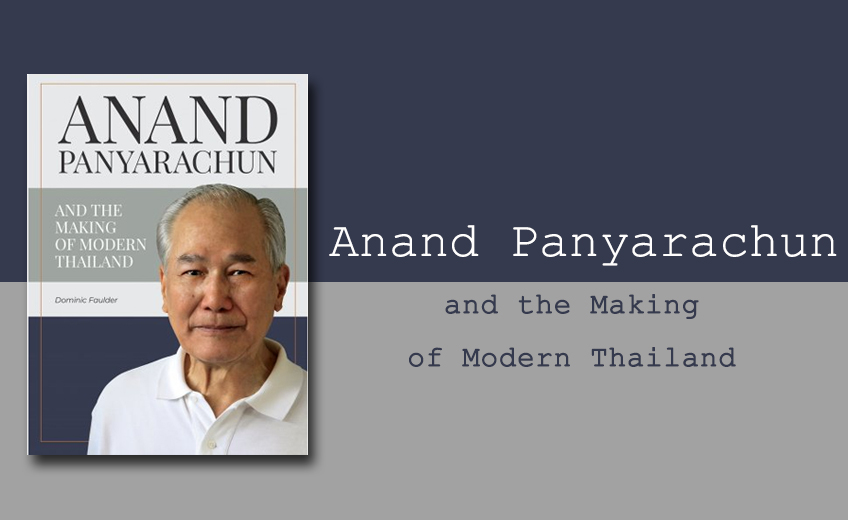 'Anand Panyarachun and the Making of Modern Thailand' is a biography that also serves as a contemporary history of the Kingdom and the region
by Dominic Faulder
Review by James R. Haft
This is the full version of the review published in the June-July version of Elite+ with a few corrections.
When Anand Panyarachun was named prime minister of Thailand following the coup d'etat of 1991, most of the foreign press knew little about the man and felt some scepticism as Dominic Faulder, the author of Anand Panyarachun and the Making of Modern Thailand, recalled. He went on to say that Paul Wedel, a former correspondent and UPI Thailand correspondent, disagreed as he had written about the man, saying Anand would be good as he was an astute diplomat and statesman.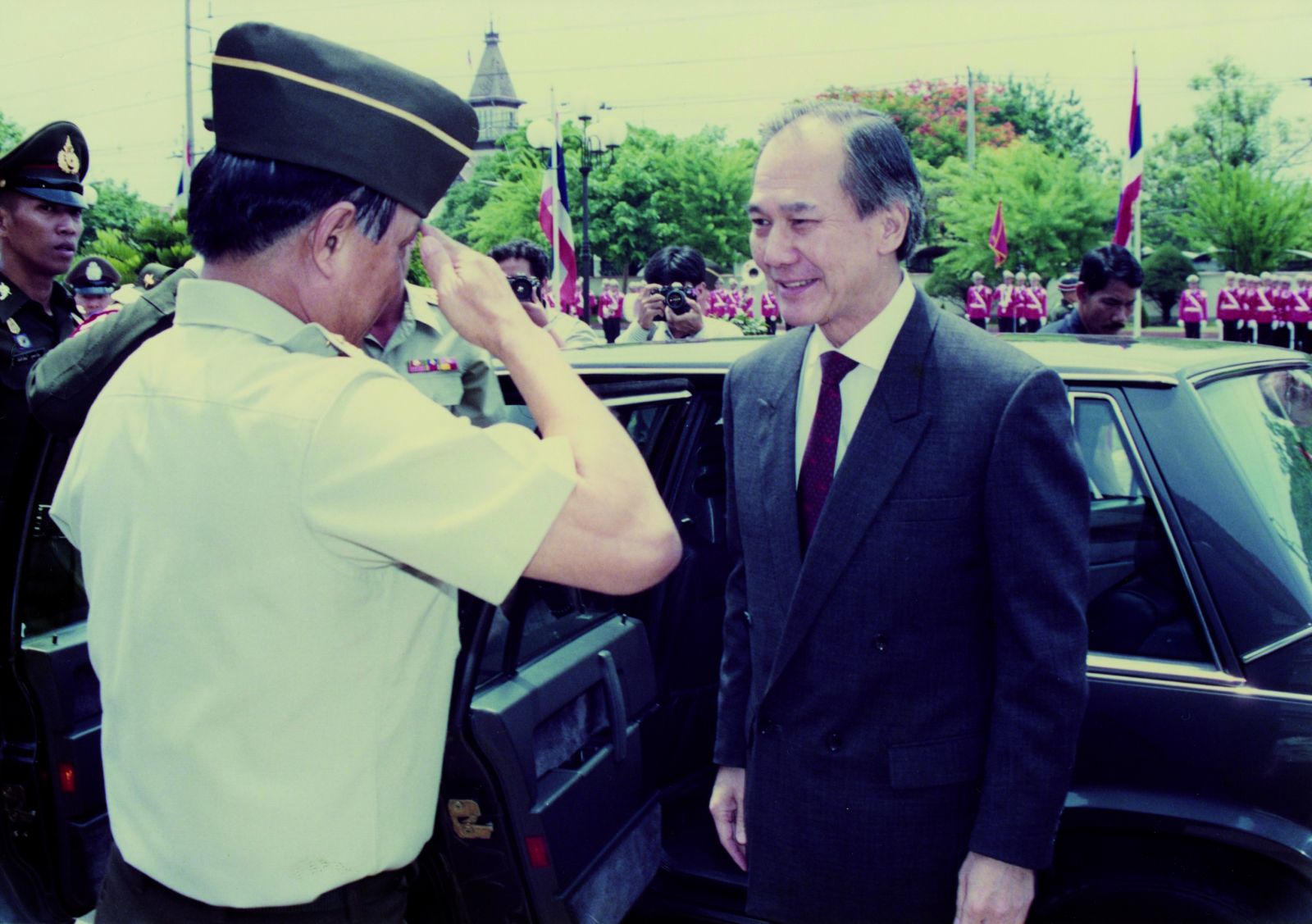 Anand, now 86, had in 1967, at the young age of 36, been named Ambassador and Acting Permanent Representative of Thailand to the United Nations and concurrently Ambassador to Canada. He remained in these posts until 1972, when he became Thailand's ambassador to the United States while continuing in his role at the United Nations into 1975. Then, a year after returning from his overseas postings to become Permanent Secretary at the Foreign Ministry in 1976, his stellar career came to an abrupt halt when the democratically elected government of MR Seni Pramoj was removed in a bloody coup d'etat led by Gen Kriangsek Chomanand. Anand was then suspended from his post and subjected to a lengthy investigation as a communist sympathiser. It took until early 1977 for Anand to be exonerated after which he became Thailand's Ambassador to West Germany. Not long after, he resigned from the Foreign Ministry and entered the private sector as a vice chairman for Saha Union Public Co, Ltd, a major Thai conglomerate.
At the time of Anand's appointment as prime minister, most of these facts were known, but not much else. Of course, once Anand served as the head of government twice, he did come much more under the limelight. Still, it took six years to complete this book, but as Dominic explained it wasn't full time as he was also working as a journalist and serving as president of the Foreign Correspondents Club of Thailand (FCCT) for part of this period. Dominic had over 60 meetings with Anand and interviews with as many as 100 friends, associates, family members, politicians, entrepreneurs and academics to craft this authorized autobiography, which provides a very astute, in-depth insight into the man, Anand, and how his life has interwoven with and influenced the making of modern Thailand.
The text is a long 491 pages and anything but light reading. However, for those of us who have lived through many of these events, it triggers memories as it clarifies and clears up misunderstood and misinterpreted incidents, and for those who want a good history of Thailand beginning just before the revolution of 1932, when Thailand, still known as Siam, became a constitutional monarchy, it should be put on their reading list.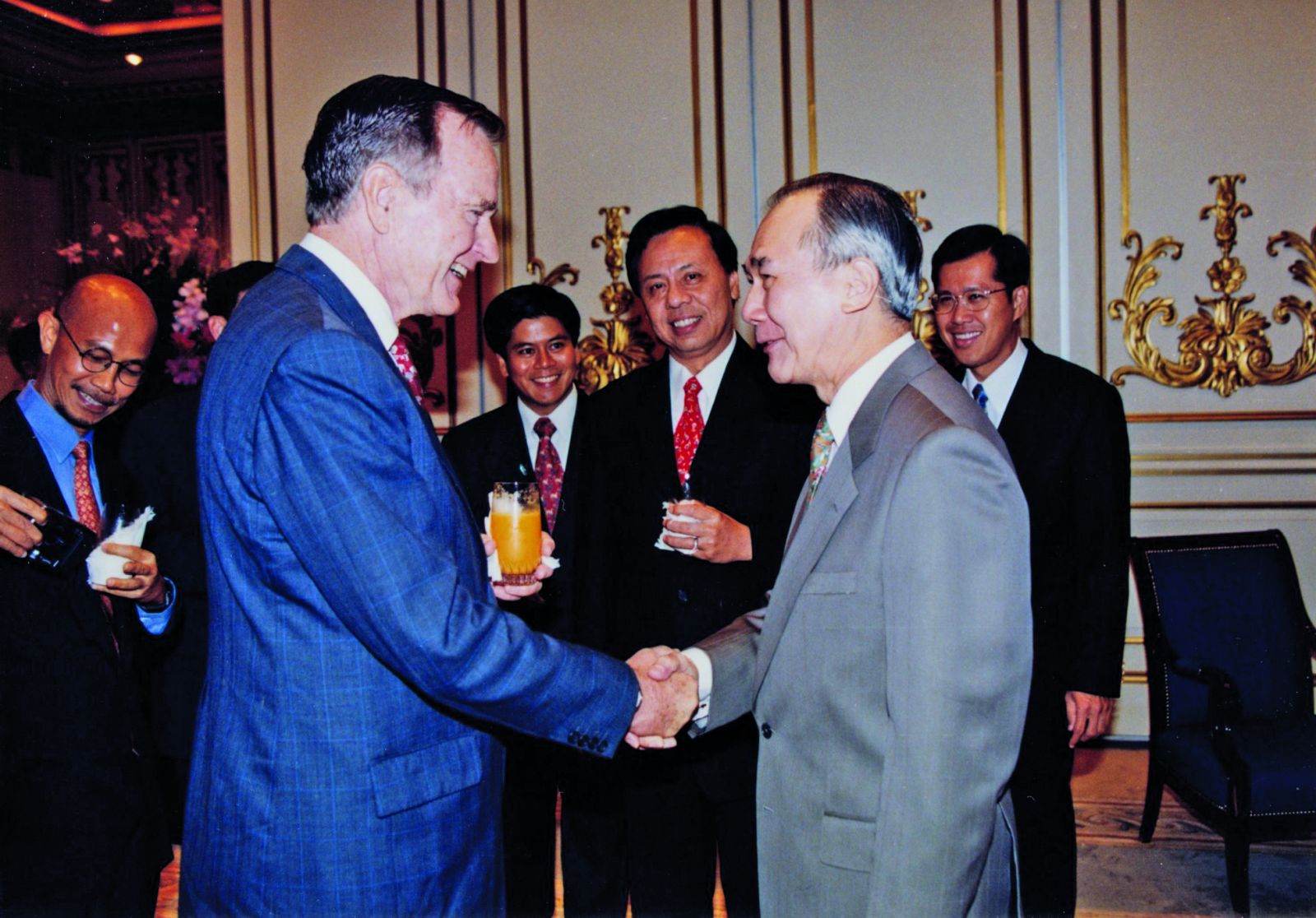 As Dominic explained, the story of Anand's life was quite easy to organize chronologically, starting with his Childhood (1932 – 1948) and then moving on through his education in England, graduating from Trinity College Cambridge, followed by his career in the foreign service. After this, he began a New Career (1979 – 1991) in the private sector before returning in 1991 to government as the appointed prime minister (1991-92). After a short return to the private sector, Anand again accepted reluctantly the appointment to be prime minister for a second term beginning on 10 June 1992 and lasting just over 100 days, which was all he seemed to need to prepare the country for an election and return to democracy, his goals from the outset. He then returned to the private sector once more while, at the same time, first serving as chairman of the drafting committee for the People's Constitution of 1997 followed by a number of commissions and appointments at the national and international levels.
From a projected 80,000 words, the text kept growing until it reached close to 220,000 words as Dominic would research further and uncover more details that he felt, and I agree, needed to be included as the story evolved into a history of Thailand and relations with its neighbours, including the founding of the Association of Southeast Asian States, the end of the Vietnam War and withdrawal of US troops from Thailand, the normalization of relations with China, and the United Nations brokered peace and administered elections in Cambodia, just some of the important events Anand was involved with that are discussed.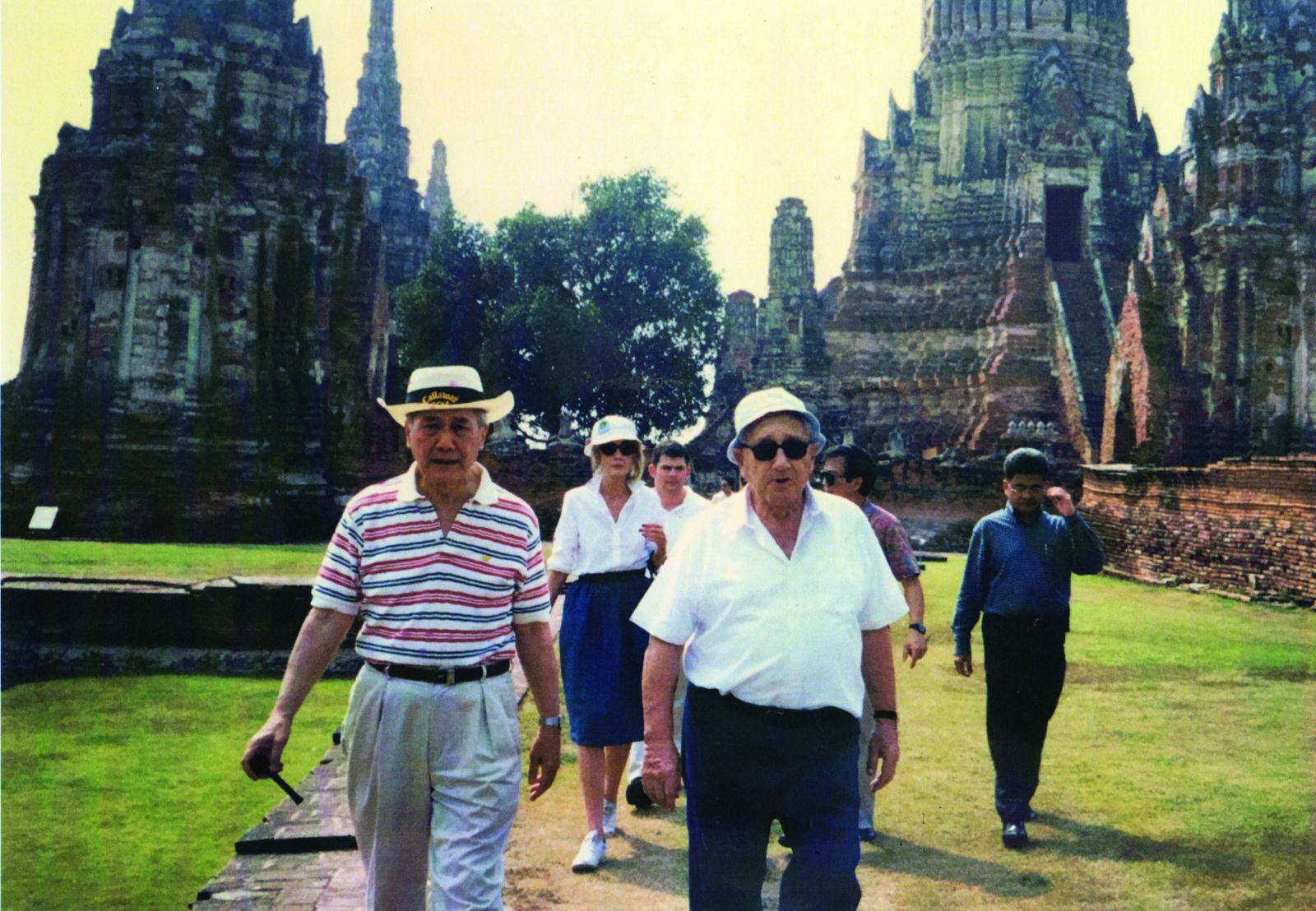 The project followed the publication of King Bhumibol Adulyadej, A Life's Work: Thailand's Monarchy in Perspective by Singapore's Editions Didier Millet (EDM). The editorial team, led by Dominic along with Nicholas Grossman, was overseen by an editorial board chaired by Anand. So when EDM approached Anand about writing a biography, after a number of names were broached, when Anand learned that Dominic had been in Thailand since the mid 1980s and had a good feel for the country and culture, he asked why Dominic shouldn't do it.
Dominic says as a publisher, EDM was truly supportive and understanding. As the text grew and time passed, he didn't feel at all pressured. They just wanted to be sure that this biography-history would meet the same high standards of their other publications. "You couldn't find a better publisher," was how Dominic put it.
What truly comes through in the book is how Anand is a man of integrity. As was pointed out to the former prime minister, Thaksin Shinawatra, by Anand's friend, relative by marriage and colleague in the Foreign Ministry, Luang Visutr Arthayukti, he had no ulterior motives for his decisions. He was always acting to benefit the country.
During his two terms as prime minister, his governments passed 127 laws, with many of these aimed at liberalising business and trade. At the same time, he was probably the only prime minister who could have enacted the value-added tax (VAT) while pushing for the ASEAN Free Trade Agreement (AFTA) signed in Singapore on 28 January 1992.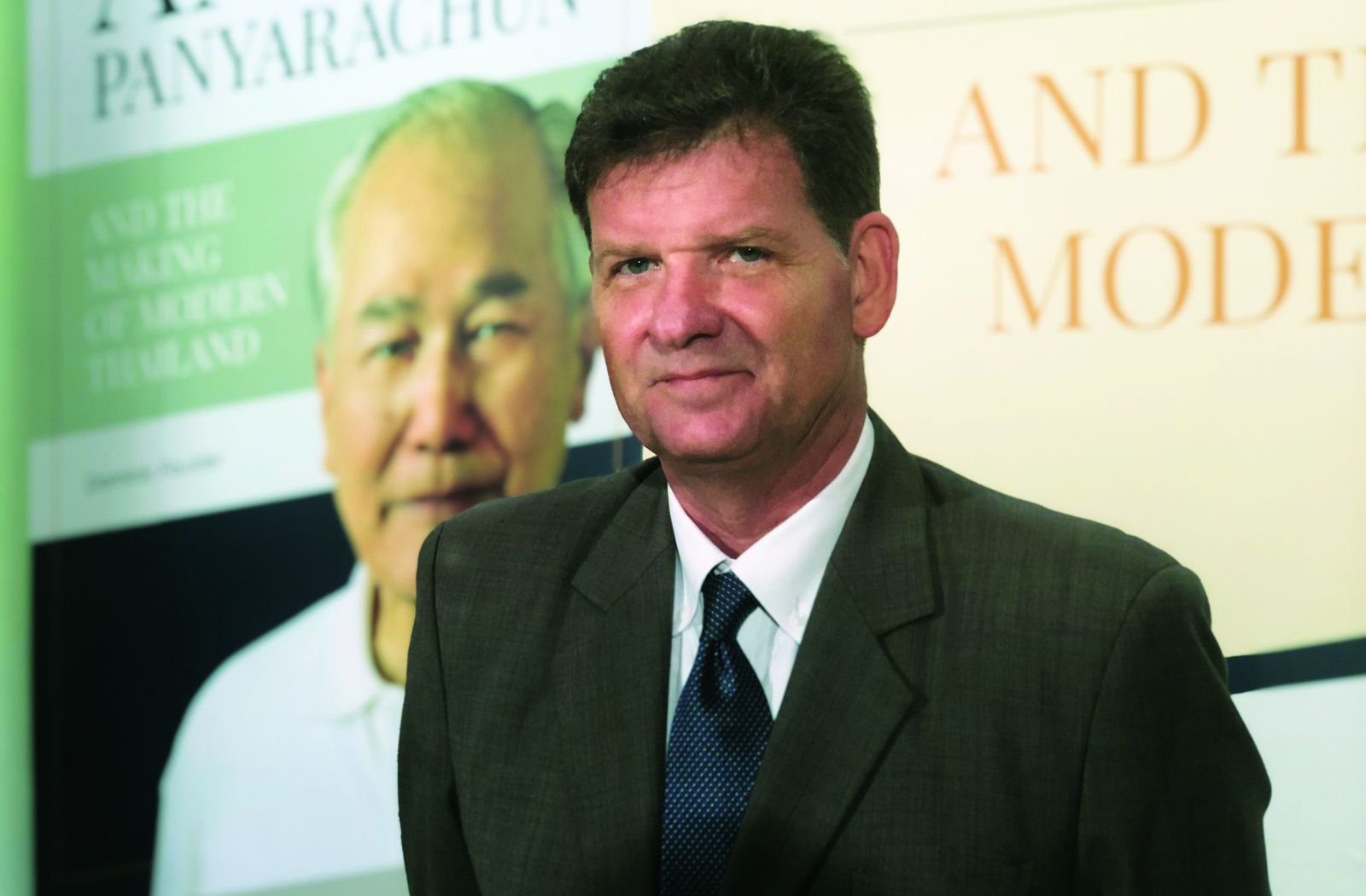 The book also clears up some misunderstanding of how Anand became prime minister the first time in March 1991. The military had initially considered Ukrit Mongkolnavin and Arsa Sarasin as possible prime ministers, but neither was offered the position. A career diplomat, Arsa went on to serve as foreign minister in both Anand governments. As Dominic explains, it was actually Anand's nephew who first broached the possibility of him becoming prime minister during a surprise telephone call. Anand's name had been suggested to army chief and coup leader General Suchinda Kraprayoon during a dinner at the Fireplace Grill restaurant.
The book is filled with anecdotes and reminisces like these that enrich the text, as it describes the journey of a man the Japanese would call, "a living national treasure". Here is a man that has devoted much of his life to Thailand and human rights. As an ambassador for UNICEF, he has tirelessly dedicated himself to assisting Thai as well as children of countries around the globe.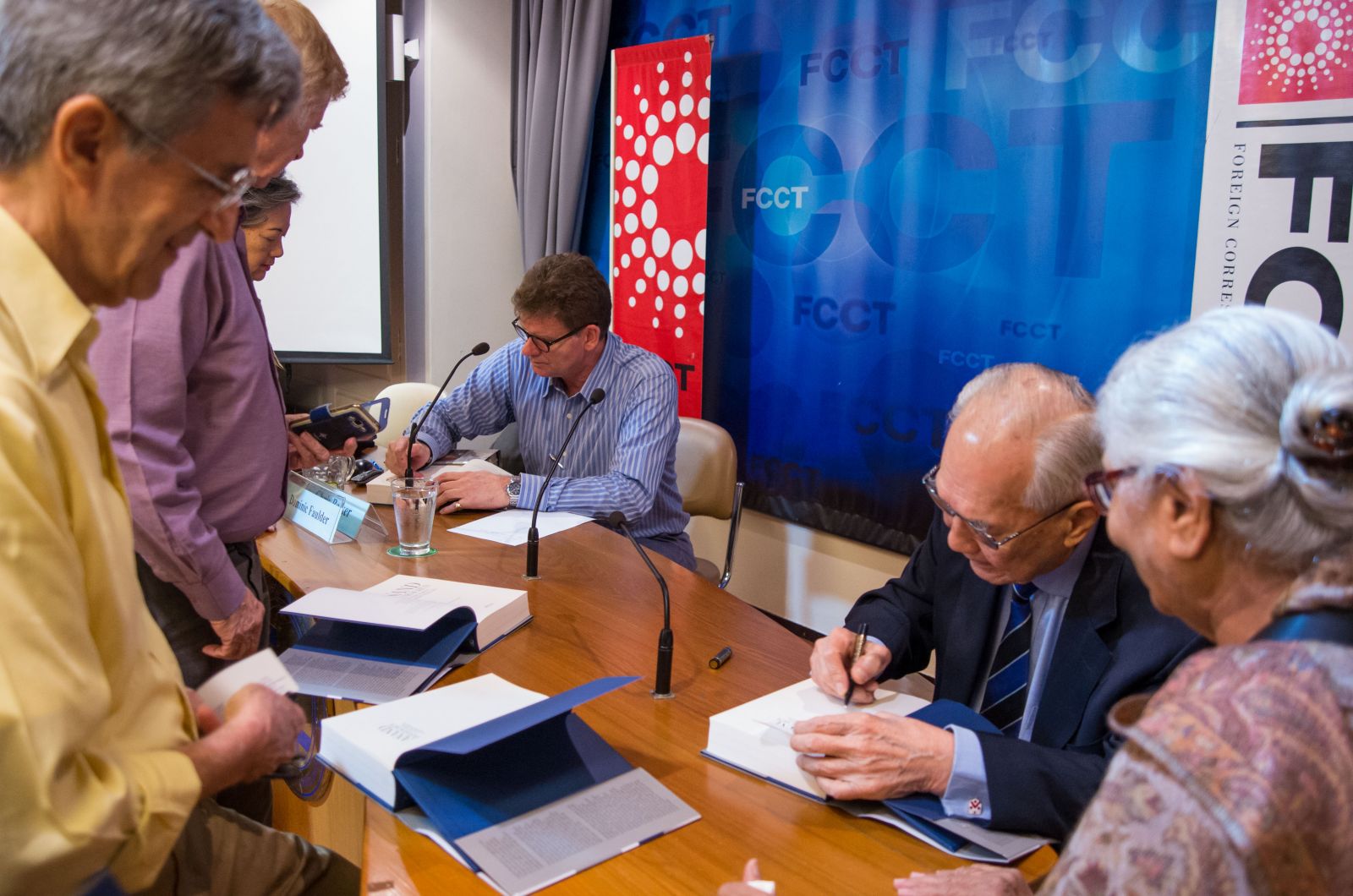 Meanwhile, Anand's life provides a window into Thailand's evolution from absolute monarchy to constitutional monarchy, elected regimes interchanging with coups d'etat, taking a lead in the formation of ASEAN and normalization of relations with China, quietly, behind the scenes. What Anand Panyarachun and the Making of Modern Thailand also demonstrates is that we need more books like this about important and influential Thai persons and the history of Thailand. As Dominic Faulder says, these can have different interpretations, but with a richer body of work, we can gain a better understanding of what and why Thailand has become the country it has.
Anand Panyarachun and the Making of Modern Thailand
Available at Asia Books: 1,400 baht