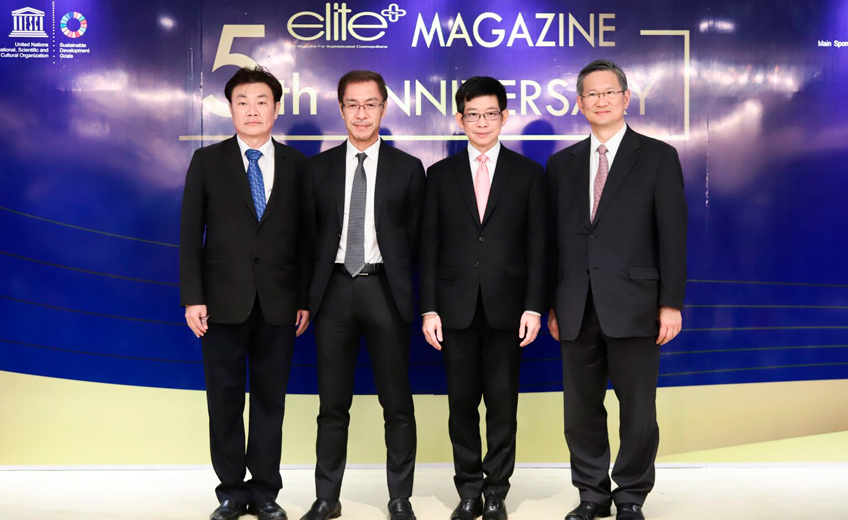 Elite+ magazine hosted a gala dinner to celebrate its fifth anniversary at the Chatrium Hotel Riverside Bangkok on Tuesday evening, 17 September 2019.
By; James R. Haft

The event brought together about 250 members of Bangkok's elite, including 10 ambassadors, the writer and former deputy prime minister of Thailand, Pongpol Adireksarn and Chartsiri Sophonpanich, president and executive director of Bangkok Bank PLC.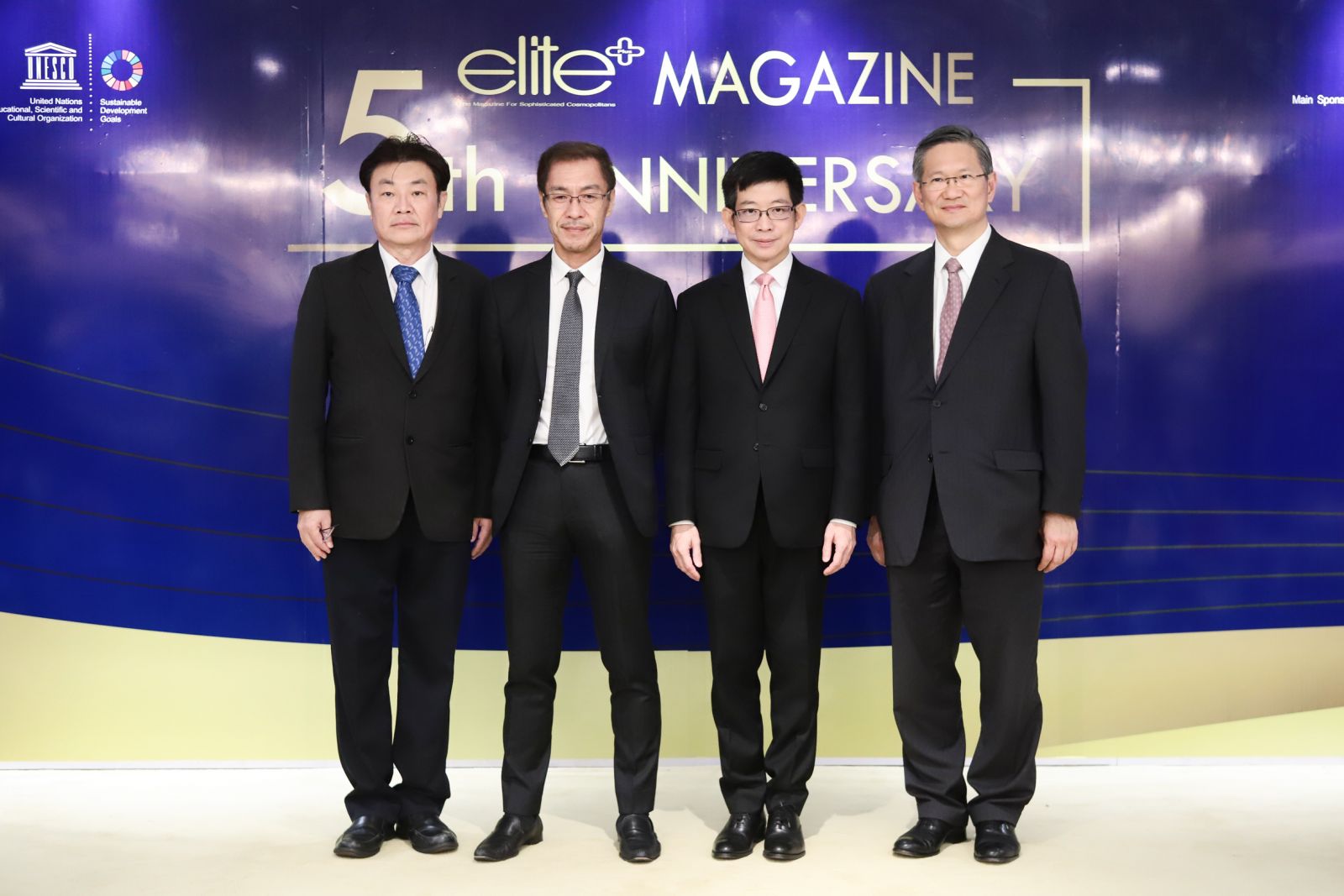 As Bangkok Bank PLC is a major sponsor of Elite+ magazine, Dr. Thaweelap Rittapirom, the bank's executive vice president was requested to preside over the opening of the event. He was followed by Mr. Shigeru Aoyagi, the director of UNESCO Bangkok who, after a short video describing his organization, discussed their mission and vision, particularly for this region. Founder and executive editor of Elite+ magazine, Khun Arthorn Dechatada, then made a donation to UNESCO Bangkok as part of the magazine's ongoing Corporate Social Responsibility (CSR) program which has been focusing on assisting children in need.
<Elite Plus Magazine 5th Anniversary Event: Creative Economy, Creative Industry
On 17th September 2019 at Grand Ballroom, Chatrium Riverside Hotel>

At the fourth anniversary gala dinner, Elite+ was honored by having the UNICEF Goodwill Ambassador for Thailand, former prime minister of Thailand, HE Anand Panyarachun, as the keynote speaker, who also accepted a donation on the organization's behalf.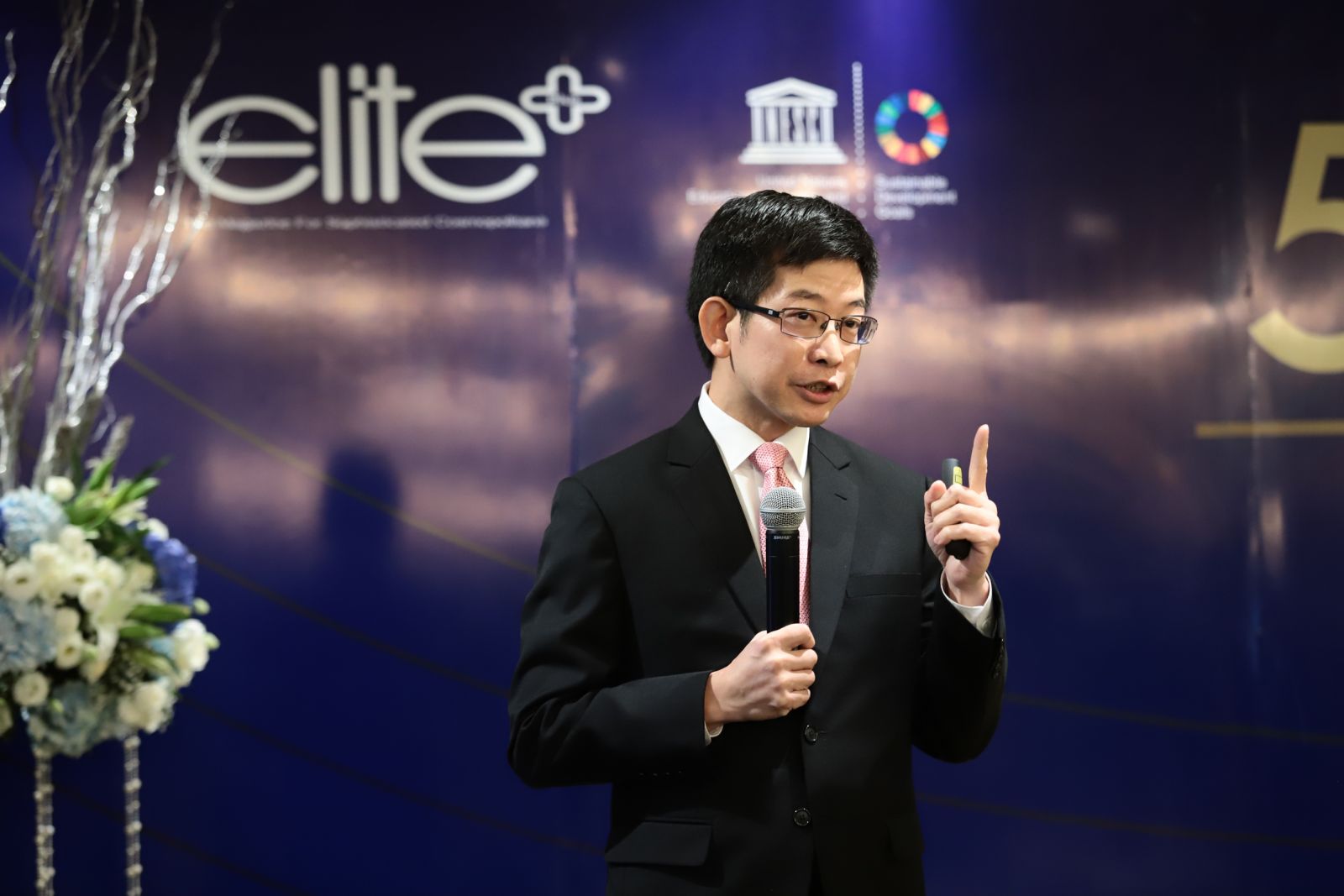 The high point of this 5th anniversary gala dinner was the keynote speaker, Dr Kobsak Pootrakool, deputy secretary-general to the Prime Minister for Political Affairs, who gave an address on "How an Economist Views Thailand's Future".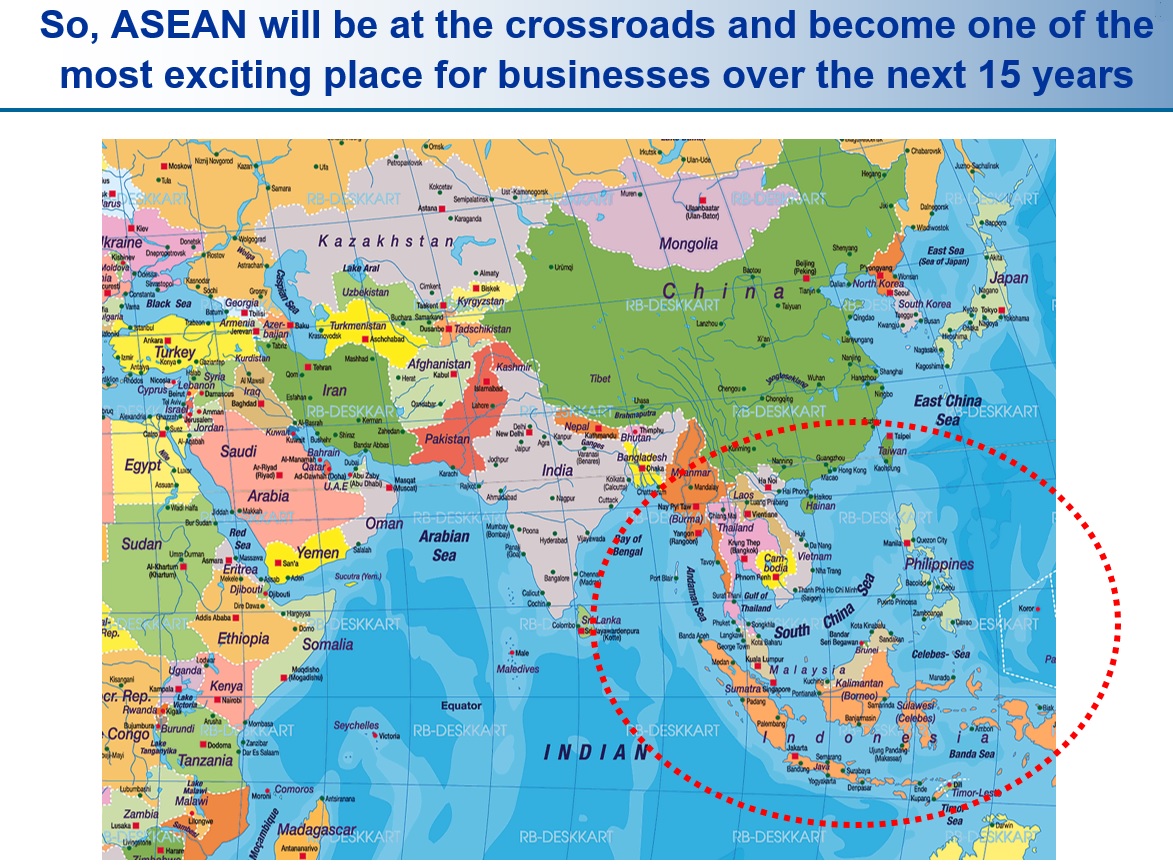 During his talk, he made some very pleasing revelations, particularly for the members of the diplomatic corps as well as foreigners who were in attendance, when he first stated that foreign visitors will soon no longer be required to fill out "TM6" arrival and departure forms as he explained that with nearly 40 million visitors projected to enter the kingdom this year, the cards' storage has just become too cumbersome.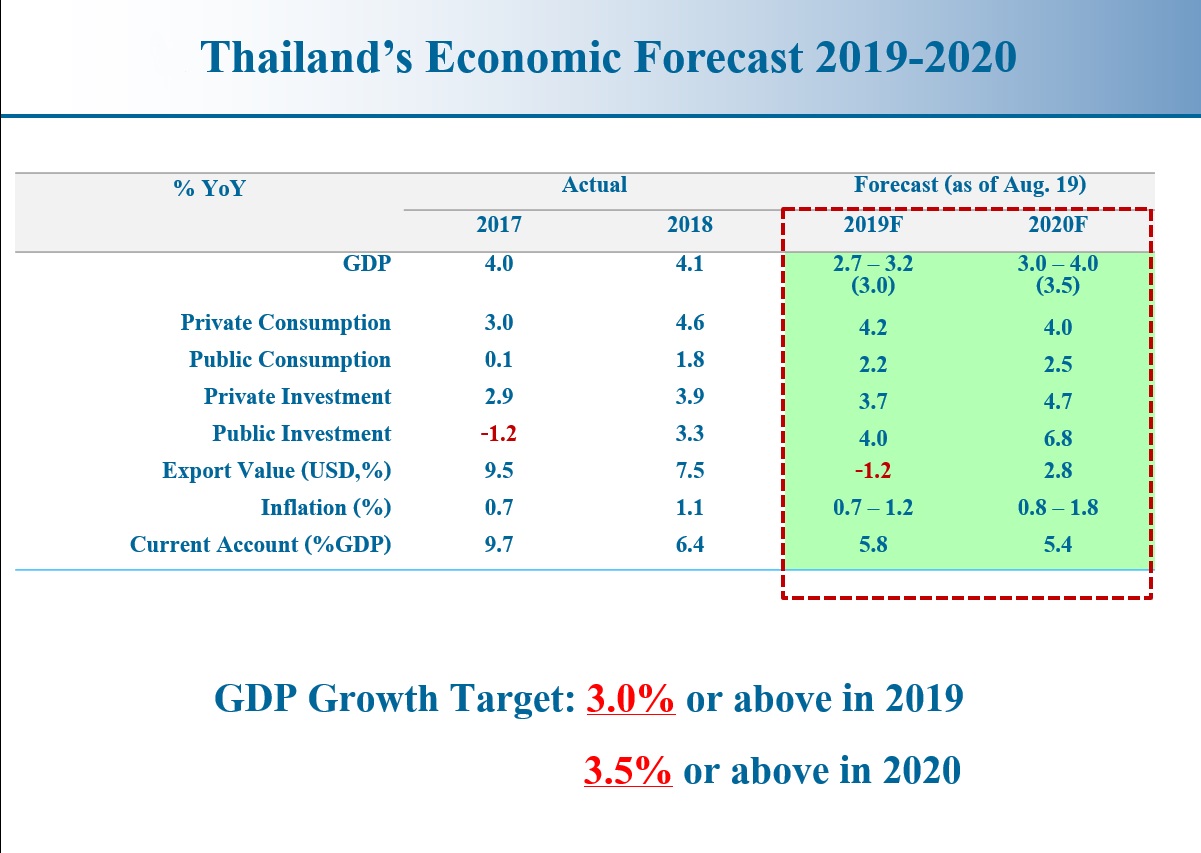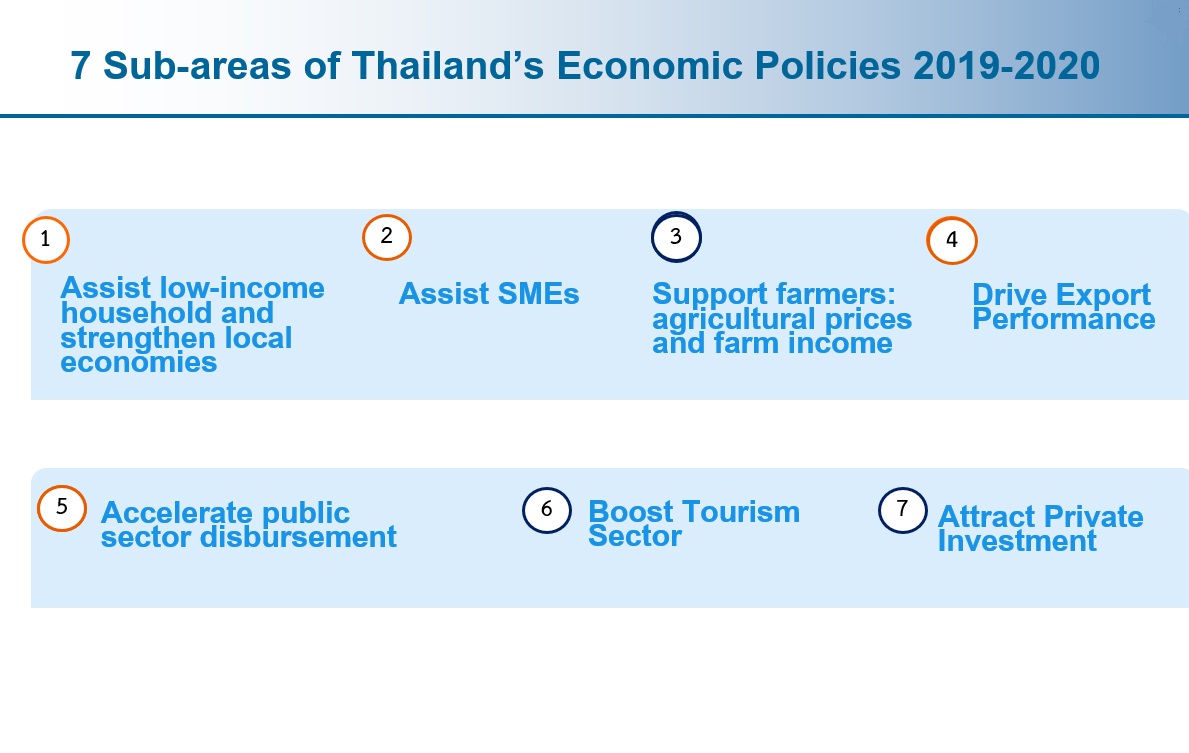 Even more pleasing, he went on to say that while the very contentious law concerning the TM30 form, which requires foreign residents and their Thai landlords to file a report to the police every time the resident spends a night outside their registered province, will remain on the books, foreigners in a few months' time will be able to fulfill the requirements of notifying Immigration of their location with just four clicks using a digital device, like a smartphone or tablet. Dr Kobsak said both changes are designed to attract more visitors and accommodate those already living in the kingdom.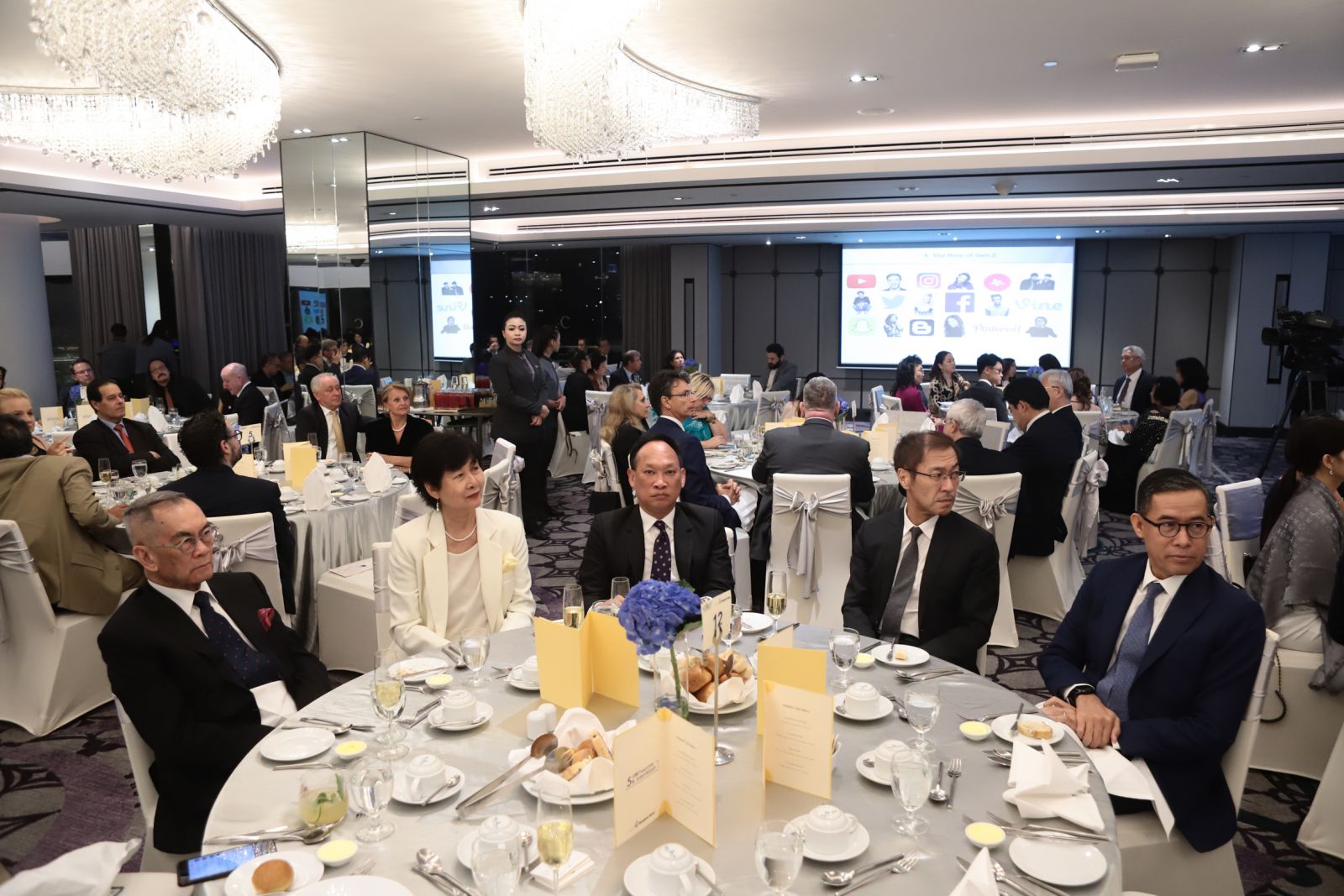 During his address, Dr Kobsak discussed key challenges Thailand will face over the next decade. These included the global economic slowdown, which he said is part of a normal business cycle; the digital age and technological disruption with the emergence of the Internet of Things; the new geopolitics affecting Asia and ASEAN as India and China race for the moon while on earth they continue to jockey for regional influence; Trump and the Trade War, which while aimed at China is offering opportunities as well as hurting many others; and the rise of Generation Z with their own interests and desires that need to be addressed to succeed economically and socially.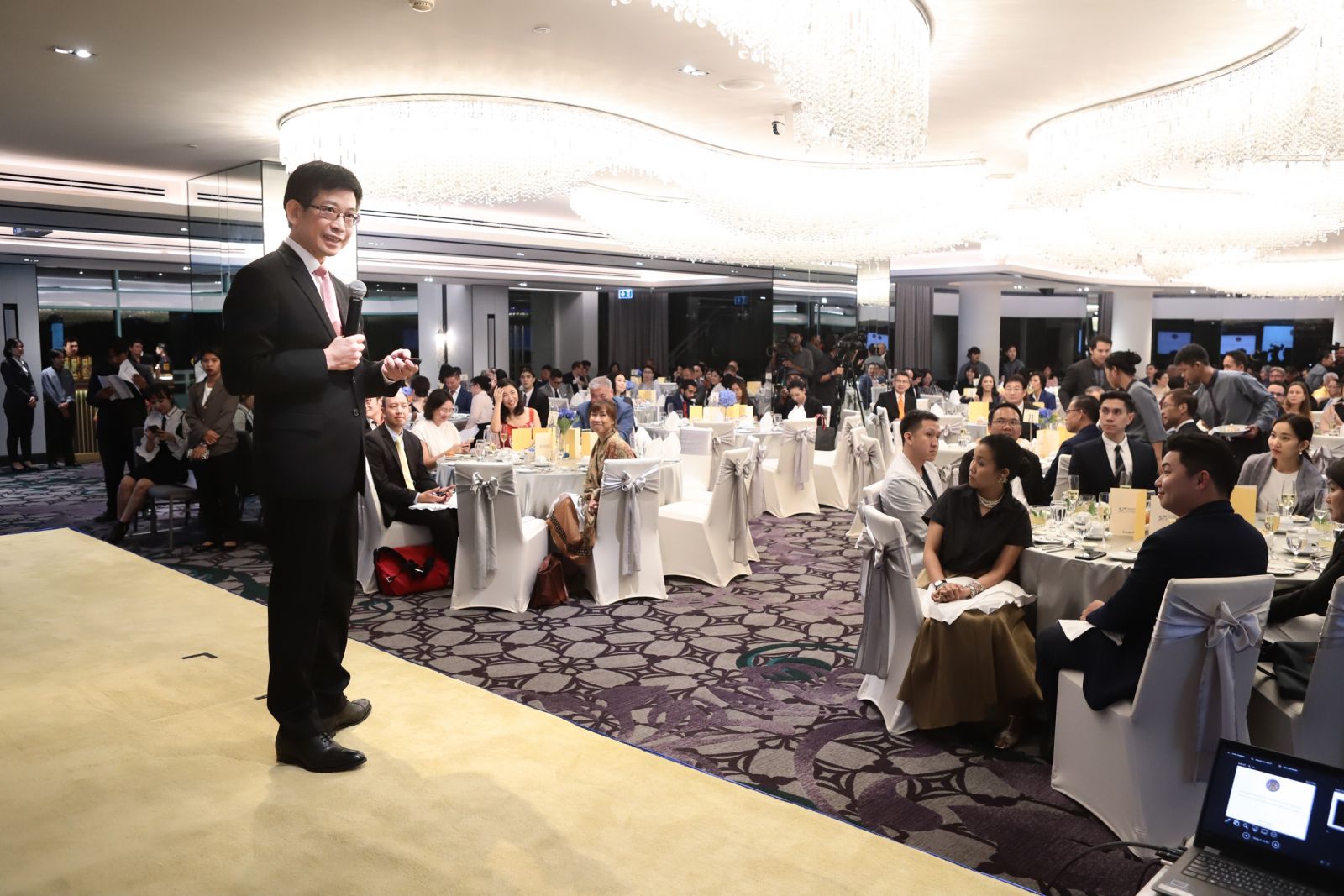 To meet these challenges, Dr Kobsak spoke about further development of the Eastern Economic Corridor (EEC) as well as a western gateway to the Indian Ocean with the construction of a major deep seaport in Ranong. These can help to cement Thailand as the logistic hub of Indochina, the AEC and Asia. At the same time, major projects are in the works to ensure Bangkok remains one of the region's if not the world's most dynamic cities.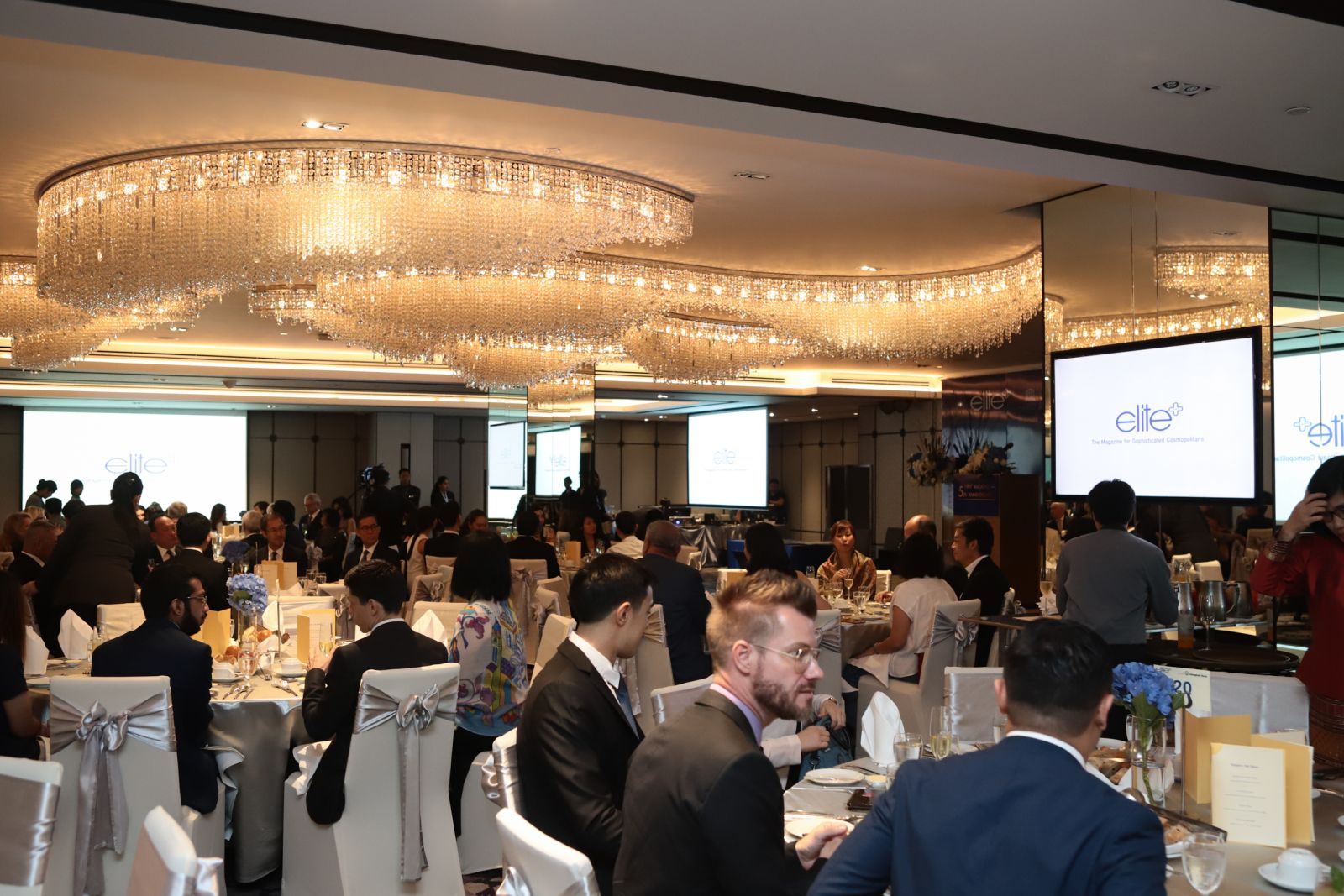 To end the evening, a number of Elite+ magazine sponsors made donations for a lucky draw. Prizes included two sets of two Bangkok Airways return tickets to Phuket, a gift voucher for BDMS Wellness Center, a gift certificate for The Emporium and Emquartier, free accommodation at Annurak Community Lodge and Tade Fane Resort in Laos, presented by Yana Ventures and Khiri Travel and finally, a lifetime subscription to Elite+ magazine.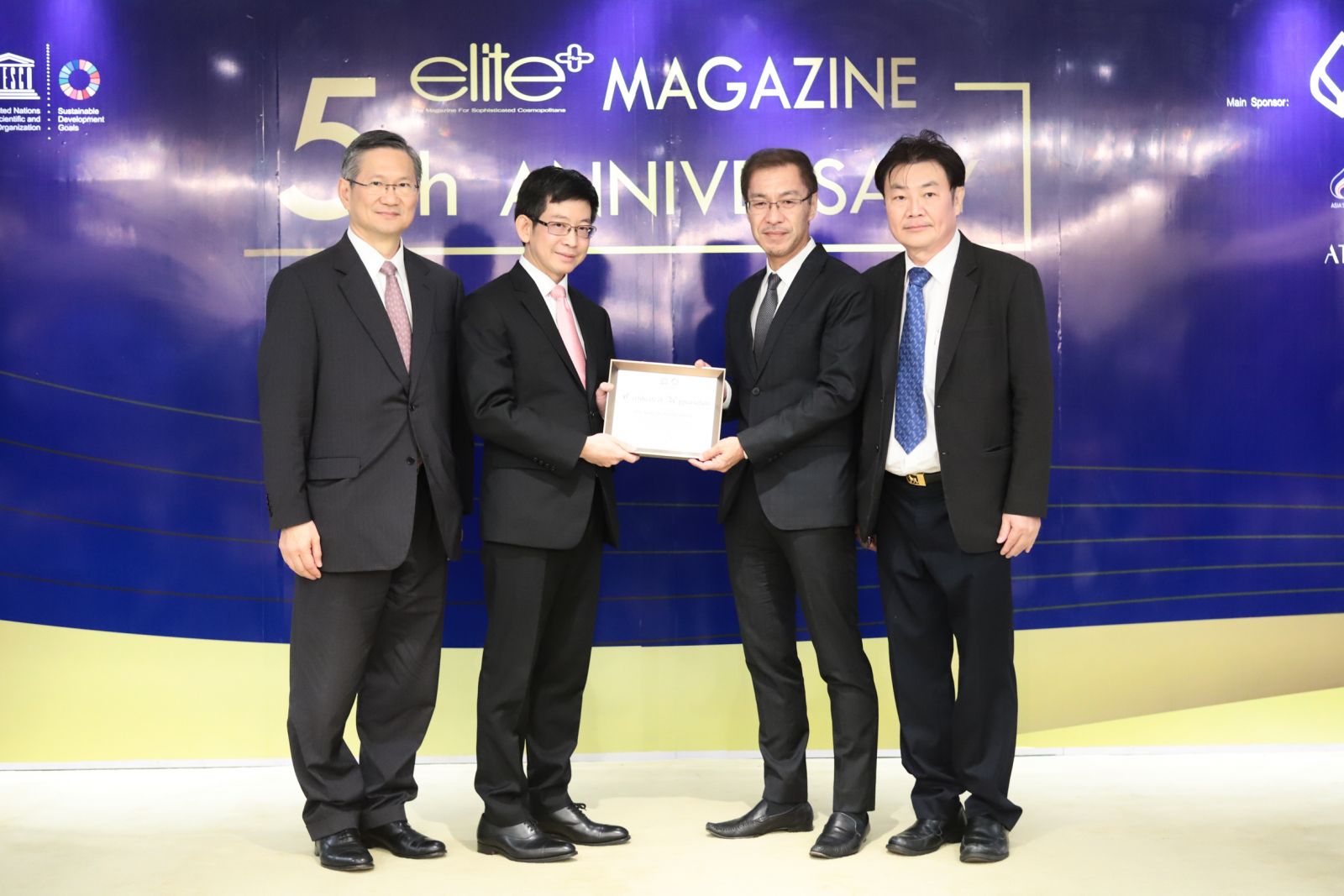 As Khun Arthorn, the executive editor of Elite+ remarked, we are all very proud of what we have accomplished during our first five years, but as soon as this evening is over, we will be looking for ways to improve to best provide our readers with the content they can rely on to stay informed, impress those they meet and make the best decisions in all their endeavors.