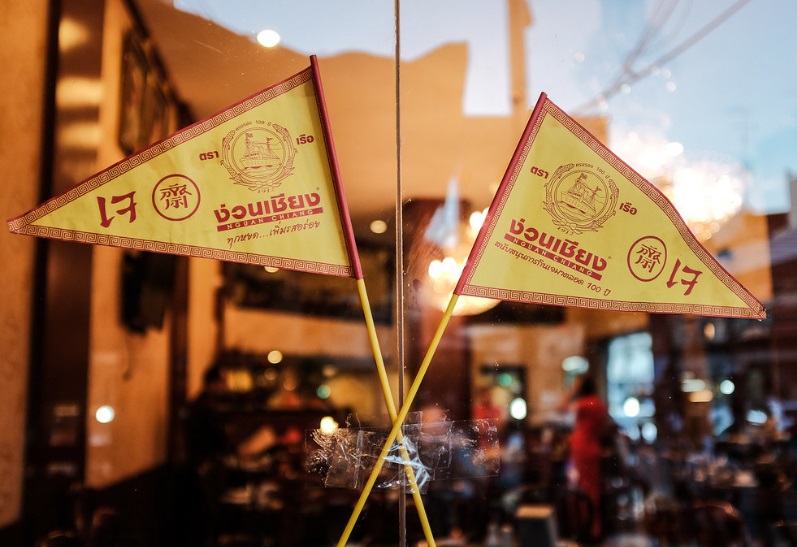 Tesagan Gin Jay, Going Vegan
By; Nulacha Sutthinonthagul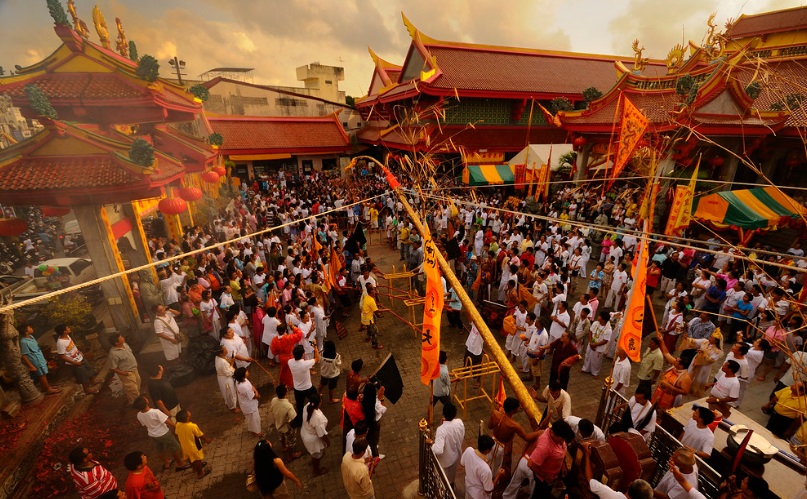 With its roots in Phuket dating back to nineteenth century, the Chinese Vegetarian Festival, Tesagan Gin Jay is celebrated annually beginning on the new moon of the ninth Thai lunar month. Over time, the festivities have spread throughout Thailand as well as to Malaysia, Singapore and Vietnam.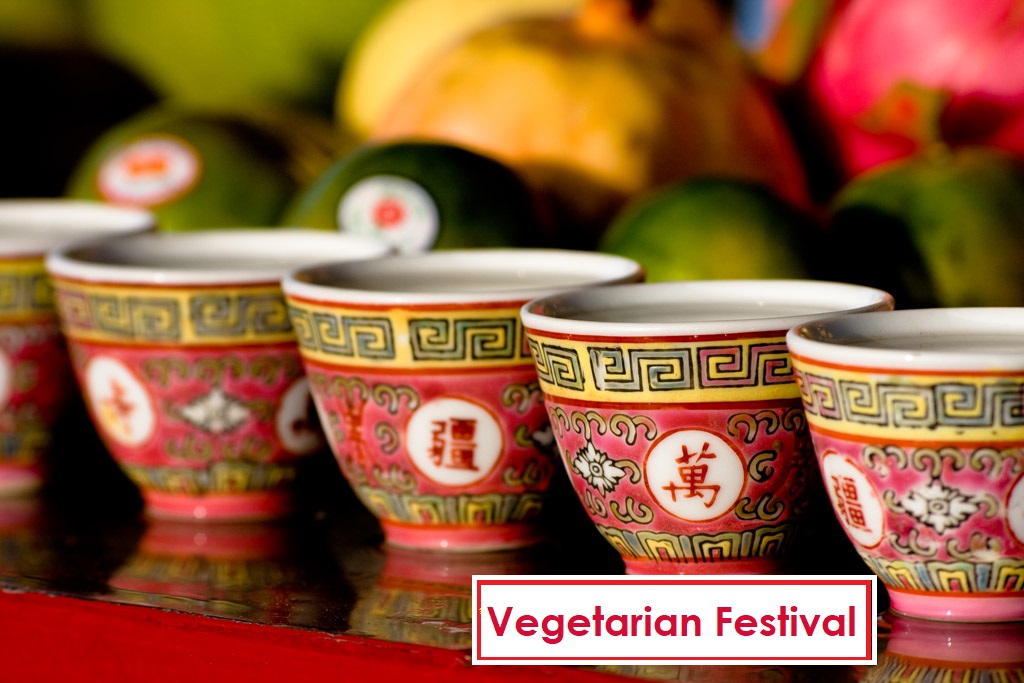 This year, it began on Saturday, 28 September and will end on Monday, 7 October. It takes place at the same time as the "Nine Emperor Gods Festival", when Taoists worship nine deities believed to take the form of planets and have direct influence on the five elements: Earth, Water, Wind, Fire and Gold.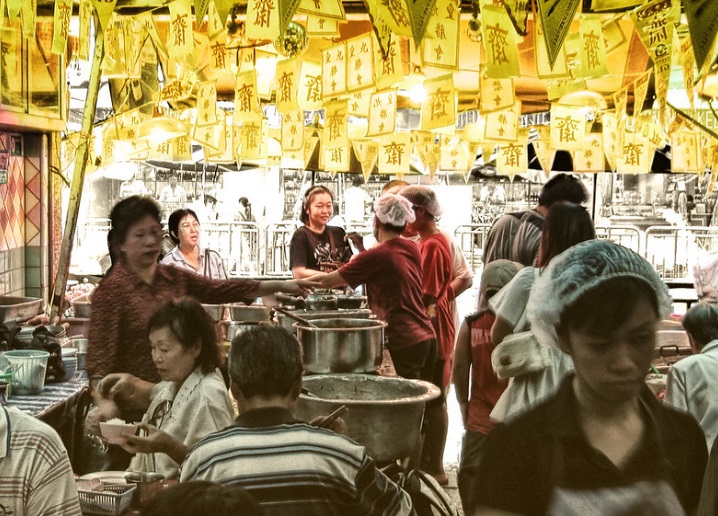 Yaowarat, or Bangkok's Chinatown, is the centre for the revelries in the Thai capital with yellow and red flags fluttering above restaurants, food shops and stalls selling the vegan fare. Those who partake will give up all meat, poultry, seafood or any kind of animal products, milk, yogurt, honey, eggs, as well as the heating herbs of garlic, onion and chive.

The reason these are forbidden is it is believed they can harm the five body elements and have a negative effect on the five main inner organs: heart, kidneys, spleen, liver and lungs. They can also aggravate the emotions of lust, passion and anger.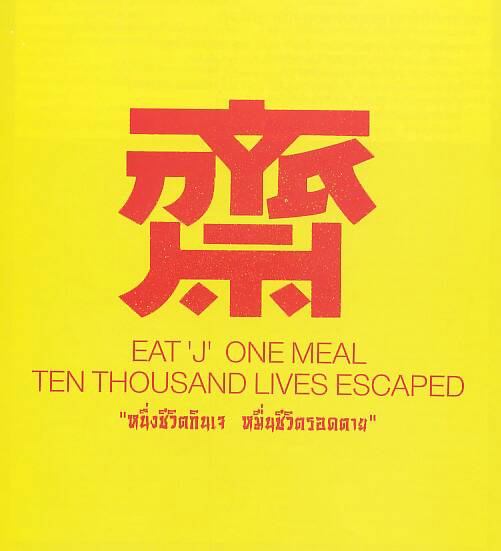 Chinese Vegetarian food is called "Jay" while Thai vegetarian food is "Mungsawirat". Both forms of diet are followed in Thailand. Chinese Vegetarians will not eat dairy products or eggs, like vegans in the West. Thai vegetarians, however, will also consume dairy products and eggs along with grains and vegetables. During Tesagan Gin Jay, many shops and restaurants will serve fake meat made from vegetable protein.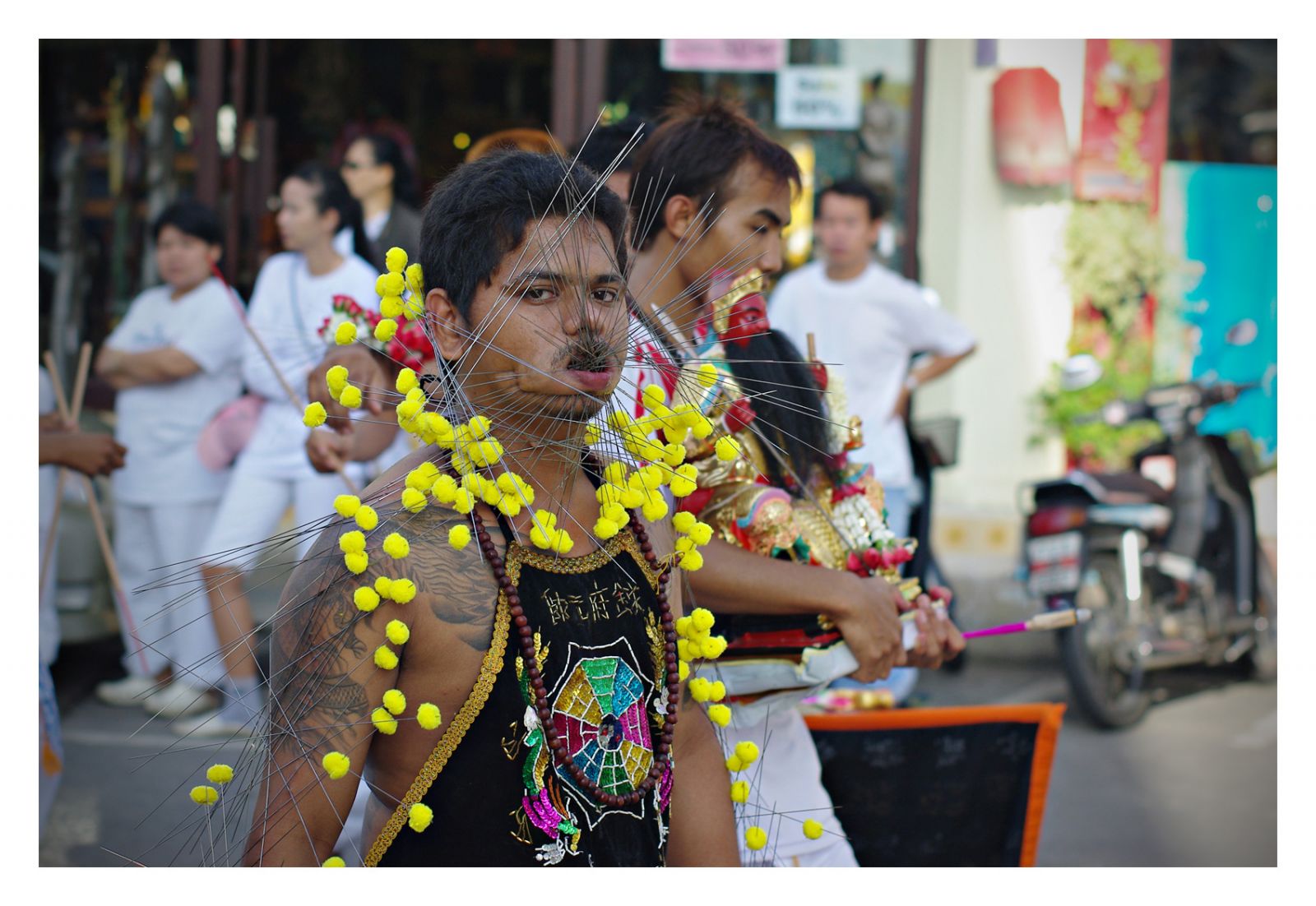 In Phuket, seen as the centre of Thailand's vegetarian festival, ethnic Chinese will follow a strict vegetarian diet while most every Chinese Taoist temple on the island will hold rituals that include tongue slashing, walking barefooted over hot coals and acts of devotion visitors travel to see from far and wide as devotees in trances perform these acts which are hard to fathom.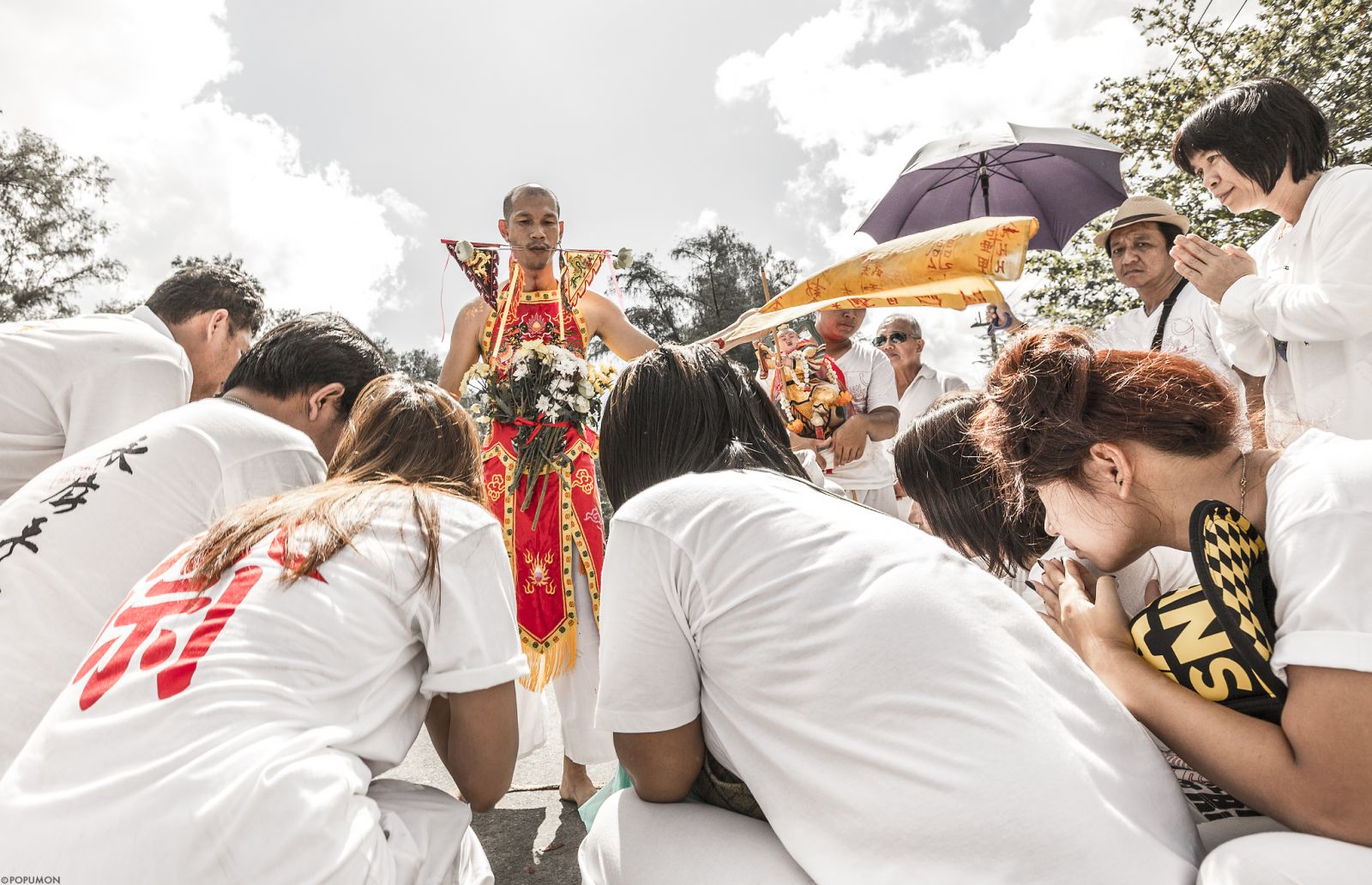 Local Thai-Chinese will dress in white over the nine days, and streets will be decorated with yellow and red flags, a symbol of the Vegetarian Festival. This is also a time of extraordinary spectacles, featuring spirit mediums taking part in ceremonies at various Chinese shrines around the island and parading through Phuket's streets, where participants will be seen with their cheeks and bodies pierced with small skewers, spears and even larger objects.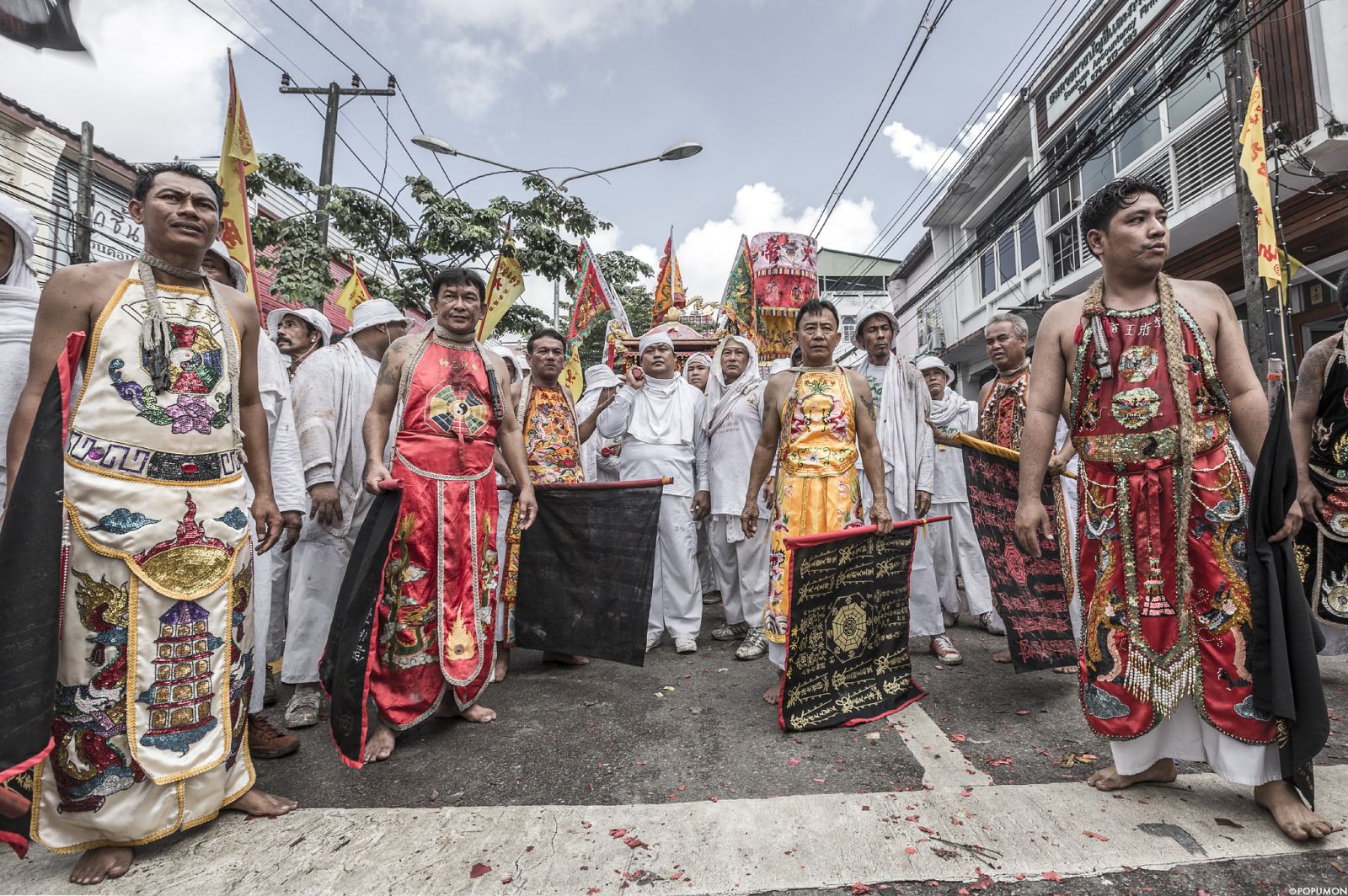 A native of Phuket explained that it is believed a benevolent spirit, a god or goddess from the Chinese pantheon, will enter these persons' bodies. There are many unexplained reasons for a god or goddess to choose a particular man or woman, young and old.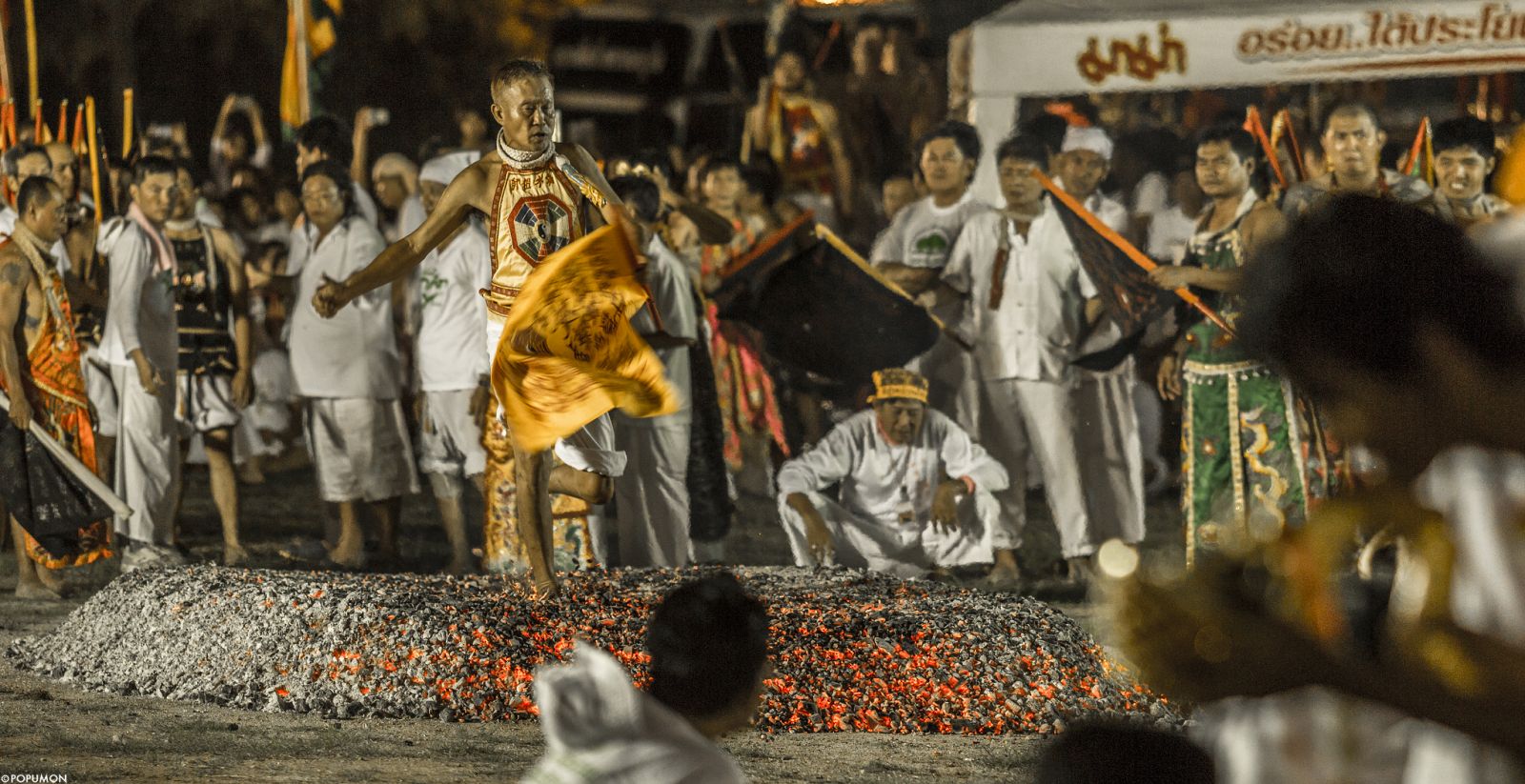 One of the major processions will be for Mah Song or "Horses of the Gods", which have some deep historical connection with the community. Nevertheless, no one can become a Mah Song without the permission of their parents, and being one is seen more as a duty than anything else as the spirits come to a person only during the vegetarian festival.
Meanwhile, back in Bangkok and around Thailand, Tesagan Chin Jay is a time to detox and clean up one's diet and life for the coming year.