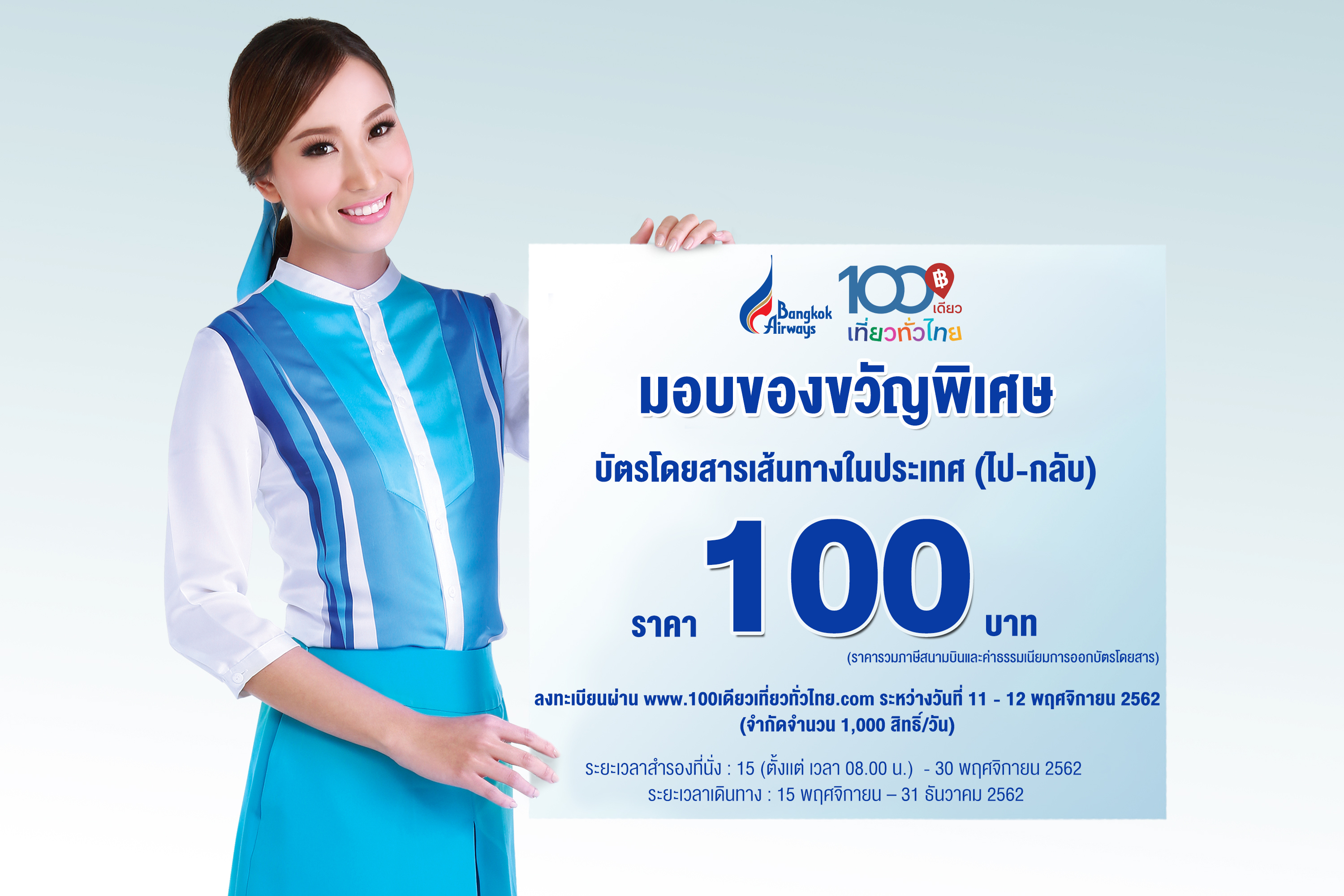 By Nulacha Sutthinonthagul


Bangkok Airways PLC will be participating in the "Visit Thailand With 100 Baht" or "Roi Deaw Teaw Tour Thai" campaign organized by the Tourism Authority of Thailand (TAT) that began on 11 November 2019.
As one of the authorized providers, Bangkok Airways is offering special all-inclusive round-trip fares for 100 Baht to travel on its flights to various boutique destinations in Thailand such as Chiang Mai, Chiang Rai, Phuket, Krabi and Hat Yai. Bangkok Airways give This privilege is offered exclusively to Thai passengers. To be eligible, those interested must register on the TAT website www.100เดียวเที่ยวทั่วไทย.com on 11-12 November 2019. Up to 1,000 applicants will be accepted each day.
Once payment is made, the passenger will receive an e-voucher with a confirmation code via e-mail which they must use to book their flight and check seat availability which can be done at any Bangkok Airways Ticketing Offices nationwide or by contacting the Bangkok Airways Call Center Tel 1771 from 15 November 2019 (08.00 am) to 30 November 2019 after which they can travel between 15 November and 31 December 2019.
For more information about the Visit Thailand with 100 Baht campaign, please contact
Line ID: @100teawtourthai & Facebook fanpage: 100เดียวเที่ยวทั่วไทย