Ambassador Tahamoana ('Taha') Macpherson discusses the very expansive business and trade, educational and cultural relations between New Zealand and Thailand and his hopes for post Covid-19.


Story by Kathleen Pokrud
Photos courtesy of the New Zealand Embassy Bangkok
New Zealand topped the World Bank's annual study for ease of doing business among 190 economies for the fourth consecutive year, according to the "Doing Business Report 2020". The country has one of the lowest levels of corruption in the world with Transparency International's 2019 Corruption Perception Index giving New Zealand a mark of 87 out of 100, tied first with Denmark out of 180 countries. Meanwhile, Its abundance of natural resources and scenic beauty only make this dazzling island nation even more attractive.
Elite+ recently had the opportunity to sit down with HE Ambassador Taha Macpherson to learn about this progressive country and New Zealand-Thai relations. Ambassador Macpherson assumed his post as New Zealand's ambassador to the Kingdom of Thailand in August 2018. Residing in Bangkok, he is also concurrently New Zealand's ambassador to Cambodia and the Lao PDR.
At the time of this interview, amid the Covid-19 pandemic, the question every country is pondering is what recovery will look like in a post-coronavirus world. New Zealand has received considerable international attention for the measures it has taken to counter this virus, including introducing strict lockdown measures and all but closing its borders. Now, new daily infections are down to single digits or zero, and it has cautiously started easing some restrictions.
A career diplomat, Ambassador Macpherson joined New Zealand's Ministry of Foreign Affairs and Trade in 1996. He attended the University of Auckland where he graduated with a Bachelor of Law and Master of Arts (First Class Honours) in political science. Earlier overseas postings included Washington DC and London. Back home, he has served as the Prime Minister's foreign affairs adviser, and private secretary to the Trade Minister. Within the Foreign Ministry he has worked on a wide range of policy issues including international security and disarmament, trade and economics and Maori economic development. During his tenure as ambassador to Turkey from 2011–2014, he was also accredited to Israel, Jordan, Azerbaijan and Georgia as well as being responsible for New Zealand's official relationship with the Palestinian Authority.
How would you describe the diplomatic relations between New Zealand and Thailand?
Our relationship with Thailand is very important, both in terms of our strong bilateral ties as well as a regional and multilateral partner. I would characterise the relationship between New Zealand and Thailand as a friendly, close one, which is underpinned by deep reservoirs of goodwill on both sides.
Next year, we will celebrate 65 years of diplomatic relations. Meanwhile, we have very strong people-to-people ties, which have been enhanced through education. Since the 1950s, Thai students have travelled to New Zealand to study. Many of them have gone on to distinguished careers after returning home.
We are delighted that the vast majority have had positive experiences in New Zealand. So many of them – and we are very thankful for this - have been able and willing to contribute personally to building closer links between our countries.
New Zealanders also have a very positive view of Thailand, and tens of thousands of New Zealanders visit Thailand every year, as visitors or to work. As regional countries in the Indo-Pacific region with many shared interests, New Zealand and Thailand also work closely together in a number regional and international forums such as the UN, World Trade Organisation and East Asia Summit. This reflects the fact that in many areas, we are both advocates of international legal and trade rules and therefore cooperate and support shared objectives.
That is not to say that we always agree on every issue, but like all close friends, we have been able to communicate frankly and respectfully on those matters that we don't see eye-to-eye on.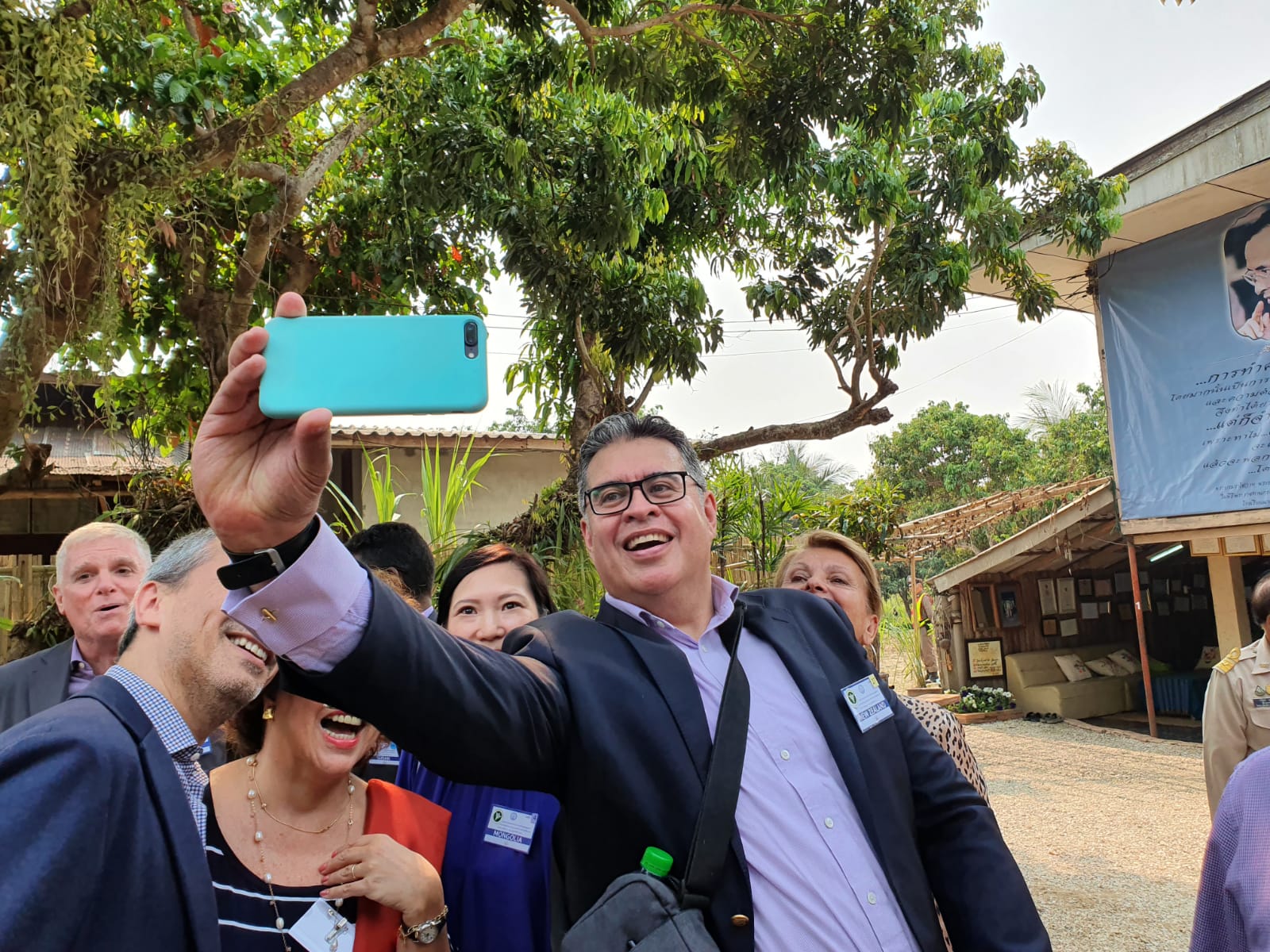 Which sectors do you believe have been the most important and successful, for example, trade, education and tourism?
Our trade and economic relations have been an important focus for both countries. We have a strong institutional foundation for trade through our bilateral free trade agreement (FTA) and the ASEAN-Australia-New Zealand FTA.
Thailand is presently New Zealand's ninth largest two-way trading partner, which is worth over USD4 billion annually, though I would note that Thailand enjoys a decent advantage in terms of the balance of trade right now. New Zealand's top exports are agricultural products and Thailand's tend to be automobiles and machinery.
We'd love to see even more New Zealand goods and services coming here. We see a lot of potential for this in a range of areas, including agriculture. This is partly because many Thai consumers see New Zealand food and beverages as safe, delicious, nutritious and high-quality. The services sector also offers a real scope for growth to our countries' mutual benefit.
I mentioned earlier the importance of education to our relationship historically, and I am pleased that for the last few years we have seen an increasing number of Thai students travelling to New Zealand – with around 4,000 studying in New Zealand last year. We are also starting to see New Zealand education providers establishing themselves in Thailand, which is very encouraging.
Last year, for example, I was excited to help open the Thailand–New Zealand Study Centre, a joint collaboration between Auckland University of Technology in New Zealand and RMUTT. This centre focuses on providing a high-quality English language education in Bangkok, and we see significant potential for this to expand into other areas, particularly vocational skills.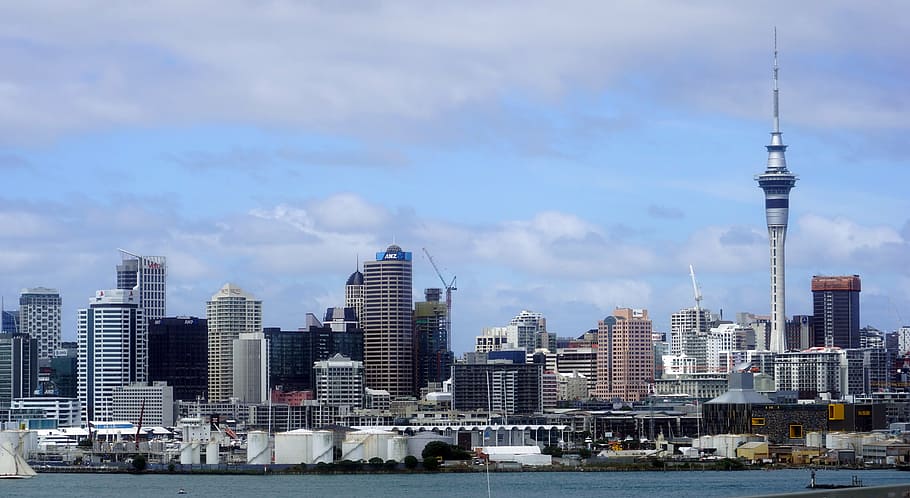 Tourism has been a growing area with good numbers in both directions. Before the spread of Covid-19, well over 50,000 New Zealanders were visiting Thailand each year, and the number of Thai visitors was rising as well, with around 30,000 Thai visitors to New Zealand per year. Air connectivity is a key part of this and Thai Airways was at that time flying to Auckland directly, several times a week.
It is interesting that sometimes I hear Thai friends say that they would love to go to New Zealand, but that it is too far away! I have to remind them that it is only an 11-hour flight to Auckland - around the same time as it takes to get to Europe, and I say that distance should not be an issue, given the quality of the experience you will enjoy when you get to New Zealand.
Obviously, Covid-19 has already changed the international travel environment significantly. This has had an impact on both tourism and education. But we look forward to a time in the future, when we see the tourism and education momentum renewed. Notwithstanding the strength of our economic relationship, both countries agree that there is more we can do.
As part of our embassy services, we have a New Zealand Trade and Enterprise (NZTE) team working hard to support New Zealand businesses with an interest or presence in Thailand. As Thailand continues to implement major economic initiatives such as Thailand 4.0, for example, we see many new areas in which there is strong potential to build new economic ties.
If we are to take full advantage of these, we will need to look beyond the traditional areas in which our trading relationship has been strong – such as agricultural and manufactured goods – into new niche areas, like information technology, the creative industries, specialised manufacturing, creative industries, environmental services, food-science and agricultural technology, to name some.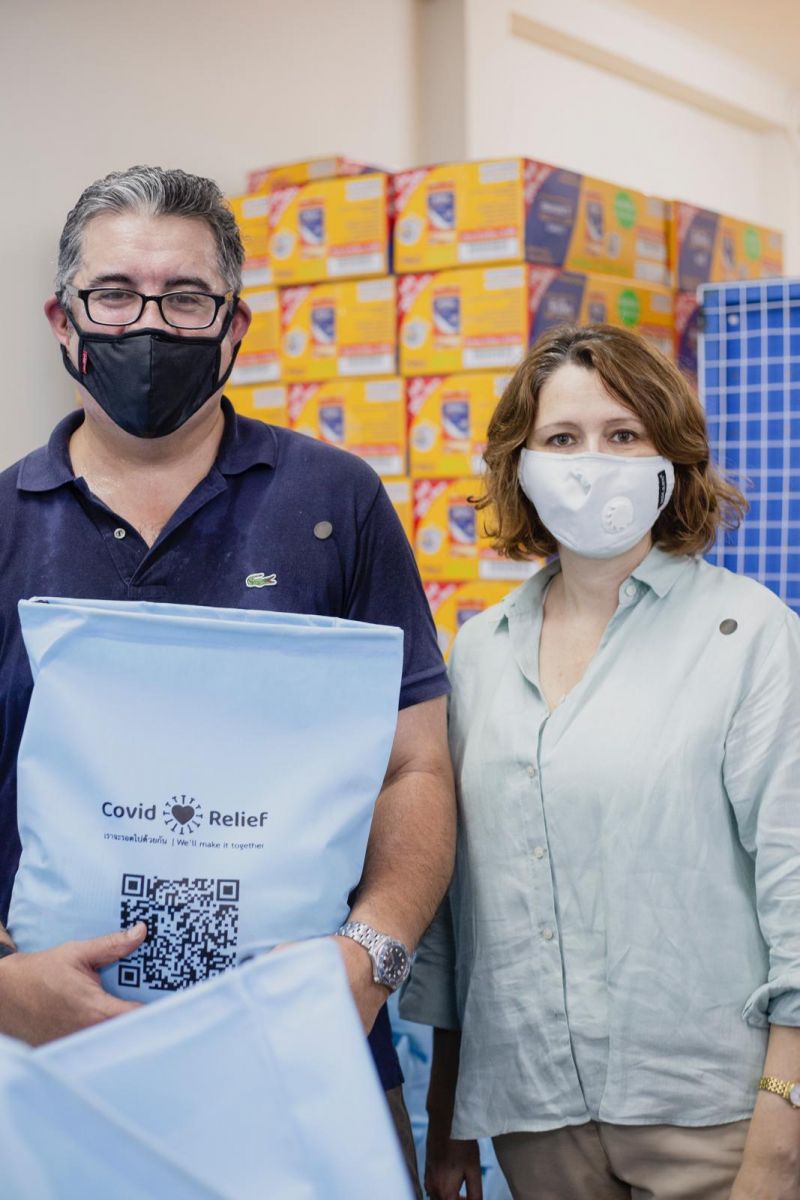 The coronavirus leading to the Covid-19 pandemic has affected virtually every country around the world. It appears that New Zealand has been able to overcome this disease? What would you attribute to your success?
I can't comment on the key drivers or decisions in New Zealand's policy response as that is outside my area of expertise or responsibility.
Covid-19 has presented an unexpected, massive and profound set of challenges for all of our countries, our region and the international community. Sadly, it looks likely to remain with us for some time, and there is still a lot of uncertainty that remains about its trajectory. It is way too early for any country to declare victory or let down our guard.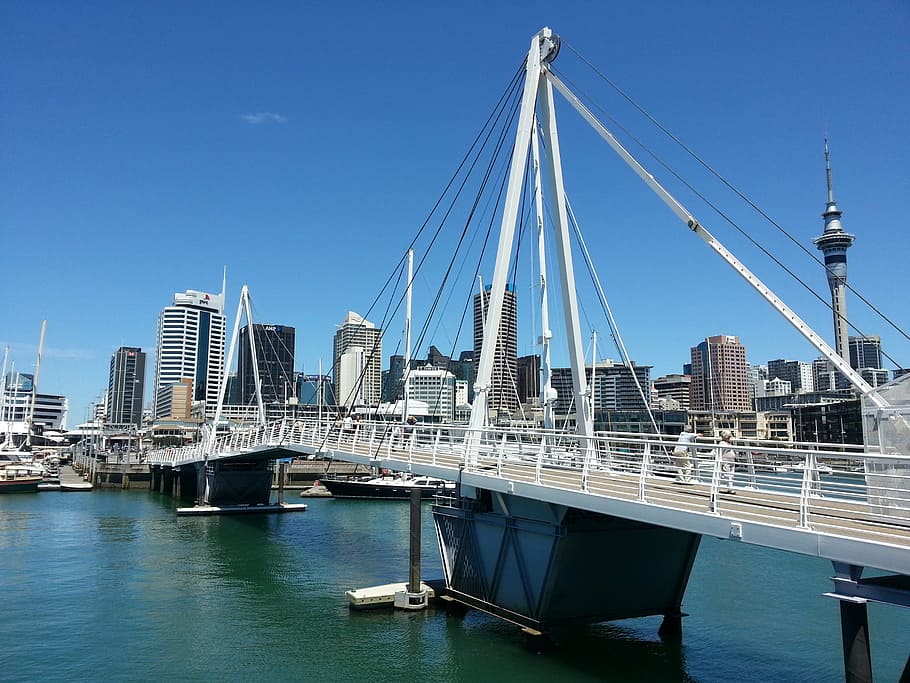 Like all countries, New Zealand remains strongly focused on responding to the broad range of challenges that this coronavirus has presented in terms of our public health response, economic impacts and recovery, not just nationally, but also regionally and internationally.
As an embassy, we have been watching with close interest, Thailand's response to Covid-19, which I think has been very strong in many areas. In this context, I think there have been some important aspects of both our countries' responses that have been similar.
One of these has been preparedness – both in terms of a response framework and then ensuring close coordination across government agencies in assessing, advising on, and implementing response measures. Another important focus has been on public outreach, reporting and education about Covid-19, the risks around it and how our communities can take action to help counter the spread of the virus in our communities. A third important feature of both of our countries' responses has been the strong focus on contact tracing and acting quickly to try and break chains of transmission to contain its spread.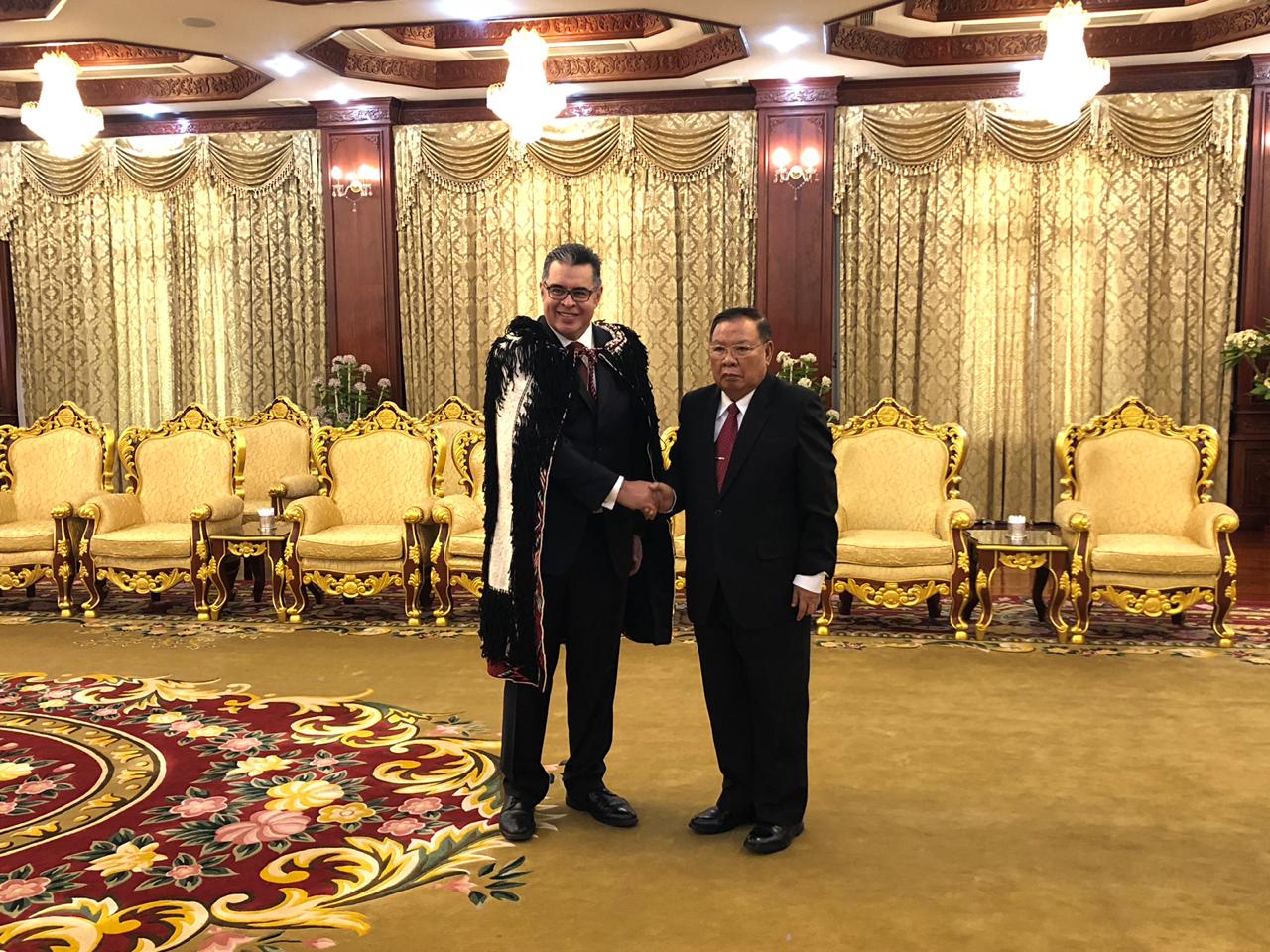 How is New Zealand starting to reopen the country and how will these affect relations between New Zealand and Thailand as well as ASEAN?
Like other countries, our approach will be a cautious one, based on constant assessment of how we can best manage Covid-19 risks and impacts moving forward. I think that it is too early to fully understand the implications of Covid-19's impacts on our region and our countries, but we do know the new environment will present new challenges for some time, and the impacts will be very far-reaching in terms of public health, economics and social conditions.
Bilateral, regional and international cooperation will be a critical part of our response in meeting some of these challenges. We are going to have to be agile and nimble in identifying new opportunities and risks for our countries and responding to them.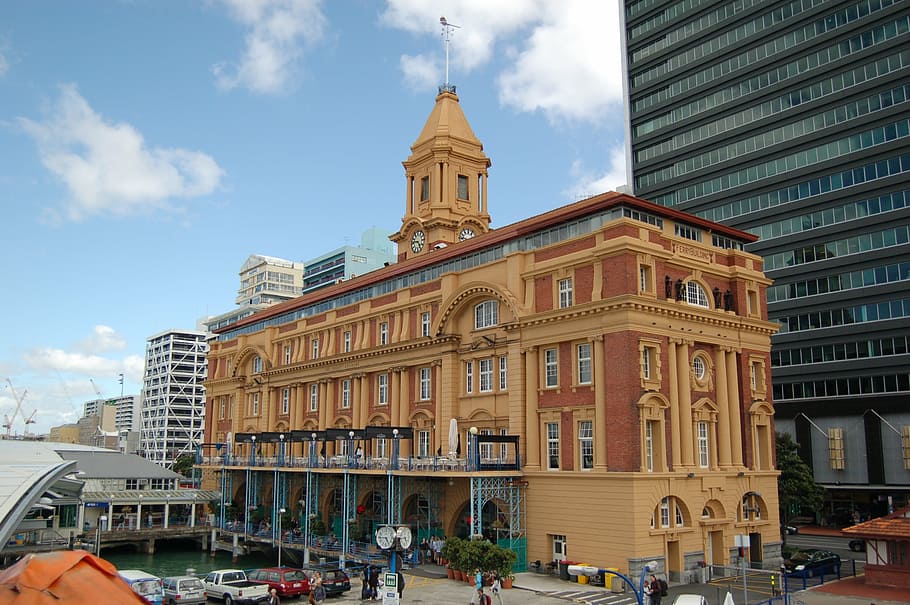 For example, the lockdown has limited our ability to engage at the government-to-government level and with our New Zealand community as well as broader partners and stakeholders. At the same time, engagement is very important in our work, possibly even more so for smaller countries like New Zealand.
So, one of our challenges will be finding new ways we can engage effectively to ensure that we can quickly rebuild momentum in key areas of our relationship, including trade, education, tourism and government-to-government relations. We are also starting to look at new areas where we can cooperate with Thailand. For example, there may be ways our countries can draw on our public health experiences in responding to Covid-19 and collaborate moving forward, both bilaterally and regionally.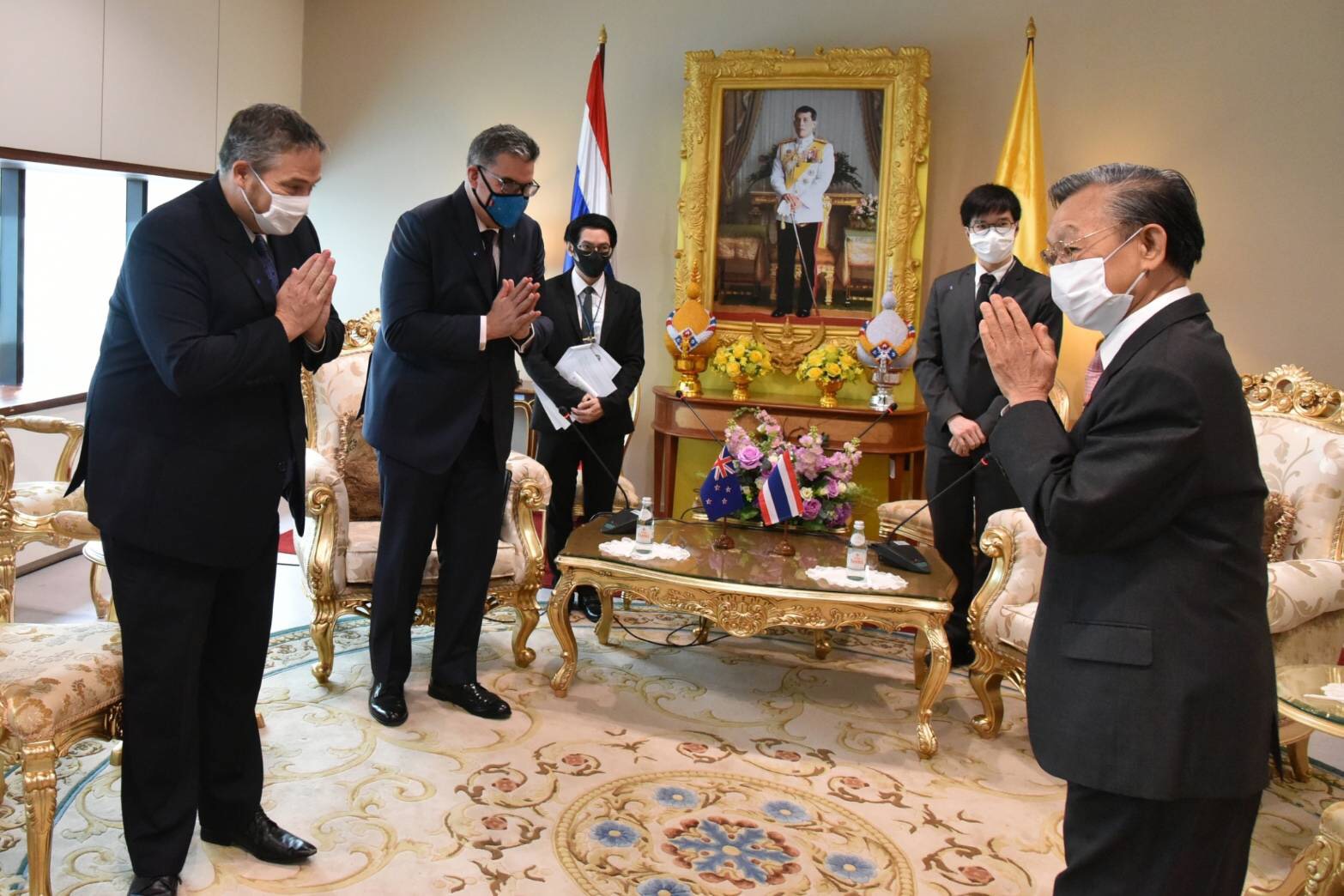 Currently, how much New Zealand investment and in what sectors is there in Thailand and vice versa?
This is an area I think we need to focus on more, as investment growth hasn't yet matched the growth of our goods and services trade. At the same time, there have been some notable successes, so we know that there is much room for this relationship to grow. For example, large Thai companies like Minor Group have invested in New Zealand's hotels and tourism sector while major New Zealand firms, like Fisher and Paykel, have invested in Thailand's manufacturing and food production sectors.
A number of New Zealand companies have established a physical presence or representation in Thailand, including those that belong to the engineering services, healthcare, agriculture-technology and hi-tech sectors, and I hope we will see more investment in Thailand in the future.
We are also keen to try and encourage positive Thai investment in New Zealand as our New Zealand Trade and Enterprise team focuses on promoting investment in New Zealand's hotel and tourism sector, clean technology, food production and infrastructure.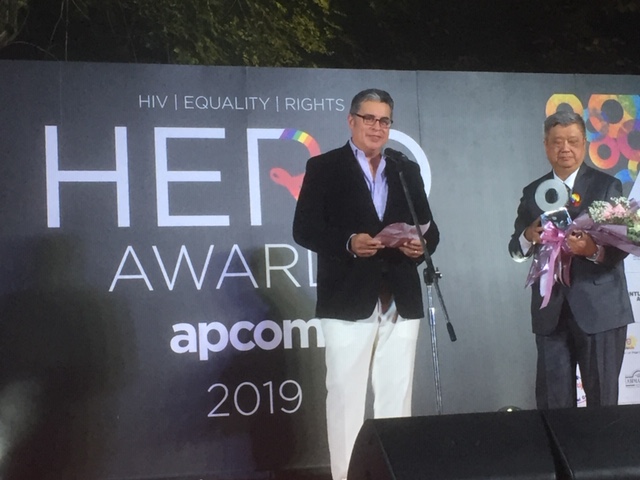 What advice would you give Thai entrepreneurs looking for business opportunities in New Zealand?
I would say that New Zealand is a great option. We are constantly listed near the top of global rankings for ease of doing business, lack of corruption and transparency.
We are a friendly country with a highly educated workforce and a regional and global outlook, and we pride ourselves on innovation, problem-solving and interactive collaboration. So, from a business perspective, New Zealand is a very attractive environment.
My second piece of advice is not to assume that New Zealand is just about sheep, milk and hobbits! We are a modern, developed and open economy, and there are a number of niche sectors, including the creative industries, medical technology, information technology and advanced sciences, where New Zealand companies are now leading. At the same time, like in any other country, it is important to understand the business environment, where some of our stronger areas and possible challenges might be, and how these might align to Thai companies' business objectives and plans.
I would urge businesses not to assume that New Zealand is too far away to consider establishing a business with regional reach. Advances in information technology, travel and communications mean that distance is no longer the same barrier to operating in our region in many sectors.
Finally, our New Zealand Trade and Enterprise team at the embassy is ready to help anyone who asks as they focus on developing new trade, business and investment linkages.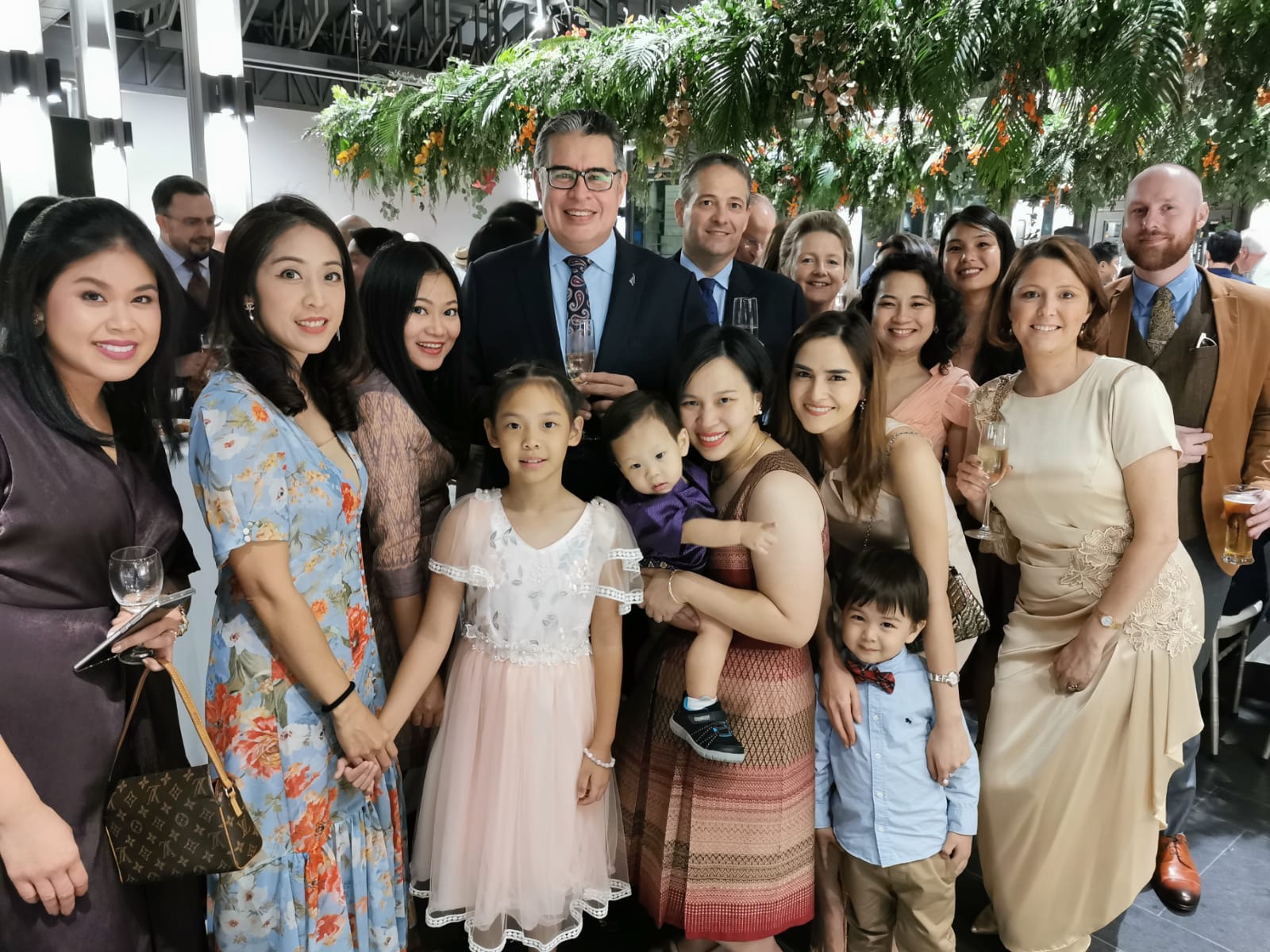 What about cultural collaboration? What activities have there been in the past, and what types of exchanges do you see in both the near future and long term?
I am really excited about potential opportunities in the cultural and people-to-people spheres. Like Thailand, we are a diverse, welcoming and multi-cultural society. Uniquely also, our constitutional foundations are based on a partnership between the Government and our indigenous Māori people, which means Māori culture and language are a very important part of our national identity. I have been very encouraged by the interest among Thai people I have met, for example, in our indigenous Māori culture.
And of course Thai culture, history, the arts and cuisine also have an extraordinarily rich depth and vibrancy. Interestingly, there are some key values in Thai culture – for example, respect for your elders and care for your visitors – that are also very important in our Māori and Pasifika cultures, so I think it would be interesting to explore these similarities a little more.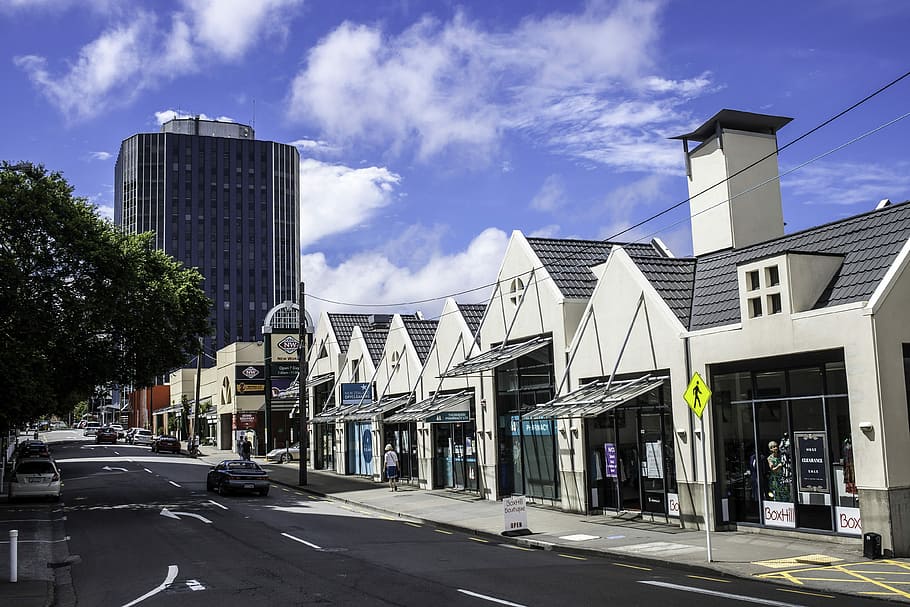 I see great potential to build further on cultural exchange in our relationship. Last year, we had a very well-known Māori designer, Kiri Nathan, representing New Zealand at the Celebration of Silk. She created some stunning designs, which were very well received, Thai silk dresses inspired by Māori culture. Kiri's husband, Jason, also came to Thailand. He is a master carver who works primarily with jade, or pounamu in Māori. Pounamu is very important and culturally significant for the Māori, and he was able to display some of his carvings in Bangkok, which also drew considerable interest.
Before the Covid-19 pandemic, we had been working with a few Thai corporate partners on some exciting cultural initiatives to further build on the momentum created last year. These included a series of art, culture, film and promotional events that we had hoped to organise around our Matariki – or Māori New Year festival, but this all had to be put on hold. We were also looking at bringing New Zealand music and other artists to Thailand, for upcoming festivals such as the Bangkok Art Bienale. Now, though, we must wait and see.
In addition, we were working on an indigenous arts and crafts initiative to bring Māori and possibly Pacific Island artisans to meet and share their artistry with Thai artists representing different ethnic communities. Clearly, Covid-19 has had an impact on all these plans for this year, but we remain very committed to finding ways to deepen our cultural links once we are in a position to do so.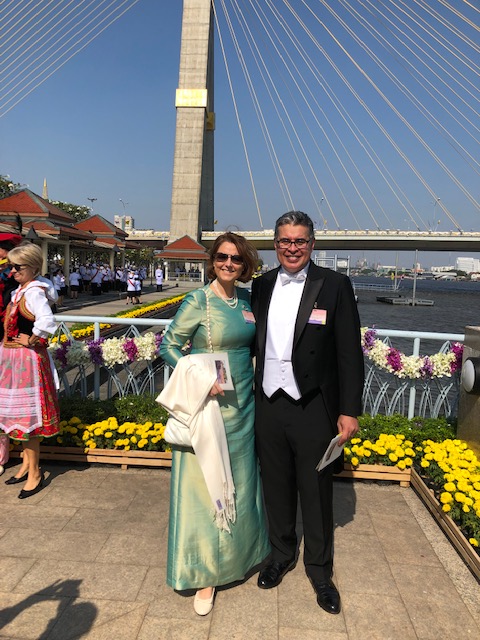 You and your wife, Madame Christina ('Chrissy') Macpherson, have now been posted to Thailand for over two years, what has most impressed you?
There is so much. We come from a small island country of about five million people, so living in and learning about Thailand's rich and diverse culture, history and people have been and continue to be truly rewarding experiences for both Chrissy and me. Many people have welcomed us so warmly in Bangkok and when we have travelled around Thailand.
We have been very fortunate to be in Thailand during an interesting and important period. Last year, we were honoured to participate in elements of His Majesty King Rama X's Coronation, which was such a moving, truly unforgettable experience. We also welcomed Thailand's successful election last year and the formation of a new government, which represented important, positive steps forward in Thailand's democratic progress.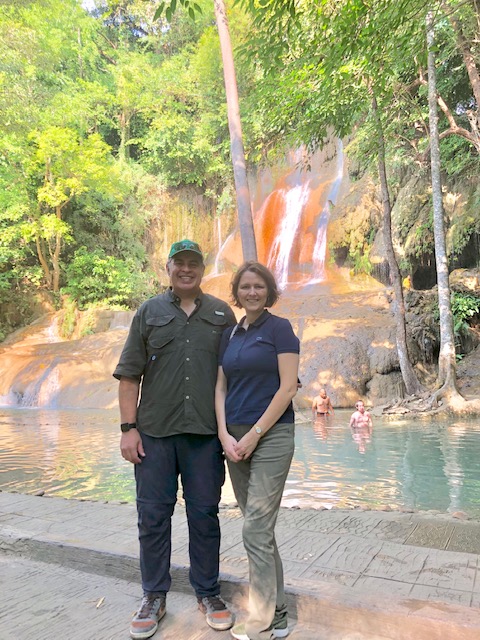 New Zealand was also pleased to support Thailand's successful hosting of the ASEAN Summit last year as well as the East Asia Summit, which included a number of high-level New Zealand visits to Thailand, including one by our prime minister in November.
This year has been very different, as it has been dominated by Covid-19, which has truly changed the rhythm of our lives. However, both Chrissy and I have been so impressed by the resilience, commitment and strength of the Thai people as they have come together to fight Covid-19.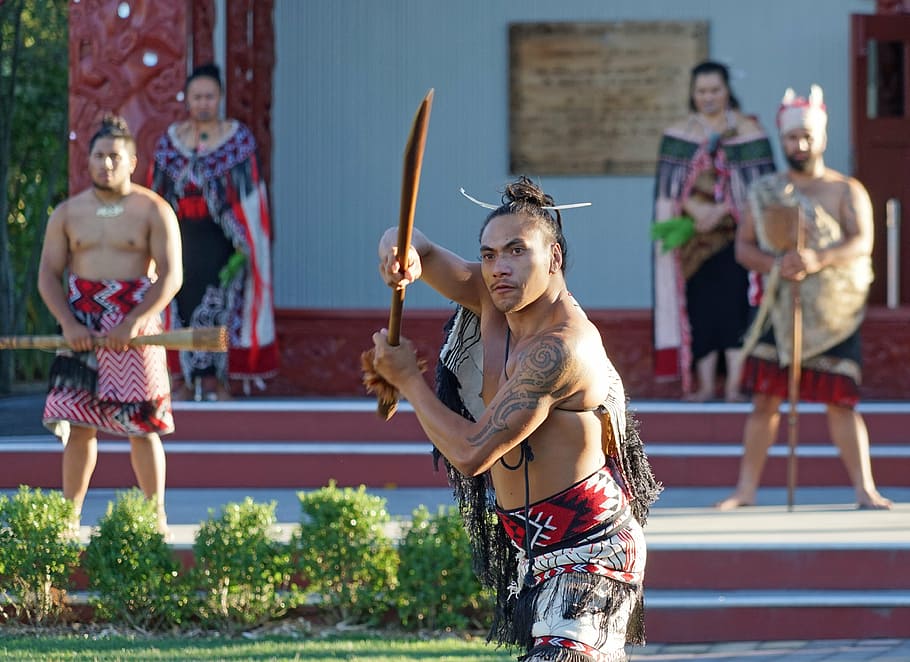 Before the lockdown, did you do much traveling in the country and around the region? If so, what again has impressed you? What lasting memories do you think you will take with you when you leave?
During our time here, we have had the opportunity to travel to a number of incredible places in Thailand, including Chiang Mai, Ayutthaya, Chiang Rai, Phuket, Kanchanaburi, Khon Kaen, Pattani, Hat Yai, Yala, Koh Samet and Hua Hin. We still have many more places we want to visit when we are able to resume travelling safely, but we already have some very positive impressions of the people and the country. Thai people are incredibly warm, friendly and dignified. As I mentioned before, we have been welcomed warmly everywhere we have travelled and been moved by the friendliness and generous hospitality of those we have met. The natural beauty and diversity of Thailand are breath-taking. Whether it is the deep history of Ayutthaya, the stunning forests and rivers of Chiang Rai, Kanchanaburi and Chiang Mai and the pristine beaches and islands, you can't help but be mesmerised by the natural beauty of the country.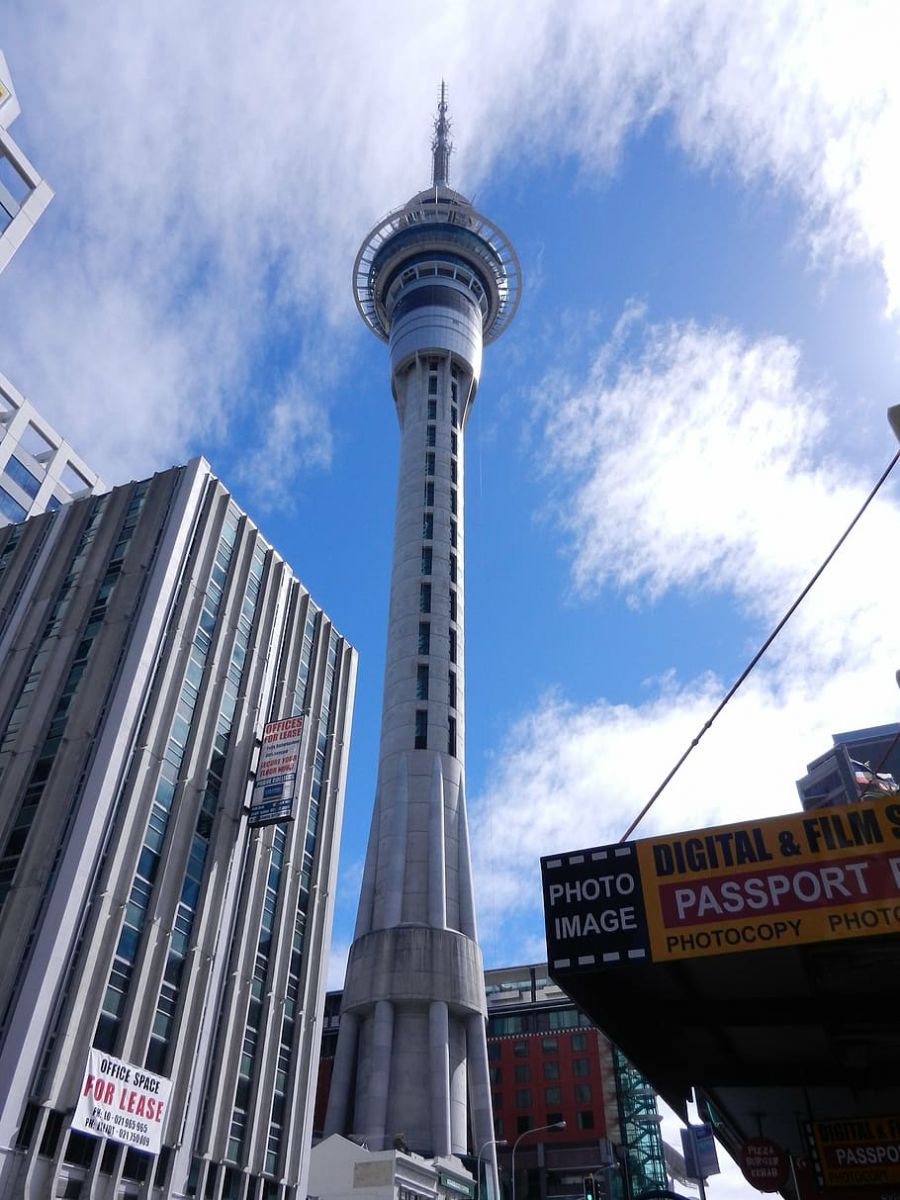 Bangkok is an amazing, vibrant and intense city. We love it – though maybe not the traffic! The people, neighbourhoods, restaurants, temples, palaces and bustling life of this huge city are always exciting. For us, it is especially fascinating given our entire country only has around five million people. And we love the Chao Phraya and watching the river alive with life and commerce. With so much diversity in culture, art, religion and cuisine in Thailand, we are always learning and experiencing new things, even when we return to places more than once. This is one of the most rewarding aspects of my role.
I am also accredited to Cambodia and the Lao PDR, and we are lucky to have been able to visit such incredible places in both countries such as Siem Reap and Angkor Wat, Luang Prabang and Xiang Khoang, to name just a few.
"Elite Plus Magazine" ( June / July 2020 Issue) Available***
- Where to get your own books:
At every branch of ***Asia book Stores***
or contacts Line: @eliteplusmagazine