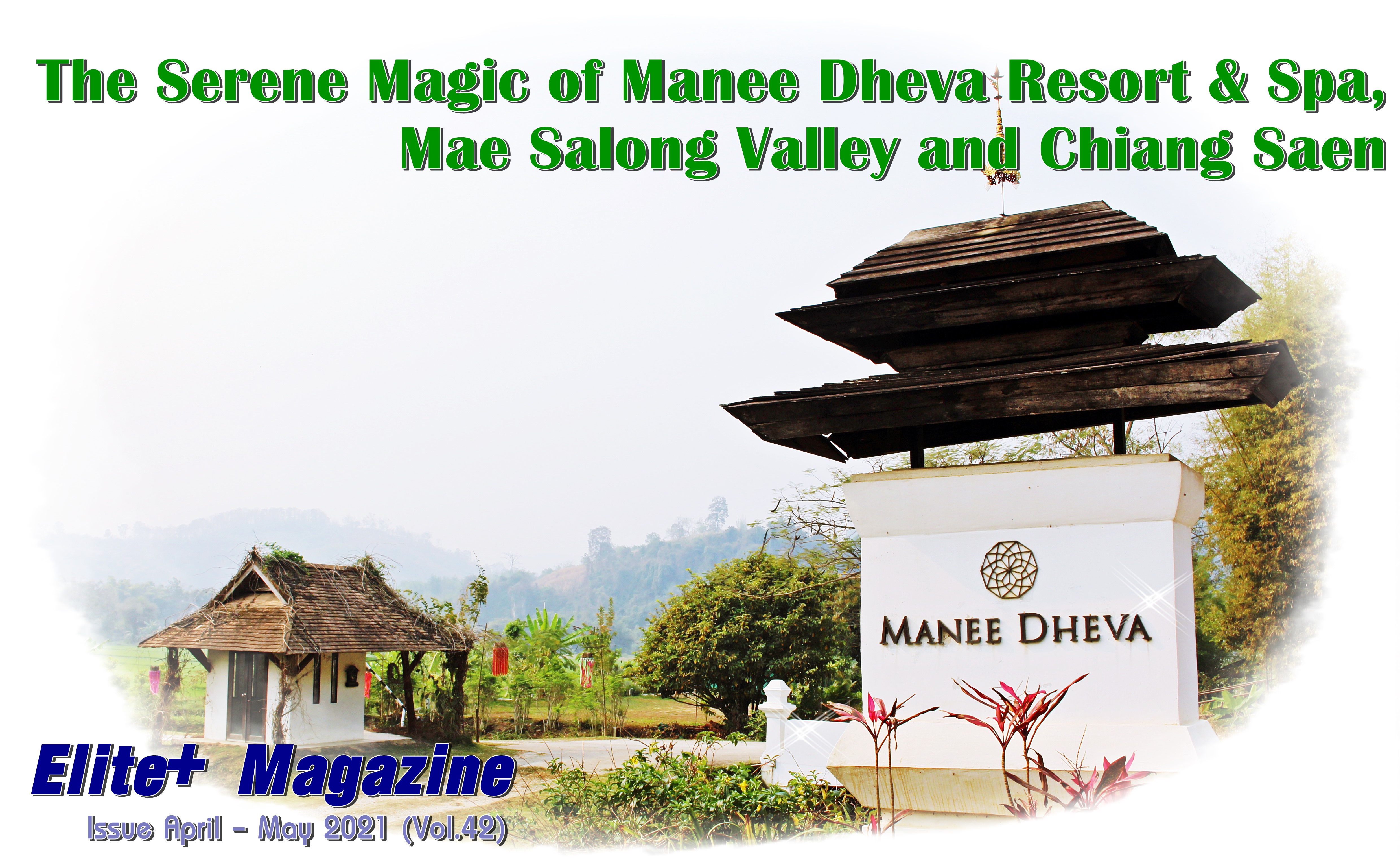 By: Elite+ Editorial Team
The scenery is breath-taking, while the drive can keep you holding your breath. The trip from Chiang Rai International Airport to the town centre of Mae Chan district is an easy 30 minutes along the four-lane Asian Highway Route 1, which you can actually take all the way from Singapore if you have the time and inclination. But once you make the turn onto Highway 1130, you enter an entirely different terrain, Thailand's northern alpine territory.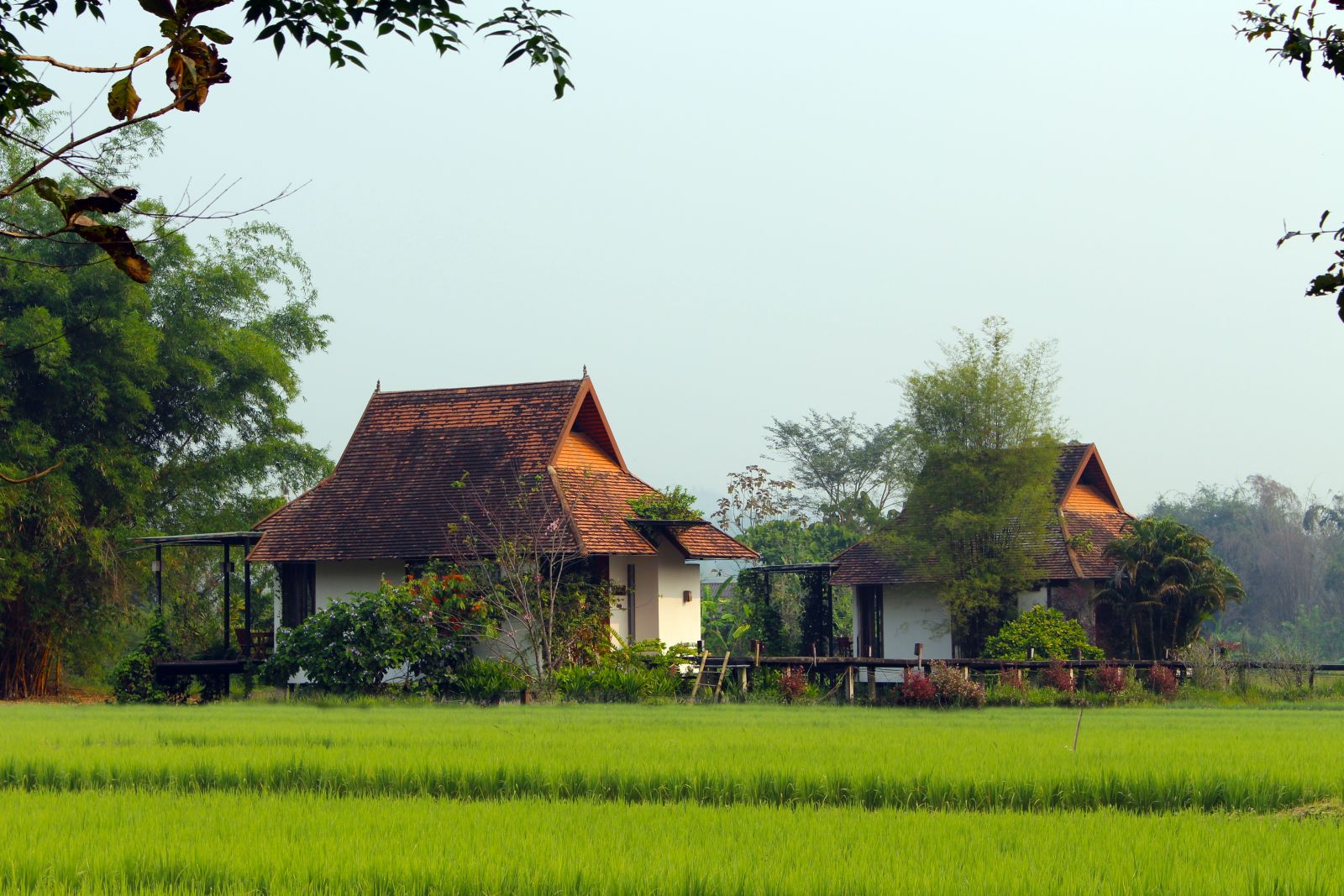 Now, as the road begins to twist and turn, you might feel like you're skiing an exciting slalom course while watching from above are majestic peaks and soaring birds of prey. The road will then soften some as you weave through fertile foothills of rolling tea plantations and towering teak forests with rushing streams running parallel to the road, feeding lush, emerald green rice paddies soon to transform into a golden hue as the harvest time approaches.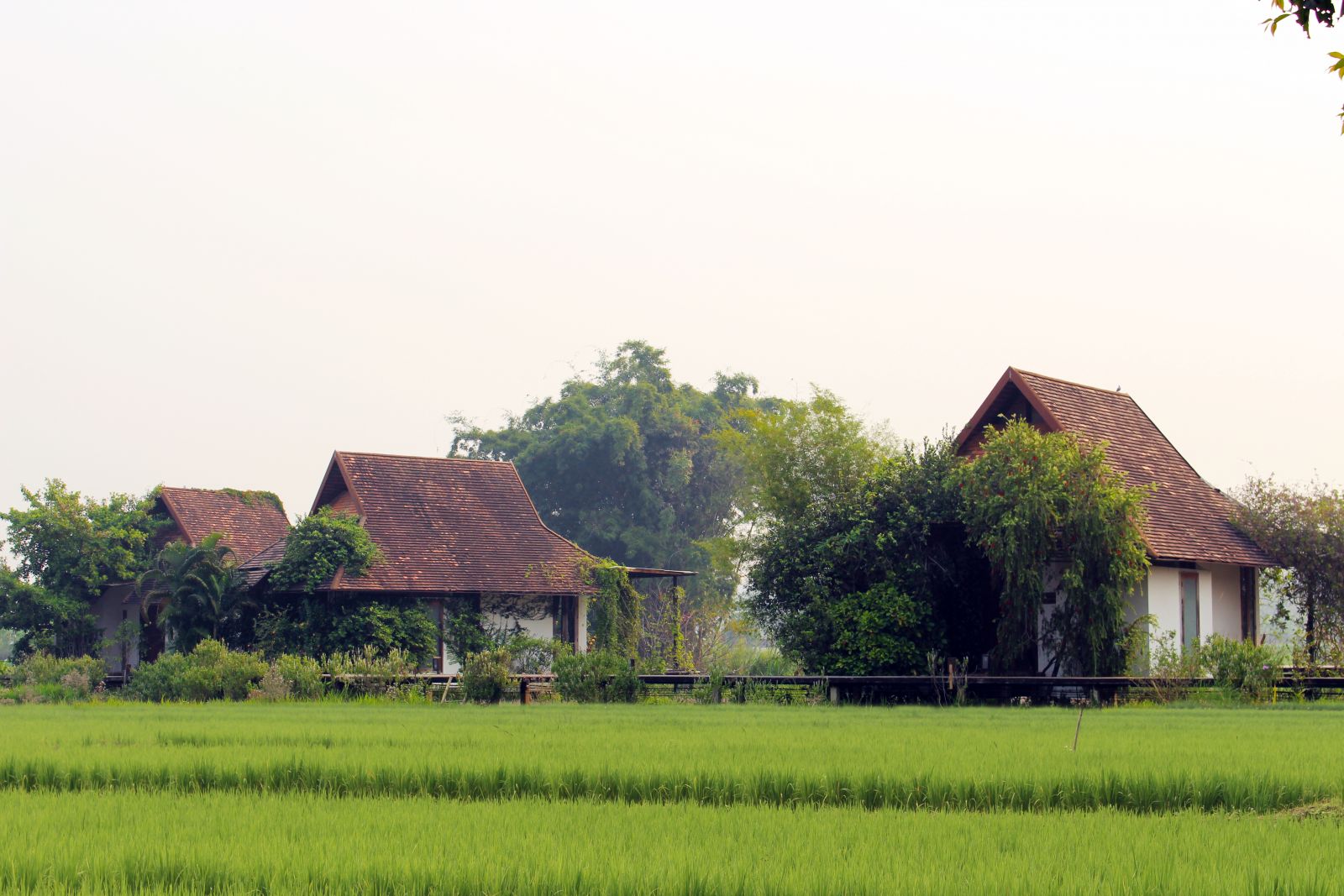 As you drive over one more crest, you will begin to see what appears to be an ancient Lanna palace in the mist rising above verdant rice paddy with a village of just 10 white stucco villas with traditional red tile peaked roofs just behind.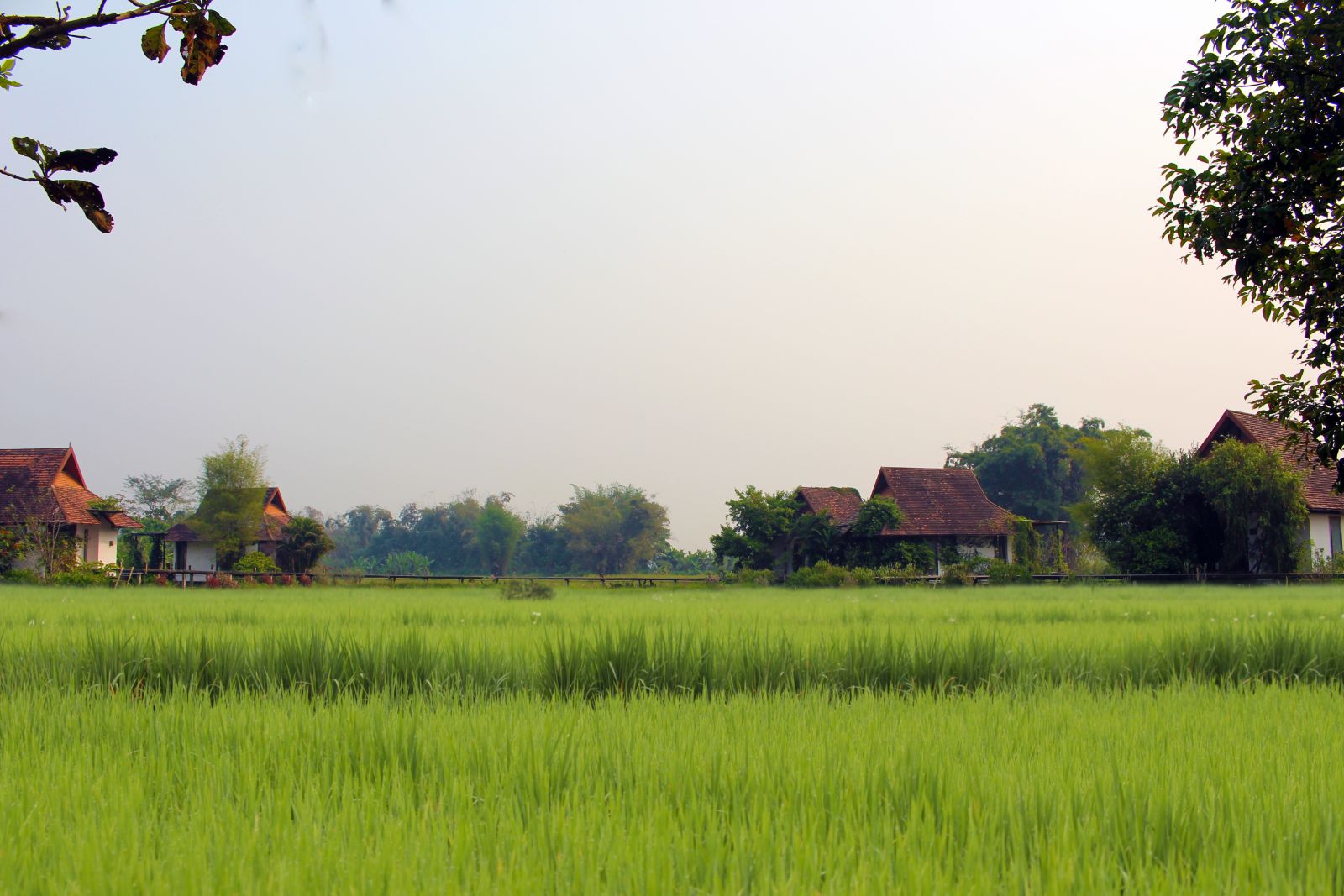 You have now arrived at Manee Dheva Resort & Spa set in the very picturesque Mae Salong Valley. The entire trip took just 45 minutes in all, yet, you will feel like you have left the hectic chaos of the modern world as you discover this magical retreat, where time feels like it has been slowed 10-fold.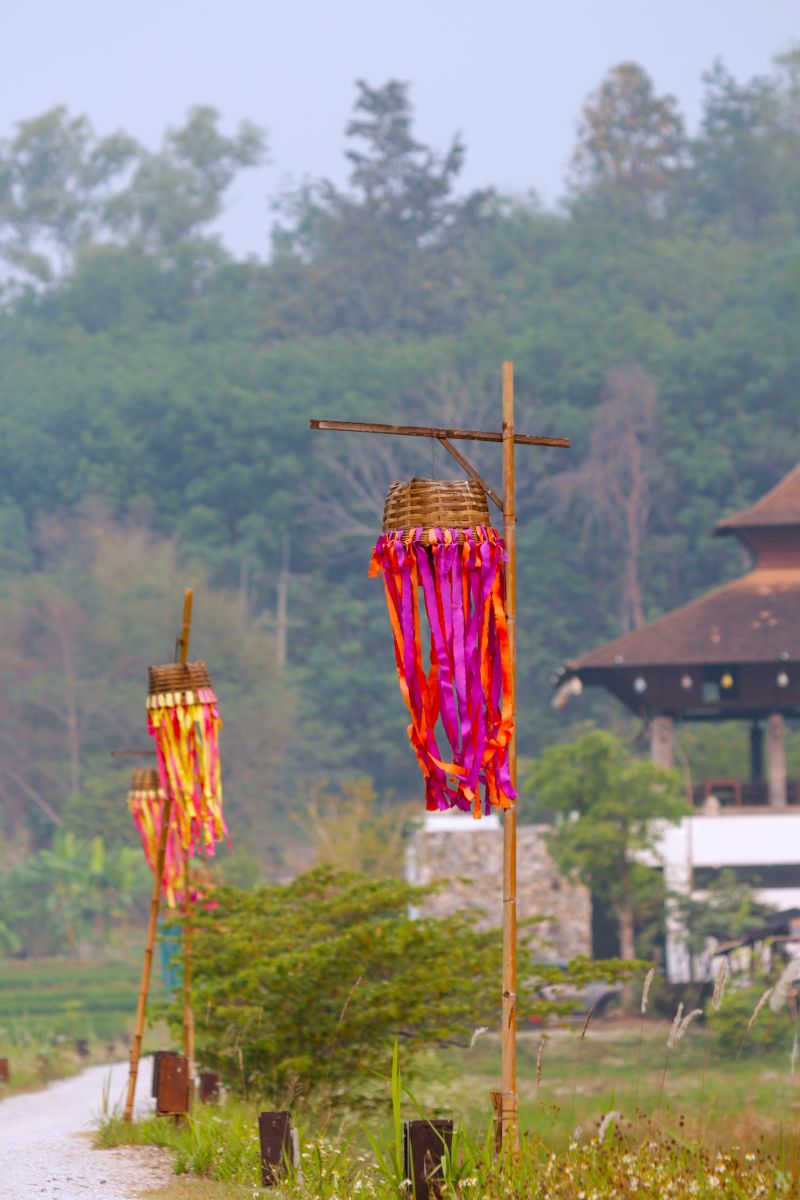 As you climb the steps bordered by beautiful stone masonry, you might feel like you are ascending to heaven, or the home of a "Precious Angle", a translation for Manee Dheva. Up above are two meticulously built teak open pavilions, or salas, with contrasting yet harmonizing roof designs. The posts upon which the gables rest are mammoth teak timbers, which hundreds of years ago stood tall and proud in the northern forests. The intricate ceiling frameworks of rafters, purlins, collars and ridge posts are like a mesmerizing sculpture.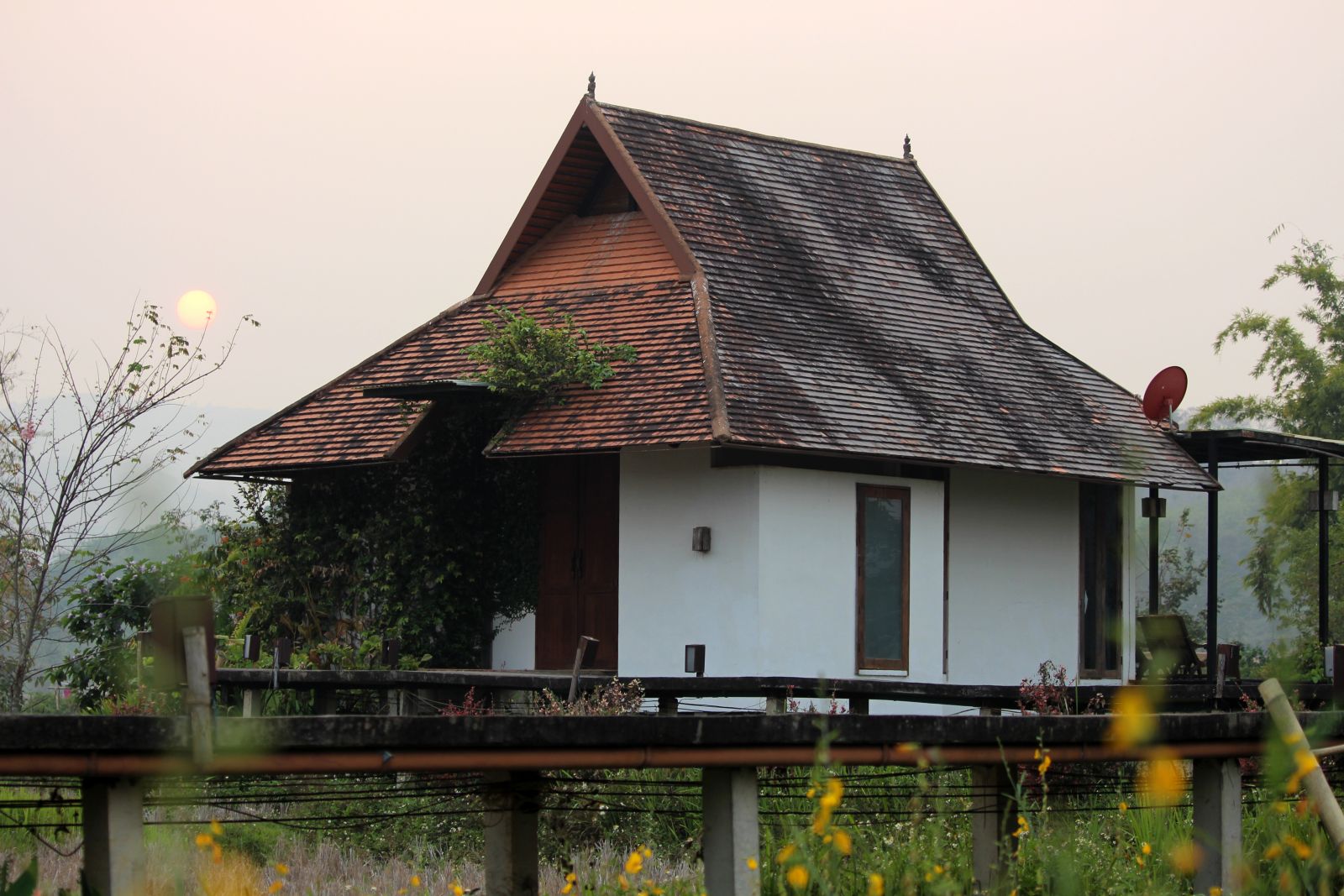 The larger of the two salas serves as the dining room with massive teak tables, each made from a single plank cut from the trunk of fallen tree. Then there are comfortable cushioned seating or long wooden benches. The second sala has been designed as a cosy lounge with a long bar running the length of the far side of the space and comfortable, high back bar stools with the remainder of the room a selection of different sets of stylish, wicker, rattan furnishings to accommodate loving couples and small, intimate groups. Both pavilions are built on wooden platforms, the dark floors made with planks from old, traditional teak homes. The entire upper deck is then completed with a soothing, cool terracotta tile.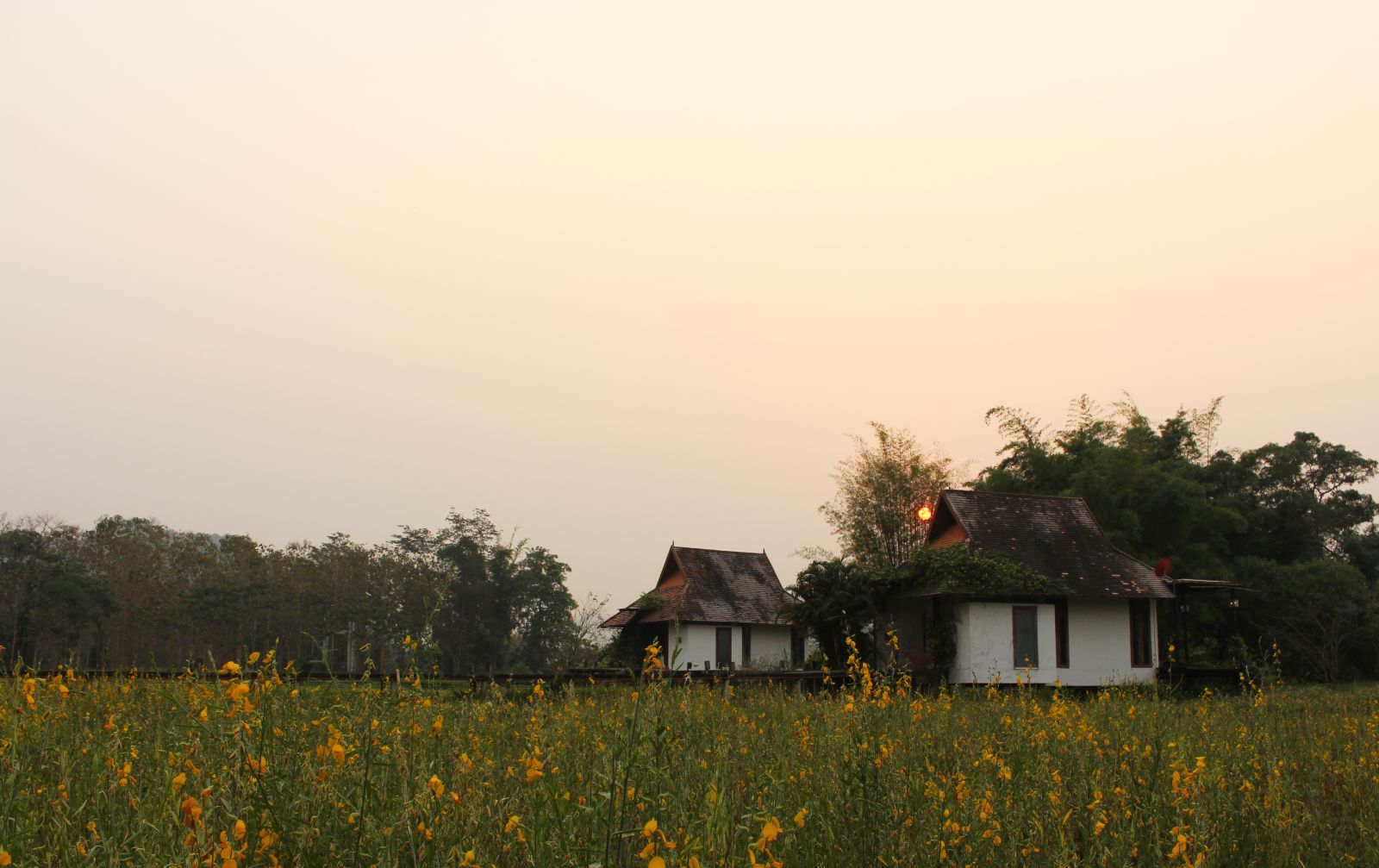 Beside the dining pavilion is a wading or reflecting pool mirroring the surrounding greenery and teak structures, and a few steps to below bring you to a beautiful infinity pool set into a white tile deck with a white stucco bathhouse that all together reminds one of a Greek island escape.
A short walk from this resort headquarters will bring you to the village of 10 cottages, all built above and in the midst of serene, lush rice paddy and connected by a winding bridge walkway.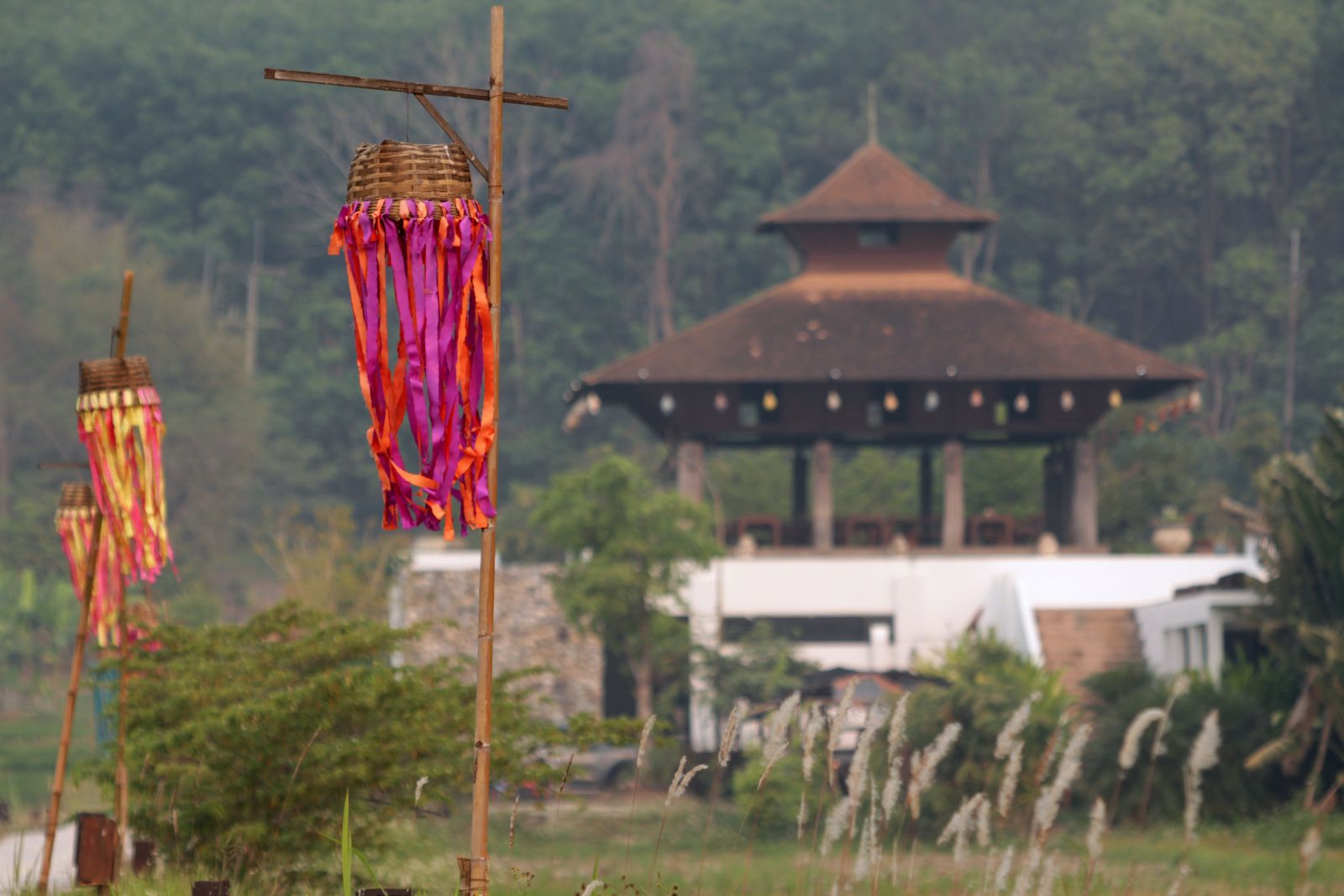 Each of the spacious villas, a blend of contemporary Thai design and French-influenced décor, has been situated to afford utmost privacy. Once you enter through the tall, traditional wooden doors, you encounter a very elegant and luxurious personal retreat appointed with a full range of modern amenities. The main room, or bedroom, has the most comfortable king size or twin beds facing floor to ceiling glass doors that fold back onto a very private veranda with stunning views of the growing paddy and other blooming foliage. You can also hear the sweet serenade of birds singing and the wind caressing the greenery. There is a large flatscreen TV and high-speed WiFi available. The glass-walled bathroom with tub and soothing shower makes you feel as one with your surroundings, and then there is a separate dressing room that has a refrigerator and coffee and tea making paraphernalia.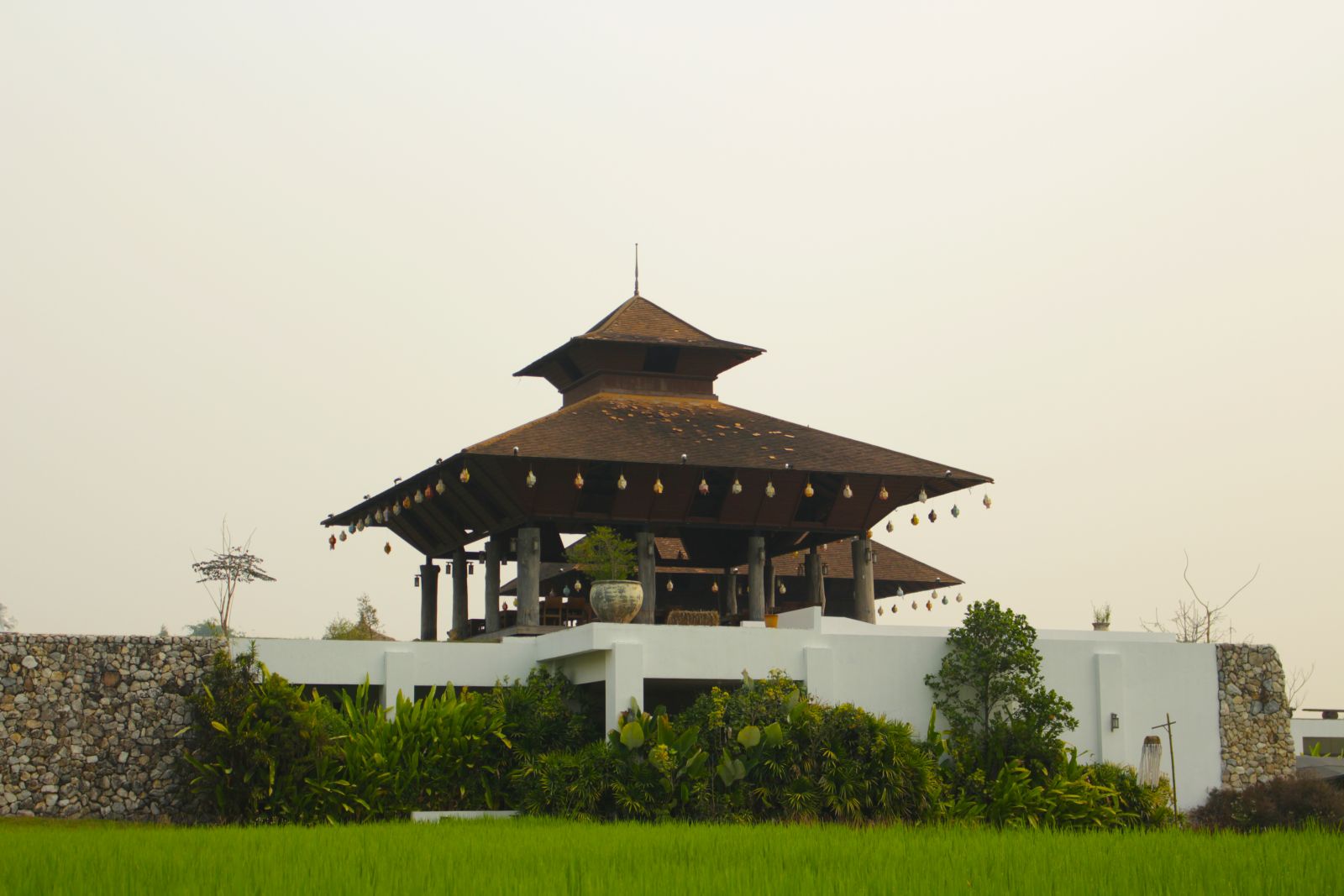 When it comes to dining, the Manee Dheva employs a Chiang Rai native, gourmet chef who has spent many years cooking for Thai ambassadors and their guests at Thai embassies in China, Japan and Denmark, to name a few of his postings. Thus, the cuisine includes fine Thai, Asian and European dishes, all prepared with organic, locally grown ingredients.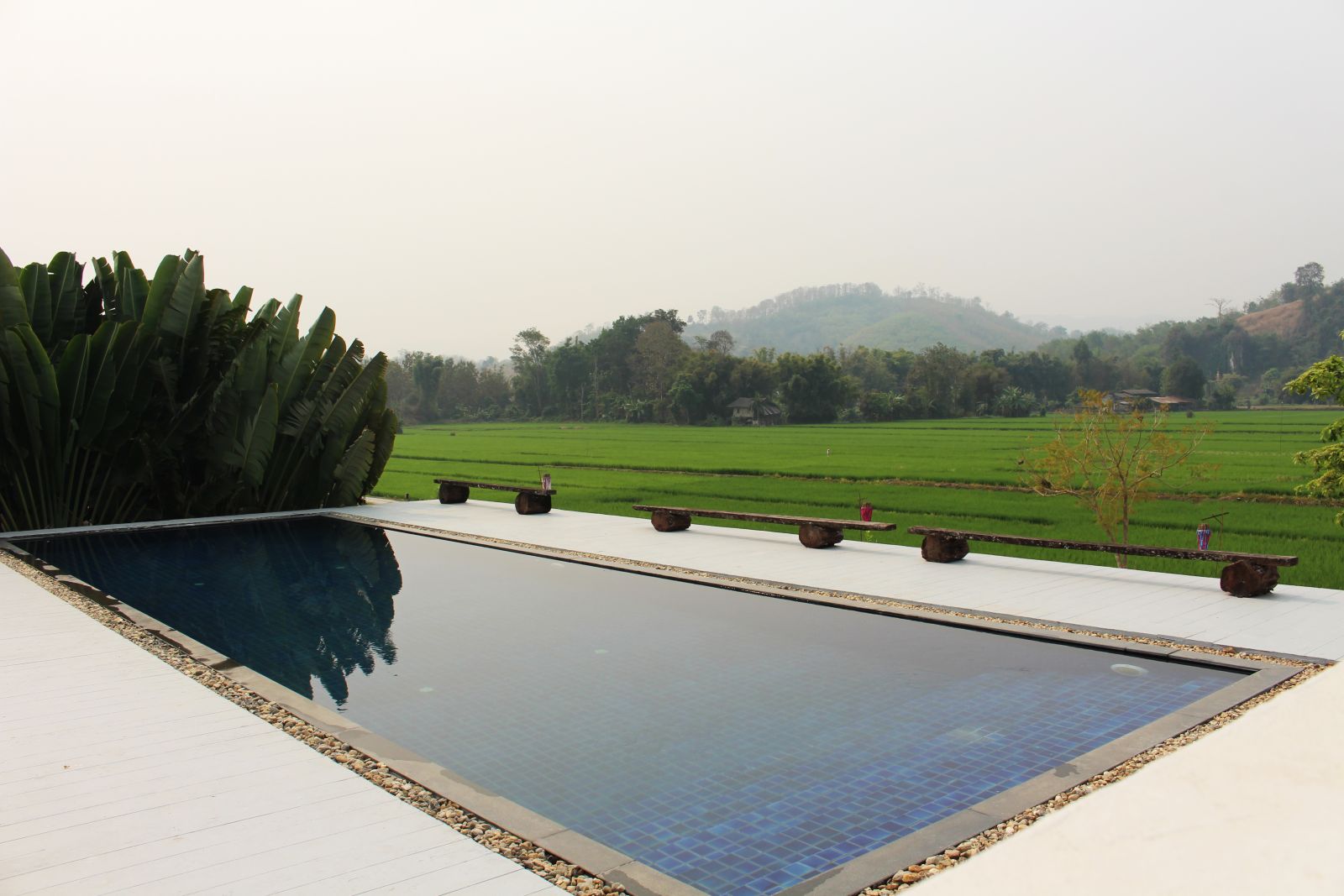 For those who want to be pampered a little, there is the small Appamanya spa offering traditional Thai massage reached by walking through beautifully landscaped gardens, which make it easy to understand why many guests are left in a quandary, asking themselves, "Should I stay or should I go?" as Manee Dheva is a very complete, luxury hideaway, but there is still so much to explore and experience in the nearby vicinity.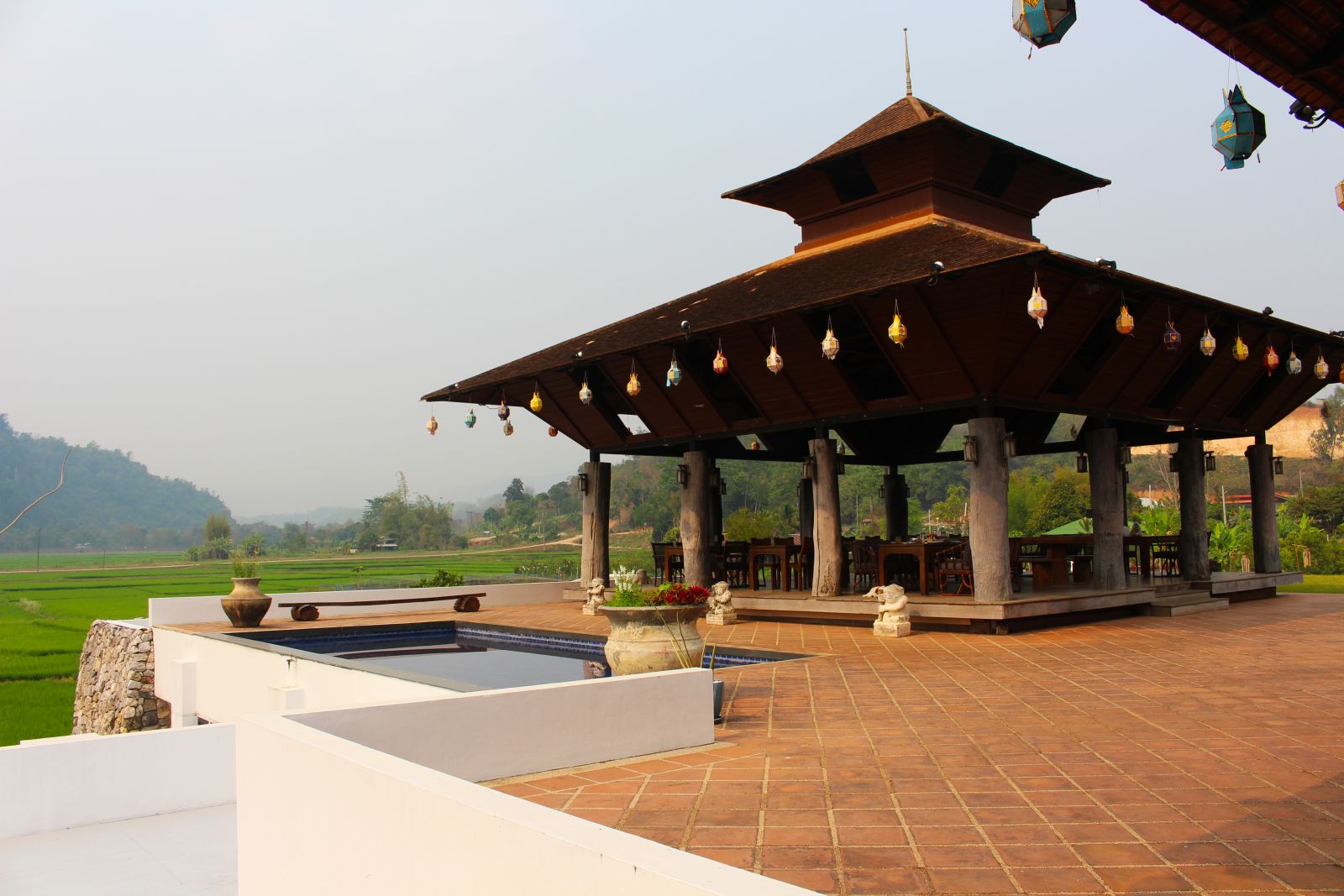 First, just 3.2 kilometres, or a 10-minute drive away, is the now quite famous Choui Fong Tea Plantation with its two tea houses set on hilltops amidst the sprawling slopes of tea plants being grown in descending lots. Here you can enjoy wonderful blends of Oolong and Jasmine teas as well as other beverages and foods on the wide verandas or in the stylish, spacious air-conditioned cafés while you take in the stunning views.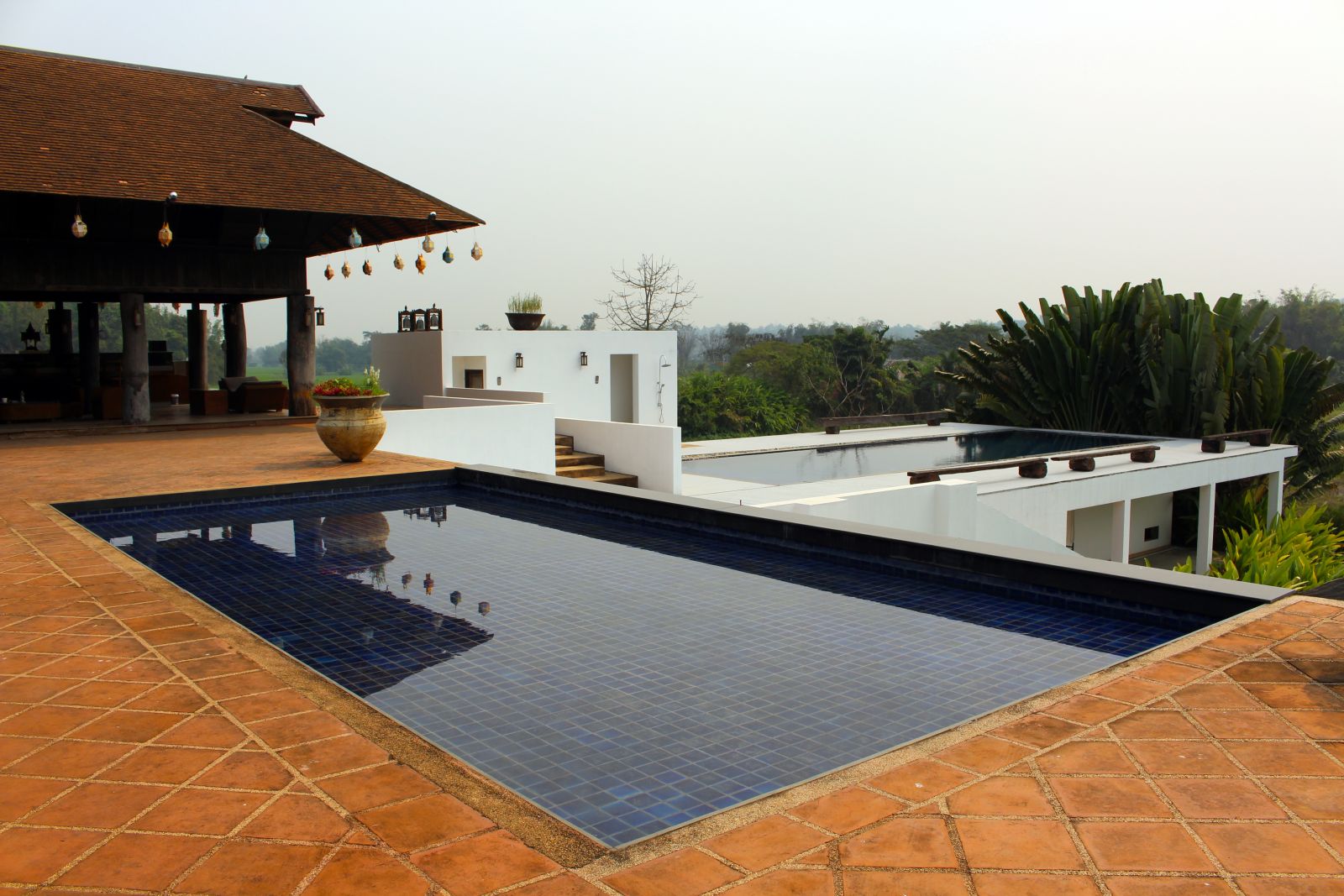 Even closer, just 1.8 kilometres, or five minutes by car, a little longer by bicycle, is Wat Tham Chatumahaphrom Mongkhon Thepmuni where some go to make offerings to the resident Buddhist monks and earn a little merit while others go to explore the cave with its magical, sparkling stalactites and stalagmites. The ancient temple's chapel, sala and other buildings are also quite impressive.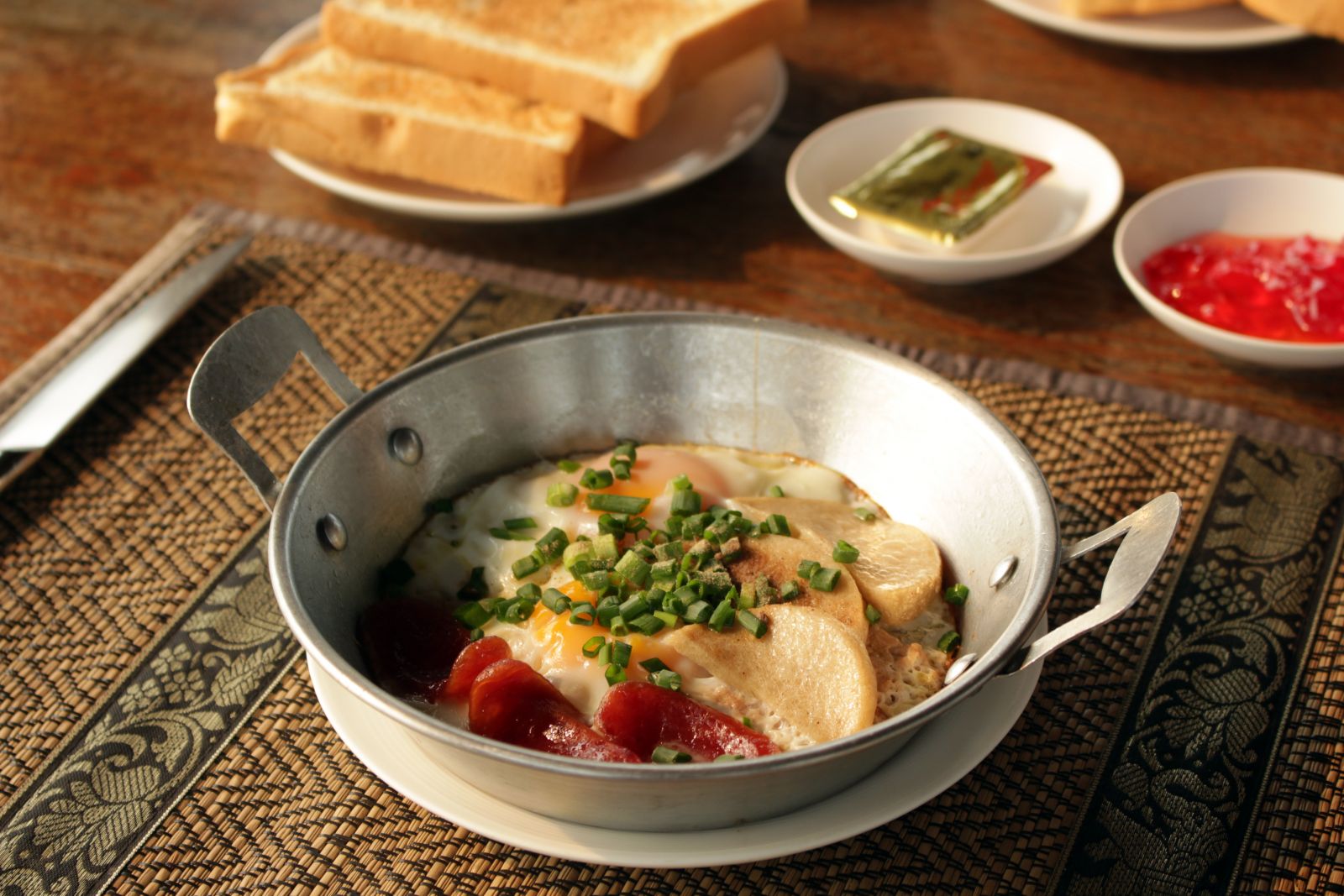 A little further afield is Huay Hin Hot Spring, a good rest stop if you like to bathe in hot mineral waters by a chilling stream on the way to Doi Mae Salong, which takes around an hour to reach. The mountain is now home to a number of hilltribe villages, Akha, Hmong, Muser, Lisu and Yao. At the peak is the village of Santi Kkhiri (Mountain of Peace), which was settled in 1961 by remnants of the Koumintang's 93rd Division that fled Yunnan in southwestern China after losing the civil war to the People's Liberation Army in 1949 and had been in search of a permanent home.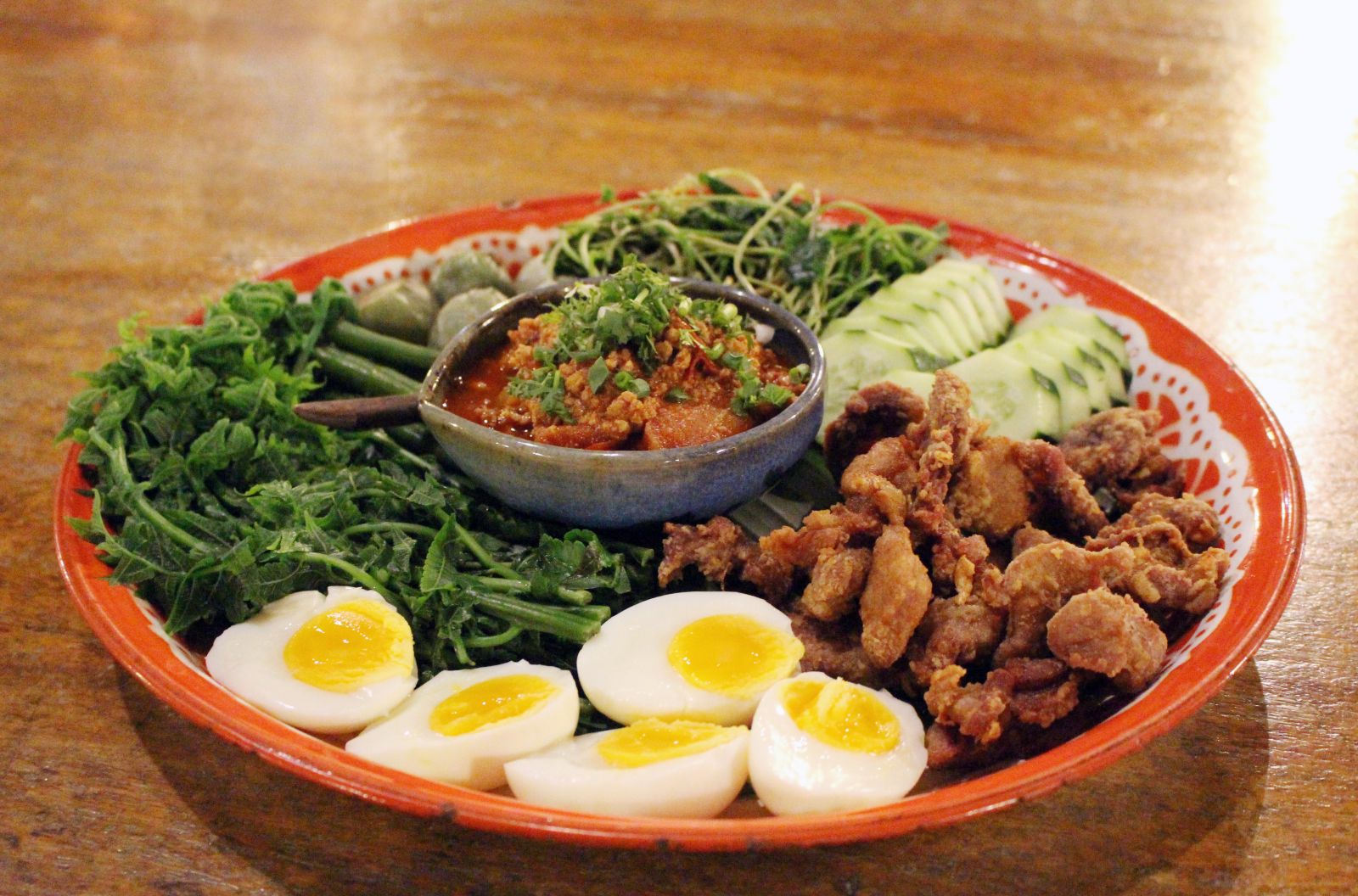 Today, they welcome tourists, offering homestays, as well as sell mouth-watering peaches, fresh produce and delicious teas, which can be enjoyed at one of the many teahouses providing stunning mountain scenery to add to the flavours of the experience. These teas, fruits and vegetables grown here are the results of the opium growing eradication project to provide the inhabitants with a sufficient alternative income and stop the illicit drug trade.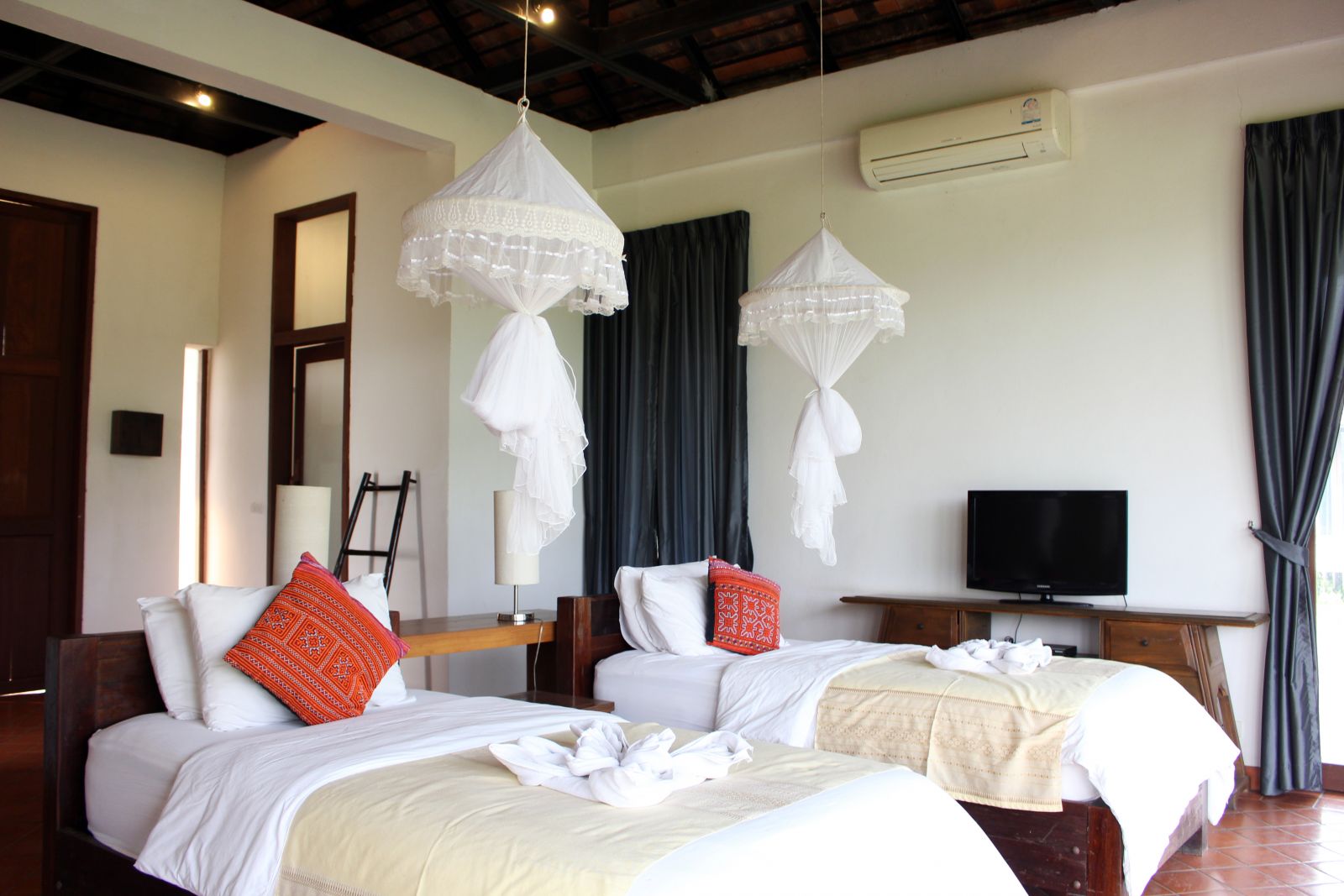 If one heads northeast from Manee Dheva, you will come to Chiang Saen set on the Mekong River and 10 kilometres on you will reach the bend in the river that forms the borders between Thailand, Laos and Myanmar, known as the infamous Golden Triangle. You will realise you are almost there when you see the giant Gold Buddha seated in a position of meditation on a lotus-sculpted pedestal high above a large terrace shaped like a boat. It is said the funds to construct this shrine were donated by gamblers before they headed to a casino in Myanmar or Laos to try their luck or when they returned with their winnings.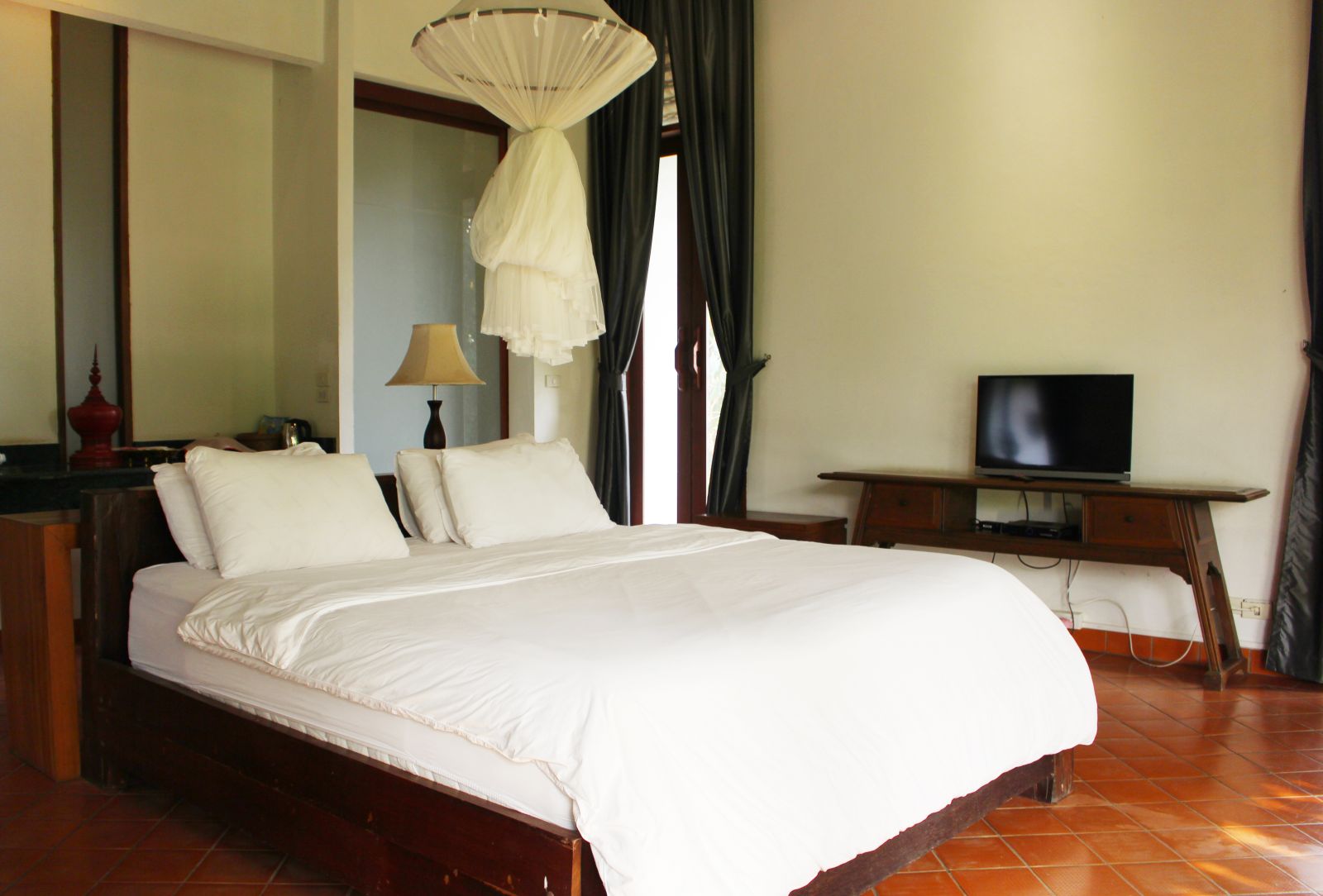 If you don't stop to visit the Old Opium Museum in the town, be sure to visit the Hall of Opium Golden Triangle. While the former offers insight into the long and harsh history of the opium wars in the 19th and 20th centuries, the latter, opened in 2005 and constructed at a cost of USD 10 million, offers interactive and multimedia exhibits entertaining and educational for visitors of any age.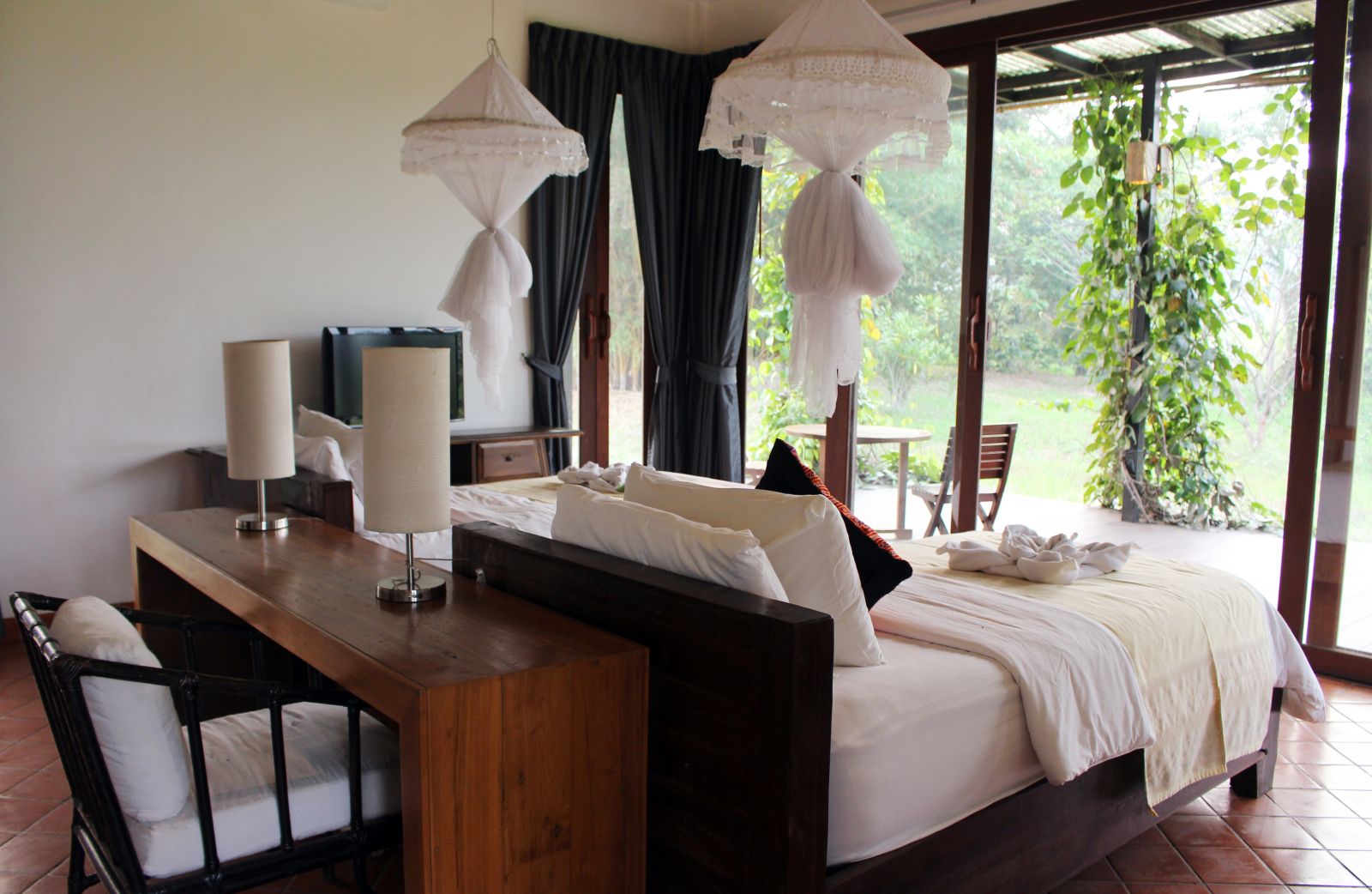 Then there is the collection of very ancient and ornate Buddhist temples in the area. The oldest, Wat Phra That Chom Kitti dates far back to the 10th century and features a bronze covered chedi, pagoda, and has some interesting Lopburi-style Buddha images. Even more impressive is the 13th-century Wat Chedi Luang with a quite beautiful 16th-century chedi.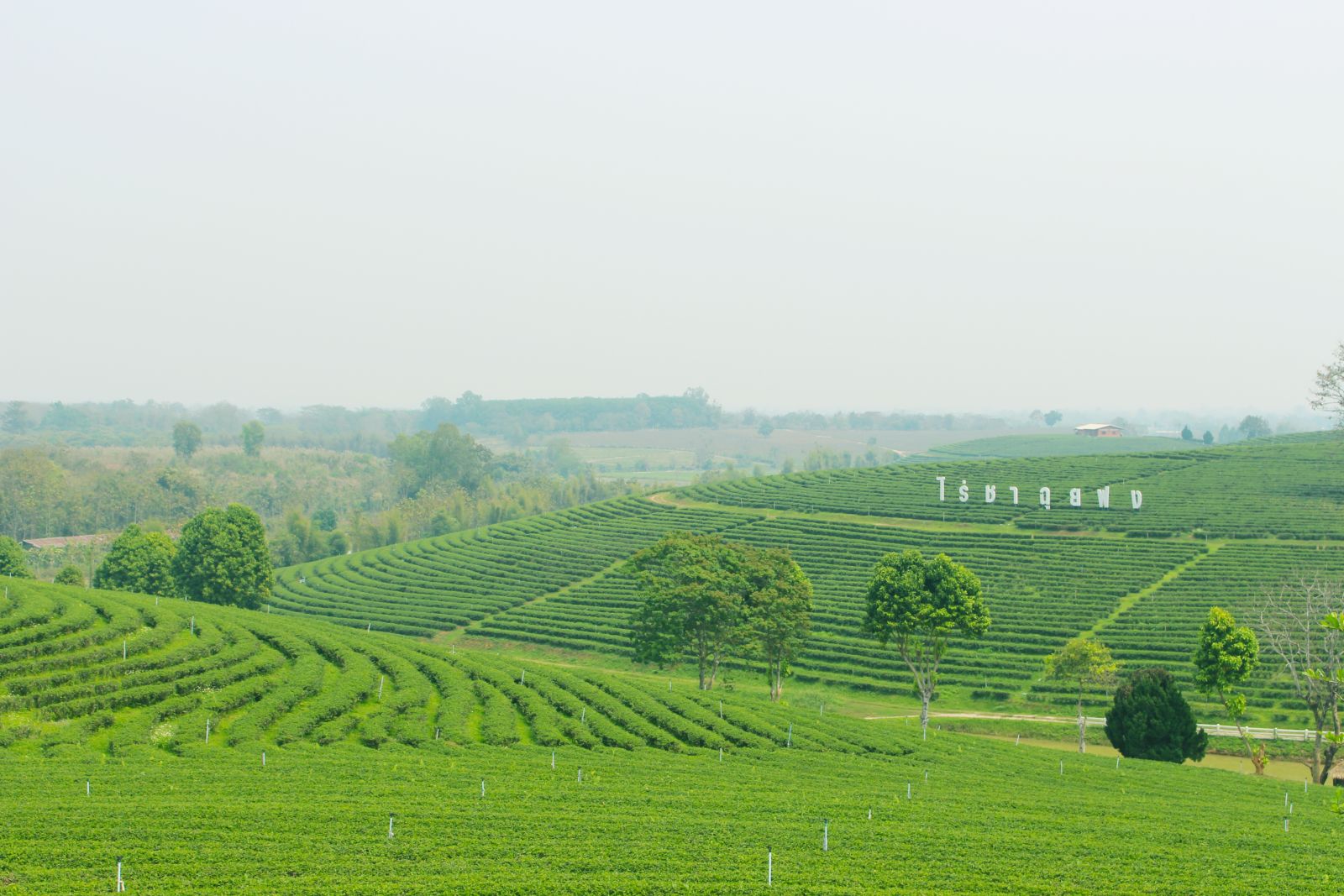 Whatever you decide to do or not do, be sure to stop at the Sriwan riverside restaurant at the north edge of town right by the Sop Ruak, or Golden Triangle as it is known locally, at the confluence where the Ruak River merges with the mighty Mekong. The fish are all freshly caught and delicious. The menu is vast and features many local dishes.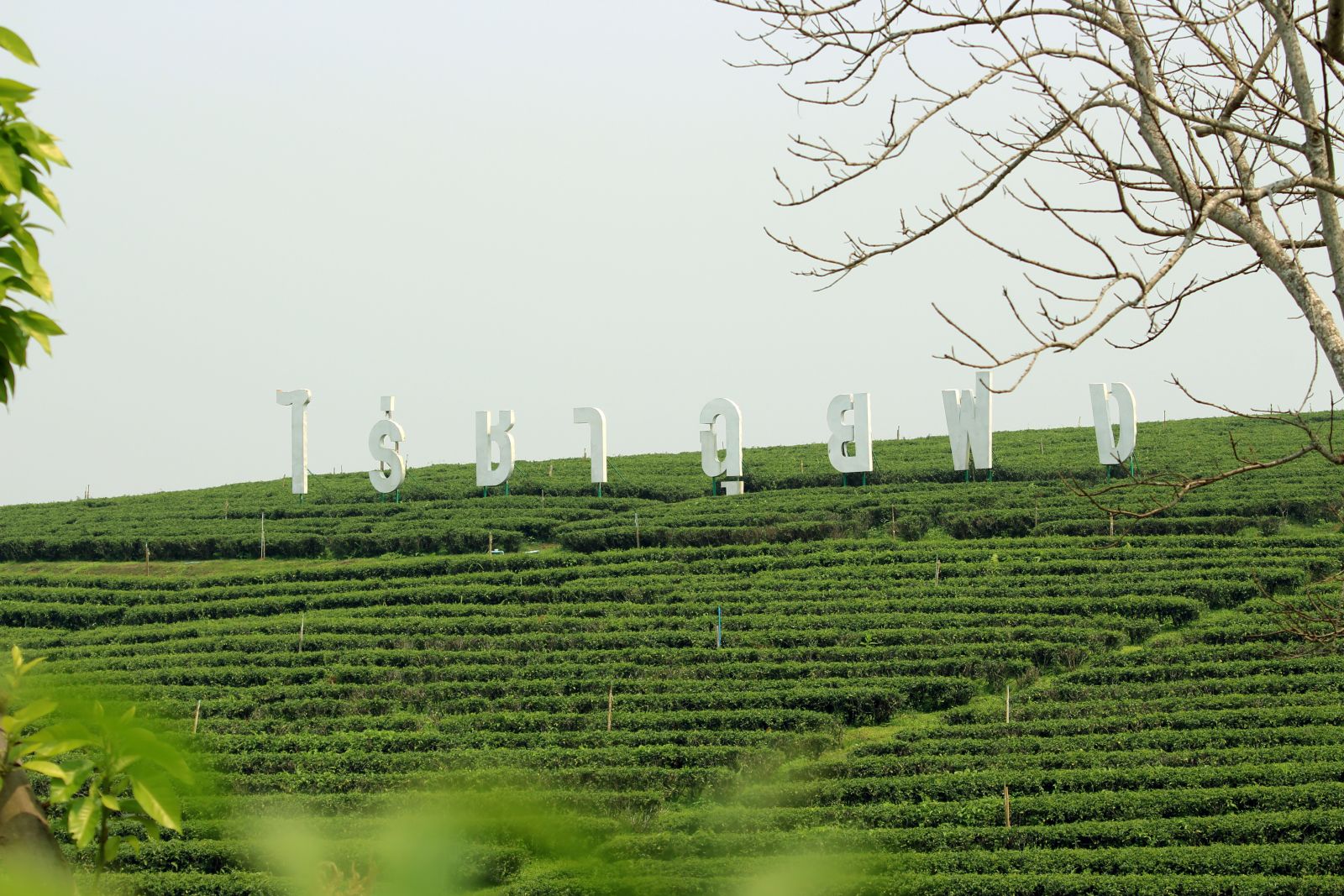 Finally, if the weather is clear, take the roundabout route back to Manee Dheva, spending some time climbing the switchbacks to the peak of Doi Sa-Ngo, formally known as Doi Chang Ngu (Elephant-Snake Mountain). As you reach the peak, you will pass through Akha and Thai Lue hill tribe villages that have been constructing bungalows at the top where visitors can gaze as far as the eye can see, sometimes through a Sea of Mist, upon the Thai, Myanmar and Lao countryside with the bisecting Mekong and Ruak rivers. The scenery is truly spectacular from this vantage point over 700 metres above sea level.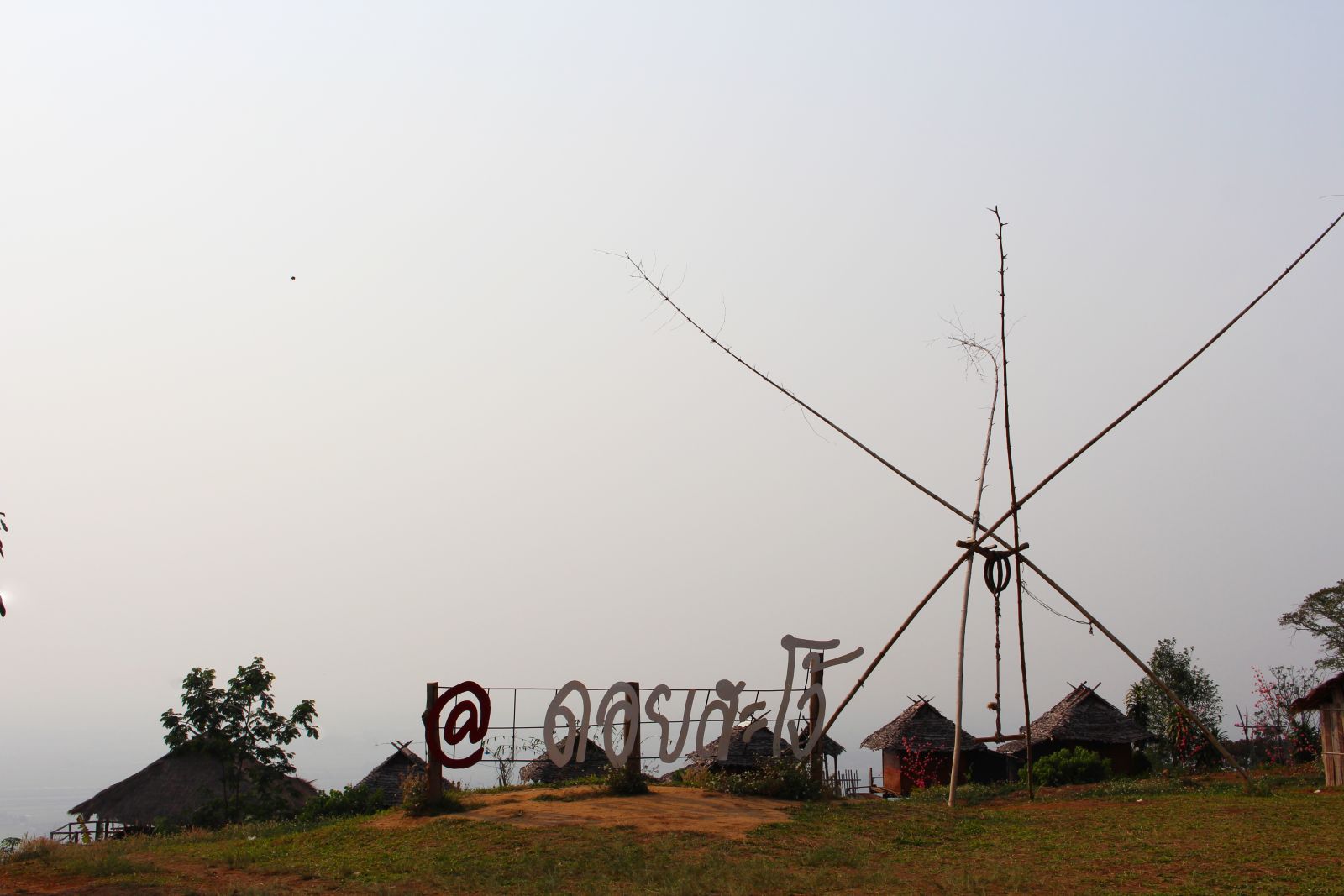 To conclude, it can just be said whether you decide to retreat to the tranquil confines of Manee Dheva Resort & Spa or venture out to discover what awaits nearby and afar, a holiday spent here is certain to be one of your most memorable.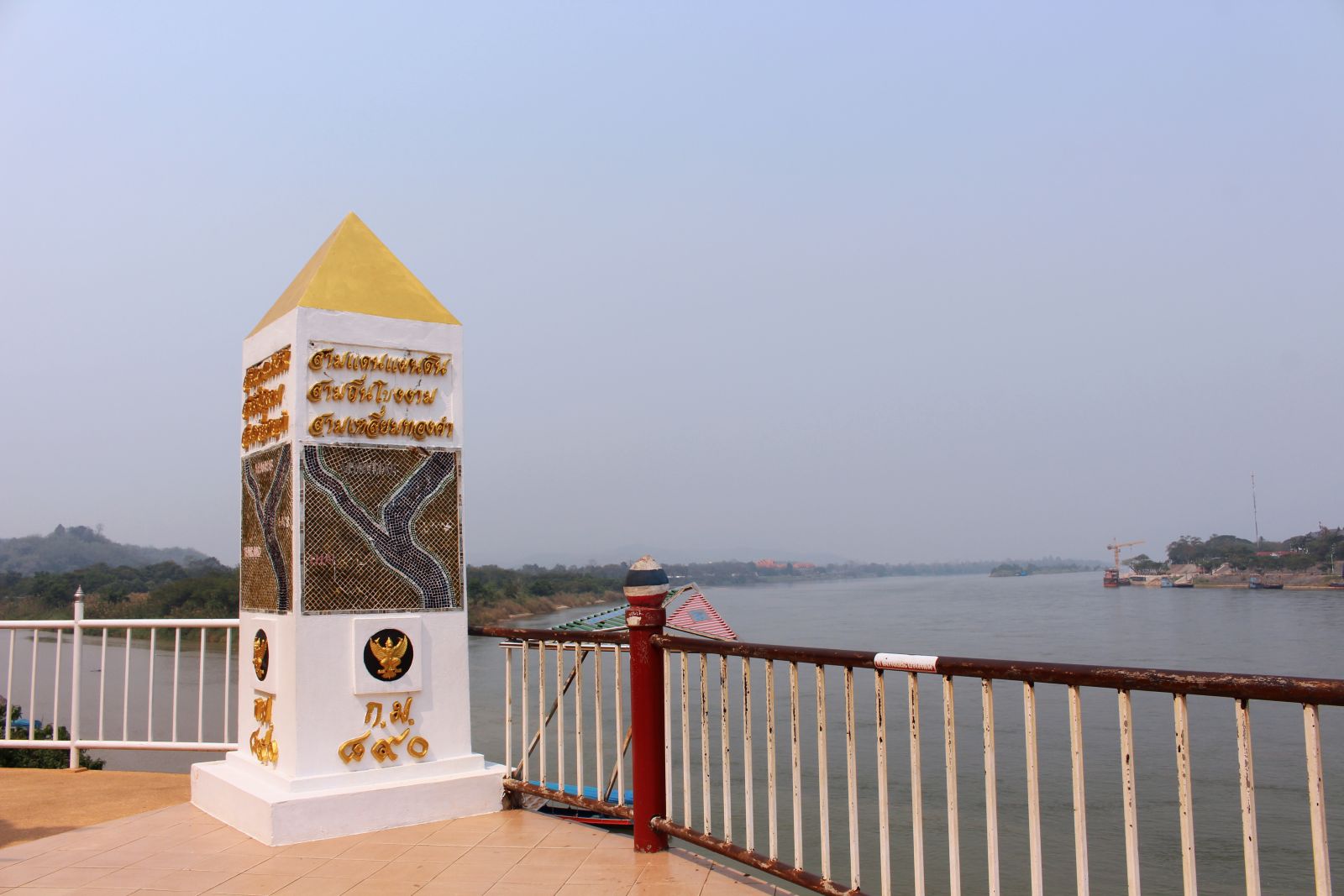 ________________________________
"Elite Plus Magazine" ( No. 42 - April/ May 2021 Issue)
***Available @Asia book Stores***