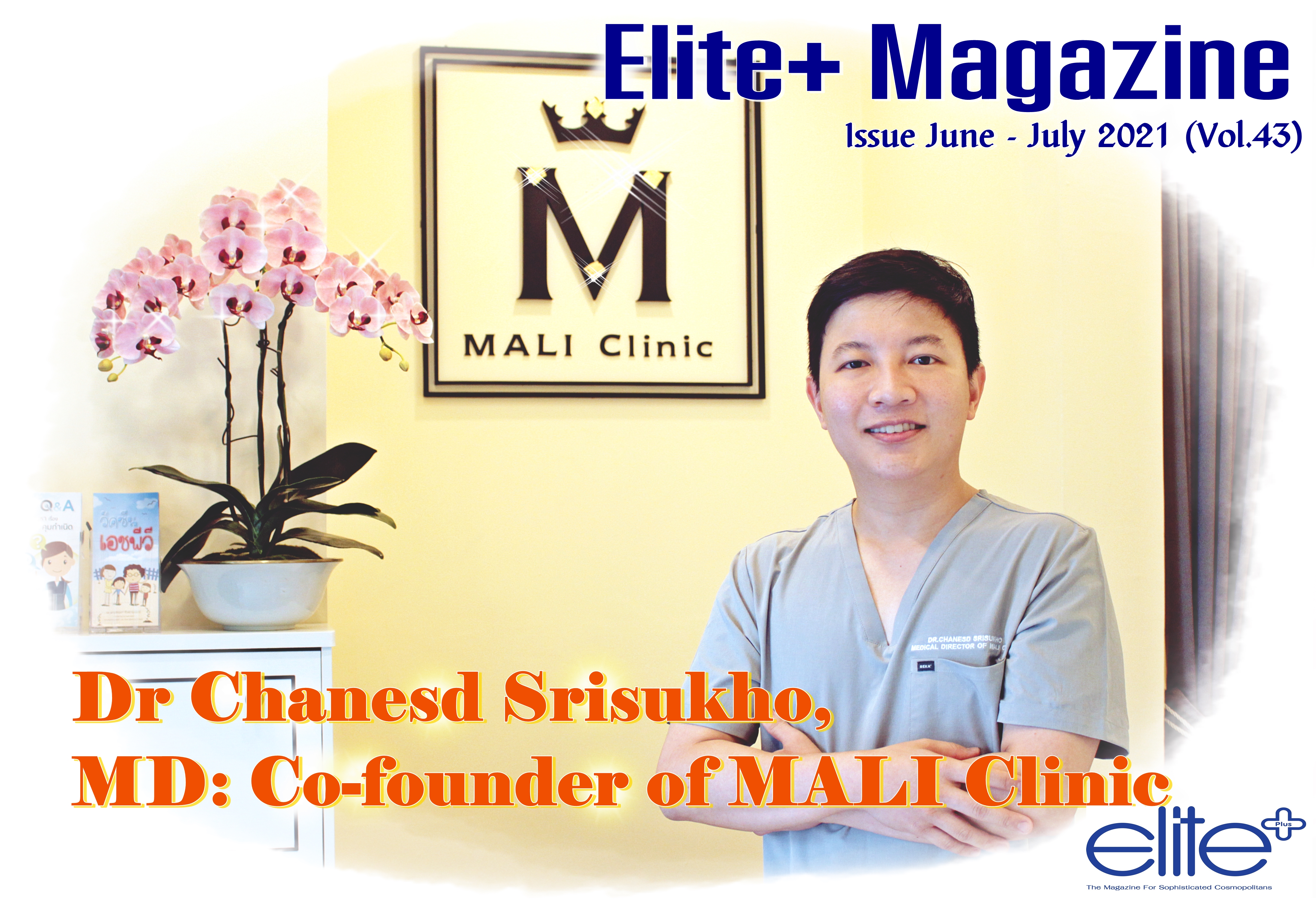 By Elite+ Editorial Team
The son of a father who is a surgeon and mother an obstetrician, Chanesd Srisukho says he was always destined to become a physician. As a youngster he would spend much of his time watching his parents as they treated their patients, and then when he was old enough, he enrolled at Rangsit University where he earned a degree in medicine. He next interned for a year at Phichit Hospital and then, at the recommendation of his father, he chose to specialise in dermatology and pursue a master degree in this field at Mae Fah Luang University Hospital in Bangkok. Following this, had clinical training at the Department of Dermatology and Allergology at Juntendo University in Tokyo.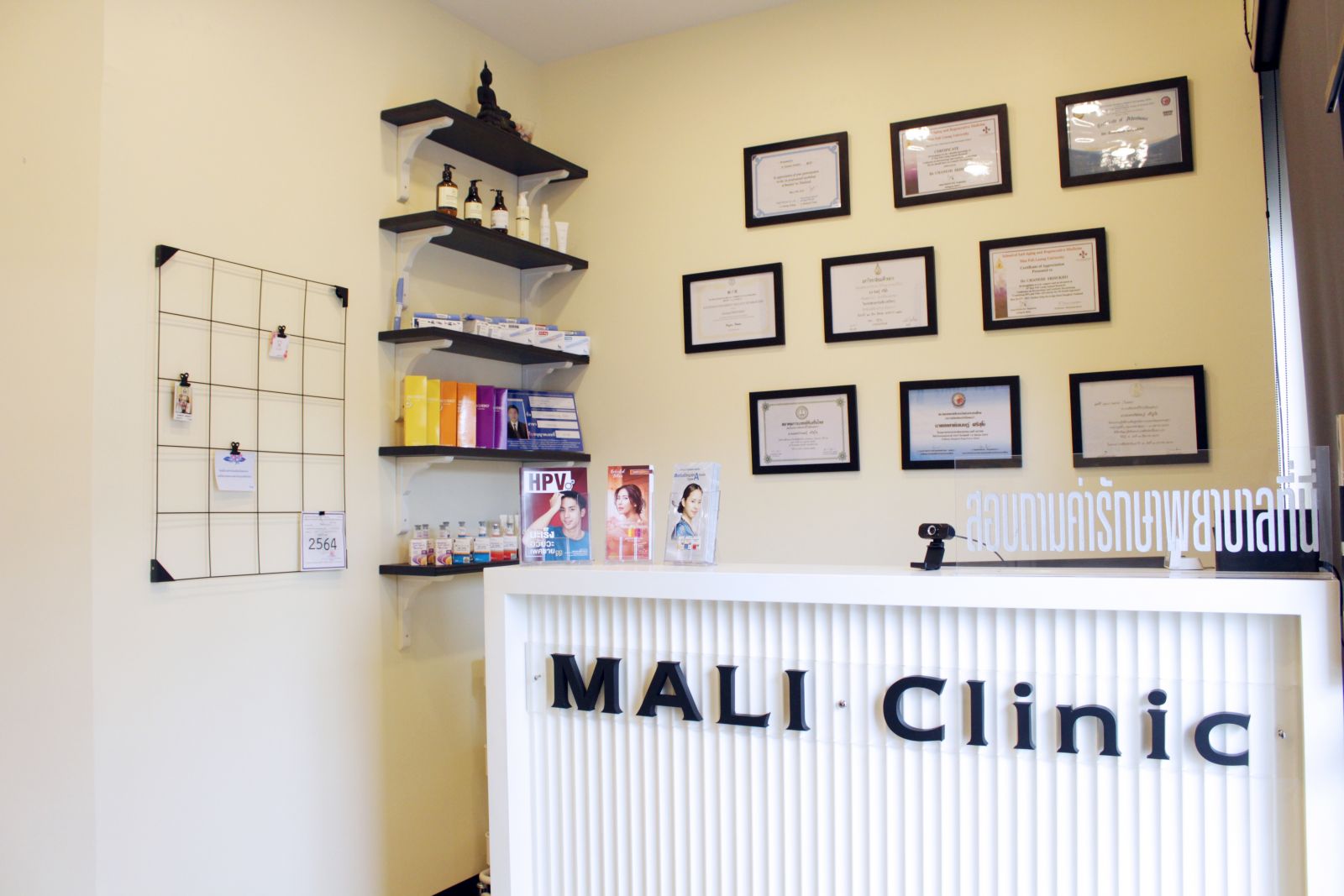 One of the founders of the Association of Thai Aesthetic Physicians, Dr Chanesd, in addition to practicing dermatology and cosmetic surgery, is a general medicine practitioner. He is on the staff of several hospitals, Srisukho in Phichit, Phetcharat in Phetchabun and Mae Fah Luang in Bangkok. Most recently, Dr Chanesd, with his two co-founders, Miss Mali Sornpal Sakulwechpanya, a beauty marketing expert, and Dr Patchara Posrithong, DMD, who specializes in aesthetic dentistry, has opened the MALI Clinic in Silom Soi 3, right in the centre of Bangkok.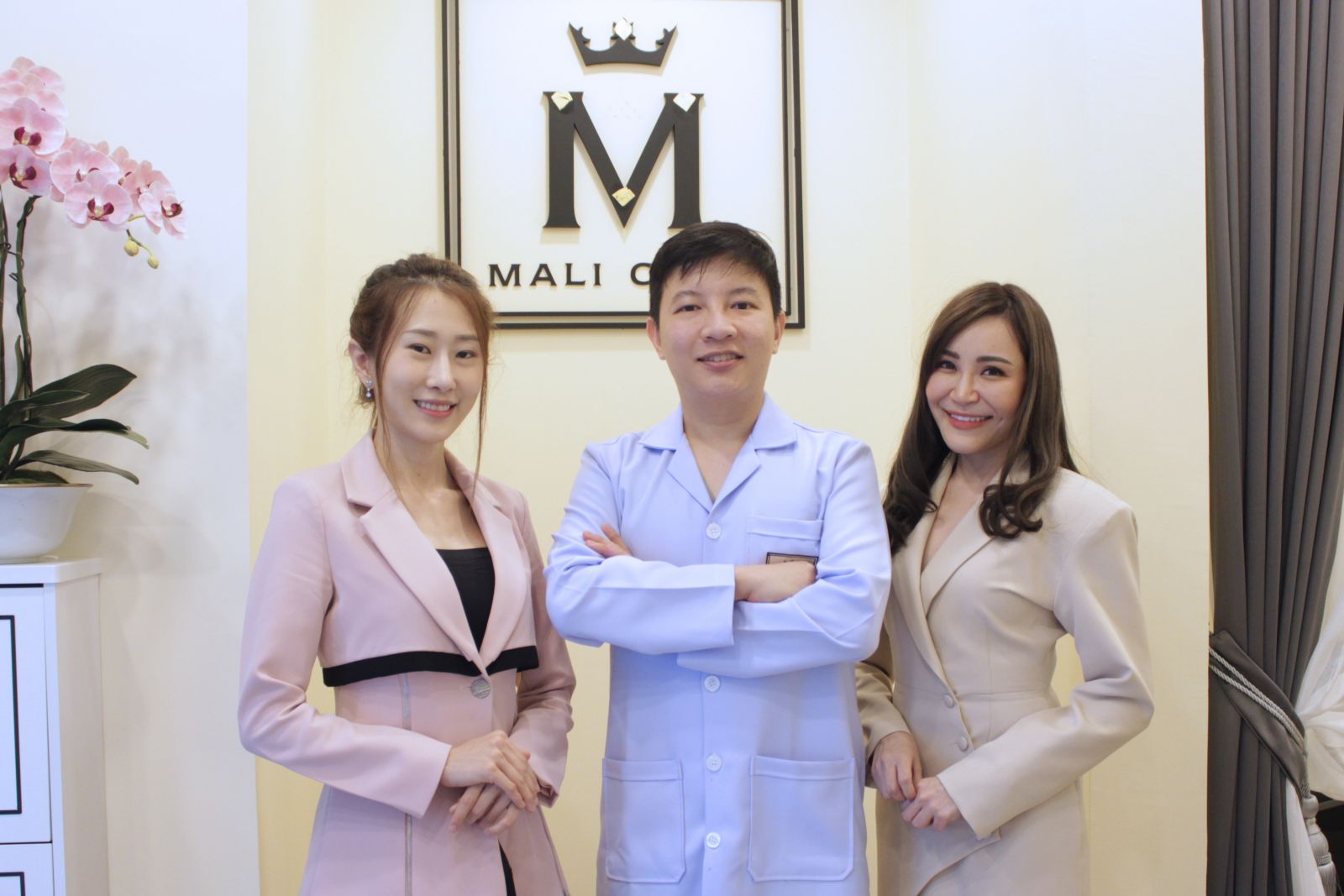 Recently, Dr Chanesd was kind enough to share some of his previous time with Elite+ to discuss this new venture as well as his thoughts on dermatology, beauty and the aesthetic clinic services industry today.
Dr Chanesd began by saying, "First of all, in addition to practicing dermatology to treat patients' skin problems, I conduct cosmetic surgery as well health and beauty treatments that include laser, filler, Botox and weight management. I am also studying new beauty management technologies with the aim to introduce these to Thailand through the MALI Clinic.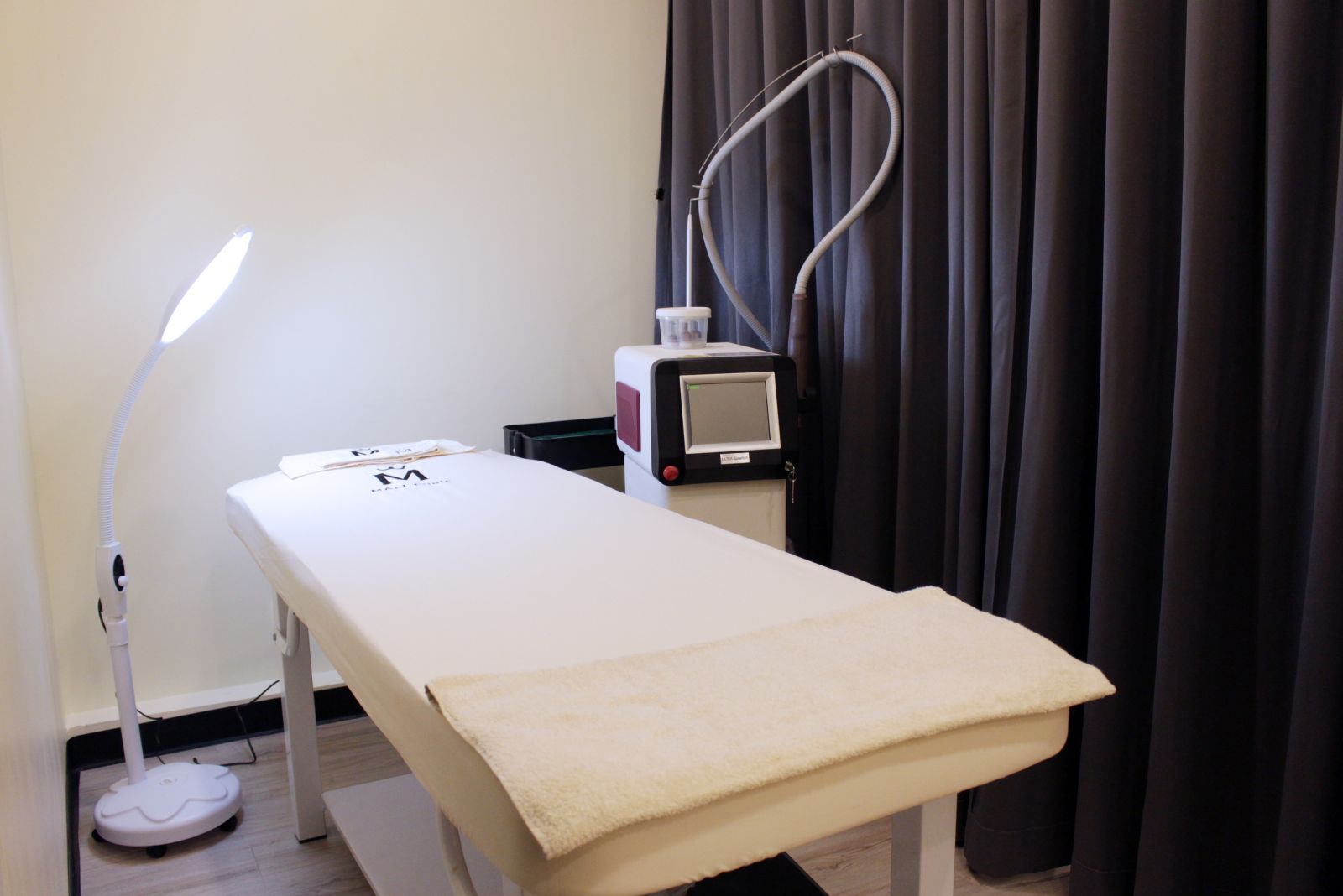 "While we might be new, our staff are all well-experienced with up to 10 years practicing their specialty. At the MALI Clinic, we believe that beauty is not just reflected on the skin's surface, but is also dependent on an individual's internal health. Our team of specialist physicians and dentists as well as beauty practitioners and support staff all adhere to the belief that to look beautiful, a person must also feel beautiful, and this is achieved working from both the outside in and inside out.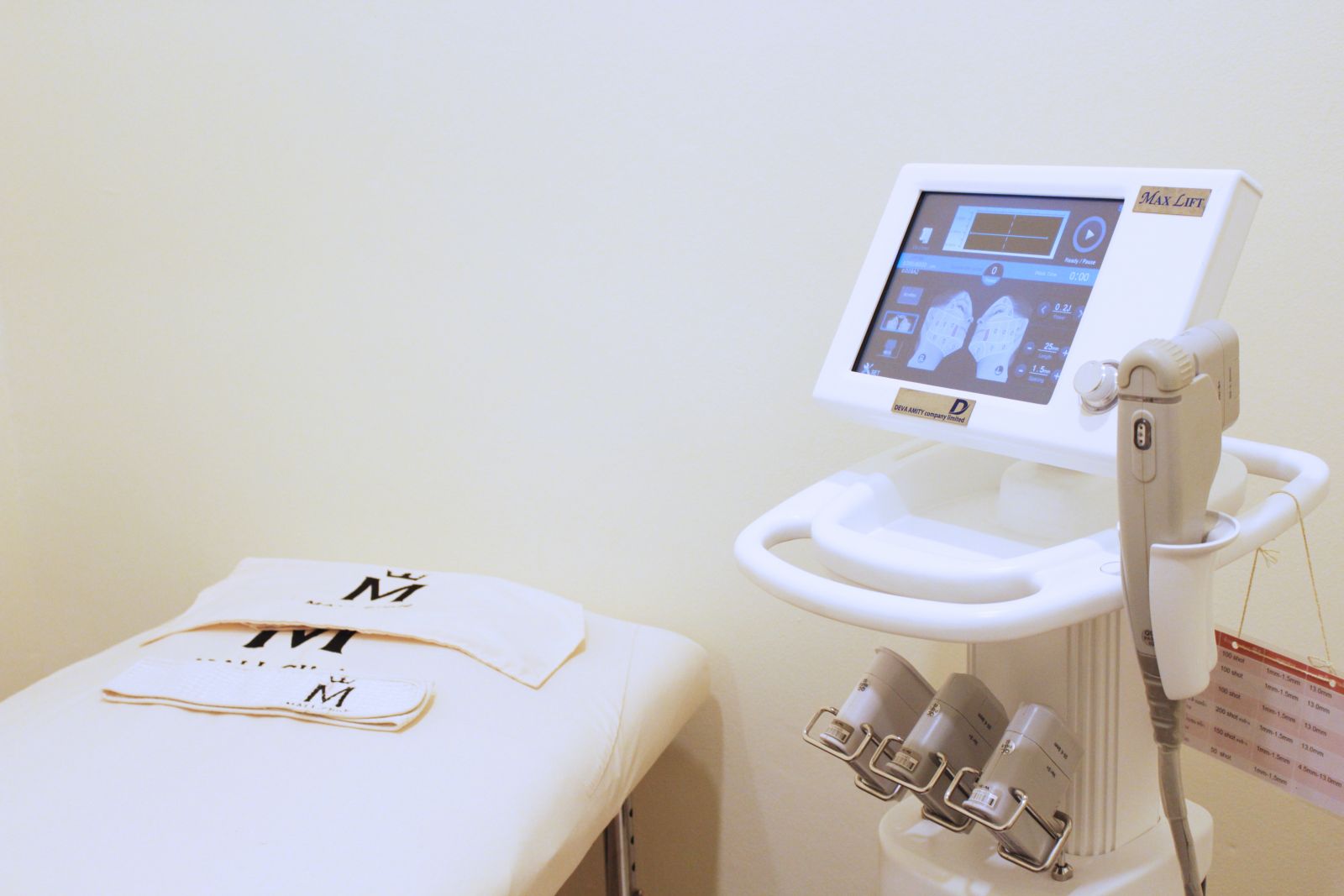 "Therefore, when a patient comes to us, we conduct a very detailed examination as, for example, a case of acne may actually be a symptom of an abnormal hormonal function. We then treat the root cause after which the acne disappears. Actually, many skin, or dermatological problems are manifestations of other diseases, and so we don't just treat a symptom, but work to alleviate the condition so it will never return."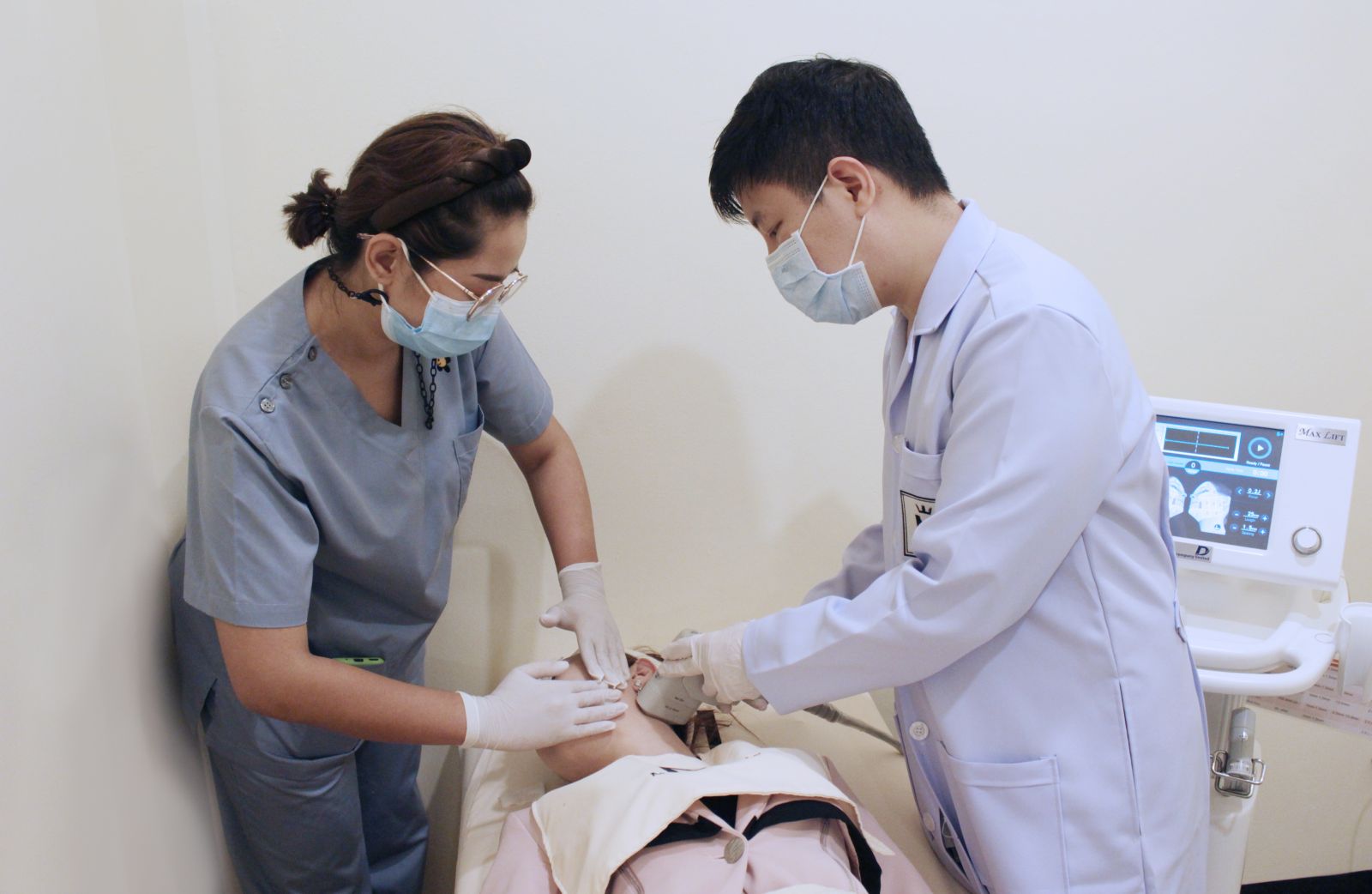 The beauty industry sector has been becoming more and more competitive, but Dr Chanesd revealed that MALI Clinic has taken an innovative approach to this. "When talking about competition, I would rather say that instead of us competing with our competitors, we are actually competing with ourselves to achieve the best way to communicate precise information, treat different conditions and build close and trusting relationships with our patients. Instead of focusing on the mass market and not being able to do our best for everyone we see, we have chosen to serve a limited number of patients to provide the best for each and every one of them."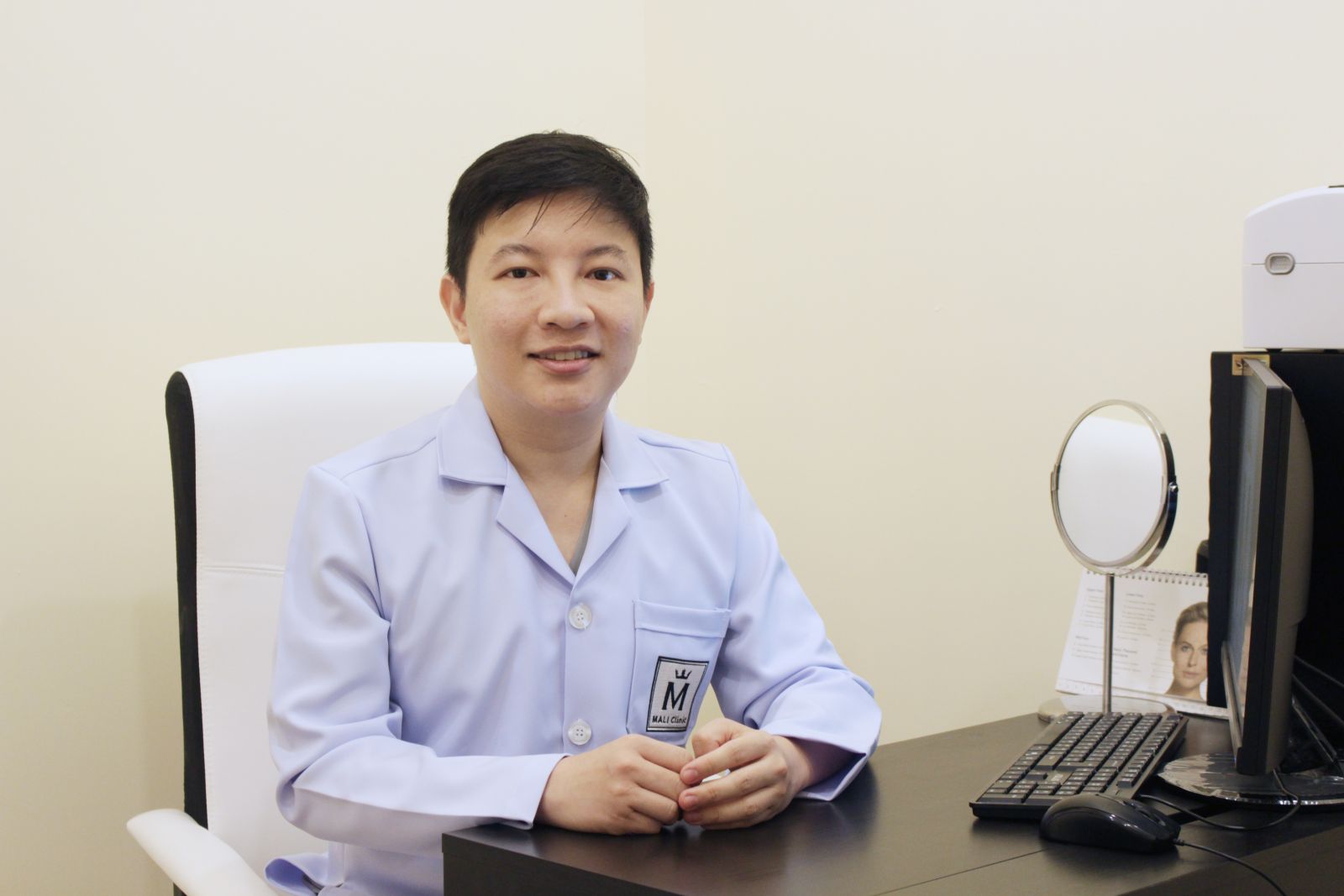 As the Covid-19 pandemic has taken its toll on many businesses, including beauty clinics, when asked how this has affected the MALI Clinic, Dr Chanesd explained, "We have established a free telemedicine program in which patients can directly contact and consult our doctors through social media or by phone or video calls to discuss their concerns and conduct a virtual examination. After this, patients will be invited to the clinic for treatment or we can send medicine to them via post. Often times, after prescribing a treatment, we will provide a recorded instruction video clearly explaining exactly what a patient needs to do. At MALI Clinic, we fully adhere to government regulations. All our personnel have been vaccinated and we keep our clinic as clean as possible, sanitizing all equipment and facilities right after use.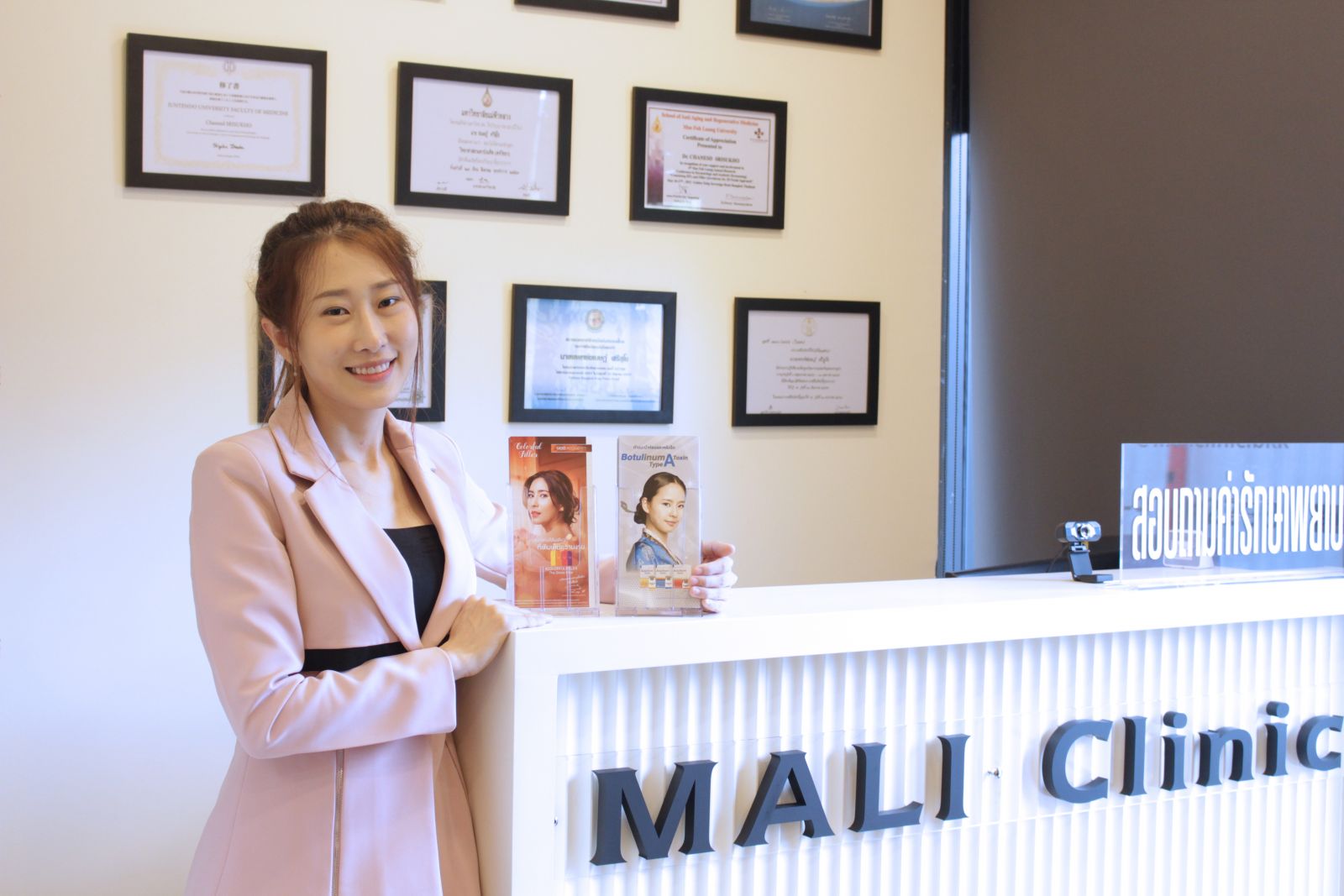 "I, personally, view Covid-19 as one of the many obstacles we have to face and adapt to in our life, and finally, be able to overcome. We all hope the pandemic will soon be alleviated, and we will be able to welcome all our patients back to the clinic."
At the conclusion of the interview, Dr Chanesd explained, "Being a new and small clinic has both pros and cons, but I believe the benefits definitely outweigh the negatives. Because of our size and by choosing to have a limited number of patients, we can develop a very close relationship and rapport with each of them as we can give them more time. Furthermore, we have less hierarchy, making the atmosphere more relaxed. In terms of costs and overhead, ours are much lower than a hospital's, we can also offer special discounts and promotions. In addition, at MALI Clinic, we only invest in the newest technologies, such as laser and Hifu equipment. So, our patients know we can provide them with the very latest advancements for their treatments."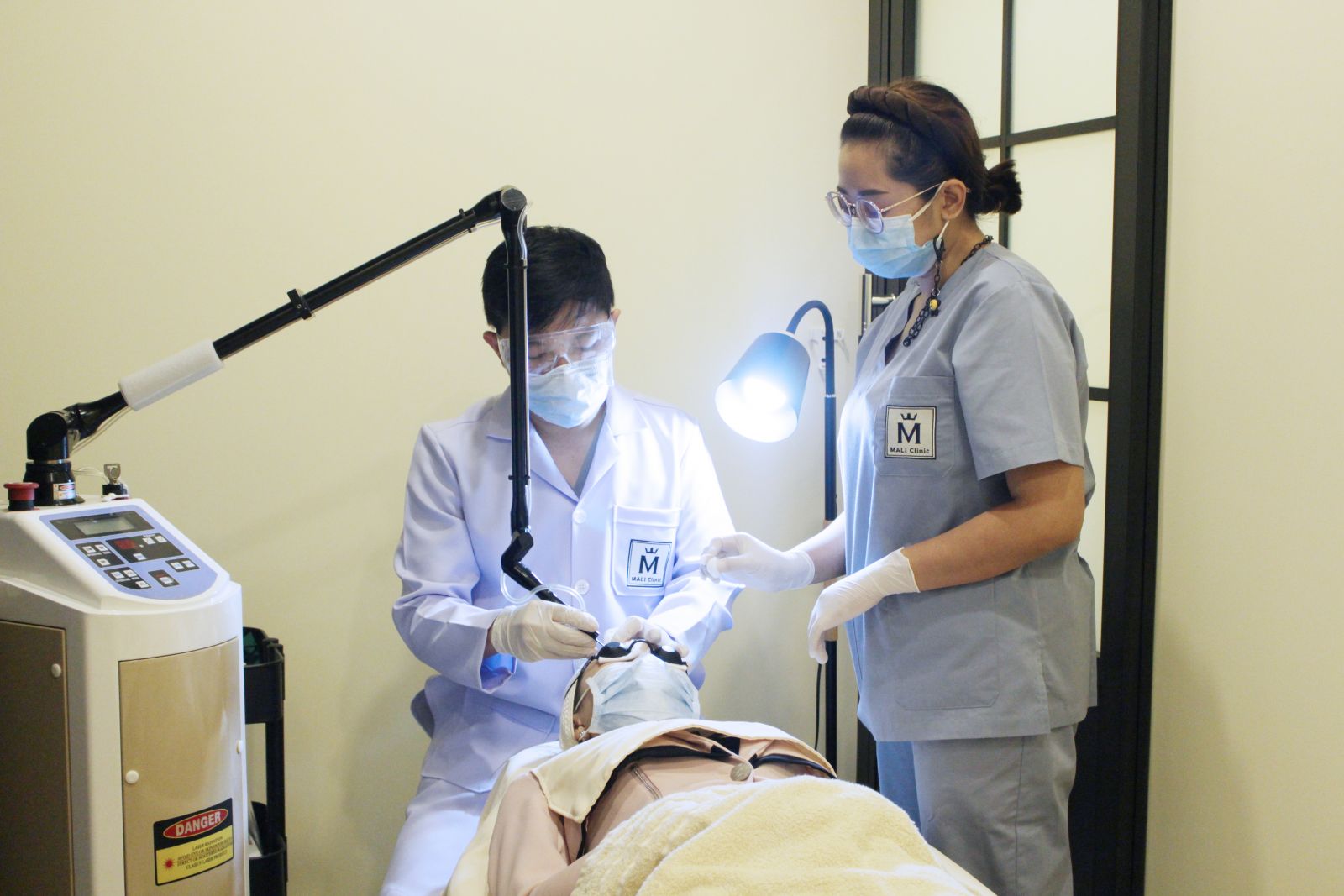 "To end, let me just remind your readers that beauty comes, as I said earlier, from the inside as well as externally. If you have a skin problem that persists even after treatment, you may have certain internal conditions that must be diagnosed and treated. You may need to adjust your lifestyle as this can often be the cause of a skin problem. You need to examine everything about your body and how you treat it."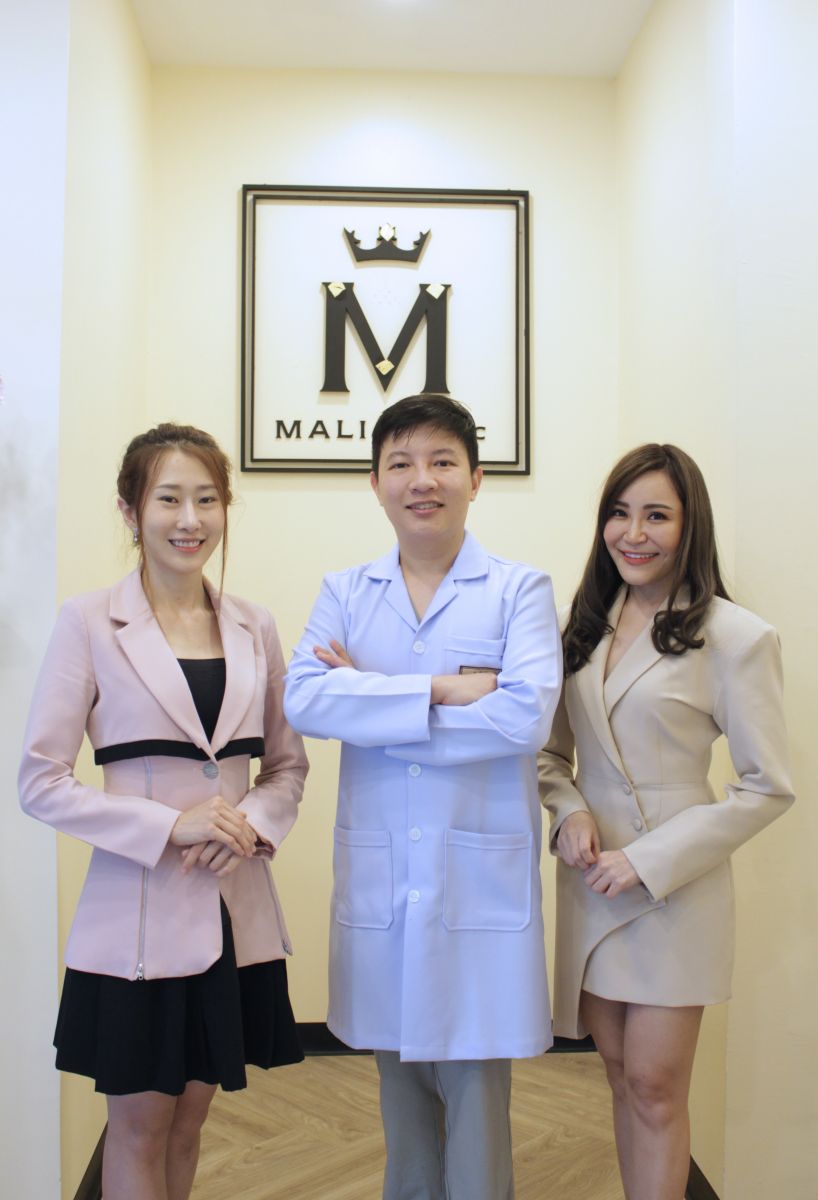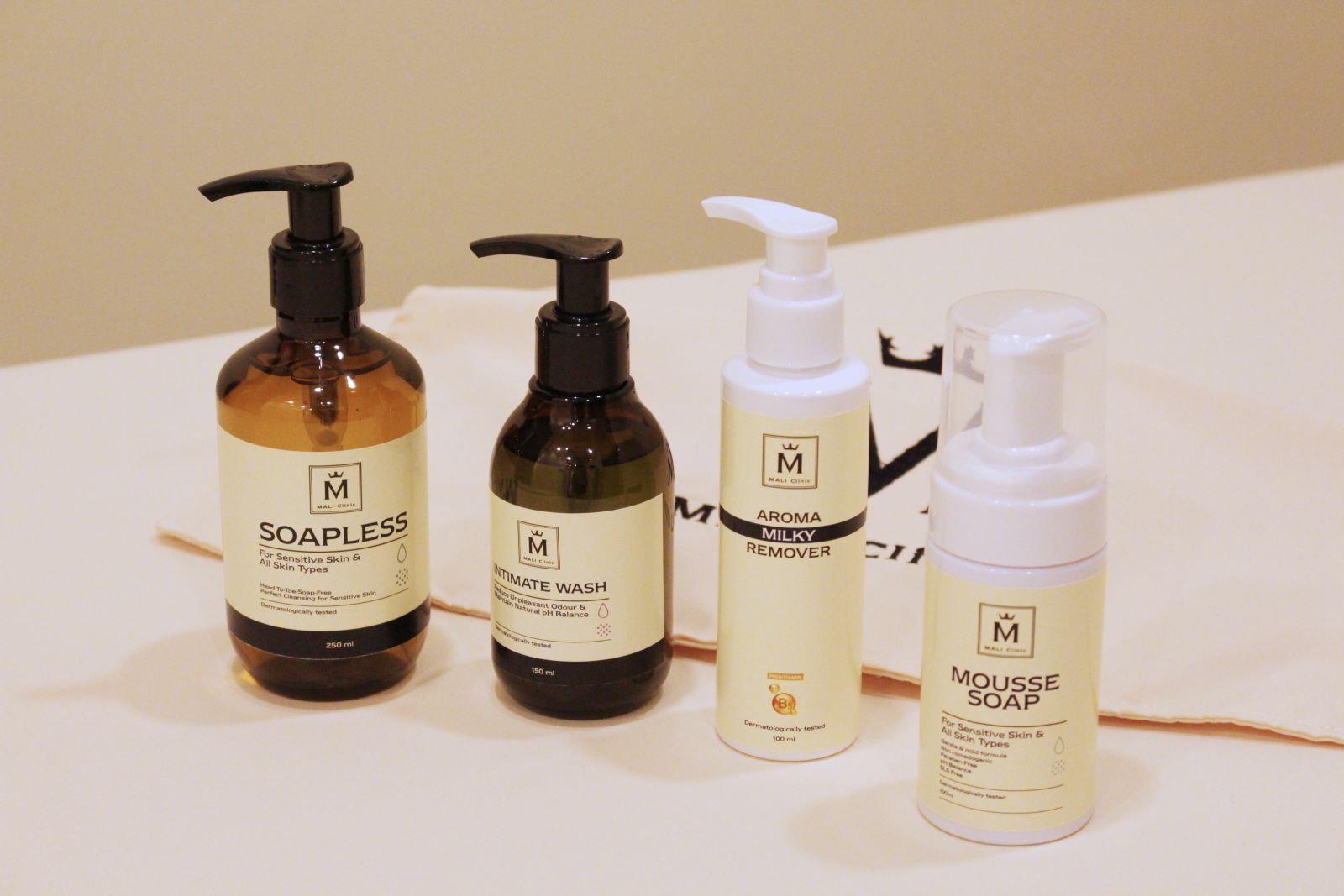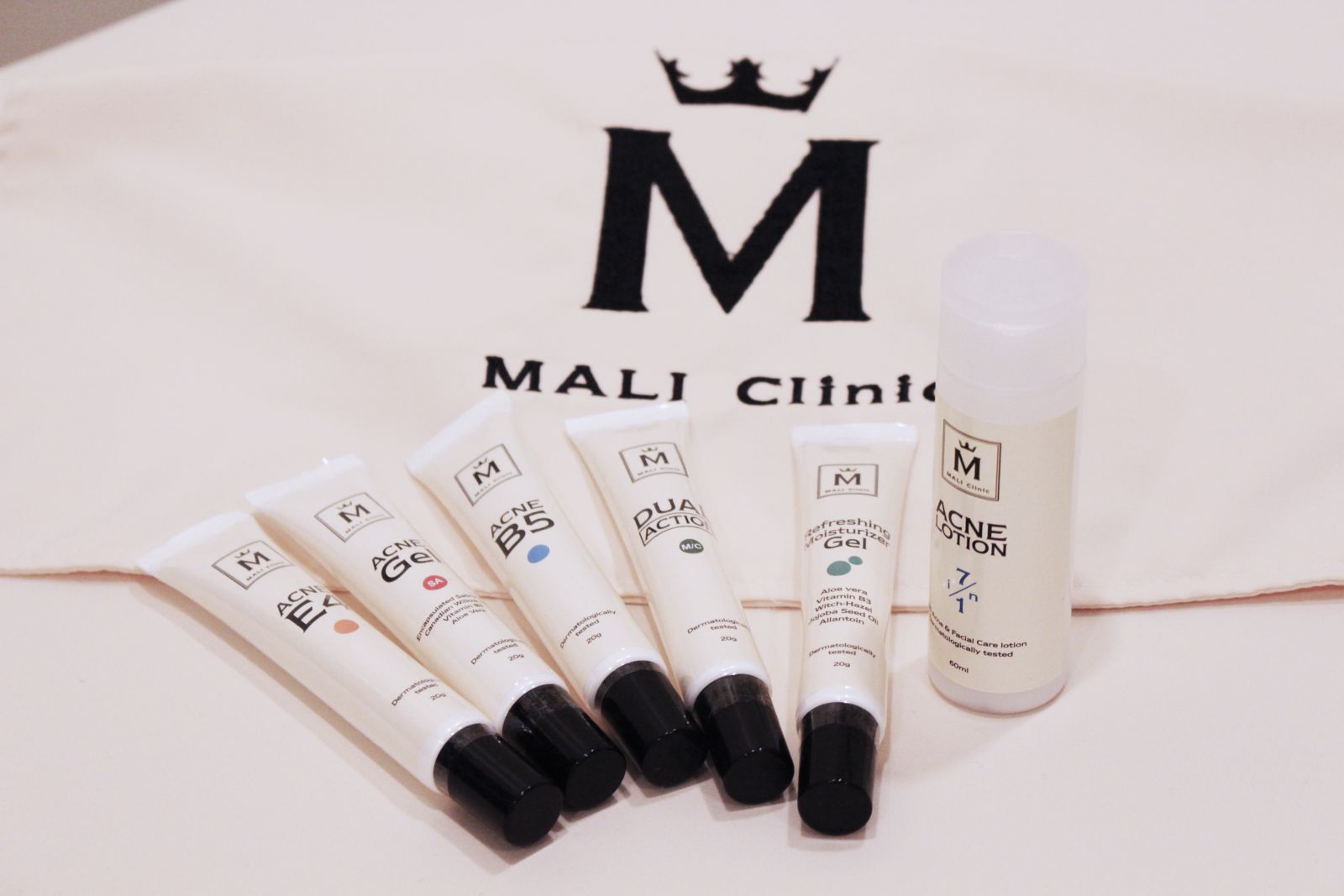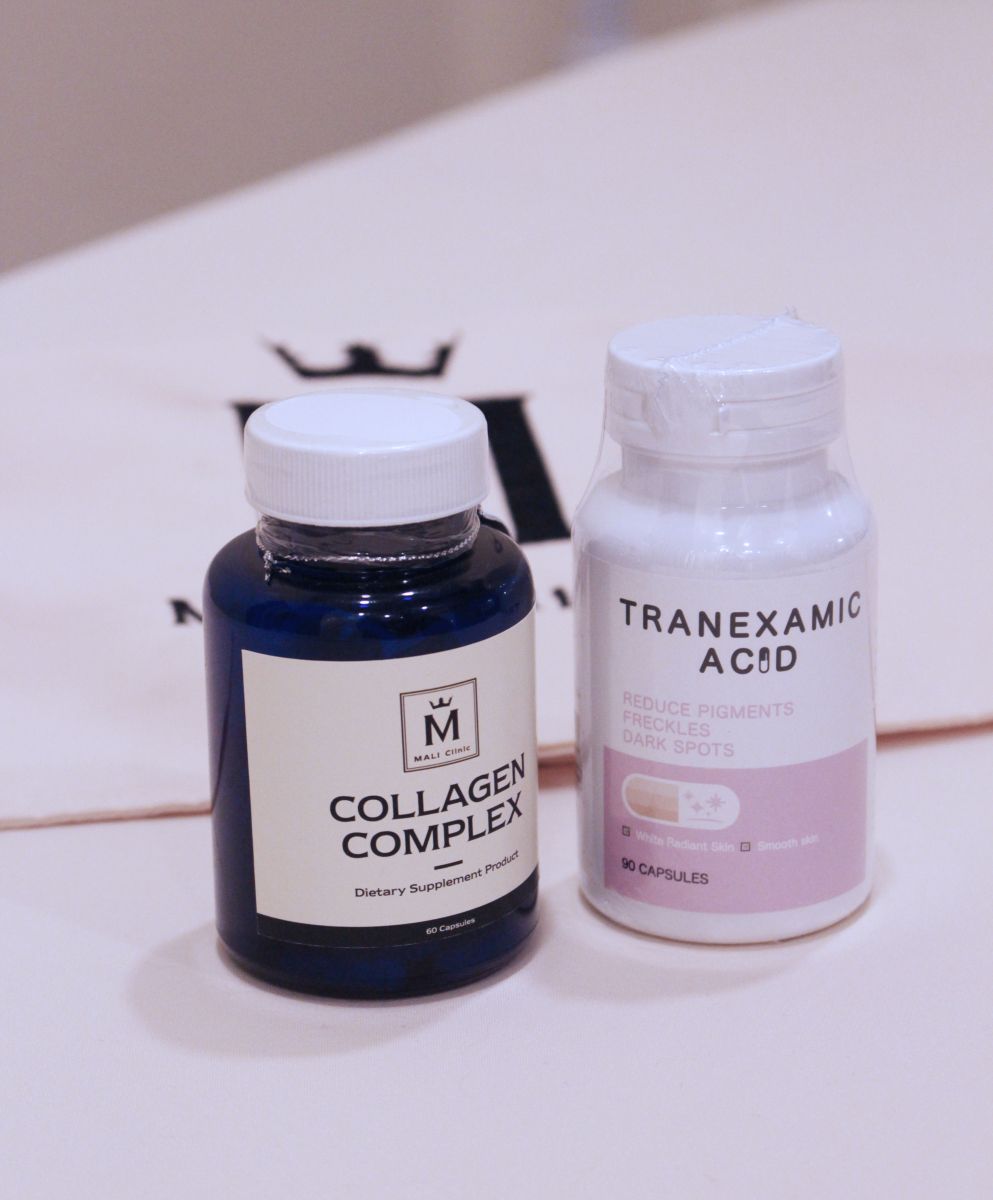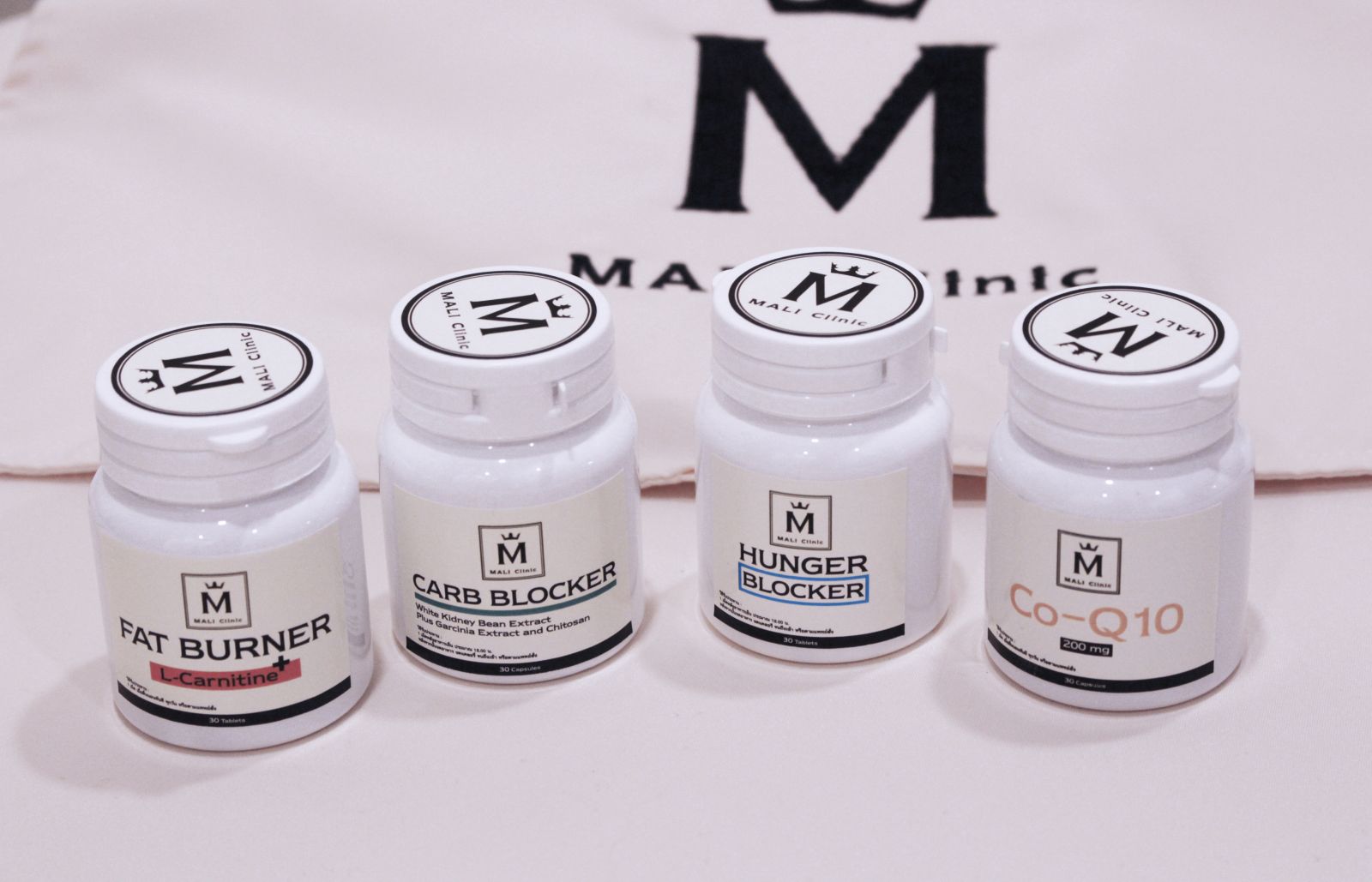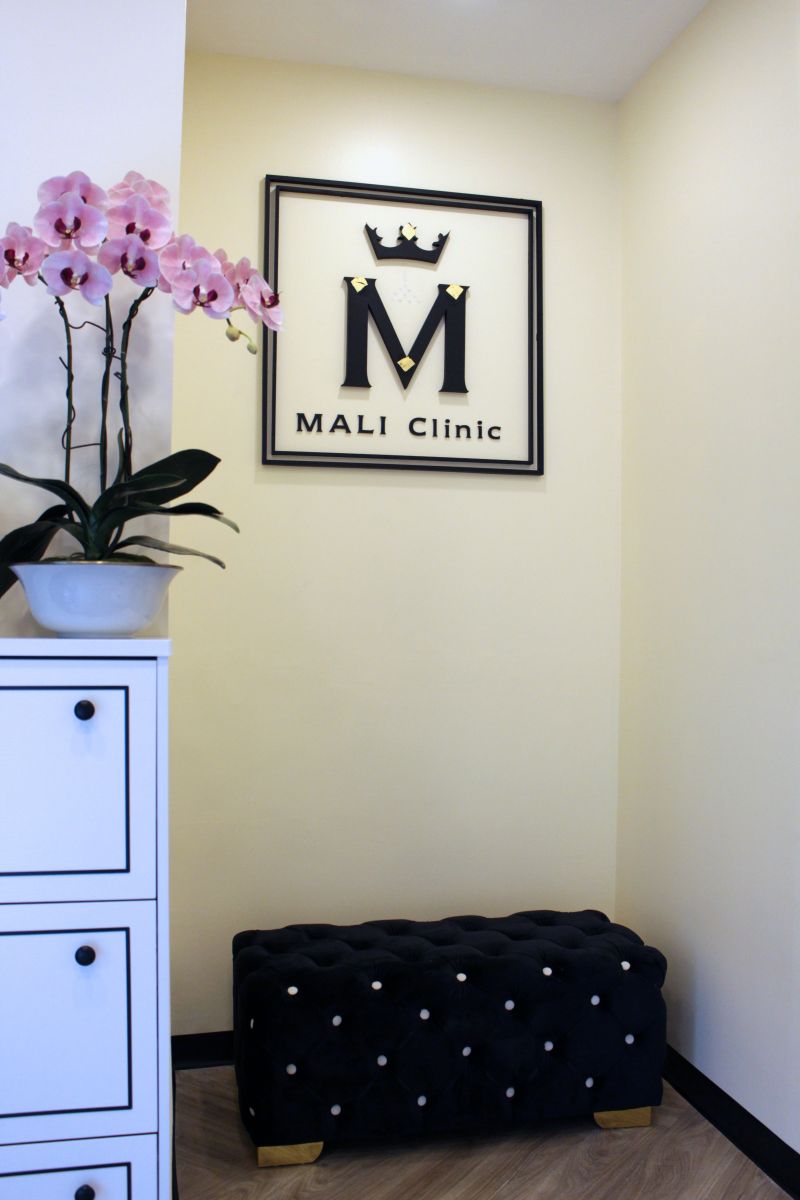 Facebook: https://www.facebook.com/maliclinic.bkk/
Twitter: https://twitter.com/maliclinicbkk?lang=en
Tiktok: https://www.tiktok.com/@maliclinic.bkk?
Youtube: https://www.youtube.com/channel/UCcWu0M3DVzeL2_lsJQvSipQ
Instagram: https://www.instagram.com/maliclinic.bkk/
________________________________
"Elite Plus Magazine" ( No. 43 - June/ July 2021 Issue)
***Available @Asia book Stores***