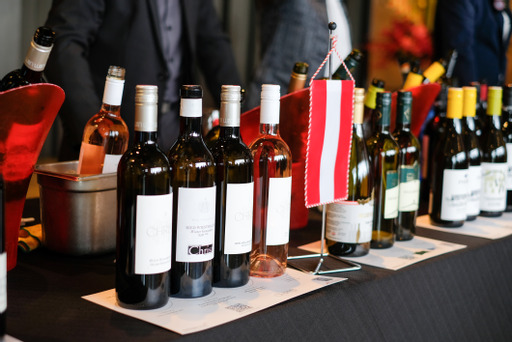 Story by Kathleen Pokrud
ADVANTAGE AUSTRIA Bangkok, the Austrian Embassy's Commercial Section, in cooperation with the Austrian Wine Marketing Board, recently organized the second stand-alone Austrian Wine Tasting in Thailand on the memorable date, 22-02-2022, at the SO Hotel in Bangkok. Not only was the date memorable, but also the response by members of the Thai wine community who came to enjoy the finest Austrian reds and whites that were served. Over 250 guests enjoyed a variety of wines produced by Grüner Veltliner and Gemischter Satz to Blaufränkisch and Zweigelt, to name a few.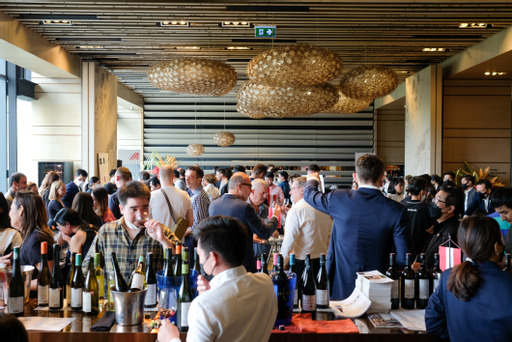 The event, split into three sessions showcased, more than 160 different wines from 57 Austrian wineries. The first session, a Masterclass led by Master Sommelier Chris Mercier, comprised 30 selected local wine experts who were introduced to the different regions, terroirs and typical grapes of Austria.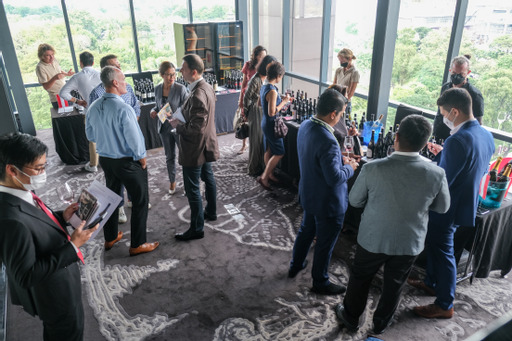 Next, over 120 wine professionals gathered to taste a broad range of Austrian wines from the very south, Südsteiermark, to the far north, Weinviertel, and eastern-most region of Burgenland.
After the professionals, it was time for the wine enthusiasts and VIP guests to enjoy the Austrian wines. The outgoing Austrian Ambassador, HE Dr Eva Hager, honoured the event by offering a final farewell traditional toast, "Proust" to the gathering.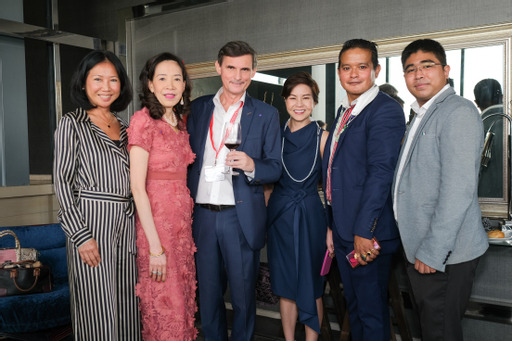 It is safe to say that all who attended this exclusive event already have their eyes on next year's event in the hope to find even more Austrian wines available in Thailand. Of the 57 wineries present, around one third are already represented in Thailand. The other two thirds are currently looking to find importers to represent them. Any party interested in importing Austrian wines should contact the ADVANTAGE AUSTRIA Bangkok office for details.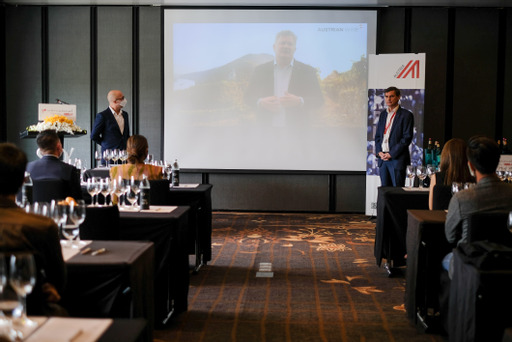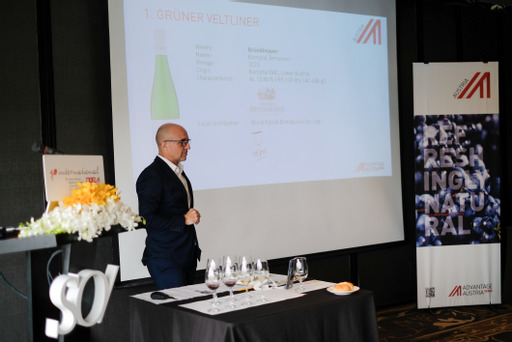 About ADVANTAGE AUSTRIA:
ADVANTAGE AUSTRIA, with around 100 offices in over 70 countries, provides a broad range of intelligence and business development services for both Austrian companies and their international partners. Around 800 employees located around the world can assist those interested in locating Austrian suppliers and business partners. ADVANTAGE AUSTRIA organises about 1,200 events annually to bring business contacts together. Other services range from introductions to Austrian companies looking for importers, distributors or agents to providing in-depth information on Austria as a business location and assistance in entering the Austrian market.