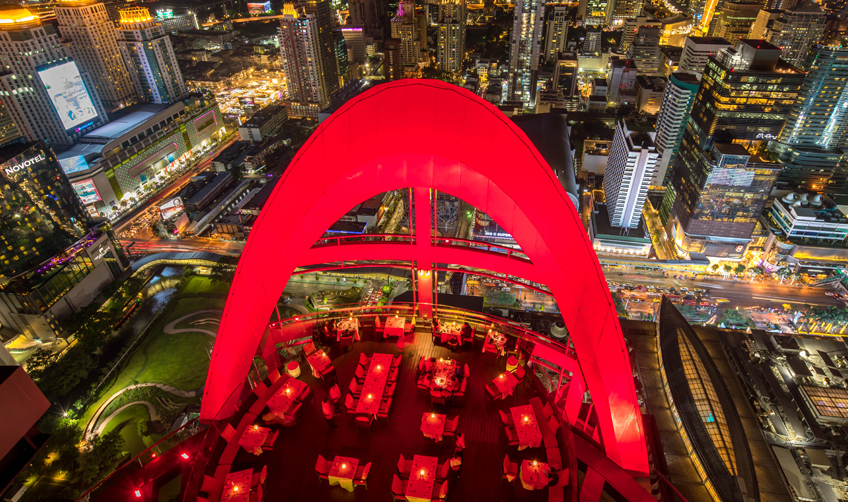 Red Sky: A Stunning Urban Bistro Atop Centara Grand Tower
It was like trying to find our way through a vertical maze to reach to reach the very stylish, urban bistro, Red Sky, atop the Centara Grand at Central World set right in the heart of the city. After taking the first lift to the 23rd floor, we had to find the right hallway to reach the second lift that took us to the 55th floor restaurant and a breath-taking panoramic cityscape of dazzling Bangkok down below. One flight up is the Red Sky Bar serving what has been described as the most creative martinis in the city in addition to a selection of as many as 20 wines by the glass. I don't think you could find a better venue in the Thai capital to watch a dazzling sunset and enjoy your favourite sundowner. We ordered an Imperial Mojito, a blend of premium white rum, champaign, lime, sugar cane syrup and mint leaves, and a Passion Fruit Collins made with gin, lemon juice (freshly squeezed), passion fruit syrup and soda, garnished with a lemon slice. Both were sublime.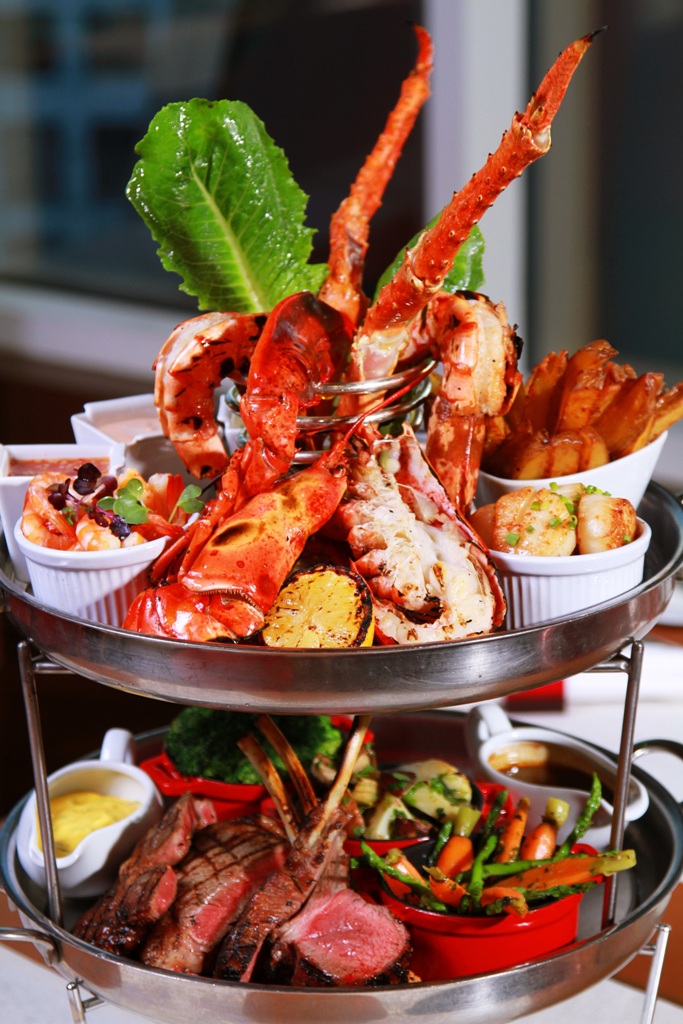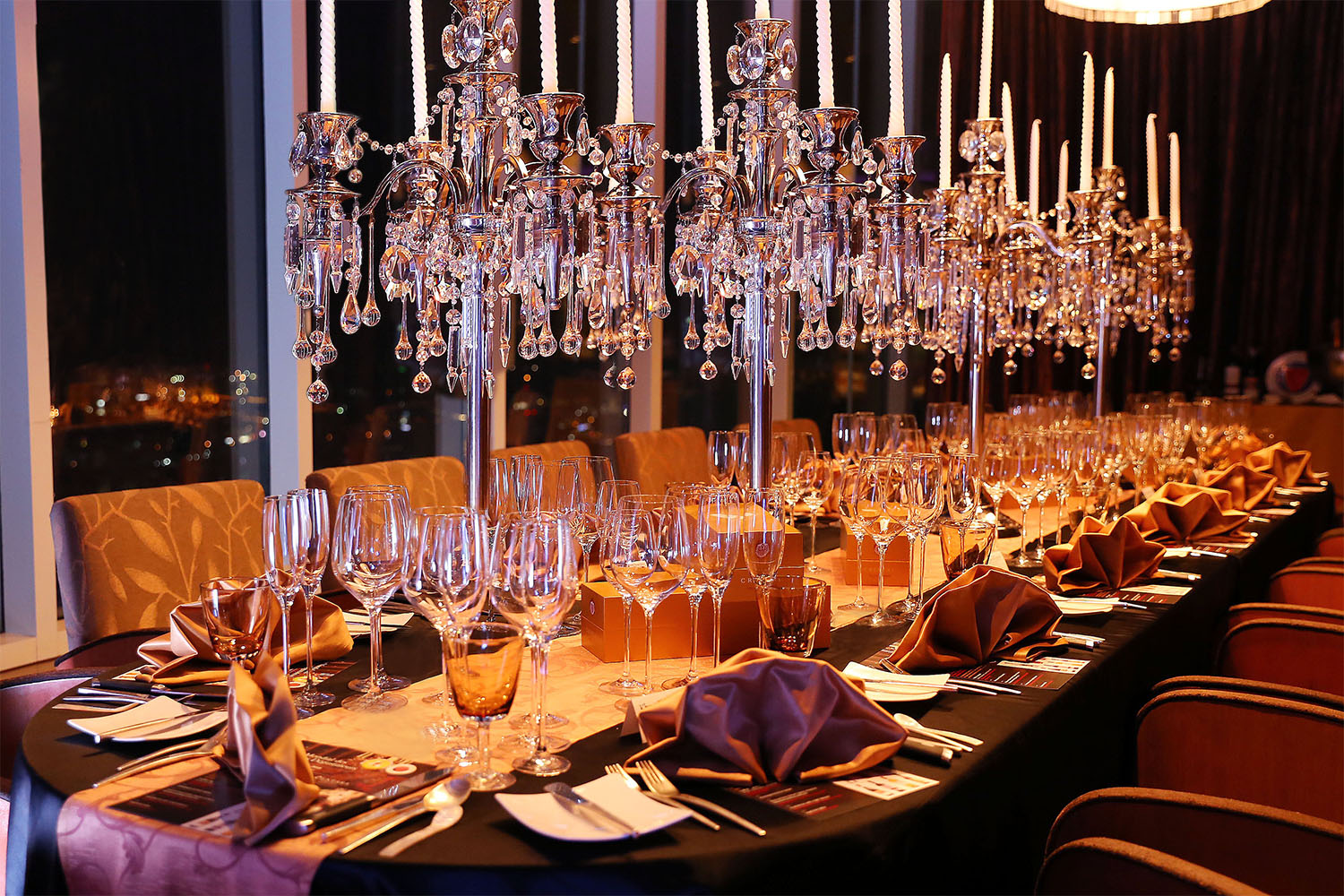 While there is a dining room, we, of course, chose to dine al fresco. The white clothed tables with comfortable high backed, red upholster chairs, reflecting the Red Sky theme, have been smartly placed to provide all diners with a sense of private intimacy. The area is also well-protected from strong breezes that may creep up.
Our menu was recommended by the restaurant's noted chef, Christian Ham, a French national with more than 20 years of experience at leading restaurants, including L'Atelier Joel Robuchon in Hong Kong, Taillevent in Paris and Le Crocodile in Strasbourg. Prior to coming to Red Sky, he was an instructor at the Cordon Bleu schools in Shanghai and Bangkok.
We began our dinner with a deliciously crisp Cesar salad garnished with a savoury anchovy-based dressing. Next, we were served a quite delicate Seared Snow Fish Fillet surrounded by very tender shallots confit in red Port wine sauce, caramelized sunchoke and crispy bacon. After this came Chef Christian's signature and what he described as decadent "Surf & Turf Tower". While the upper tray is overflowing with seafood, including fresh Maine lobster giant, Andaman shrimp, Hokkaido scallops, and Alaskan crab, the oh so aromatic lower tray is brimming with charcoal broiled premium cuts of rib eye Wagyu beef and Australian lambchops so tender that they seem to melt in your mouth. To complete the feast are dishes of mashed potato, fresh spinach, baby asparagus and carrots together with a selection of delectable dipping sauces.
If this sounds too much for you, the Red Sky offers a selection of international and French-inspired entrées and main courses as well as dishes from the chef's monthly tasting menu. While the desserts looked truly delectable, we had no room left except for a digestif liqueur of which there were many to choose from, which gives us great motivation to return to the Red Sky very soon.