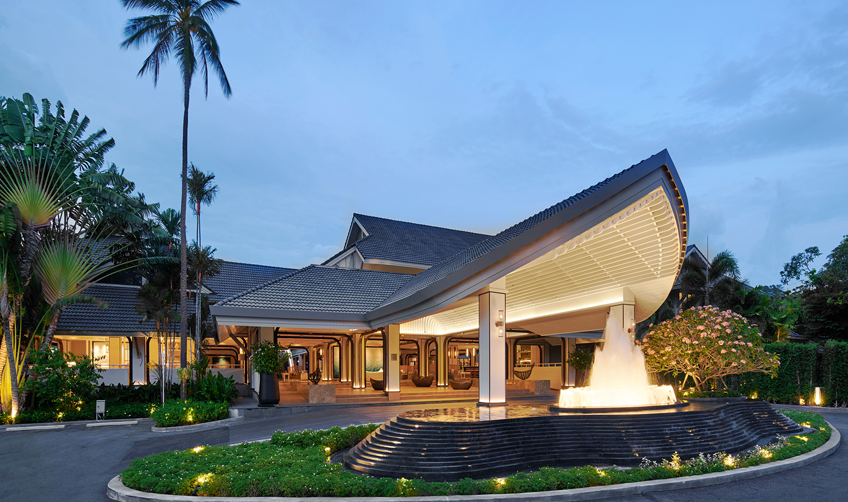 YHI Spa at Meliá Koh Samui – A Serene Sanctuary of Health & Wellbeing
While Meliá Hotels International, founded 66 years ago, and YHI Spa are very well-established, quite renowned brands in Europe, the Americas and Caribbean, they are new to Southeast Asia. They only recently opened their first two very luxurious and tranquil properties in Thailand, the Meliá Phuket Mai Khao and Meliá Koh Samui. They will soon be opening the Meliá Chiang Mai and next year, the Meliá Phuket Karon Residences, each also featuring a YHI Spa.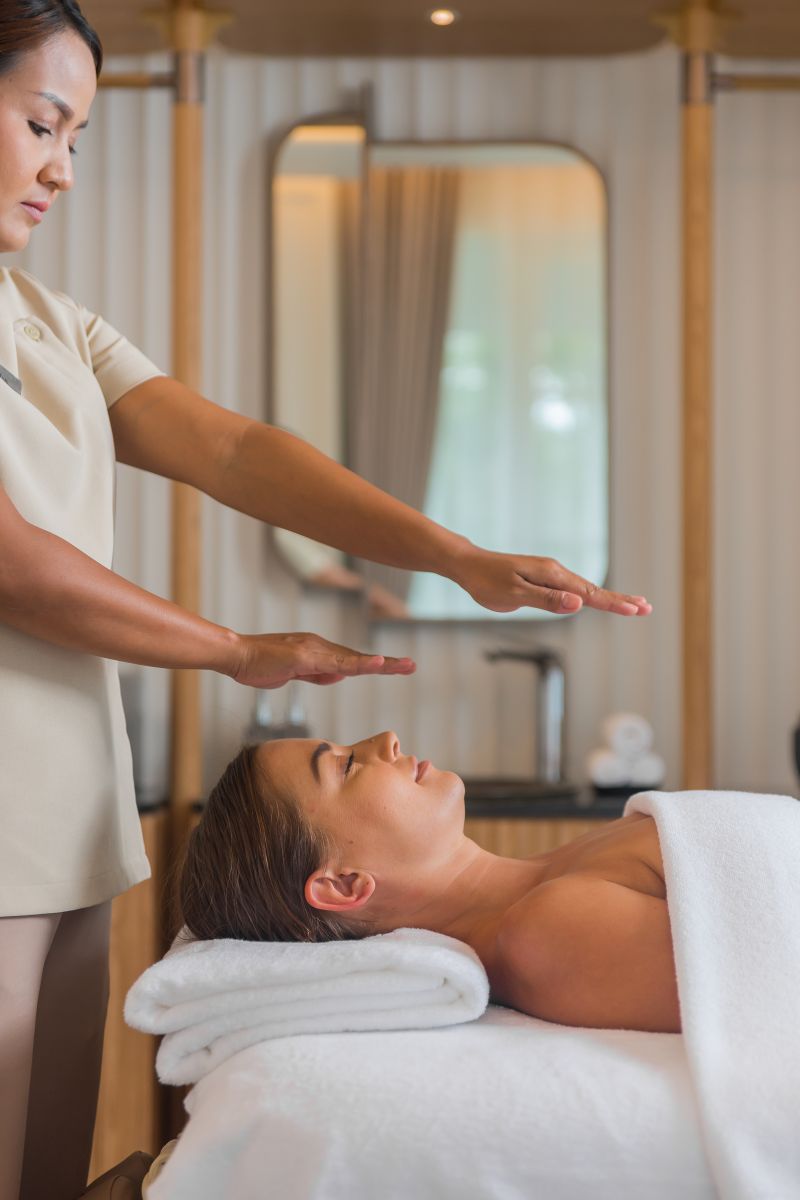 Situated on the second floor above beachfront Meliá Koh Samui's main lobby, YHI Spa here offers guests personalised paths to harmony of soul, spirit and body. The spa's concept is to provide wholistic, revitalising and cleansing treatments based on the four elements – earth, water, air and fire - in a well-orchestrated, quite soothing atmosphere. When you enter, you are greeted with the aroma of essential oils and herbs, gentle music and an ideal temperature.
Each guest is asked to complete a questionnaire and discuss their needs and wants with one of the well-trained consulting therapists to determine what treatments and carefully-selected natural, ecological oils and creams would be best. These include blissful body treatments, herbal massages, detoxifying and hydrating wraps, revitalising scrubs and nourishing and cleansing facials that are a blend of ancient Asian and modern wellness techniques that all aim at re-establishing body, mental and spiritual balance.
The main spa comprises two very private double spa suites, each featuring a shower and bath, as well as an infrared sauna, Thai herbal steam room and hydrotherapy shower. Therapists also offer treatments in a glass-enclosed, beachfront massage suite overlooking the white sands and aquamarine waters of Choeng Mon Beach on the north coast of Koh Samui with Koh Pha Ngan viewed in the distance. Guests who prefer can also choose to have their massage outdoors while also enjoying the caress of soft sea breezes.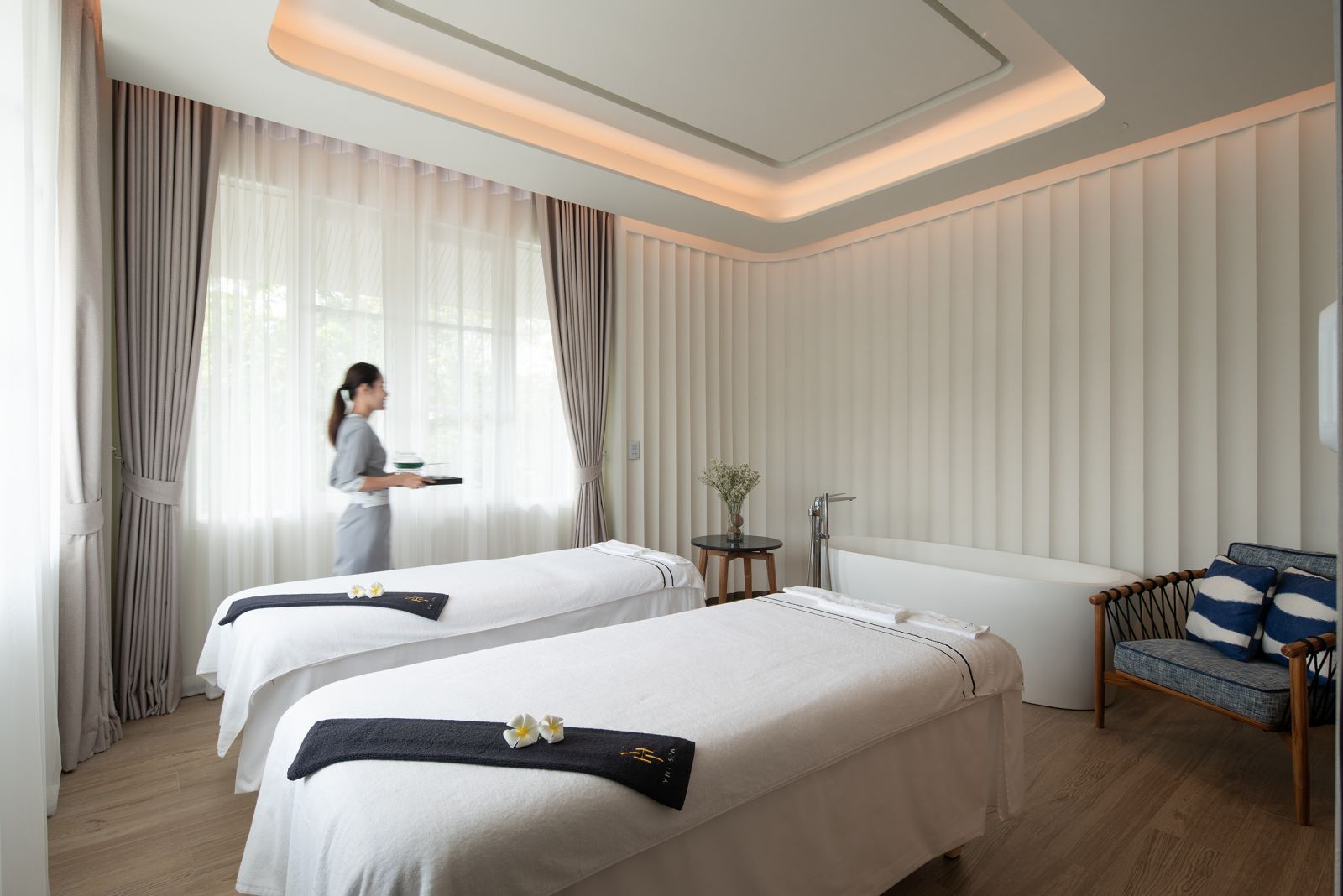 Adjacent to the second-floor spa is a 24-hour fitness centre, fully equipped with an extensive collection of machines and equipment to cater to diverse workouts, from weight and strength training to cardio and endurance exercises. Through a combination of fitness routines and spa treatments, guests have found they can reawaken their souls by indulging in their passions. And with the aid of YHI you are certain to enjoy in an unforgettable experience because of their attention to the smallest details and the spa's positive vibes and energy.