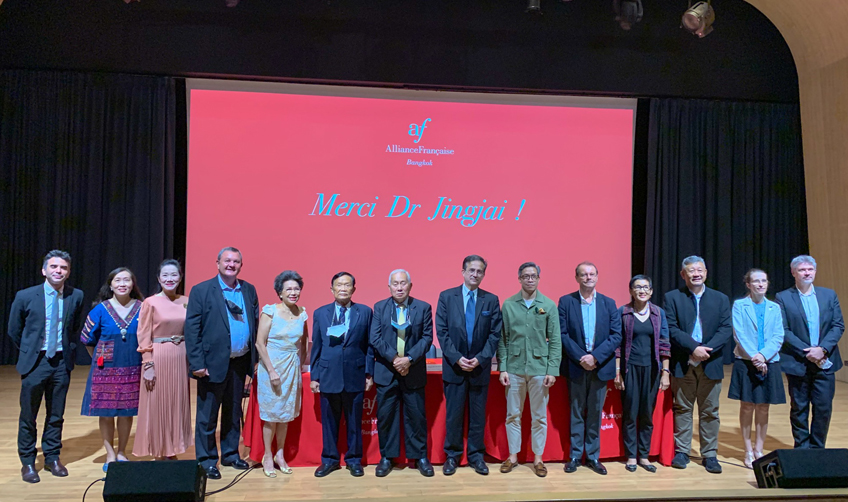 Change of Leadership at Alliance Française Bangkok
Story by Kathleen Pokrud, Honorary Columnist
Alliance Française Bangkok, the renowned Franco-Thai cultural institution, recently held its annual General Assembly with HE Mr Thierry Mathou, French Ambassador to Thailand, in attendance.
This assembly was the last presided over by Dr Jingjai Hanchanlash, whose term as president ended after more than 25 years. To express its gratitude to Dr Jingjai, Alliance Française renamed its auditorium in his name. Dr Jingjai passed the baton to Khun Ariya Banomyong who was officially appointed as Alliance Française Bangkok's new president.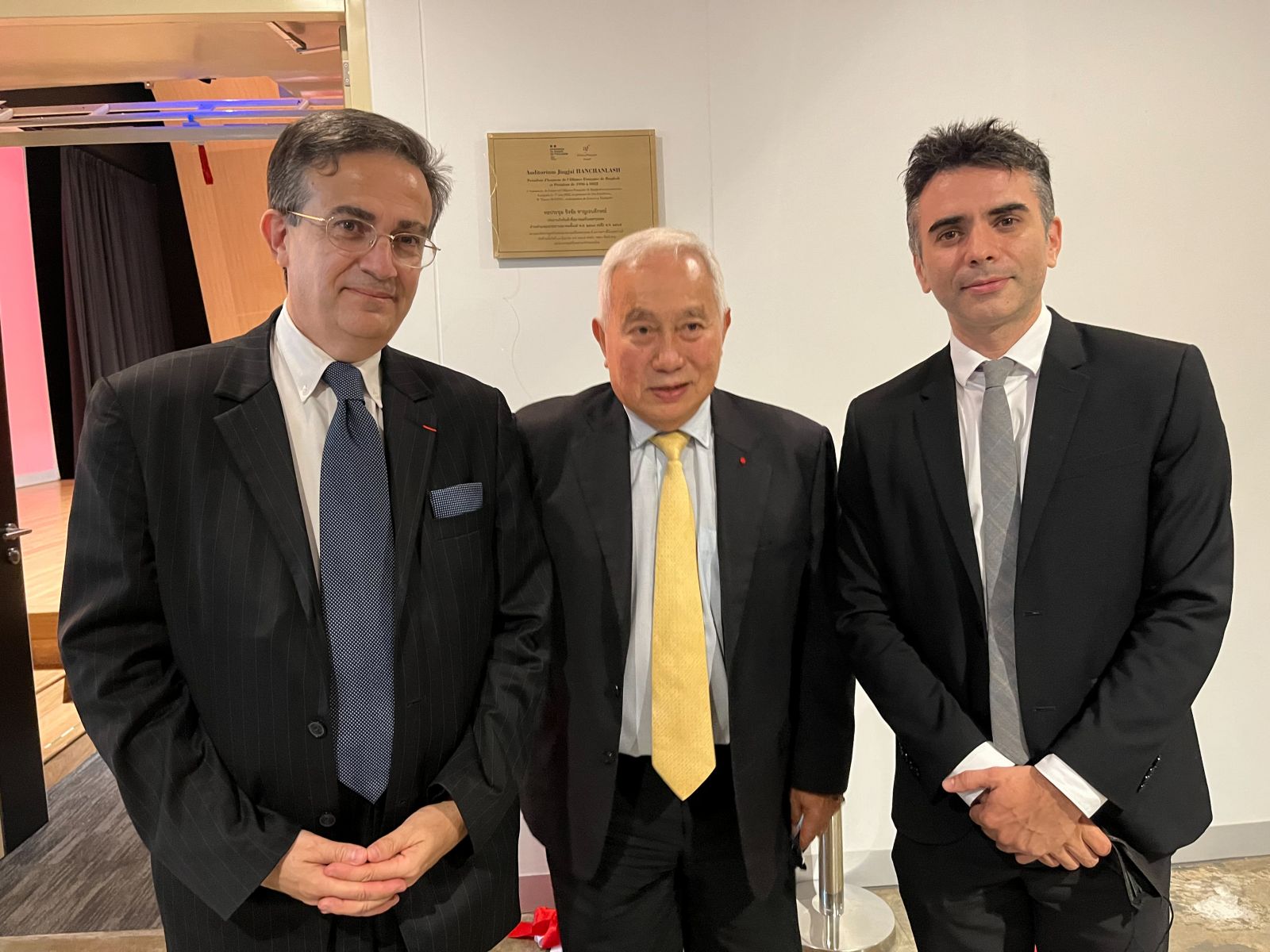 Ariya Banomyong, born and raised in France, studied in Paris and London. He later decided to move back to Thailand, convinced that his dual nationality and culture would be an asset to the country where his ancestors lived. He has been working for over 25 years in the telecoms and technology industries with such corporations as Orange, Google, Line, True and BEC World. He then founded his own company, Transformational, which specializes in digital transformation.
The dedication of Dr Jingjai to Alliance Française inspired Khun Ariya Banomyong to become president of the organisation to achieve its long-time goals of Franco-Thai cooperation in the fields of culture, education, business and innovation. Khun Ariya is convinced the post-Covid, highly digital world is an opportunity to shape the future of Alliance Française while taking into consideration the aspirations of the Thai and international public and the evolution of their cultural practices.
This work will be conducted by not only the the Alliance Française team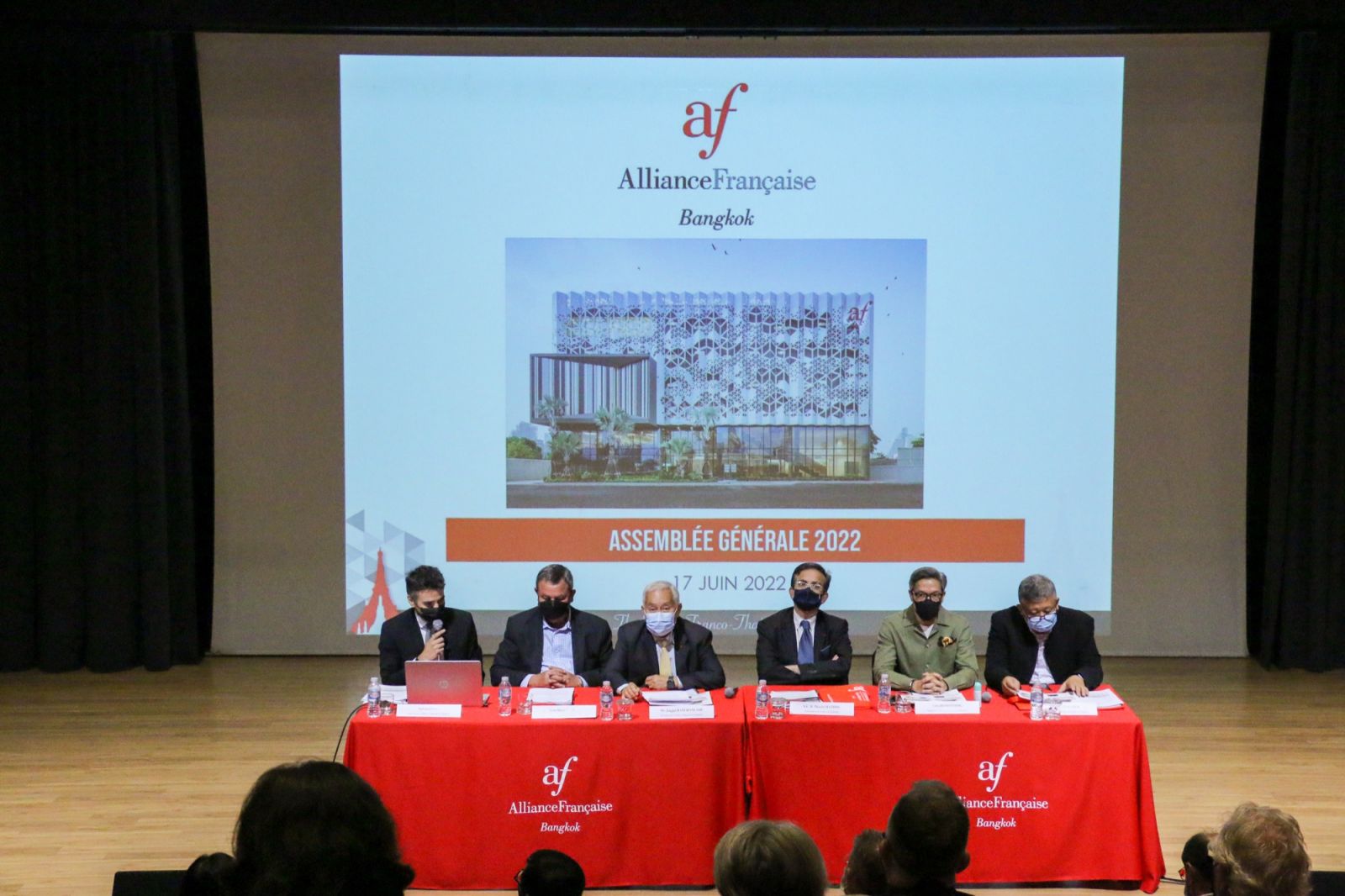 led by its director, Mr Sylvain Bano, but also partners such as HE Mr Thierry Mathou, Ambassador of France to Thailand and the Embassy of France in Thailand, the Franco-Thai Chamber of Commerce, Business France, Campus France and others, while focusing on Alliance Française's agenda, including digital advancement, innovation, youth, the business and diplomatic world and the celebration of its 110th anniversary this year. Events and activities will be disclosed later on the Alliance Française website and social media platforms.