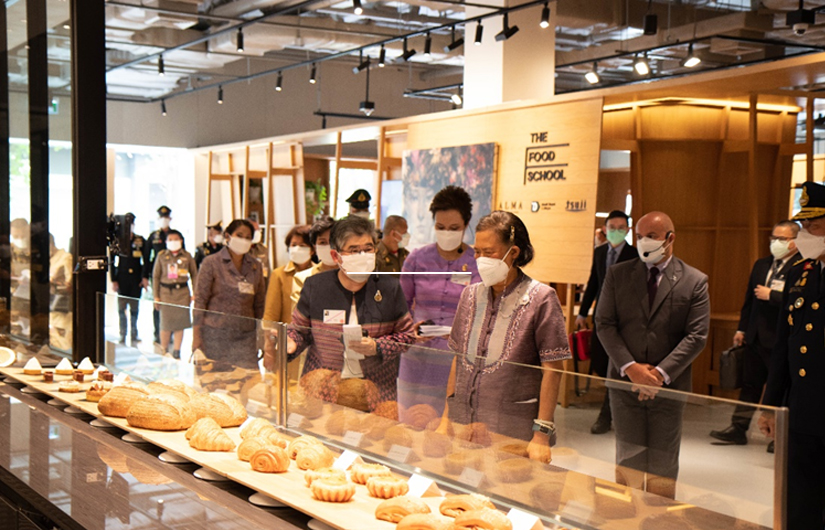 Grand Opening of The Food School Bangkok
By Kathleen Pokrud
Her Royal Highness Princess Maha Chakri Sirindhorn recently presided over the Grand Opening Ceremony of 'The Food School Bangkok', a new culinary school located at Block 28 building, Samyan. Mr Arsa Sarasin, Chairman of Dusit Thani PCL, Mr Chanin Donavanik, Vice Chairman and Executive Committee Chairman of Dusit Thani PCL, together with executives and staff members of The Food School Bangkok were in attendance.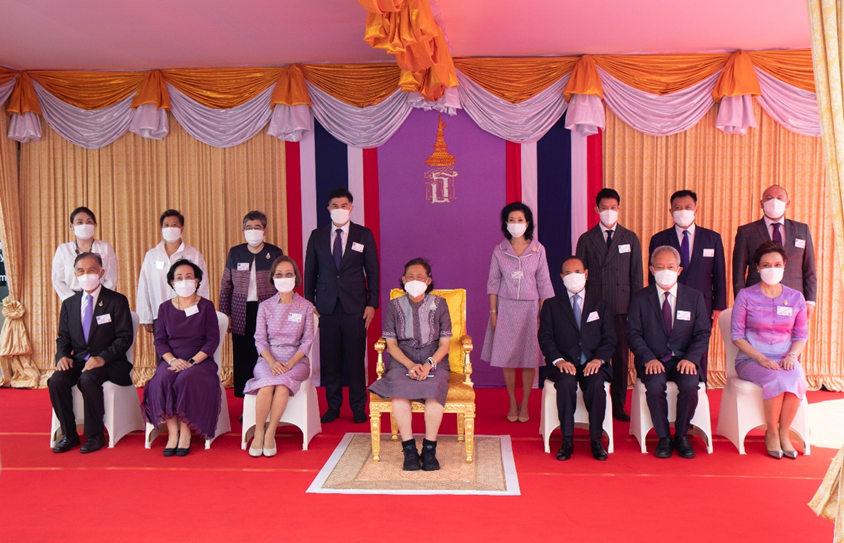 Mrs Suphajee Suthumpun, Chief Executive Officer of Dusit Thani PCL, reported on the school overview. "Dusit Thani Public Company Limited, in collaboration with the key investors, established "The Food School Bangkok" as a progressive community learning centre of the globally-acclaimed culinary school for aspiring food entrepreneurs. Its aim is to provide training and encourage the cultivation of the concepts of sustainable cooking practices to cope with ever-changing trends, as food businesses have a significant impact on the environment."
The executives extended a warm welcome and presented three Certificated Course scholarships for Her Royal Highness to utilise at her discretion.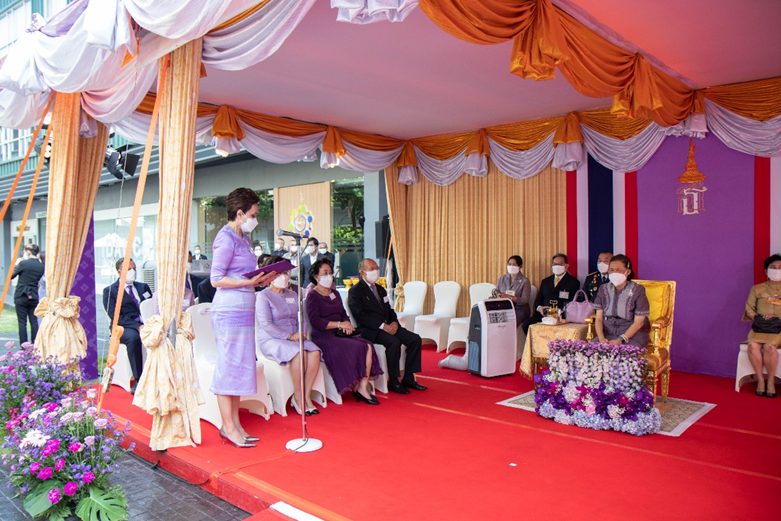 Thereafter, Her Royal Highness officially presided over the Grand Opening Ceremony and visited the progressive learning areas led by chef instructors from the three partner schools, ALMA – The School of Italian Culinary Arts from Italy, TSUJI Culinary Institute from Japan, and Dusit Thani College here in Thailand. Moreover, Her Royal Highness visited the vertical farm where the school aims to empower sustainable ingredient production and then signed a commemorative parchment in honour of the school.
The Food School Bangkok is a progressive learning community located at the heart of Bangkok. Comprising 3,200 square metres, the school offers professional culinary curricula in partnership with globally-acclaimed partner institutes.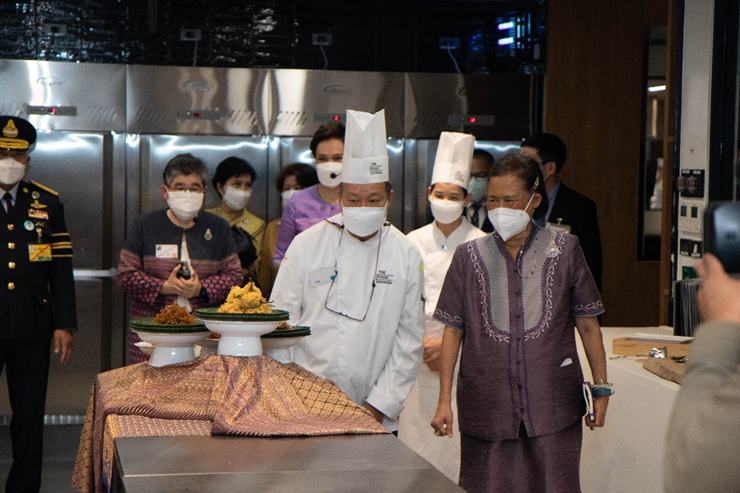 All curricula conducted at the school are under the concept of competency-based learning, which encourages learners to apply their acquired knowledge to real life and cultivate the concepts of professional entrepreneurship. Upon graduation, all learners receive a Certificate of Achievement recognised by the partner schools and Office of the Private Education Commission.
On 19 May 2023, The Food School Bangkok is holding an 'Open House' and welcomes all professional chef aspirants for a school visit and cooking workshop. Supporting scholarships of 200,000 Baht will also be awarded when enrolling in the Elite Certificate Programme on this day.
Enable Ginger
Cannot connect to Ginger Check your internet connection
or reload the browserDisable in this text fieldRephraseRephrase current sentenceLog in to edit with Ginger
Enable GingerCannot connect to Ginger Check your internet connection
or reload the browserDisable in this text fieldRephraseRephrase current sentenceEdit in Ginger