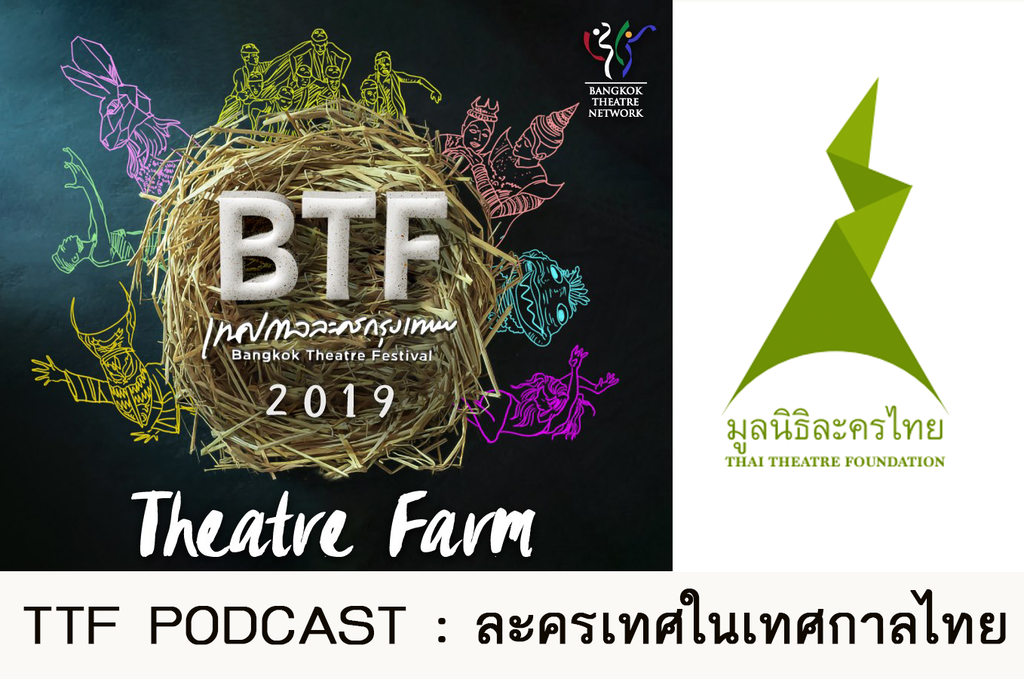 The Thai Theatre Foundation aims to breathe new life into the Kingdom's lively but underfunded theatrical community

This story by Manta Klangboonkrong was published in the October-November issue of Elite+ magazine.
Photos courtesy of Thai Theatre Foundation
The quietly thriving, yet undernourished, theatre scene in Thailand has recently been granted a guardian angel. Founded last year, the Thai Theatre Foundation (TTF) becomes the first organisation of its kind to support, promote and strengthen the Thai theatre industry through multi-faceted works with operations based in Bangkok and New York. Elite+ chatted with Raksak Kongseng, founder of the foundation, about his outlook on Thai theatre and the group's mission.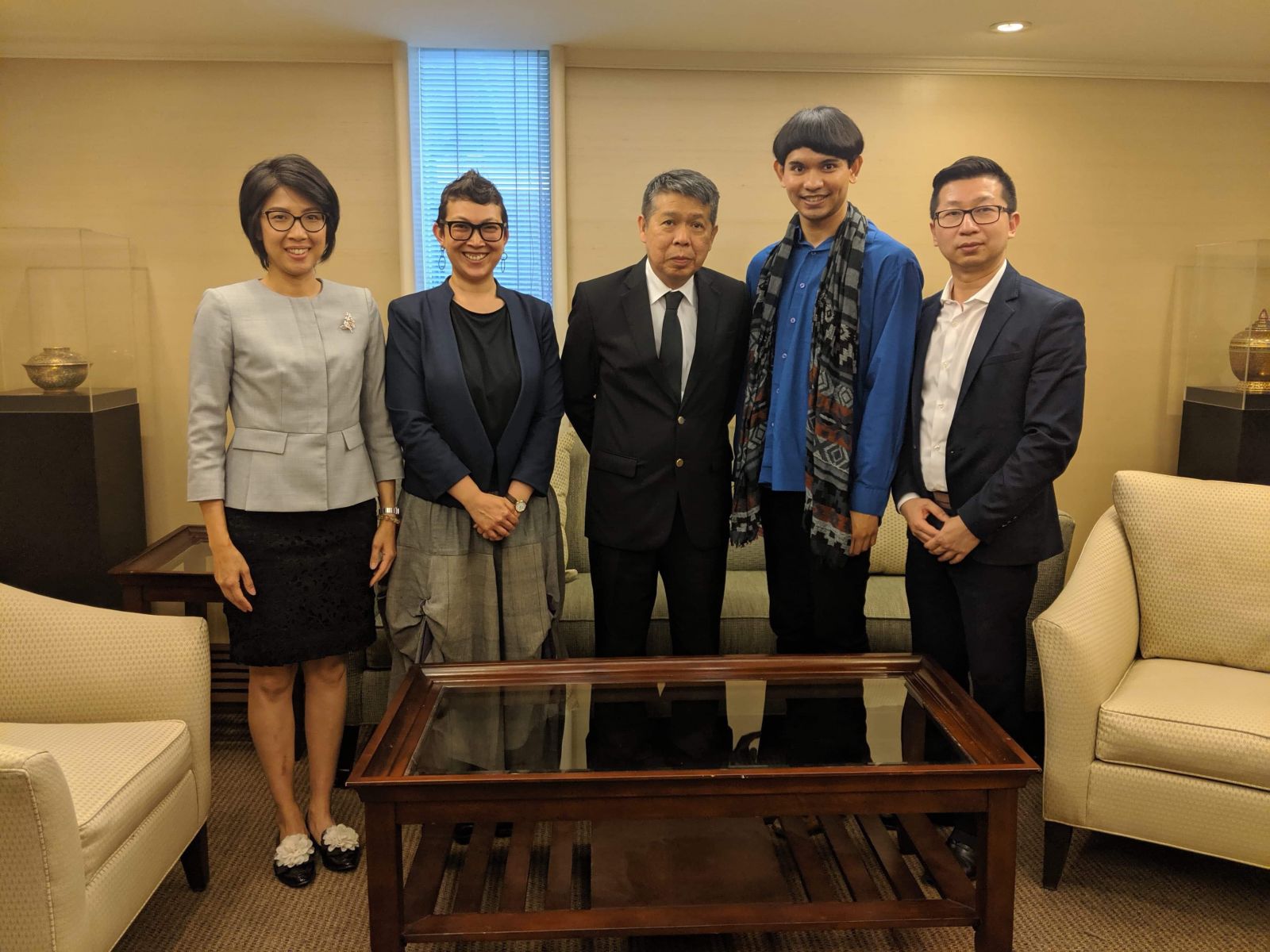 What inspired the establishment of TTF?
The Thai theatre ecology continues to grow and flourish. Each and every year, more and more theatregoers are participating in and supporting shows. With each performance, we see the boundaries of creativity being pushed farther. It's obvious that there are many talented artists in the community. However, for all its vibrancy and creativity, we saw the potential for more growth in the Thai theatre scene. We believe that it still lacks arts administrators to push the field closer to its maximum potential. As the founder of the foundation, and with a background in arts administration, I had a vision of establishing a support foundation that could fill the gap. From there, I gathered a team of theatre professionals who shared that vision both in Thailand and the US.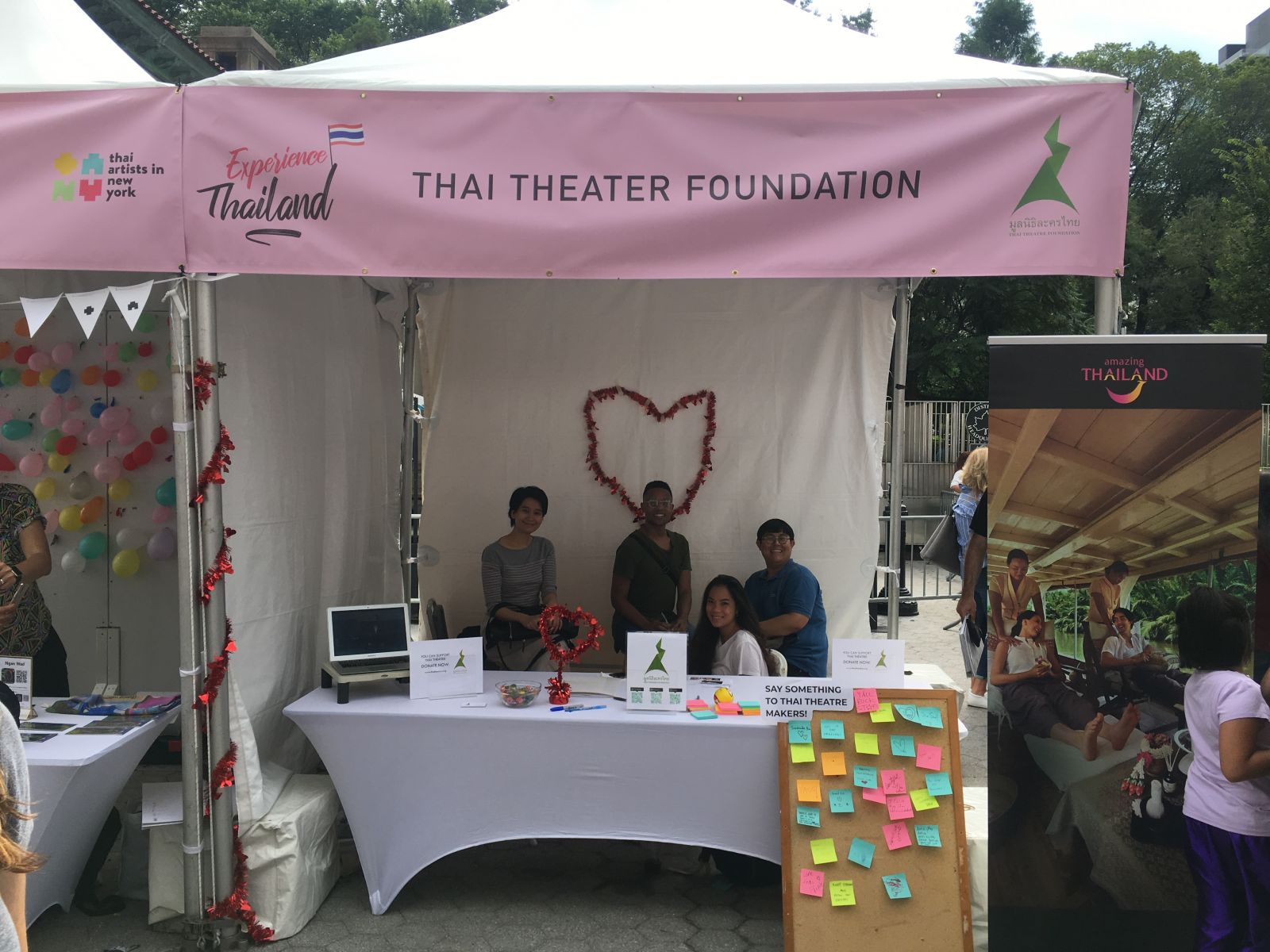 What is your mission and what do you want to achieve?
TTF's mission is to support and strengthen contemporary Thai theatre and to foster collaboration between Thai and American theatre makers. We envision contemporary Thai theatre and its community as having the potential to grow strongly and sustainably. Our goal is to provide contemporary Thai theatre with resources conducive to operating effectively and equitably. To achieve our goal, TTF currently operates six programmes in Thailand – the Theatre Fund, the Theatre Classroom, the Theatre Hub, the Theatre Survey, the Theatre Consultant and Theatre Advocacy.
The foundation also operates in New York. How do the two organisations work together and do they complement each other in some ways?
TTF functions as two entities: the Thai Theatre Foundation in the United States, and the Thai Theatre Foundation Working Group in Thailand. Both share the same mission. TTF in the US provides resources to the Working Group, including financial resources, networking opportunities and access to a wider range of non-profit tools not available in Thailand. The Thai Theatre Foundation Working Group in Thailand, in turn, provides human resources and updates on the current status of the Thai theatre landscape to me in New York, where I live. This reciprocal relationship complements the work of the foundation. We remain current and relevant to the field. At the same time, we enjoy multiple avenues of growth.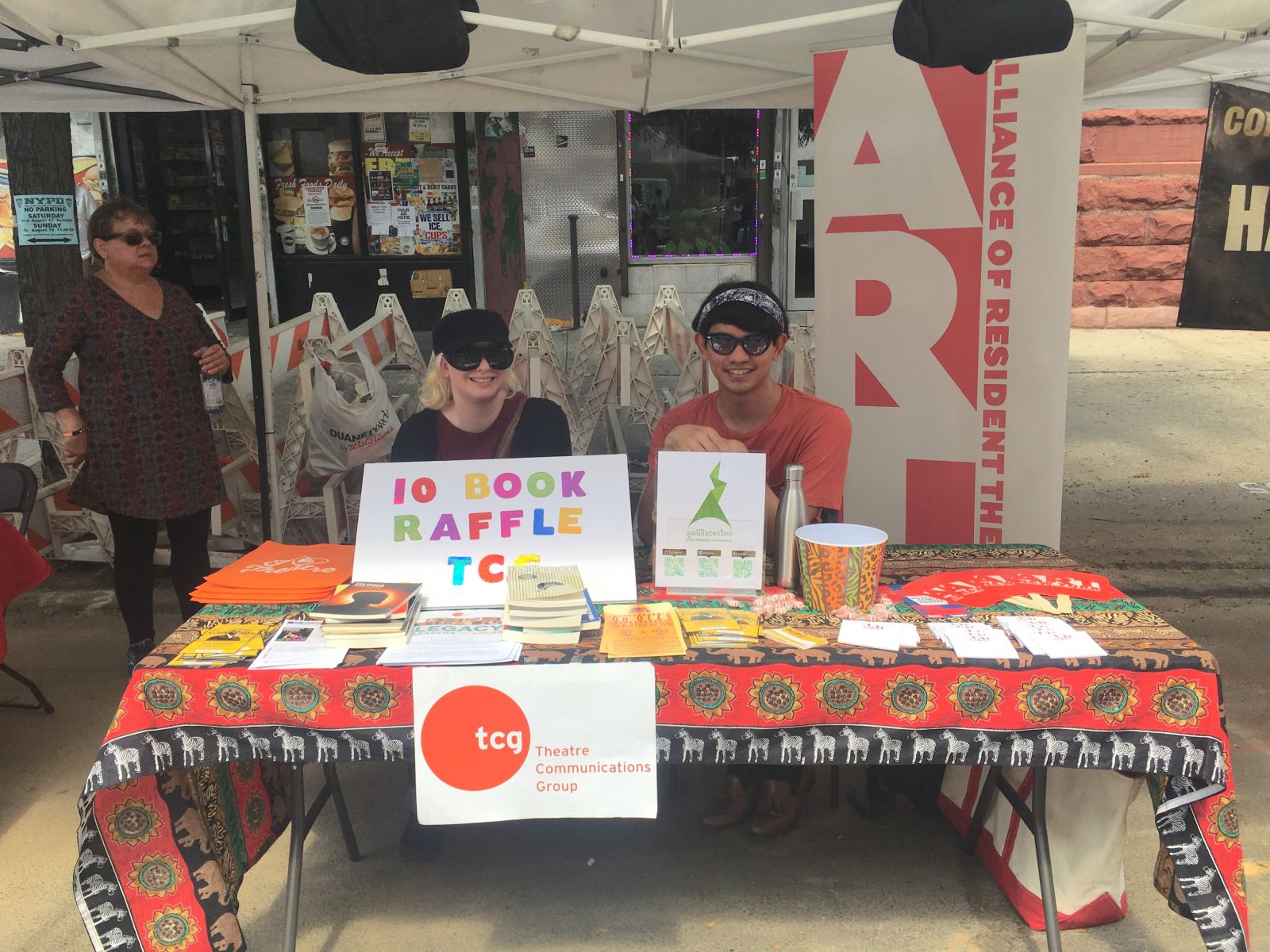 Who are your main financial supporters?
TTF is a not-for-profit organisation that relies 100% on contributions. We are grateful for our individual and institutional donors from both the US and Thailand. Our supporters range from theatre practitioners and theatre enthusiasts, to passionate supporters who are not necessarily in the theatre field but appreciate and value the art in general. Being a theatre of colour, we receive support from organisations and theatre professionals who support marginalised theatre groups as well. We also seek support from businesses and government agencies. One thing that all our supporters have in common is that they trust that the resources they have entrusted to TTF will be directly used for our mission and programmes in an effective and transparent way.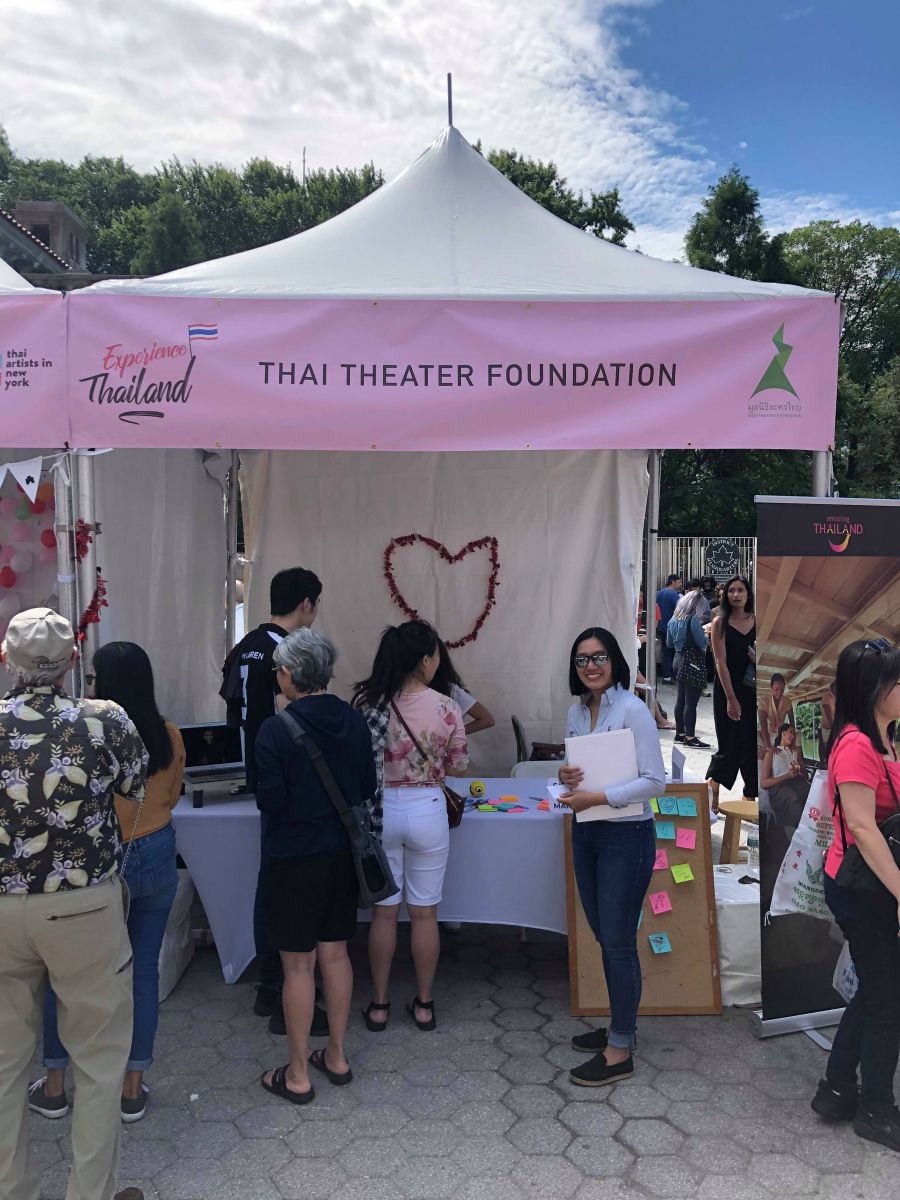 The foundation is probably the first of its kind in Thailand. How do you see the contemporary theatre scene in Thailand? What are its strengths and weaknesses?
There are groups in Thailand that have long worked to support the theatre community in their own ways. But it is also true that TTF is among the first to run as an arts service organisation that extends beyond community work.
The strongest asset that the contemporary Thai theatre scene has is definitely its pool of many talented artists. These artists are well-rounded and very passionate. With limited resources and funding, they often wear multiple hats: performer, director, stage manager, producer, public relations, you name it. This, surprisingly yet predictably, turns our strength into a weakness at times. Some burn out and peel off. A lack of continuity also hinders the development of our emerging artists and arts administrators.
As an industry mostly run by artists, we are close to – if not already – hitting the ceiling in terms of growth. To leap forward, TTF believes we need to initiate more conversation about arts administration. Arts management is the gap that needs to be filled in to further and strengthen our field.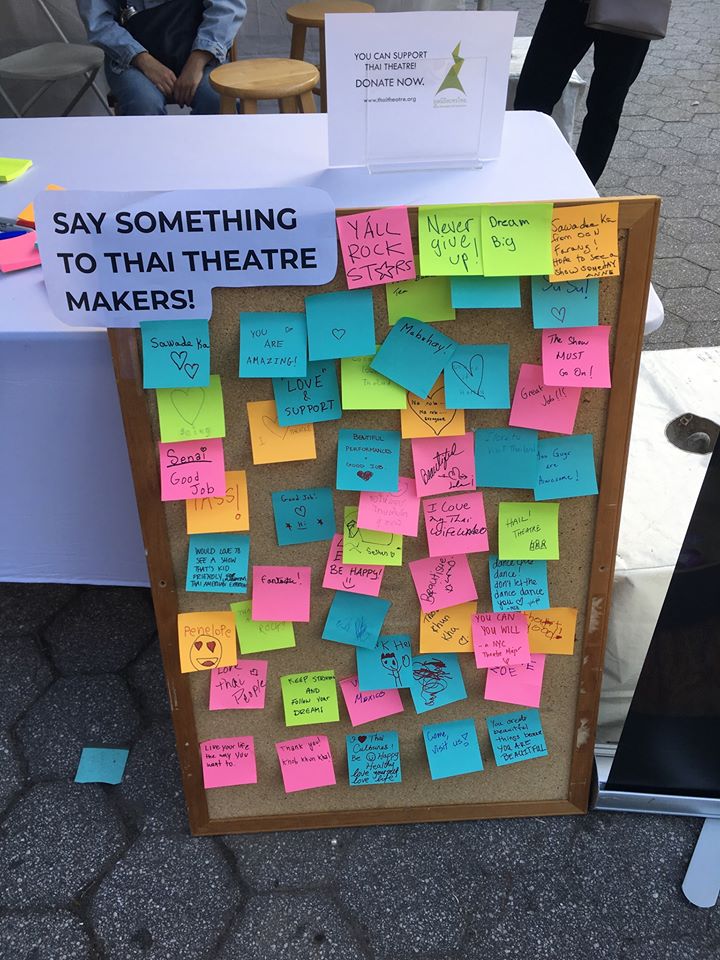 In many countries, theatre is supported and endorsed by the government. Does insufficient government support hinder the growth of Thai theatre scene? Where would we be if we had such support?
It has to be acknowledged that there have been initiatives funded by Thai government agencies to support the theatre arts in Thailand and there is and has been support for the arts in different corners of the Thai government. However, it is also not an overstatement that more resources must be allocated to the contemporary Thai theatre if we aspire to see a more vibrant theatre landscape by, for, and about the people of our country.
Without sufficient funding and infrastructure, many doors for artistic risk-taking are shut and sealed. It's extremely difficult for smaller theatre troupes without large capital to blossom in a capitalist society, especially when a big part of their time and energy is spent on survival. This type of support can't be substituted by contributions from the private sector either. We are talking a legal system that is not hostile to theatre. We are talking a public facility that is truly accessible to everyone, not just a certain demographic. This type of support has to come from the government and the government only.
TTF often uses the US to exemplify a healthier arts environment, partly because one of our legs is in New York City. The US has a non-profit law that extends to cover the theatre arts. Theatre companies and organisations can become tax-exempt and can receive charitable donations that are also tax-deductible. TTF is one of them. Within an ecology that the theatre is supported by all levels of government, believe it or not, more than 60% of US theatre companies are non-profits. What this means is that US theatre companies can take more risks - artistic risks. Several Broadway shows were actually conceived off-Broadway in non-profit theatres. These shows include big hits like Hamilton and What the Constitutions Means to Me. US theatre companies can also focus more on empowering lives through theatre, one of the civic functions of the arts. By supporting the theatre, the US government simultaneously leverages the art form to fulfil its own mission.
TTF does have high hopes. We believe there are ways to communicate and collaborate with Thai government agencies at all levels. One of our six programmes is Theatre Advocacy, which advocates the contemporary Thai theatre within the government sector on a nonpartisan basis. We are working hard to generate more support in hopes of instigating more equity and sustainability in the field. We need a buy-in from all sectors to create a positive change with a long-lasting impact.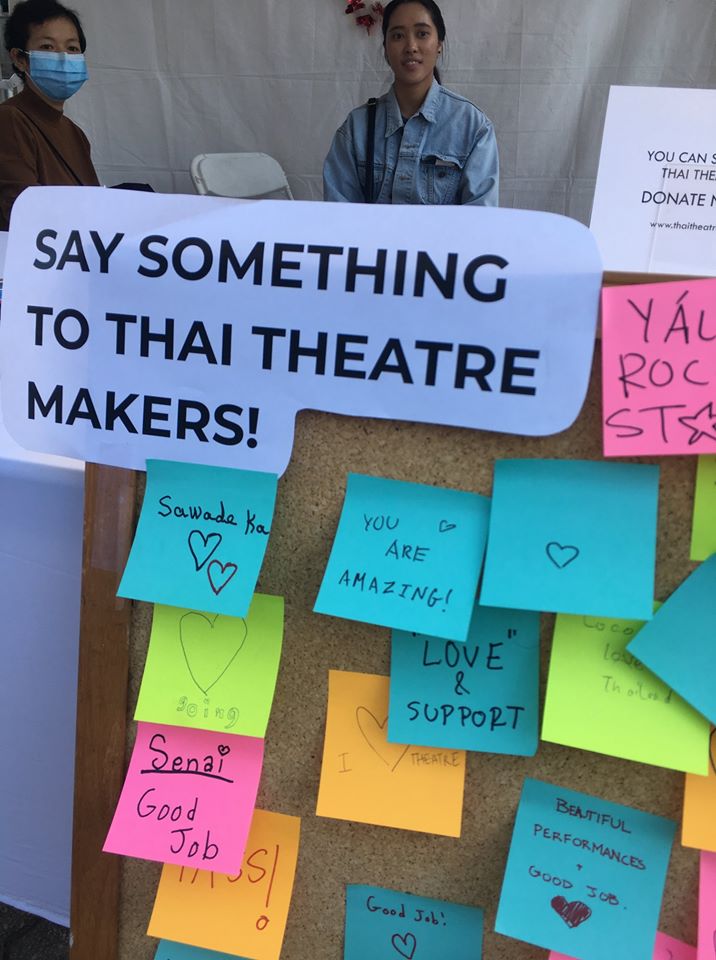 Thailand has been gearing towards a creative economy. Do you see more support or endorsement coming to the theatre?
It's true that Thailand has been gearing itself towards a creative economy. More support can definitely come our way if artists opt to commoditise their art. The question remains whether doing so contravenes the mission of artists and whether the practice itself is sustainable. There are absolutely no right or wrong answers. Each theatre company has to determine its own direction.
In a way, approaching the theatre arts from an economic standpoint can serve as a convenient entry point for the government to begin to pay more attention and explore the potential of the theatre. It may lead to a more sophisticated understanding of the power of theatre in the future and may result in a more complex system through which the government harnesses theatre to make a positive impact in our society.
How many theatre groups have you worked with so far? In which areas do they need help and support the most?
Currently, we have 50 partners both in Thailand and abroad, the majority of which are theatre companies, along with a number of service organisations and educational institutions. With input from our partners, we have found that most need infrastructure support – physical and intellectual. To our surprise, although it is obvious that they are deprived of financial support, our partners have always managed to survive with limited resources. Regardless, TTF strongly contends that our artists can definitely operate in a more equitable and sustainable way if they have access to more funds.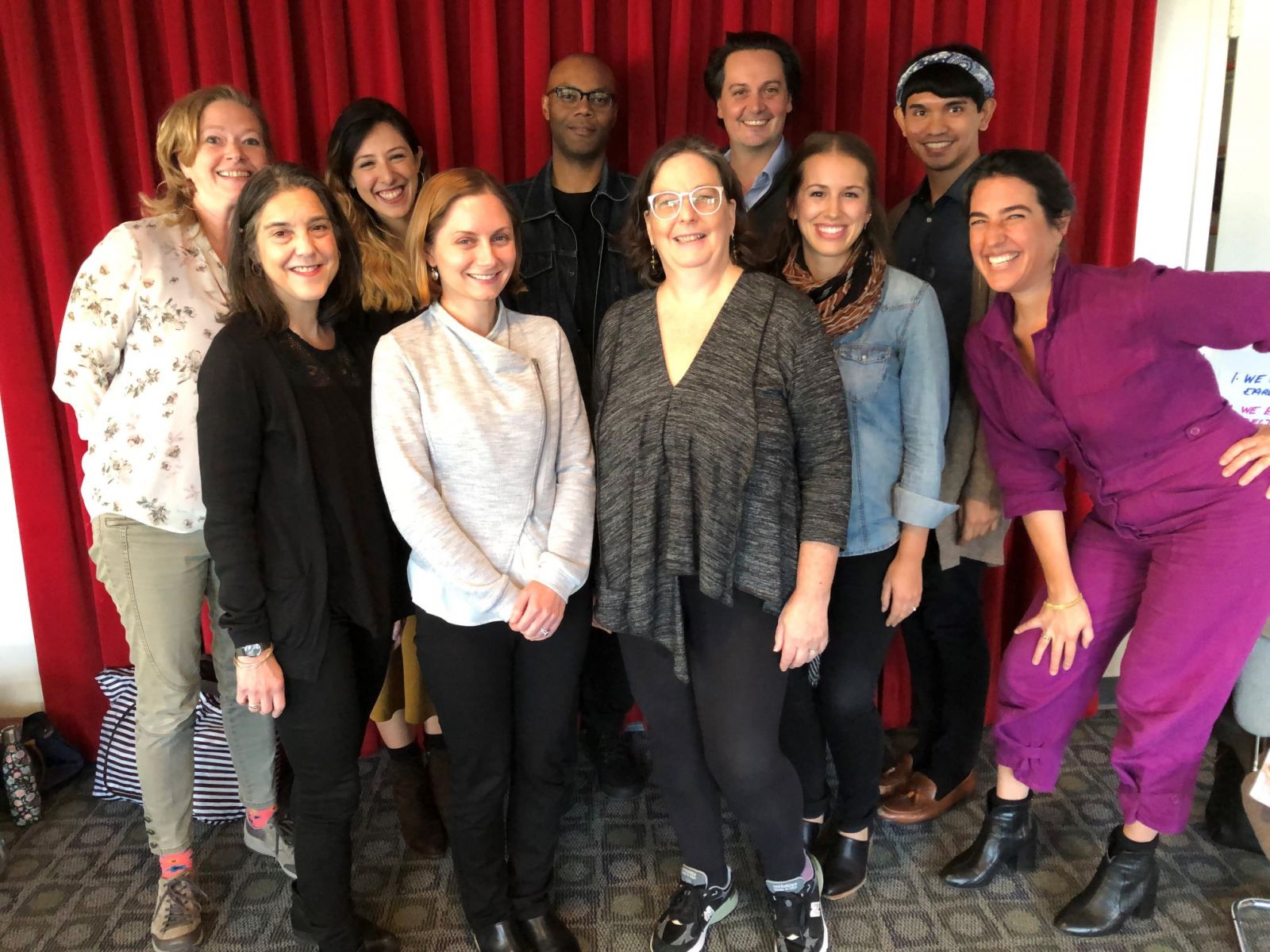 Since the inception in November 2018, what has been your biggest success?
Closing up on almost one year of TTF, our biggest success is the capacity to bring together our community to further our mission. After a series of successful events in a short span of time –
completing a registration process as a tax-exempt organisation in the US, having partnered with 50 organisations, launching the programs that we set forth – we are proud of where we are today. With the support of our donors, artists, arts administrators, and all other constituents, we are confident that we will continue to grow into an organisation of which we can be prouder next year.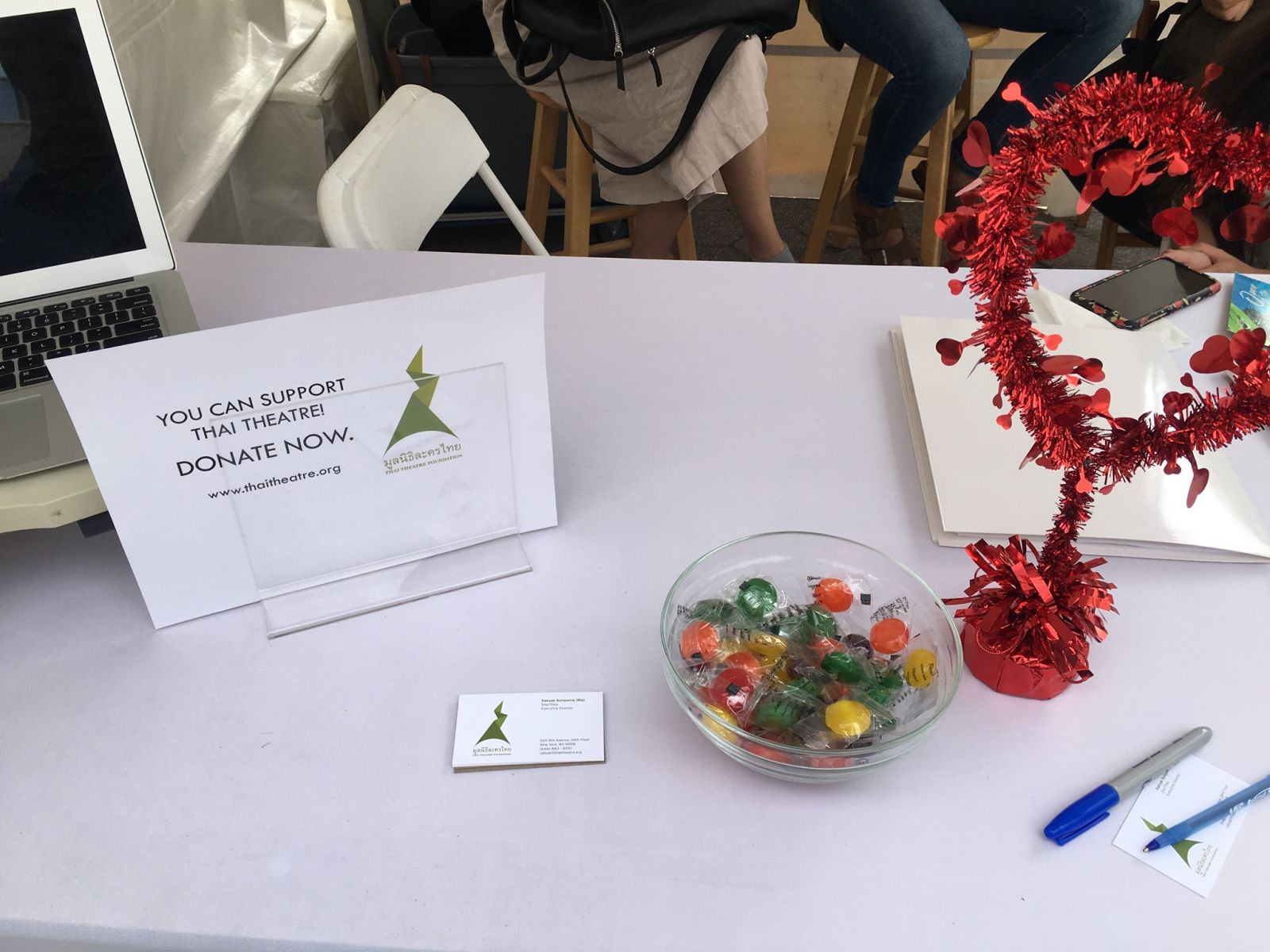 What are TTF's future plans?
This November, we will have our first gala, or rather a birthday party, in Bangkok to raise funds and awareness of TTF and its mission. Our aspiration is to continue to support and strengthen contemporary Thai theatre, so that it can continue to thrive. We are optimistic about the future of the Thai theatre scene. We hope to wrap up our capital campaign with a goal of 500,000 baht and finally register as a foundation in Thailand within the next two years. We rely on your support to accomplish that goal. TTF appreciates your support. Up and onwards! For more information, please visit www.thaitheatre.org or our Facebook page (Thai Theatre Foundation).
"Elite Plus Magazine" ( October/ November 2019 Issue) Available***
- Where to get your own books:
At every branch of ***Asia book Stores***
or contacts Line: @eliteplusmagazine