This 13th ASEAN Defense Ministers' Meeting (ADMM) and ADMM Plus were held on 10 -12 July 2019 at the Shangri-La Hotel, Bangkok where they discussed sustainable security for ASEAN. This aritical written by Nulacha Sutthinonthagul.
In line with the ASEAN Summit held in Bangkok on 22 and 23 June 2019, which had as its theme, "Advancing Partnership for Sustainability", the ADMM and ADMM Plus meetings took as their theme "Sustainable Security" with their aim to foster a safe and conducive environment for economic, social and cultural development for all ASEAN and ASEAN Plus dialogue nations.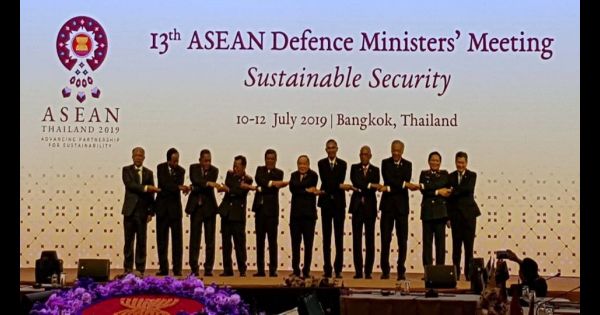 During discussion, the 18 nations, 10 ASEAN members and 8 dialogues partners, Australia, China, India, Japan, South Korea, New Zealand, Russia and the USA established the "3S" concepts, comprising: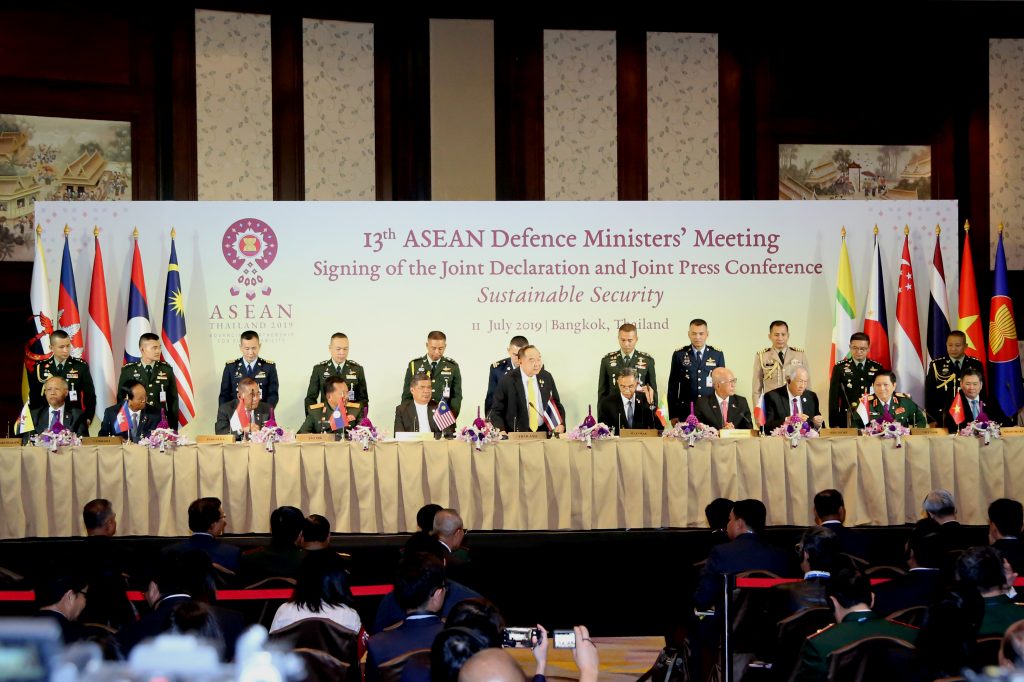 First, Sustainable Security, which involves strengthening cooperation and capabilities among ASEAN members and ASEAN Plus countries to respond to non-traditional security threats in the region. Following discussions, this was stipulated in a "Joint Declaration on Sustainable Security" and the adoption of initiatives to strengthen defence and security cooperation in the region.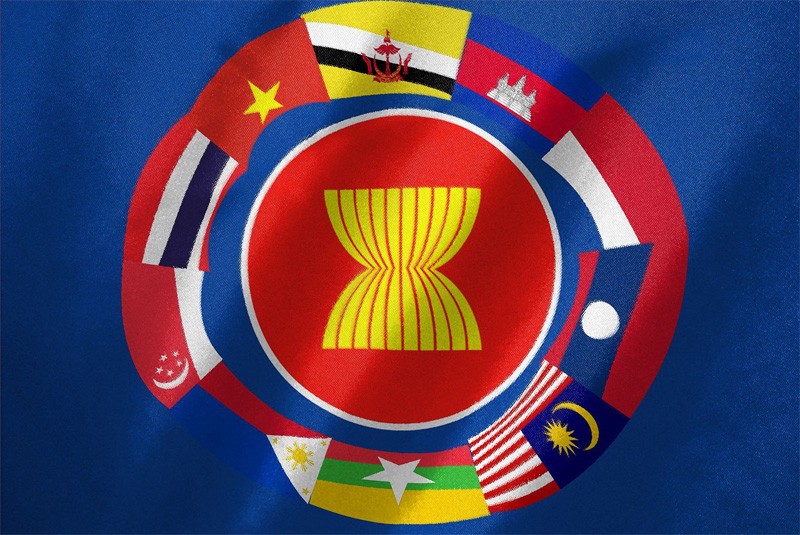 Second, Strengthening, Consolidating and Optimizing Defence Cooperation. The group agreed to 16 cooperation platforms, which include resources and manpower, to maintain effective security sustainability which is covered in a concept paper on "Guidelines for Assessment of the ADMM Initiative".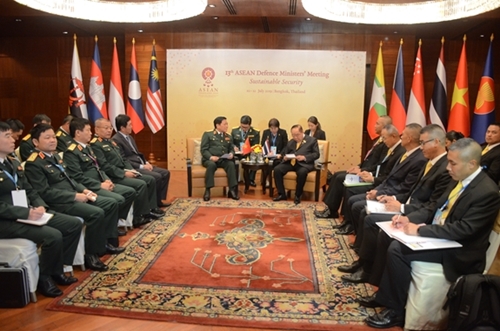 Third, Supporting Cross-Pillar Activities to create conducive environmental, economic and socio-cultural pillars to enhance well-being and livelihood that will support the attainment and maintenance of Sustainable Security by raising awareness and sharing experience, particularly in border management.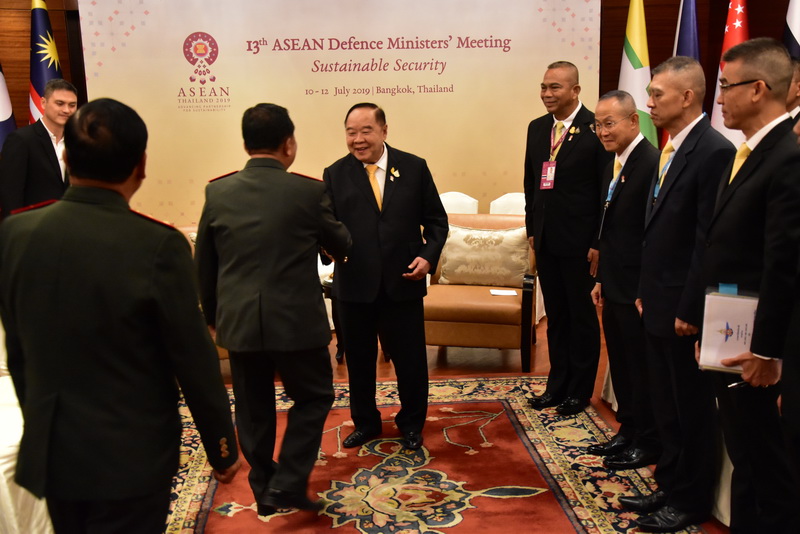 Ten issues that were discussed during the meetings included the following:
IUU Fishing and Marine Management to solve illegal fishing and reduce marine confrontation.

ASEAN Center of Military Medicine to provide coordinated support throughout the region in various fields, particularly in disaster relief.

Evaluation of security problems and their solutions through cooperation.

ASEAN Peacekeeping Center Network (APCN).

Support for ASEAN joint security maintenance.

Border management and security cooperation to reinforce security stability.

ASEAN and ASEAN Plus Hotline to support humanitarian and disaster mitigation.

Industrial cooperation for ASEAN protection.

Reinforcement of ASEAN community population stability.

Data exchange and strengthening of cooperation to fight terrorism under the concept ASEAN "Our Eyes" intelligence initiate.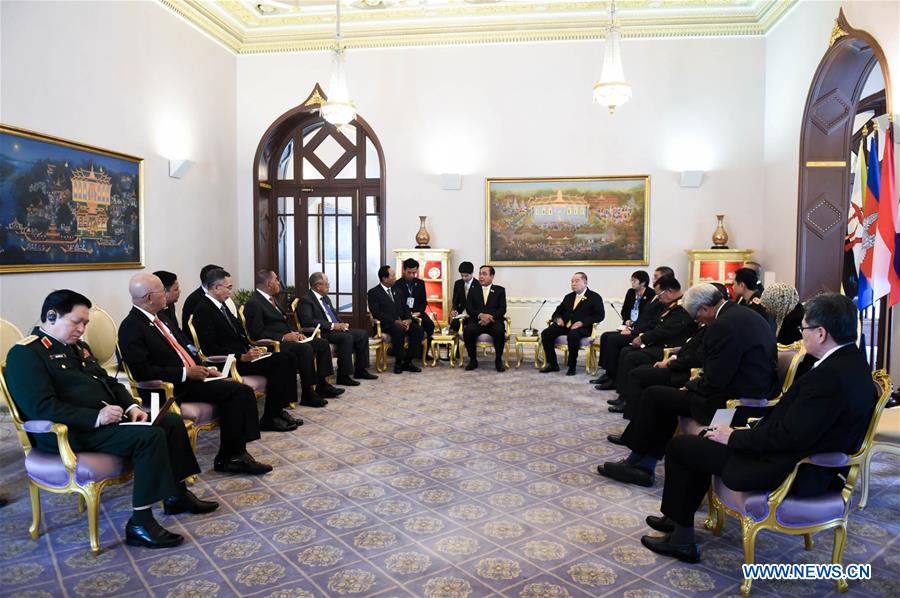 The next meetings, an ADMM Retreat and 6th ADMM-Plus, will be held on 16 -19 November 2019 at the Anantara Hotel and Avani Hotel in Bangkok.