LINE Thailand announced plans to expand its popular digital platform across ASEAN through a game-changing online content business strategy. It welcomed the new decade with the debut of new, original content while strengthening partnerships to bring LINE TV to more smart TV and smartphone devices to expand viewership throughout Thailand.
LINE Thailand has written a new history in the online content business with its annual showcase, "LINE NEXPLOSION 2020". Highlighting continued success as Thailand's No.1 online platform, the company announced its vision for LINE TV to be the leading online video platform and LINE TODAY to be the leading information hub that covers everyday life from all angles. The company also aims to leverage the quality of content services to reach viewers in all parts of ASEAN. In addition, to welcome the new decade, LINE Thailand debuted six exciting original contents for the first time at the event. "LINE NEXPLOSION 2020" was held at Royal Paragon Hall of Siam Paragon Bangkok and attended by more than 4,000 participants, including partners, clients, brands, content providers, artists, actors and platform users.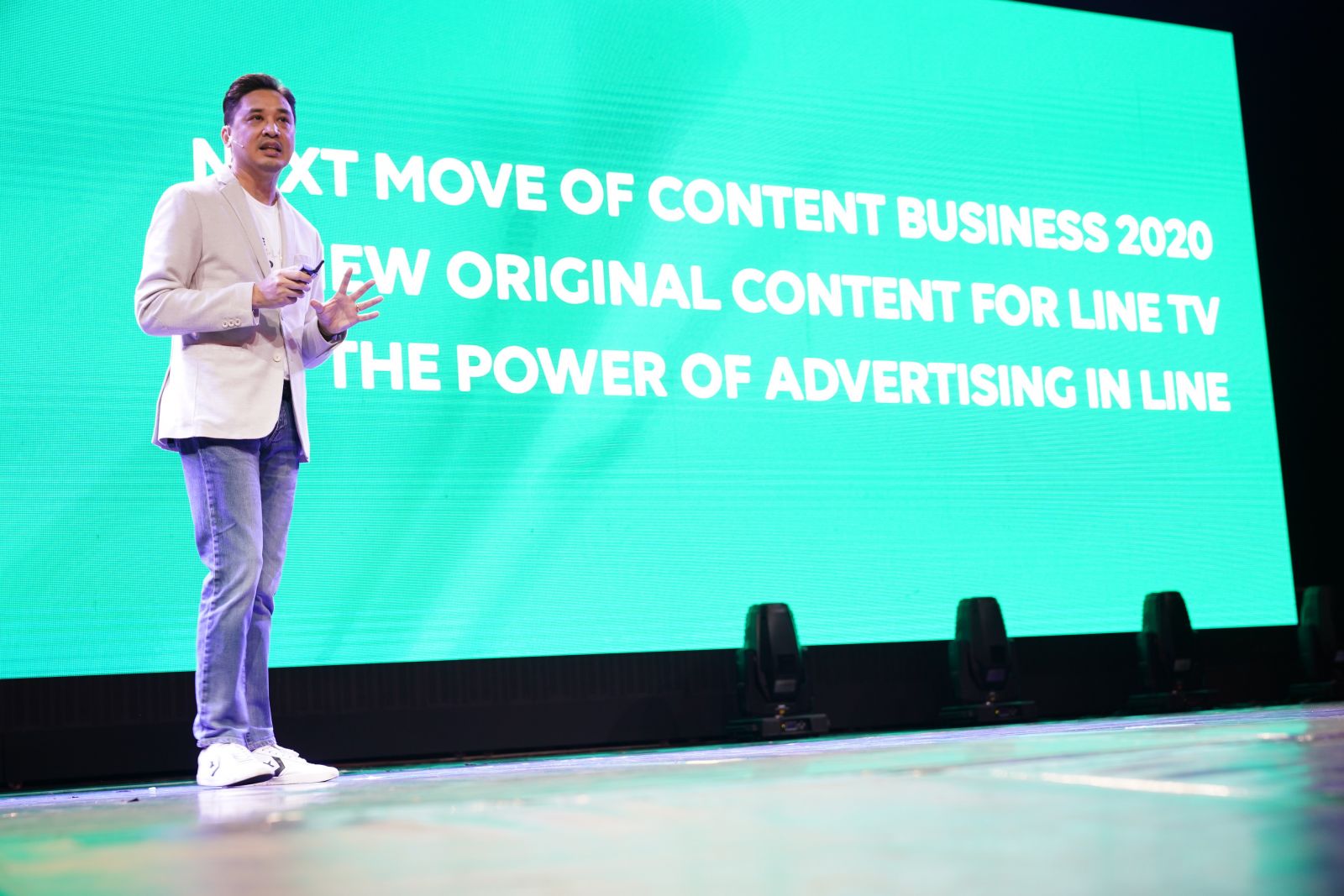 - Emphasizing 'Life on LINE' vision to be a complete 'Life Infrastructure' for all users
Dr Phichet Rerkpreecha, Chief Executive Officer, LINE Thailand, emphasized the company's 'Life on LINE' vision and revealed that LINE continues to be the No.1 digital platform in the mind of Thai consumers by answering the demands of viewers of all ages and genders. To mark the year 2020 and new decade, Line Thailand, for the first time, shared its strategy for LINE Content Business – including LINE TV and LINE TODAY. The company says it will to continue to raise the quality of content services to meet the growing population of modern users whose lifestyles are truly tied to the digital world 24/7.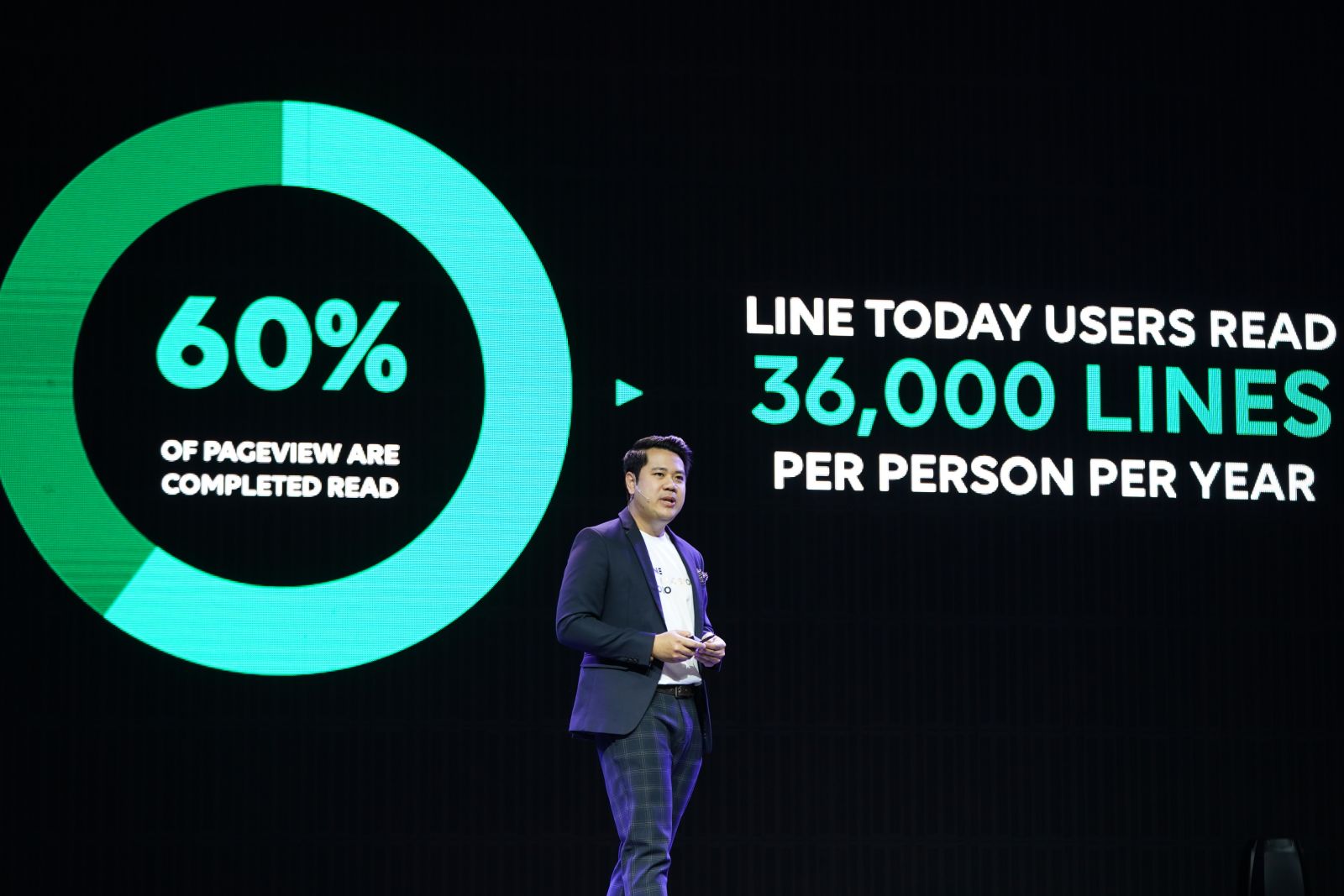 - Driving towards success within three years
Mr Kanop Supamanop, Chief Content Business Officer (CCBO), LINE Thailand, announced the targets for LINE Content Business in 2020-2022, as the company sets its sight on becoming the leading provider in quality online content and entertainment and a driving force behind the online content industry in Thailand in terms of quality and competitiveness to meet the global standards.
In the past five years, the content business of LINE TV and LINE TODAY has grown exponentially. A new trend in content consumption among consumers has also emerged in the form of 'Missing Out "Now" is My Option' (MONMO). Consumers today do not want to miss out on hot and trending content, but they also prioritise their convenience and freedom of choice – when and how they view the content. With service offerings from LINE TV and LINE TODAY, consumers can enjoy the convenience and flexibility to manage their own preferences.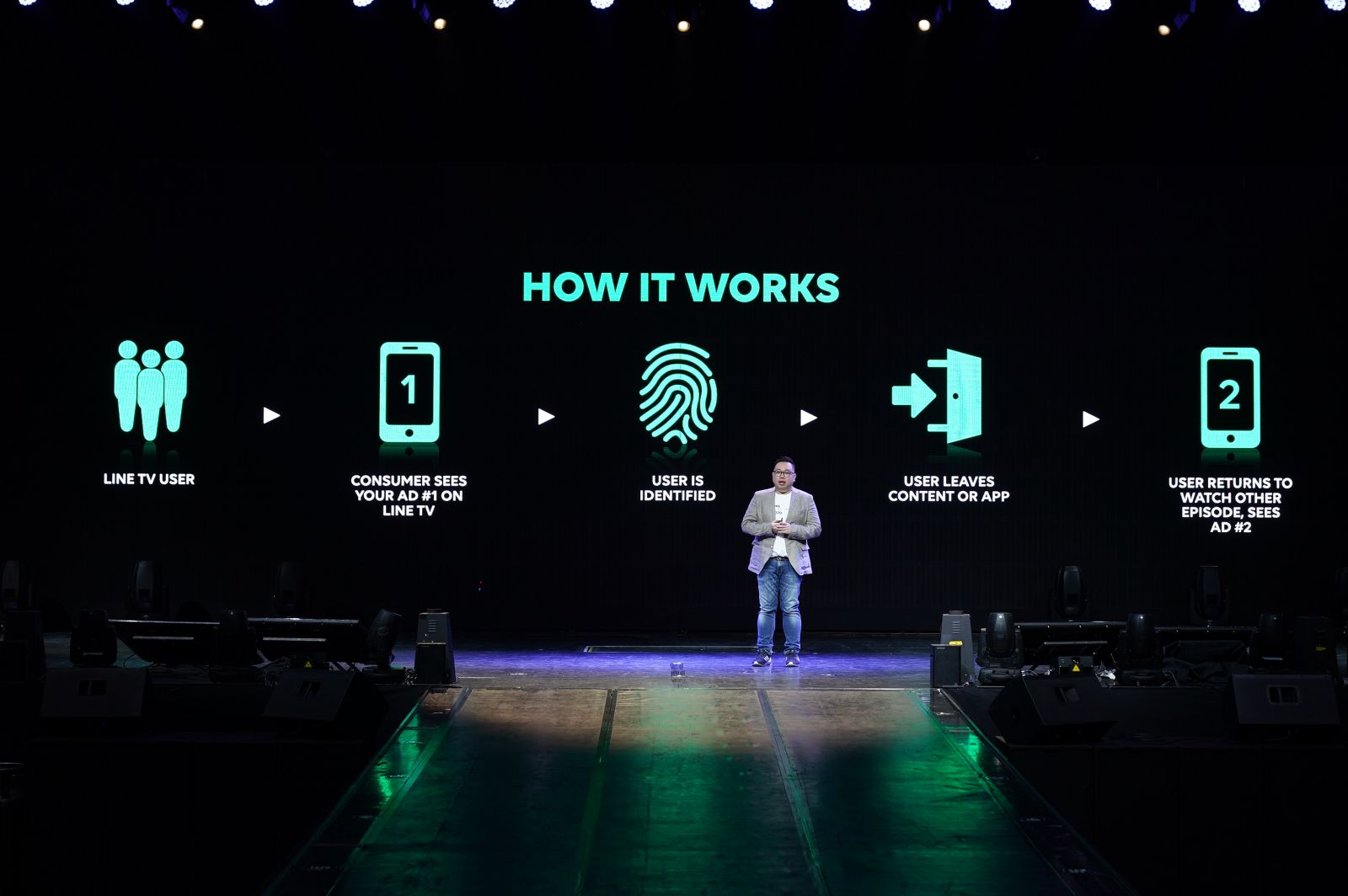 LINE TODAY aims to be the 'Personalized Infotainment Portal', or a complete content hub of news and articles that are useful and entertaining from reliable sources. Combining with AI technology, the portal can provide personalized content that suits each subscriber individually. Content of all styles, flavors and forms is available here on the 'Infotainment' portal, offering a perfect blend of Information and Entertainment. At present, LINE TODAY is Thailand's leading content portal, with over 260 partnering content providers, including leading online and offline publishers, reaching 45 million readers nationwide via LINE platform. Statistics from 2019 show that:
59% of readers of LINE TODAY are female and 41% male. The percentage of male readers shows higher growth compared to numbers of the previous year.
41% of readers are aged between 25-34 years, followed by those over 45 at 22%. The latter group has shown significant growth of 50% YOY.
Moreover, readers tend to read more content online as indicated by LINE TODAY's user statisitics:
A Thai reader reads up to an average of 36,000 lines per year, which is similar to 9 pocket books.
Over 60% of LINE TODAY's readers complete each article they read.
The two most popular reading periods are between 6-8 pm, or when commuting back home from work, and between 9-11 pm, or before bedtime.
The most popular content styles are entertainment, lifestyle, fashion, health and sports.
This year, LINE TODAY also plans to redesign the entire User Experience (UX) and User Interface (UI) to enable better responses for readers by providing them with relevant content that caters to their reading behaviours to become a truly Personalized Infotainment Portal.
- Partnering with industry leaders to produce quality content
LINE TV is regarded as the No 1 video content platform in Thailand. In 2019, more than 40 million users spent as long as 176 minutes on average per day watching content on the platform. The three busiest periods of LINE TV viewing were:
Between 12-2 pm, or during lunch break
Between 3-6 pm, or after school or work or when commuting back home
Between 8-10 pm, or with family on a large monitor. This period sees the most significant growth in number of viewers at an average of 63% per month since the service was launched. Watching on a large screen is currently first for time spent watching on average per user compared to watching on smartphones or web browsers.
When asked about the success of original LINE TV content, Mr Kanop, LINE Thailand CCBO, explaIned that since its launch in 2015, LINE TV has broadcast a total of 72 original content titles, which makes it the platform with most original content titles in Thailand. Viewership of LINE TV original content increased steadily by 32% per title between 2018 to 2019 while LINE TV original content has won over 10 international accolades, including eight Asian TV Awards, one Asian Academy Award and one Maya Award. Most recently, LINE TV swept six prestigious awards at the 24th Asian Tv Awards held in the Philippines where LINE was also bestowed with the special title of "Online Platform of The Year".
For its next step, LINE TV aims to become the 'Everyday Enjoyment Hub' for consumers by offering a wider and richer variety of content to satisfy emerging urban lifestyles such as feature animated films, sitcoms and lifestyle programs. To provide more convenience to users, the LINE TV application will be pre-installed on many smart TV and smartphone models. More importantly, the company is now ready to extend platform offerings and viewership in Southeast Asian markets, paving the way for Thai producers to introduce their content internationally.
In addition, to embark on the new decade, at the event, LINE TV debuted six new, exciting original films and series crafted to cater to viewer tastes. The 2020 original content lineup includes: Mother, Pentor x Playboy Uncensored, Win 21 Sit-Com, BKPP The Series, The Graduates and The Secret.
- To be labelled the "Online Advertising Platform of the Future"
Mr Norasit Sitivechvichit, Chief Commercial Officer (CCO), LINE Thailand, gave further details to demonstrate the strengths of LINE Business Solutions for advertisers on LINE TV and LINE TODAY. He revealed that in 2019, the online content industry enjoyed satisfactory growth while attracting increased advertising spending, especially with LINE TV showing an increase of 67% Compound Annual Growth Rate (CAGR) while LINE TODAY leap-jumped at 150% CAGR.
Last year, LINE TV remained the No 1 online TV destination among viewers in Thailand. Advertising statistics for the LINE TV platform showed that the completion rate of video ads on the platform was 200% higher than the industry average, with the leading viewability rate and the click-through rate (CTR) were 24% and 52% above industry average respectively, resulting in 'Intention to Buy' from the audience rising to 49%.
LINE TV is also the only OTT platform in Thailand that can implement tie-in advertising into its original content. The product categories with highest advertising spending on the platform are food & beverage, beauty & hygiene and technology & telecommunication. Meanwhile, e-commerce, media & entertainment and insurance products are respectively the categories with highest growth in advertising spending.
Additionally, last year, LINE TODAY reached more than half of the Thai population with 100% better click-through rate (CTR) than other platforms. The time spent on LINE TODAY was also 200% longer than other platforms, resulting in 60% Intention to Buy among readers. The three product categories with the highest advertising value on LINE TODAY were automotive, technology & telecommunication and e-commerce while segments with the highest growth in advertising value included government & energy, followed by retail and food & beverage respectively
The key strategy of LINE Business Solutions for LINE TV's advertising services will focus on creating the 'Quality Reach' to help marketers attract more customers and better reach target customers. Meanwhile, LINE TODAY will focus on creating 'Quality Impact' to emphasize its position as the "The No 1 News and Online Content Portal in Thailand" with the goal to convert readers into customers of LINE advertisers. When combining the two areas of focus, LINE will be able to create 'Quality Conversion' to drive real commercial transactions and increase efficiencies for marketers and advertisers alike.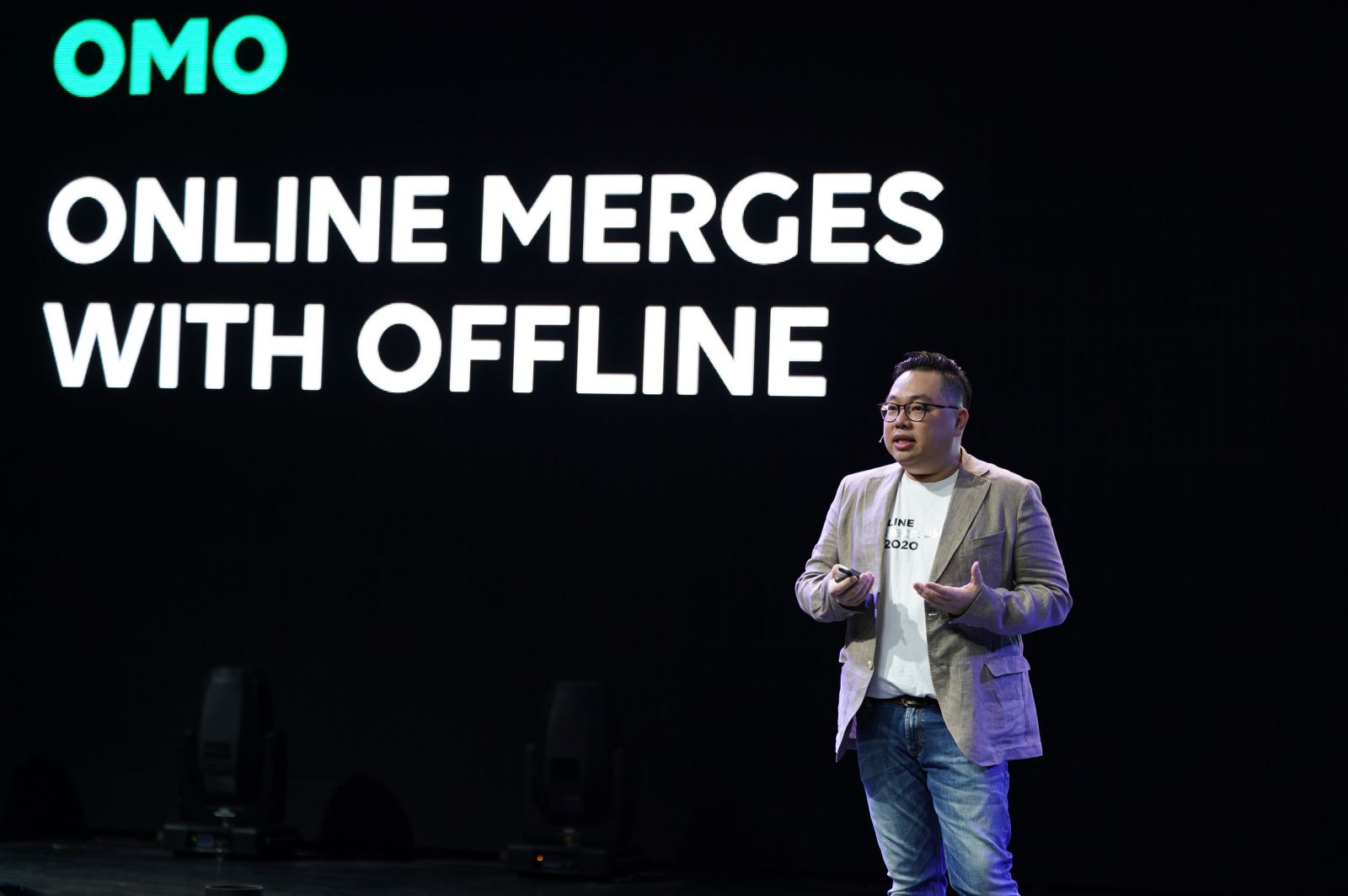 Mr Nadhakriz Kanchanamantana, Head of Commercial Content & Media, LINE Thailand, said that 2020 advertising packages are highlighting the launch of the "Story Linked" solution. This new technology will increase advertising effectiveness on LINE platforms to meet the needs of both advertisers and viewers. After the implementation of Story Linked, it is expected that the rate of video complete view will rise by 2.5 times,and the CTR increase by 80%. The format of Story Linked ads is similar to that of Sequential Ads, which is divided into a number of parts. Through this method, advertisers can more effectively increase engagement with viewers and readers on LINE TV and LINE TODAY. This format can help motivate clicks on ad links for the next episode. Shorter ads also mean that viewers can digest all the content that advertisers want to communicate more easily when compared to the ordinary format that has to be compressed into an entire episode.
Apart from this, double-bill highlights were revealed as LINE announced a partnership with two leaders in Thailand's Out-of-Home (OOH) advertising industry, VGI and BMN. The new collaboration will help build awareness and reach more customers while answering the needs of advertisers using LINE platforms. This will achieve better linkage between online and offline (OMO) capabilities. Furthermore, LINE Thailand will join forces with Nielsen, a leading global market research company, to launch "LINE Reach Curve" to enhance the development and analysis of digital data to maximize benefits for brands and advertisers. With this new tool, marketers and advertisers will be able to plan advertisements on LINE platforms that can best reach targeted audience within their budgets.