The 2018 UN Happiness Report was released on the Ides, or 15th, of March, an ominous date in traditional Western folklore. At the top end, however, the index is becoming increasingly predictable, with Scandinavian countries long entrenched in the happy top 10 along with a handful of perennial overachievers such as Switzerland, the Netherlands, Canada and New Zealand. The main surprise this year was that Finland edged out Norway to reach No 1 for the first time. These rankings at the high end roughly correspond with both the international Democracy Index and the Rule of Law Index, which were covered in the last issue of Elite+. It should come as no surprise that having a voice in the political system and recourse to an independent, law-based justice system should also improve a society's overall happiness.
One issue common to Southeast Asia, which impacts all three indexes, has been the erosion of civil liberties and increased censorship. The number of blocked sites is rising across ASEAN, with little oversight and an increasing number of arrests for posts on social media. Anti-government activists or those trying to bring attention to social injustices often face summary trials and long prison sentences. While many failings are increasingly common to the region, it is worth looking at the countries individually.
Thailand
In past years Thailand has been one of the few anomalies across the three indexes. While it ranks poorly in democracy and rule of law according to standardized criteria, Thais have been happier than the underlying statistics would predict. This is also somewhat observable from the atmosphere, not only due to its traditional moniker of Land of Smiles. Nevertheless, this year Thailand fell 14 places in the UN Happiness Report from last year, due no doubt to the continued erosion of civil liberties by the current military government. Singapore and Malaysia now rank higher than Thailand in happiness.
Thailand's current army-enforced political stability has measurable and immeasurable long-term consequences – a steady erosion of judicial independence, freedom of speech and independence of its institutions. This was also the case under previous governments, a by-product of Thailand's traditional patronage system, and was one of the justifications for recent coups. Yet a recent change to election laws has likely pushed back any hope of an election to 2019. It looks likely that in the meantime Prime Minister Prayut Chan-o-cha will be trying to form a party and vying for an election win. Those publicly protesting this potentially face up to 14 years in prison. Recent scandals such as the undeclared 40 million baht worth of watches worn by Deputy PM Prawit Wongsuwan threaten the clean image that the military government has been trying to portray.
Elections will occur eventually, but curtailments to press and individual freedoms will grow in the meantime as the government tries to control how it is perceived and seeks to establish a long-term foothold in executive power.
Cambodia
In the region's worst performer in the rule of law, Hun Sen has now been in power now for 33 years, currently leading a sweeping crackdown on opposition before elections in the summer. Last year the government arrested opposition leader Kem Sokha, closed critical news sources such as the Cambodia Daily, ostensibly on tax grounds, and failed to properly investigate the petrol station assassination of human rights activist Kem Ley. It also recently introduced a stricter lese majeste law protecting Cambodia's king, admitting that this will be used, as is often the case in Thailand, to stifle political opposition as much as insulate the monarchy from abuse. It is clear that the power of international donors to influence Cambodian politics is waning as the government consolidates power ahead of elections later this year.
The Philippines
The biggest decline, of 18 places in the Rule of Law Index, was registered by the Philippines, which is in free fall following the election of Rodrigo Duterte as president. His anti-drug campaign has killed thousands. Martial law was declared on the island of Mindanao due to clashes with Islamic militants. There have been many attacks on Duterte's opposition, with the arrest of government critic Senator Leila de Lima and threats to impeach the supreme court justice.
On a positive note, according to Freedom House in their recent Freedom on the Net report, internet freedom is falling in almost all ASEAN countries but the Philippines is still considered "mostly free", with the internet operating with less censorship. This is likely to change in the coming year, however, as attacks on journalists and activists continue – such as the murder of lawyer Mia Manuelita Mascarinas-Green in February.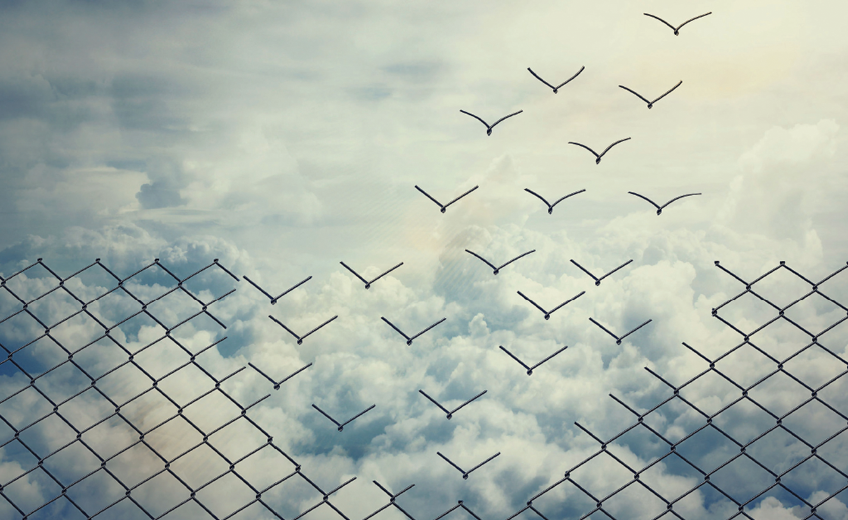 Vietnam and Laos
Vietnam dropped seven places in the Rule of Law Index, matching Thailand's fall, with increasing attacks on media and any political opposition. In terms of civil liberties, Vietnam is in the process of following China's extreme example in terms of controlling the online activities of citizens and virtually outlawing contrary opinions. Bloggers critical of the government have received prison sentences of over 10 years.
With limited access to statistics or surveys, Laos is largely overlooked in these indexes. In the Democracy Index, however, it remains one of the world's most authoritarian states, with enforced disappearances of activists such as civil society leader Sombath Somphone.
Indonesia
In Indonesia, the blasphemy law is regularly used to restrict free speech. Charges against Jakarta Governor Basuki Tjahaja Purnama (Ahok), and other impediments to minority rights and freedom of expression, are particularly worrying. In all of the indexes, as well as in the Internet Freedom Report, Indonesia has diverged from expectations and fallen considerably. This year's regional elections will be worth watching.
Myanmar
Myanmar, for which the world held such high hopes just a few years ago, is also a big disappointment in every index. More journalists face charges now than under the military junta, and fake news and misinformation are on the rise. Violence has been far too common, with racist and anti-Islamic sentiment encouraged by elements of the army, Buddhist clergy and government. UN representatives have called for an end to violent ethnic cleansing of the minority stateless Rohingya in Rakhine State and peaceful repatriation of exiled groups, but ill treatment of minorities is likely to continue.
Singapore and Malaysia
Singapore was another outlier in the indexes, ranking a lowly 69 in democracy but 13 in the world in rule of law. It has also risen in the Happiness Report to a respectable 34. While the government remains authoritarian, institutions are relatively independent and the standard of living is high.
Malaysia ranks well in happiness and has improved its freedom of information score, but only due to growth in internet access. Arrests for social media posts have increased along with increasing government control. The Sedition Act has been used to greatly curtail online speech. Elections will be held this year, but districts are heavily gerrymandered and no big changes are expected.
What happened to the AEC?
It was only a few years ago that Southeast Asia was looked on as a model for emerging and middleincome economies, with the ASEAN structure providing stability and an economic launchpad for growth. Democracy was becoming more established and strong social movements – such as against corruption in Indonesia, for clean elections in Malaysia, in support of garment workers' rights in Cambodia, or against coal-fired power plants in the Philippines – were strong. The advent of the ASEAN Economic Community was expected to further strengthen ties and boost growth.
Now democratic progress has not only stalled but regressed, and such social movements have been brushed aside by increasingly strong-arm and inward-looking governments. With increasing restrictions to civil liberties across the region, it may take a while for the region to re-establish itself as a global economic, cultural or political force.
How ASEAN nations rank internationally
Here are regional scores across the three indexes, with top and bottom scoring nations added for comparison. The Economist Intelligence Unit's Democracy Index is based on 60 indicators in five categories: electoral process and pluralism, civil liberties, the functioning of government, political participation, and political culture.
Published by the World Justice Project, the Rule of Law index compares legal systems and scores across 44 indicators in eight categories: constraints on government powers, absence of corruption, open government, fundamental rights, order and security, regulatory enforcement, civil justice, and criminal justice.
The World Happiness Report, commissioned by the United Nations Sustainable Development Solutions Network, collates data on business, citizen engagement, communications and technology, social issues, education, emotional well-being, environment and energy, food and shelter, government and politics, law and order, health, religion and ethics, transportation and work.