By: Amy Sumin
Hello fellow Bangkok Expat.
First of all, congratulations for making it this far. I don't know you personally, but I feel like we would be friends,
if not purely because the lack of English-speaking foreigners in Bangkok would somehow force us to be.
We are united by a greater force that bypasses even language- our shared humanity in hardships and hopes,
in philosophy, what we hold dear, and in human kindness.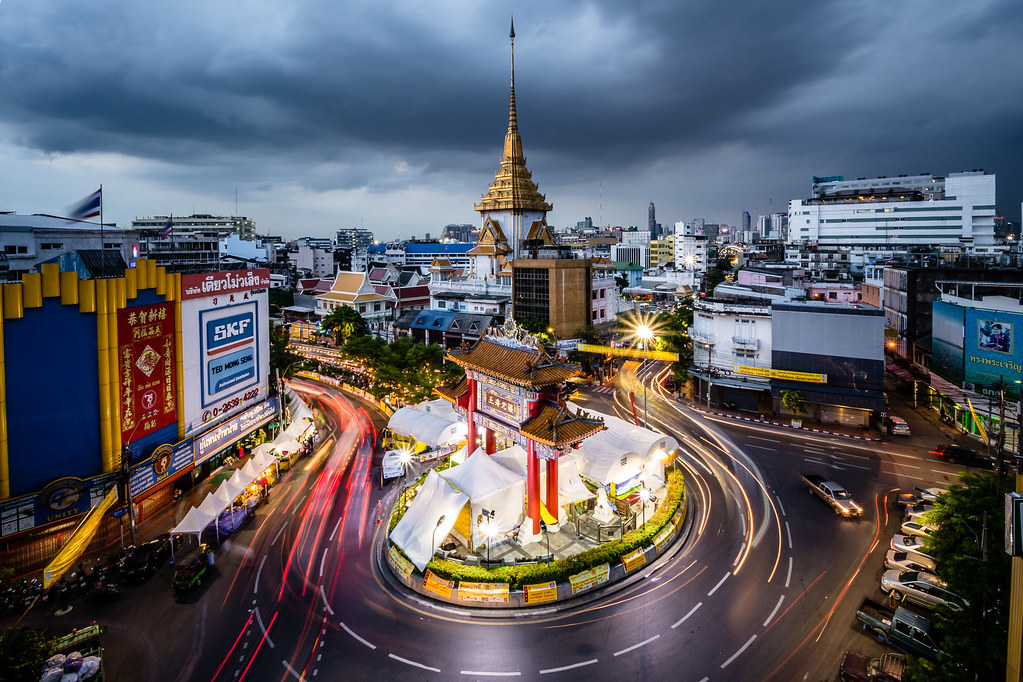 I don't know you or how you came to be in this city. But an educated guess may surmise that you are either
A) some high-flying career junkie that landed this job opportunity that "was too good to pass up!",
B) in business or a start-up that wants to "be involved in the ground-level" or cheap outsourcing,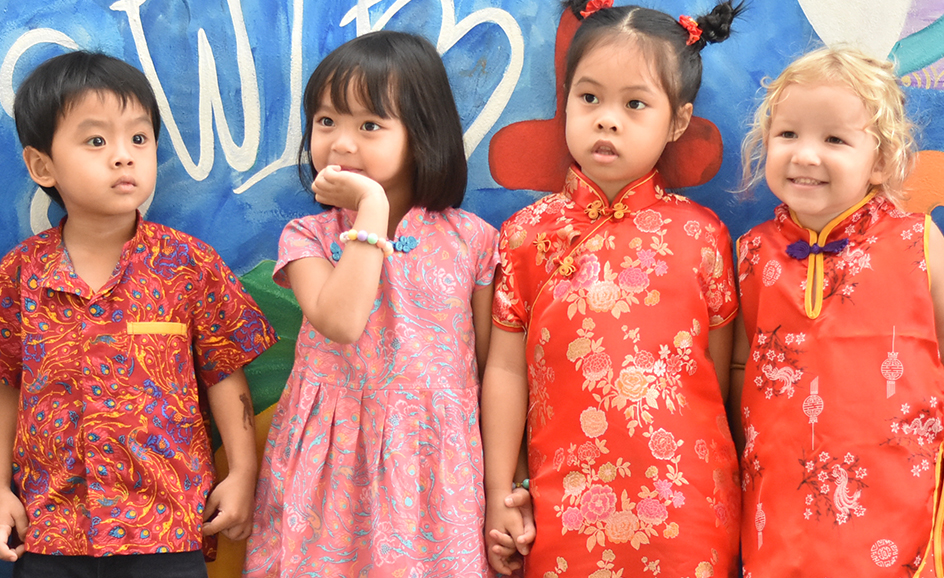 C) a Mother Teresa wannabe in the NGO arena,
or D) perhaps you're on a majestic escapade from some "deeply personal issue" back home.
A mixture of the above with D) is likely if you're anything like that pathetic American artist
I met who ran away with a broken heart or that young intern with family issues
that wanted to make a dramatic statement and "find herself".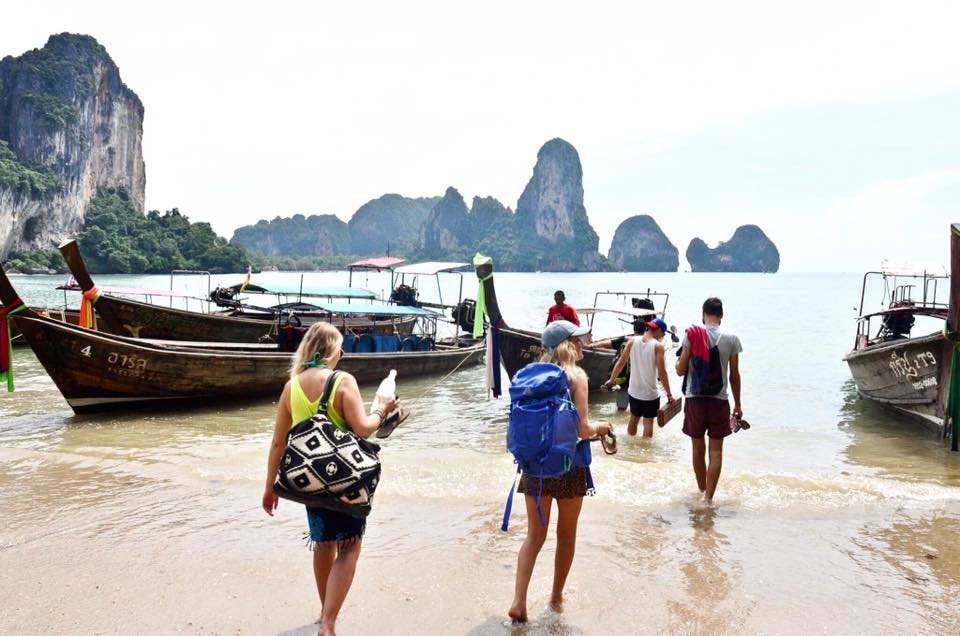 But you are definitely E) an adventurous, brave soul who acts upon their wanderlust dreams,
and for that I salute you. You have already broken through personal and societal barriers
to be here- a conscious move away from the status-quo and safe harbour into the unknown.
But you don't regret it at all. Your breaths feel deeper and each moment is bolded.
Hence, I reinforce our kindred spirits and that we are now friends- you, the reader, and myself.
We are actually closer than you know. I know you better than you may assume.
In some ways, I am you and you are me. Don't believe me?
Let me recount your day for you, and spot how many similarities we share: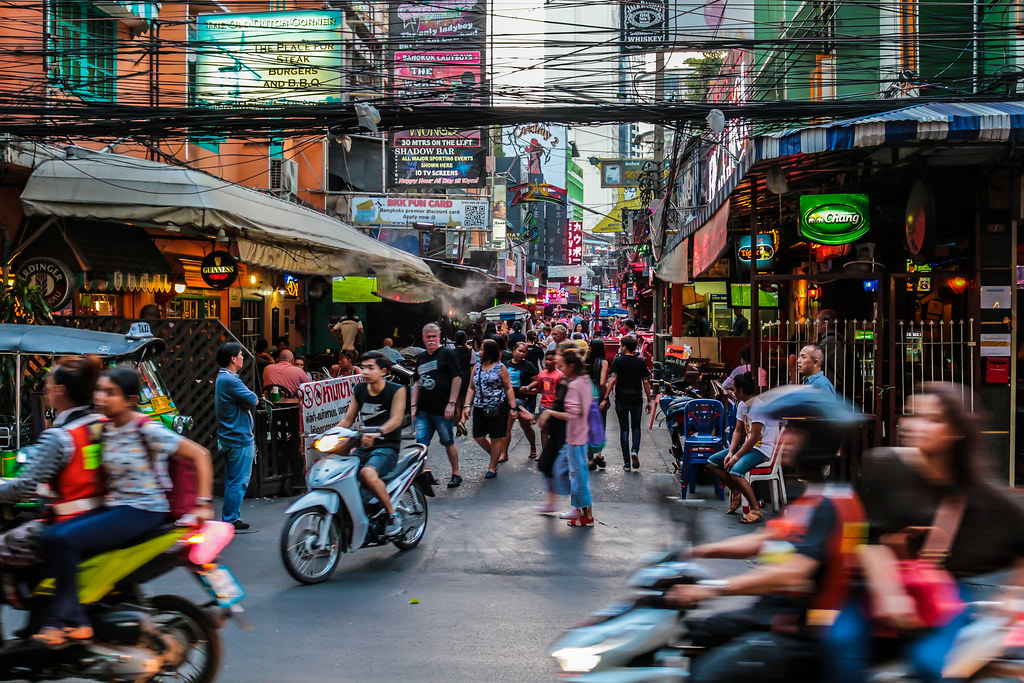 The sun dawns over Bangkok- this fast-paced, polluted, high-traffic, high-pressure city
that has come to hold a very special place in your heart.
You wake up feeling the challenge of living your best life, finding and creating yourself.
You pour yourself some water… not from the tap, as you have been warned of Bangkok's water system
and perform your morning rituals before heading out the door.
Most probably this is a short-term contract at a condominium.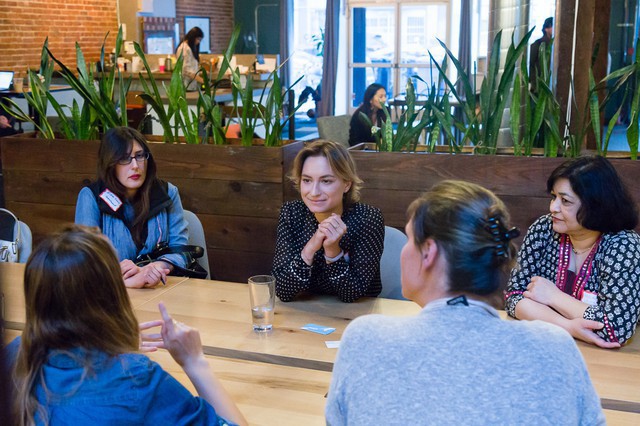 Setting foot outside, you step onto pavements that eventually become non-pedestrian friendly.
You dodge falling water from roofs (even though it hasn't rained), and silently contemplate how poorly the walkways were constructed.
Trees, poles and pipes burst forth from the centre of the pavements as if an obstacle course.
You feel these must've been constructed as an afterthought, similarly to the constructed roads and overheads
that link the city in mazes of traffic jams. You pass by a Seven-Eleven and consider an onigiri or cheap coffee.
You pass by street stalls selling 10baht skewer sticks selling chicken and beef balls (Thai people love their chicken).
You are most likely on the way to the BTS, and pass by a beggar near the steps.
You notice how they may be selling small items such as plastic toys or are with their children.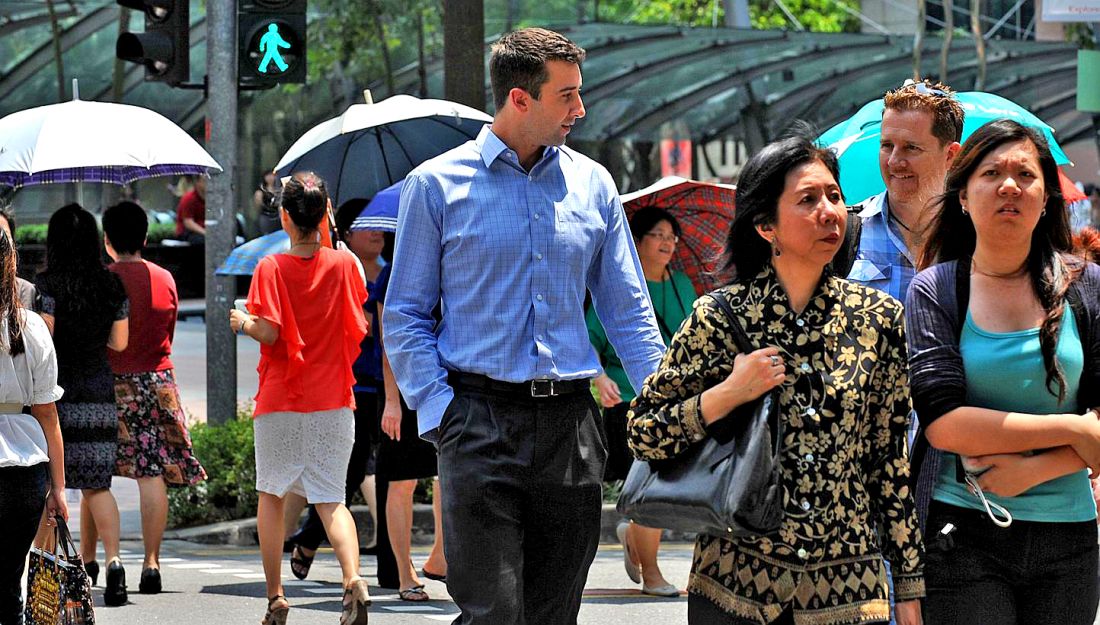 You tap your Rabbit card, and spot another foreigner feeling the silent comradery of another English speaker.
Perhaps you feel a flash of "foreign entitlement". If it's peak hour, you find yourself squished
into the armpits of strangers of all shapes and sizes, of all occupations
and ambitions… bonded together in proximity and the silent acknowledgement of our shared human experience.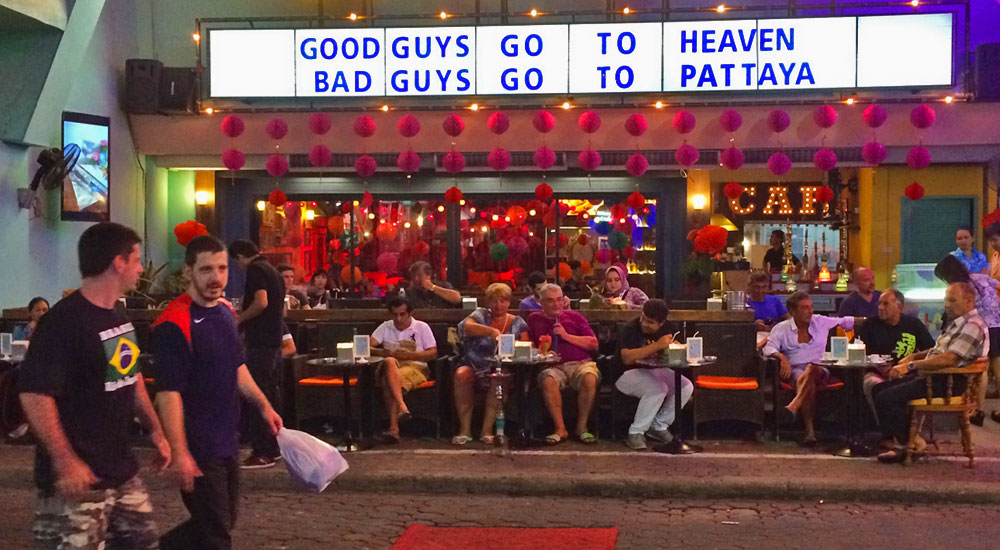 Depending on your work, you head to your workplace. If you are a freelancer, you may head
to a co-working hub or to a wi-fi café such as TomTom's coffee and complain
about the necessity of self-discipline as others don't keep you in check.
If you are an NGO, you may head to your respective field jobs.
Perhaps you will head to stable 9-5 jobs that often drag in stale mundanity, with administrative tasks
that make you feel you are wasting away your time and passions.
Perhaps you cherish the entrepreneurial lifestyle, always one step away from death,
with the freedom and thrill of not knowing your next step.
Perhaps you are grateful for the opportunity of a corporate job or
are progressing steadily with the red-tape and wide-scope of UN jobs.
Perhaps you are between jobs and hunting furiously for the next opportunity.
You need to pay your rent, put food on the table, and make extra to perhaps splash on lifestyle.
You are likely navigating the financial pressures to sustain this lifestyle.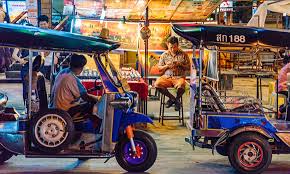 After work, you are tired but there is a sense of emancipation.
You can do anything, you can be anything.
Depending on the day, you may stay back for further work, you may go out for drinks or a meal with co-workers.
You may catch a Grab ride to an event such as at the Foreign Correspondents Club.
If it's been particularly stressful, you may opt for a Thai massage or head to Khaosan Road or a rooftop bar (the Dome rooftop if you're feeling classy).
You may head to one of the many air-conditioned malls or watch a movie.
Going home and having a meal, taking a nap, reading a book, watching Thai TV or making use of a gym/pool is always a good option.
Highly likely, you check your email or social media, or conduct quick google-searches to explain, interpret or discover Bangkok mysteries. Your smartphone really is a lifeline here.
If it's a weekend, you may seek out a foodie spot or head to Emquartier or Terminal 21.
You may do something touristy such as Chatuchak Markets or go in search of hidden local gems
such as that second-hand bookshop near Phrom Phong BTS (which sells English books that aren't Kinokuniya self-help!)
You may embrace the exotic culture of ladyboys, and cultural curiosities such as public holidays including Songkran.
You know better than to be ripped off by unmetered taxis or tuk-tuks driven by idle men who ask "Are you a foreigner? Where you from?".
You definitely encounter an interaction where a Thai-local screws up their face in mild confusion
but pretends to know what you are talking about, despite the language barrier.
You have definitely experienced some form of visa or travel issue.
You definitely crave connection and relationship.
You crave something meaningful, something real, something sustainable.
Adventure and oasis. There are surreal occurrences every day that keep you grateful, living life
on the edge and giving you ownership for bringing your dream life to fruition.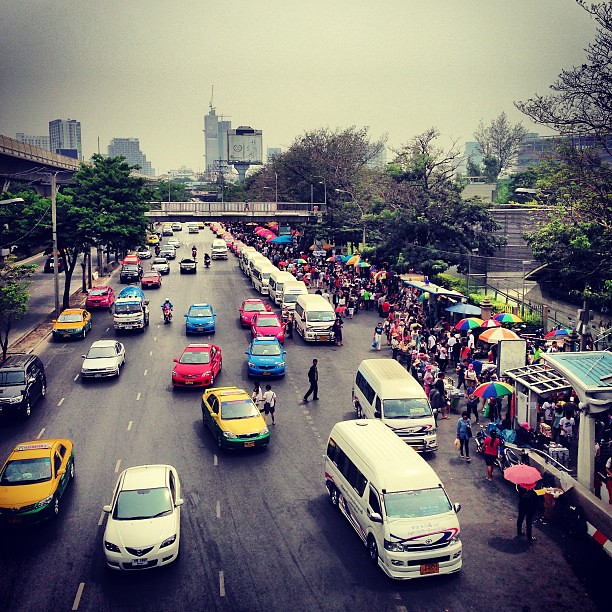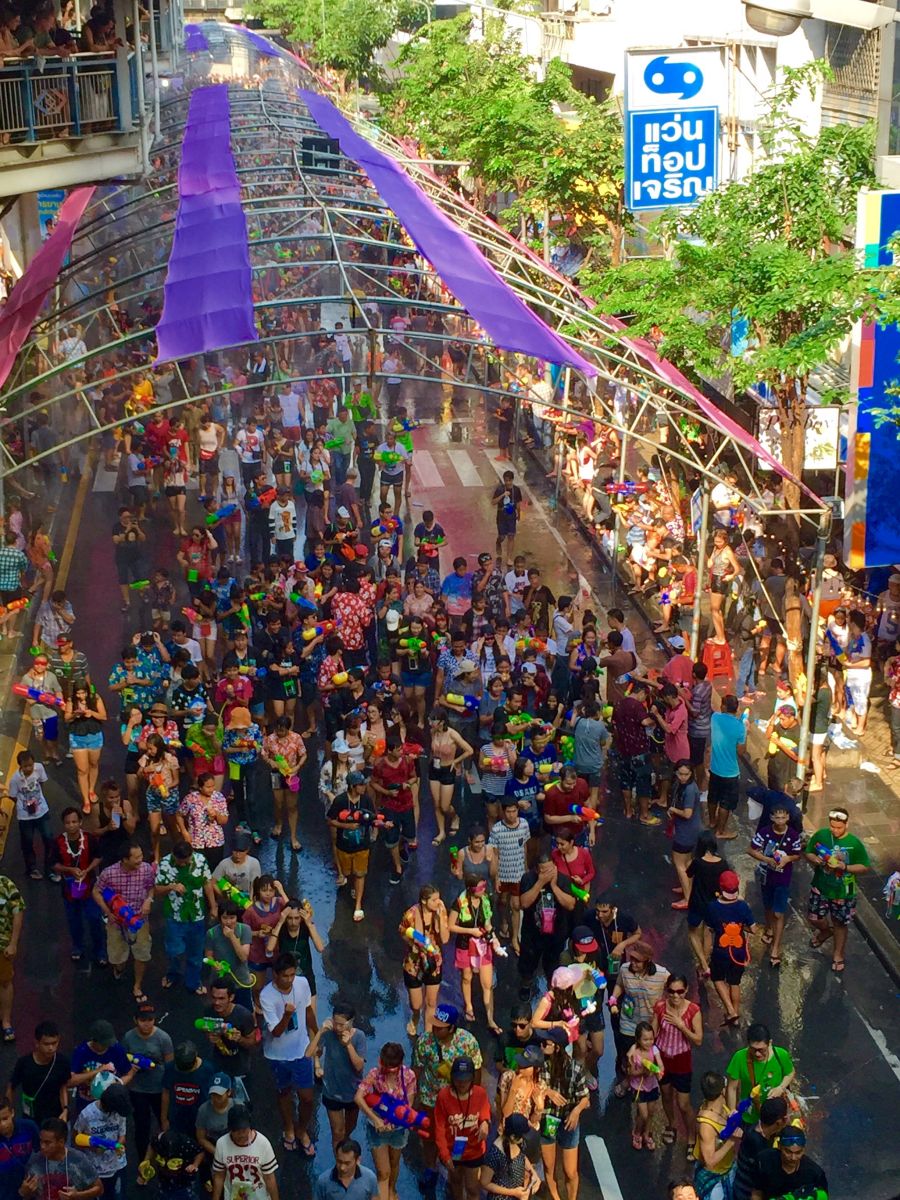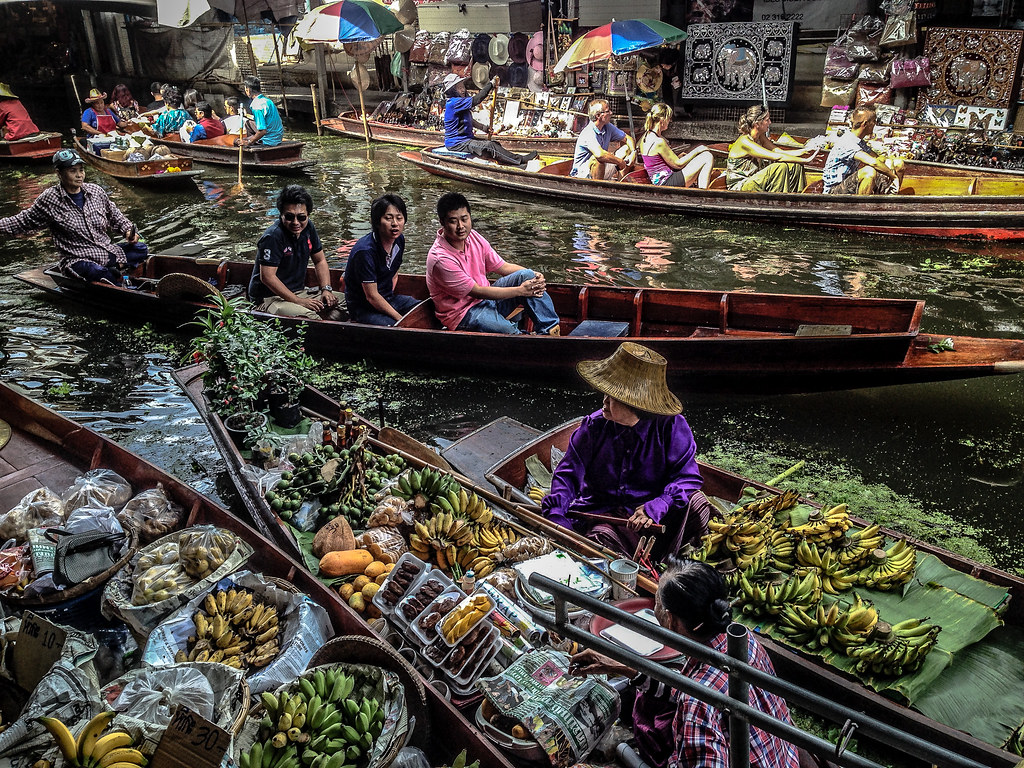 You fall asleep and tomorrow the day will dawn again… anything could happen.
---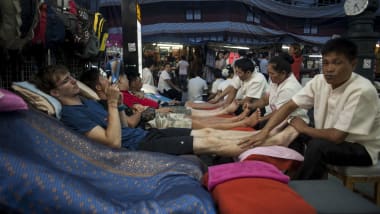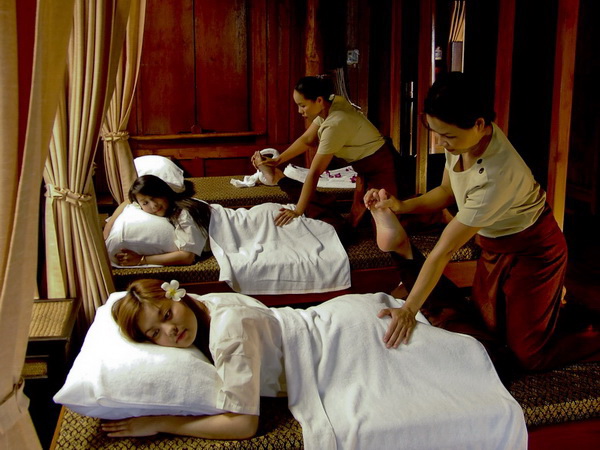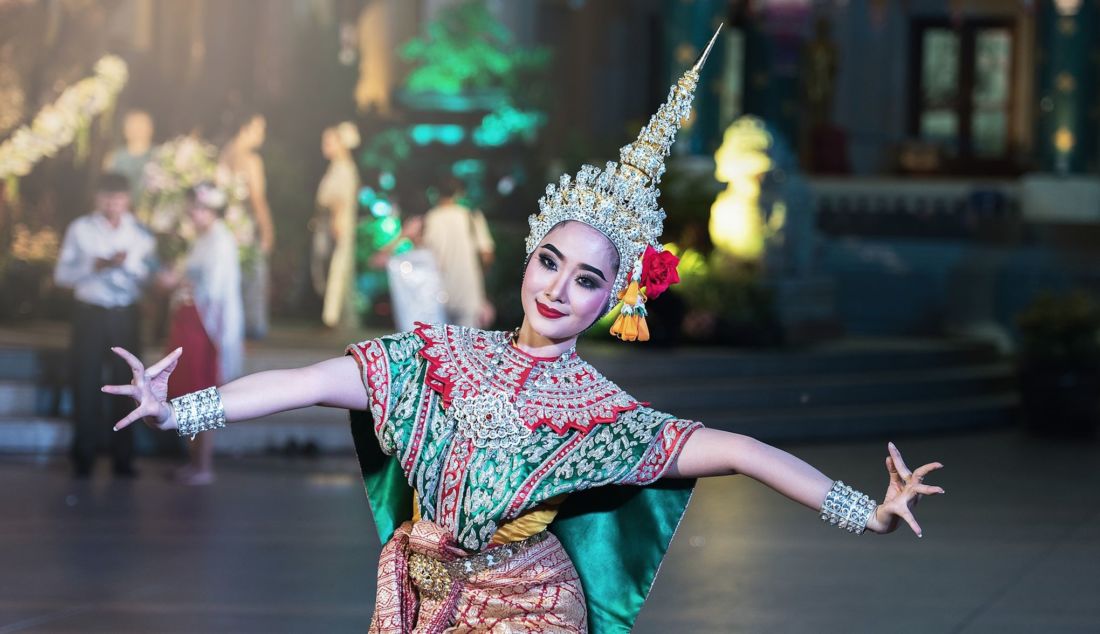 The "Bangkok Expat" experience is hard to put into words… it is too beautiful, too cherished.
It is a multi-coloured flame caught in the breeze of an ever changing wind.
It flickers with heights and gradient-colours that change each millisecond
to never to be repeated, yet burns on with the continuity of our passionate story carrying forward.
The music ebbs and flows, rises and falls, yet plays on- each note
belonging to each moment to be reminiscenced on with sweet nostalgia.
This experience is as pivotal, transformational and deep as it can get- expressing a search, stepping out, a coming into a new season or unknown…
it is our collective story, and it is magic. Our individual stories weaving together to form a tapestry worth sharing.