By; Robert James Haft
As part of the celebrations to commemorate the 350th anniversary of the founding of the "Mission de Siam" by Pope Clement IX to oversee Catholic missionary work in the Thai kingdom during the reign of Ayutthaya, Pope Francis, at the invitation of the Royal Thai Government and the Bishops of Thailand will visit Thailand this 20 to 23 November.
Register online : http://bit.ly/2psyphk
During the Pontiff's visit, he will celebrate two public, open-air Masses at the National Stadium, one for Thai Catholics and one for Thai youth.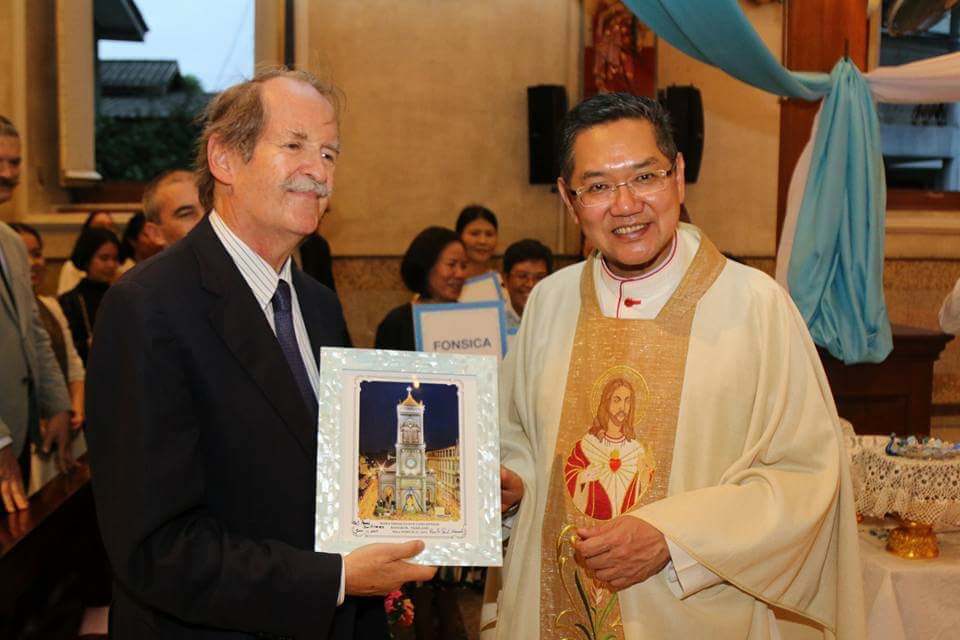 Monsignor Wissanu Thanya-anan, deputy secretary-general of the Catholic Bishops' Conference of Thailand said at a news conference last month to announce the visit, "We want to reach Gen X, Gen Y and other young people … that's why we'll have a dedicated Mass for youth."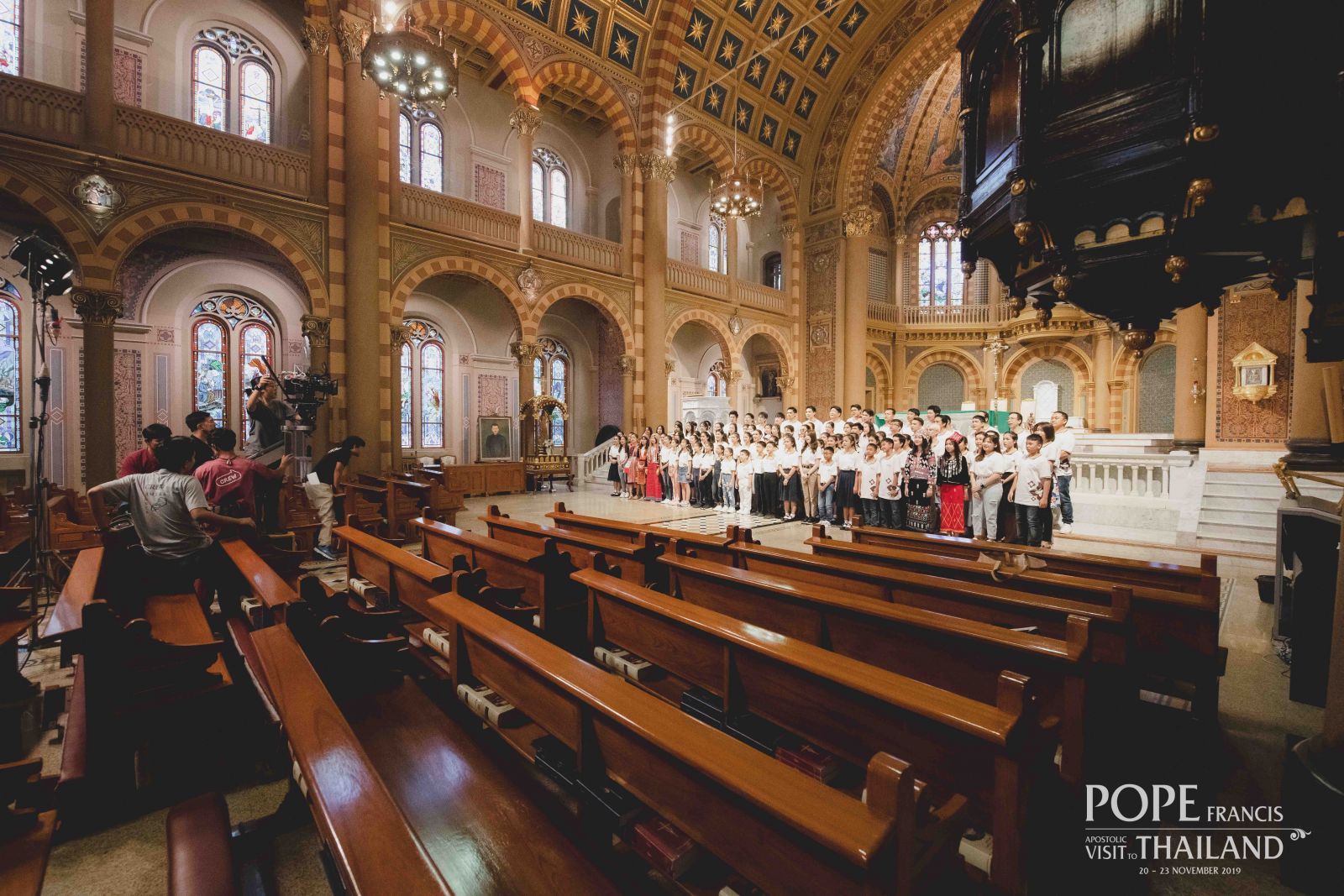 It has been announced that the 25,000 seats for Thais only have all been allocated, but there might still be some for foreigners who can send an inquiry to mailto:ticket@popevisitthailand.com. All tickets are free. Pope Francis will preside over two smaller, more intimate Masses at the Assumption Cathedral, and St. Louis Church in Bangkok, but there are no seats left. There will also be a Mass held at St. Louis Hospital on 21 November. Those interested in attending should go to the hospital now on South Sathon Road to try and register. On 22 November, the Pope will celebrate one more small Mass at St. Peter's Church in Sam Phran, Nakhon Pathom. If interested, you can try to register online.
In May, as part of the 350th anniversary commemoration, Cardinal Fernando Filoni, the prefect of the Vatican Congregation for the Evangelization of Peoples, celebrated Mass for a congregation of four thousand Thai people in Sam Phran, outside of Bangkok.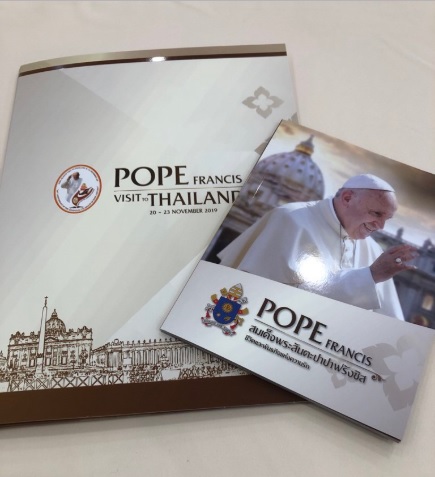 Duing his visit, Pope Francis will have an audience with HM King Vajiralongkorn and meet with Prime Minister Prayuth Chan-ocha, the Supreme Patriarch and other key officials as well as Catholic priests, bishops and representatives of other religious denominations.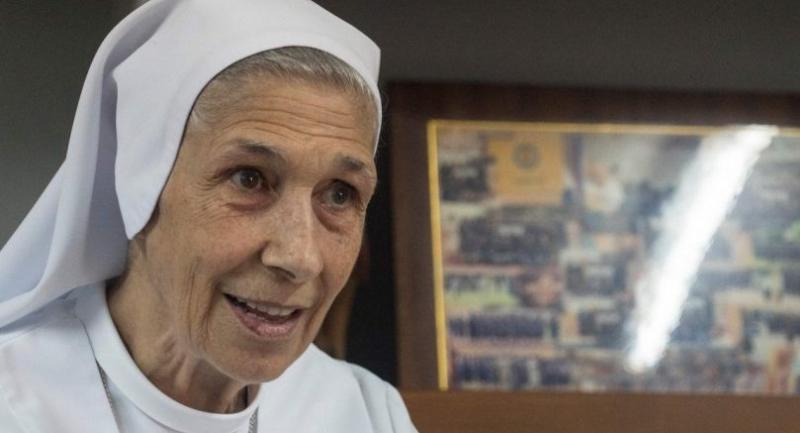 The 83-year old Pontiff will also reunite with his second cousin, Sister Ana Rosa Sivori, who came to Thailand in 1966 as a missionary and now serves as the vice principal of Saint Mary's School in Udon Thani. They last saw each other two years ago when Sister Ana Rosa visited Pope Francis at the Vatican.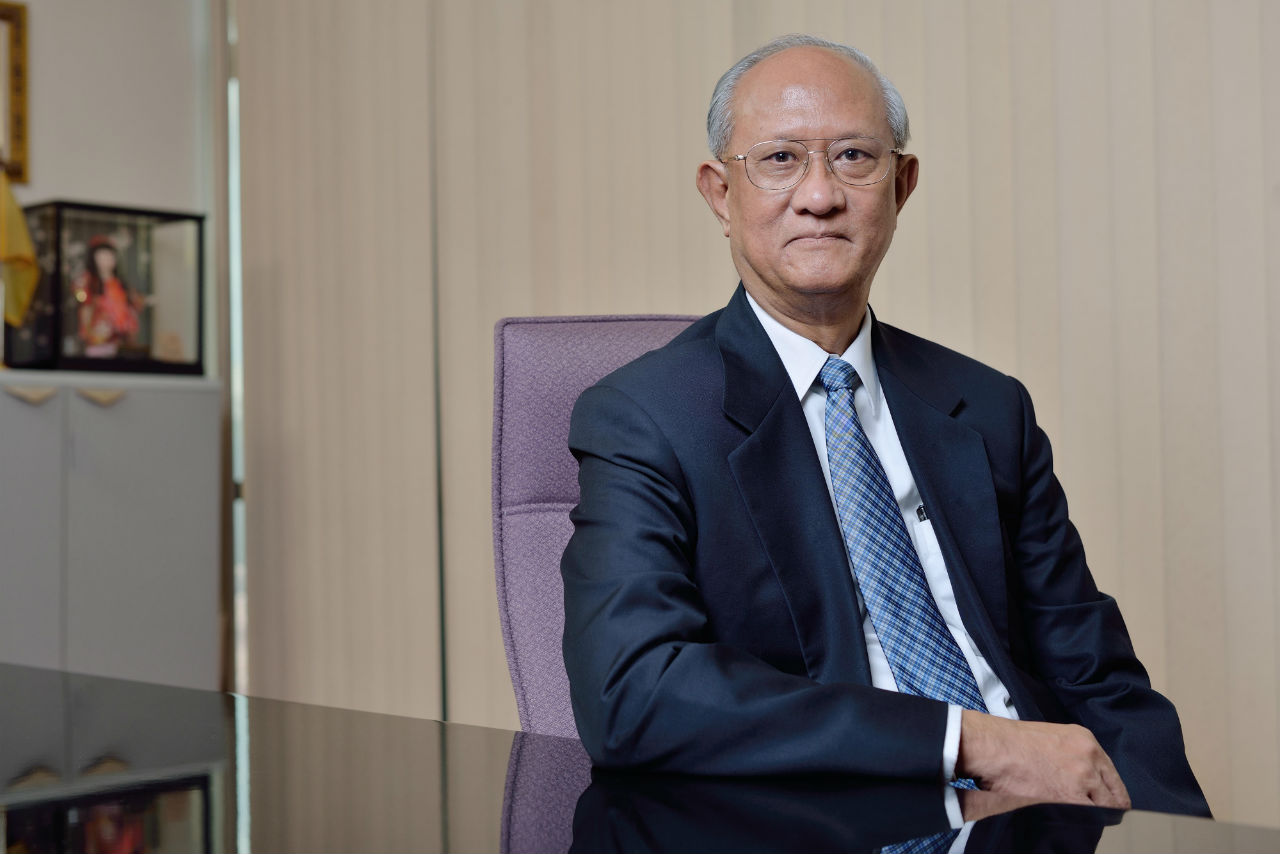 While it is true that Thailand has a very small Catholic population, just under 400,000, or 0.58 of the total populace, in an interview, Chainarong Monthienvichienchai, a spokesman for the Holy See, said, "The numbers aren't important when a father is visiting his children."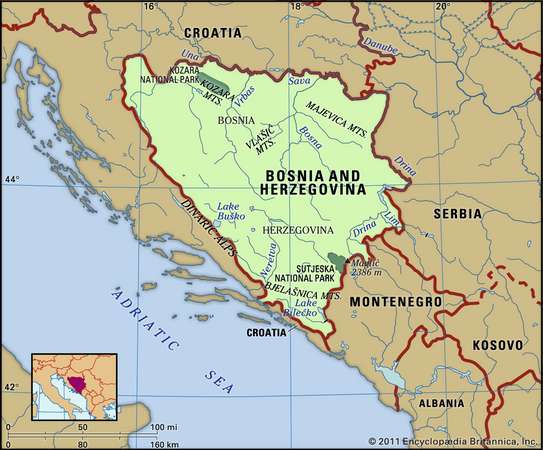 Monsignor Wissanu Thanya-anan, deputy secretary-general of the Catholic Bishops' Conference of Thailand said, "It's true that there is a small number of Catholics in Thailand, but there have been papal visits to countries with an even smaller population, such as Bosnia and Herzogovina or to Muslim countries."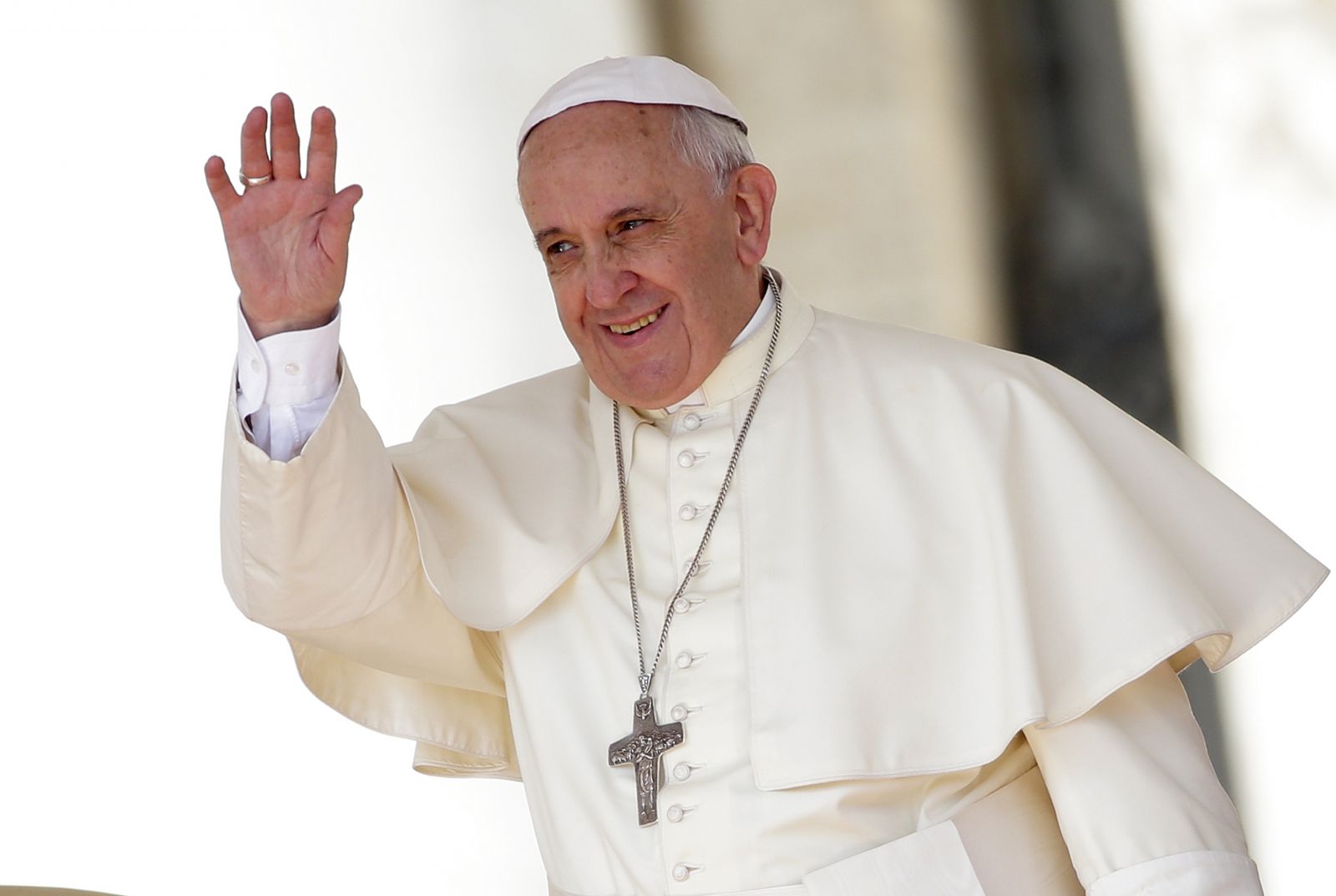 The last time Thailand was honoured by an Apolistic visit was in 1984 when Pope John Paul II included in his visit an audience with the late King Bumiphol Adulyadej and the Princess Mother.