Thailand's first and, so far only, festival of performing art, Bangkok's International Festival of Dance and Music, capped off its latest offerings in early October after weeks of internationally renowned performances. In what is now a tradition, every September and October – and without fail since 1999 – arts and culture lovers get a rare treat of diverse and colourful performances, from operas, orchestras, ballets and contemporary dance to musicals, jazz concerts and even magic shows, all in the heart of the city. For this flourishing of the performance arts, thank JS Uberoi, the founder of the festival, who established the grand-scale fête out of a pure passion for music and the performing arts.
JS Uberoi is the founder and chairman of Media Transasia Group, a media and publishing empire headquartered in Bangkok and with publishing offices in India and Hong Kong, as well as Thailand. In 1998, Indian-born Uberoi retired from his empire and decided to devote himself to giving back to Thailand, the country that he has called home since 1967.
It was a move that led to the founding of Bangkok's International Festival of Dance & Music, which was launched in celebration of His Majesty King Bhumibol Adulyadej The Great's Sixth Cycle Birthday on December 5, 1999. From its inception to 2004, HRH Princess Galyani Vadhana Krom Luang Naradhiwas Rajnagarindra was the Honorary Chairperson, and later its royal patron from 2004 until her death. From May 2008, HRH Princess Maha Chakri Sirindhorn took over as the royal patron.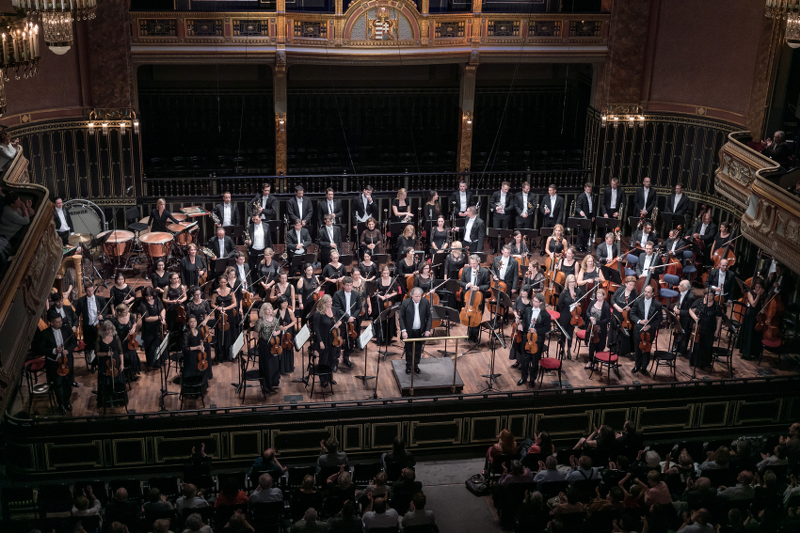 CONCERTO BUDAPEST SYMPHONY ORCHESTRA, Hungary
Bangkok's International Festival of Dance and Music, which is now in its 21st year, is a cultural event of note with a programme that features over 20 performances spread over five to six weeks and featuring more than 1,000 artists from around the world. Not only has the festival been a blessing to the arts and culture scene in Thailand, it also strengthens Thailand's relationship with other countries through culture.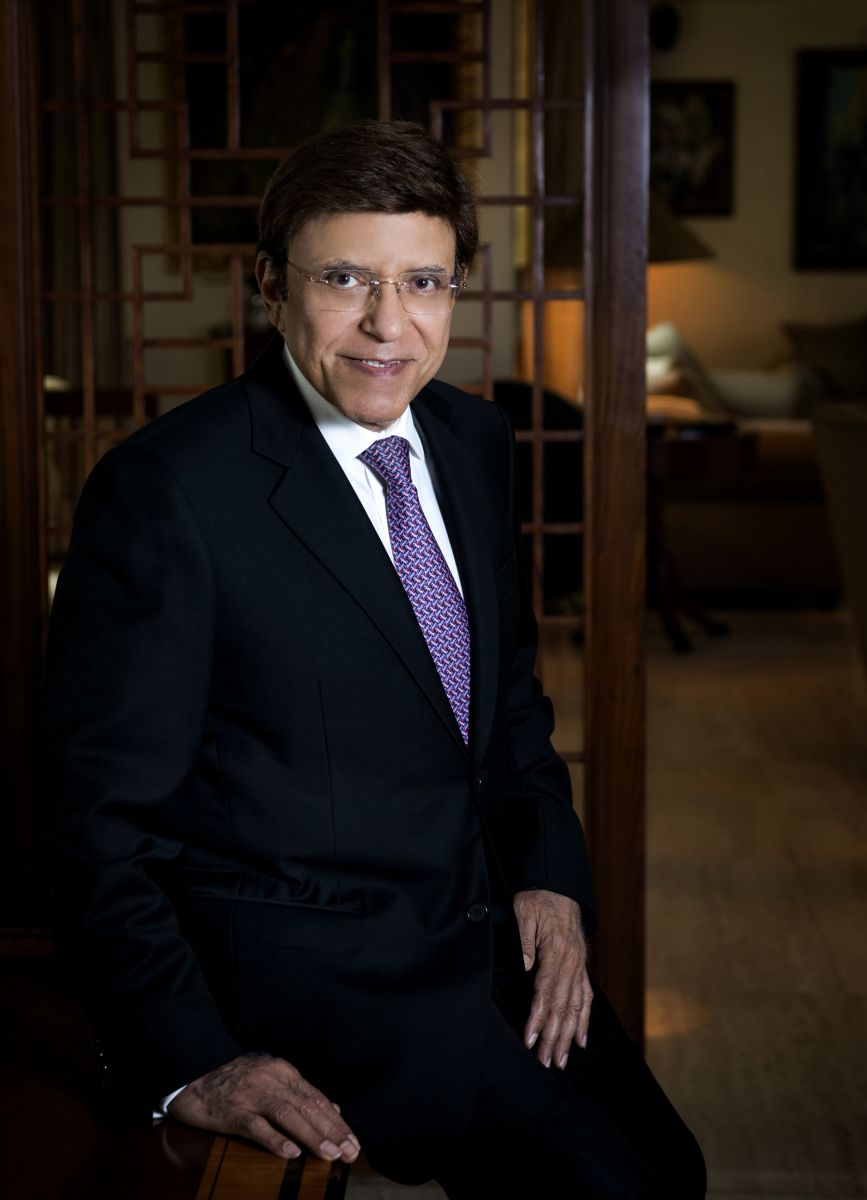 As a supporter of the arts and culture, JS Uberoi was awarded Russia's Pushkin Medal in 2008 by President Vladimir Putin in recognition of his role in strengthening diplomatic relations between Russia and Thailand. In 2010, he was awarded Order of Saint Nicholas for contributions to the development of Thai-Russian relations in the sphere of culture and charitable activities. Most recently, in 2014, JS Uberoi received the Officer's Cross of the Order of Merit First Class from President Joachim Gauck of Germany for strengthening cultural ties between Germany and Thailand.
What inspired you to found Bangkok's International Festival of Dance and Music?
I was inspired by my travels, particularly in Europe, where I discovered opera, ballets, and symphony orchestras. They opened a whole new world for me, experiences that were just not possible in Bangkok two decades ago. I wanted to share this new world with the city that has given me so much. I quickly realised that establishing a performing arts festival was the only way to make that happen. It could only enhance the image of Thailand – every major city had a performing arts festival and Bangkok didn't. And by sharing this world I could introduce a whole new generation to it.
SWAN LAKE ON ICE, United Kingdom, THE IMPERIAL ICE STARS
What was the performing art scene in Thailand like at the time?
Quite dull, actually. Other than the odd cultural event or show nothing much happened here. If you wanted to see operas and ballets, it had to be outside Thailand.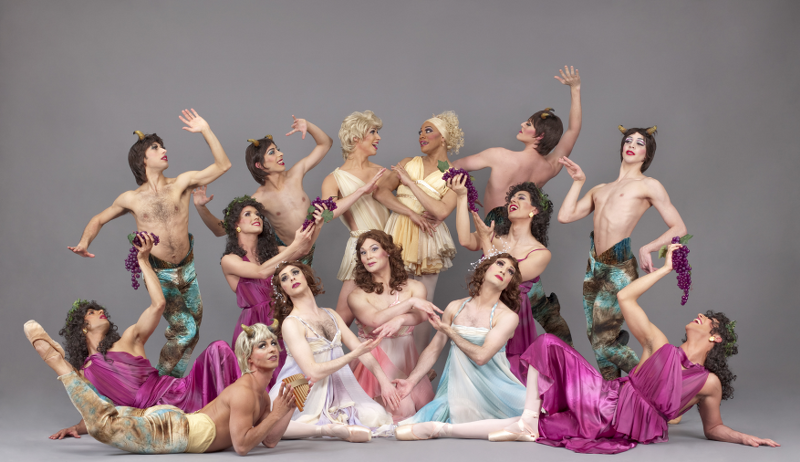 LES BALLETS TROCKADERO DE MONTE CARLO, New York, USA.
Are you yourself passionate about art and culture? What kinds of music or performances do you personally like?
Like I said, western classical music opened a whole new world for me. Opera, to me, is one of the highest art forms, bringing together music and drama and, at times, dance in a cohesive, powerful way. All classical forms of dance and music interest me, but I also enjoy jazz, pop and folk music.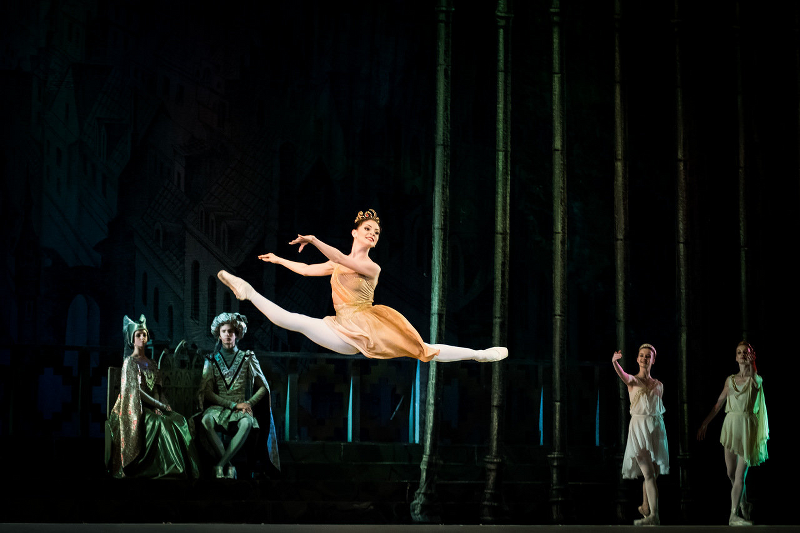 ESMERALDA (NOTRE DAME DE PARIS), THE KREMLIN BALLET, Russia
What was the challenge in putting together the first Bangkok's International Festival of Dance and Music back in 1999?
The challenges were many. The first was getting the companies to perform in Bangkok. The festival was brand new, they didn't know us. It was hard to convince them, but over the years we have built a reputation for ourselves. There were also challenges when it came to the actual staging of the shows – particularly, inadequate technology and expertise. The Thailand Cultural Centre was just not equipped and we had to hire experts for sound and lighting, for example.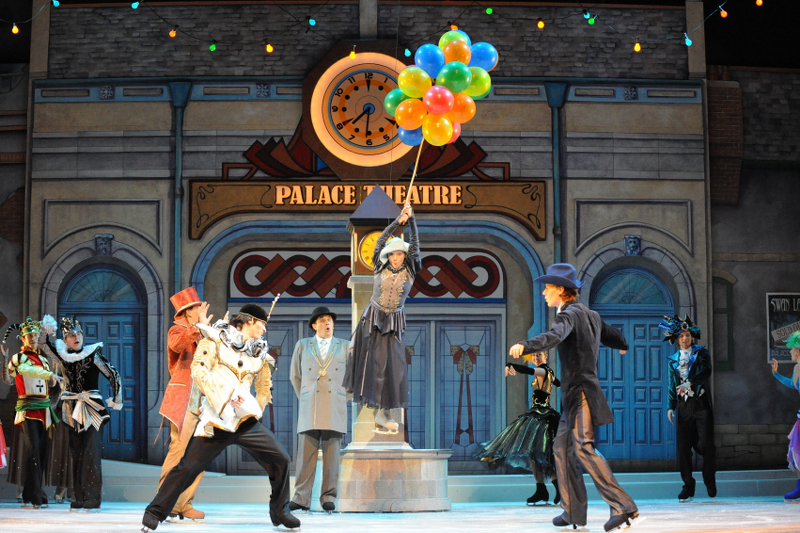 CINDERELLA ON ICE, THE IMPERIAL ICE STARS, USA
How was the public reception and feedback when the festival first took place?
The response was phenomenal. It was almost as if people were waiting for something like this.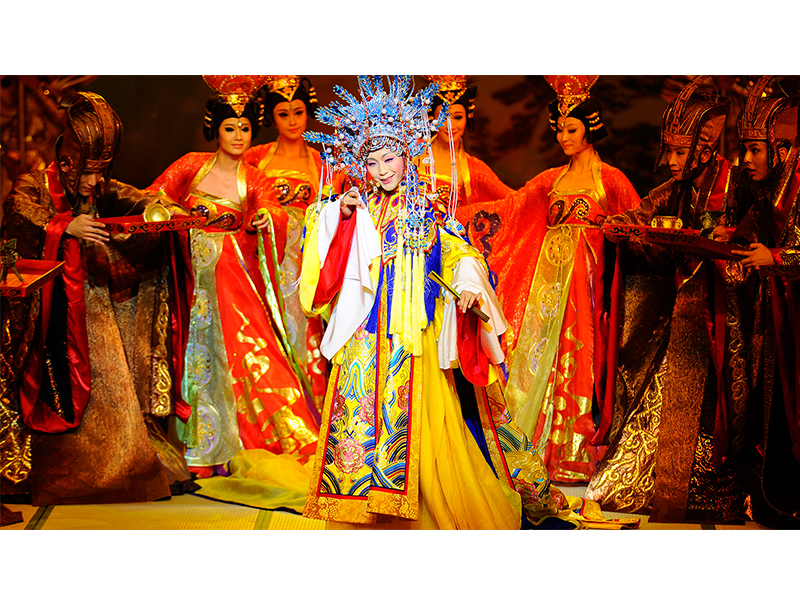 LADY ZHAOJUN in the story of LI YUGANG, China
Who is responsible for picking and choosing the program for each year?
I am. The festival has been a labour of love for me. It hasn't been easy but it's been rewarding.
LA VERITA, COMPAGNIA FINZI PASCA, Swizerland
Which shows are considered the biggest success so far?
Operas, ballets and symphony orchestras attract large numbers. The festival has succeeded in renewing the interest of the youth in the classical arts. My personal favourites include operas La Boehme, Tosca, Madame Butterfly and Carmen, conductor Zubin Mehta, tenor Jose Carreras, and the musical West Side Story.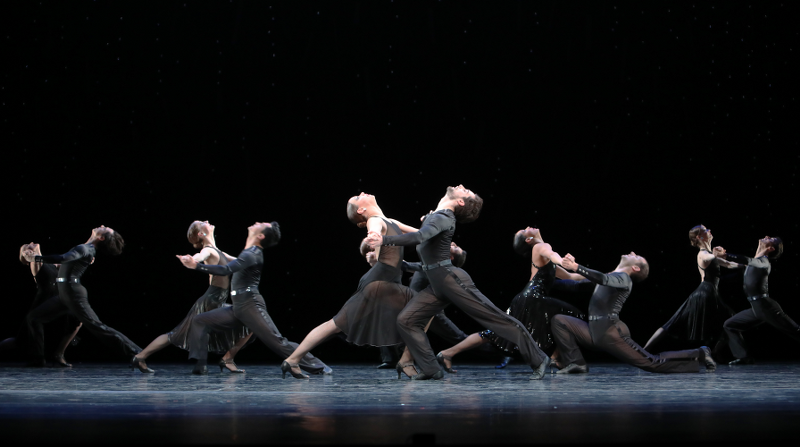 INTRODANS, Natherland
It's been 21 years now. How has the festival grown and evolved? How has it changed the scene in Bangkok?
The first festival in 1999 was a modest 10-day effort with an audience of less than 5,000. Today, it's spread over six weeks with an audience of more than 40,000 – and growing. Because of the festival, today, operas, ballets and symphony orchestras have a growing audience in Bangkok. The festival has also succeeded in renewing the interest of young people in the classical arts – the number of ballet schools has gone up to over 20 from just three. We introduced the first opera in the year 2000, and now Bangkok has two opera companies of its own.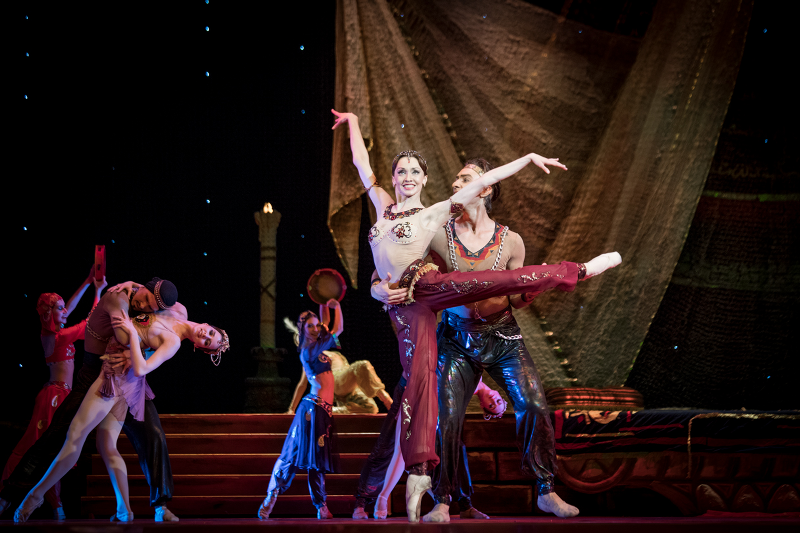 A THOUSAND AND ONE NIGHT, THE KREMLIN BALLET, Russia
What are the challenges in hosting and putting together the festival now compared to when the festival started out?
A festival of this scale is all about teamwork and we have a large, dedicated team putting in a lot of hard work. The logistics involved are phenomenal: on average, each festival brings more than 1,000 artists to Bangkok. For instance, the opera, ballet or musical performances are all huge productions with elaborate sets that are shipped to Bangkok in containers. You can well imagine the scale of the festival. The shows staged in Bangkok are exactly the same as those staged in Russia or Germany or New York, with the same artists and the same sets, so similar technical expertise is required. Financial support is the biggest challenge. It is crucial to our existence.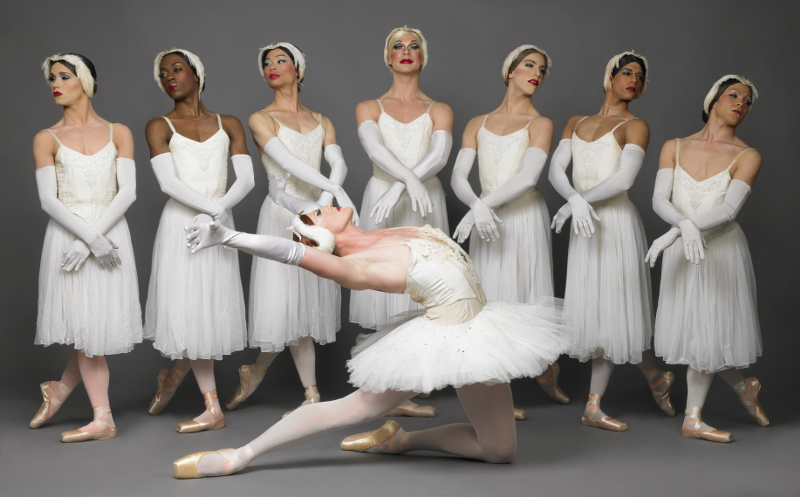 LES BALLETS TROCKADERO DE MONTE CARLO, New York, USA
Looking ahead, what can patrons expect at future festivals?
Always expect something new. We don't repeat companies unless there is a demand for them and then only if they have a new production. We wait at least three-to-five years before we bring them back. Furthermore, in the past two decades the audience has completely changed. It has a much younger demographic now compared to when we first started. In response, we have added other elements to the festival: contemporary dance and ballet, folk dance, pop music, jazz and Broadway musicals, but the classical element has remained intact.