More than two decades ago, four first-year university students were unassumingly drawn to each other through their similar social circles and creative interests. Unbeknownst to them at the time, they had unintentionally self-selected their future business partners and would go on to head a multi-award-winning design-and-concept firm with offices in New York, San Francisco, Bangkok and London. Elite+ sat down with William Harris, one of the four founding partners, to discuss how it all started, how they got to where they are and of course, the upcoming design trends that will be shaping our F&B experiences in 2020.
For the vast majority of us, the first year of university can be a daunting experience. Stepping away from the comfort of familiarity and onto a blank canvas of uncertainty. Of course, this also presents us with an opportunity to start curating and forming relationships that we'll carry with us throughout our adult life. Such was the case for four friends: William Harris, Adam Farmerie, Greg Bradshaw and Kristina O'Neal.
After university, the four friends went their own ways, each holding positions at different architecture and design companies. But in 2001, their magnetism would once again pull them back together to co-create AvroKO and set a new paradigm in the hospitality industry. Since its creation, AvroKO has grown to a staff of over 59 in its New York headquarters, 33 in its Bangkok office, 15 in its San Francisco office and eight in its recently-opened London office. As any company grows and reaches farther afield, each of the four friends have also started to have their own specialties and arenas. While they collaboratively look after the New York office, William is based at their Bangkok office managing their Asian portfolio, with Adam in London, Greg in San Francisco and Kristina in New York at the helm of their sister agency, Brand Bureau.
Equally adept at the varied disciplines of architecture, furniture, branding, graphics and hospitality operations, AvroKO has earned a reputation as one of the most innovative design firms in the field. Through their combined spirit of adventure and entrepreneurial curiosity, the friends have also pursued "self-propelled" projects, including residential development, furniture lines and several restaurants and bars which are wholly conceived, designed, owned and operated by the company, starting with the now-closed PUBLIC and continuing with Saxon + Parole and The Poni Room in New York, Ghost Donkey in Las Vegas and GENUINE Liquorette in London to name but a few.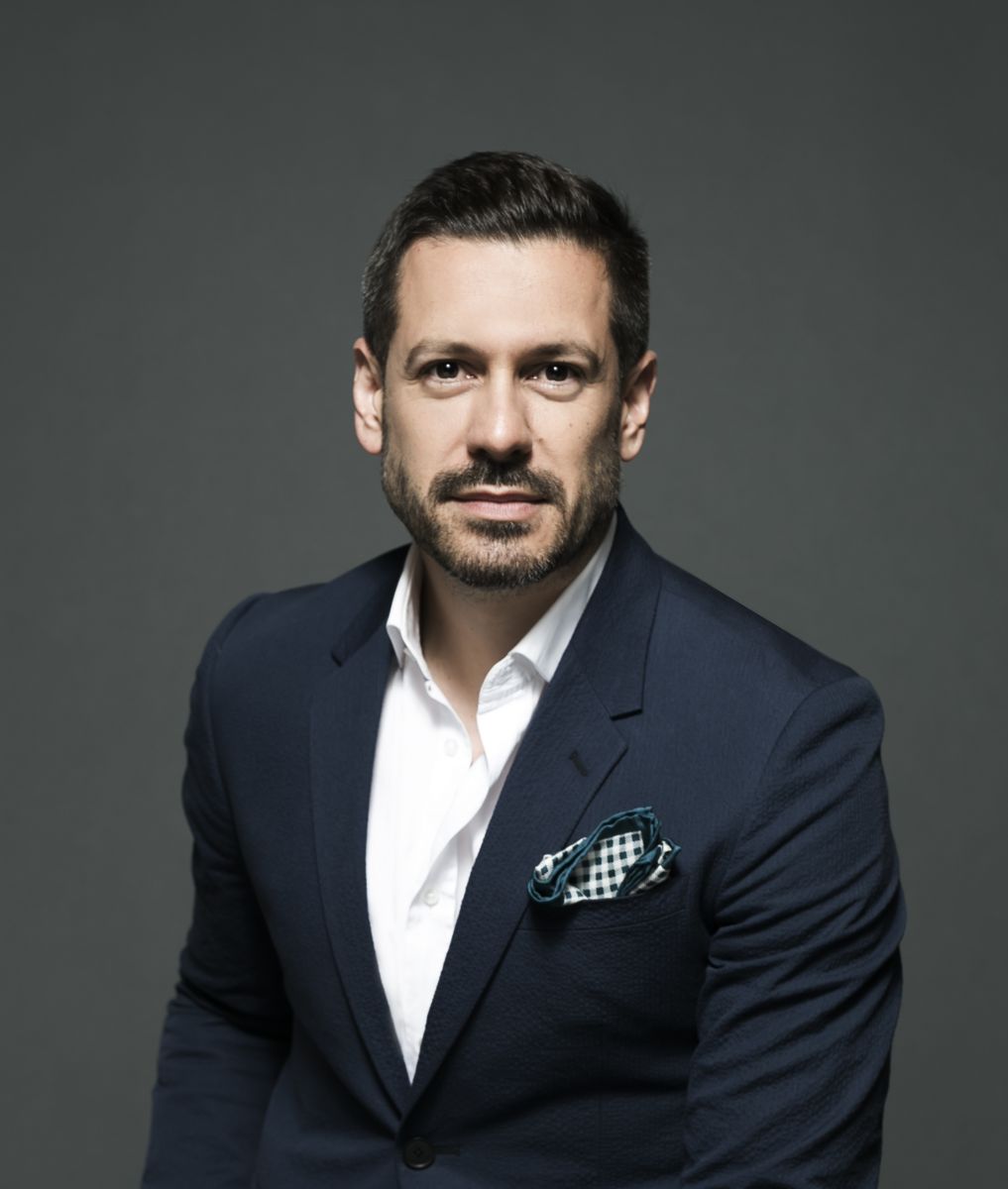 "In the early days we did everything together; we would just sit down together and bang things out," says Harris, one of the original founding friends who each contribute a unique vision to the company's multifaceted design mission. "Good ideas stayed, and bad ones didn't. It was a very democratic process even though we didn't have a quorum with four people. Very rarely do we have major disagreements, fortunately, which is part of the reason why we've stayed together for so long; it's just the natural similarity in goals and hopes and dreams and tactics."
After the opening of their first restaurant in 2004, PUBLIC swept the design category of the James Beard Awards, earning the awards for Best Restaurant Design and Best Restaurant Graphics – an unheard-of accomplishment for a single firm. "There was a lot of learning while we were doing [PUBLIC], but I think we had something unique to say – and I think we still do – but at that time we really were trying to create something that hadn't been done and was pushing against the norm of what was currently happening in New York. It was the right time, the right concepts, the right everything."
At the time, there were no other design firms that were also owning and operating their own restaurants. "We'd work all day in the design studio and then each manage shifts at the restaurant. It was very soulful."
Asides from creating thoughtful, provocative architecture and environments, AvroKO is known for concept-driven projects that resonate with guests by focusing on fulfilling basic human needs and integrating core truths, behavioural sciences and environmental psychology to maximise hospitality experiences – a process they have coined 'Hospitable Thinking' and perfected through operating their own F&B endeavours. "You're seeing people engage in the space and you're seeing them have fun and you're learning from them. As designers, it was never enough at the time – and still now – to design and then just hand off. Why be cut out from the rest of that culture? We wanted to live in our designs – that's what made us start our own hospitality group," explains Harris.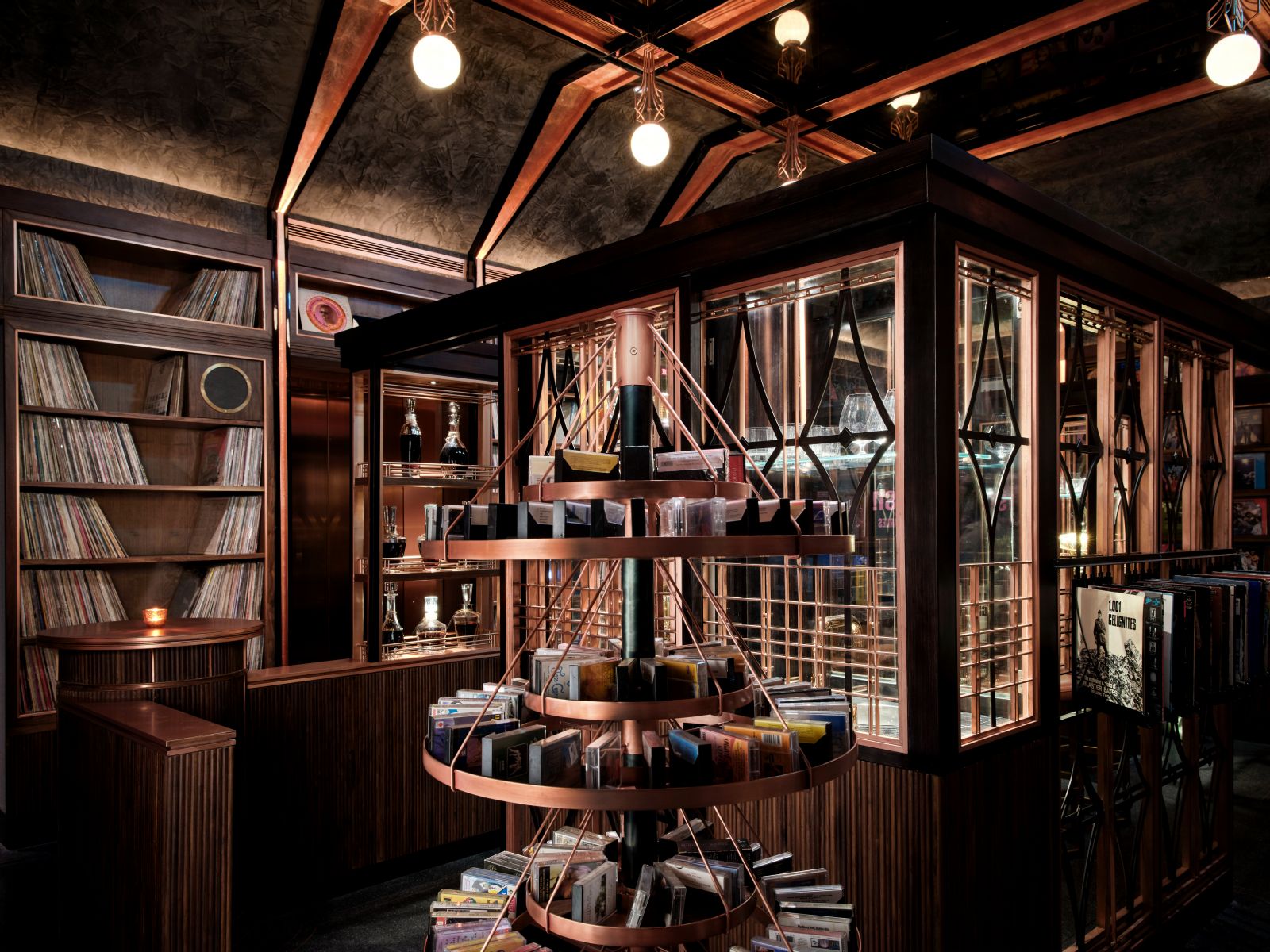 Learning from and interpreting each engagement within a space, AvroKO's growing portfolio of critically hailed interior design work expresses a humming conversation between the ideals of the past and off-beat sensibilities that point to the future, between cultural memory and social interaction, and between the physical, emotional and psychological realms. Their active portfolio of restaurant, bar and hotel projects currently includes 32 cities in 21 countries and has garnered them numerous awards and accolades, including three James Beard Awards, eight Hospitality Design Awards, 2 HA + D awards, two Gold Key Awards, seven Sleeper AHEAD Awards and the Lawrence J. Israel Prize.
Of course, nothing comes of nothing. "There's so many challenges," explains Harris. "The most difficult thing is execution and follow through as well as managing all the different groups because it's such a dynamic; there's so many different trades and personalities required to do a project like this. It's a real dance to maintain the excitement and the vision and work with the budget and timeline as well as make sure that all the pressures that come into the reality of getting a building done and a place staffed and food ordered doesn't let important things get pushed to the side.
"It takes fortitude and perseverance and energy. Even the best planning goes to the wayside if people aren't on board. Even when you have the best intentions, keeping everyone on that path is the biggest challenge. A lot of it is cheerleading and therapy and management and leadership. But I guess that's what makes it all the more sweeter when a project does get done and done well and does well as a commercial endeavour because you know you've gone through a real battle to do this."
When asked about the current trends we're seeing in hospitality, wellness and sustainability were the obvious answers, but looking past these trends, Harris and his team are focused on what these trends mean for the next step in design and how they manifest through design. "We're definitely seeing a trend of biophilic design, this love of nature and inspiration of nature, which is an interesting way to manifest because I think it's also speaking to one's primitive desire to find a bit of grounding and a return to nature in an increasingly digital and angsty world that we are all living in.
"We're now getting in touch with our soulful connection to the planet, and we're seeing that brought indoors. That desire also dovetails with sustainability and not only taking care of one's body if you want to have a connection with nature, but literally working with local materials or working with natural materials that are local; being more sustainable then helps the planet in return."
These trends are already evident in the colours, materials, shapes, forms as well as elements of natural greenery and organics used – a reaction to an oversaturated world seen through screens," explains Harris. "I'm feeling an undercurrent of a real resurgence of Japanese approach to hospitality, like the omotenashi, the idea of anticipating guests' needs well before they are presented. And I think we're seeing a big explosion of the omakase dining experience, and I think that speaks again back to digital overload and being a little bit more quiet, so it's a bit more calm, more wellness, more private and a little bit more real. Sitting at a small bar in a tiny room, like a sushi bar, and having a very direct engagement with a human who is really obsessively crafting what you're about to ingest in front of you is very soulful, touching and intimate."
Looking towards the future, AvroKO's upcoming projects include four concepts in Auckland, New Zealand, three new venues at Bangkok's soon-to-be-open Four Seasons Residence and Capella Bangkok – both located on the banks of the Chao Phraya River – as well as Thailand's first Standard Hotel in Phuket. "Adventures elsewhere in the world keep feeding the creative circles and juices. There's nothing more exciting for many of us in our firm than to create a project outside of our home base. There's no better way to learn a place and a culture than to try and build something in it. You really understand how people communicate, what's important to them, how things get done, why they get done, why they don't. It's such a dynamic and it's so varied, you've got from high powered money developers to brand consultants, builders, contractors, artists, craftsmen and chefs. It's super dynamic. That's our passion, that's what gets us excited."