Two stand-up performers who met in Bangkok started a club dedicated to live comedy to entice local and international audiences with weekly shows and globally renowned acts.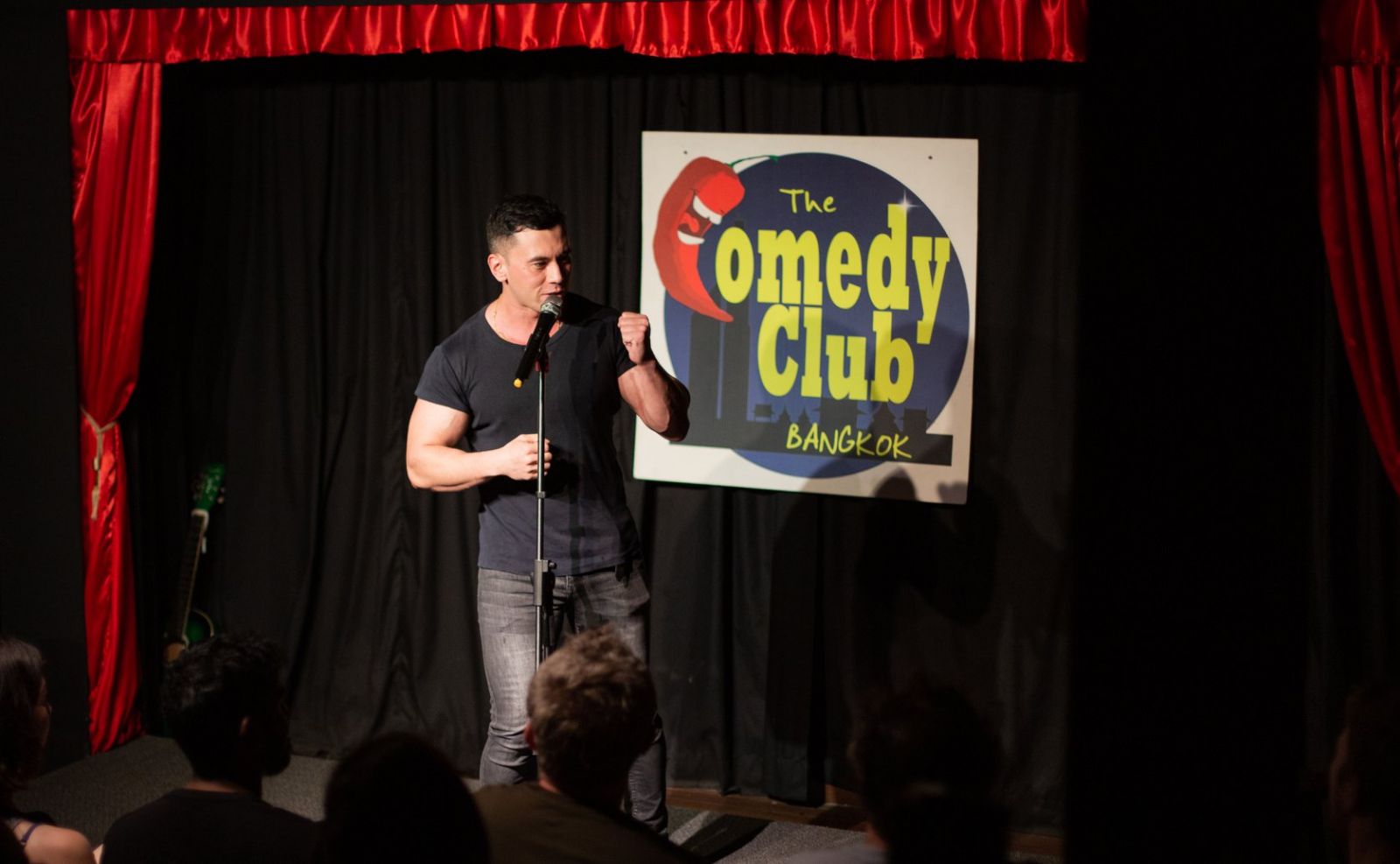 The art of stand-up comedy seems like an odd fit in the Thai entertainment scene. Despite being a cosmopolitan, international capital city, Bangkok was never known to offer an evening gathering place where people could while away their time with witty amusement. The supply might be low, but demand is certainly there, because after all, who doesn't like a good laugh?
Since the establishment of The Comedy Club Bangkok five years ago by comedians Drew McCreadie and Chris Wegoda, Bangkok has had a venue that offers stand-up and improv comedy shows every Friday, plus regular visits by internationally acclaimed comedians. So far, the club has organized gigs for the likes of Jimmy Carr, Jim Gaffigan, Atul Khatri, Neal Brennan, Todd Barry, Gina Yashere, Ari Shaffir, Kenny Sebastian, Eddie Izzard and Jim Jefferies to name more than a few. We had a chat with the club's founders about their work in the rapidly expanding comedy scene of Bangkok and what their future plans entail.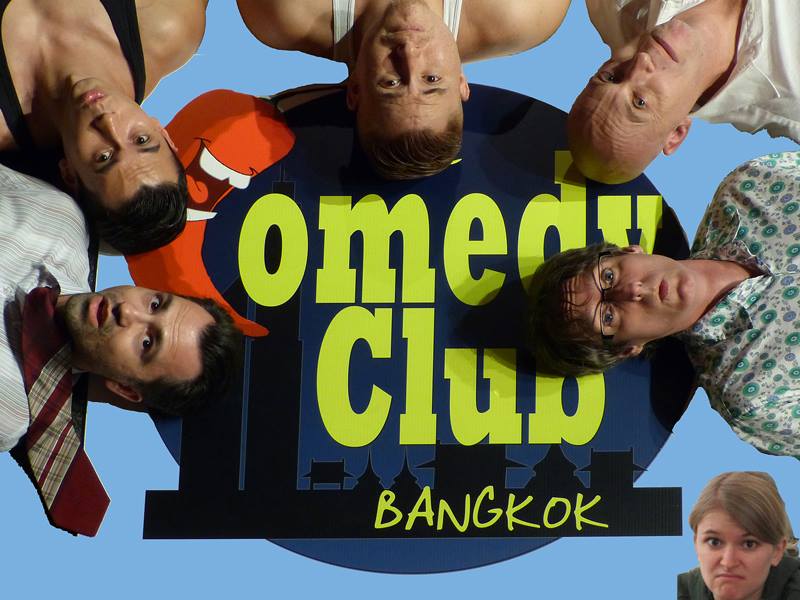 Where are both of you from?
Drew: I spent 20 years doing improv comedy in Vancouver, Canada. I ended up in Thailand because I was working for Second City, doing improv on cruise ships in the Caribbean for 14 months, and at the end of that contract there was no way I could go back to Canadian weather. So, I came to Thailand for three months, and 9 years later, I am still here.
Chris: As our audience knows, I'm half Thai half British, so it wasn't a huge jump for me to move to Thailand having spent plenty of time here as a kid. I was technically a 'model', but needed more stability and ultimately, I became a teacher. My contract was up, and I decided I wanted to get into acting. I did some workshops and got some small roles and also got into improv comedy and later stand-up, where I became promoter, host and comedian all at the same time.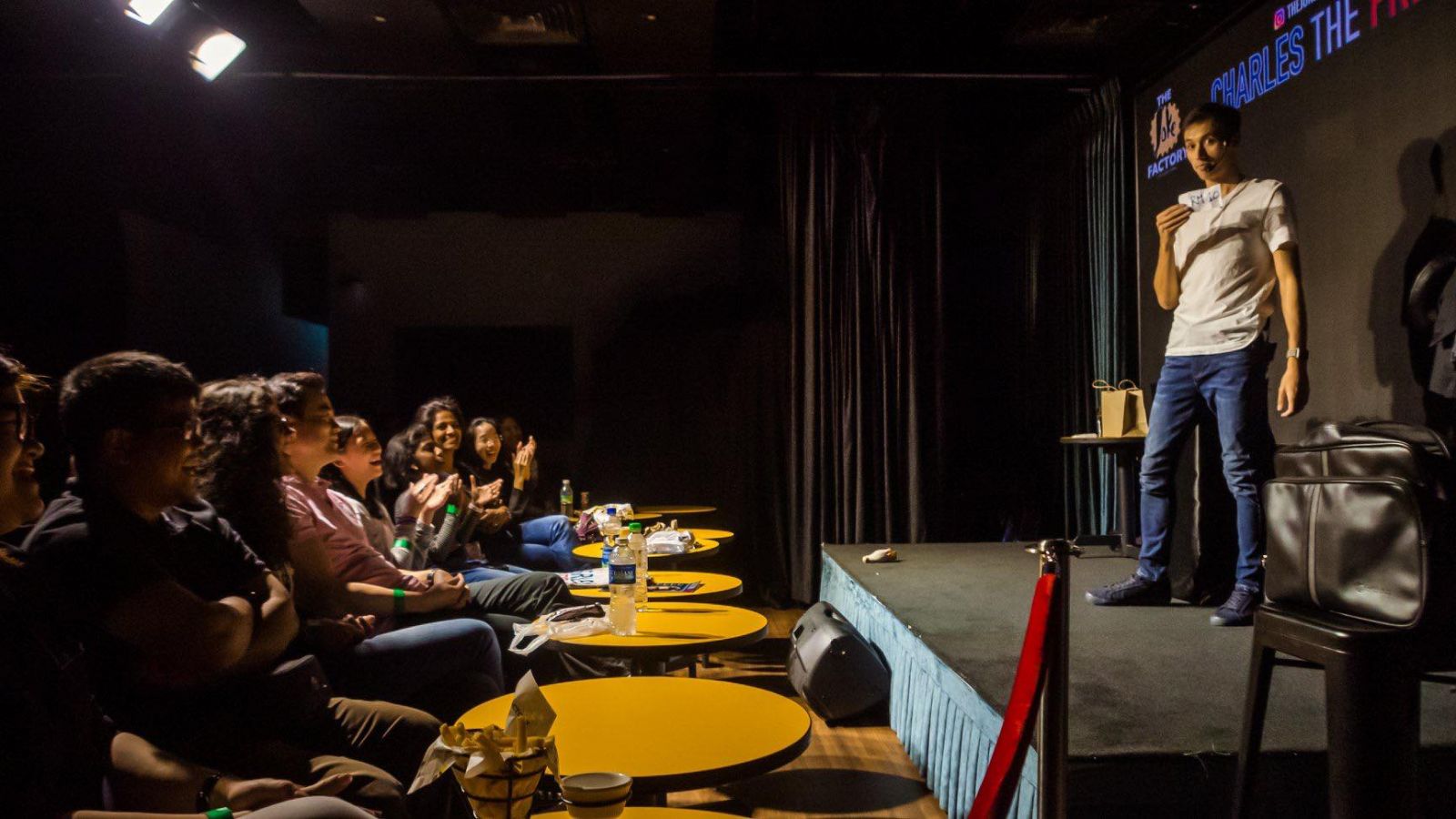 How did the Comedy Club Bangkok start?
Chris: Before the Comedy Club Bangkok, the longest running room and show was an open mic at the now closed Londoner pub on Sukhumvit 33. That started because I did a one-off open mic competition, which attracted a crowd and we had some fun. I met a group of people who were interested in performing on a more regular basis and started the open mic twice a month. It lasted three years until the pub closed and was the backbone foundation of the stand-up scene today. When it closed, I approached Drew whom which I had been doing improv comedy with to start a comedy club and the rest is history.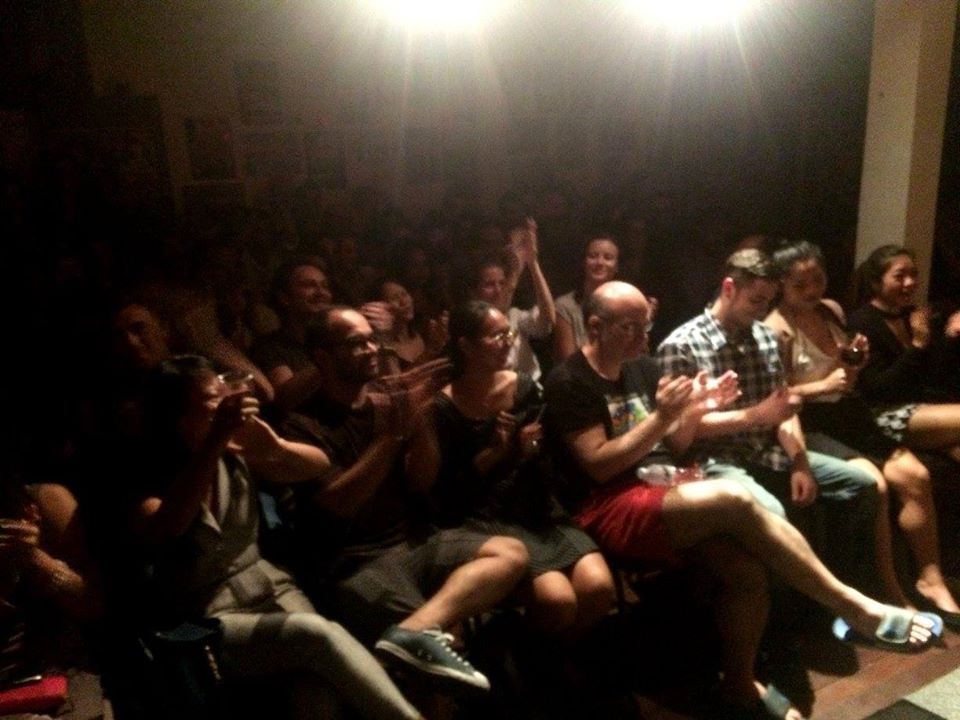 What potential did you see in Bangkok for this business?
Drew: There is a lot of potential in Bangkok for comedy to develop. The improv scene here is still in its infancy. There are new groups starting up, but it has a long way to go.
Chris: Who doesn't like to laugh? And what live English language entertainment is there in Bangkok? Even to this day there isn't a great deal and there was even less back then. The old open mic and the improv shows always had a small regular audience, but the club was about a whole new level of performance and professionalism in every way. It wasn't that long before we were having regular international headliners at the club and of course in 2016, just two years after we opened, we had around 1,800 people come to see Jimmy Carr at The Westin Grande Sukhumvit.
What was it like when you first started?
Drew: Our first show at the club was a total sell out, with people contacting us trying to get tickets even after we announced that the show was sold out. It was a great way to start the Comedy Club Bangkok.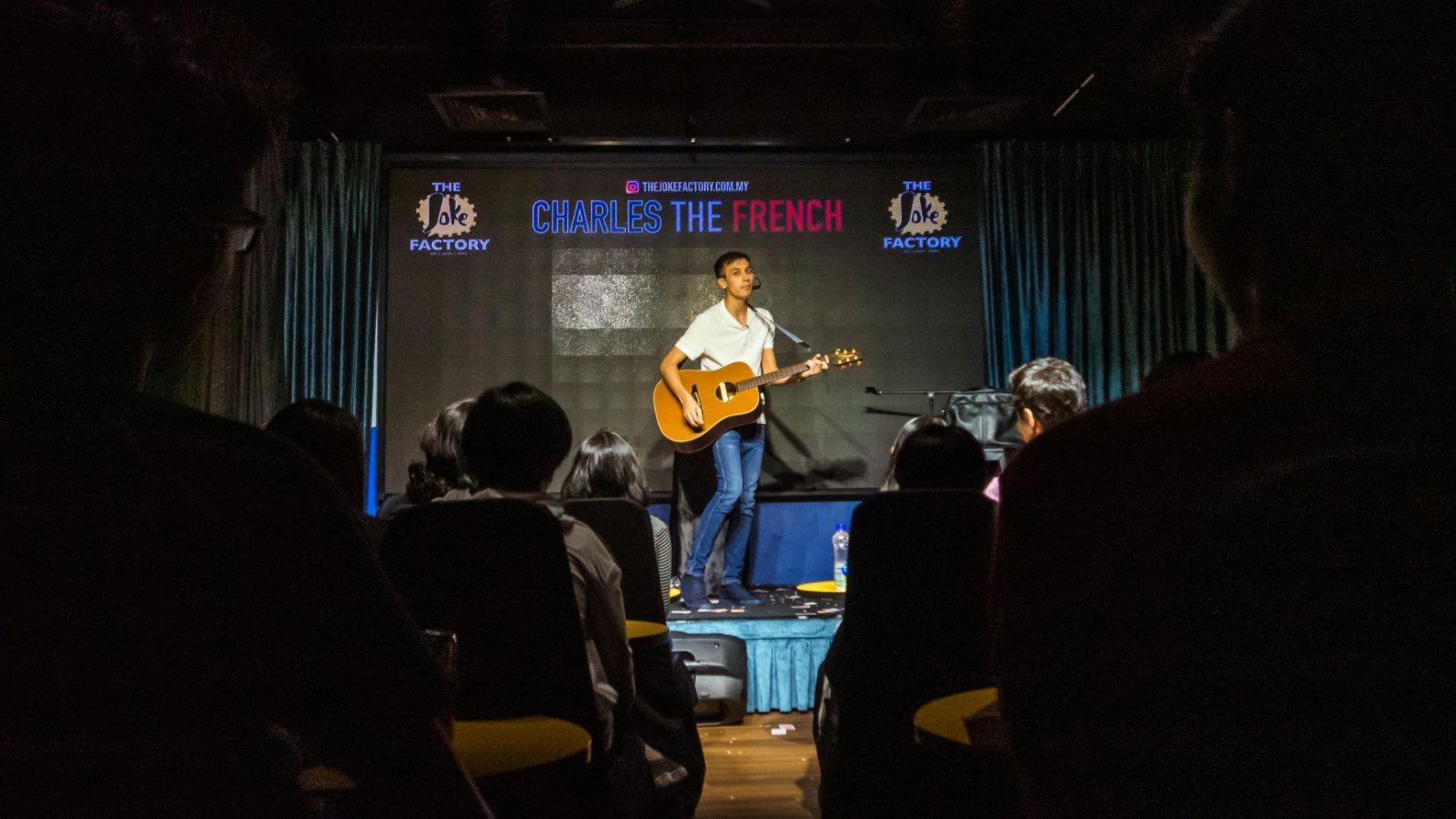 What was the challenge when the club first launched?
Drew: We wanted to start a place where we would have a show every week and establish Friday night as comedy at the club. The other hurdle was explaining what improv comedy is (it's like the show 'Whose Line Is It Anyway?'). Most people know what stand-up comedy is, but there are fewer people who have seen improv comedy. Improv is really exciting, and those who have seen it love it. It's just getting the word out to people and explaining what it is that is difficult.
Chris: We had to build the venue! We had to get the proscenium made, buy the curtain material and get them made, all the signage, painted the walls and more! It wasn't so much a challenge as fun though! Then, there was getting the word out to Bangkok on the club and the first show! And of course, while the brand is now well established, we still have to push hard to get the word out on the club and all our shows.
How's the stand-up comedy scene in Bangkok now compared to years back?
Chris: Gosh, well it's grown of course, and it's also light years apart both in terms of the quality of the local comedians and of course we are now bringing in more and more famous comedians.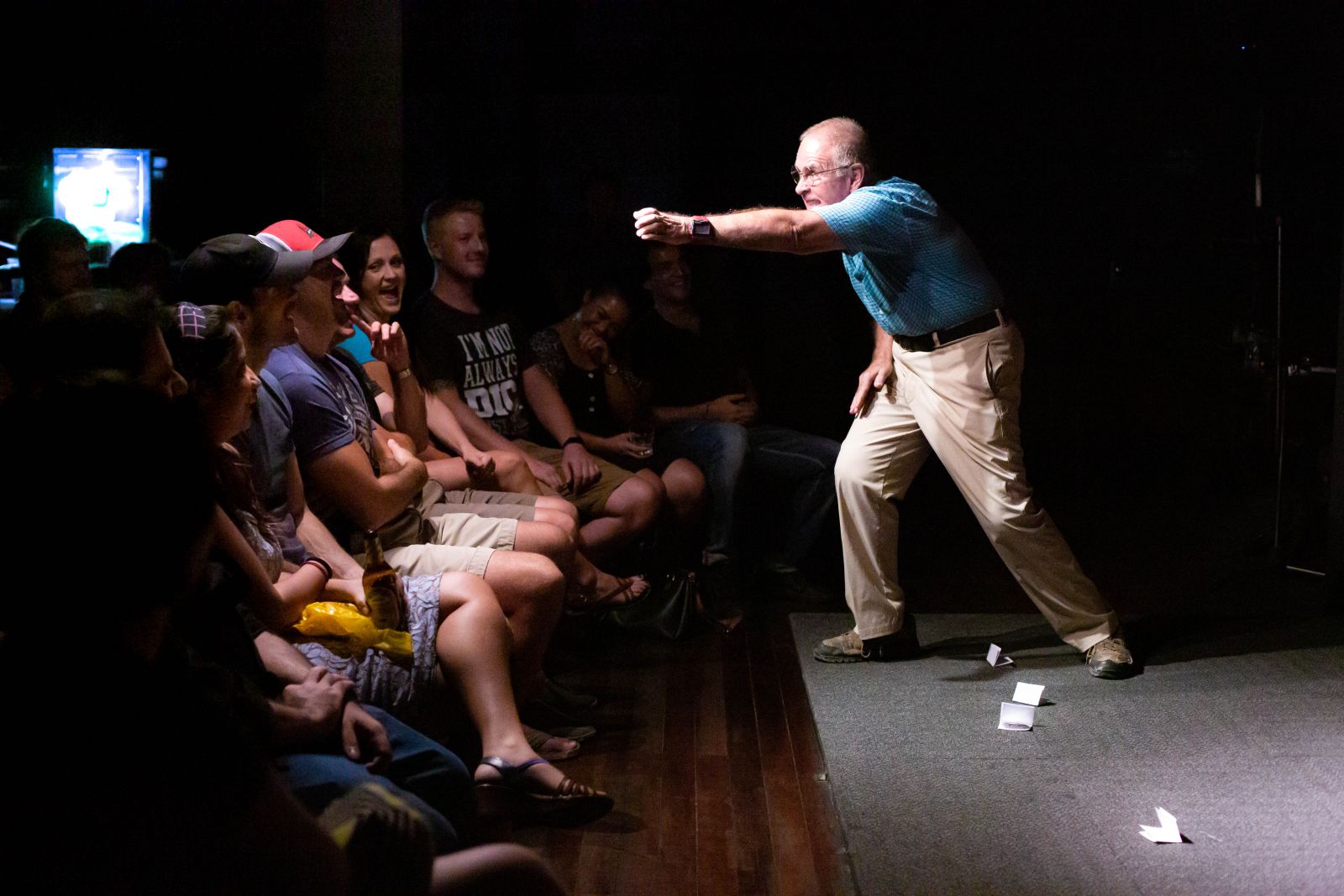 How well-known is Bangkok as a venue for this kind of entertainment, compared to say Singapore and Hong Kong?
Drew: We're the best comedy venue in Asia, with a dedicated club with great sightlines and audio system and we're bringing in the best acts!
Chris: Comedians and agents are constantly emailing the club, and it's without question a real centre point for comedy in Asia.
Who are most of your audience?
Drew: Most of our audience are expats. We have very few tourists coming through. People on vacation in Bangkok aren't looking for English language comedy. They want something uniquely Thai. We have a growing Thai audience, too. Our challenge there is that many Thais are concerned that their English won't be good enough for them to understand the show. They are usually wrong about that. Thais who do come really enjoy themselves. We are looking forward to continuing to build our Thai audience.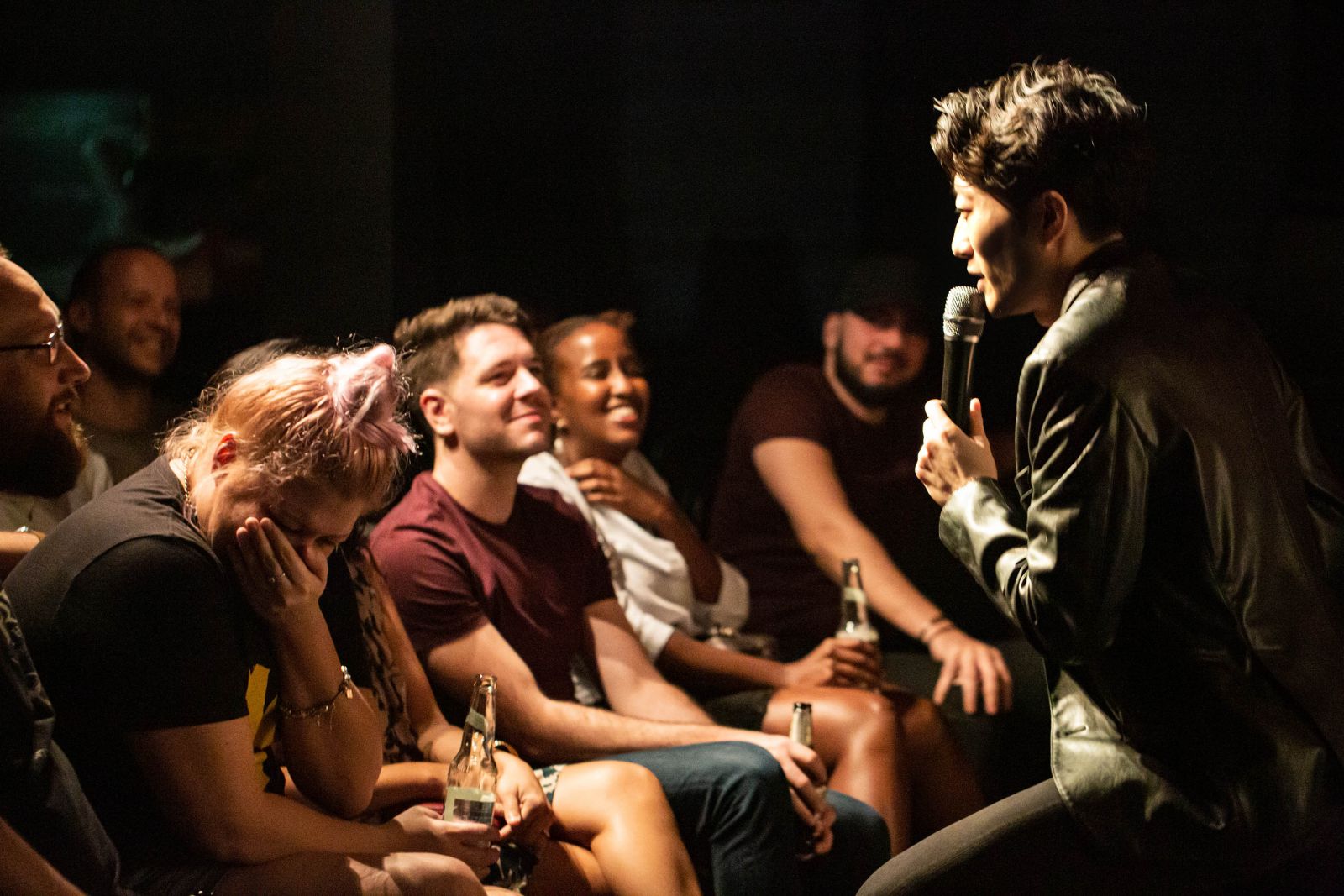 The club also offers workshops. What are they for?
Drew: We have been helping local talents to develop their comedy skills since before we opened our location on Sukhumvit 33/1. We have been offering both stand-up comedy and improv comedy workshops. These workshops are great for people who are interested in getting up on stage, but, more importantly, they are great for those who just want to have some fun. The workshops are great for developing public speaking skills, too, which is great for people in all sorts of businesses. The workshops are a great way to meet new people and are always a blast. We hold them about once every six weeks or so, but you need to check the website for the next date, as they are not held on a regular basis.
Chris: For the stand-up comedy workshops, you are getting the key skills and knowledge to perform your first set of three minutes. It makes a very scary proposition into something more structured, tangible, basically giving you your best shot to getting laughs!
Are there a lot of local stars in Bangkok now?
Chris: For sure, there's local comedians in both improv and stand-up who are at a high level now, though I daren't give names in case I miss anyone! But asides from being local stars with their own fanbases, many have gone on to performing around Asia and beyond.

Consumers now tend to enjoy entertainment in the comfort of their homes, and apparently a lot of streaming services now offer full-length stand-up shows. How does that change or disrupt the scene, if it does at all?
Drew: There is nothing like live entertainment. I love Netflix as much as the next guy, but there is something about being in a live venue that you will never get from TV. Especially with comedy! The group dynamic of laughter is something that TV and the internet can never achieve.