- New Virus, New Normal
It is fair to say there are very few businesses that have not been affected by the Covid-19 pandemic. The differences are in how much they have been. It is not just happening here in Thailand, but the entire world is undergoing hardships to some degree. As we are learning, Covid-19 is not discriminatory. It treats everyone equally. Therefore, each business must revisit its strategy to cope with this situation and ensure they remain resilient, capable of adapting and able to reshape their business plan to recovery as quickly as possible. Though businesses are cautiously reopening, many companies have been hit hard. According to SuperTrade Channel, Victoria's Secret UK shut down 250 branches, Zara shut down 1,200 branches and big brands such as Hermes, Patek Phillippe and Rolex have halted production lines.
They say pain brings gain. Other than Work from Home (WFH), the other popular phrase we are now always hearing is the 'New Normal', as our lives continue to evolve as we adapt to survive this novel coronavirus. Covid-19 has massively accelerated the growth of e-commerce, according to an Adobe report released in June 2020. Total online spending in May hit US$82.5 billion, up 77% year-over-year. In Thailand, e-commerce sales dramatically surged in categories of Business-to-Consumer (B2C) and Consumer-to-Consumer (C2C) reaching 220 billion baht, up 35% year over year, from 163 billion baht in 2019, according to Priceza Thanawat Malabuppha, CEO and president of Thailand e-Commerce Association. Elsewhere, according to United Information Highway Co, Ltd (UIH), FMCG weekly online sales in Italy rose by 82% while the Asia Pacific region has seen a 52% rise in auto-shopping subscriptions, where consumers want products delivered on a regular basis in a specified time period.
- Online Business Is A Must
Online business has become essential for both individuals and businesses. It is showing promising growth due to changes in consumer behavior during the pandemic, and this trend is expected to continue in the post-Covid-19 world. Mr. Malabuppha said that in order to survive, businesses must develop an online presence, and typical online business is driven by e-commerce. However, business persons should understand that there are four different types of traditional e-commerce business models, which are described below.
1. B2C – Business to Consumer
B2C is the most common business model where businesses sell directly to the end user. Simply put, anything you buy online as a consumer — skincare products, fashion, entertainment — is done as a B2C transaction.
2. B2B – Business to Business
As the name suggests, B2B, or the business-to-business model, refers to the marketing of products or services to other businesses and organizations such as PCS Security and Facility Services Limited or IBM.
3. C2B – Consumer to Business
The C2B business model allows individuals to sell goods and services to companies. In this e-commerce model, a site might allow customers to post their work as images businesses can bid for or buy. C2B includes affiliate marketing services as well.
4. C2C – Consumer to Consumer
A C2C business connects consumers so they can exchange goods and services. They typically make their money by charging for transactions or listing fees such as Kaidee.com in Thailand.
Other than the e-commerce models above, there are still some other popular online platforms in Thailand such as Sanook.com, which is a Thai-language web portal and news website or Pantip.com, an active Thai-language website and discussion forum. Social media commerce should not be forgotten either, like Facebook, Line, Instagram, Twitter and e-marketplace Shopee and Lazada. Therefore, marketers must now explore online marketing and adopt a model to revamp their business during these trying times. One important thing they must keep in mind is how they will measure their online performance.
- Vanity vs. Actionable Metrics: What is the difference?
An important question you should start asking your team is, "Are we tracking the right stats for our business?" In this data driven world, measuring and analyzing data are very important for each organization; however, what is even more important is if the organization measures and analyzes the right metrics. Let's look at the two sites Sanook.com and Kaidee.com.
Sanook.com is a Thai-language web portal and news website while Kaidee.com is a classified site that operates on a C2C model. If we examine them further, we see they are pretty much the same, as both are websites. With Sanook.com, site traffic or visitors are what matter, but for Kaidee.com, traffic should not be a key metric that their team should pay attention to as it falls under what we call 'vanity metrics', not 'actionable metrics'.
Now, let me explain the difference between vanity and actionable metrics, so you know which ones you should track and which stats really matter to your business's bottom line.
Vanity Metrics are numbers or statistics that look good on paper, but do not really mean anything important. Eric Ries, author of The Lean Startup, wrote "Vanity metrics are dangerous." If you have tracked things that do not really matter, when you look at what you have been doing, you will realize how much time and effort you wasted maximizing stats that do not really matter.
Actionable Metrics are statistics that link to specific and repeatable tasks you can improve and to your business goals. You should ask yourself if a metric is actionable or not, and if not, how can it be altered or if you should even bother.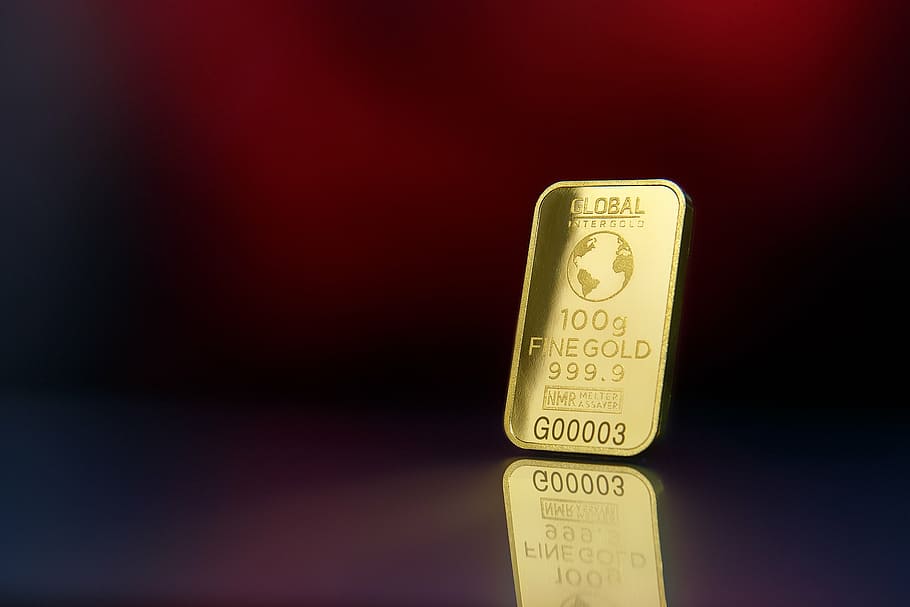 The number of visitors, subscribers and followers are often meaningless if you understand your business and anylyze correctly. Take Kaidee.com, for example. Kaidee.com is a classified, or e-marketplace, which wants to encourage sellers to post unused items to sell and buyers to find good deals on the platform and make purchases. It can be a "match made in heaven" for both a seller and buyer, alike. Imagine if Kaidee.com only tracks its traffic or visitor growth, but forgets to track active sellers and/or buyers, who are trading on the platform, it will be quite catastrophic. Kaidee.com should care less about those metrics and care more about metrics that matter such as Current Active Members, Monthly Active Revenue, New Members (past 30 days), Members Lost (past 30 days) and Retention Rate. These metrics are more actionable to its business. However, different metrics can be defined at different points in time for marketers. In early stages, metrics can be traffic, number of followers, number of subscribers while conversion rate, retention length and revenue per customer could be tracked during a later stage. So, to end, let me just recommend and encourage you and your team to consider online activities, if you haven't, and think carefully about which metrics you should consider – what to track and what not!