Bitkub Capital Group Holdings Co., Ltd. and The Mall Group Co., Ltd. announced a joint venture to establish "Bitkub M. Company Limited" at a 50:50 shareholding ratio to jointly invest and manage Bitkub M Social,which is the country's first Digital Communiy to be the center of knowledge exchange. Organizing seminars and meetings in the digital economy to adapt to the digital age for startups and young entrepreneurs (Entrepreneur Economy) is also a meeting place for investors interested in investing in digital assets, both Thais and foreigners. and foreigners as well as being a digital asset trading and exchange center including NFT Gallery & Gaming and bringing it into the world of METAVERSE in the future, BITKUB M SOCIAL will be an important model that will help to promote the business sector. digital investment create jobs, build careers is the distribution of income and narrowing the social gap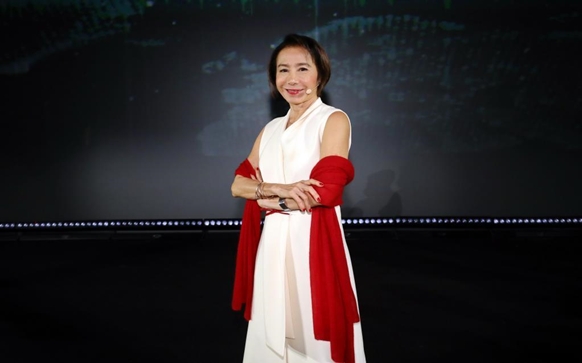 Ms. Suphalak Ampush, Executive Chairman of The Mall Group Company Limited

Ms. Suphalak Ampush, Executive Chairman of The Mall Group Company Limited, said that the strategy of opening the country to restore the country's economy and society After the epidemic of COVID-19 and global economic recession. is to combine cooperation between the public and private sectors to strengthen the country's economy and society through key strategies is to focus on the 5.0 era economy and the digital economy. is an urgent agenda including A new world without borders (GLOBALIZATION) Adapting to the digital age (DIGITALIZATION) Tourism and Hospitality (TOURISM)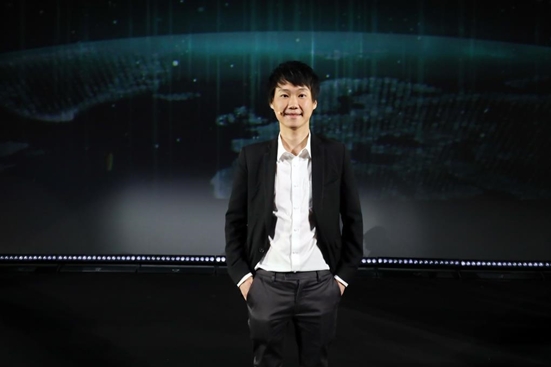 Mr.Jirayut Subsrisopha businessman, founder of Bitkub Capital Group Holdings Company Limited
While Mr.Jirayut Subsrisopha businessman, founder of Bitkub Capital Group Holdings Company Limited, a business group in digital assets and blockchain technology. and operates the cryptocurrency trading market through Bitkub online, which has the largest market share in Thailand. Talking about this cooperation
The emergence of blockchain as the technology behind cryptocurrencies and digital assets. It is like the emergence of the Internet twenty years ago. that creates a new business model and creates a new economic landscape In addition to changing the financial industry, blockchain can also enhance and add value to other industries, for example, in the arts and entertainment industry, NFTs (Non-Fungible Tokens) have been created for sale, auction, art and events. Design provides a new way to generate income for artists and designers from creativity. In addition to that, NFT has also changed the entertainment industry. As the BitKub group has developed Fans Token with leading YouTubers with a total followers of more than 50 million accounts, the Miss Universe Thailand NFT phenomenon with TPN GLOBAL, which is regarded as the world's first Beauty Pageant NFT Collection. that received a response that exceeded expectations.
Bringing the benefits of blockchain technology to the retail and lifestyle industries By collaborating with The Mall Group, this will be another major breakthrough in creating the world's first lifestyle shopping experience to exchange goods more comfortable. and promotion Privileges through the mechanism of NFT (Non-Fungible Token), including bringing Gamifcation to add foot trafic to shopping centers, such as giving away NFI Cards with unique rewards Only those who come to shop at shopping centers or department stores will receive that special prize. Some rewards can be considered an experience that even money can't buy. It is a good experience linking between brands and target customer group Help increase storefront sales and create benefits between online and offline.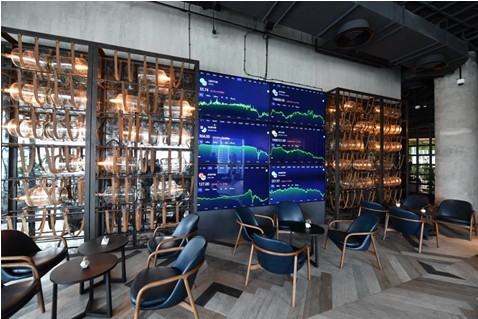 In addition, the trend of the world with new wealth and spending power (New Wealth) with income from new technology circles. such as blockchain and digital assets or people who can work for big tech companies from all over the world. These groups of people can work anywhere without having to go to the office (Digital Nomad) or a group of people. Single, but having many skills and able to work for a variety of companies at the same time (Nano Entrerpreneur) This group of people have a lot of purchasing power and prefer to relax in a foreign country on vacation with work (Workation) and live in any country. One country is a longer term stay than the average tourist (Longer Term Stay). If our country has Technology Infastucture with various sectors. That can support the needs and create convenience for this group of customers should help revitalize and add to the tourism value of Thailand after kovic in another way.
Therefore, Bitkub and The Mall Group intend to create a community of learning and sharing. "Bitkub M Social" is not only a meeting place for investors, but also a training center. Providing knowledge and able to organize small group seminars It is also a source of incubation for startups by organizing programs.
While Ms. Woraluk Tularakorn, Chief Marketing Officer of The Mall Group Company Limited, added that BITKUB M SOCIAL will be Thailand's first digital community of digital asset investors. On an area of ​​more than 2,000 square meters on the 8th-9th floor, Helix Quartier, Building A, The EmQuartier by BITKUB M SOCIAL consists of a learning center, training, seminars, meeting rooms, NF. NFT Gallery, shops, cafés and bars with state-of-the-art technology meet investors and digital asset enthusiasts. To be a source of learning, meeting, exchanging information and knowledge for the new generation. both in digital assets, economy and lifestyle, etc.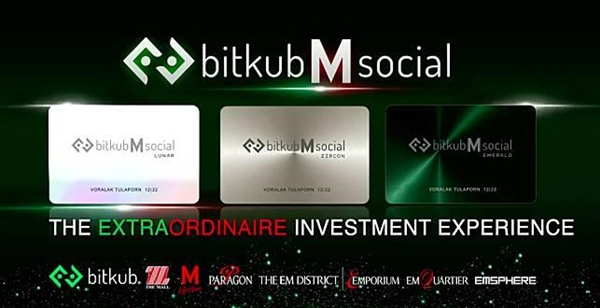 For those who are interested, you can apply for a membership to BITKUB M SOCIAL MEMBERSHIP. Members are divided into 3 types:
BITKUB M SOCIAL LUNAR Membership fee 12,000 baht per year
BITKUB M SOCIAL ZIRCON Membership fee 20,000 baht per year
BITKUB M SOCIAL EMERALD Membership fee 50,000 baht per year (invitation only)
The important members will receive many privileges before anyone else, such as receiving a trading credit of up to 20,000 baht, attending an investment seminar. Special for card members only, the right to receive special rewards such as Token or NFT Airdrop when meeting the terms of the store. Get access to Bikub M Social Lounge, get great discounts at the Blockchain Store and other benefits. Get up to 10% off regular priced items in-store. The Mall Group and a 5% discount in Gourmet Market, as well as DuPont discounts,many special services Total value over 30,000 baht/person from department stores and shopping centers In The Mall Group, The Emporium and The EmQuartier (except The Mall Ramkhamhaeng and The Mall Korat)
This is to celebrate the festival of happiness. Open a new dimension of shopping can bring digital assets. Seven cryptocurrencies including BITCOIN, TETHER, ETHEREUM, STELLAR, XRP, BITKUB COIN and JFIN COIN were exchanged for merchandise. or gift card Both the mall and the center without fee Between December 1, 2021 - February 28, 2022, special M CARD members use digital assets worth 100 baht to receive 800M point.