Bicycles aren't just for kids anymore. They have found new respect in America with commuting on bike lanes common, organized trips a growing tourism industry and abandoned trainlines converted to dedicated long-distance bicycle trails. Baby boomers parked their bikes when they got their driver's license, but younger generations have kept on riding them, and many older folks have returned to pedalling, too. Bob Robinson, who penned cycling guidebooks to the 3,200-kilometre Mississippi River Trail and 3,800-kilometre Route 66 from Chicago to Los Angeles, said he has seen a big shift during more than 40 years riding. "In the past, it was very unusual to see adults riding a bicycle regularly. These days even everyday people ride bicycles, not just those who are into fitness. It has become an accepted manner of transportation, or just an enjoyable method of being outdoors," he said.
The demise of American railroads has benefited bicycling with abandoned railway lines converted into dedicated bicycle paths, some for hundreds of kilometres. More than 400,000kl of rail lines once crisscrossed America but now total about half that. Michigan had 14,500kl in 1910 and less than 6,500kl by 2010. Many of the abandoned lines are now dedicated bicycle trails.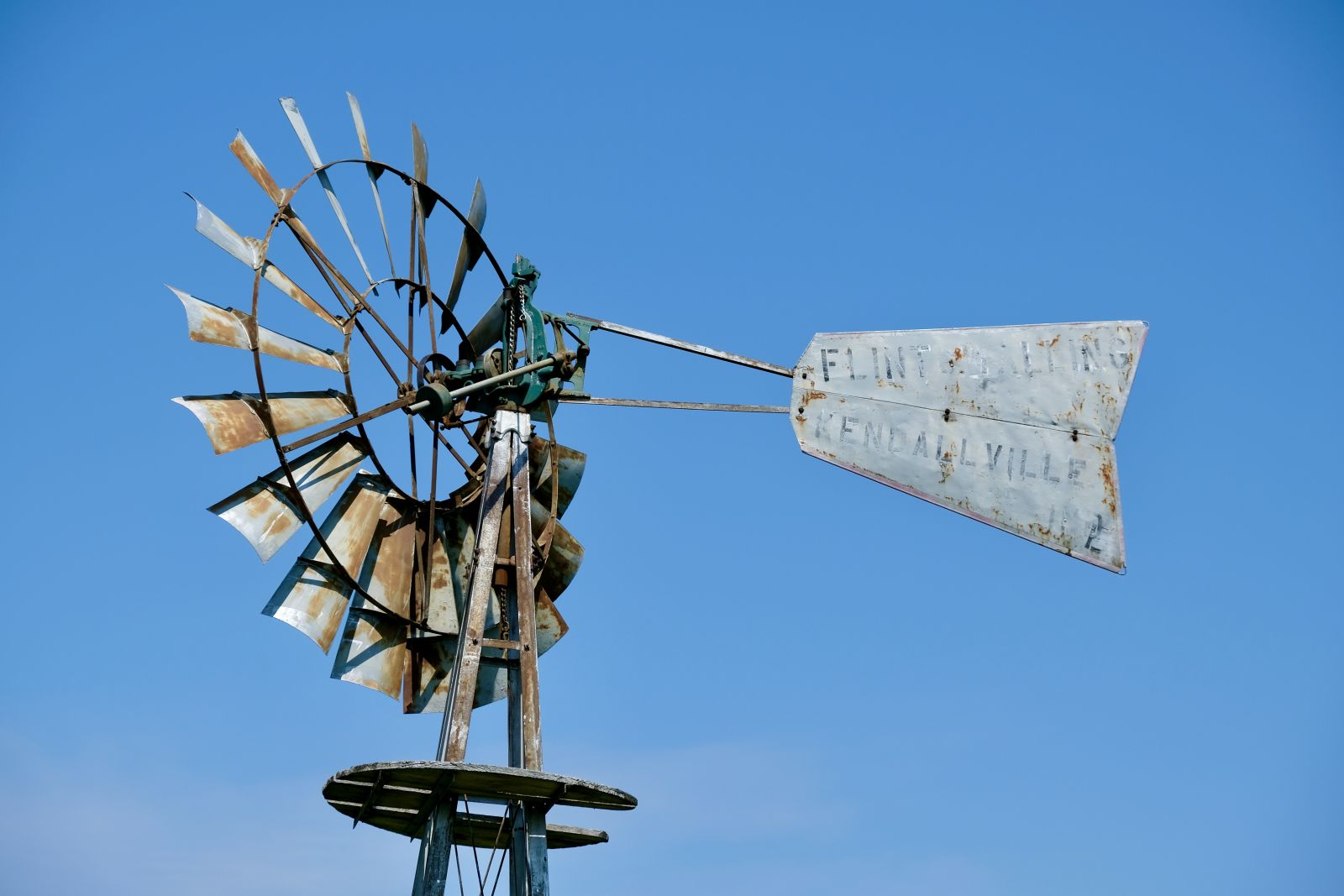 Rick Oberle was involved in making the first "rail-to-trail" in Michigan in 1983. He had a job fixing bicycles in Kalamazoo and someone in the city government asked if he'd be interested in researching a potential bicycle trail. "I was 25 and working on my master's in public administration. I jumped at the chance. There were few trails in those days, and mountain bikes were few and far between," Oberle reminisced, adding, "When it started out, there was hardly a foot of trail, now they are everywhere."
Bicycles are now commonly part of public policy, and the trails are popular with pedestrians as well as cyclists. New bridges most often now include dedicated bicycle and pedestrian lanes separated from the vehicle lanes with a barrier. The 4,023-metre Arthur Ravenel Jr Bridge that opened over the Cooper River in Charleston, South Carolina in 2005 includes a separate lane for bicycles and pedestrians so they can leisurely stop and admire the view while crossing without risking aggravating drivers or getting hit.
To cross the 7-kilometre William Preston Lane Jr Bay Bridge across Chesapeake Bay opened in 1952, cyclists must hire someone to ferry them over. It is illegal to cycle across. If that bridge were built today, it would likely include a bicycle lane. Public attitude has changed that much.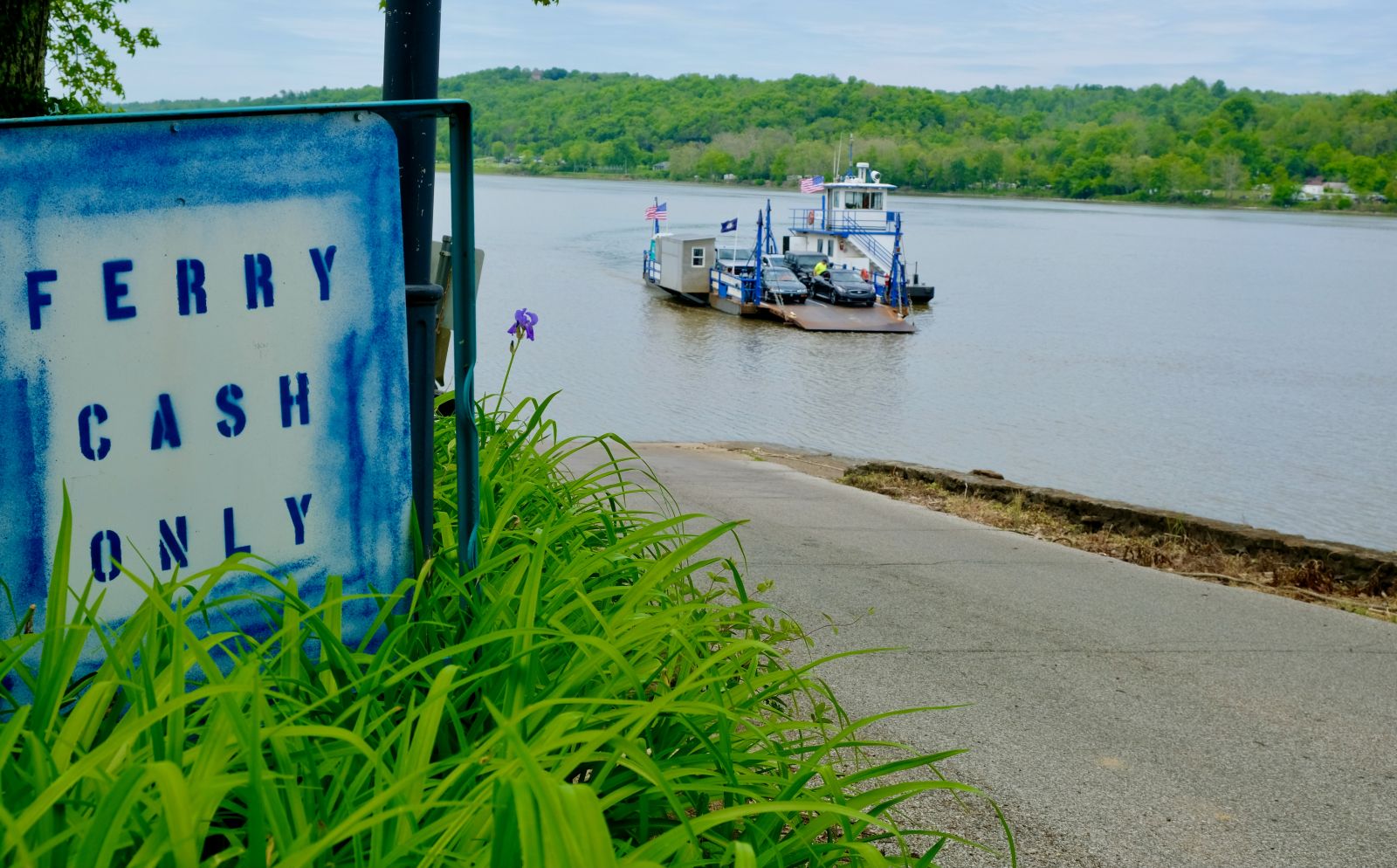 Bad news for railways has often been good for bicyclists. But, in most cases railroads can reclaim the paths because they keep the right-of-way intact and if they ever need it, they can take it back, according to Michigan's 1983 Railbanking Act.
Probably the most travelled dedicated bicycle trail is the Chesapeake & Ohio Canal (C&O) and Great Allegheny Passage (GAP) trails, running 537 kilometres between Washington DC and Pittsburgh, Pennsylvania.
The C&O was an operational canal from 1831 until 1924 when a flood devasted the area. The canal was abandoned and railways took over transport. It follows the Potomac River between Washington, DC to Cumberland, Maryland, running 296kl through the heart of early American history.
The GAP runs 241kl from Cumberland, Maryland to Pittsburgh along an old rail line, including trussell bridges and tunnels. Still under development, the Great American Rail-Trail is the most ambitious. A dream to many, when finished, it will be about 6,000 kilometres all the way across the country. It will connect more than 100 existing trails and some yet built.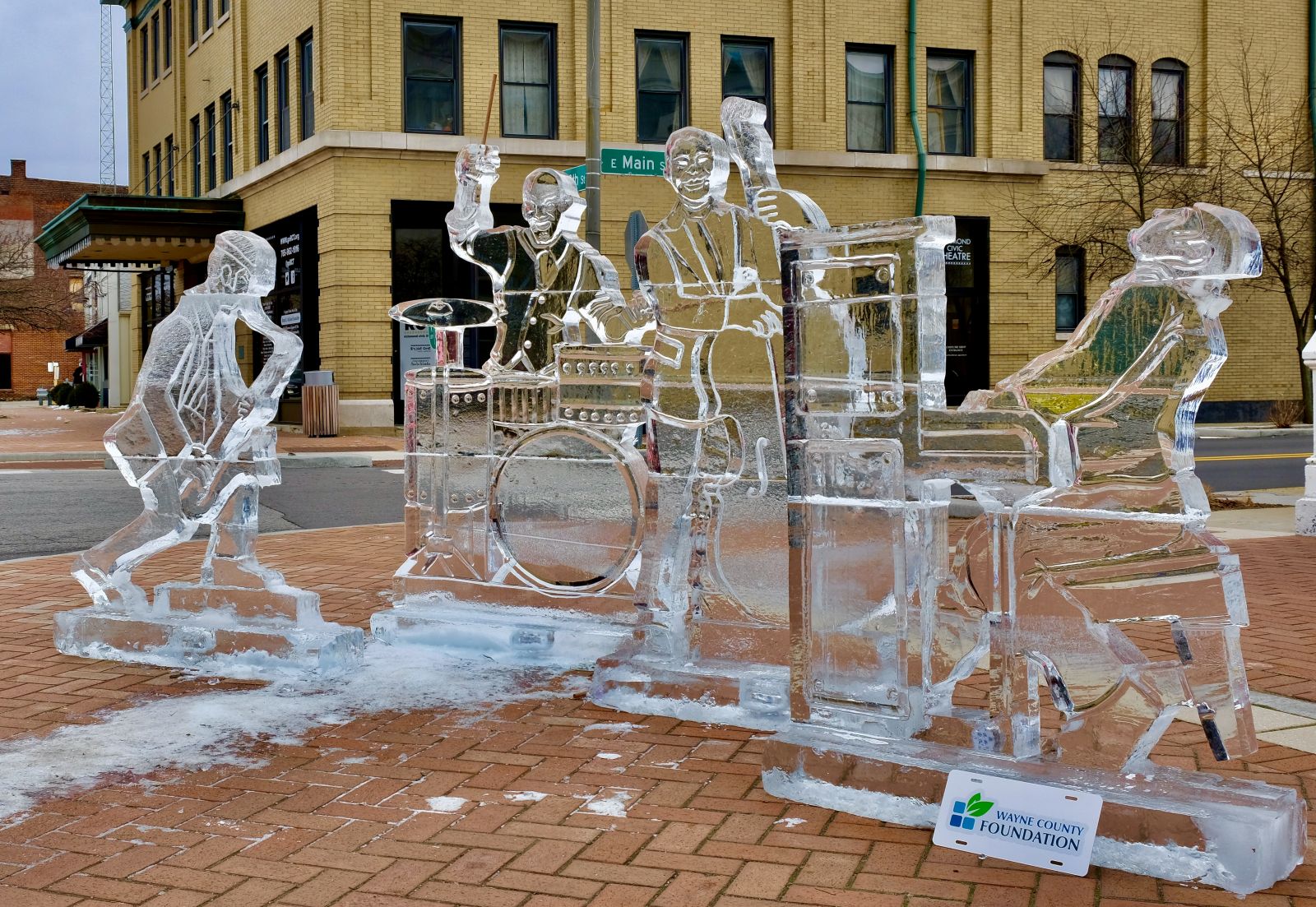 The non-profit Rails-to-Trails Conservancy based in Washington DC since 1986 is behind the trail and "the national voice for the rail-trail movement". They state that communities are healthier with trail networks and advocate for bicycles in general.
Bicycles travel along roads has become more common, too, and a cross-country industry has grown. The Adventure Cycling Association based in Missoula, Montana was founded after a mass cross-country bicycle ride in 1976 to celebrate the country's bicentennial. It now focuses or long trips, selling maps of cross-country routes. The non-profit Warm Showers was created in 1993, matching cyclists with hosts, who are most often cyclists when they are home, offering travellers a place to pitch their tent or sleep inside, often including a shower and dinner. And talk about bicycle travel, of course.
"A bicycle is more accepted by motorists. They are willing to share the road with a bicycle, partially because almost everyone has a family member or friend who rides a bicycle. It is the same with touring on a bicycle. Drivers are accustomed to seeing touring on bicycles," says Robinson.
Still, like any form of travel it can prove fatal. Bicycle memorials are often placed where someone was killed on a bicycle. The bikes are often painted white, and some have notes and blessings attached. You might zip by them in a car, but they prove sobering viewing from a bicycle.
Sponsored trips are common now, too, and can be more fun and safer with other riders. The week-long Register's Annual Great Bicycle Ride Across Iowa (RAGBRAI) is "the longest, largest and oldest recreational bicycle touring event in the world," according to RAGBRAI officials, but came from humble beginnings. In 1973 Des Moines Register writers John Karras and Don Kaul and Public Relations director Don Benson invited the public to join them across the state and 114 riders completed it that first year. Public demand brought it back in 1974, and since then only 2020 had no ride, cancelled due to Covid-19.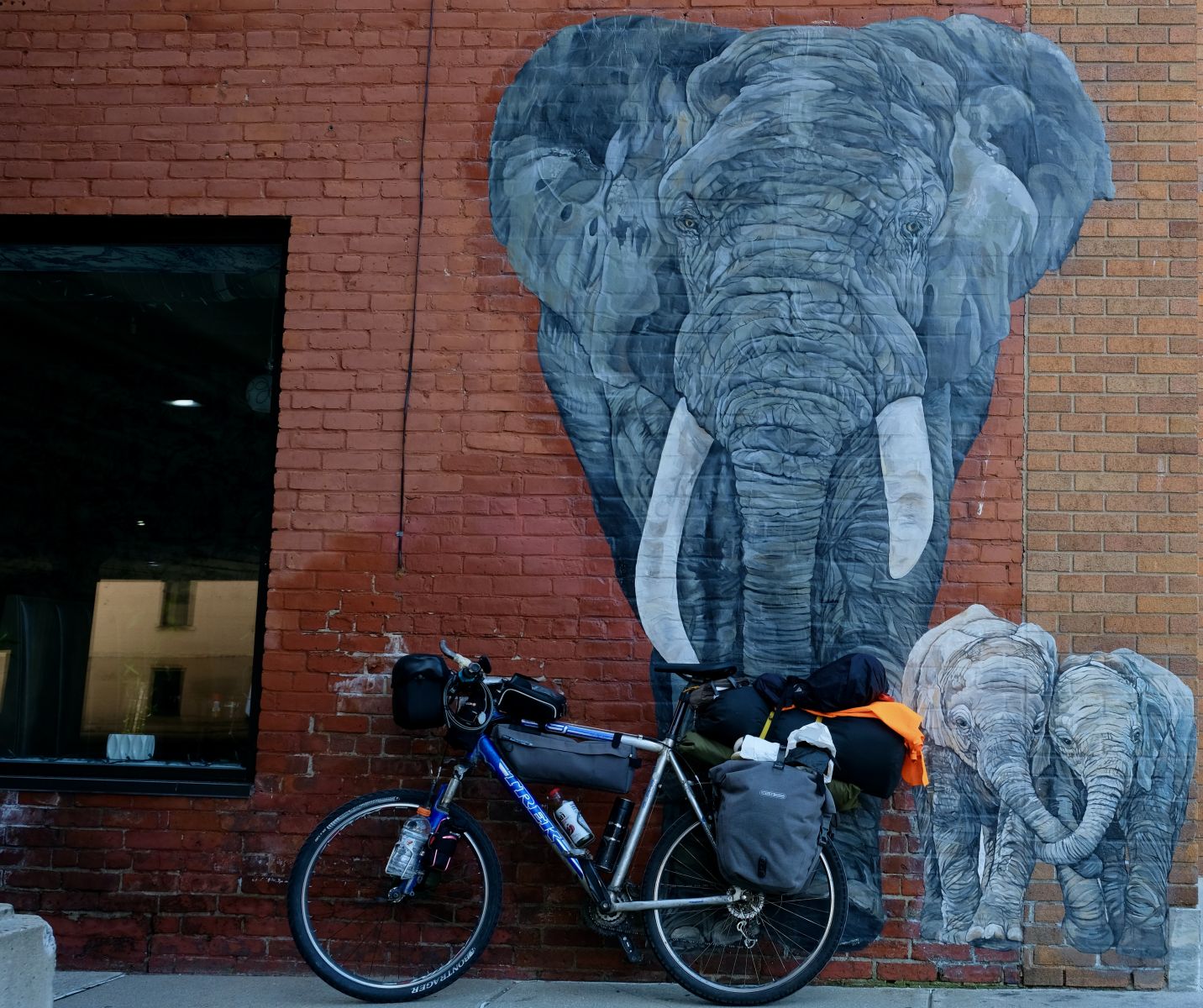 RAGBRAI is now so popular organizers have a lottery limiting the number of riders. In 2021, 16,000 officially registered, Marketing Director Anne Lawrie said, adding additional riders just showed up some days, so the numbers sometimes swelled over 20,000. RAGBRAI feels like a mobile state fair with its food vendors, including corndogs of course, merchandise sales and games, and people have a good time with their daily concerns left at home. Sometimes it can be a bit of a circus, too, with drinking part of the mix for many cyclists.
Other states have followed Iowa and offer annual rides. And cities. The one-day, 65-kilometre Five Boroughs Bike Tour around New York City has had up to 40,000 riders. Cycling keeps the rider close to the land and many things that race by in a car are seen when cycling, and it's easy to pull over and be curious along the way. Perhaps the best thing is not how the rider reacts to their environment, but how people react to cyclists. "It's nice the way people open up to a total stranger riding a bicycle," Robinson said. Bangkok natives Pochara Prataganang and Sasila Sukha joined RAGBRAI as part of their months-long bicycle journey across the continental United States in 2021. Perhaps Sasila summed up bicycle travel in America best: "It's awesome!"