Story by James R Haft and Kathleen Pokrud
The Thai government has set 1 July as the date for lifting all restrictions imposed with the lockdown, which includes the end of the emergency decree and curfew and the reopening of the country to international travelers.
The dean of the Faculty of Medicine, Siriraj Hospital, Mahidol University, Prof Dr Prasit Watanapa, was recently quoted as saying, "I believe a second wave will come ... I am concerned about whether infection numbers will be high or low. If it comes back with a small number of infections and we can manage to keep it down, that's okay." People will have to remain vigilant and continue to practice social distancing as well as wear face masks and wash their hands most probably until a vaccine can be developed, produced and distrubuted to eradicate Covid-19.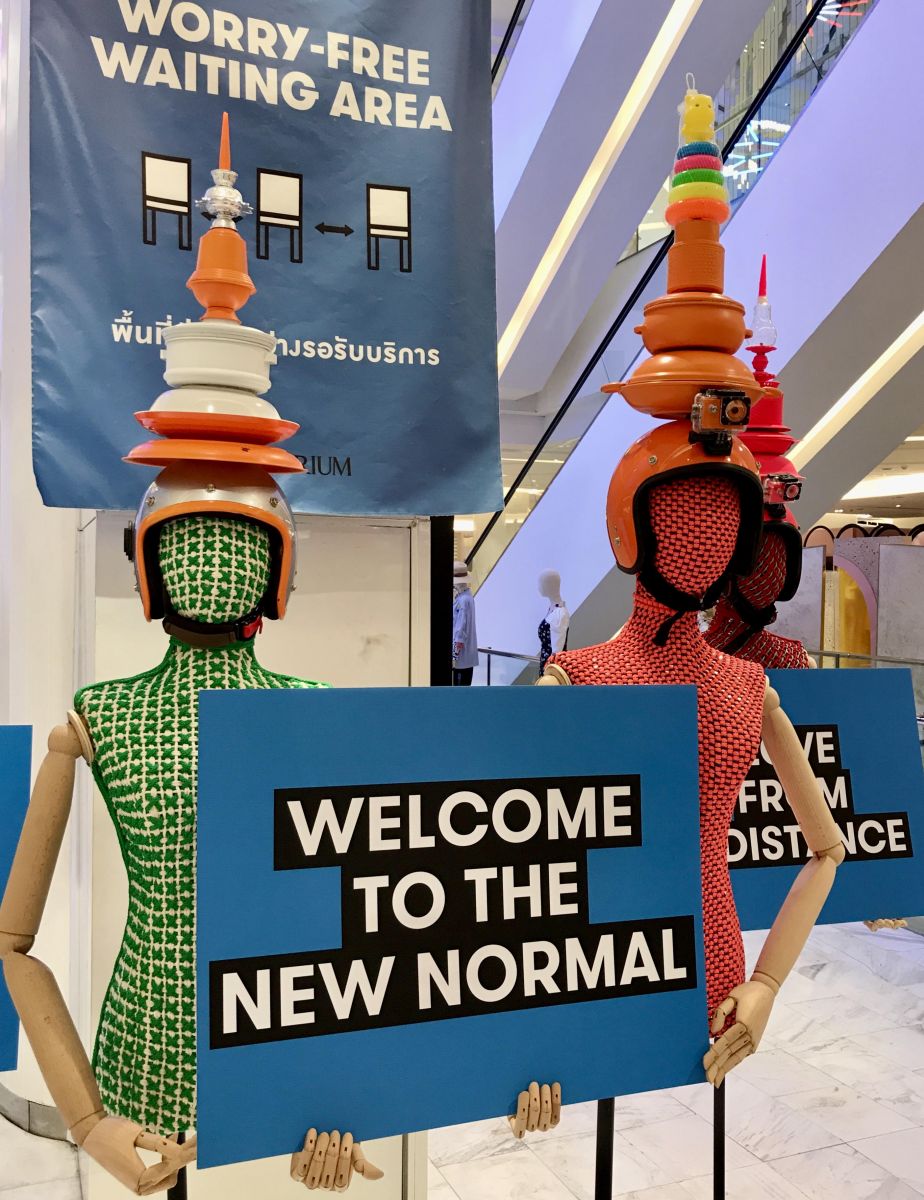 The question then on many people's minds is what will this New Normal be like. For this reason, Elite+ conducted a small survey of people living and working in Bangkok to learn how they have been coping and how they envision their business reopening and operating in the months and years to come.
Annabelle S. Daokaew, owner of All Around Trading & Holidays and Affluent Creation, works mostly in the travel and tourism sector as well as in real estate. She said her family has used their stay-at-home time to bond through different games and activities as well as to clean out their home and collect useable items that they can donate to those in need. She says as restrictions have been lifted, she and her family will continue to follow their "hygienic practices by sanitizing our hands with alcohol apart from the regular washing with soap (which I habitually did anyway prior to COVID-19) and if warranted, to wear a mask… Apart from continuing to run our travel agency with my husband and PR Agency with my daughter, we will continue with our trading company and real estate agency business. Working from home will be the norm and is a plus so that we don't have to move around daily unless meeting with clients outside."
When asked how she envisioned Thailand in the near future and long term, Annabelle said, "It will take a while, perhaps two years or more before everything will get back to normal. The tourism industry, of which our travel agency is dependent, has suffered a big blow... The tourism scenario post Covid-19 will not be the same again, at least for a certain period of time. Individual travelers will be the main core of our business, with groups and incentives taking longer to come back. It will be a struggle for travel agencies, airlines, hotels and resorts, restaurants and entertainment venues to survive. I don't see the tourism sector returning to its former glory.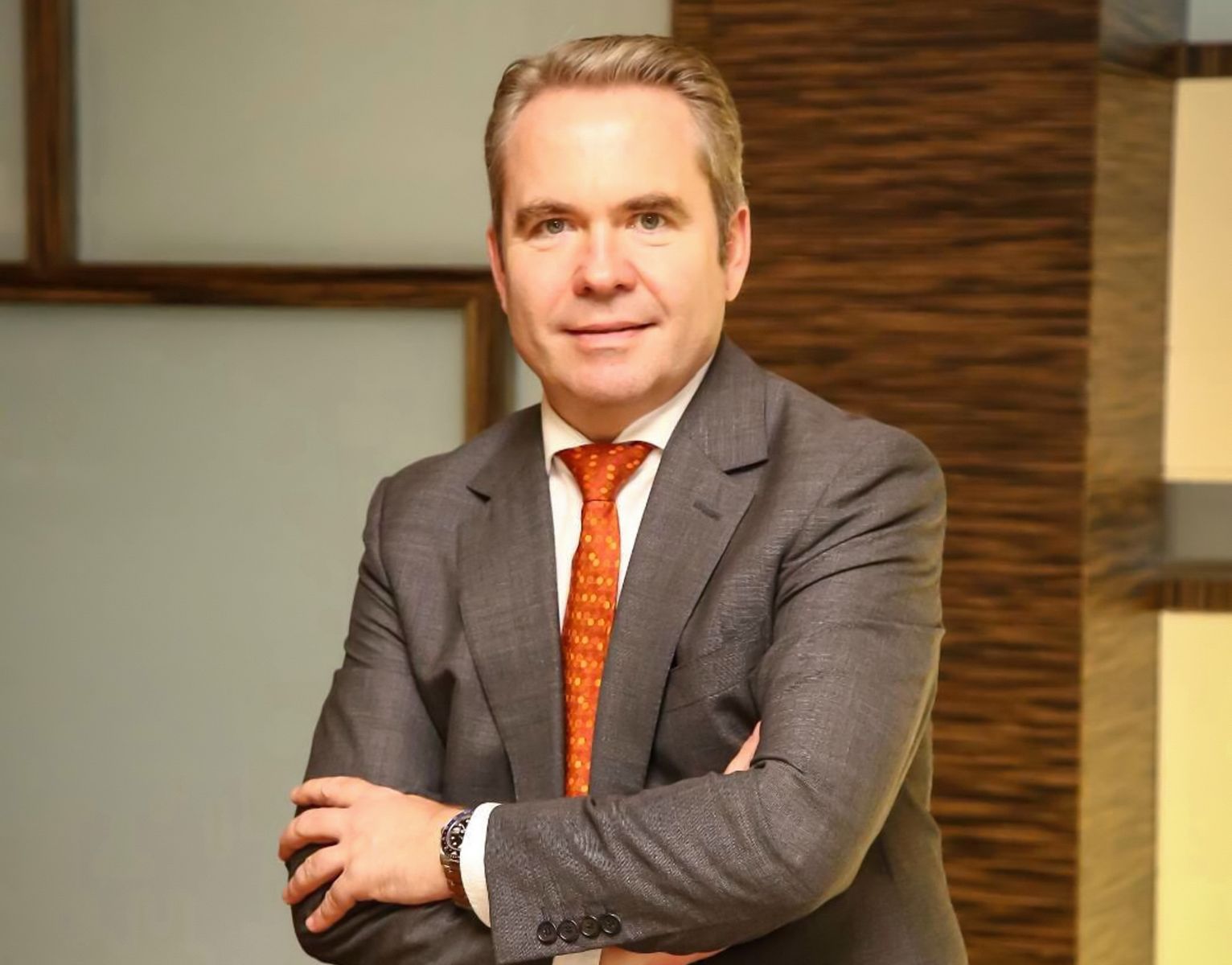 Stephan Heintz, the general manager of Pathumwan Princess Hotel, when asked how he has been coping, answered, "So far so good, in the sense that in every challenge lays an opportunity. However, this actual crisis has the potential to fundamentally change the structure of our hospitality industry, as many aspects of our operations have to follow new rules."
Stephan explained that as everything happened so suddenly, they had to react very quickly. They needed to analyze the current situation, cashflow projections and different scenarios so they could plan. "These were not easy decisions, especially how to handle the operational costs and payroll of all our employees while avoiding any redundancies and having no definite re-opening date."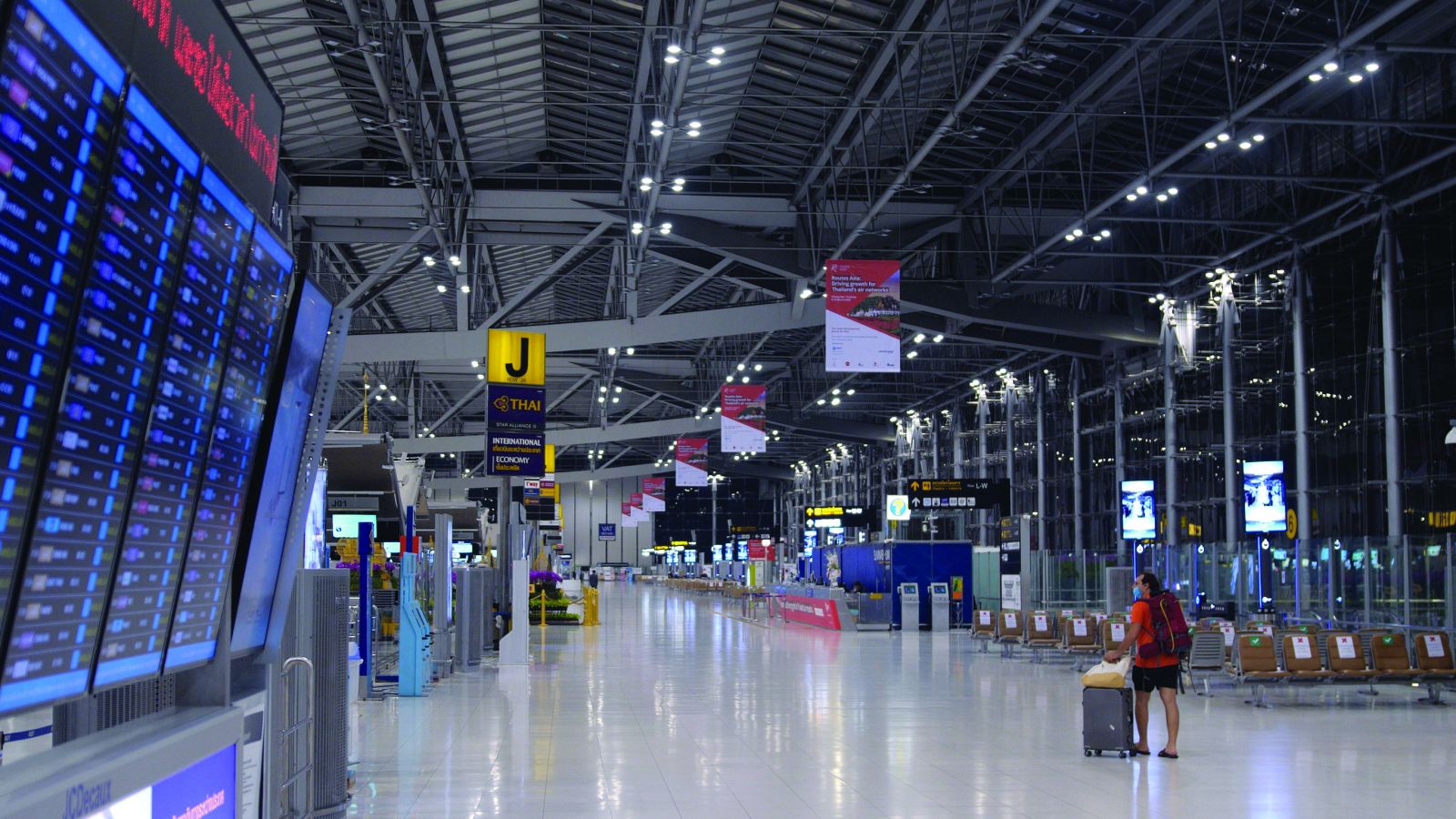 With the easing of restrictions, he said, "Strict hygiene standards will be atop the list - and likely the deciding factor in whether or not you will be returning to your preferred hotel. Guests will not expect any excuses, and well enforced new normal operational standards will be paramount…My prediction is that this will stay for some... Consumer's minds will be changed forever, and so will mine."
Stephan was very positive in his assessment for Thailand post Covid-19. "Thailand has a very good chance to be a leading country in the tourism world as it has been handling this pandemic and its aftermath well since the very beginning…I can foresee hotel lobbies getting "colder" with less warmth, with staff frequently circulating with disinfectant, and soon more touchless check-in apps will be in the market ,while we are already sourcing machines with ultraviolet light to sanitize used room keys, for example.
"Overall, tourism in Thailand has the potential to bounce back quite fast as the second best country in the region, recovering steadily and cautiously. On the other hand, we are all in this current situation together, and much depends on other world leaders and governments around the globe as well, how to control this pandemic and how to cooperate well among the various nations and continents."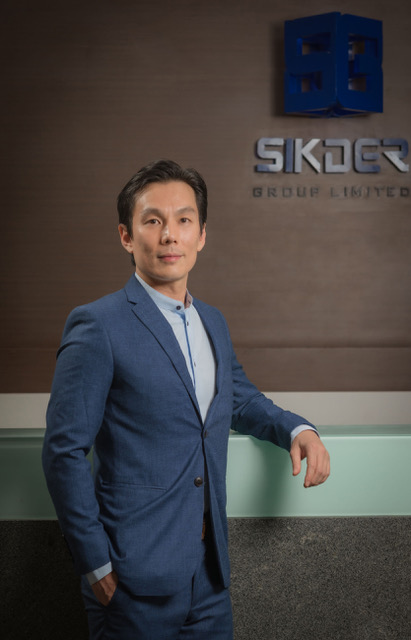 Dvit Theeravithayangkura, the director of Operations for Sikder Group Thailand, is responsible for the management of KOI Restaurant, The Club@KOI and US burger chain Carl's Junior. He began by explaining, "Our people are our asset and they are family - so we did not lay off anyone. We reduced operational costs in other areas. The Club@Koi is closed for now, in line with government policy, but our KOI restaurants have shifted to delivery service while Carl's Junior is operating as usual…We are coping well, we care for one another as a whole family and together, we will come out of this stronger."
"At the start of this pandemic, most corporate office teams worked from home. We reduced travel to a minimum. With the easing now, the work-from-home approach will still continue as we embrace the new normal. Meanwhile, we plan to enhance our online channels to encourage more takeaways and deliveries."
When asked how he envisioned the future of the food and beverage industry, Dvit was optimistic, "The new normal will not last long. Once the vaccine is found, our normal lifestyle will resume. We are all socially driven. We yearn for human interaction and bonding. So, social distancing will be short term. However, businesses need to adapt as the work-from-home trend will be a mainstay. Thus, we can expect continuous growth in the delivery sector. The preference will be to have it delivered."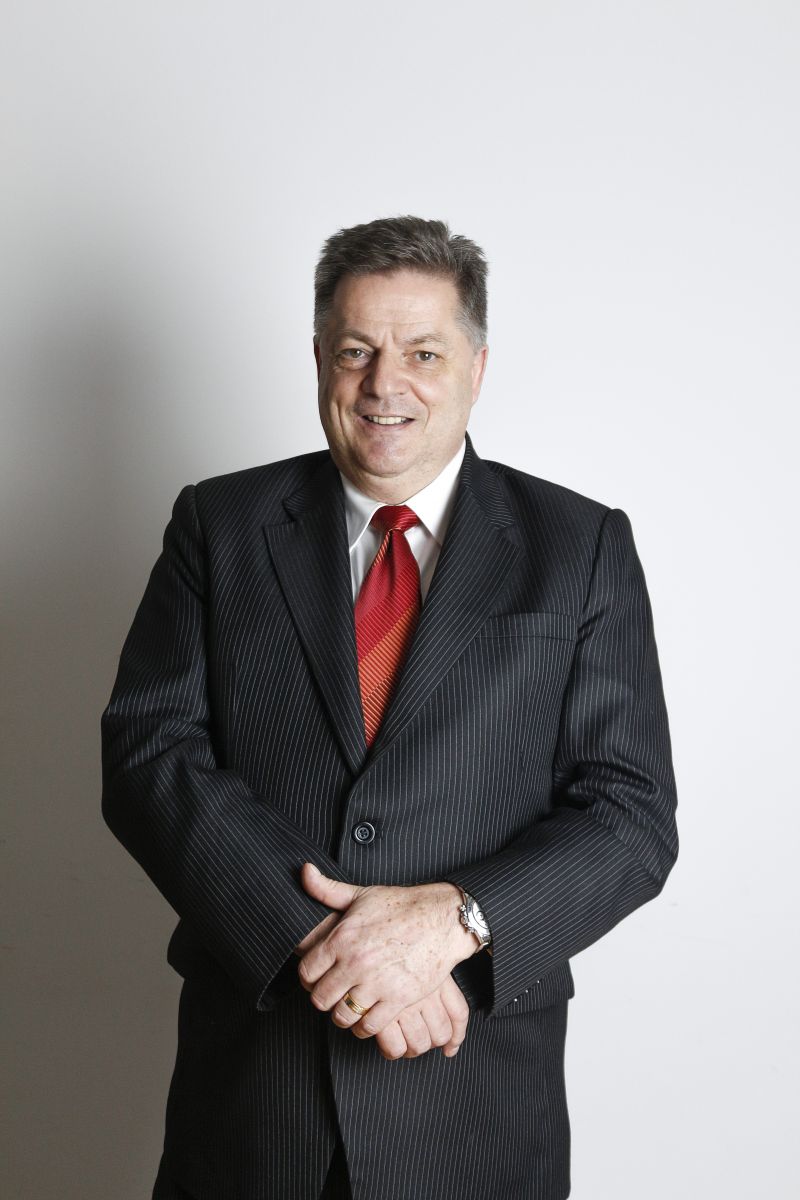 Linus A.E. Knobel is the managing director of Bangkok Air Catering (BAC), which is involved in airline, hospital and event catering as well as food production and restaurant management. He has been living and working in Thailand for 16 years.
With the shutdown and before domestic flights were resumed, Linus explained how BAC had been coping. "BAC [one of four businesses in our group] is an in-flight catering specialist. We operate at five different airports, and there's zero business at the moment. We've tried to respond with maximum flexibility – for example, by having employees work in other units. Professional development is always important to us, and our attitude has been to look for opportunities, despite the severity of the crisis. That's meant accelerating our program of reskilling and upskilling colleagues.
"Our food production concern, Gourmet Primo, and our Gourmet House group of restaurants have refocused their operations toward food delivery and take-out. We've enjoyed the challenge of providing fine cuisine at affordable prices to people who are self-isolating or working from home. We've also expanded our online platforms massively. And it's been a good time – well, let's say a sensible time – to review things like SOPs (Standard Operating Procedures)."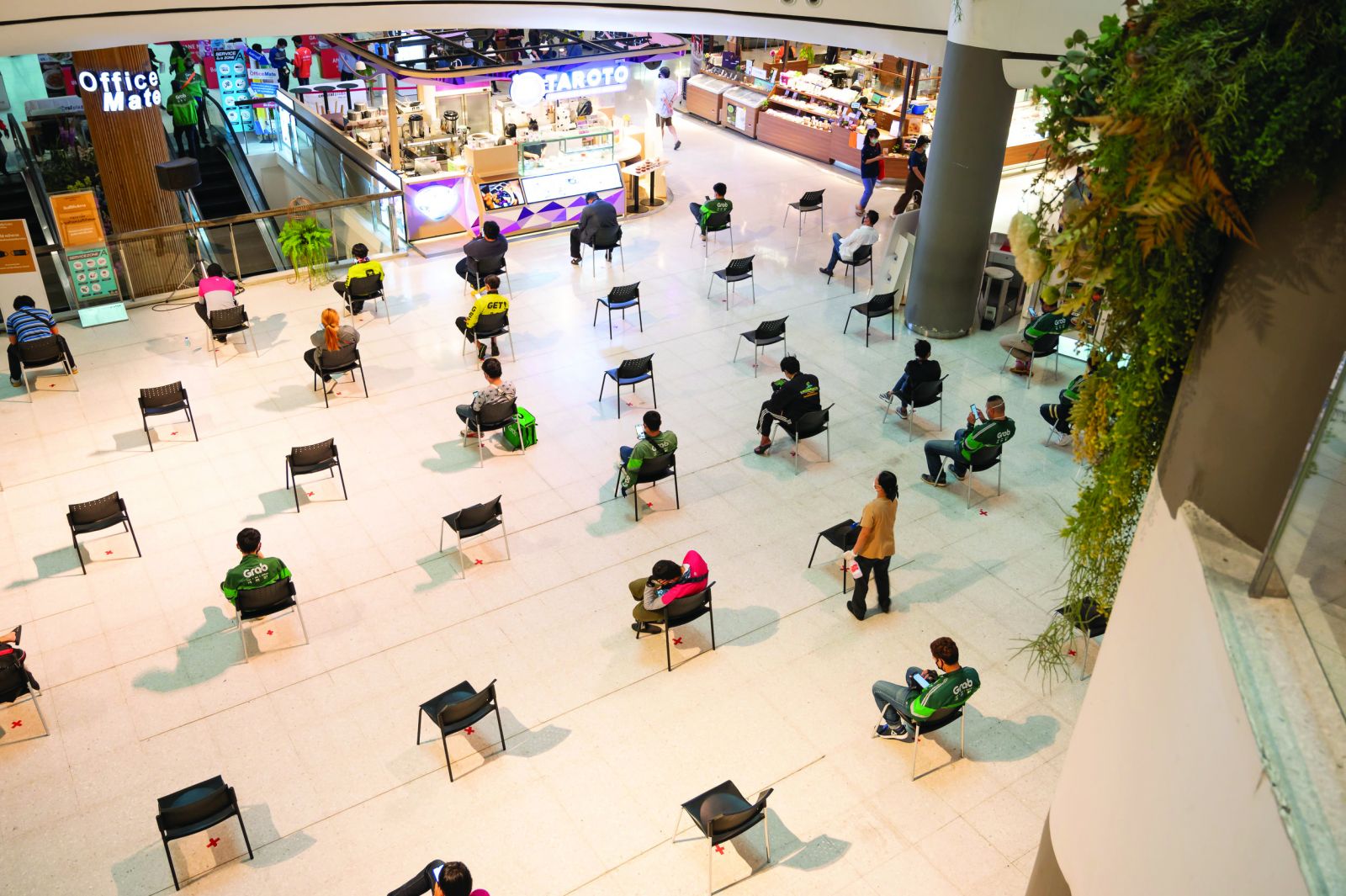 As restrictions have been eased, Linus explained, "We can only accommodate a limited number of people at our restaurants currently but, again, we've tried to be flexible. We reopened Al Saray Authentic Lebanese and Indian Cuisine on Silom at the beginning of May, then its sister restaurant at Bangkok Hospital on 16 May."
On 15 May, they also started serving authentic Thai cuisine at their newest restaurant, Ruen Noppago, following a soft opening for deliveries and take-out and, "It goes without saying that all the hygiene measures recommended by the Government are undertaken and implemented."
When it comes to plans for the future, Linus said, "Thailand has faced a number of crises, natural disasters, political upheavals and financial implosions…But the current issue just isn't the same, because it's global, and it's brought so much tourism to a halt. Over 20% of the Thai economy depends on tourism, and the figure is much higher in the case of our businesses – almost 90% in the case of Bangkok Air Catering. So we're shifting the emphasis of our strategy away from BAC as the lynchpin of our business. We're looking for new activities, especially value-added products for export, so that we can continue to attract customers from overseas in new ways."
Pawansa Kate Smith is a study abroad consultant and summer camp provider for Windsor Education Group. She explained that she had been working from home since 22 March using Skype and Line applications for communication. ICT devices such as iPads and Android phones were provided to staff so they could conduct one-on-one, team and corporate meetings. On a personal note, she has learned to depend on online shopping and food delivery.
Now, as restrictions have been lifted, Kate has returned to her office. "I will maintain self-protection by wearing a mask in public or busy areas. I provide alcohol gel for my staff, face shields for meetings and have made the Germs Cleaning Process my office standard, an important investment for a safe working environment. At the same time, we will conduct online meetings with external partners abroad."
Kate sees the hygienic behaviors we have been practicing, body temperature testing, social distancing, wearing masks and hand sanitizing as the new normal. She also noted that as we now depend more on take-outs and food deliveries, "One-time-use materials to avoid future disease must be developed to be environmentally friendly. And we can see that only two months of lockdown helped wildlife to return to nature. So, short term tourist places closure each year could be another policy enacted for sustainable tourism."
To conclude, Kate believes, "As my business is in education, I see this as a big opportunity as students and parents look for institutions abroad rather than keeping children in Thailand where they will sit at home watching a computer screen as the Thai government plans to apply Online Learning as a main teaching method in the future."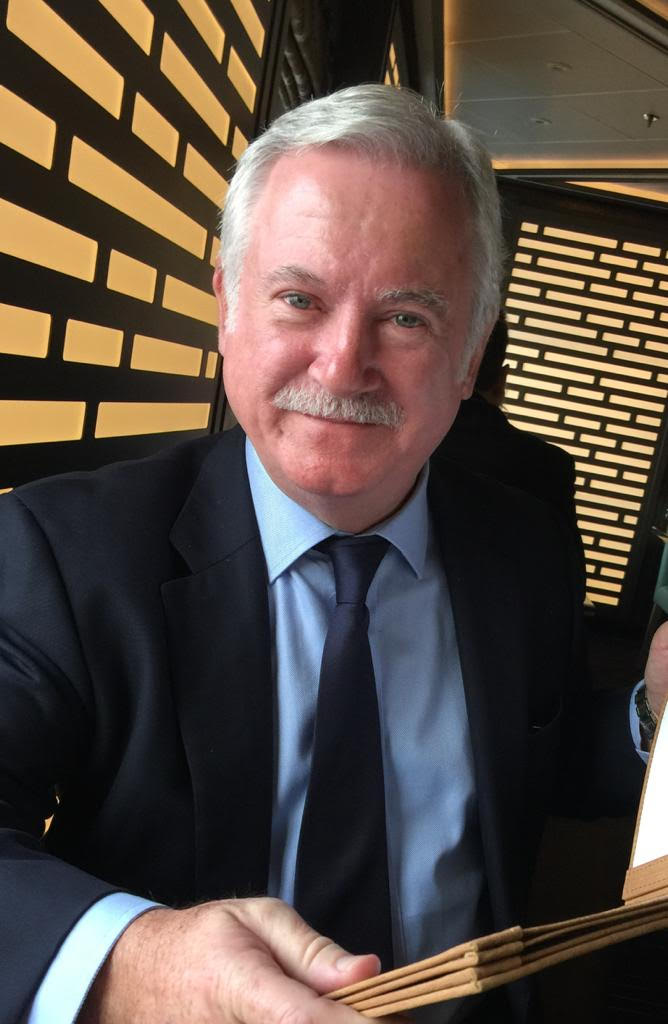 Gary Biesty is a lawyer at South Asia Law who has been living and residing in Thailand for 30 years. He began by saying, "I am very fortunate that I work in a sector (legal services) which allows me to work remotely. Although there has been some interruption in back office support which has to be conducted from the office, this has been minimal. Any of these small problems have been overcome by the wonderful commitment and flexibility of our team, who alternate visits to the office, thereby reducing personal risk, whilst maintaining overall efficiency."
He explained while his life has not been disrupted dramatically, "I have greatly missed personal interaction with my colleagues and clients and I hope this will resume very soon." He then goes on to say, "There will undoubtedly be one positive outcome from this crisis; that we all will realize that the need for travel and personal meetings, whilst desirable, is not essential."
When asked how he envisioned the future, Gary began by saying he felt agriculture would remain unaffected as Thai products are and will remain in great global demand. "Manufacturing, however, will inevitably be influenced by the global supply chain demand. Some sectors will recover far more quickly whilst others will lag behind. The recovery of tourism will depend entirely on the Government's attitude towards easing restrictions on visitor arrivals. In recent years, the Thai Hotel and Leisure sector has depended heavily on the Chinese market. This is the difficult dilemma which the Government must address ... certainly not an easy decision."

"One final thought: it is to Thailand's great credit that the country is not heavily indebted to foreign lenders. Thailand's recovery is therefore fortunately in the hands of the Thai people. In a recent survey by "The Economist" of Emerging Economies and their Relative Financial Strength, Thailand ranked seventh out of 66 countries…"
"Elite Plus Magazine" ( June / July 2020 Issue) Available***
- Where to get your own books:
At every branch of ***Asia book Stores***
or contacts Line: @eliteplusmagazine