Story by: Elite+ Editorial Team
This past 26th of March, Bangladesh celebrated the 50th anniversary of the country's independence after making the 101st anniversary of the birth of their founding father, Bangabandhu Sheikh Mujibur Rahman, on 17 March 2021. Bangabandhu, which is translated as "Friend of Bengal', is the honorific title bestowed on the architect of this independent nation. Also known as Mujib and Sheikh Mujib, the centennial of his birth celebrated from 17 March 2020 to 17 March 2021 was called the MUjib Year, and now the celebration has been extended to 16 December 2021.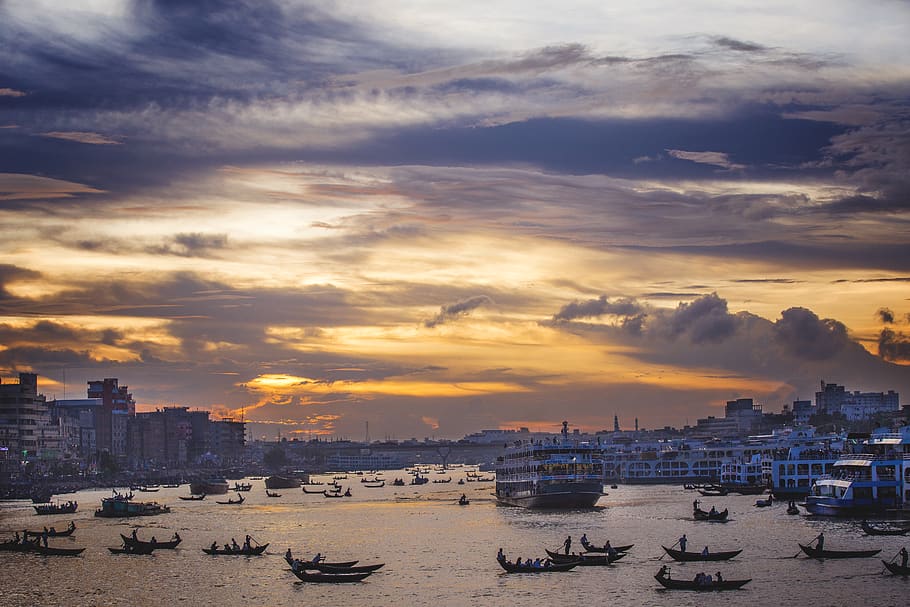 In Bangkok, the Golden Jubilee events were presided over by the new ambassador of Bangladesh to Thailand, HE Mohammed Abdul Hye, who is also his country's envoy to Cambodia. Because of the Covid-19 restrictions, the day began with a small but very auspicious ceremony with the ambassador raising the Bangladdesh national flag after which recorded video messages from the Bangladesh prime minister, Sheikh Hasina, and the prime minister of Cambodia, Hun Sen, were presented. The message of the felicitation given by Thai Prime MInister Prayut Chan-o-cha adrressed to the Bangladesh prime minister on the occasion of golden jubilee and birth centenary of Bangabandhu Sheikh Mujibur Rahman was then read out. After this, Ambassador Mohammed explained, "Because of the close relations between Bangladesh and Cambodia, Park Road in the Baridhara Diplomatic Zone in Dhaka, our capital, has been named after the late Cambodian King Norodom Sihanouk while in Phnom Penh, an avenue has been designated after Sheikh Mujib; its formal inauguration to be made very soon."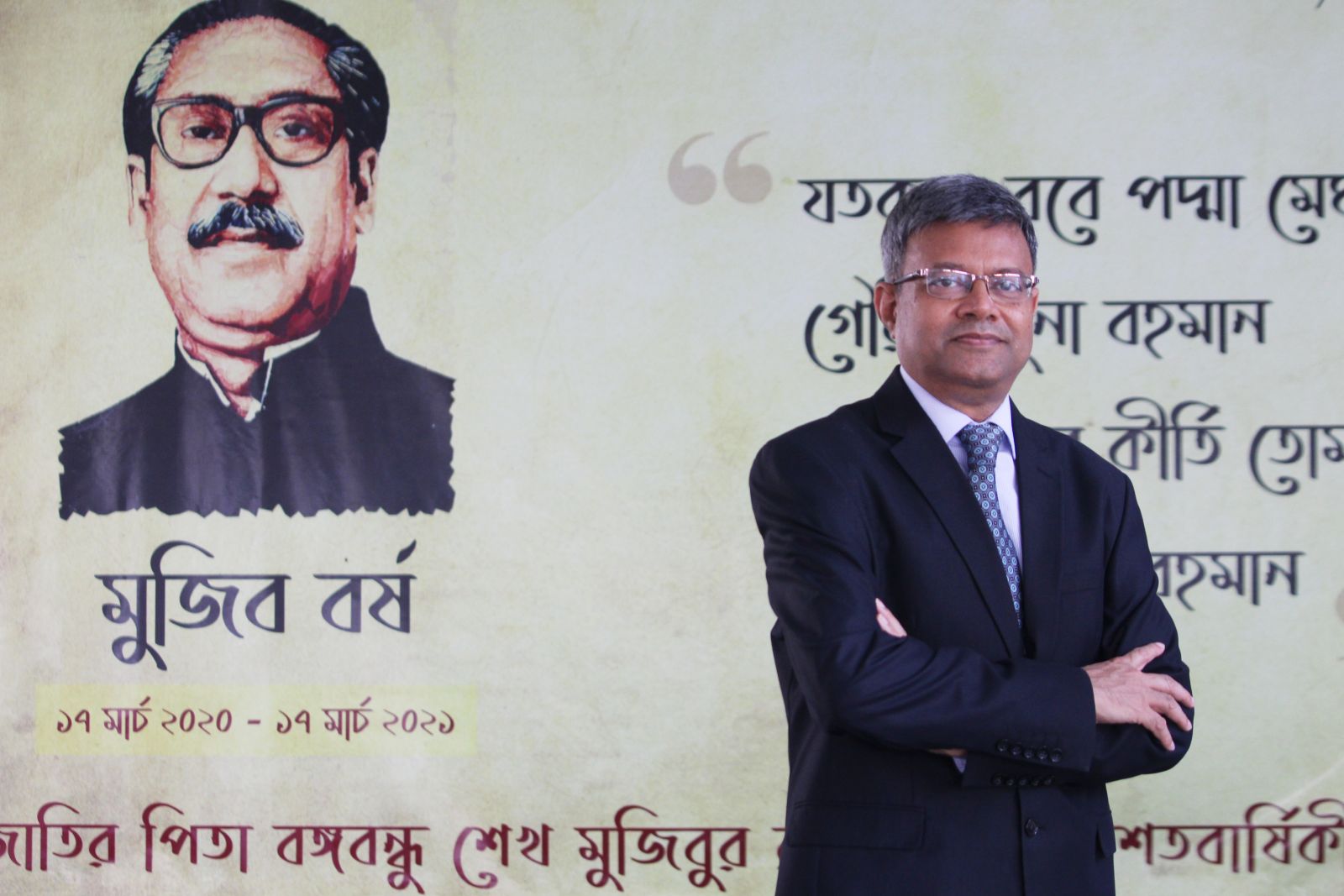 Later in the day, the embassy organised a discussion on Bangladesh history and the life of Sheikh Mujibur Rahman, which was streamed on Facebook, Facebook Live and Zoom for all those who wanted to attend and participate. Then, in the evening, a diplomatic reception was hosted at the Anantara Siam Hotel, but because of social distancing requirements, the guestlist was restricted to representatives of the Thai foreign ministry, foreign diplomatic corps and academics. A second reception was held at the Dusit Thani Pattaya for members of the Bangladeshi community who have settled in Pattaya as well as another reception in Bangkok for Bangladeshi residents as well as important Thai friends and acquaintances at Al-Meroz Hotel.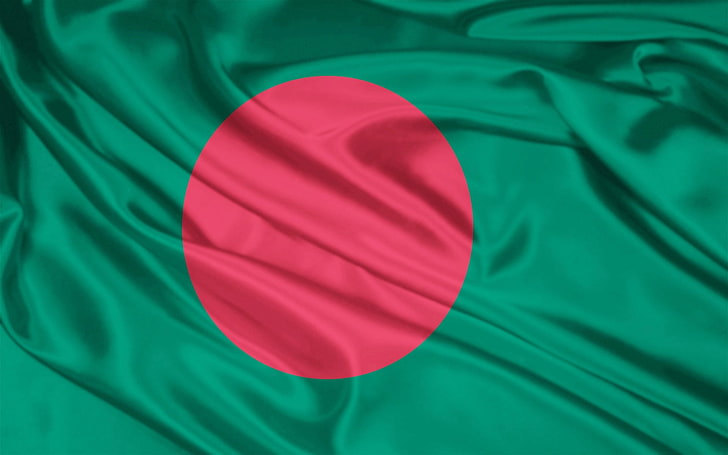 Further, to commemorate the occasion, the all important autobiography, The Unfinished Memoirs, by Sheikh Mujibur Rahman has been translated into Thai and will soon be published by the Institute of Asian Studies, Chulalongkorn University. The Ambassador described the book by saying, "The sojourn covers many of the important historical events beginning in the early 1940s when Sheikh Mujib became a student activist and joined the anti-British movement ensuring the rights of the Bengal people under the leadership of the Bengal Prime Minister Huseyn Shaheed Suhrawardy after 1947. He promoted the Bengali language and identity and then independence. He wrote it during his incarceration between 1967-1969 when he was a 'prisoner of the state' at the time Western Pakistan dominated Eastern Pakistan (today Bangladesh) that ultimately led to a genocidal massacre in the night of 25 March 1971, which was instantly followed by Bangabandhu Sheikh Mujibur Rahman declaring Bangladesh independence in the early hours of 26 March 1971."
Ambassador Mohammed, however, is not a new comer to Bangkok as from 2004 to 2007, he served as Deputy Chief of Mission, Minister, Counsellor and Deputy Permanent Representative to UNESCAP while posted to the Bangladesh embassy here as well as accredited to Cambodia, and since then he has continued to visit Bangkok during official events as well as when transiting between postings and home. He said, "You must understand, we consider Thailand as a close neighbour even though we don't have a border connecting us. Both Thais and Bangladeshis have many similarities in lifestyles, and we especially love a peaceful life. While the trade between our two countries is rather imbalanced with Bangladesh exports to Thailand valued at around USD one hundred million while Thai exports to us worth USD one billion."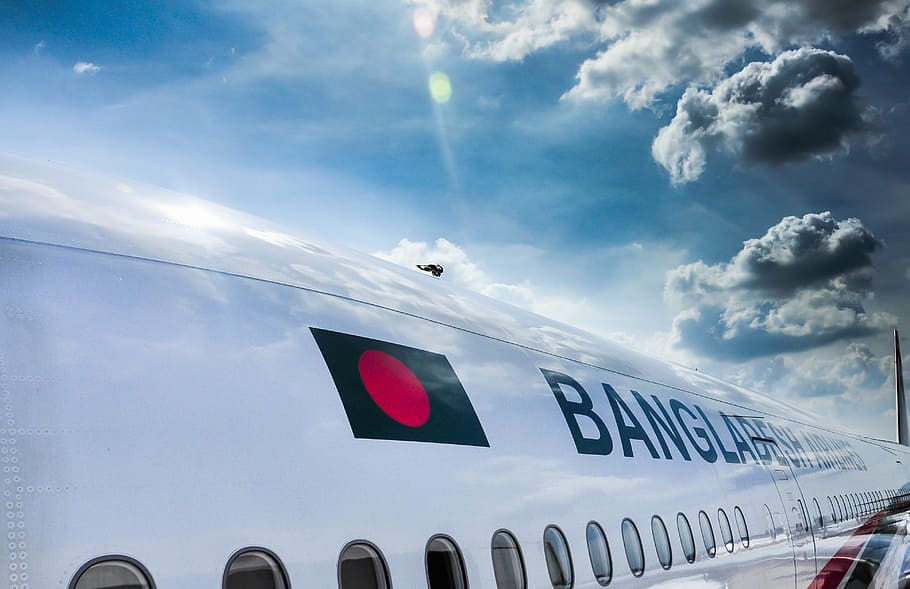 "We also appreciate how Thailand is contributing to our development. For example, you are providing the cement for the construction of the new mega metro rail system project in Dhaka. We are also getting many of the components produced here that we use in our value-added manufacturing. At times, we also import Thai rice, which is quite tasty as well as Thai fruit and flowers the are very popular among the Bangladesh people. Thai agro giant CP group and Siam Cement group have made investments in Bangladesh. When considering all, Bangladesh is now Thailand's third largest trading partner in South Asia while Thailand is our third largest trading partner in Southeast Asia."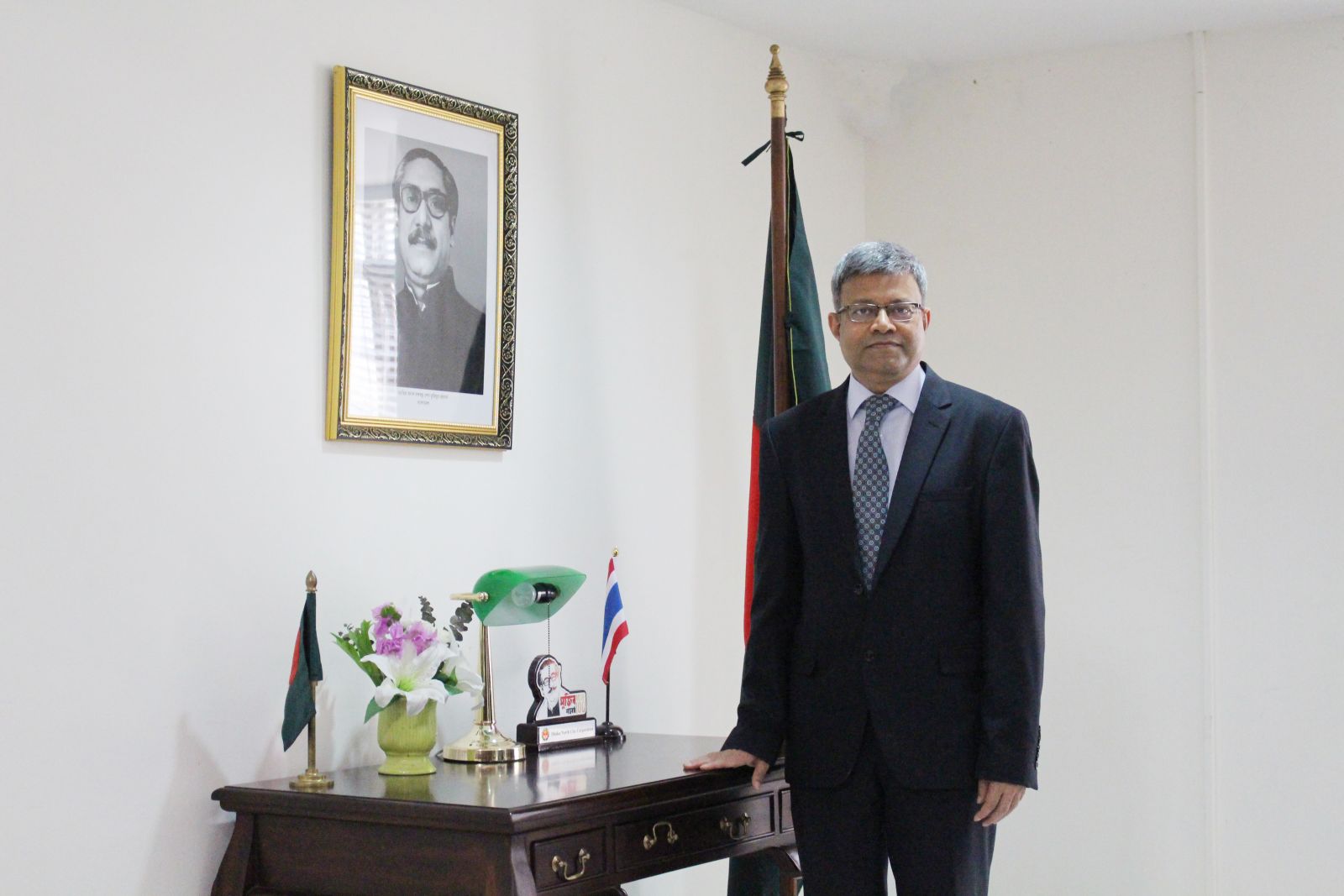 The Ambassador went on to say, "Thailand was one of the first countries to formally recognize Bangladesh's independence on 5 October 1972. One must understand that when East and West Pakistan were formed, the two were and remain quite different with our separation by over 1000 miles of Indian territory. The people of east and west are of different ethnicity. The people in Pakistan, in the west, are mostly Punjabi, Sindhi, Pathan as well as other ethnic groups while in the east they areBengali. So, our culture and languages are different. In Bangladesh, the majority of people are Bengali, which is the language we speak. Our country is also tropical and mainly flat, alluvial plain, which has an effect on our diet and lifestyle. However, while different, we are today quite friendly and supportive to each other for peace in South Asia."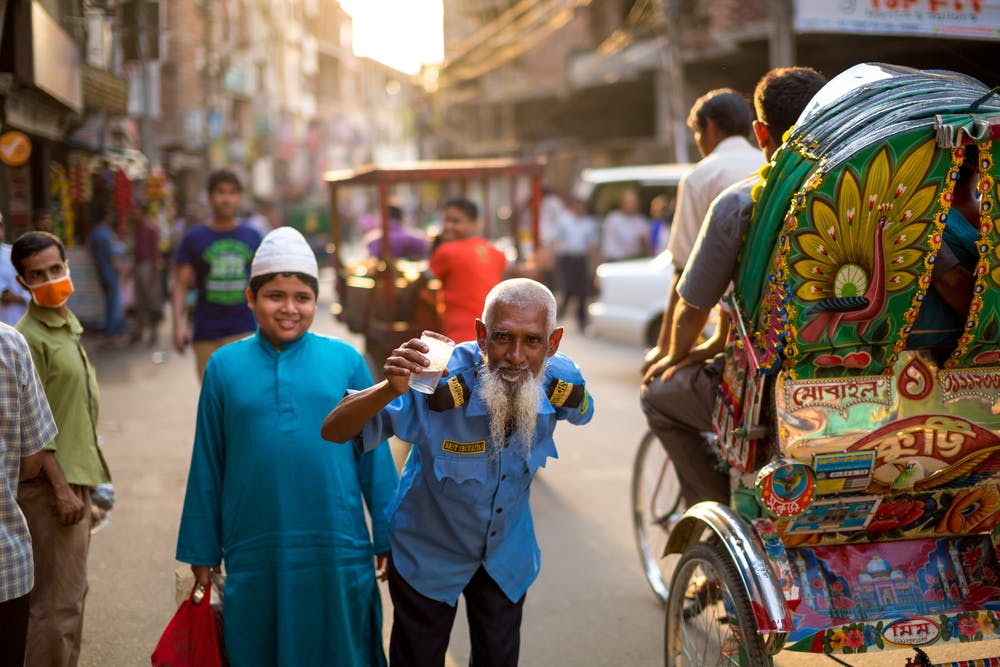 The Thai monarchy has also played an important role in building strong bilateral relations between Bangladesh and Thailand. The late King Bhumibol Adulyadej visited erstwhile East Pakistan, now Bangladesh, in 1962. HM King Maha Vajiralongkorn, as the Crown Prince of Thailand, visited Bangladesh on two occasions. HRH Princes Maha Chakri Sirindhorn then made three visits to Bangladesh in December 2010, February 2011 and most recently in May 2018. In that same year, to contribute to the educational development of Thailand and the region, the Bangladesh government began funding the "Bangabandhu Chair" on Sustainable Energy at one of Thailand's premier institutes of higher learning, AIT, the Asian Institute of Technology. Meanwhile, Bangladeshi students are enrolled at Thammasat University, Chiang Mai University and other universities in the country, and we also welcome Thai students to Bangladesh.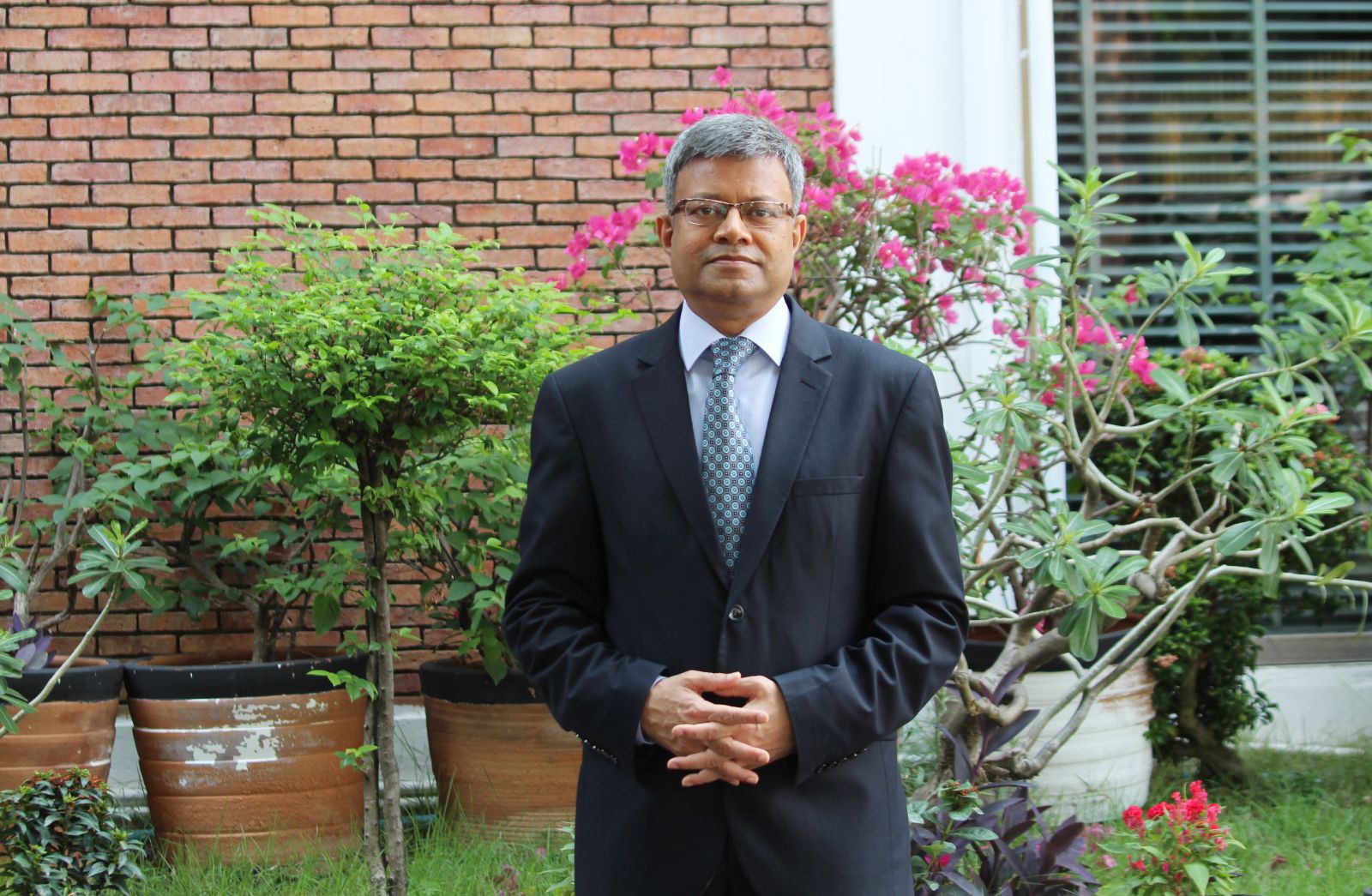 The political relationship between the two countries' leaders is an example of good neighbourly understanding. Prime Minister Prayut Chan-o-cha sent a message of felicitation to our honourable Prime Minister Sheikh Hasina on the occasion of the Golden Jubilee of Bangladesh Independence and centenary celebration of the birth of Bangabandhu Sheikh Mujibur Rahman. In a rare instance, the Bangladesh prime minister then responded in a personal letter to PM Prayut Chan-o-cha expressing her commitment to expanding Thai-Bangladesh relations with a focus on realizing the dream of Sheikh Mujib - Sonar Bangla "The Golden Bengal". To support this, Thai enterprises and investors are taking more interest in the Bangladesh economy.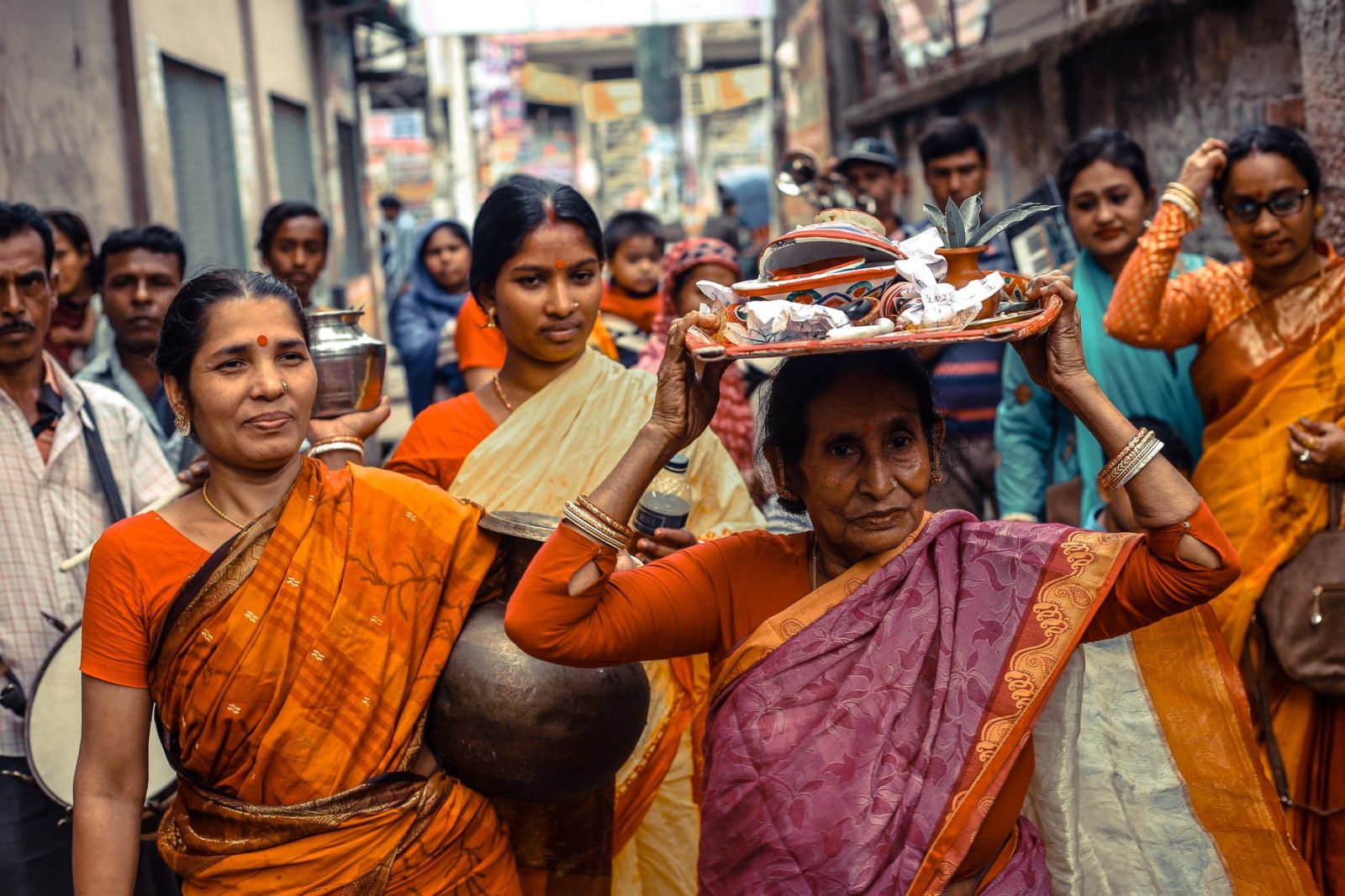 To conclude, HE Ambassador Mohammed Abdul Hye said, "Bangladesh has much to celebrate on our Golden Jubilee of Independence. In February of this year, we fulfilled the three criteria to be upgraded to be considered a developing country. The UN has also recommended that Bangladesh be raised again in status by 2026, and these are just two of the many more visible progresses in social and economic fields demonstrating our advancements. The Government, imbued with Bangabandhu's dream of a 'Sonar Bangla', has been relentlessly working to implement Vision-2021, followed by Vision-2041 and Delta Plan 2100. The vision of our Father of the Nation, Bangabandhu Sheikh Mujibur Rahman, is becoming more of a reality day by day under the able leadership of his daughter, Prime Minister Sheikh Hasina."
________________________________
"Elite Plus Magazine" ( No. 42 - April/ May 2021 Issue)
***Available @Asia book Stores***