This is the fifth and last of a series of articles written by Communication Management students of the Faculty of Communication Arts, Chulalongkorn University, this one by Chitpavin Tongprasroeth, Jirapart Limaksorn, Maya Piyapan, Monnut Boonto and Pornrapatsiri Akarathanasirichot, on university efforts to contribute to community sustainable development and environmental protection.
Bangkok - In Kudeejeen, people of three religions harmoniously live together in close quarters, Buddhists, Christians and Muslims. It is a diverse community with many cuisines. Chulalongkorn University's Students In Free Enterprise (SIFE) club became involved helping several projects two years ago and learned quite a bit themselves along the way. The activities are divided into four main focuses: a community tour, a Muu Kradat paper pig making workshop, an indigo dye workshop and a cooking workshop.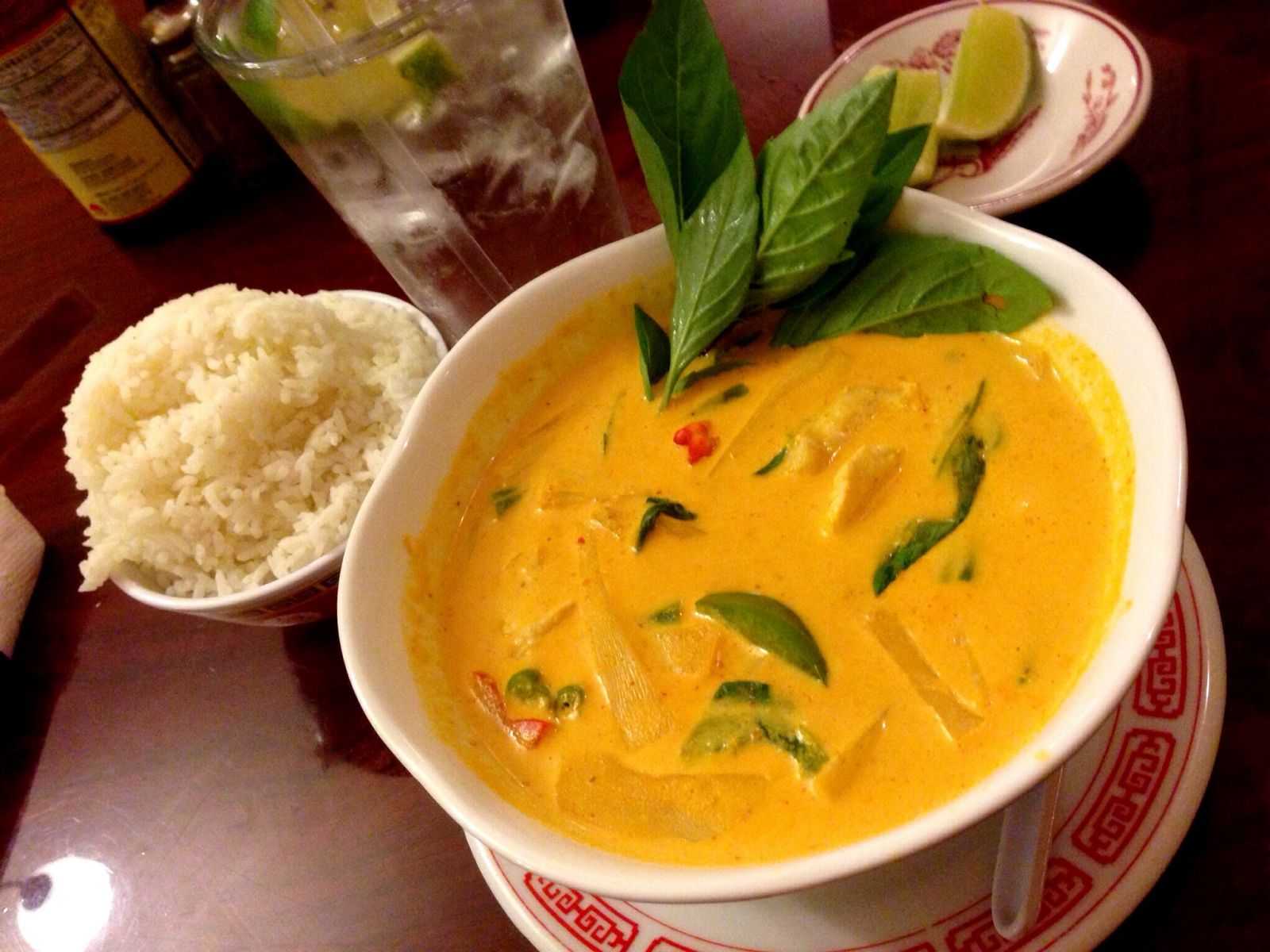 The cooking workshop - When we visited, the cooking workshop started with the chef introducing the dish of the day. "Today I will teach you how to cook my favorite local dish, coconut chicken curry," he said, after which he divided us into three manageable size groups of four students.
Then, he started to prepare herbs and blend them with coconut milk and asked for student volunteers who wanted to cook. Everyone chanted: "Me, me, me!". Next, we waited what felt like a very long time for the pots to heat the coconut milk before we realized they were not plugged in. Everyone laughed uproariously at our mistake, especially Mamadou, an exchange student from Switzerland, who had stared intensely while waiting for the coconut milk to boil.
With the power now on, the coconut milk bubbled and separated into layers of fat and milk. The chef added minced chicken. Winnie, an exchange student from Taiwan, finished first, so walked around tasting the other groups' curry. "Tastier!", she laughed after testing one pot. "We suck at cooking," she added.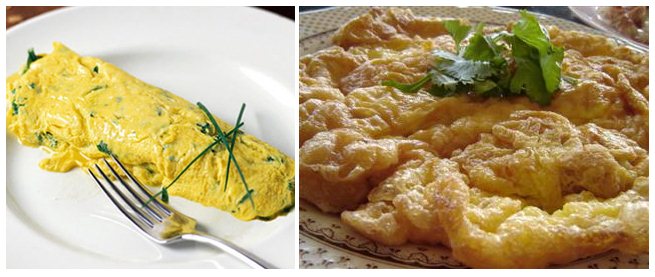 SIFE has a purpose - "SIFE's goal is to improve the community well-being by educating residents to utilize their culture as a selling point," said Vorrawat Srikongmak, SIFE vice president. "We also get to learn more about their culture as well." Mamadou was very energetic and said he enjoyed how people worked together in the workshop. "It is not difficult because everybody helps each other and it is very nice," he said. He added the only dish he cooks back home is an omelette.
Winnie was all smiles. She said the basics of the workshop were not very difficult but making sure to get the right flavour is the crucial part. She added that she sometimes cooked back home in Taiwan, but not at all during her exchange time in Thailand. She also found learning the history of the food was quite interesting.
"Before it (the workshop) began, uncle told us a little bit of history of this neighbourhood. So, I got to know this dish is a mixture of Portuguese and Thai. It's cool," she said, adding Taiwan does not have many curry dishes and it tastes like chilli sauce, which she loves.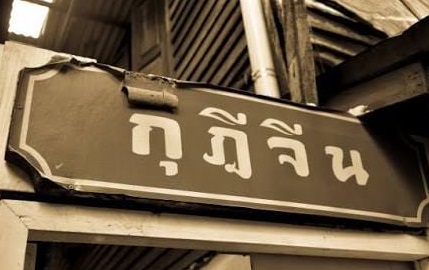 The Kudeejeen Community - Visitors to Kudeejeen can feel like they have travelled back in time to a classic way of life. Located next to the Chao Phraya River in Thonburi district, it is full of historic and beautiful buildings as well as has a good relationship between people from different races, religions and cultures that serves as an example to us all. Portuguese settled the community during the reign of King Taksin more than 200 years ago, and the community now also includes descendants of settlers from China, India and Europe.
The workshop took place right behind the Santa Cruz Church, a Kudeejeen landmark. The Kudeejeen community has kept its uniqueness of the peacefulness between the Buddhists, Christians and Muslims, as well as its rich Thai culture mixed with that of the Chinese merchants.
Kudeejeen is a fine example of the unique "Unseen" Thailand still to be discovered. It is a distinctive community with highly concentrated cultural identities. It offers exceptional sightseeing and workshops organized by SIFE. Our visit was filled with laughter, joy and excitement. Although it was a sweltering summer day, everyone agreed it was definitely a memorable one.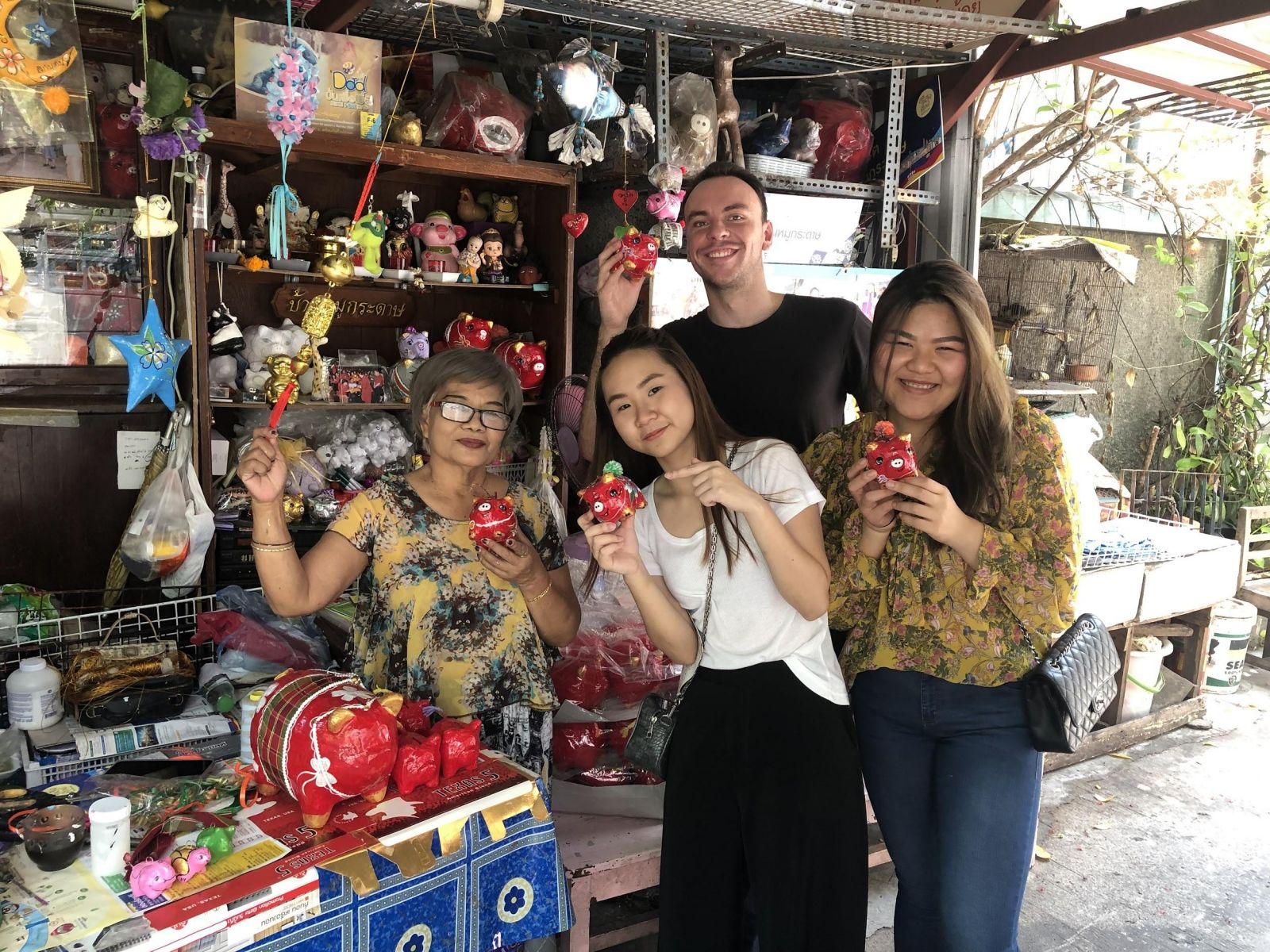 Pullout quote: "SIFE's goal is to improve the community well-being by educating them to utilize their culture as a selling point. We also get to learn more about their culture as well." SIFE Vice President Vorrawat Srikongmak