Asalha Puja & Khao Phansa
The start of the Buddhist Rainy Season Retreat
By: Nulacha Sutthinonthagul
On the full moon of the 8th lunar month, usually in mid July, Buddhists will celebrate Asalha Puja, or Dharma Day, which falls the day before the start of the Buddhist Rainy Season Retreat, known in Thai as Khao Phansa. This year, these two holy days are on the 16th and 17th of July.
Asalha Puja celebrates the Lord Buddha giving his first sermon and accepting his first devotee as a monk.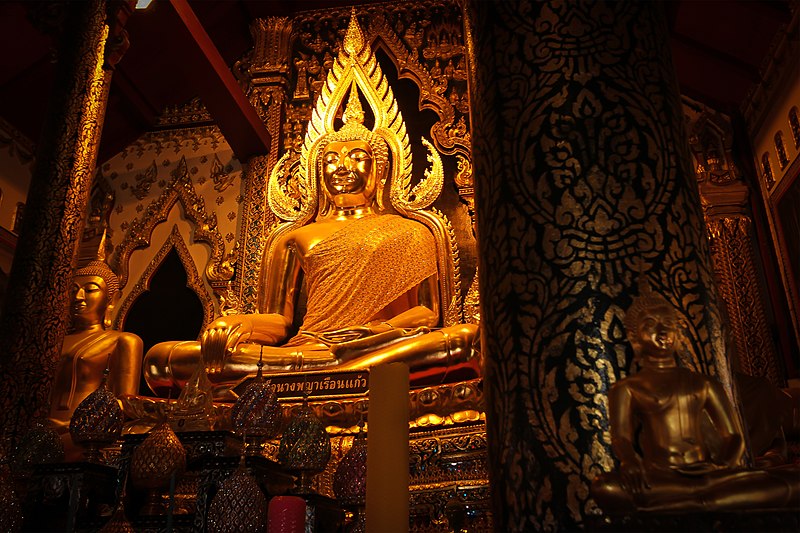 In his sermon, the Lord Buddha taught about 'The Middle Path", which means remaining neutral and unbiased.
It actually comprises two paths, the Middle Path of Dependent Origination and the Noble Eightfold Path,
that explain how and why people behave the way they do and how to uplift oneself and attain enlightenment respectively.
Some have said these teachings are reflected in a quote from the Disney movie, 'The Lion King' – hakuna matata", which means to follow a spiritual life and avoid extreme actions
to find a sense of calmness. Similarly, Buddhists are taught to do good and practice meditation to purify one's mind to attain inner wisdom and peace.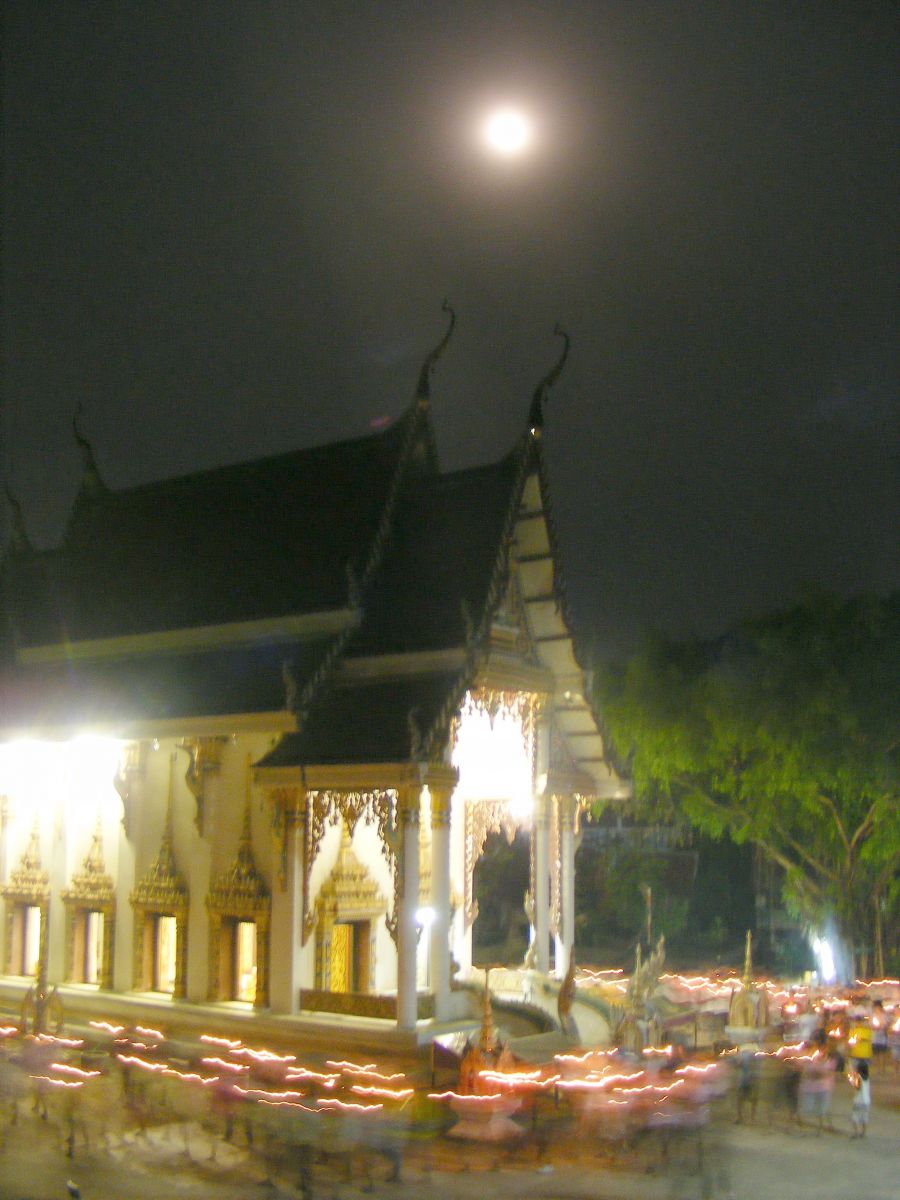 Thai Buddhists believe in karma and earning merit to reincarnate in a higher state. In the past, men at the age of 20 would ordain as a monk for one Rainy Season Retreat, also referred to as Buddhist Lent as they give up their worldly life for approximately three months. Now, though, this tradition is not so rigorously followed and men, if they do ordain, may just don the robes for just three days to a couple of weeks, but not during Buddhist Lent, as they are not allowed to defrock until Ork Phansa, the last day of the Buddhist Rainy Season Retreat. If the man is not yet married the merit earned from this act will go to his mother, but if he has tied the knot, his wife will be the beneficiary.
During this period, monks are required to return to the temple where they ordained, and they are not supposed to be outside their monastery after sunset except for special circumstances.
Another tradition many Thai Buddhists still follow is to make offerings of candles as they believe a candle symbolizes the light that can brighten the future as well as make it easier for the monks after dark, as in the past, they had no electricity like today. These candles are called "Thian Phansa", i.e., Buddhist Lent candles.
In some towns and villages, the Thian Phansa offering has evolved into a major celebration, like the Ubon Ratchathani Candle Festival, famous for processions of elaborate floats with wax sculptures and candles made by and representing congregants of local temples.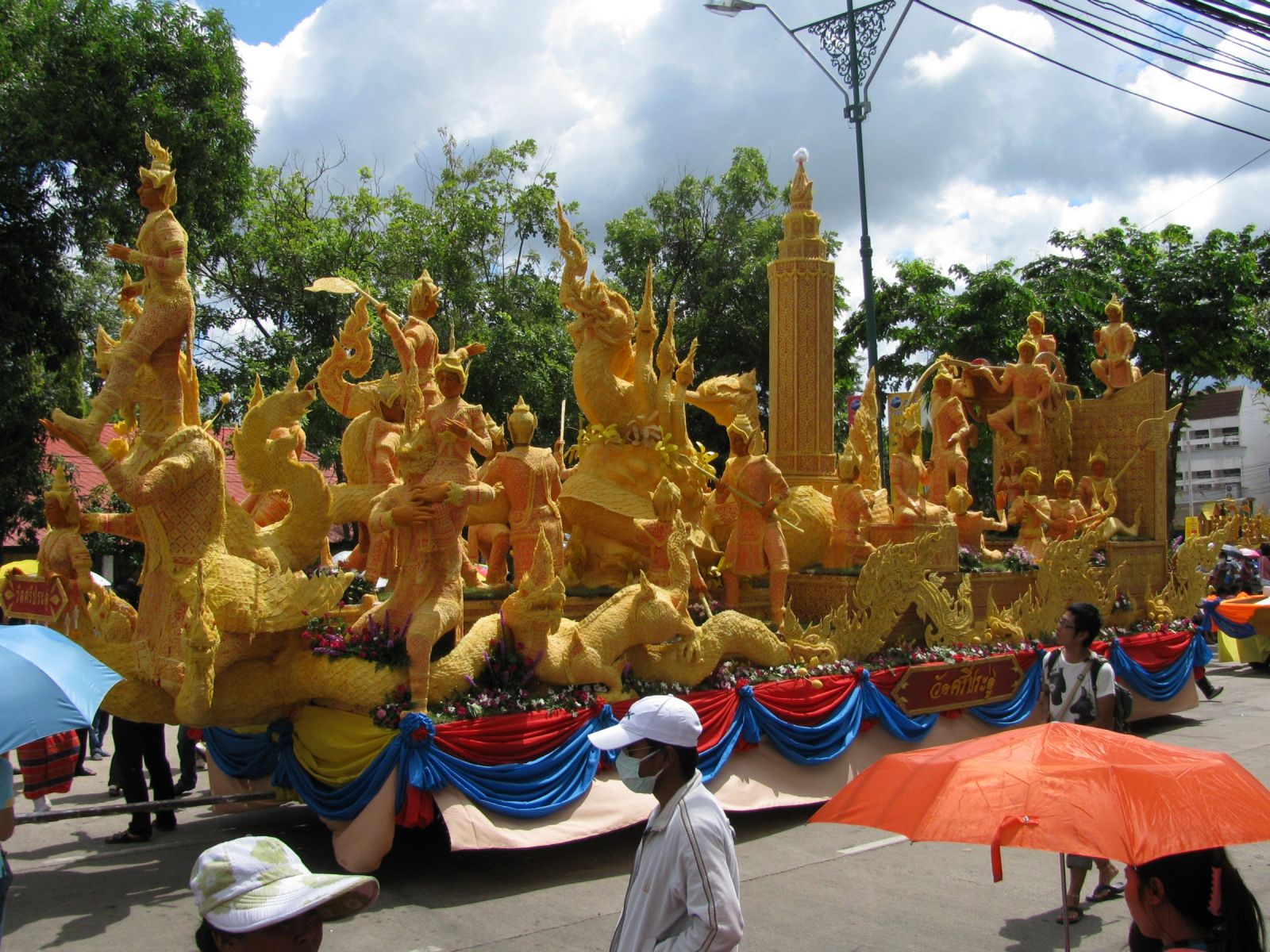 Wherever you happen to be in Thailand, you will probably be able to find some form of local rite, ritual or celebration to join.