By: Chris Taylor
For the second time in five years, the streets of Hong Kong have been convulsed by chaos, with police in riot gear and protesters – the latter, on 17 June, numbering as many as 2 million – taking the place of shoppers and suited financiers. On 21 July, Hong Kong's triads (organized criminals) entered the mix, indiscriminately beating Hong Kong citizens at a subway station and at a mall, hospitalizing 45 people.
Hong Kong occupies a special place in Asia – a former British colony renowned for glitzy commerce and high finance, an international semi-autonomous corner of China that prides itself on holding to international legal norms and being one of the safest cities in the world.
It also, by most measures, usually lands a spot in the top five financial centres of the world.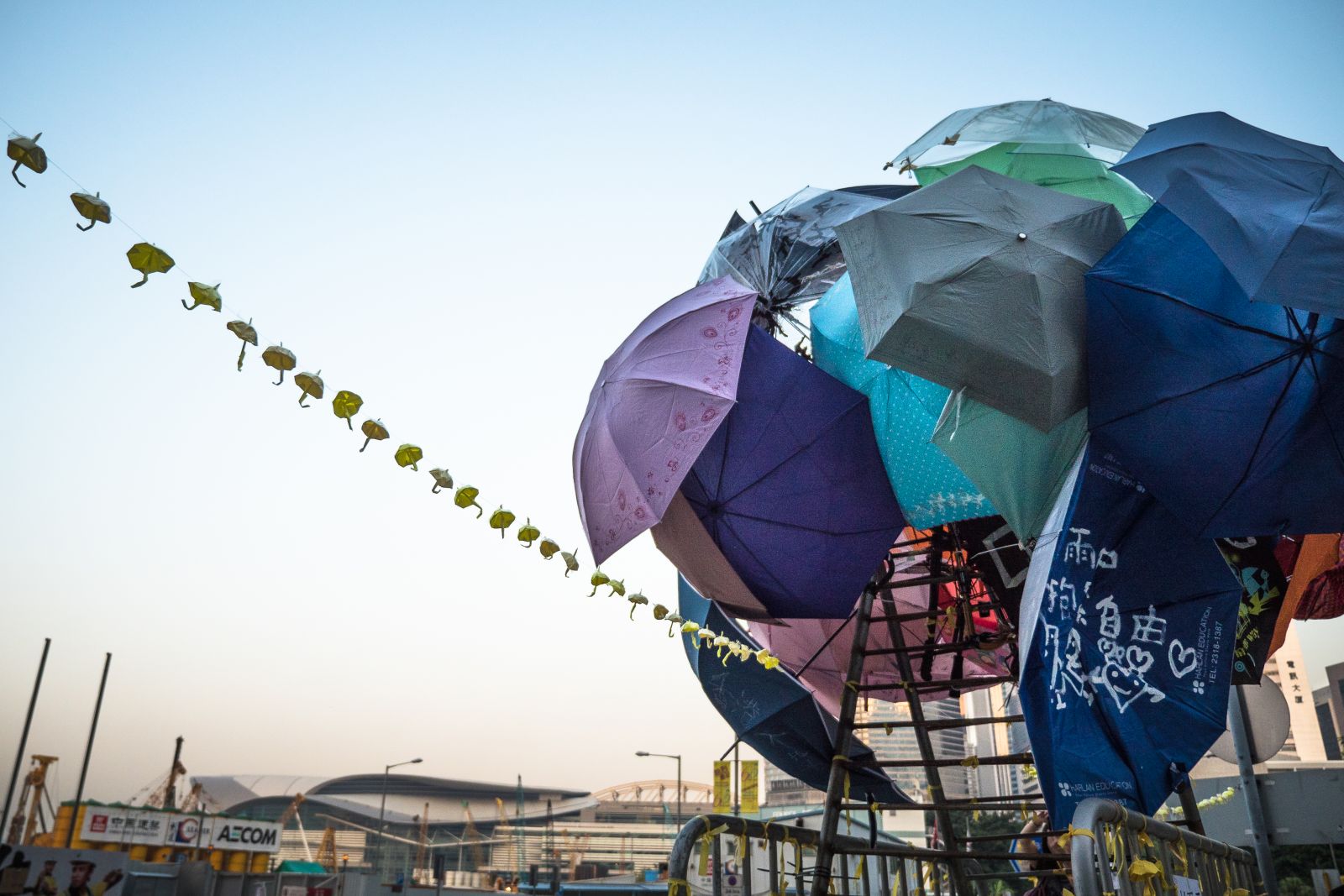 "Hong Kong is an international financial centre that attracts many foreigners for various reasons including a low tax rate, geographic location, stable government and more, which have made Hong Kong a favourable place to many foreigners," reports Morgan McKinley, a global recruitment consultancy.
An average of 60 million tourists – including Chinese, who are not tallied in tourist-arrival lists as international visitors – visit the so-called Special Autonomous Region every year. That's nearly twice as many visitors as Thailand receives annually and Hong Kong has a population of just 7.4 million people compared to Thailand's 69 million.
A special administrative region – the other is Macau – Hong Kong's freedoms are protected by the Basic Law, the outcome of a Joint Declaration signed between the Chinese and British governments in December 1984. The Joint Declaration, under the principle of "One Country, Two Systems", stipulates, among other things, that the Hong Kong Special Administrative Region (HKSAR)'s capitalist system and life-style will remain intact for 50 years.
It came into effect on 1 July 1 1997 when Britain handed Hong Kong over to the Beijing government.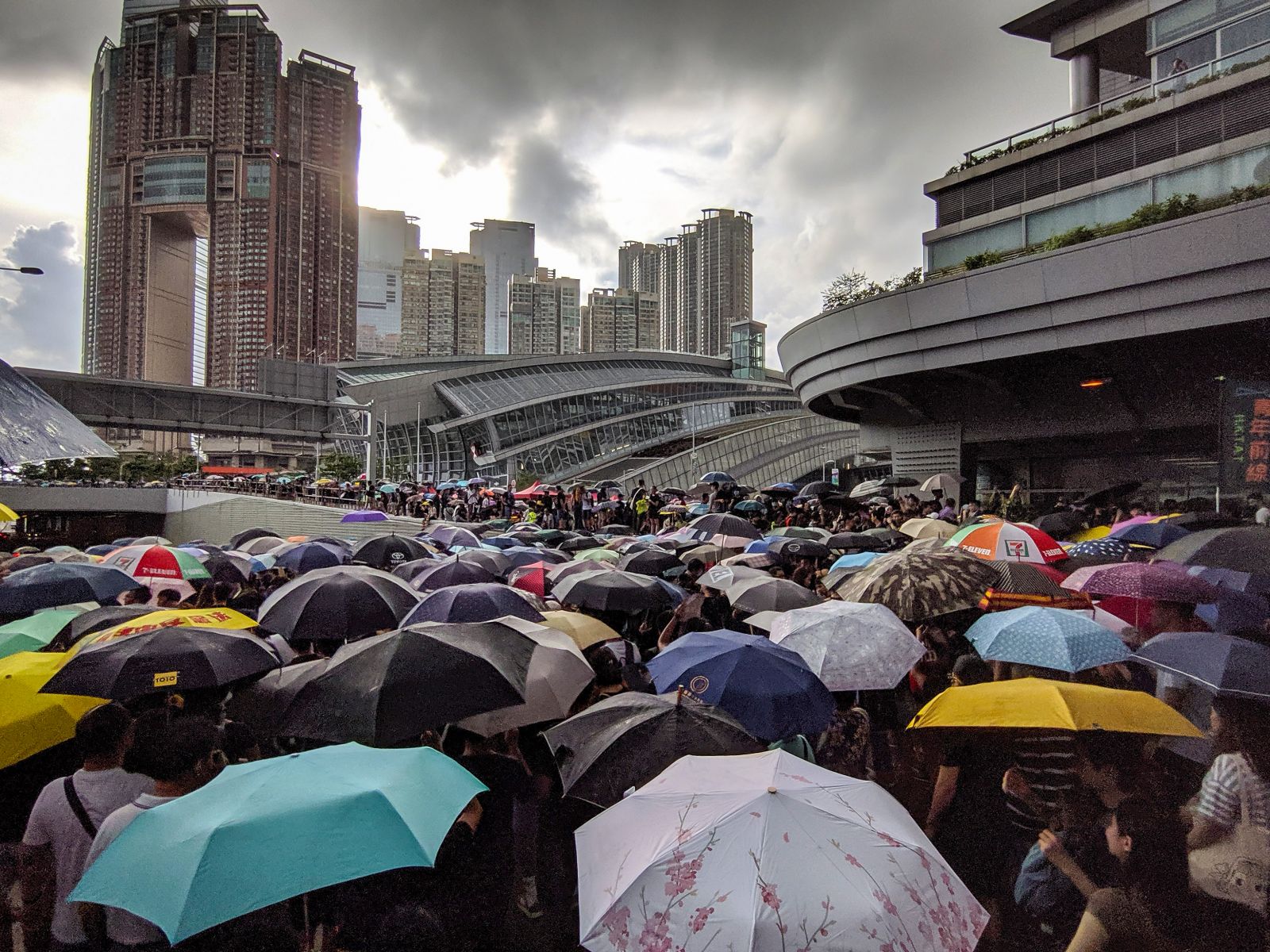 Safe haven in rebellion
Suspicions that Beijing would not stick to its side of the deal have long swirled in Hong Kong, and locals have migrated from the city in waves, with Canada leading the pack in terms of émigré destinations. The 2014 Occupy Movement – also known as the Umbrella Movement – which paralyzed the city for 79 days in support of universal suffrage, or a fairer representative voting system (just 40 of Hong Kong's 70 government seats are subject to popular vote) – led to a minor bump in emigration. It is likely that the current protests will do the same.
Hong Kong, after all, is increasingly becoming less a rule-of-law safe haven than a city/region racked by hunger strikes, clashes with police, mass protests, strikes and a proliferating number of so-called Lennon walls, collective artistic mosaics of support for, broadly, greater autonomy from China.
Although the protests began peacefully, they have increasingly been marked by outbursts of violence. By late July, police barricades were greeting heaving crowds with fusillades of teargas and baton-wielding charges. The police and government maintain the protesters are "rioters".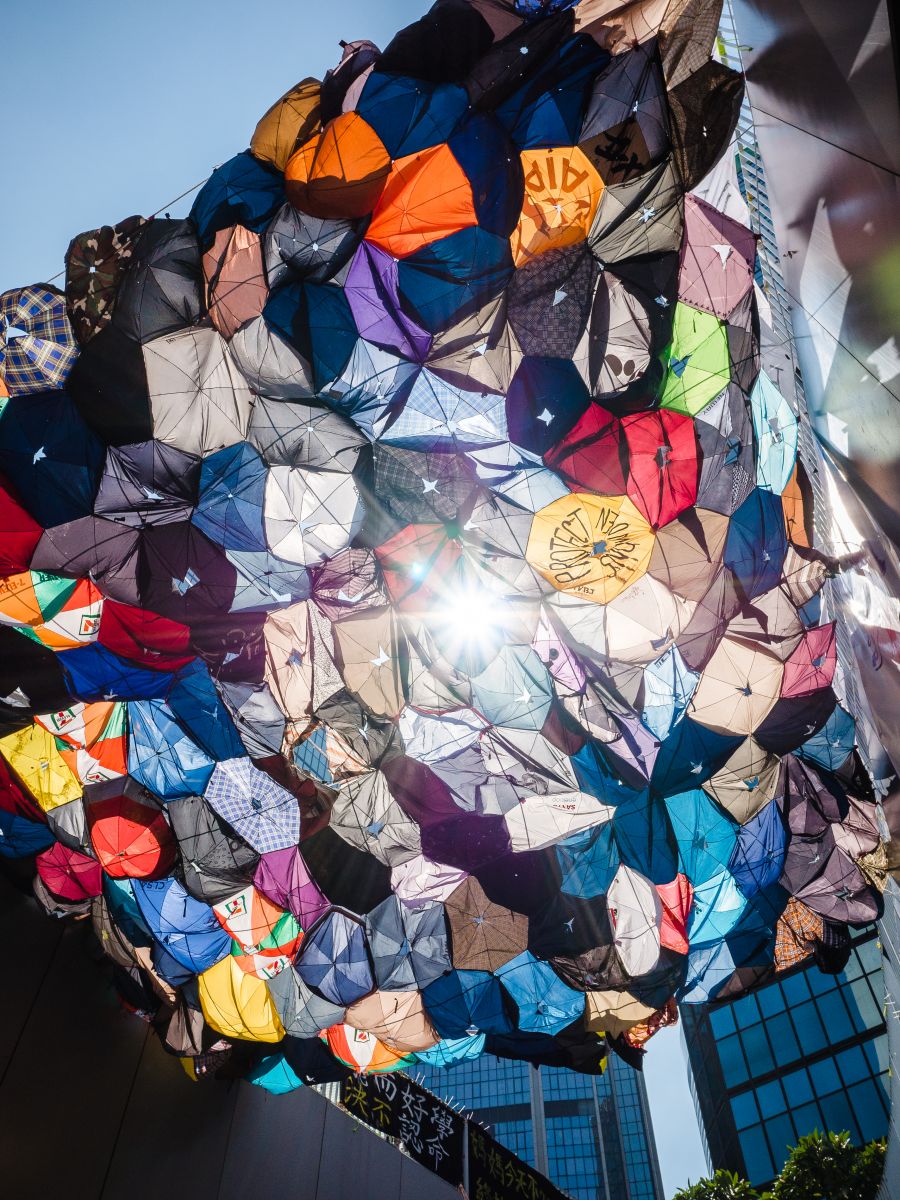 In short, a formerly pragmatic business hub is transforming into – if not a furnace of revolt – at the very least, a place haunted by uncertainty, as the ongoing protests show little sign of abating and the government, which takes its marching orders from Beijing, is in no place to step down.
An unprecedented press conference held by Beijing's liaison office in Hong Kong on 29 July offered little more than support to the beleaguered local government, praise local police, support the "One Country, Two Systems model" and decry "foreign interference".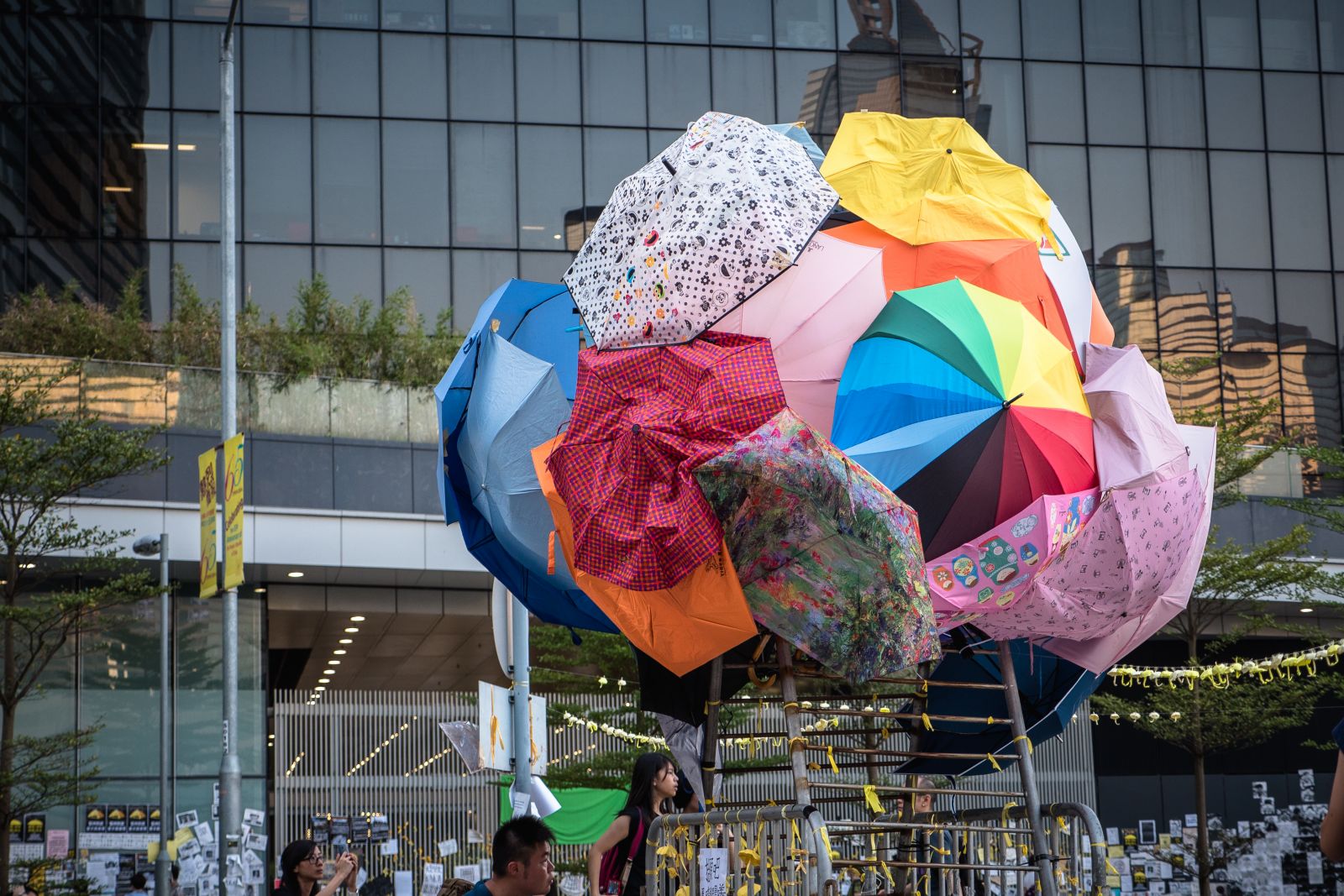 In short, at the time of writing, uncertainty appeared likely to continue to reign in the short to medium term. Uncertainty is bad for business and Hong Kong has long prided itself on being the contrary. In mid-July 2019, the Hong Kong Retail Management Association predicted full-year retail sales would drop by double digits, revising a previous forecast of single-digit growth.
How does one of Asia's most popular shopping destinations turn into a heaving scene of mass protest? Superficially at least, the protests were initiated on 9 June this year by a proposed extradition law, which opponents say would make it possible for government critics – or anyone who has fallen afoul of China's opaque legal system – to be seized and put to trial in a system with a 99.99% conviction rate.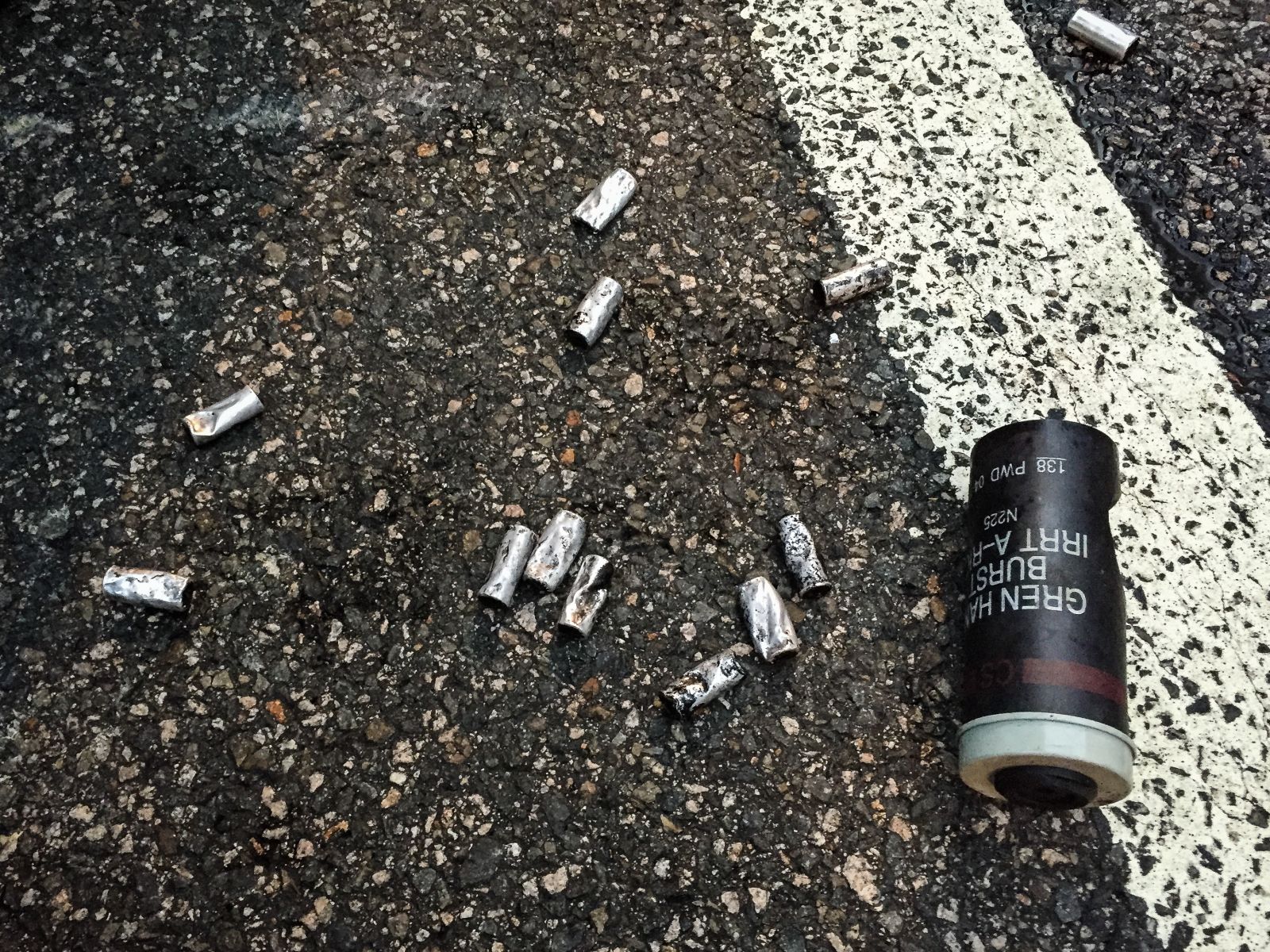 Hong Kong-China fault-line
On 16 June, as the city ground to a near standstill, Hong Kong Chief Executive Carrie Lam announced that the extradition bill would be suspended, but fell short of announcing its withdrawal. The result was predictable and now protesters have five demands: abolition of the bill, the resignation of the chief executive, a retraction of the government description of the protests as riots, an independent inquiry into police actions and that everyone arrested – so far more than 1,000 – be released.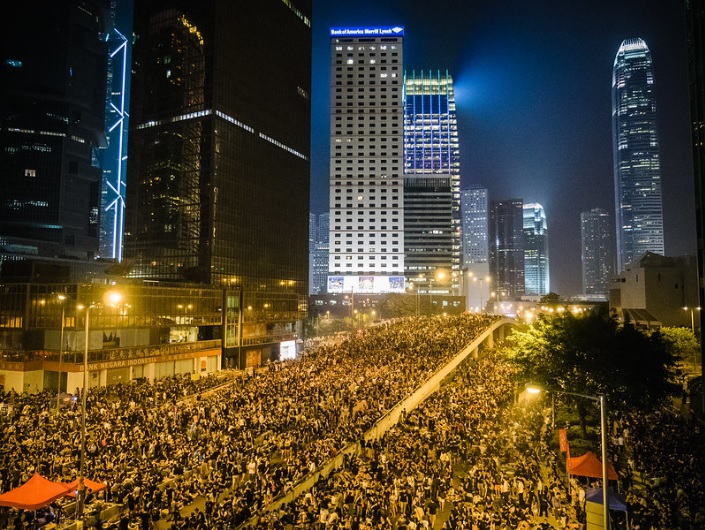 In short, Hong Kong's mass-protest problem is fed by multiple sources of discontent. As Joshua Wong, the three-time-jailed "poster boy" of Hong Kong dissent, put it in a recent tweet: "Events in Hong Kong are about so much more than the [extradition] bill, more than [Chief Executive Carrie] Lam, more even than democracy, … it is about the future of Hong Kong … a future that belongs to our generation."
This is not the kind of language that is welcomed in the corridors of Zhongnanhai, China's White House, where Wong and his fellow protestors' requests for negotiations will inevitably continue to be stonewalled. But the vexing issues for Beijing are not simply that Hong Kong's turmoil is in full global view, but that it appears to be stumbling in the task of broadly overseeing its most internationalised – and most watched – territory.
For China, the world's second largest economy, this is an issue that could be relegated to the status of a minor hiccough, that is, if the country were not already under increasing scrutiny over what some economists describe as "debt diplomacy" with its ambitious Belt and Road Initiative, its increasing assertiveness in the South China Sea and its long-cherished aim of the unification of China and the Republic of China, or Taiwan, among other sensitive issues that China classifies as "internal".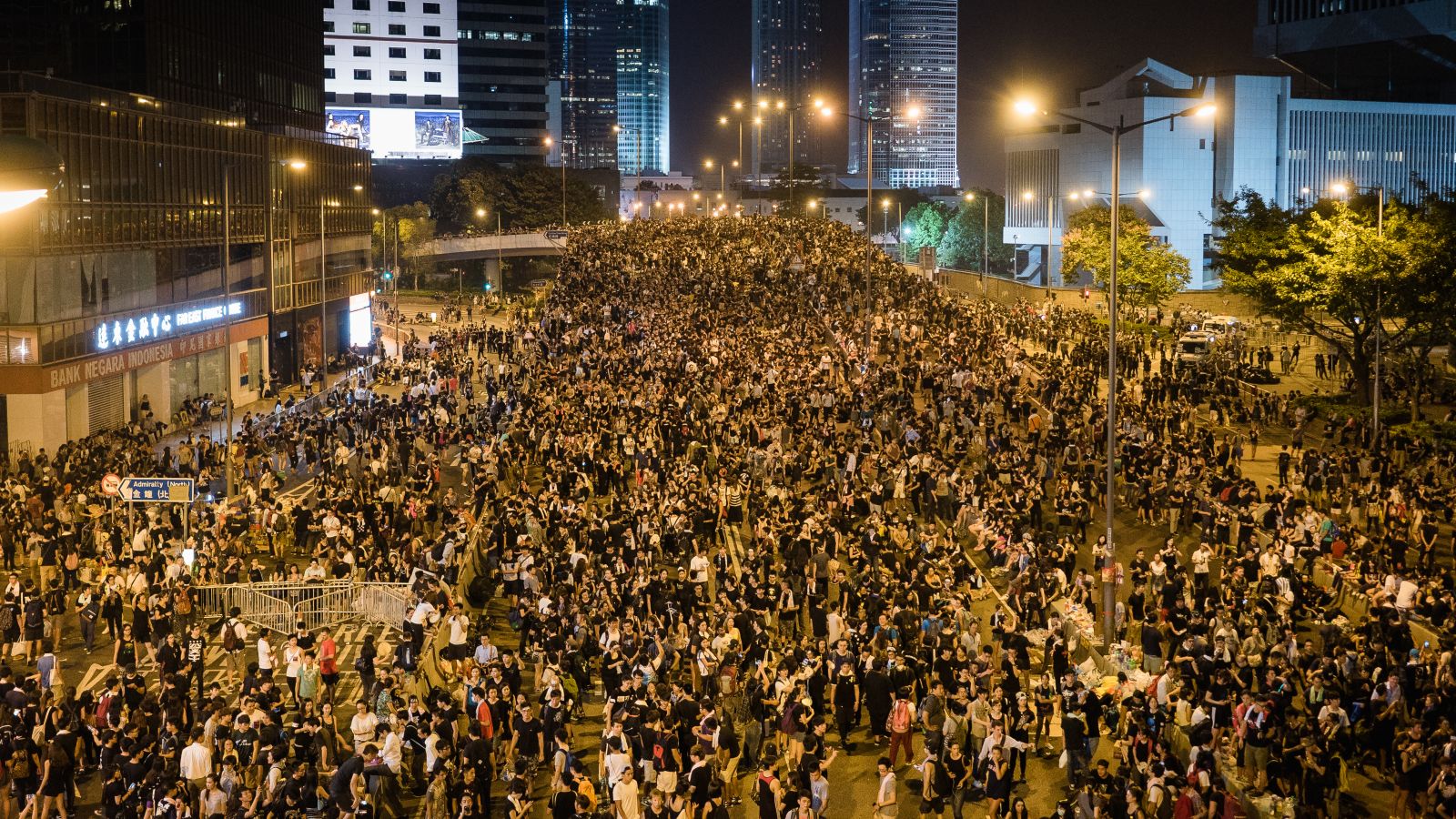 The Taiwan factor
For Taiwan, ructions in Hong Kong matter; the question is how much? Probably not as much as some commentators think, even if some pro-Taiwan activists do see them as a gift from Beijing.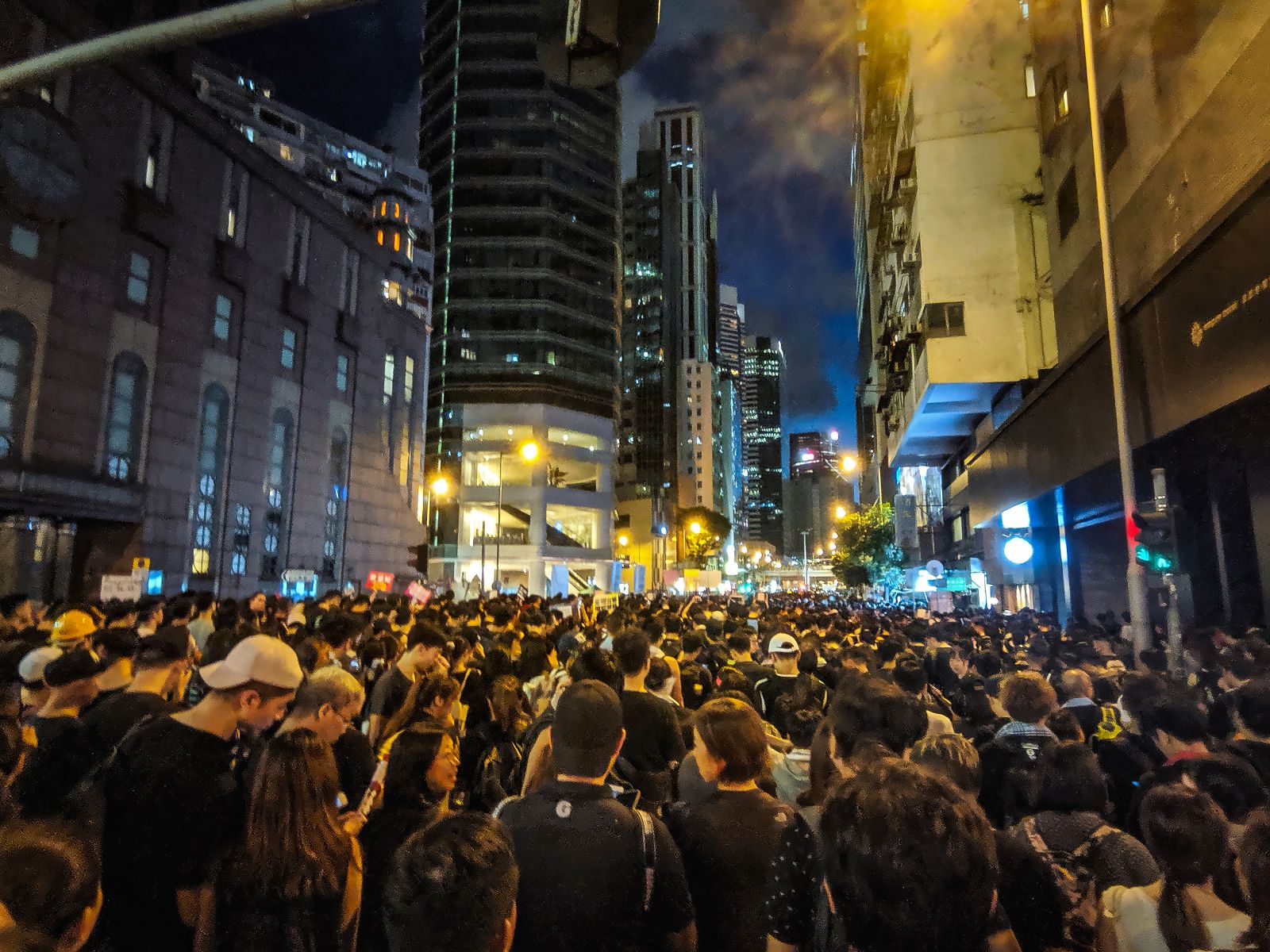 Unification, which Beijing perceives as an issue of historic territorial destiny enjoys little popularity, to put it mildly, in Taiwan. The so-called "renegade province", which came under the rule of the Kuomintang (KMT), or the Nationalists, in 1949, after approximately half a century of colonial rule by the Japanese, has evolved a free-wheeling democratic system of its own – and, increasingly, an identity that shares little with one-state China.
Even the highly nuanced concept of "One China" has evolved in such a way that the US, the People's Republic of China (PRC) and the Republic of China (ROC) each has differing interpretations of its actual meaning.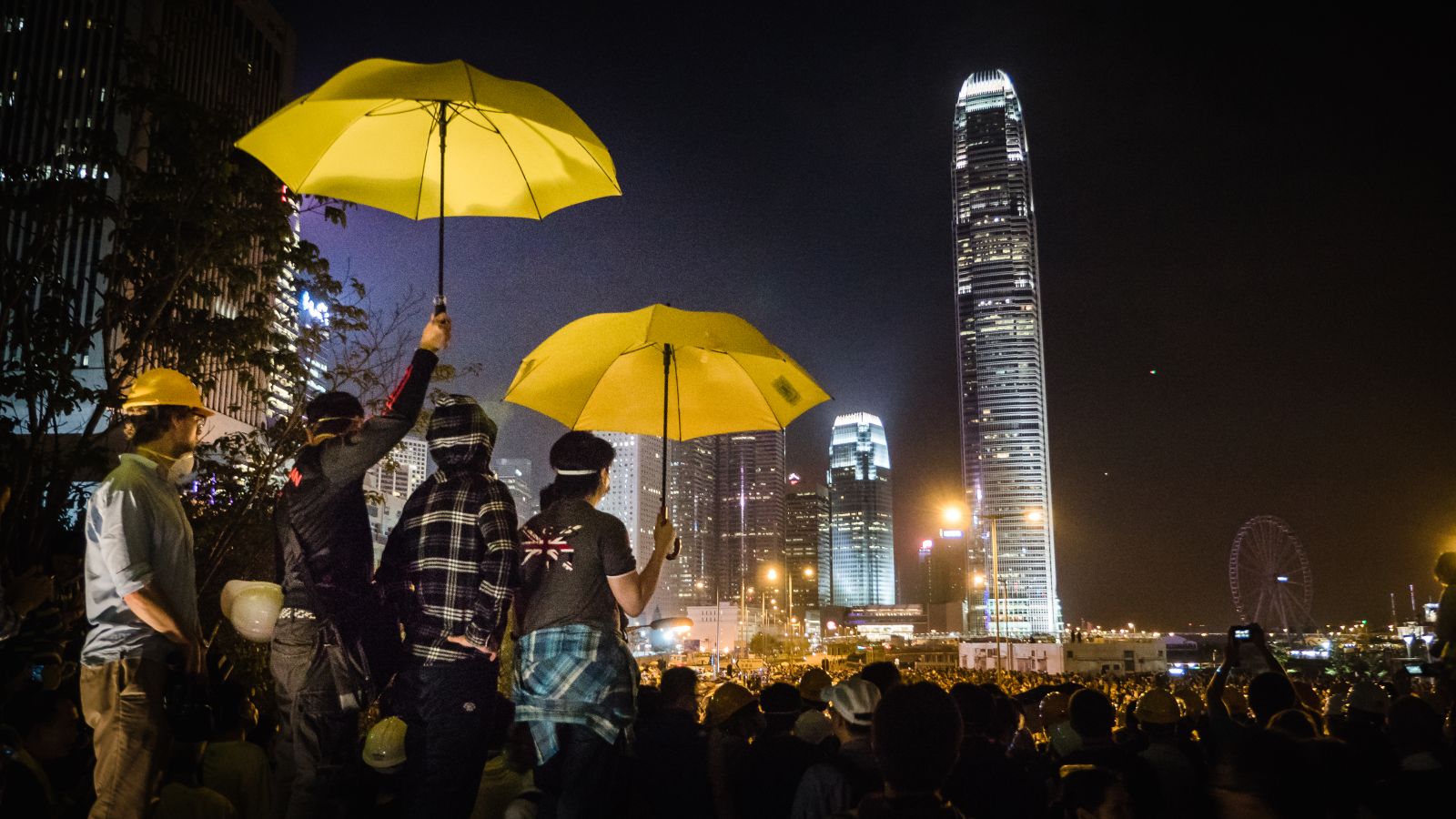 In January of this year, China's Party Chairman Xi Jinping complicated the issue further by making a public announcement regarding the Taiwan issue that essentially posited equivalence between "One China" and the "One Country, Two Systems" framework applied to Hong Kong.
It was a unilateral move made without consultation with the KMT, the only Taiwan political party that China is officially willing to talk to.
Even for Taiwan's remaining "One-China" advocates (polls are unreliable but they probably account for some 15% of the population or less), it was a shock manoeuvre because pro-China Taiwanese expect that any movement to closer relations with China be consensual. Taiwan, after all, enjoys direct presidential elections, an independent judiciary and a standing army. In short, despite its parlous status on the global stage as a de-facto state, the mood in Taiwan is that any negotiations with China should be carried out in a spirit of equivalence or mutual respect.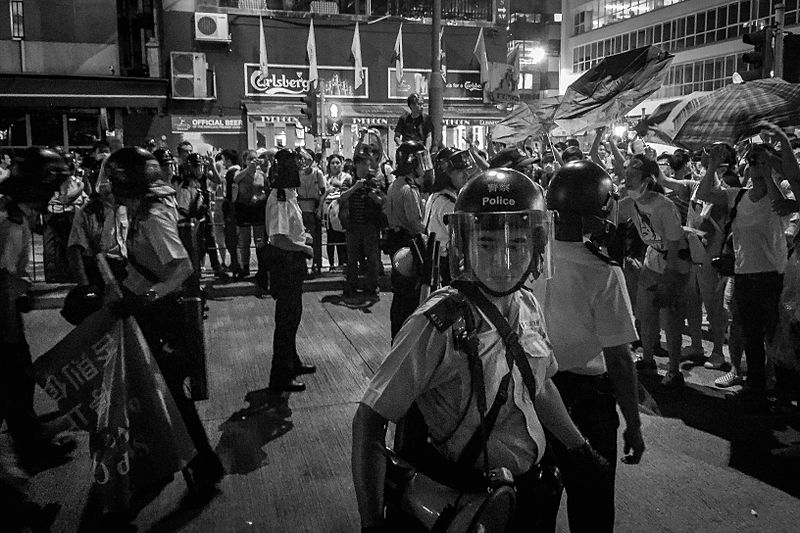 All the same, even with presidential elections in Taiwan due to take place in January of next year – short of an outright crisis, involving an intervention by China's People's Liberation Army – very few Taiwan watchers think that events in Hong Kong will prove decisive in providing incumbent Tsai with a second shot at the presidency.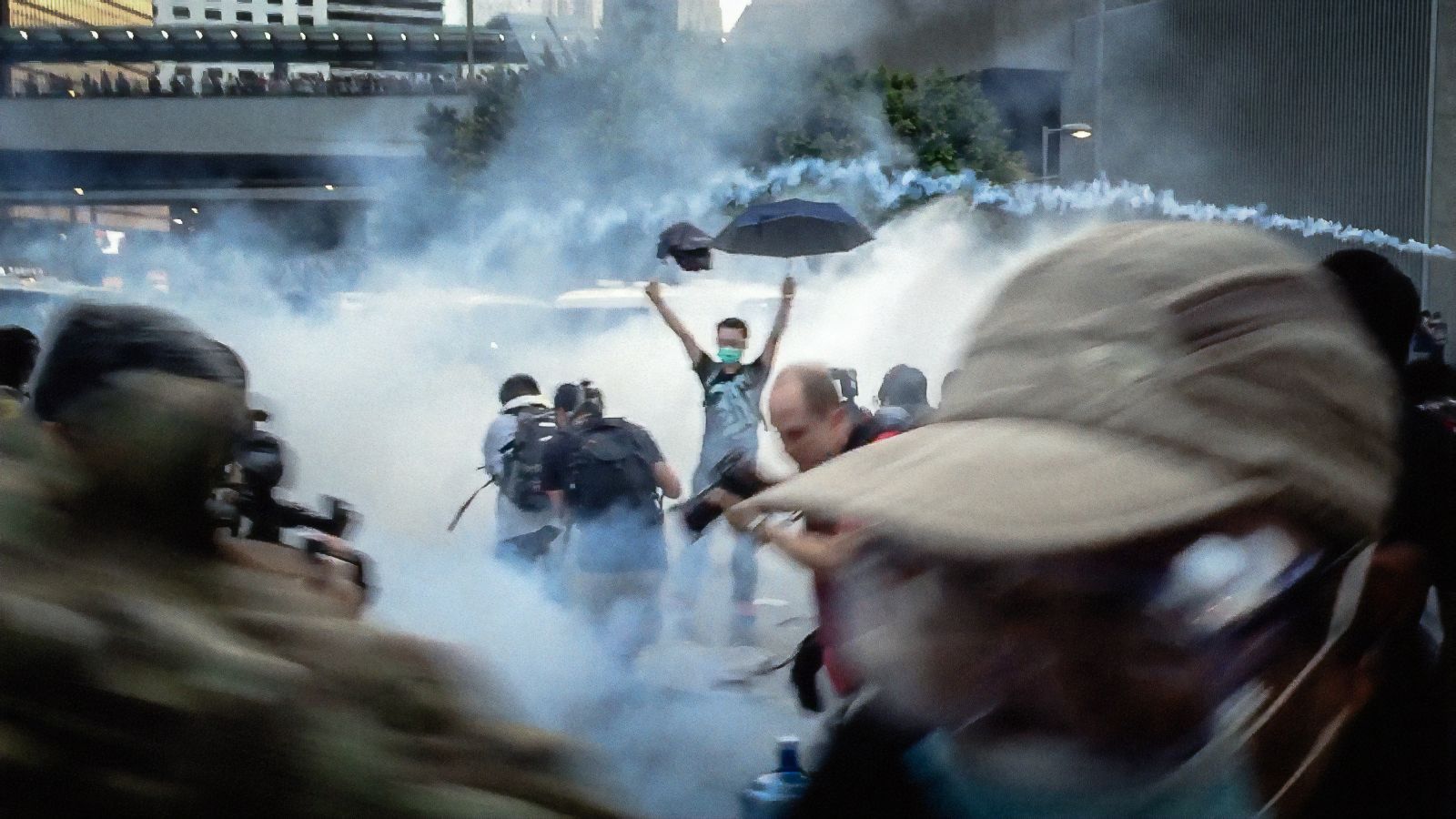 Taiwan's upcoming presidential elections will most likely play out along populist and local policy lines.
Meanwhile, as Hong Kong police ratchet up suppression of protests and protesters become increasingly adept at side-stepping them, the summer months ahead appear fraught and paved with risk.
Having recovered from global disapprobation in the aftermath of the suppression of the Tiananmen Square protests in June 1989, following the 2008 Global Financial Crisis, for nearly a decade it seemed China – the world engine of economic growth – could do nothing wrong. With the solidification of power by Chinese Communist Party Chairman Xi, often referred to as the "Chairman of Everything", China is, unfortunately, fast approaching a place where it appears to be able to do nothing right.
Hong Kong, where business rules, making it the most unlikely of venues for such political theatrics, is fast becoming emblematic of Chinese intolerance of dissent, while some in Taiwan watch on with increasing anxiety that they may ultimately face the same fate.