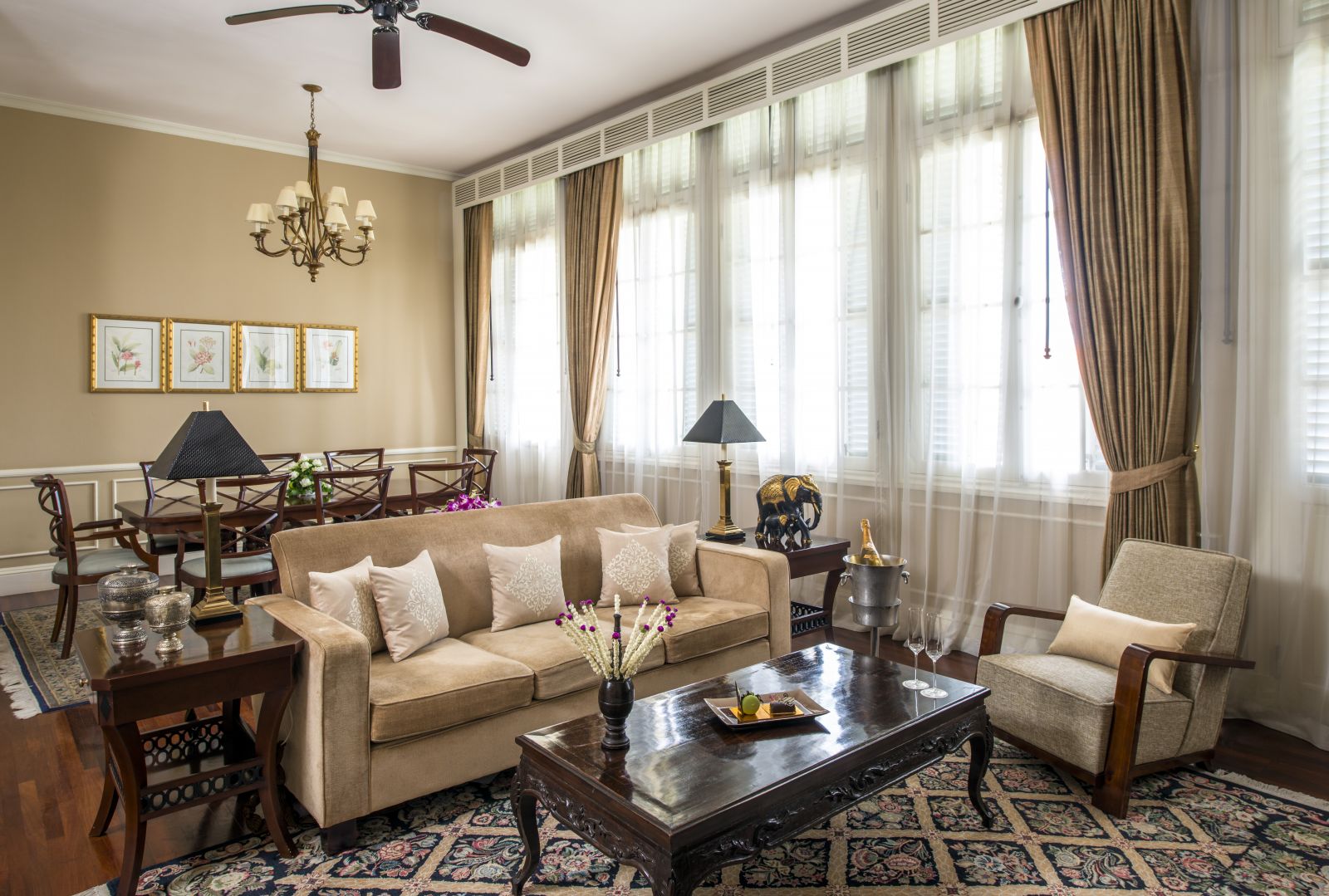 No trip to the Cambodian capital is truly complete without a visit to Raffles Hotel Le Royal, a heritage site and an iconic building that is rich in history, whether you're a staying guest or just dropping in. The majestic four-story hotel first opened in 1929, making a witness to good times and bad in modern Cambodian history. It has also served as a prestigious address and home-away-from home to many historically famous figures – from aristocrats, statesmen to writers and actors – who have visited Cambodia over the past century.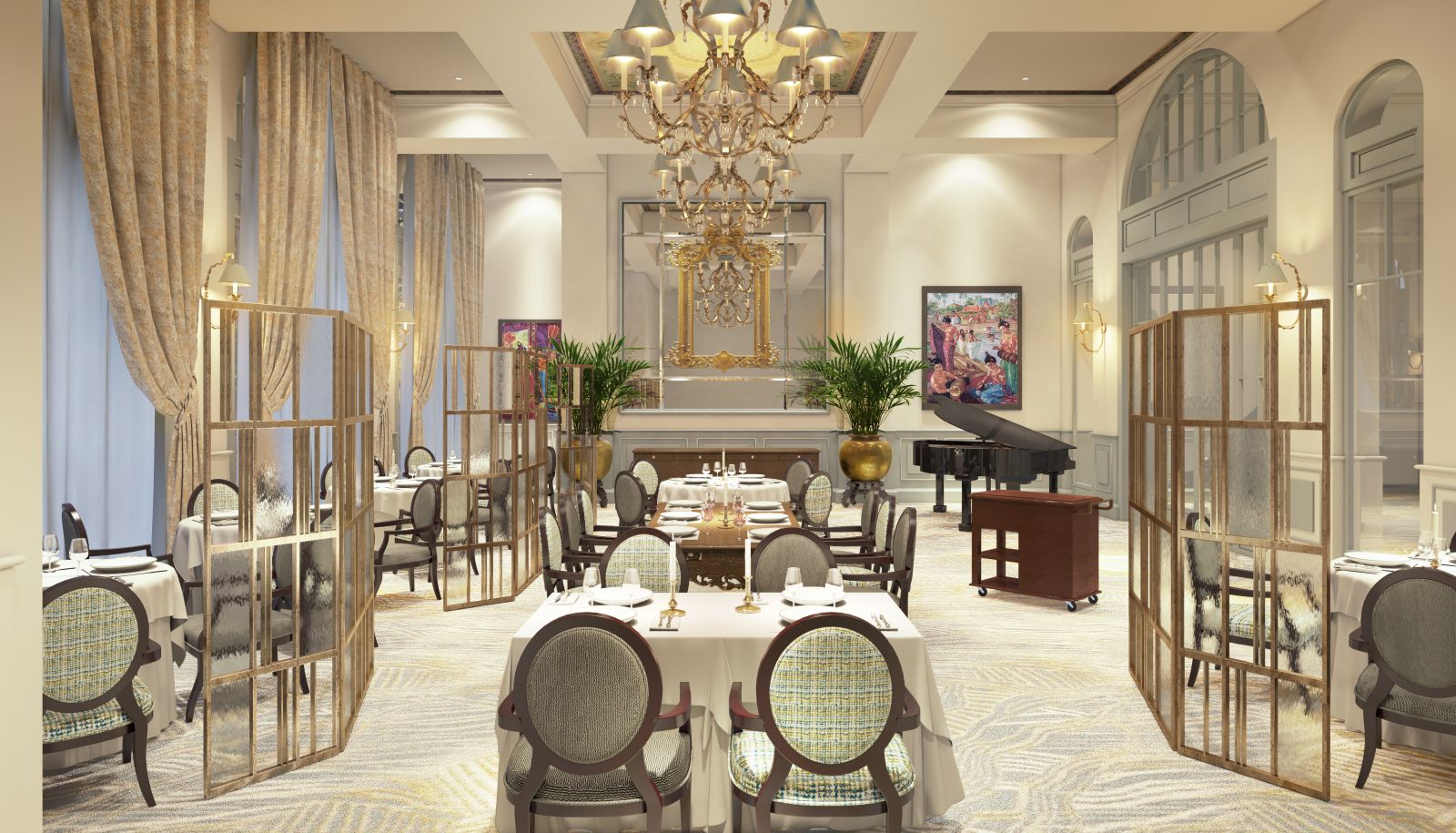 Hotel Le Royal reopened as Raffles Hotel Le Royal in 1997 after sensitive extension and refurbishment, with handiwork meticulously carried out by local artisans to recreate painted ceilings, decorative beaten copper crests and outdoor sculptures to restore its former glory.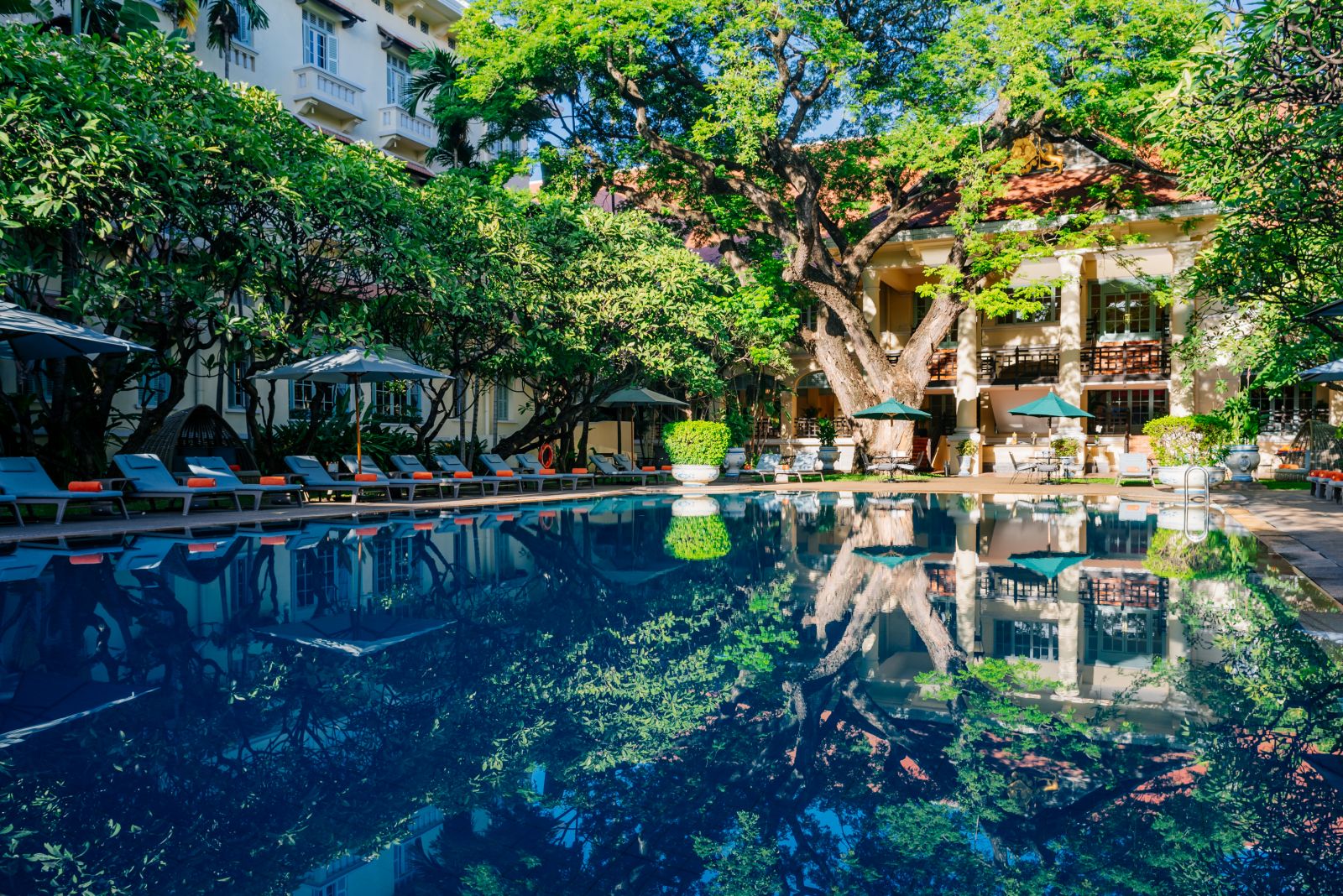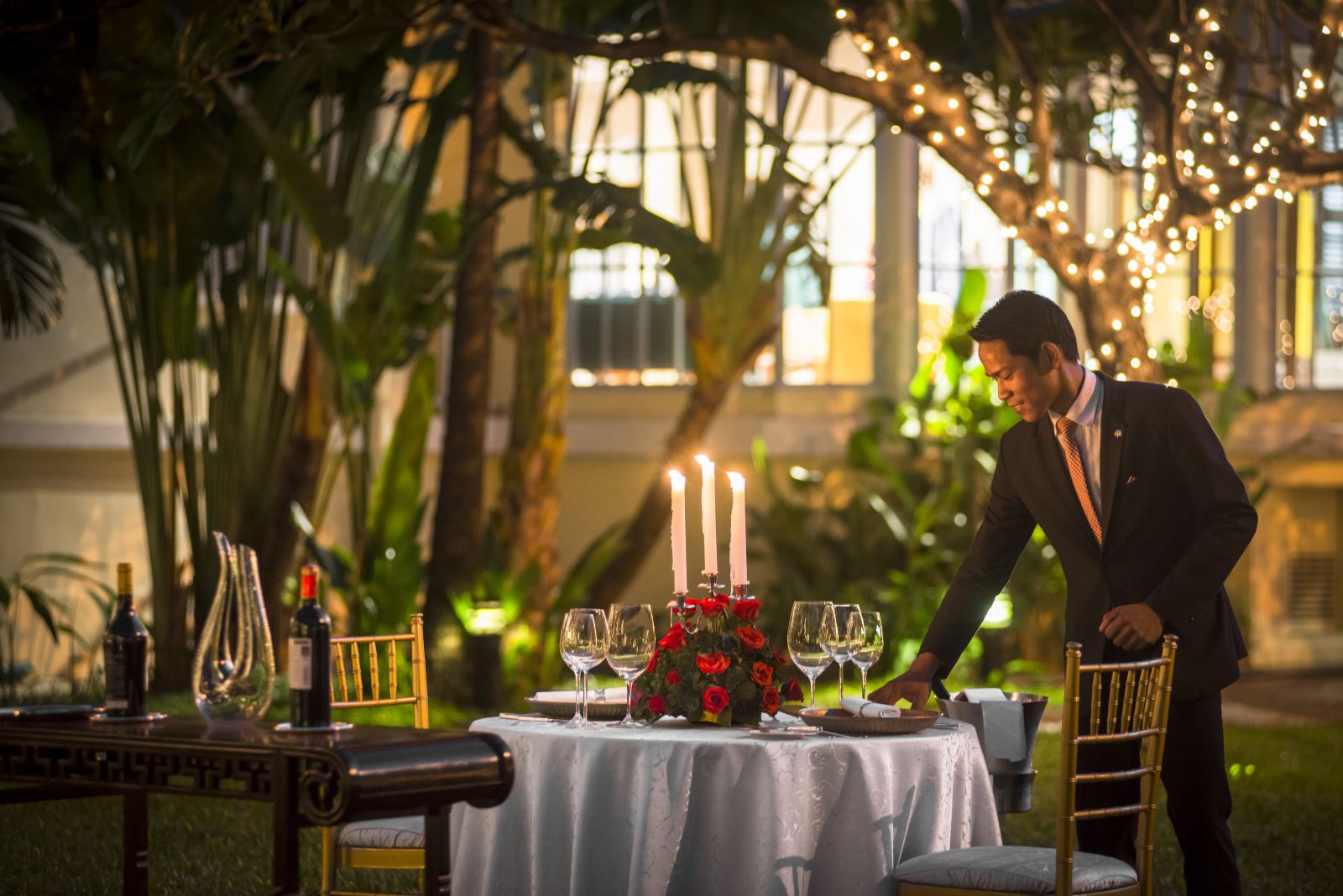 Raffles Hotel Le Royal is built around a central private courtyard, with two swimming pools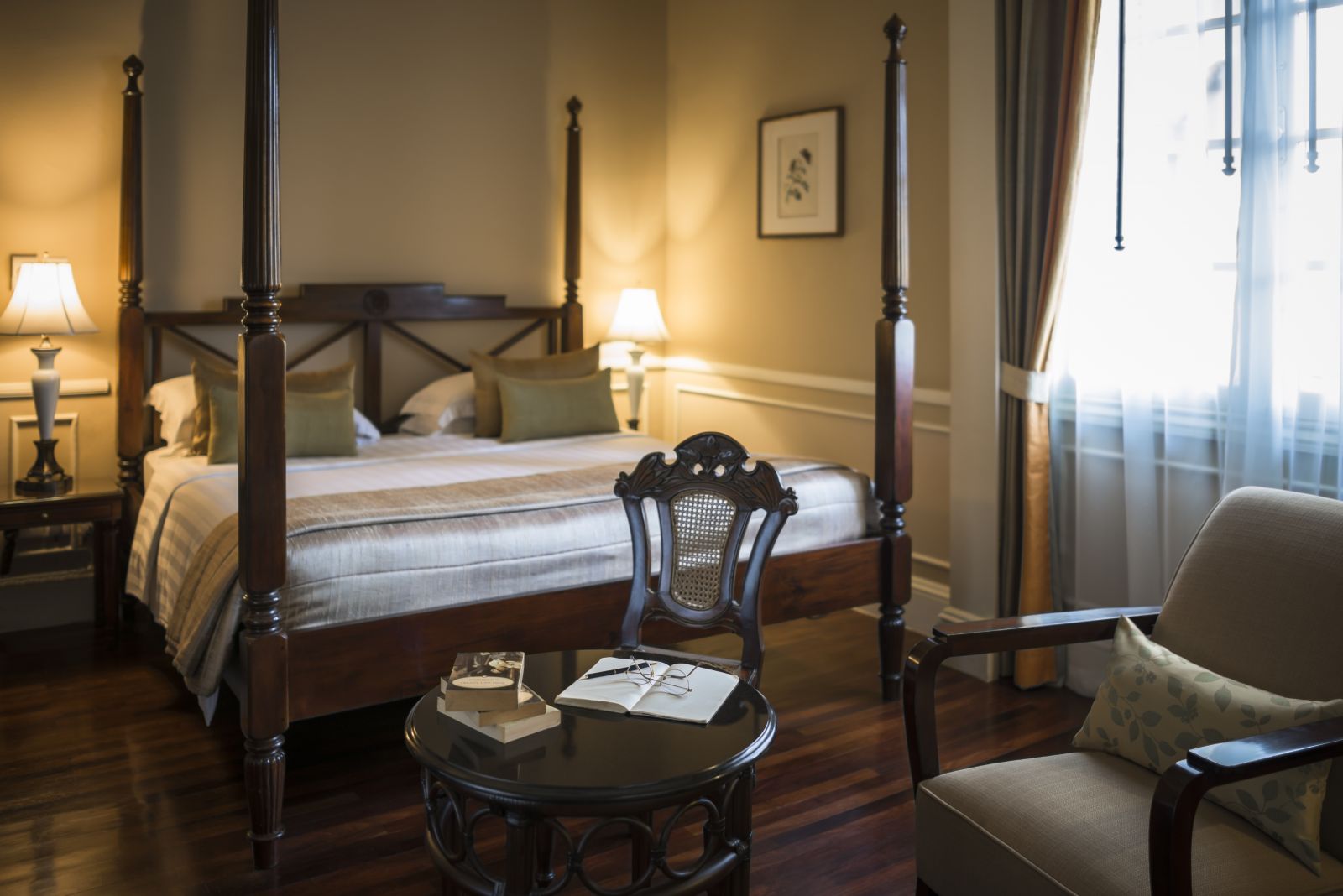 fringed by frangipani-lined tropical gardens. The hotel's 175 rooms, apartments and suites offer ample amenities with modern comfort and connectivity and opulent nostalgia with tasteful Art Deco-style furnishings and Cambodian objets d'art.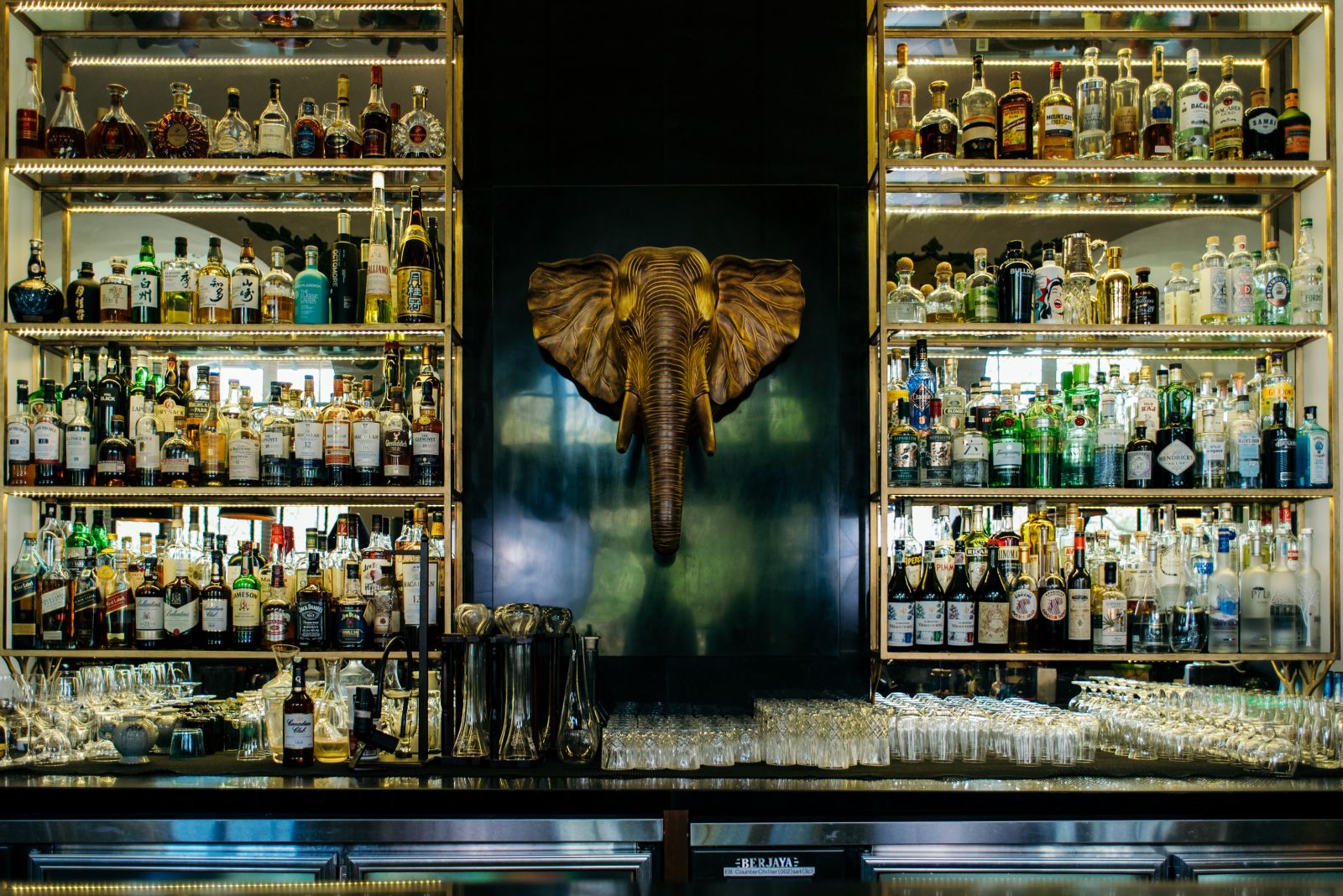 Once you're here, don't miss the chance to sample the historic cocktails at The Elephant Bar, which has been serving G&Ts and Tom Collins since 1929 to the rich and famous, including Somerset Maugham, Charlie Chaplin and Charles de Gaulle. The bar's signature cocktail is its Femme Fatal, a gin-based drink created and named after Jackie Kennedy Onassis during her visit in 1967. Browse through the hotel's memorabilia and you'll find the fateful cocktail glass with Jackie's red lipstick still on it among the trove.
Raffles Hotel Le Royal is just 30 minutes' drive from Phnom Penh International Airport and less than five minutes from Wat Phnom, after which the city is named. Its location in the city puts you within easy reach of Phnom Penh's top attractions, including the Royal Palace, National Museum, Russian Market and the Riverside Promenade.