UNESCO Recognises Nora Southern Thai Ritual Dance as an Intangible Cultural Heritage
On 15 December 2021, UNESCO's Intergovernmental Commission on the Preservation of Intangible Cultural Heritage approved the registration of the Nora dance drama of southern Thailand on the list of Intangible Heritage of Humanity. In recognition of this announcement, the Department of Cultural Promotion organized a celebration for Nora at the Thailand Cultural Center on 16 December, which was presided over by HE Ittipol Khumpluem, the Minister of Culture.
Nora is a ritual performance that elaborates the belief system and social structure of southern Thai communities as well as traditional societies across Southeast Asia and Asia, including China, Japan and Korea. It is also similar to traditional ceremonies practiced in Mexico on All Saint's Eve and Day, which evolved into the holiday Halloween celebrated in the US and now around the world.
At the celebration, Prof Pornrat Damrung of the Ministry of Culture's Promotion and Preservation of Intangible Cultural Heritage committee explained some of what it took to achieve this recognition. "Our committee has to review all the proposals submitted by each province to determine if they meet UNESCO's criteria. Sometimes, it is difficult to tell because of the way the traditional wisdom is presented. Thus, it can take many exchanges as we ask questions and require clarification before we can submit the proposal to UNESCO.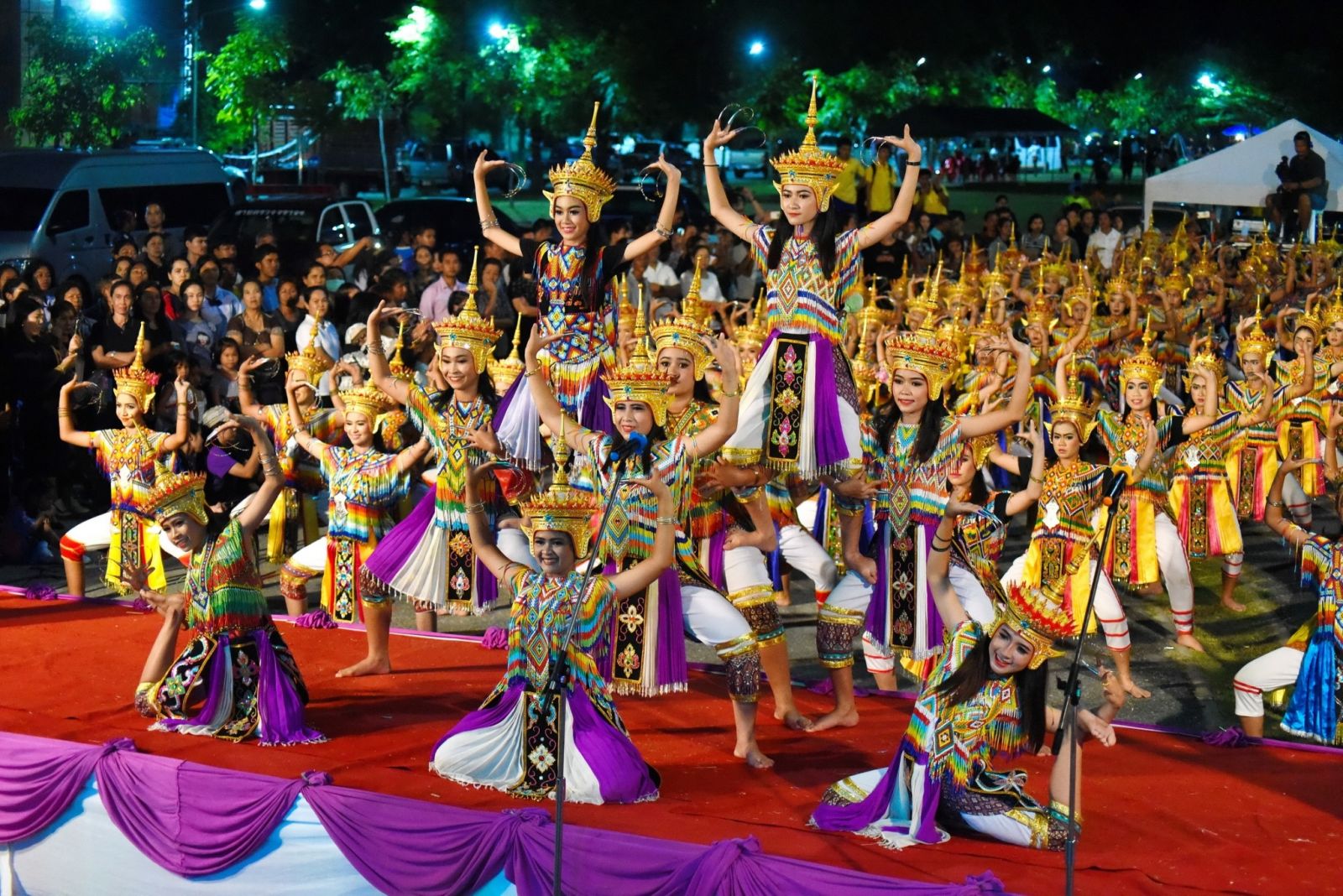 "In Thailand, we have much intellectual heritage which is considered intangible - things that are not objects, but are considered wisdom that has been passed down from generation to generation, thus becoming part of Thai heritage. With whatever we propose, whether in be Khon, Thai traditional massage and now Nora, we must provide detailed information to UNESCO, which we at our Department of Cultural Promotion must ensure is complete in all aspects. We must revise what has been submitted by local researchers so it is presented in a universal perspective that meets UNESCO's requirements for intangible heritage."
It is important to note that Nora is considered a still active wisdom that reflects a contemporary link to ancestors, a heritage passed down by families and communities. For example, in the northeast of Thailand, villagers conduct ceremonies to show respect and care for their departed ancestors' spirits who they believe watch over their family, community and city. Some people may refer to them as ghosts of goodness.
The Nora culture practiced in most southern communities has been passed down and adapted by descendants of the Nora. The ritual itself, known as "Nora Rong Khru" will comprise three days of dance, drama and singing, which continues to evolve. For example, new instruments have been added to the accompanying ensemble such as guitars and different types of drums. The event is a time for those still living to pay homage to their ancestors. This is especially true for communities with many Nora descendants living around the inland Songkhla Sea.
Similar rituals are also conducted by Lanna descendants in the north and some communities in the northeast, I-san, with some differences depending on the people's ethnicity. The locals will this is not a form of ghost worship nor superstition or black magic. It is about a commitment to pay homage and care for ancestors as they believe they will one day return.
As Professor Pornrat reiterates, "This is important for UNESCO to understand," and goes on to explain why UNESCO has decided to to honour Nora ."This is a tradition that continues to be practiced, just like traditional healing. It remains an important aspect of everyday life even as it is transformed by the modern world.
"Nora is still by taught and studied from primary school up to university, and today there is a new generation of Nora that does not actually directly follow the Nora Rong Khru lineage. It has grown to become a performing art that people who are interest can make a career of it as a professional dancer, singer or musician. Still, they must adhere to strict standards while they refine the beauty of their performace."
Today, there are masters teaching and performing with their Nora dance troupes. These include Ajarn Thamnit Nikhomrat and Ajarn Suphat Naksen, who are considered institutions unto themselves because of their classic, very beautiful performances.
At the same time, villagers have their own unique and charming rituals practiced in the southern Thai villages settled centuries ago around Songkhla Lake and the neighboring provinces of Trang, Ranong and Surat Thani. They each have their own style appreciated by the locals.
The myths being told of Nora are just as diverse, and the villagers practice diligently to preserve and perfect their performances that will entertain audiences. Children are always being trained in Nora.
Professor Pornrat says, "It's something they can learn from in addition to enjoying themselves, particularly, because of the gymnastics that can be involved. It is this way that this inherited wisdom is being shared and preserved.
Thamnit Nikhomrat, who teaches in the Department of Performing Arts, Thaksin University in Songkhla and was a student of the Nora master Sarot Nakawirot explained further about the Nora tradition: "In the past, Nora was not performed at funerals, but today is is performed on special occasions and even at funerals. The host of a funeral will employ a troupe to perform to honour the deceased. The performers will have holy water sprinkled upon them and there are those believe that the performances can cast and alleviate spells. There are also those who believe the Nora should be performed after a funeral to please the recently departed to alleviate any suffering that may be felt for the loss of a loved one or friend."
Today, through the media, Nora is becoming better known and popular. This has led to a number of youth troupes being formed. Through social media, like Youtube and Facebook, the basics can be learned, but to really learn the movements, a persons need to find a teacher. This is how Nora can be preserved.
As Ajarn Thamnit says, "The importance of cultural traditions is not in the values ​​that society admires, but its the real importance lies in the inheritance of values by future generatons. If society does not maintain traditions, they will become meaningless and eventually disappear."
Two performers at the event, both of Nora descent, Saksit Wichiensornchai of Phatthalung province and Rungthip Pianthong from Nakhon Si Thammarat offered their insights into Nora's recognition by UNESCO.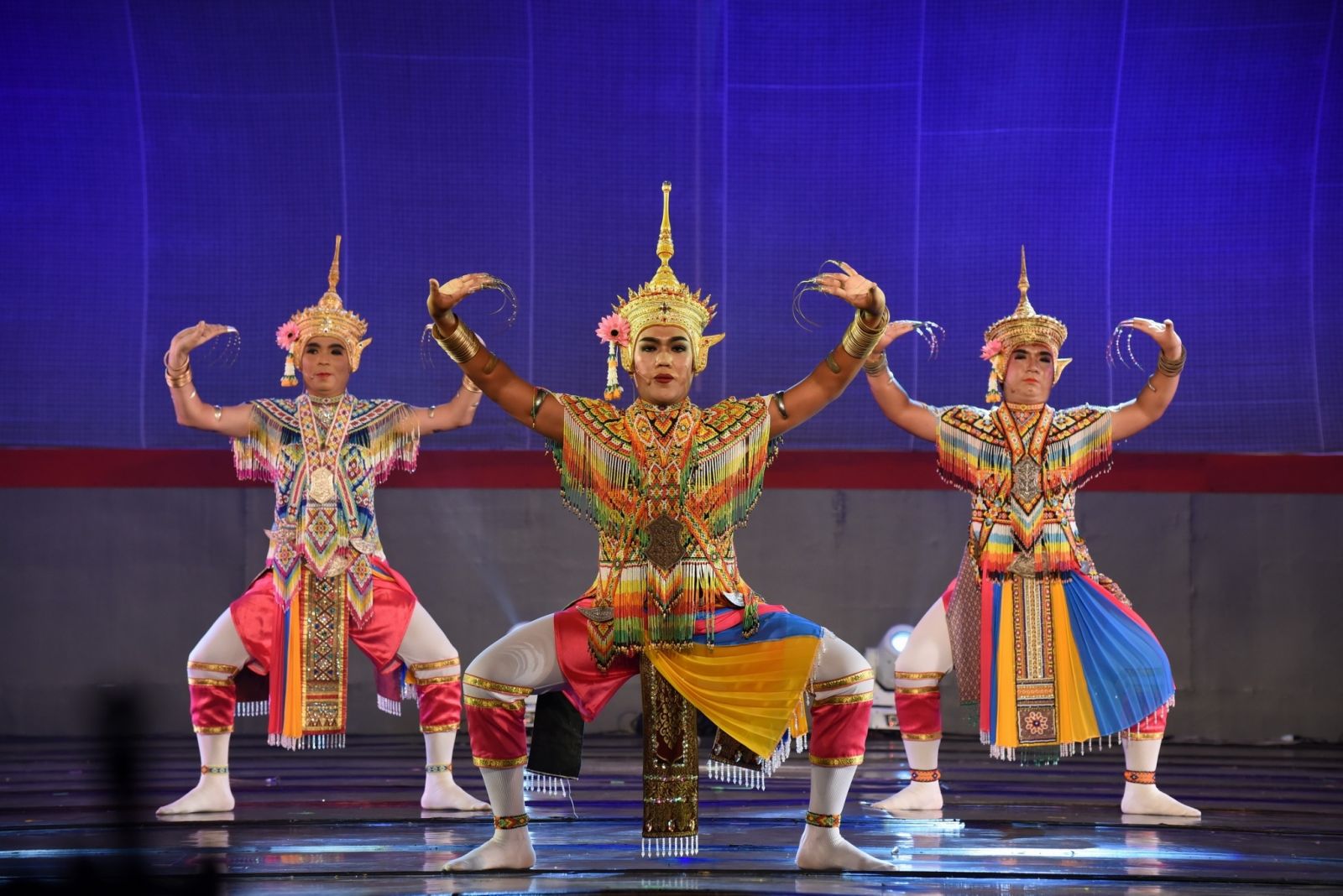 Saksit said, "When I learned of the honour, I felt we in the south were no longer so isolated. We are now recognized worldwide, which made me quite proud. As a Nora descendant, I can say this is something we have been waiting to happen for many generations."
Rungthip went on to say, "Our Nora performance is quite unique and reflects the traditions of my ancestors. I love everything about Nora. It teaches how one should live their life. There are also illnesses that cannot be cured by a doctor, but Nora can act as a remedy, which is difficult to explain except there is a story about one patient so sick they could not get out of bed
and their muscles began to whither. This patient was then brought to a Nora performance then began to eat and get stronger once more. Nora cured that patient.
"Nora is more than a cultural phenomena. It is our heritage and our way of life."