ECONOMIES OF THE FUTURE
Nexstep founder Jérôme Le Carrou on how to equip leaders and managers with the skills, mindset and knowledge to succeed in the digital age
Almost every aspect of daily life is, in one way or another, influenced by technology. Whether on a personal level or in a professional environment, with new trends and developments emerging at a fast pace, "lifelong learning" has never been more true than in today's digital age. While each new development brings possibilities, these opportunities contribute to a growing pressure to keep up with the latest trends in order to survive in a tech-driven world.
To prepare company leaders for modern challenges, Nexstep offers advanced experiential learning programmes to introduce leaders and future leaders to the new technologies that shape our economy, including big data, blockchain, artificial intelligence and smart cities
The organization founded by Jérôme Le Carrou originally provided internship opportunities for students in Asia. Inspired by his own interning experience at a Shanghai-based media company, the French native realized how much living and working abroad had influenced his life and decided to help other students benefit from similar experiences.
"The idea was to create a platform for students to come and experience China for a couple of months," he recalls. "Unlock their potential and help them in their next step – that was why the company was called Nexstep."
From organizing bespoke work experiences for individual students to designing customized learning programmes for universities and pre-MBA organizations, Nexstep programmes also provide valuable support to students, including housing, visas and insurance. With reputable institutions, including the University of Southern California, the Hong Kong Polytechnic University, Hong Kong University, the University of Texas at Austin and Western Sydney University among their clients, as well as over 2,000 students, the organization has established numerous offices in Asia, from its headquarters in Hong Kong to Thailand, Singapore, Japan, China, Korea, Indonesian and, next year, Vietnam.
This year, Nexstep celebrates its 10-year anniversary and has expanded internship and study tour opportunities by offering advanced experiential learning programmes designed to educate corporates and executives on state-of-the-art innovations and their impact on the changing economy.
"We've received growing demand from universities and corporations to bring those types of programmes into the market," Le Carrou explains. "Our vision is to empower individuals to transform and reach their full potential. This is not just limited to students and internships; we want to offer this to a wider audience."
Collaborating with global corporations and leading universities, Nexstep offers two types of programmes. Their learning expeditions (LEX) cater to the specific needs of a company. Ranging from topics such as big data, blockchain, sustainable economics, 3D printing and artificial intelligence, these comprehensive learning experiences enable company leaders to travel abroad and explore how new technology is used within the ecosystem of a leading company, network with industry professionals and bring back the expertise to transform their own business. To illustrate, one of their LEX on big data is based at Silicon Valley. A company that wants to digitalize their business will be met by a team from Data Wise Academy at the University of Berkeley who will work with them to analyse their current situation and objectives and devise an action plan. In addition, Ted Talk seminars and visits to Google's ecosystem complete the training and inspire the participants on the benefits of implementing the big data approach.
"It's a really transformative trip for managers and leaders of companies to go explore another part of the world, see what's being done there and what they can bring back to their business."
In addition, the organization recently launched Nexperience. While following a similar pattern in terms of content, these courses centre on one theme and take place at a specific date – the first one on blockchain takes place in January 2019 in Hong Kong. Open to everybody, including fresh graduates, young professionals, business leaders and executives, Nexstep offers a two-week programme, a three-day programme and a one-day programme encompassing educational material, on-location interactions with professionals working with new technologies, and concluding with personal case studies.
"Our vision is to be able to understand what's coming next in terms of the economies of the future," Le Carrou says. "The goal is to be able to have as many programmes as possible and to be very flexible in how we create them."
Through advances in technology, the world changes at an incredible pace. A term that's been widely used to describe the nature of global business is the military-derived acronym VUCA – volatile, uncertain, complex and ambiguous. For companies to survive and succeed in an unpredictable environment, professionals need to be able to adapt quickly to changing trends.
"As a leader today you can't do what you've been doing for 10 years; you have to be constantly learning, continuously looking around you and being able to bring this change to your company, which is the hardest part," Le Carrou says. "Technology can change fast, but if you don't change the mindset of people, it won't work."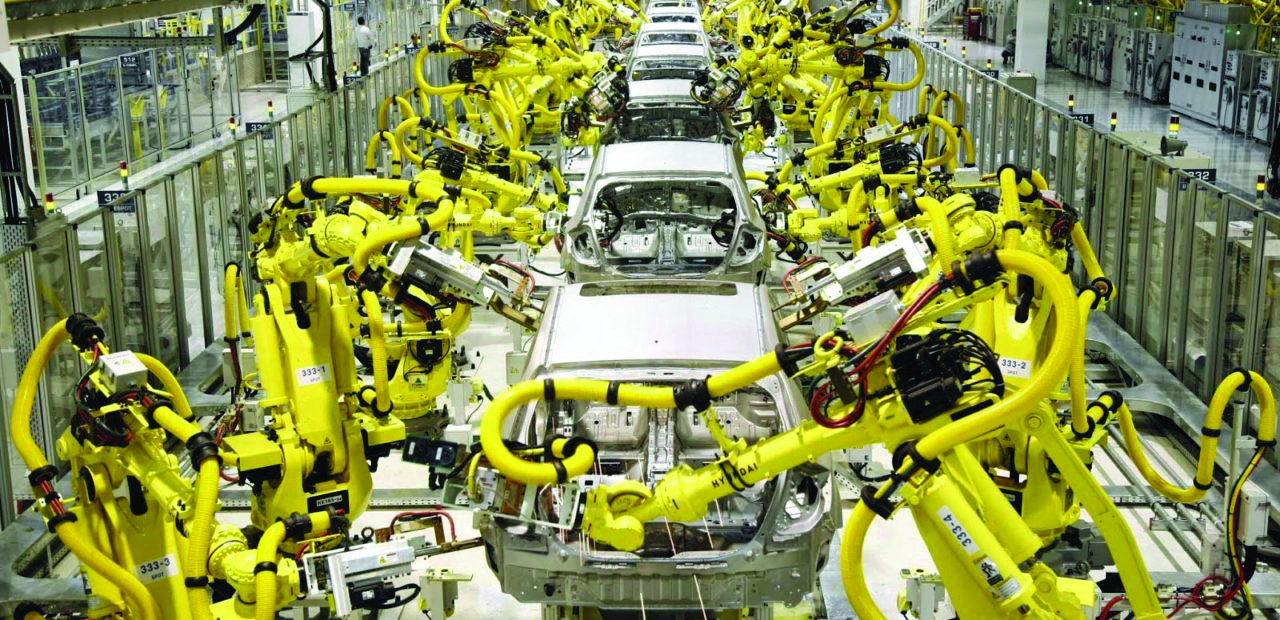 Le Carrou points out that 80 per cent of big data projects fail, not because of insufficient investment or a lack of technology but because "not a lot of people have the mindset to use it". Successfully implementing new digital approaches goes beyond purchasing new operating systems or data, but requires a holistic approach, including the evolution of processes and management.
"We want that implicated in all the programmes," Le Carrou explains. "There's understanding how the use of technology can enhance the business but that needs to go along with the mindset of the leader. For me, there's no separation, it's all in one!"
According to Le Carrou, a successful leader needs to be able to inspire their workforce to take a specific direction. "A leader is somebody that sees what others don't see," he says. "It's not about managing from a hierarchical standpoint, but being able to bring people to where the opportunities are."
The entrepreneur also highlights that, in a world where information is readily accessible, transparency, integrity and a community focus are key qualities of leaders. "Today it's a community of people who believe in the vision of a company. As a leader it's very important that the values of a company are enforced on a daily basis."
Nexstep's approach to equip company leaders with the knowledge and skills needed in the unstable business world is unique. "We want to be the most advanced experiential learning organization, able to provide learning programmes of the new technologies and economies of the future. We see a gap there. It's hard to get trained in this field because it's changing fast and not many people can predict what will happen."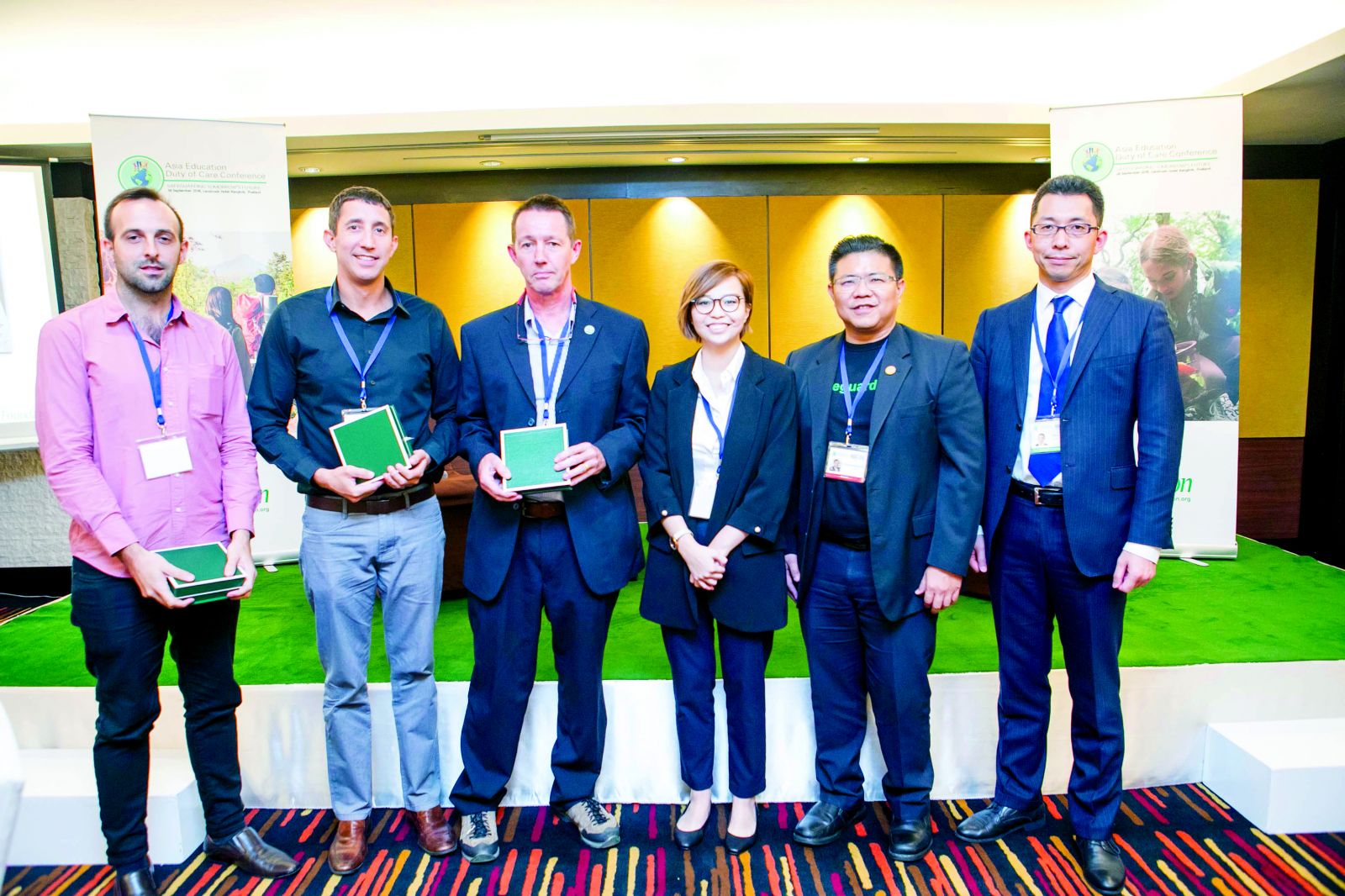 Thanks to a sister tech organization, Next Step Systems, and a partner organization, Tech & Co, Nexstep is in touch with the latest tech and blockchain projects, designing programmes based on current developments.
The organization is also gearing towards creating its own institute in the next two years. Building on Nexperience programmes, the institute would welcome professional leaders and key decision entities and introduce them to the changing demands of the information age.
"It will be a learning experience that fuses the physical and digital," says Le Carrou. "Yes, it is important that leaders understand new technology, but we still want people to meet in person and experience, share, work together and connect around new technologies and the economies of tomorrow."