By: James R. Haft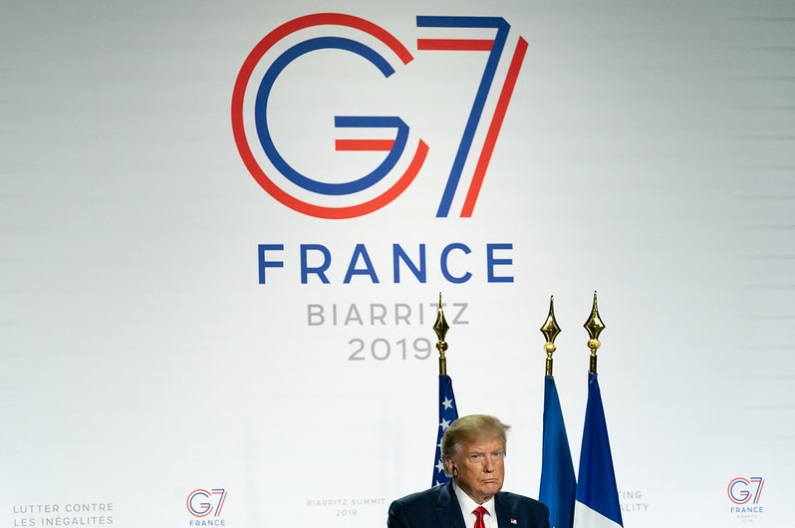 The leaders of the world's seven biggest economies met for their annual G7 meeting in Biarritz, France over Friday to Sunday, 24-26 August.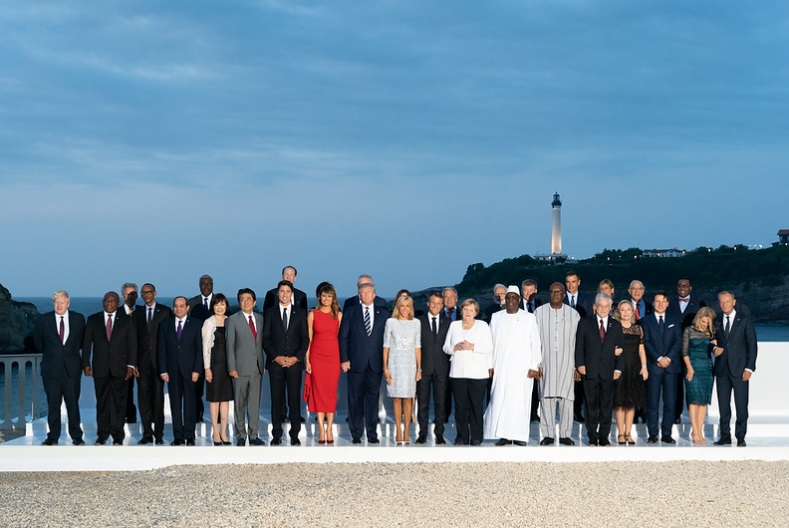 Following the turbulence caused by President Trump at last year's gathering in La Malbaie, Quebec, Canada, the heads of state of France, Britain, Canada, Germany, Italy and Japan were treading more softly as were guest leaders from Africa and the Americas. Still, with the arrival of the Iranian Foreign Minister Javad Zarif on Saturday for talks on the sidelines with French President Emmanuel Macron, concerns did arise.
President Macron has been trying to save the Iran Nuclear Deal, officially known as the Joint Comprehensive Action Plan, and in fact, at a final press conference with President Trump, it was announced that the US leader was willing to meet with his Iranian counterpart, President Hassan Rouhani. Soon after, President Rouhani said he would like to meet, but by Tuesday, he had changed his tone saying he would not meet unless the US sanctions were lifted.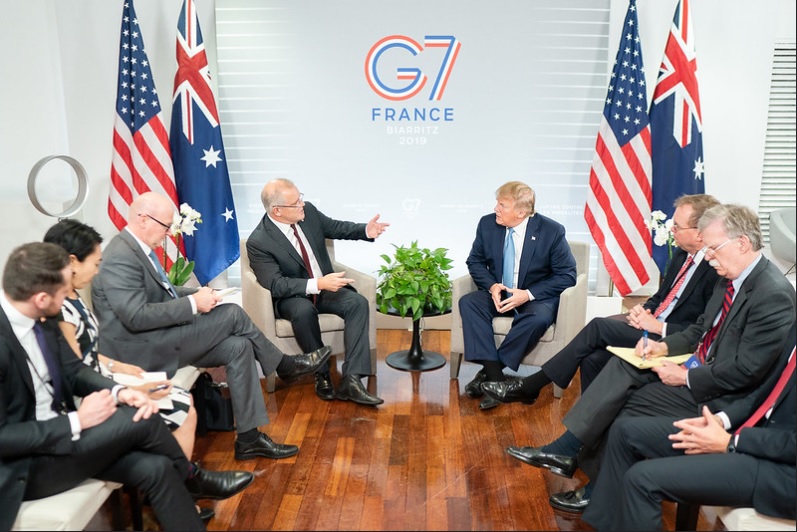 Before this, after President Trump arrived on Friday, he again brought up the issue of Russia rejoining the group. It had been excluded in 2014 from the then G8 because of its annexation of Crimea and backing of the rebels fighting the Kiev government in the eastern Ukrainian region of Donbas. As these situations have not yet been reconciled, group members still opposed Russia's inclusion. However, President Macron did announce at his final G7 Summit news conference that he and German Chancellor Angela Merkel would be meeting with Russia's President Vladimir Putin to discuss these and other concerns.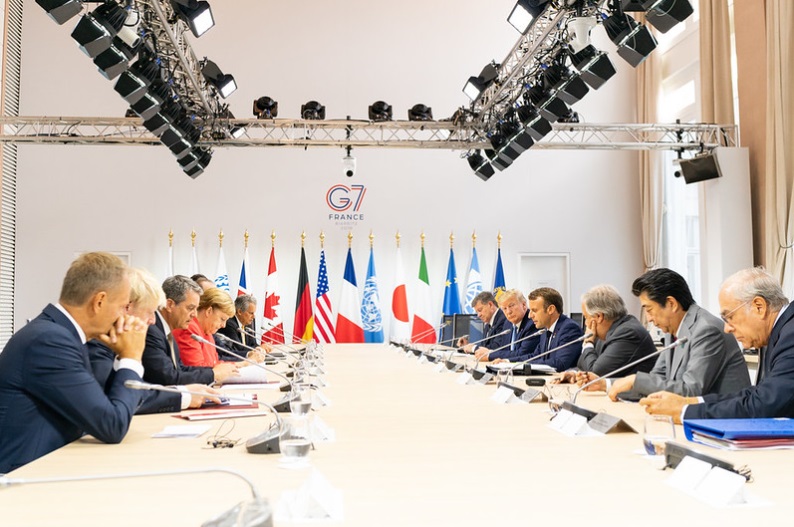 The US-China trade war was of course on everyone's mind. Just before the summit, China announced new tariffs on US imports, which angered President Trump. In retaliation, continuing his tit for tat behavior, he said he would raise tariffs once more, but, then, at this meeting, he changed his mind, saying he would hold off as the Chinese had agreed to resume trade talks. However, after the leaders left Biarritz, China said there had not been any phone calls about these discussions, leaving everyone wondering what is actually happening.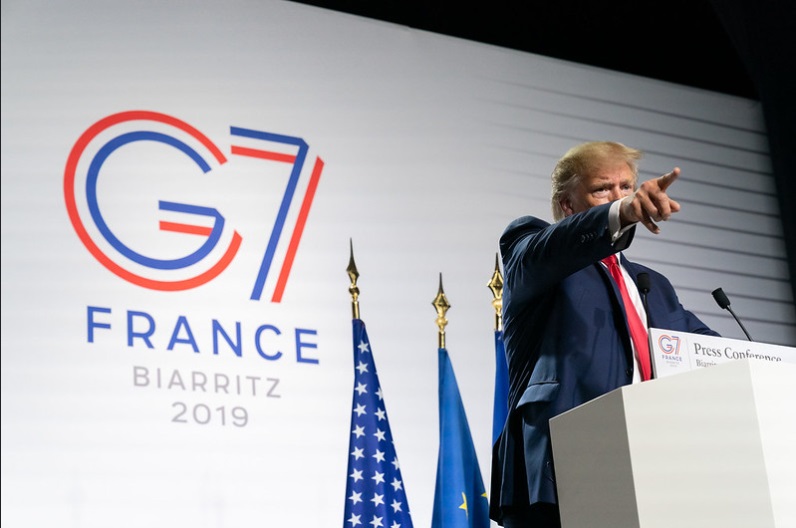 This was the first G7 for the new British Prime Minister Boris Johnson who was hoping through bilateral talks with President Trump, he would be able to announce some good news about a trade agreement as he tries to renegotiate the Brexit divorce while threatening to leave the EU this 31 October, agreement or not. At the end, nothing seemed to have changed, and since returning to London, Mr. Johnson has announced the suspension of the British parliament until 14 October, giving MPs little time to debate this split or once more postpone leaving.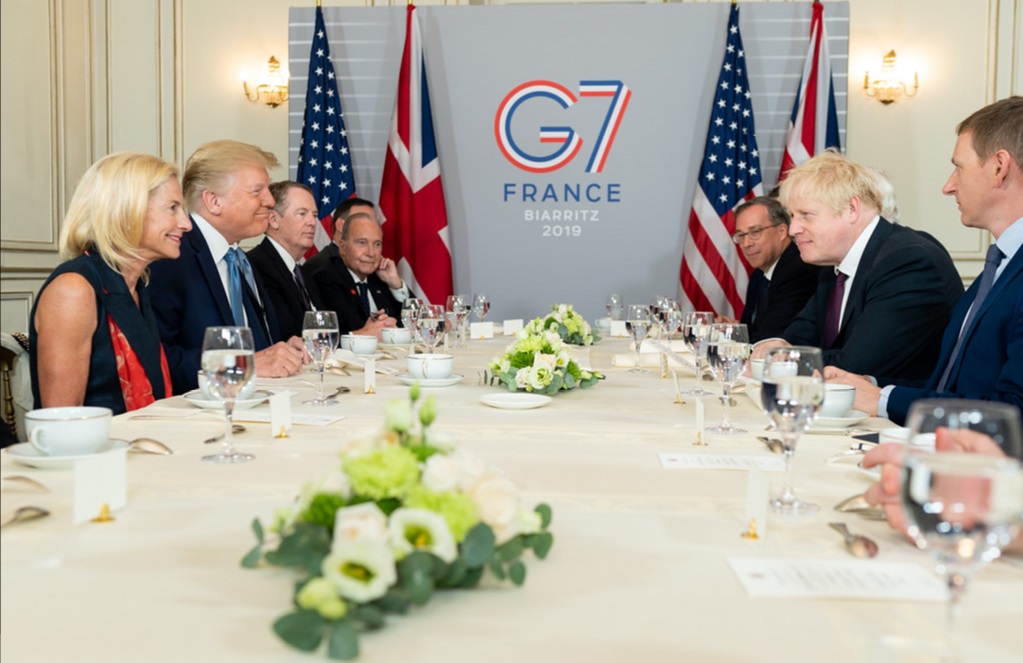 As the summit came to a close, President Macron did say, "The G7 wants to overhaul the World Trade Organization in order to more efficiently protect intellectual property, solve disputes more quickly and stop unfair practices."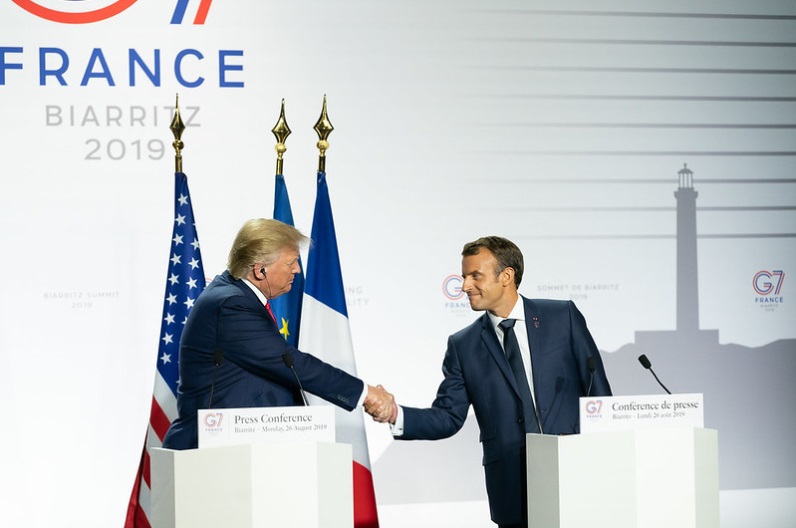 Finally, following the lead of France that holds the G7 presidency this year, the G7 united to say that the fires burning the Amazon rainforest are a world crisis. From satellite photos, it has been estimated that the number of fires have increased by 80% compared to 2018.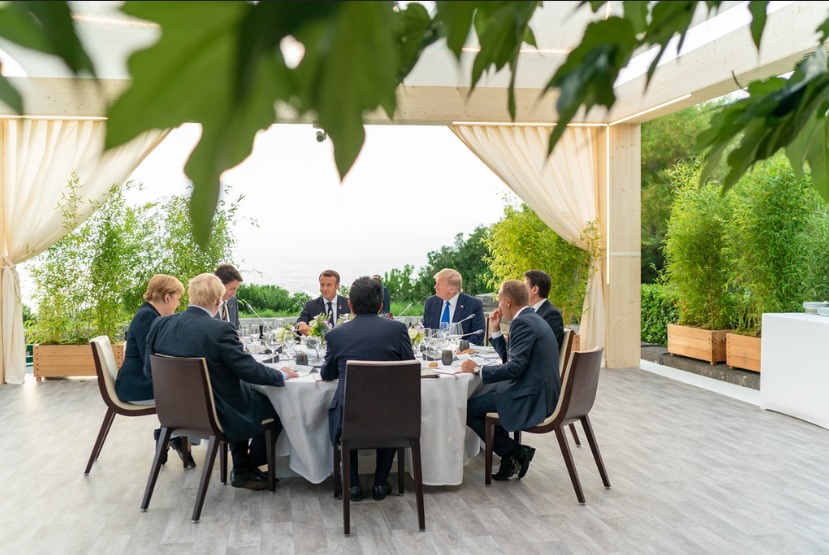 Brazilian President Jair Bolsonaro along with his ministers say this is an internal matter and an annual condition, but they are known to be climate change sceptics, like President Trump, who remained quiet when this was discussed. Still the Brazilian leader did send his armed forces to battle the blazes, and at the end of the gathering, the G7 pledged 20 million euros ($22 million) to fight the wildfires. However, exchanges between Macron and Bolsonaro became quite acrimonious as the French president called Bolsonaro a liar after which he hit back by insulting Macron's wife and condemning Macron for letting the Notre Dame Cathedral burn. Now, though, after rejecting the money, President Bolsonaro and his cabinet have been discussing if they should accept it and if they do, how it should be allocated.