Story by Kathleen Pokrud
As she prepares to depart Thailand in April after arriving in Thailand in late May 2018 with her husband, HE Tahamoana (Taha) Macpherson, New Zealand's ambassador to Thailand, Madame Christina (Chrissy) Macpherson shared with Elite+ magazine how she utilised her professional background in human resources in her role as a diplomatic spouse. Last year, in the June/July issue, Elite+ published an extensive interview with Ambassador Taha on the very expansive business and trade, educational and cultural relations between New Zealand and Thailand and in this article, Madame Chrissy offers a more personal perspective of their relationship with Thailand.
Ambassador Taha and Madame Chrissy are both originally from Auckland, but now when in New Zealand, Wellington, New Zealand's capital, is their home. Looking back on the other countries she lived in, Madame Chrissy fondly recalled, "Prior to coming to Thailand, we were fortunate to be posted to Ankara, London and Washington DC, with time in New Zealand between some of these assignments. Thailand is our first posting to Southeast Asia, which we have found both enjoyable and very rewarding."
Madame Chrissy received her Bachelor of Arts and Master of Arts (Psychology) degrees from the University of Auckland and returned to her studies "mid-career" to complete a Master of Business Administration at the University of Warwick in the United Kingdom. Focusing on human resources in her professional career, she has enjoyed working across a range of industries in countries including New Zealand, the United Kingdom and the United States.
When asked about her passions, Madame Chrissy shared, "I am a big believer in continued learning and development. In the words of Denis Waitley, I try to 'View life as a continuous learning experience.' My other passions include travel, reading, my dogs and enjoying time with friends."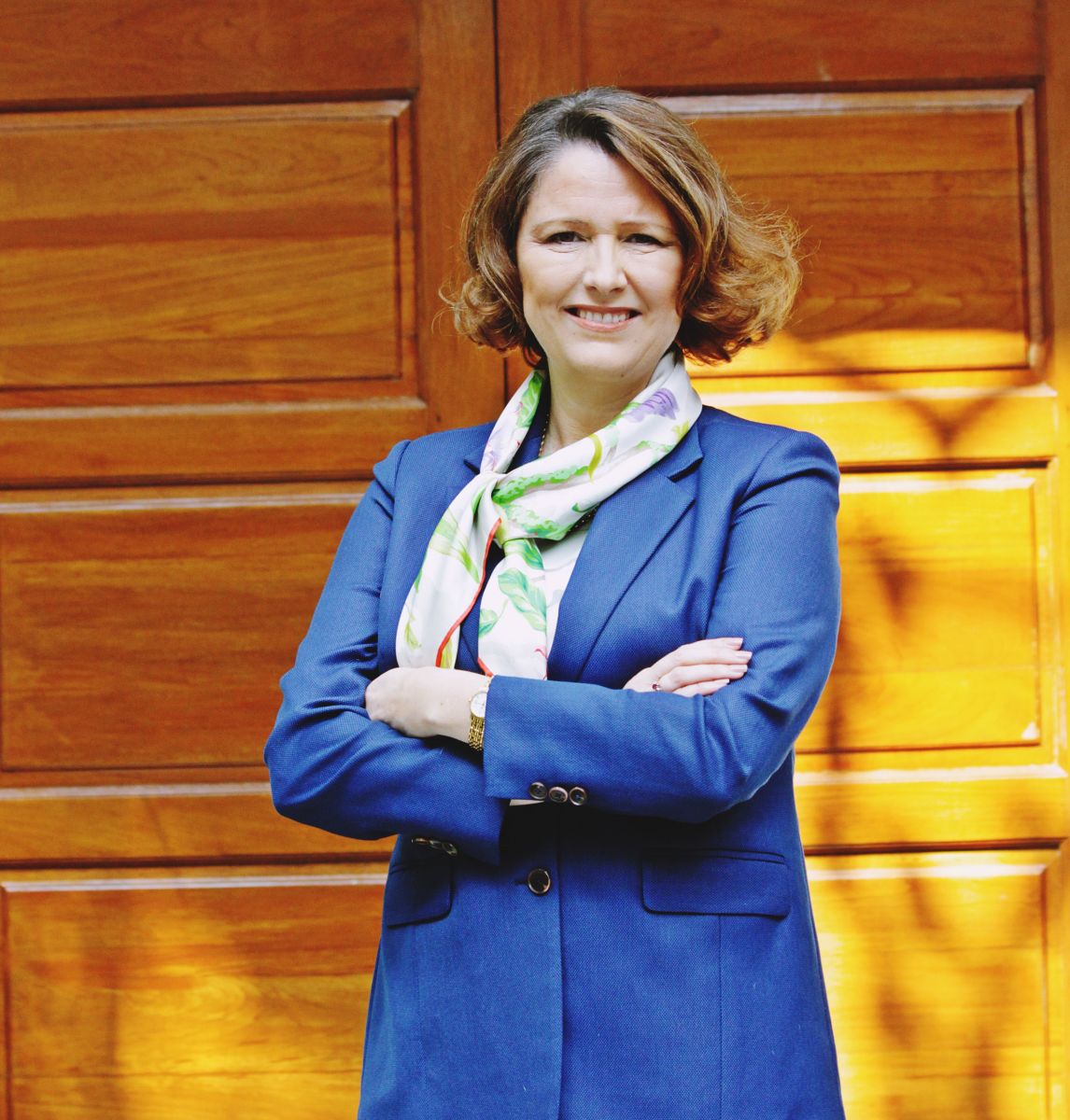 In Thailand, Madame Chrissy took a pause in work and focused on supporting Ambassador Taha and pursuing other interests, particularly contributing her time and effort to a number of worthwhile groups. "I have been honoured to serve as co-patron for the Australia New Zealand Women's Group Bangkok (ANZWG), as committee member and former president of the Spouses of Heads of Mission Bangkok (SHOM) and as a member and chairperson of the YWCA Diplomatic Bazaar Committee. More recently, I served as a member of the Celebration of Silk Festival Organising Committee and the Red Cross Diplomatic Bazaar Committee."
To better appreciate the beauty of Thailand and its culture, Madame Chrissy took the opportunity to learn introductory Thai while continuing her professional development in human resources via distance learning. She candidly admitted, "The tones are at times quite challenging".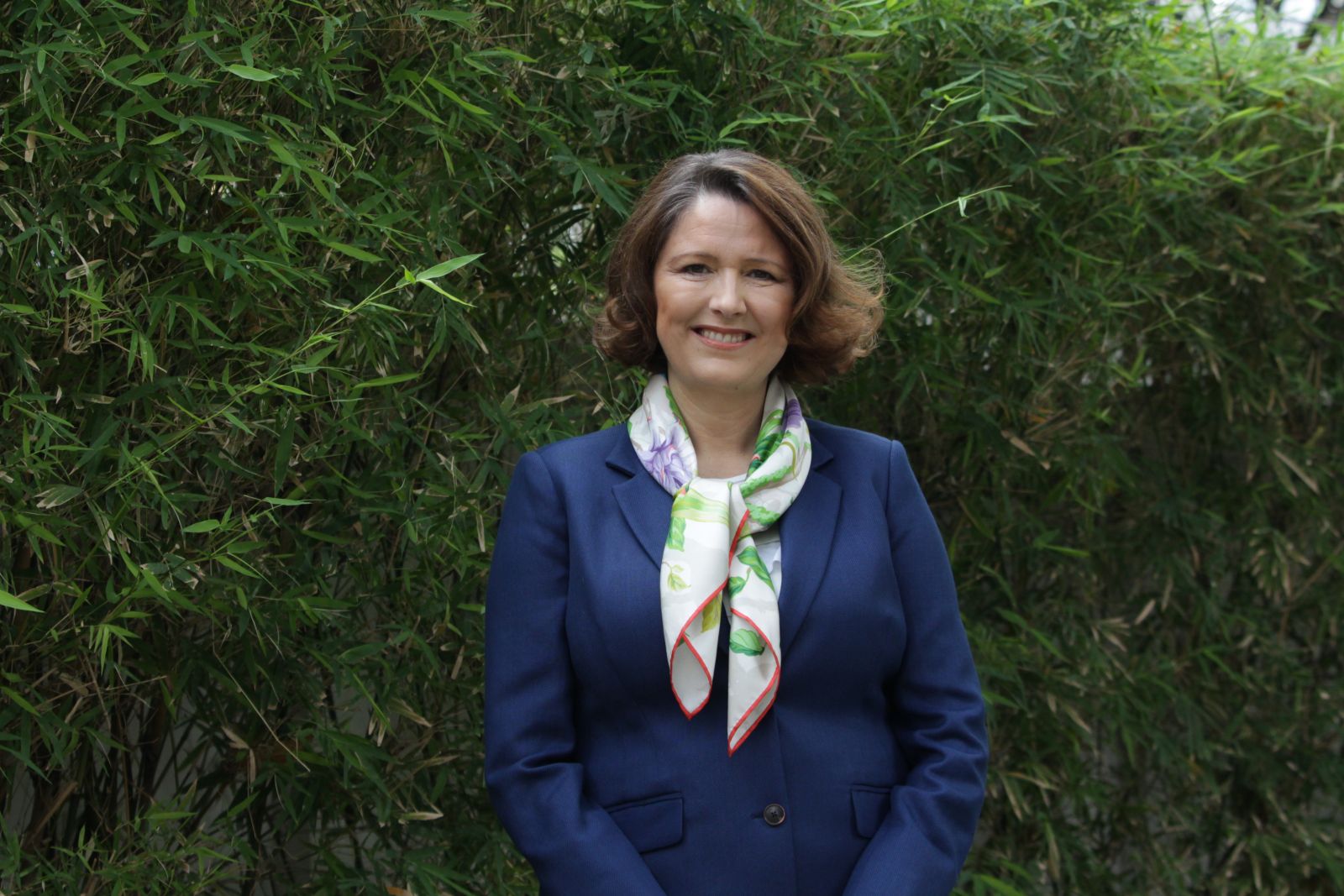 After residing in Thailand for nearly three years, Madame Chrissy recalled many highlights during their time here. "It has been great to experience and learn about Thailand's rich and diverse culture, history and people. We have been welcomed so warmly by so many people in Bangkok and when we have travelled around this wonderful country."
One of the significant highlights in 2019 was their attendance at elements of His Majesty King Rama X's Coronation, including the royal barge procession, which Madame Chrissy described as "an unforgettable experience."
Touching on the topic of favourite places in Thailand, Madame Chrissy declared, "We have been very fortunate to visit a number of great destinations in the south such as Phuket, Koh Samui and Phatthalung, in the north, including Chiang Mai and Chiang Rai and in the northeast, or I-san, Udon Thani. We have also visited many of the popular destinations closer to Bangkok, including Kanchanaburi, Koh Samet, Hua Hin, Chon Buri, Khao Yai and Ayutthya. We look forward to returning to Thailand regularly after our posting to visit these and other destinations in this incredible country. Bangkok is also a vibrant, diverse and historical city with much to offer visitors."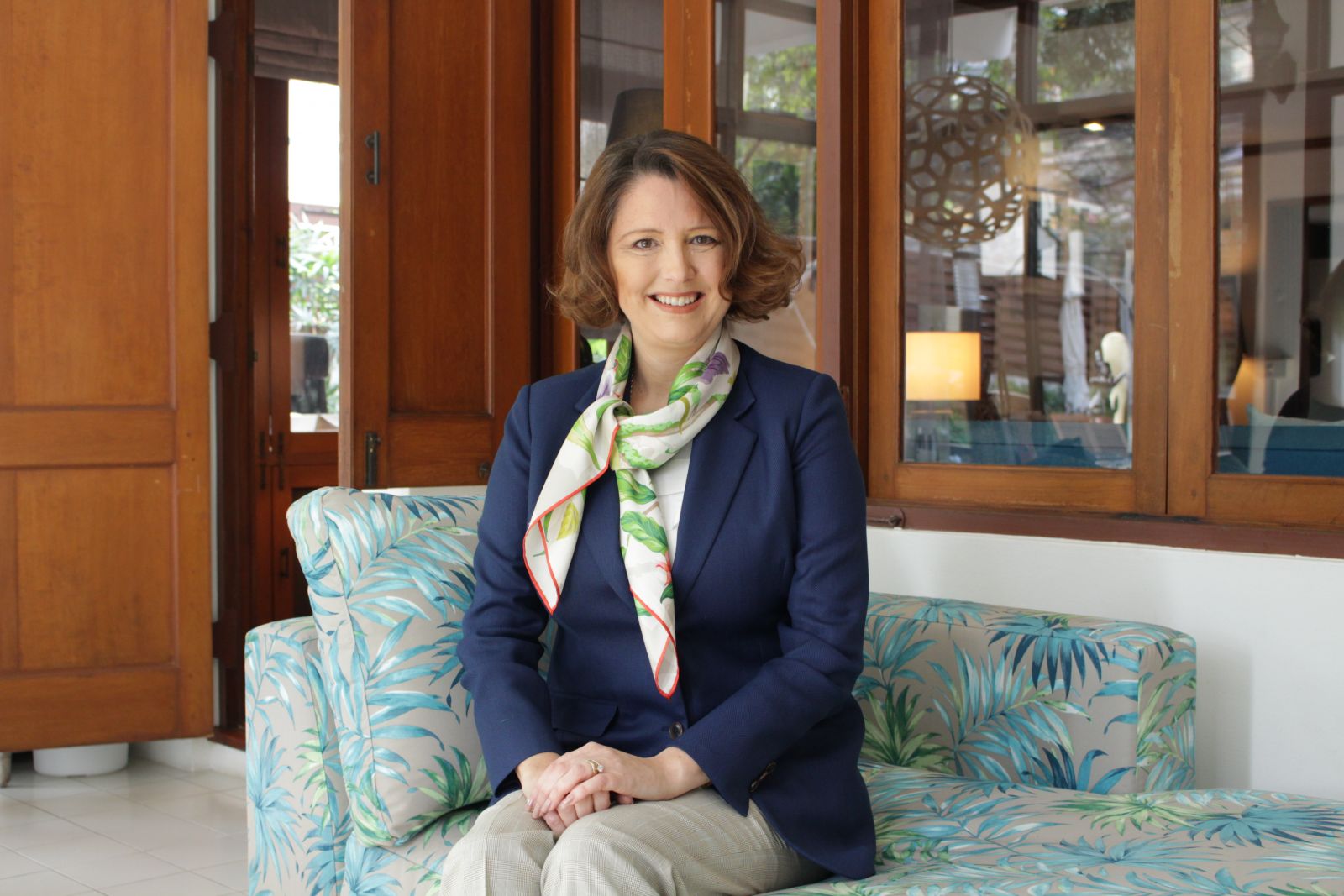 Another personal highlight Madame Chrissy wanted to share was her participation at the annual "Celebration of Silk" exhibition, which takes place each year. "In 2019, Kiri Nathan, an important New Zealand designer participated in the festival. Kiri's designs are beautiful and inspired by the strength and beauty of New Zealand (Aotearoa) and our indigenous Māori culture. Kiri's husband, Jason, is a master carver in Pounamu (Māori for greenstone or jade) and joined her during her visit. This year, due to Covid-19 restrictions on international travel, we had the great pleasure of working with Thai design students from Suphanburi Vocational College who were exceptionally talented and dedicated to this cross-cultural art and design project." Elite+ interviewed the New Zealand designer during her last visit to Bangkok in November 2019.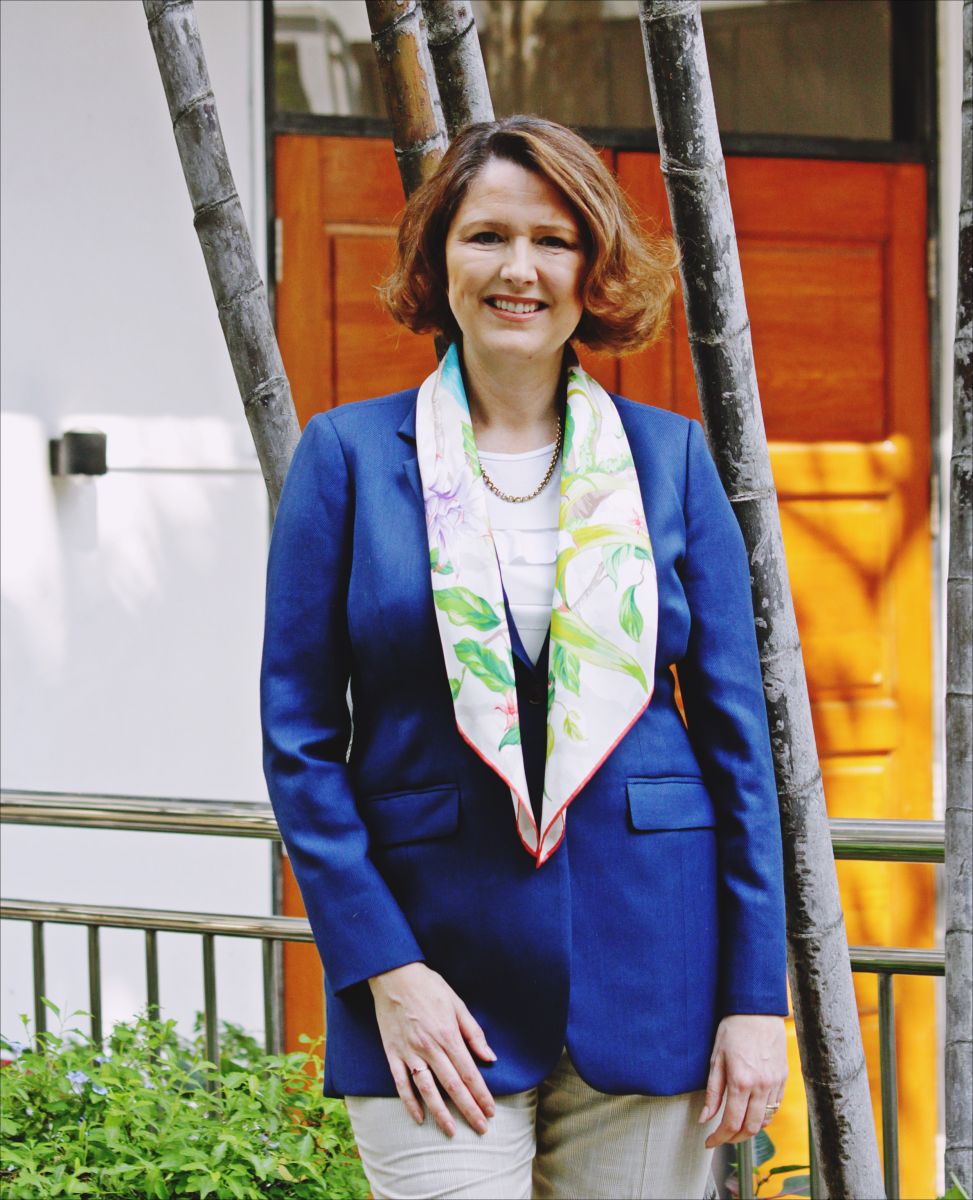 Elite+ asked Madame Chrissy what she has learnt while in Thailand and wishes to take home with her. "As a "Kiwi", I feel very grateful to have grown up in New Zealand, a country where we are taught from a young age that girls can do anything. This ethos was firmly established over 125 years ago when New Zealand became the first self-governing country in the world in which women had the right to vote in parliamentary elections, and since the start of this century, women have held each of the country's key constitutional positions. Our current prime minister, Jacinda Ardern, is the third woman to hold this position, preceded by Jenny Shipley and Helen Clark, who later went on to become the first woman to lead the United Nations Development Programme (UNDP) in 2009. Following the 2020 New Zealand election, almost half of our MPs are women."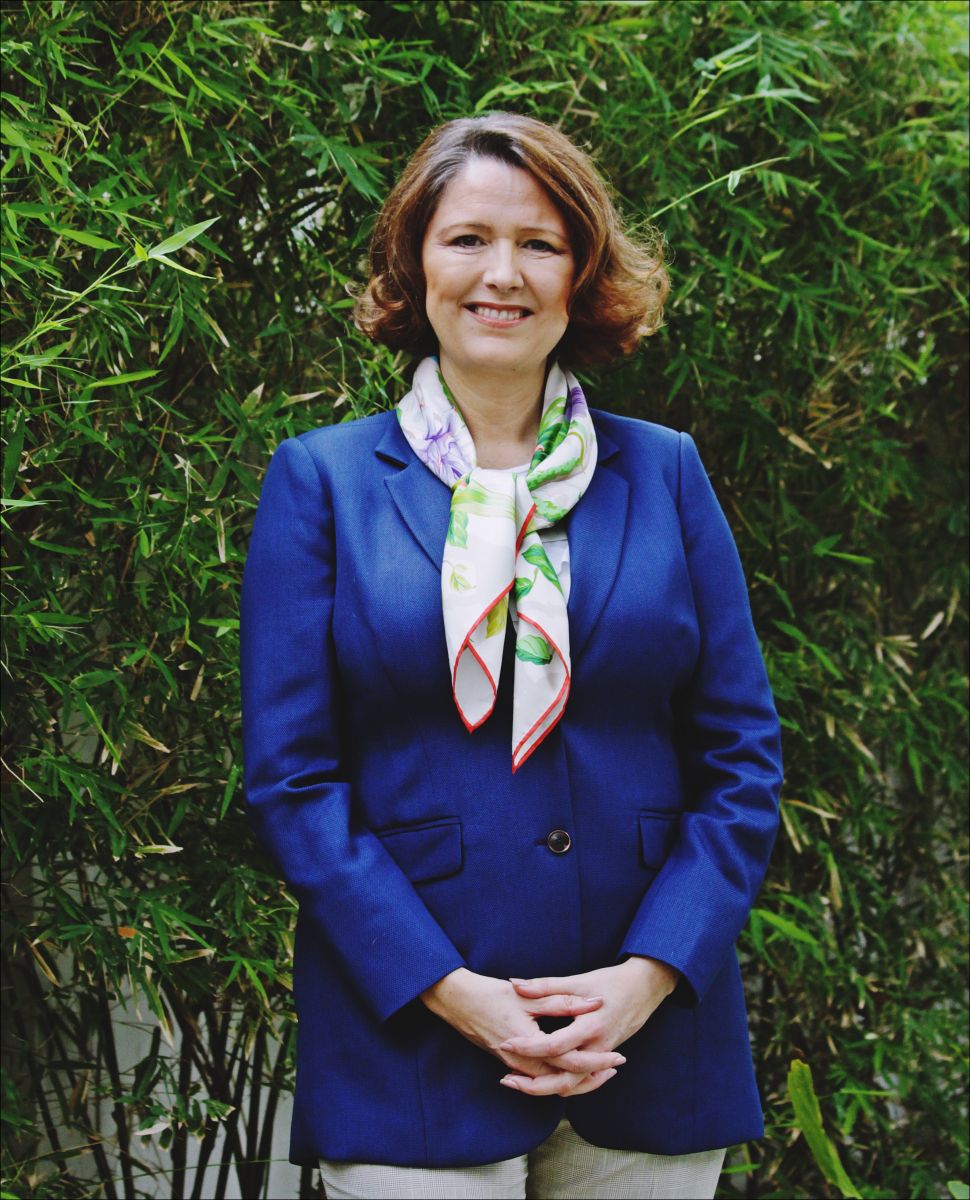 She further added, "During my time in Thailand, I have been impressed by the number of capable and accomplished women in leadership roles across sectors. I have learnt that women in Thailand were also among the first in Asia to be granted the right to vote in 1932."
"Reflecting on my experience here, I also hope to take a little of the Thai way with me when we return to New Zealand, particularly the importance of listening and seeking to understand others, along with respect, kindness and being mindful in our interactions with others."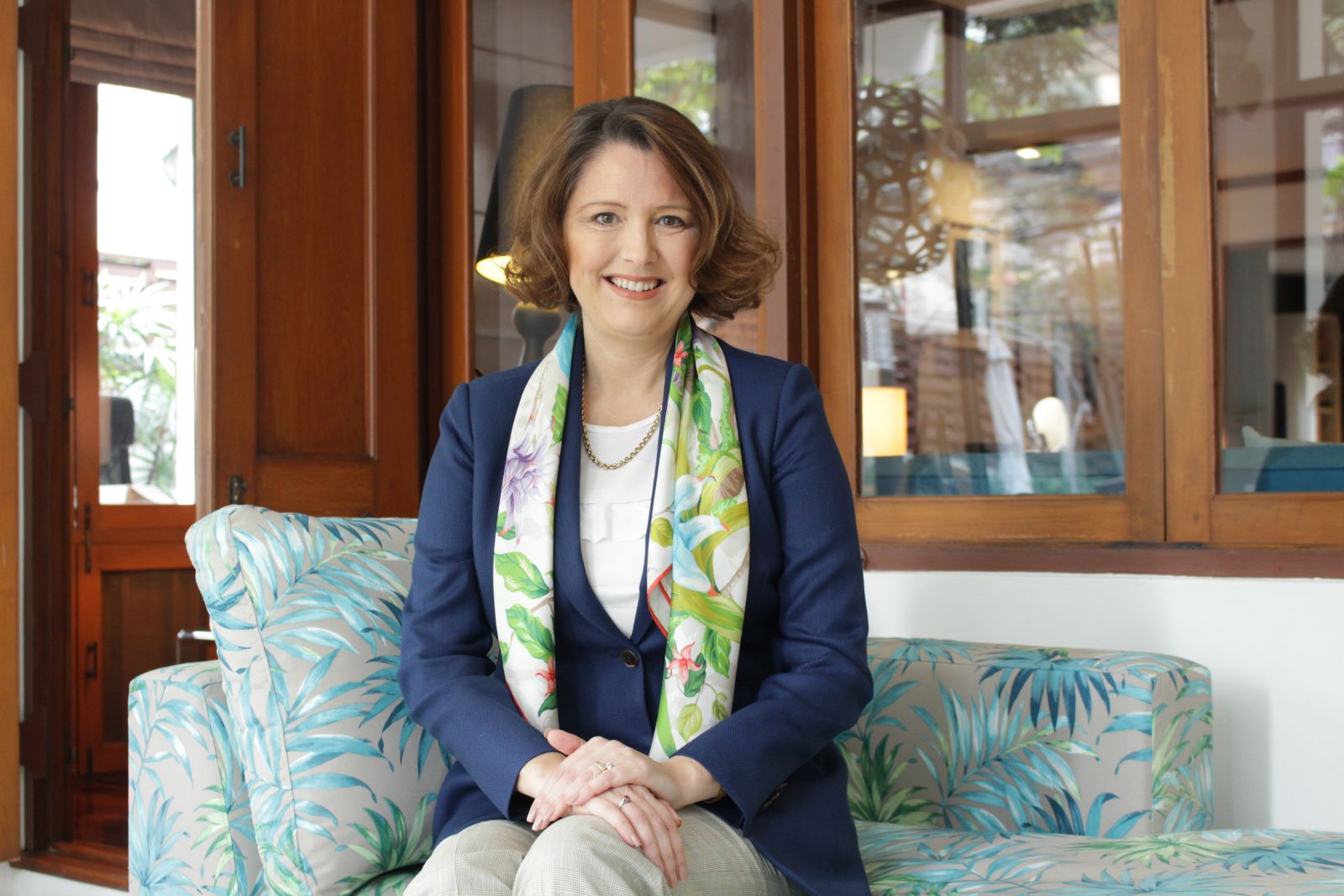 As our interview drew to a close, the final topic that came to mind was Covid-19 and Madame Chrissy's reflections from a human resources perspective. Madame Chrissy expressed profoundly, "2020 was a challenging year for so many and few were left unaffected by the Covid-19 pandemic. We feel fortunate to have been in Thailand during the pandemic, due to the country's strong health response to Covid-19, even though we recognise it faces similar challenges to many countries. The Lowy Institute recently ranked both New Zealand and Thailand in the top five of 98 countries managing the Covid-19 response."
"As we head into 2021, organisations will likely continue to navigate the challenges of Covid-19. The pandemic was a rapid, globally disruptive and extraordinary event, impacting organisations across all industries and geographies. Given the current environment, I think it is likely that a number of employers will continue to build their online capability to enable remote employee work and continued customer engagement. Some may reframe their approach to work structures to support workforce flexibility, and I would think most will continue to focus on employee and customer wellbeing. Even in this "new reality", I believe human resources will continue to play a key role in organisational outcomes, as people remain at the heart of everything we do."
________________________________
"Elite Plus Magazine" ( No. 42 - April/ May 2021 Issue)
***Available @Asia book Stores***