As life becomes more and more hectic and technology more and more addictive, many metrosexuals are forgetting about their health and keeping fit. One of the best activities to counter this and relax is cycling, and Bangkok Bank's 3rd annual cycling event can be a good stimulus to get you out of this rut and reignite your commitment to living a healthy.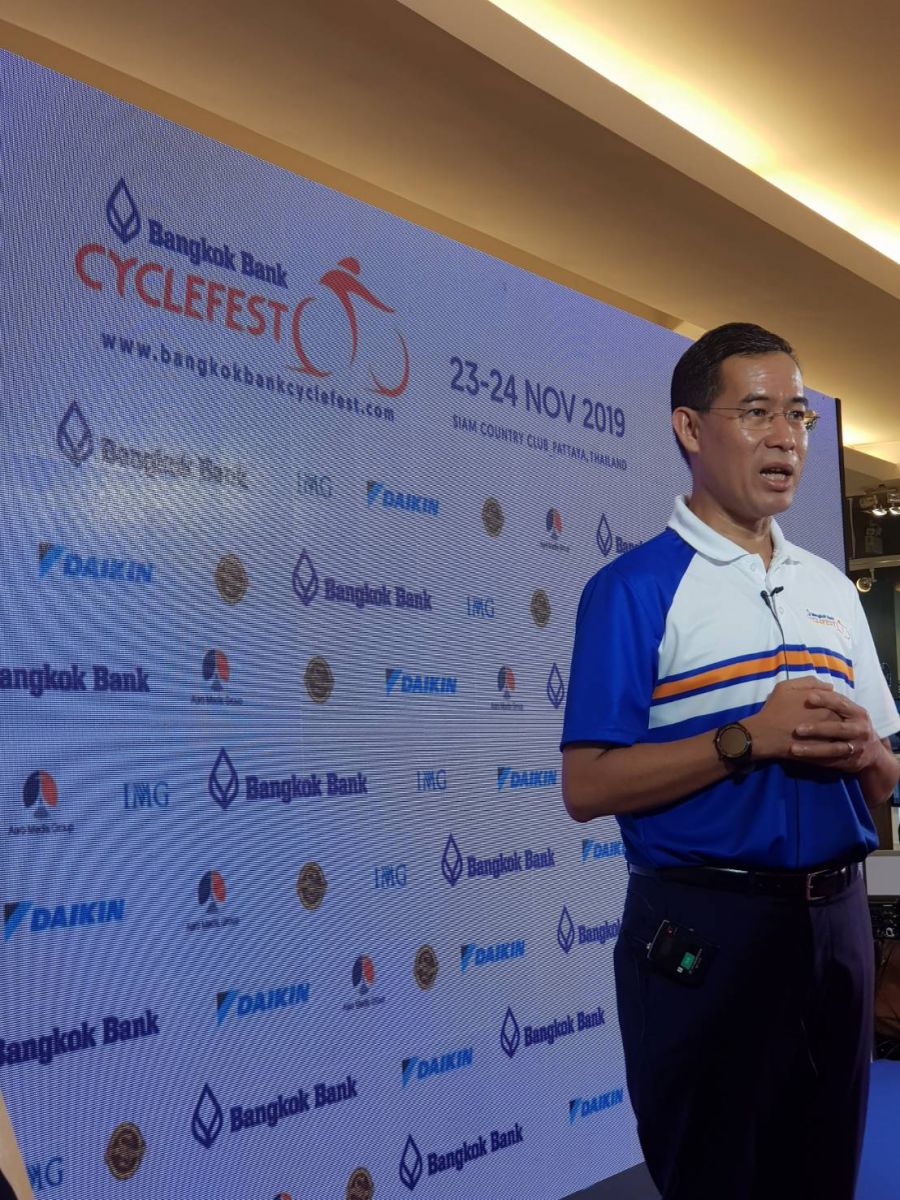 This is why Dr. Thaweelap Ritthapirom, Director and Executive Vice President of Bangkok Bank Plc, is inviting all cyclists of all ages join the "Bangkok Bank CycleFest 2019" to be held on 23-24 November at Siam County Club, Pattaya.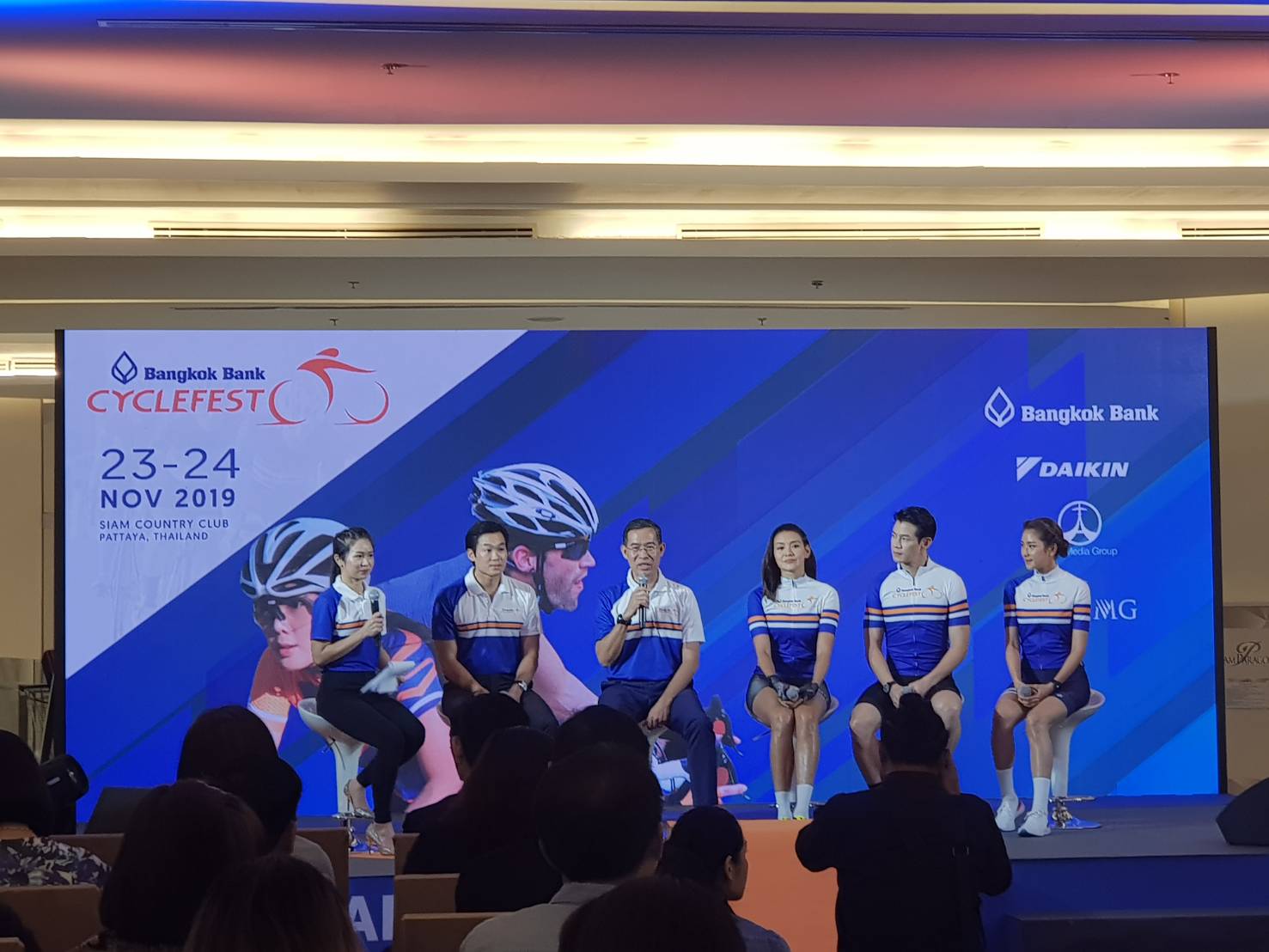 The event will include competition in seven different classes:
Master - Riders aged 45 yrs old and up - 62 Km (4 rounds),
Normal - Riders aged 18 yrs old and up - 62 Km (4 rounds),
Classic - Riders ages 18 yrs old up - 46.5 Km (3 rounds),
Pattaya Sprint - Riders aged 16 yrs old and up - 31 Km (2 rounds),
Trekking - Riders aged 18 yrs old and up - 40 Km (2 rounds),
Family Ride - Riders aged 8 yrs old and up - 12 Km., and
Team Timing - Group of 5 riders - 46.5 Km (3 rounds).
To learn more and register, visit www.BangkokBankCycleFest.com. Bangkok Bank is offering special registration fee discounts of 25% for Infinite Care and Platinum Leader credit cardholders and 20% for Be1st debit card and other Bangkok Bank credit cardholders.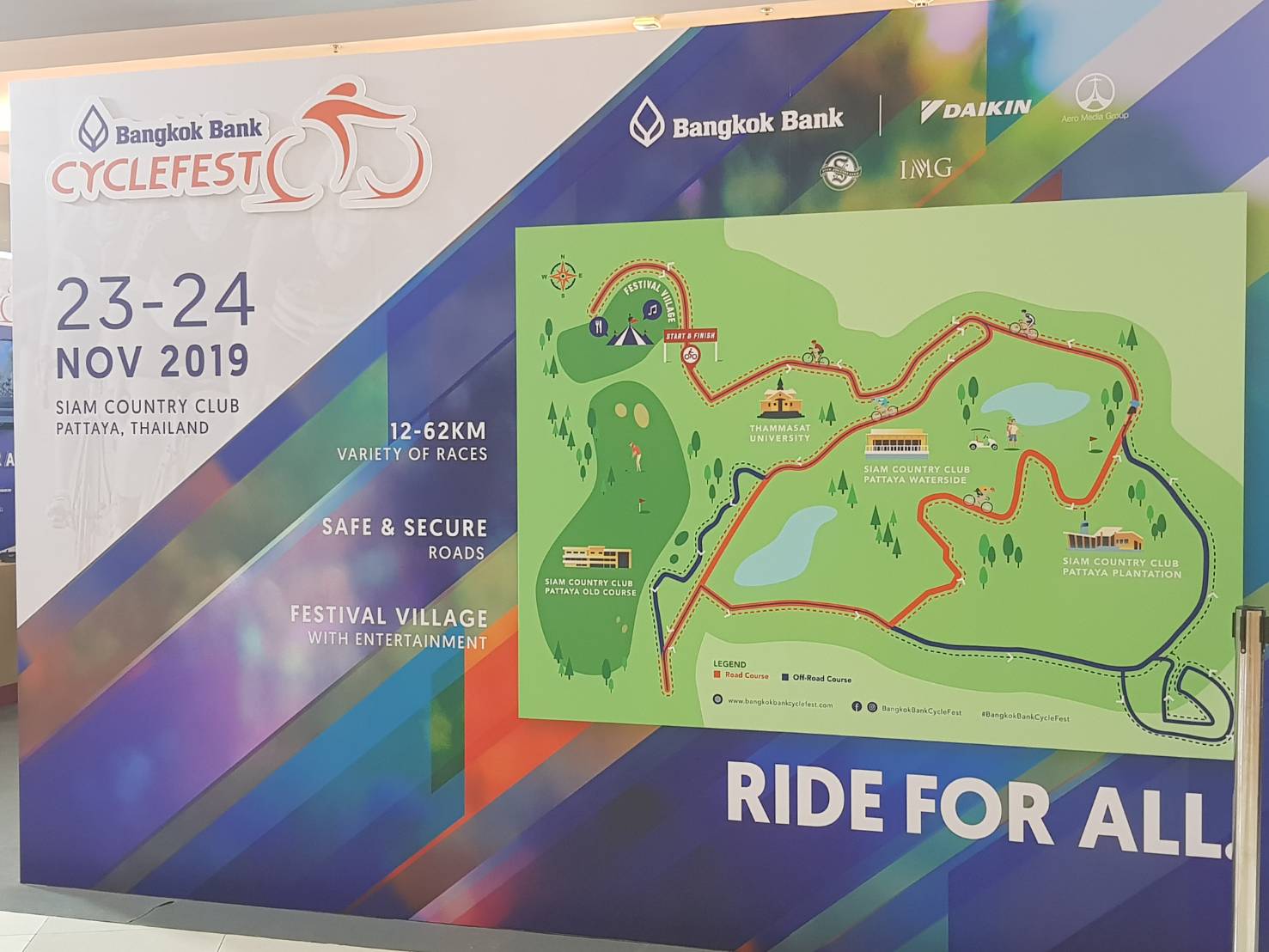 When choosing your next bike, consider these four styles:
Classic– This is a comfortable style with an upright posture, an almost 90o angle to the ground. The advantage of this posture is very low stress on the arms and hands when riding. The disadvantage is all of your weight will rest on your buttocks.
City– This style gives the rider a good view of the city and surroundings. The posture has you sitting with a slightly inclined torso at an approximately 60 o to 70 o angle to the ground with high handlebars. The advantage is you have more power when you pedal. Disadvantages are you could be tempted to slump on a high saddle and with your arms often be held out straight to grip high handlebars, you can experience some pain in your shoulders, arms and hands.
Trekking - This suits long rides with your torso inclined at a 30 o - 60 o angle and a relatively long distance between the handlebars and saddle. The advantage is that your shoulders, neck, arms and hands share in supporting your weight load, relieving pressure on your spine and buttocks when riding long distances. The disadvantage is you need more training to become accustomed to this position.
Sport - This is for fast-paced riding. You will sit in a strongly inclined position, about a 15 o - 30 o angle to the ground in a saddle higher than the handlebars. The advantage is it gives you optimum power with aerodynamic, low air resistance when riding. The disadvantages are it is not suitable for riding in traffic and can be quite demanding on muscles in the back, shoulders, and stomach.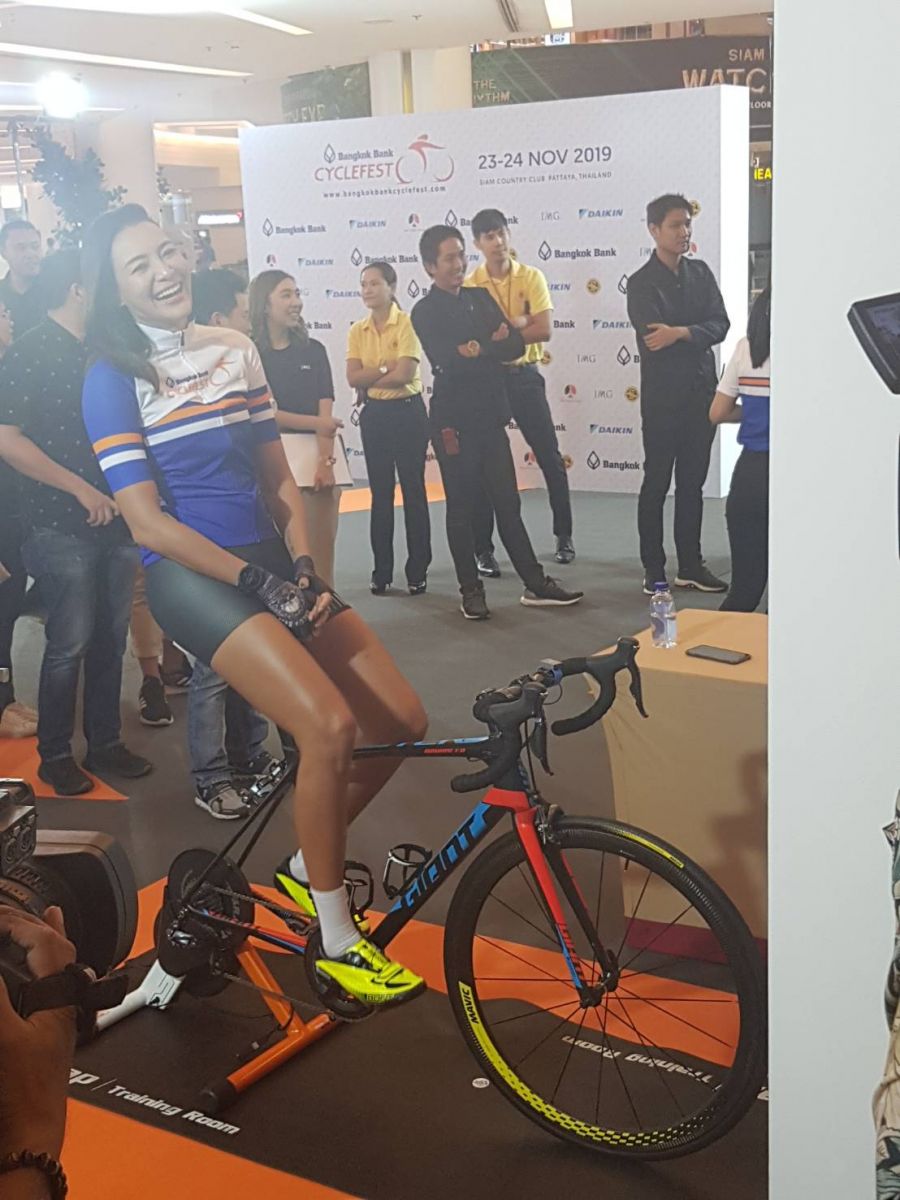 Yo Yossavadee Hassadeevichit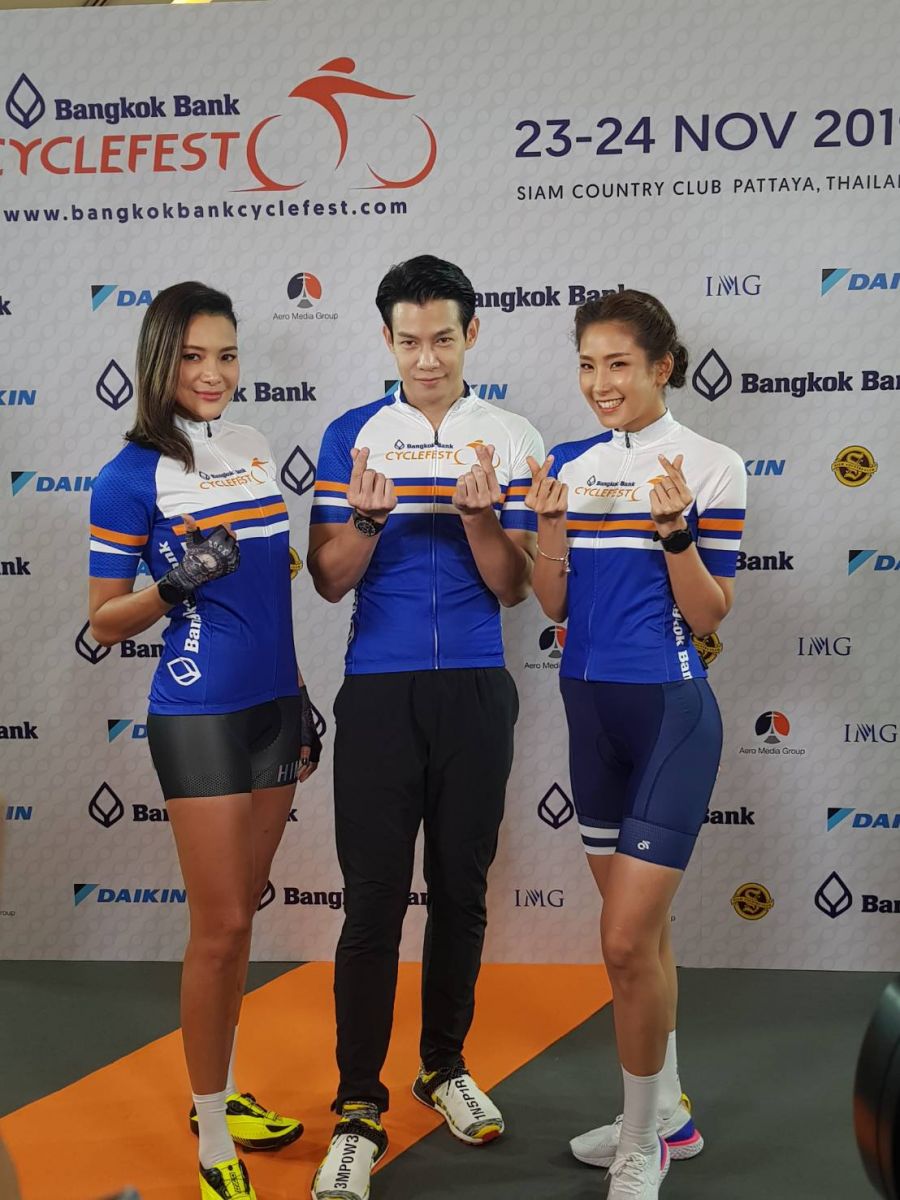 Nut Devahastin Na Ayutthaya; Yo Yossavadee Hassadeevichit and Golf Surampha Yokchotisakul
Bangkok Bank CycleFest 2019