Hungarian Gastronomic Revolution
By Kathleen Pokrud
Foreword
Hungary is a country of hospitable people who take great pride in their food and wine to which they feel a strong cultural attachment. This promises you the kind of culinary experience which is best enjoyed in the authentic environment of the country itself.
Gastronomy has always played an important role in Hungarian culture. It is characterised by both tradition and innovation, as well as creative ideas and solutions inspired by a heritage of many centuries. Spicy, meaty, hearty, colourful and delicious – Hungarian cuisine is heavenly!
Budapest's fine dining saw a major breakthrough towards the international scene, when Costes became the first local establishment to receive a Michelin star. Hungary now has nine Michelin-stared restaurants.
In the past few years, a new chapter has begun in the history of Hungary's markets: the old tradition, which was an important part of the culture for centuries, is flourishing again, and it is no coincidence that the Hungarian word Sunday literally translates as "market day."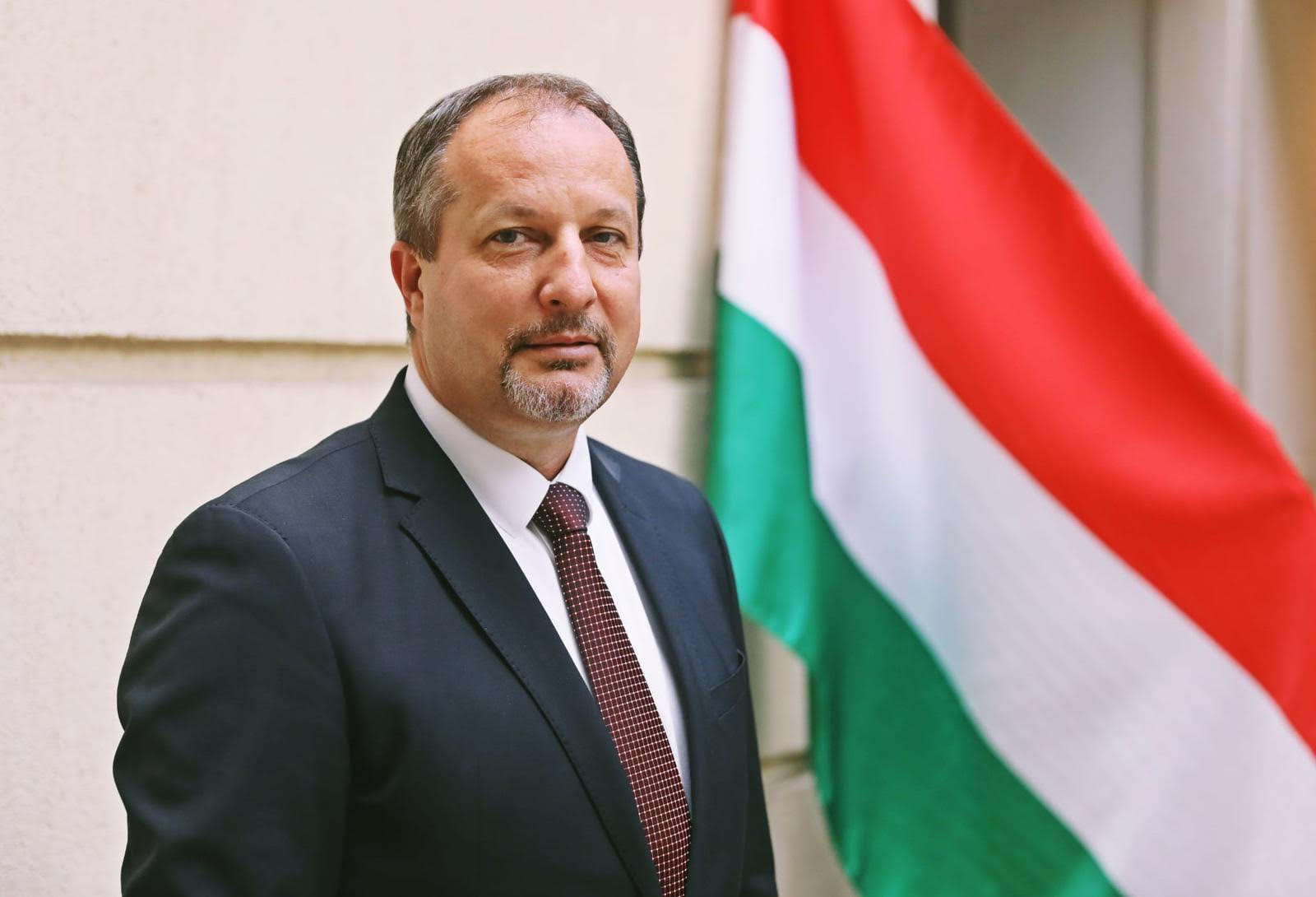 HE Sándor Sipos
Hungarian ambassador to Thailand
A gastronomic revolution has taken over Hungary in the past few years. New restaurants, bistros and street food venues have been opening on almost every corner of its capital city while cuisine in the countryside is blooming as well. I sat down with Madame Áj Gabriella Sipos, spouse of HE Sándor Sipos, Hungarian ambassador to Thailand, to learn about Hungary as a land where people's hospitality and love of food make eating out an enjoyable experience for anyone who visits. Creative recipes, quality ingredients and friendly service together create the country's gastronomy, offering a vivid fusion of authentic and modern meals.

Madame Gabriella admitted that the most prominent element of Hungarian culture is their cuisine. "Hungarian cuisine boasts diverse, creative dishes with a unique and distinctive taste. To describe it in one word, "diversity" would be the most appropriate since our culinary culture is the result of more than a thousand years of historical development. It is based on Hungary's good natural resources, centuries-old heritage of animal husbandry, crop cultivation and industrial food production, spiced up with foreign influences.
During the time of the Hungarian conquest, the most common meats were mutton and poultry. Dishes from beef, venison and pork were reserved for special occasions. Staple diets were cereals and porridges made from wheat, millet and barley. Following the founding of the state, the eating habits of the surrounding Slavic peoples, Bavarian and Saxon, brought significant changes to the ancient gastronomy of Hungarians. The most significant medieval gastronomic innovation of the Hungarian common people was the baking of leavened bread.
A fundamental characteristic of Hungarian food preparation is the usage of pork fat. During the Habsburg era, international trips among the Hungarian nobility resulted in the transfer of French and English dishes and kitchen technologies to Hungarian gastronomy.
Madame Gabriella proudly highlighted, "The 1920s and 1930s are considered the golden age of Hungarian cuisine, when the most famous restaurateurs and confectioners such as János Gundel and his son Károly Gundel, Emil Gerbeaud and József C. Dobos, raised Hungarian gastronomy to international standards."
In 1939, the official restaurant of the Hungarian pavilion of the New York World's Fair was the Gundel, and the "New York Times" wrote approvingly, "The Gundel restaurant is bigger and better publicity for Budapest than a boatload of tourist brochures." Then, the Second World War had terrible consequences in Hungarian hospitality, which did not improve during communist rule.
After the regime change, gastronomy slowly began to develop. By 2019, Hungary had become an interesting destination for culinary tourism at the European level, with the Costes restaurant receiving Hungary's first Michelin star, serving as a testament to the country's culinary excellence.
Today, Hungary boasts two two-starred and seven one-starred restaurants selected by Michelin inspectors. In addition, six more restaurants have been awarded the coveted Bib Gourmand classification, which recognizes the best value-for-money establishments.
Furthermore, Hungary has achieved outstanding results in major cooking competitions. Tamás Széll was the first Hungarian to win first prize in a European selection in 2016 organized in Budapest. In 2022, Bence Dalnoki clinched a bronze medal at a world final in Lyon, showing the exceptional development of the fine dining scene in Hungary. All of these accomplishments have further popularized the country as a destination for gastro-tourism, motivating an increasing number of "foodies" to visit".
Madame Gabriella explained in more detail the food culture in Hungary. "Hungarian cuisine is characterized by the use of a wide variety of ingredients, which are used to create flavourful dishes with a distinctive taste. Another unique feature of Hungarian food culture is the fusion of different culinary traditions. Over the centuries, Hungary has been influenced by several cuisines, namely Turkish, Austrian, German, Italian, and many others resulting in a blend of flavours and techniques that is truly unique.
"The emergence of haute cuisine in Hungary in the last few decades has led to a rediscovery of traditional Hungarian ingredients and recipes. Chefs in Hungary are now using locally sourced ingredients and traditional cooking techniques to create new, innovative dishes."
Madame Gabriella went on, "The Hungarian gastronomic culture is incredibly diverse, with Budapest serving as a hub for international and local cuisine. Fine dining establishments and street food vendors can be found in abundance. Budapest hosts a wide range of gastronomic festivals, from small gatherings focusing on particular cuisines to larger events highlighting traditional Hungarian dishes. Visitors to destinations around Budapest mainly visit restaurants and patisseries featuring high-quality local dishes, as well as the Etyek-Buda and Neszmély wine regions."

For those travelling outside of Budapest, Lake Balaton offers a variety of gastronomic experiences to suit any palate. Visitors can find high-quality restaurants as well as simple beach food kiosks that offer local specialties. Fresh, local ingredients such as pike perch, carp, wild boar, deer, pheasant, local vegetables and fruits, also contribute to the region's rich culinary traditions.
Other destinations, such as Pécs-Villány, Sopron and Tokaj, focus on wine culture and wine gastronomy. The Mátra-Bükk region emphasizes its connection to nature and the abundance of raw materials provided by the surrounding forests, particularly in terms of wild game, forest mushrooms and trout. Local "Palóc" (a subgroup of Hungarians in Northern Hungary) specialties and the influence of Slavic food also contribute to the gastronomy of the region, making Hungary a true paradise for food lovers.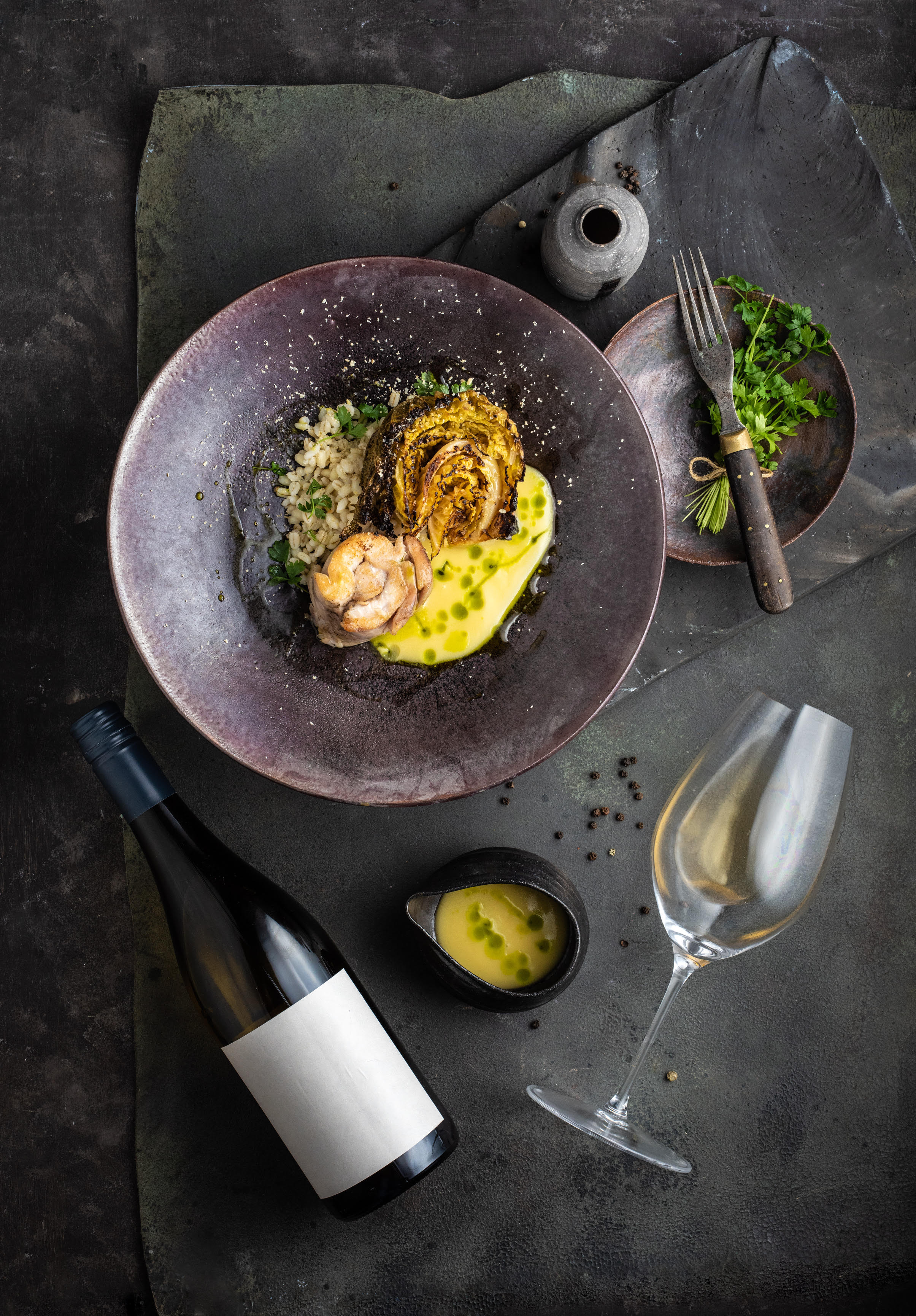 Within Hungary, there are six wine regions that host a total of 22 unique wine districts. These differ in climate, topography, soil and history, making each one a fascinating discovery in its own right. Among the wine districts, the Tokaj region stands out with its distinctive historical traditions and natural characteristics that have earned it the status of an independent wine region. The Danube region, situated between the Danube and Tisza rivers, is the largest of all the wine regions while the Balaton region comprises the wine districts surrounding the "Hungarian Sea". The wine districts located in the Northern Central Mountains form the Upper Hungary region, which is an absolute must-visit for wine enthusiasts. The southernmost wine districts in Transdanubia make up the Pannon region, which is renowned for its exceptional wines.

As our interview drew to a close, Madame Gabriella reiterated how creative recipes, quality ingredients and friendly service combine to offer a vivid fusion of authentic and modern meals that are culinary gourmets' delight.
Key representative Hungarian dishes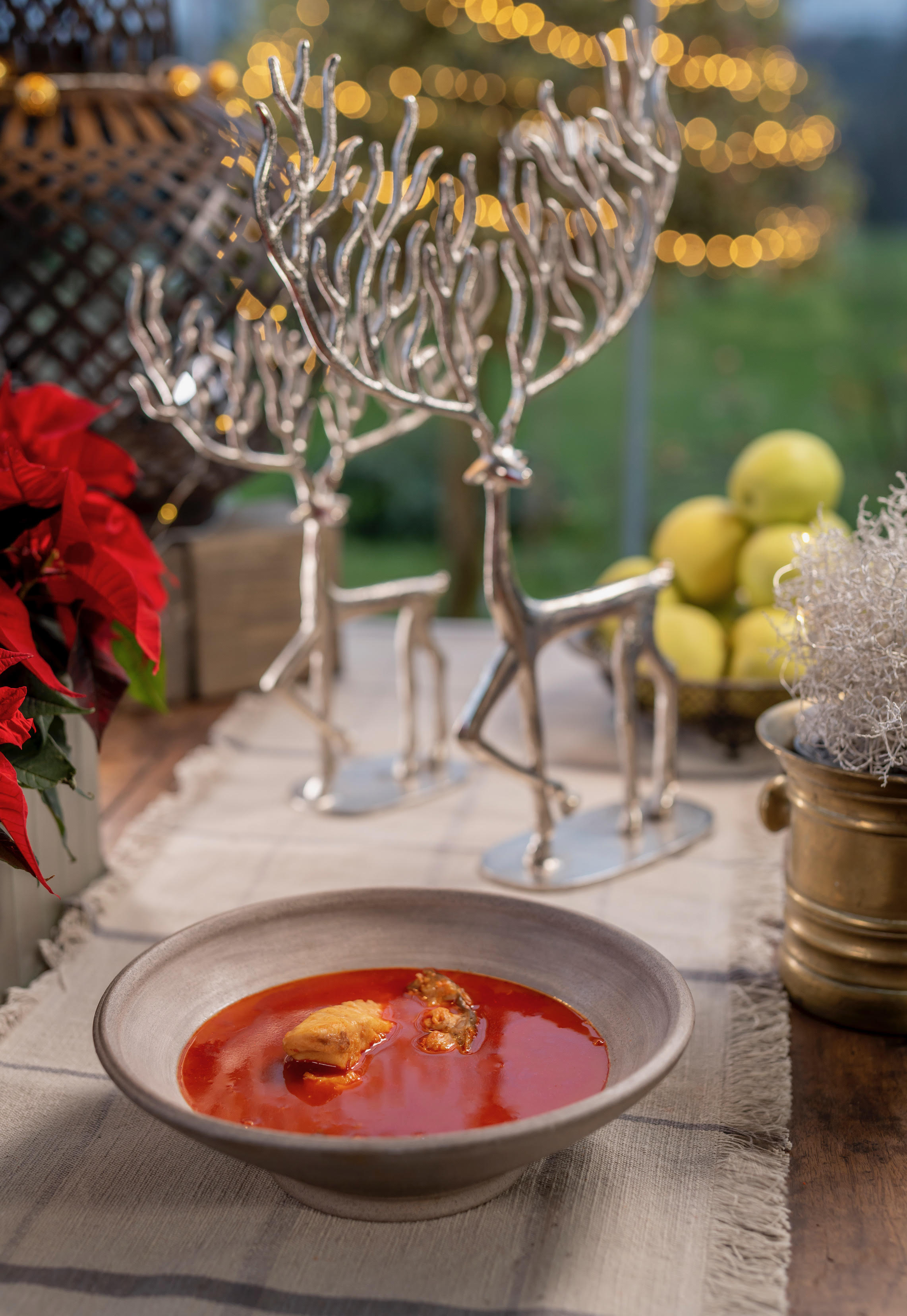 Fish Soup
Fish soup is a defining dish in a significant part of the country with countless variations. The "Baja (or Lower Danube) fish soup" is made over a wood fire in a cauldron, mainly from carp according to tradition. The food is served after a quick boil, along with separately cooked noodles. The other well-known fish soup is "Szeged", which nowadays is mainly made from carp and catfish, but sometimes with the addition of other types of fish. It's main difference is it is made by straining; sliced fish is then added to the thick stock made from the strained fish and onions.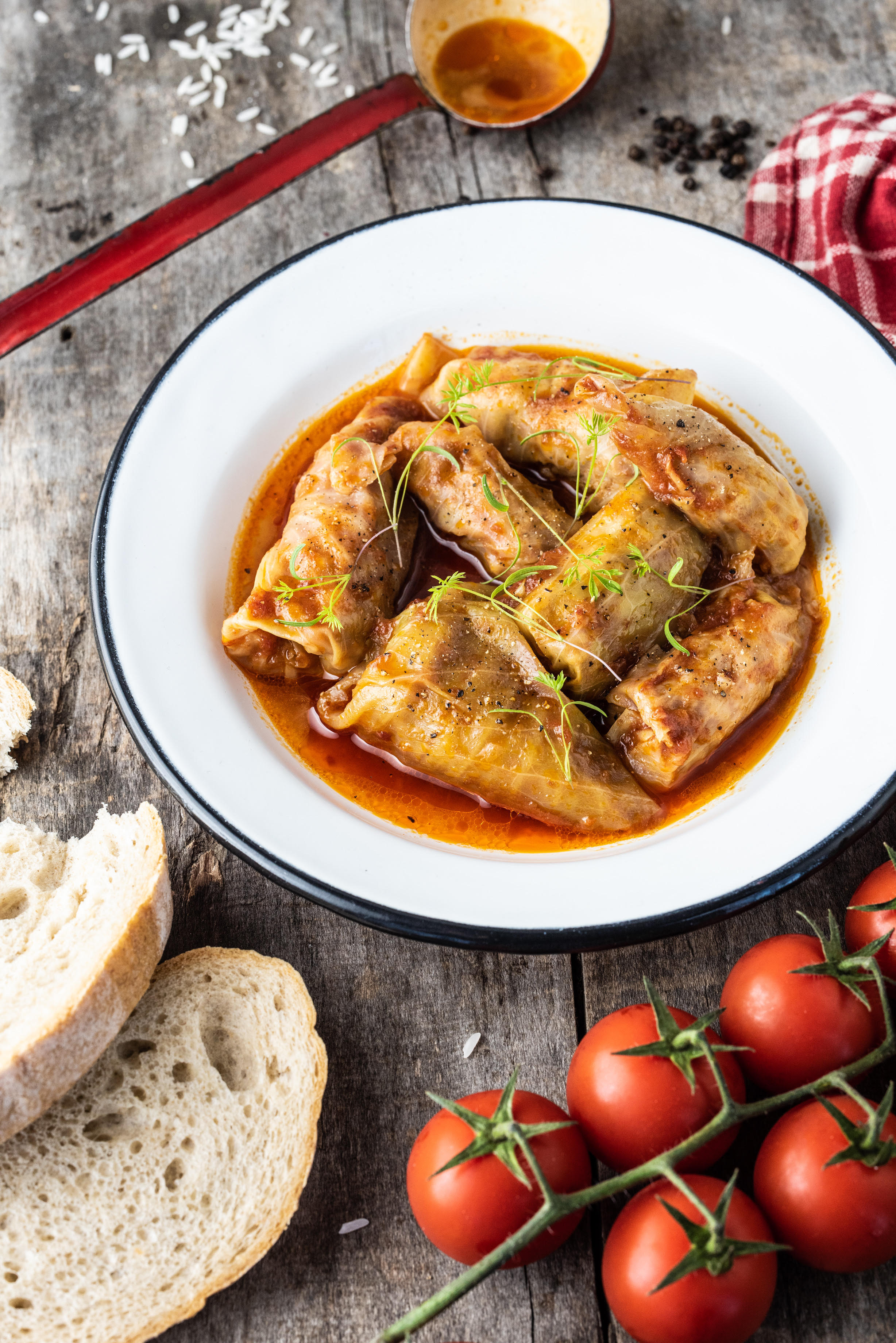 Stuffed Cabbage
Stuffed cabbage is a traditional favourite made differently by region and family. It is the cornerstone of Hungarian cuisine, and no holiday meal will be celebrated without it.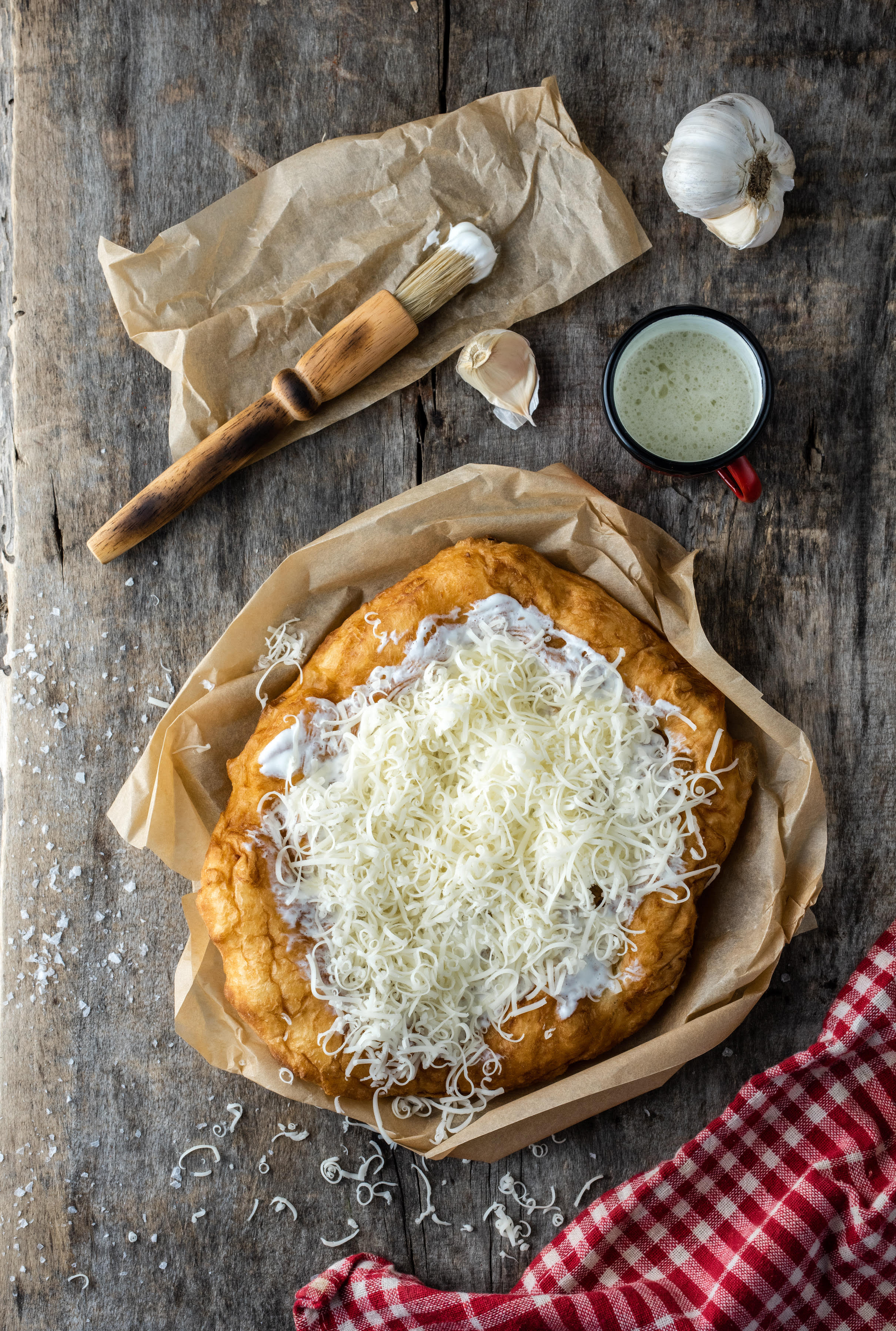 Lángos
Lángos is a traditional, fried flatbread made from soft leavened dough, which is most often eaten with cheese and sour cream. It is considered the number one street food specialty in the country as it is very popular among locals and foreigners.
As our interview drew to a close, Madame Gabriella reiterated that creative recipes, quality ingredients, and friendly service meet in her country's gastronomy, offering a vivid fusion of authentic and modern meals.